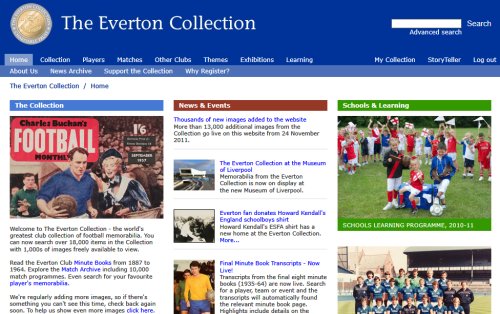 The David France Collection
The David France Collection is regarded as the finest compilation of football memorabilia in the world. Put together over several decades by superfan Dr David France, it is a unique collection of artefacts, letters, medals and other ephemera. The depth of the collection is absolutley staggering, and Dr France's story in how it was put together is documented in Dr Everton's Magificent Obsession written with EFCHS member and Echo journalist David Prentice, a fascinating read. Articles about the Collection, and the history it reveals, are regularly featured in the Everton matchday programme, and on this website (as they are researched and written by members).
The Everton Collection
The Everton Collection Charitable Trust, an independent charity, chaired by Lord Grantchester and run by a board of trustees of Everton fans and senior heritage specialists, purchased The David France Collection with support from the Heritage Lottery Fund on 31 December 2007, shortly after Everton FC had gifted the Club's own archive to the Trust. Both archives were then combined to create The Everton Collection. The Collection is still owned by the Trust and is housed at Liverpool Record Office.
History
The David France Collection is a compilation of memorabilia related to the birth and development of Everton Football Club. It is lauded as the finest collection of football artefacts in the world. Employing a network of dealers, Dr France took over 20 years to assemble some of football's rarest items dating back to the club's pioneering days in Stanley Park. In addition to hundreds and hundreds of unique items of interest to all football enthusiasts, the real significance of Dr France's paper-chase is that the resulting collection boasts long unbroken sequences of programmes and other memorabilia which tell the week-by-week story of life as well as football on Merseyside football. Perhaps the most priceless treasures are the official club ledgers detailing the minutes of all board meetings between 1886 and 1964 and shed light on the acrimonious split which resulted in the formation of Liverpool Football Club.
Poor health influenced Dr. France's decision in 2001 to find a secure and long-term home for his collection. Despite receiving offers from private investors, he was committed to make the collection available to the people of Merseyside. Six years later, the Everton Collection Charitable Trust (Charity No 1109480) announced that it had secured a grant from the UK Heritage Lottery Fund to acquire his collection, now named The Everton Collection. Subsequently, Dr France donated the priceless ledgers and transferred the other treasures at a heavily discounted price. There were, however, a few conditions to the transaction. Every piece of memorabilia had to be professionally catalogued, preserved by experts and secured in a vault. No items can be disposed of and the collection had to be augmented with quality acquisitions when they become available. Equally as important, the items should be displayed physically in Liverpool and all printed materials digitised and incorporated into a website to facilitate worldwide access. Subsequently, Everton Football Club donated its archives.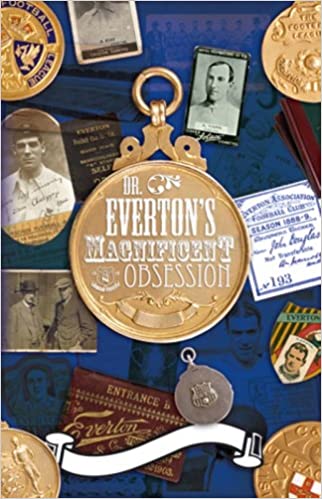 Now known as The Everton Collection, it is housed at the Liverpool Record Office where it took a team of experts some 15 months to catalogue the artefacts. Highlights of the collection are featured in two books 'Everton Treasures' and 'Dr Everton's Magnificent Obsession'. Some of the Everton Collection has been digitised and is available online at www.evertoncollection.org.uk. At the formal launch the 'Everlution' exhibition in late 2009, Andy Burnham, the UK Health Minister, said: "Thanks to David France the story of the heart and soul of our club has been brought together. We all owe him a huge debt of thanks for the passion and the meticulousness with which he has prepared this wonderful collection."
The collection has been lauded by other Everton fans and experts alike. Everton chairman Bill Kenwright said: 'On behalf of all Evertonians, I would like to express our collective gratitude to David France for his foresight in acquiring these rarities and for his patience during the fund-raising period.' Sir Philip Carter added: 'There are so many sacred items spanning the 131 years from our days at Stanley Park. The treasure trove contained our first programmes, first photographs, first medals, first season-tickets, first contracts as well as the club ledgers circa 1886. Everything is in pristine condition.' Technical experts offered similar appreciation: Janet Dugdale of the National Museums Liverpool reported: 'The collection's importance is increased by its integrity as a collection which has been amassed with a single-minded sense of purpose and intellectual rigour to which many museums aspire.' Graham Budd of Sotheby's added: 'The collection offers an extraordinary record of the evolution of British football and of the city of Liverpool. It has no match anywhere.'
How to view it online
A dedicated website stores thousands of images from the collection, free to view, with a searchable database of over 18,000 items. The image above shows the items laid out into categories. (Click top images on this page).
How to see the collection
Memorabilia from the Everton Collection is often put on exhibition from time to time in local museums, Liverpool Central Library and Everton FC retail shops, while other items are exhibited at Goodison Park.

Use by Researchers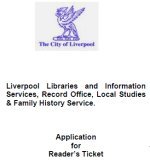 Access to the Collection is open to researchers, although 48 hours' notice is essential to view items at the Record Office. A reader's ticket is required, which can be issued by providing proof of name and address. (Download application form) However, not all original items are available to view, and this applies to anything that has been digitised for the website, or transferred to microfilm. It may be worth checking with the record office before you visit.
The Liverpool Record Office Information Leaflet containing all relevant detail and advice is available below.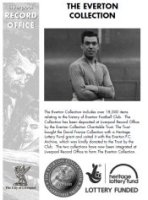 Mike Royden
[Article originally written for The Everton Collection on Mike Royden's Everton FC Heritage page , plus Wikipedia info.]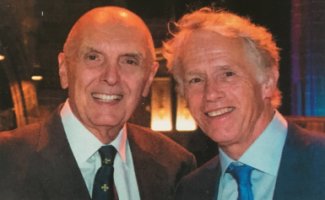 (Pictured: (left) Dr David France and (right) Lord John Grantchester )