Jordan Pickford is only the fourth Everton goalkeeper to represent England at senior level. Immediately before him came two Everton greats in Gordon West and Ted Sagar. Blazing a trail for them all was the remarkable Benjamin Howard-Baker [Sources differ as to whether his surname was Baker, Howard-Baker or Howard Baker]. If Brian Labone was "The Last of the Great Corinthians", then Benjamin Howard-Baker was one of Everton's first.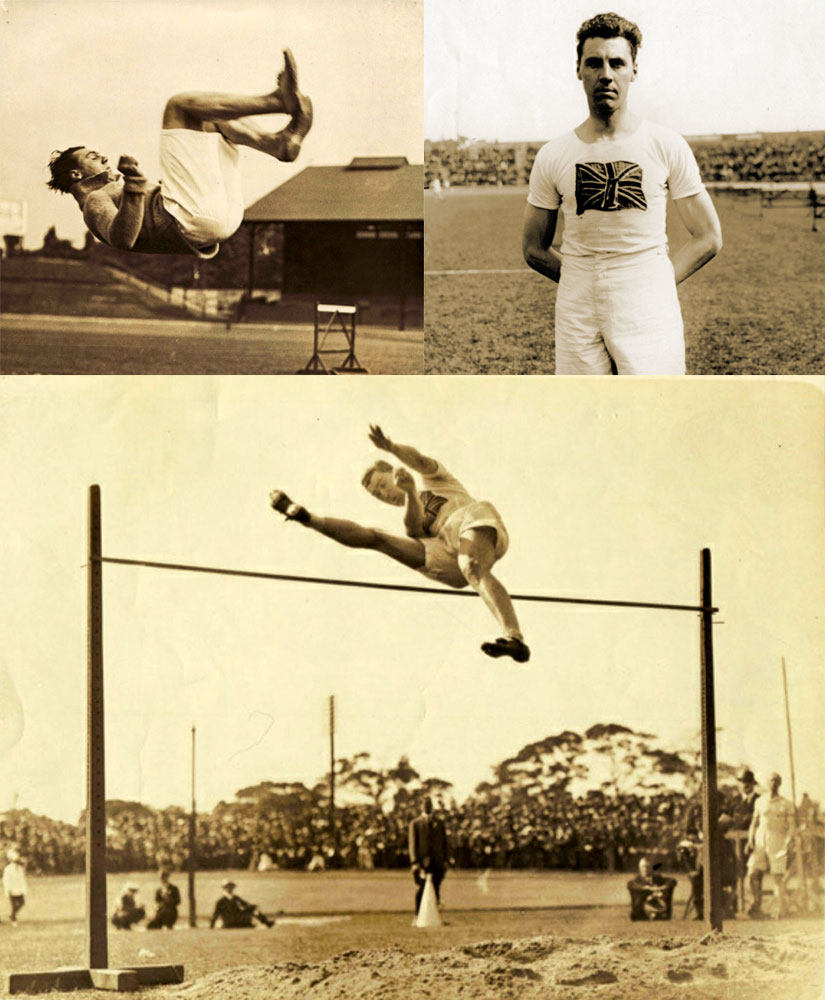 Benjamin was born on 13 February 1892 at 4 Worcester Drive in Anfield, a short distance from the soon to be constructed Goodison Park. He was christened at the nearby St Margaret's Church and grew up on Melbourne Avenue, West Derby. Benjamin followed his father, Benjamin Senior, into the family's drysalter (drugs and chemicals supply) business. Tall and athletic, he specialised in the High Jump discipline for Liverpool Harriers but could capably turn his hand to hurdles, javelin, pole vault and discus. He held the British High Jump record on three separate occasions – his 1921 record of 6'5" standing for 28 years. The Daily Telegraph lauded him as "The Liverpool jumper with the figure of Apollo". He was selected to compete for his country at the 1912 and 1920 Olympiads, in Stockholm and Antwerp respectively. He came eleventh in the High Jump in 1912; eight years later he finished sixth in the High Jump and eighth in the Triple Jump competition.
In football, as a centre-half, he represented Lancashire and had trials for England amateurs in that position. He played for Marlborough Old Boys and Liverpool Balmoral before being on the books, as an amateur, with Blackburn Rovers. He would not make any first team appearances for the Ewood Park outfit before the Great War intervened. An ankle injury sustained on military duty forced him to switch to goalkeeping and it was in this position that he played for Preston North End and Liverpool at reserve team level. At Anfield, his route to the first team was barred by the great Elisha Scott, brother of Everton great Walter. Weeks after impressing for the Reds in a reserve derby fixture, Benjamin was signed by Everton in November 1920. He would make his first team bow the following February in a 1-0 defeat of Chelsea at Stamford Bridge. The Liverpool Daily Post and Mercury reported: "Let it at once be said that the well-known amateur made a highly successful first appearance." In his second appearance, in a defeat to Tottenham, it was noted that: "He was heartily cheered for several brilliant saves."
Throughout his time with professional clubs, Benjamin had a parallel goalkeeping career with amateur institutions, firstly with Northern Nomads and subsequently with the famous London-based outfit, Corinthian FC (better known as Corinthians). His form for Everton and Corinthians, earned his first senior England selection on 21 May 1921 (he would also make ten appearances for the England Amateur team). He kept a clean sheet in a 2-0 victory over Belgium at Stade Oscar Bossaert. His second, and final, full England appearance came four years later but, by then, he had swapped Merseyside for West London.
It came as a shock when Benjamin left Everton for Chelsea in October 1921. The reasons for the move are unclear but were most likely linked to his family's business interests in the capital city. With his propensity for producing spectacular saves and juggling the ball, basketball-style, he became a firm favourite for the Pensioners. Predating the modern "sweeper-keeper" by over 80 years, Benjamin drew on his pre-war outfield experience by frequently charging out of his area to clear the ball – he was reputed to have the longest kick in the land. Benjamin even scored from the penalty spot against Bradford City in his sixth Chelsea appearance but was dropped from spot-kick duties after a miss against Arsenal later in the season.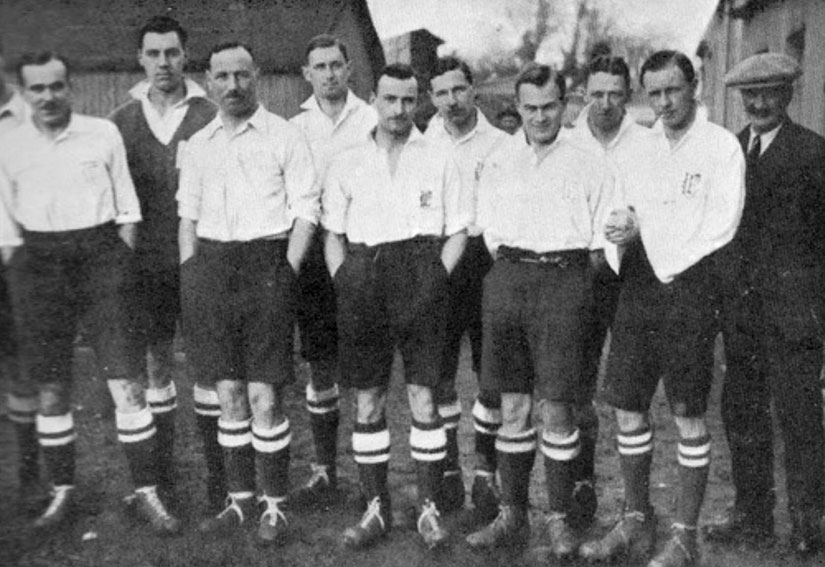 Five years after his move south, the charismatic custodian made an unexpected return to Goodison Park. An injury crisis on the eve of the 1926/27 season left Everton bereft of fit goalkeepers. Benjamin offered his services and his release from Chelsea was promptly secured. The 34-year-old generally acquitted himself well but the team, shorn of Dixie Dean after his motorbike crash, struggled.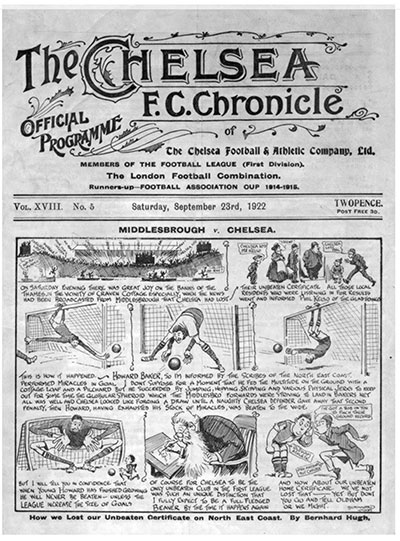 After five straight defeats at the start of the season, Benjamin became the first goalkeeper to captain Everton; leading his side in a goalless draw against West Bromwich Albion. A rare highlight in a troubled season was a 1-0 Merseyside derby victory. The Liverpool Post and Mercuryobserved of his performance in that match: "Baker did his work well in the Everton goal. He was several times under severe pressure, but he was confident all through."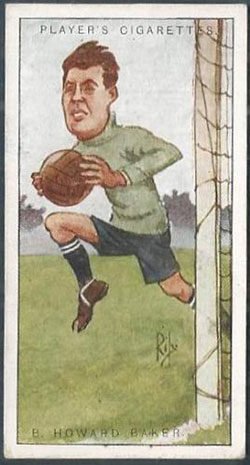 After a poor showing in a Lancashire Cup fixture, Benjamin lost his place between the Everton sticks to Arthur Davies in October 1926. He rounded off his club career with a solitary appearance for Oldham Athletic. He would make a farewell Goodison appearance in March 1929, playing for Corinthians against Everton in a friendly match. The hosts won with virtually the last kick of the match but, according to The Daily Courier, the erstwhile Evertonian excelled: "The champions might have scored several goals had it not been for the brilliance of Howard-Baker, who effected some remarkable saves, though luck was with him on more than one occasion. It was judgement, however, that enabled him to negotiate shots from Troup and Critchley in particular."
Not one to rest on his haunches, Benjamin subsequently embarked on a career in tennis – winning the doubles event at the Welsh Indoor Open in 1932. A true sporting polymath, he had previously played for Liverpool Cricket Club (whose Aigburth ground backed onto his garden) and excelled at water polo. All the while he continued working in the family business, becoming a highly regarded figure in Merseyside business circles.

He continued to take an interest in Liverpool Harriers and his former football clubs. He was a guest at Goodison for the March 1973 Merseyside derby, watching two Emlyn Hughes strikes seal a win for the Reds. He passed away in 1987 at the grand age of 95.
In 1962 Basil Easterbrook of the Lancashire Evening Telegrapheloquently summed up Benjamin's remarkable sporting life: "Howard-Baker loved football, but very properly he only sought it as a balance from his other life as a manufacturing chemist… Baker played for fun outside of the shadow of the pay envelope." Benjamin ranks alongside C.B. Fry and fellow-Merseysider, Max Woosnam, as one of Britain's greatest sporting all-rounders.
Further reading & Acknowledgements
Bob Phillips, Benjamin Howard Baker – Sportsman Supreme (DB Publishing)
Photo credits: Bob Phillips
Thanks to Darren Griffiths for suggesting I write this article and to Billy Smith for providing newspaper reports on his Blue Correspondent website