Steve Melledew appears on many Everton team photographs with the league championship trophy in 1970. Unfortunately, Steve never made a first team appearance, but never regretted the opportunity of a dream move to Everton from fourth division Rochdale.
I caught up with Steve to talk of his move, and what it was like sharing the company of so many household names.
When I was at Rochdale (pictured Below 2nd row first on left) , we were on a roll, which eventually lead to promotion. In the early stages of the season we were struggling. In fact, we were fourth from bottom at Christmas! However, after the Christmas period, we put it all together and started to show signs of progress and climb the table. Our last game of the campaign was away at Stockport County on the Friday night and a game we had to win and we did indeed win by three goals to one. Everton manager Harry Catterick had links with Rochdale from his early years and was starting to take notice of me, and through getting promotion, we were offered a friendly against Everton, which was played on 30 July 1969.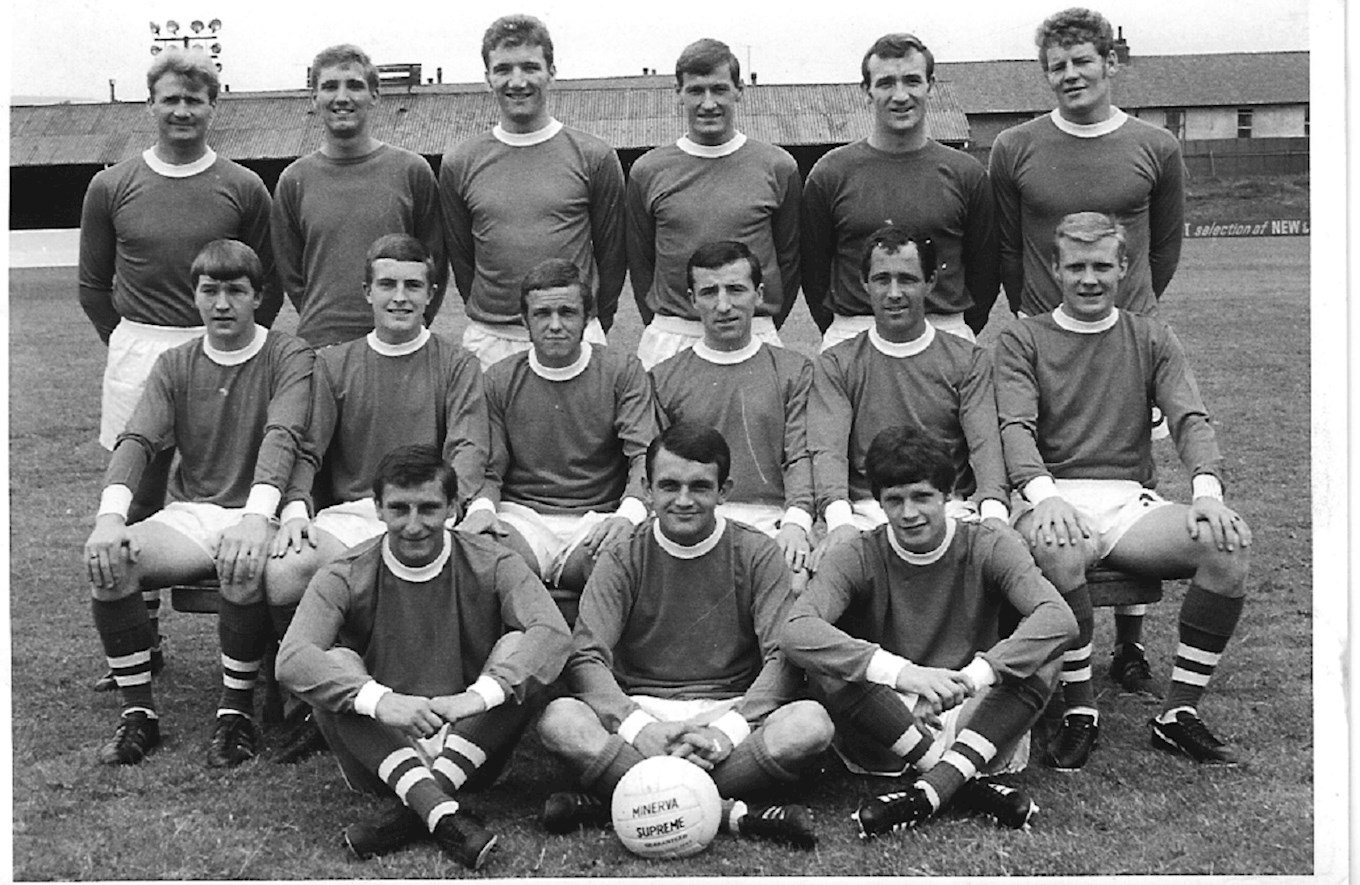 The manager picked me to play that day against a strong Everton team and I was marked by Brian Labone. I'm not being big headed here, but I absolutely slaughtered Labby that day. After the game as I was leaving the field, Alan Ball ran over to me and said, "I've got to shake your hand, you're the first person I've seen turn Labby over". That game was probably the best peaking period I'd ever had, but that one game was probably enough to catch the eye of Harry Catterick.
I was being lined up for a move away and had been told Portsmouth were showing an interest in me, as were Plymouth Argyle and Blackpool. Alan Ball senior was another who wanted me to sign for him when he managed Southport. Anyway, Rochdale and Everton agreed a fee for my signature, then I had to go for a secret meeting. I was accompanied by the club secretary and manager from Rochdale, and Harry Catterick was accompanied by a gentleman from Everton. I nearly blew the deal straight away in one statement. The talks were going smoothly, then it came to the point of terms and conditions. I told Harry Catterick that I wanted X amount of money before we agreed anything. At that point Harry got up from his chair, left the table and walked away. I received a rollicking from our club secretary and manager. Luckily for me, the club secretary went outside to calm the waters and they all walked back in, which was a relief.
Harry Catterick demanded that I listened to him, saying that I was in danger of blowing my move in the next five minutes. I immediately apologized for my behaviour and fortunately my apology was accepted.
On joining Everton, and mixing with the likes of Bally and Colin Harvey, it was unbelievable. I looked at them wondering how they were going to treat me, with me coming from the lower leagues.
I played all season in what was called the Central League with Micky Lyons. I really enjoyed it to be fair. The crowds in that league weren't great, but there were always some decent numbers there. There were always scouts in attendance too. In my first season there I played against Nottingham Forest on the last day of the season at Goodison. I went up to head the ball, but as I landed, I came down awkwardly and did my cartilage. I was in absolute agony. My first season in the Central league, I think Mick Lyons scored thirty-one goals, and I got twenty-seven. So, it wasn't bad was it? The standard was good to be fair.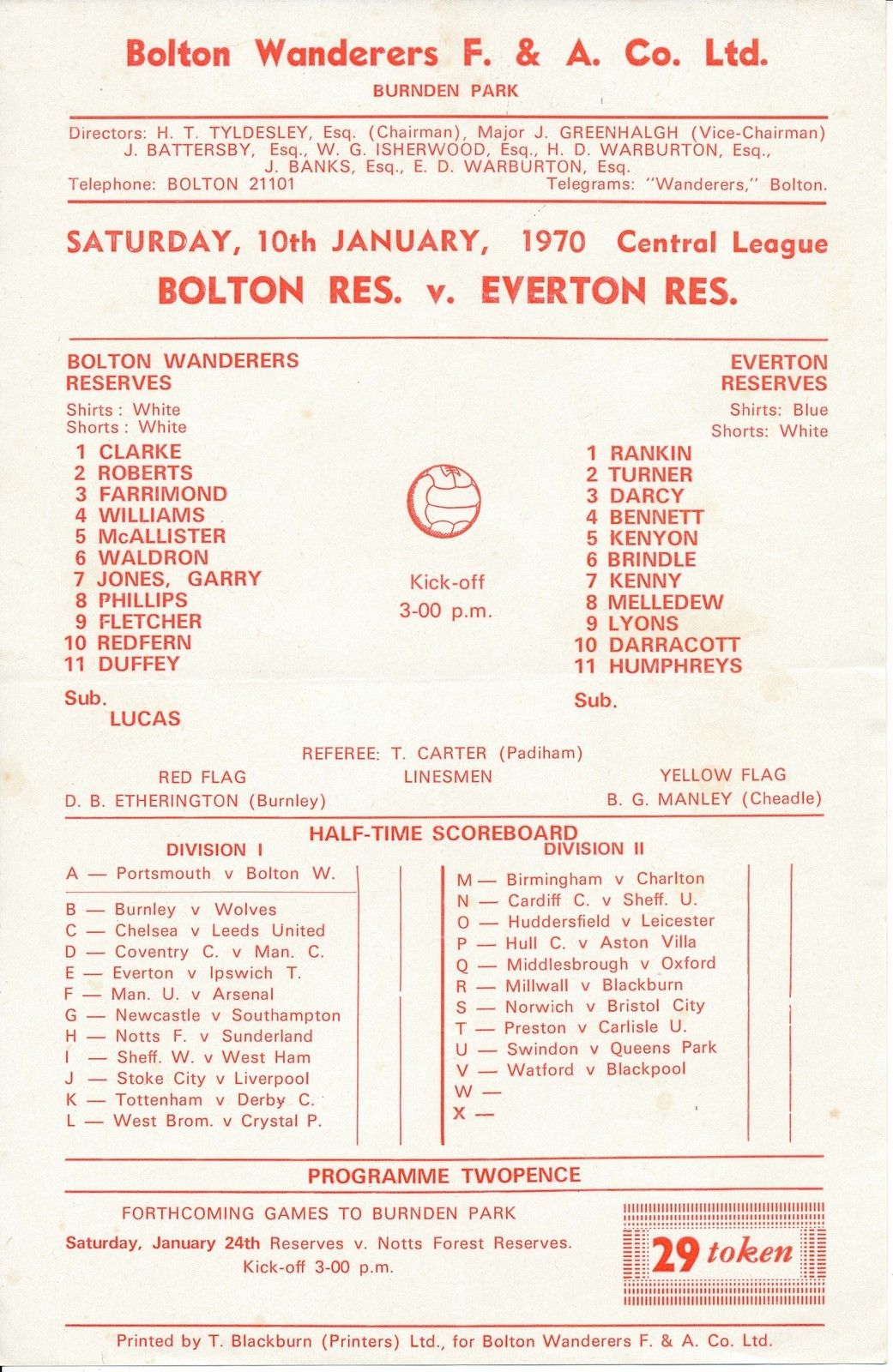 David Johnson was an up and coming lad that was making good progress in the Central league, and was bordering on the brink of the first team. I was at the age of 24 then, and when you are not playing in the first team at that age, you start to wonder if you are good enough to play at that level. Alan Whittle was another who was showing promise, so there was competition for places, but in those days, there were only twelve in a squad, and of course a thirteenth man was included in case of sickness and injuries. So really, I was in a queue to get into the first team.
When we trained at Bellefield, the first team trained on their own. You were only involved if a player was doubtful, so you would be drafted in with the lads.
My only Everton first team opportunity arose when we played away at Tottenham. We stayed overnight of course. Harry Catterick took me and Alan Whittle to one side into a room. Jimmy Husband was injured, therefore the boss needed someone to deputise for him.   Harry said to Alan that if the weather was wet the following day, I would be playing. If the weather was dry, Alan would be playing. It was November time, and I thought there would be a good chance I could play as the ground may be wet.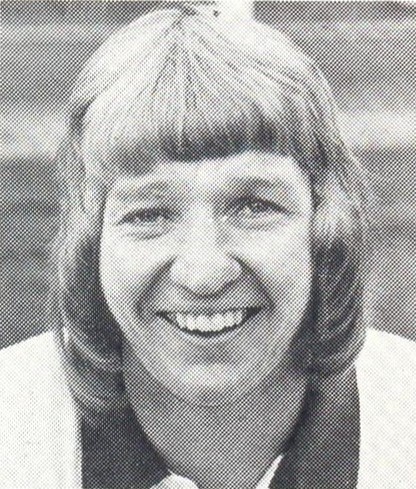 The morning of the game, I awoke to lovely bright sunshine. We left the hotel for the journey to White Hart Lane, and by the time we arrived, there was six inches of snow on the pitch which led to a postponement. I wasn't too disappointed that the match didn't take place. I was always on the fringes of the first team, and always enjoyed being part of it despite not making a first team appearance. From working on a factory floor on leaving school, to eventually going on to make a career out of football was something else. Leaving Rochdale and telling my mates that I'd signed for Everton, none of my friends believed me. It was a dream come true to be honest. I loved every minute of it at Everton. I loved the camaraderie amongst the players, especially Westie who was the judge when we had courtroom sessions. He decided your punishment if you'd done something wrong. Westie was a character. And the rest of the lads were all under one umbrella, really, really nice fellas. It was absolutely brilliant, and I loved all of that.
As I player to be fair, I didn't have many weaknesses. I wasn't anywhere near the full complementary footballer and I lacked pace. I could pass with either foot, I think more than anything; I was a very robust centre forward. Today's game would not have suited me with all this non-contact nonsense.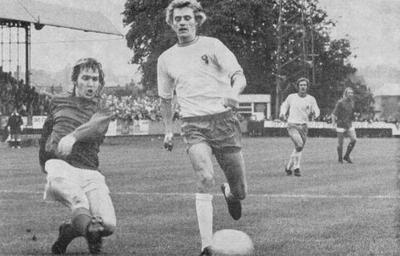 I gave as good as I got to the player who marked me. I wasn't a prolific goal scorer, but scored some good goals. I was a player whot was always in the right place at the right time. I suppose I developed from a robust centre forward to a more technical one. Wilf Dixon the trainer used to spend time with me and I also used to stay being for an additional hour after the majority of the lads had gone home.
Harry Catterick the manager wasn't a person I had much to do with. Wilf Dixon for me was the main man that sorted everything out on the training field. We (Catterick and I) spoke the day that I signed, and the next time was when I was leaving! He told me that the club had received an offer from Aldershot which had been accepted, and you're going. Thank you very much for your services.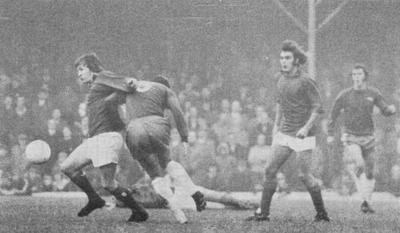 Jimmy Melia, an ex-Liverpool player was the manager at Aldershot (pictured Below) and wanted to sign me. Both parties struck up a deal, and to this day, I have no idea how much changed hands as no fee was ever disclosed.
After I finished in England, I had a spell in America for 10 months playing for Boston Minutemen (pictures below). I also had a spell with Hillingdon Borough.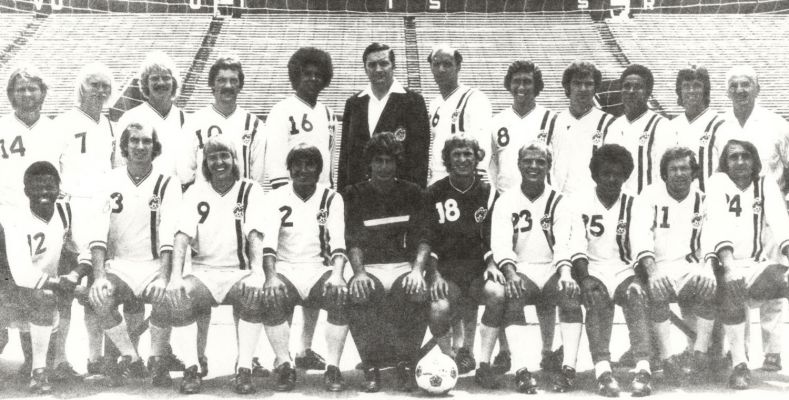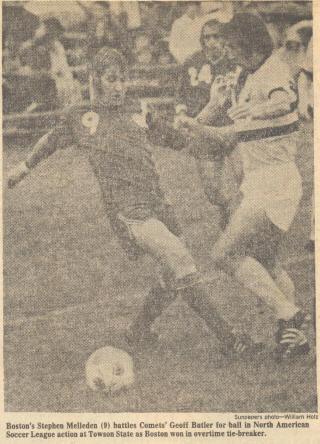 I never had any disappointments about my time at Everton, I loved the city and never had one regret. I played at a lot of good grounds at that time as the reserves played at the proper stadiums, unlike today where they play at another venue. I played with and against some decent players. If I had to do it all again, I'd do exactly the same.
AUGUST 2018