Dixie Dean's most prized medal came home at the weekend – and Everton have been given the opportunity to secure it for good.
Famed memorabilia collector Gordon Wallis bought Dixie Dean's 1927/28 League Championship winning medal – the season he set the Football League's 60-goal scoring record – at auction in 1991.
But to commemorate the 90th anniversary of Dixie's remarkable achievement Mr Wallis agreed to bring the cherished medal back to its spiritual home.
And at a special event organised by the Everton Heritage Society to celebrate the medal's return, Mr Wallis hinted that it could one day enjoy permanent residence in an Everton Museum.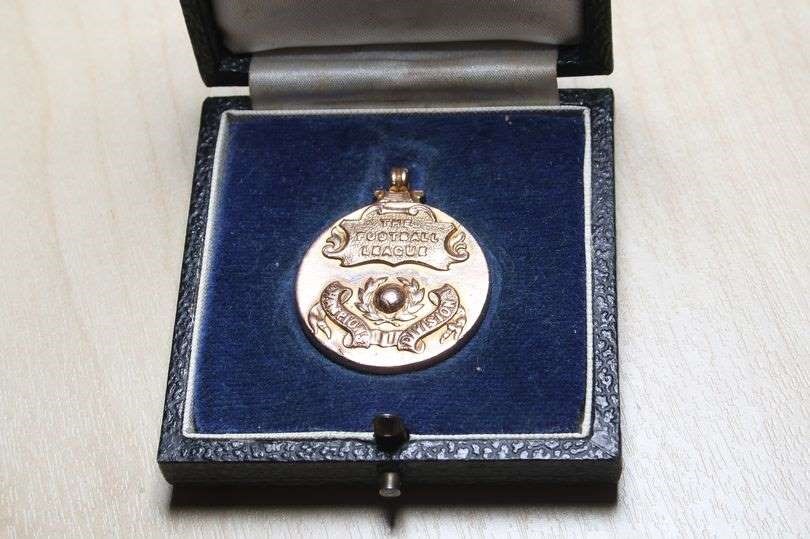 © Provided by Trinity Mirror Plc
Speaking at the People's Club Lounge on Friday night, wallis said: "Joe Mercer's 1938/39 League Championship winning medal will be auctioned on May 22 – and it belongs here at Everton Football Club, where he won it.
"If the Everton board could be persuaded to acquire that medal for its fan base, I think Gordon Wallis could easily be convinced to allow Dixie Dean's 1928 League Championship medal to also be placed on permanent display in a new Everton museum at a new world class stadium on Liverpool waterfront."
The medal proved a hugely popular attraction on Friday night amongst Everton fans in the People's Lounge, including veteran Everton fan Billy Ingham who was the only man in the room who saw the legendary marksman in action.
© Provided by Trinity Mirror Plc
Gordon Wallis brought the medal with him to Goodison Park for the Southampton match the following day, which fell on the 90th anniversary of the date Dean scored his hat-trick against Arsenal to reach the 60-goal landmark.
The homecoming was the result of meticulous research by Ken Rogers, former Echo Sports Editor and member of the Everton Heritage Society, who tracked down and convinced the collector to bring the 'holy grail' of football medals back to its spiritual home.
How Everton legend Dixie Dean's 60 goals were reported … on the day
At the celebratory evening on Friday night, the second highest goalscorer in Everton's history, current club ambassador Graeme Sharp, became only the second man to receive the prestigious Dixie Dean memorial Award from Echo Sports Editor David Prentice.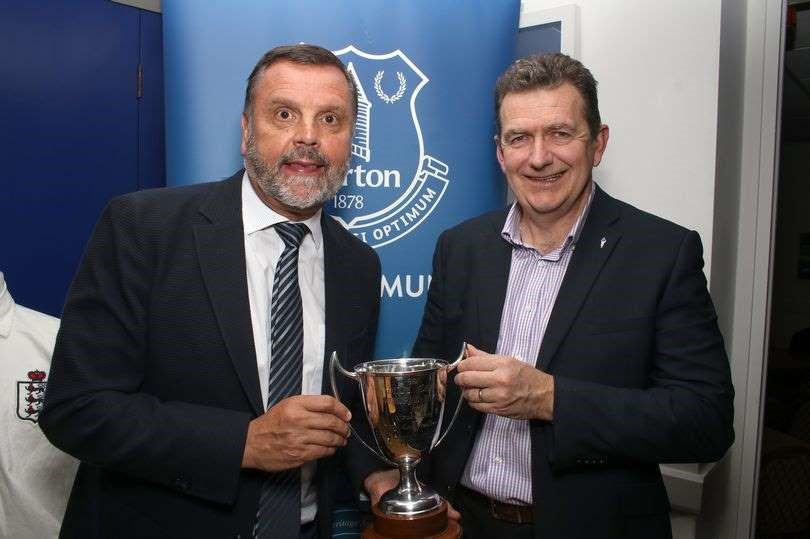 © Provided by Trinity Mirror Plc
The solid silver trophy was introduced on the passing of the great man in 1980 by the Liverpool Echo and has been presented for "services to football in the finest tradition."
Watched by Blues heroes Mike Lyons, Derek Mountfield and Ronnie Goodlass, Sharp said: "I'm delighted to be the first man to have his name inscribed on this trophy twice (He first won it in 2001).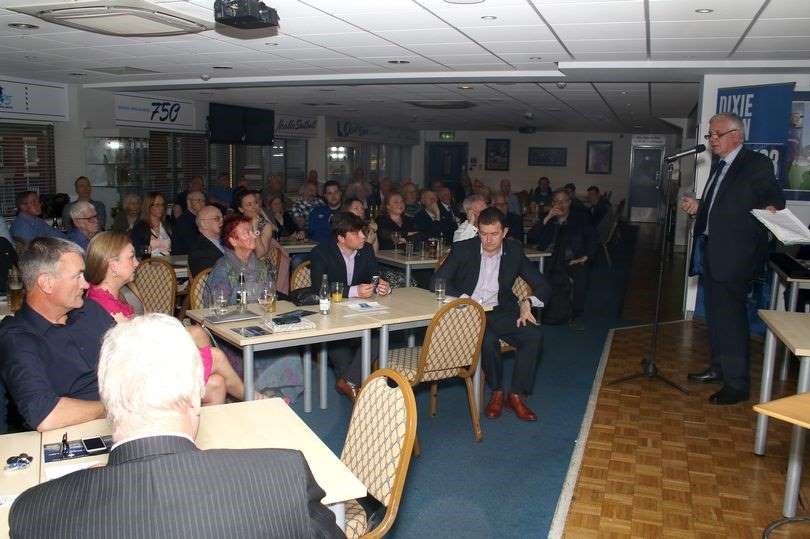 © Provided by Trinity Mirror Plc
"When you talk to Evertonians about number nines you inevitably talk about Dixie Dean. Everyone who wears the number nine shirt is compared to him.
"Fans will try and evaluate centre-forwards from different eras and say 'well he's not as good as him' and ultimately they'll all be measured against what Dixie achieved.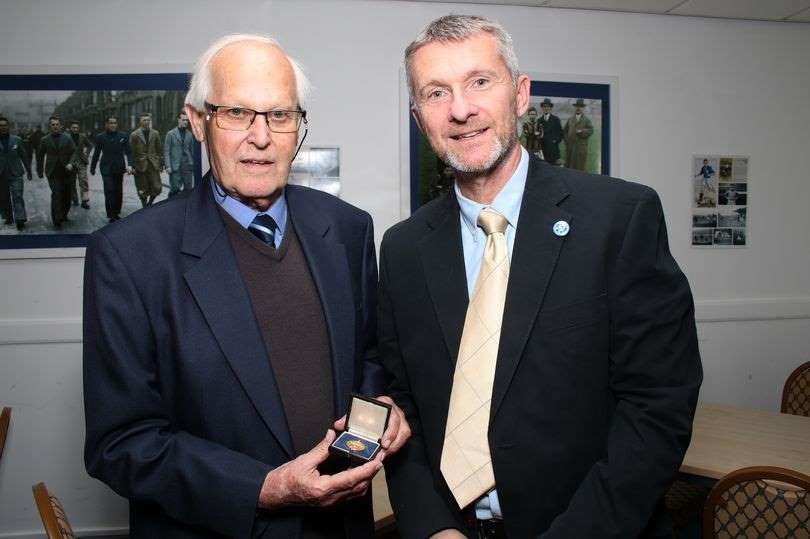 © Provided by Trinity Mirror Plc
"I'm obviously too young to have seen him (Dean) play but so much of the talk around Goodison Park was about the great number nines – the likes of Dean, Dave Hickson and Joe Royle."
Members of Dean's family, daughter Barbara Dean, grand-daughter Melanie Prentice and great-grandchildren Daniel Dean Prentice and Scarlett Rose Prentice all took to the stage to share their thoughts of the legendary goalscorer.
While Lyons, Mountfield and Goodlass also spoke proudly of Dean's feats.