Everton Statistics
Everton FC Heritage Society is privileged to have within its membership the creators of the three leading Everton statistic websites on the internet:
---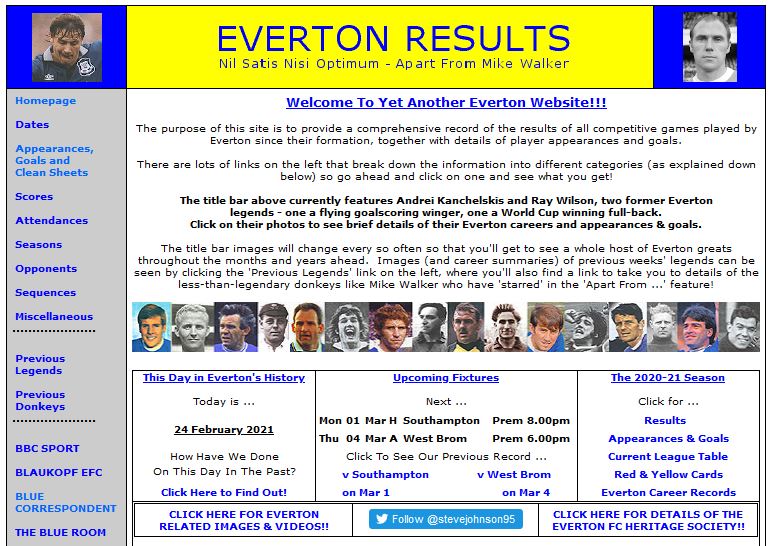 Everton Results
by EFCHS member – Steve Johnson (with input from Gavin Buckland too)
A brilliant statistics site, providing a comprehensive record of the results of all competitive games played by Everton since their formation, together with details of player appearances and goals. Designed, written and updated by Steve, a born-and-bred Evertonian from the Wirral, who now lives in Buckinghamshire.
---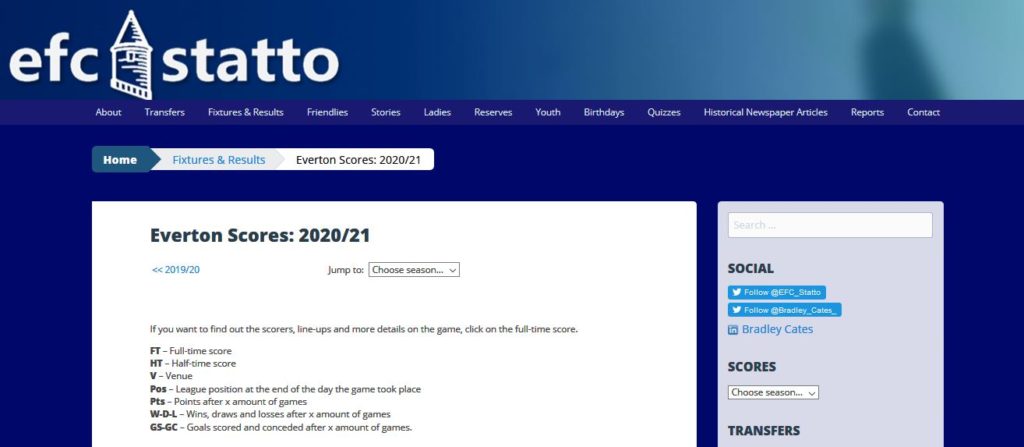 EFC Statto
by EFCHS member – Bradley Cates
Another excellent statistics site, and much more, created by Bradley who tweets facts and stats about Everton Football Club. As a fan of Everton, statistics and interesting facts, he has combined the three and become EFC Statto.
---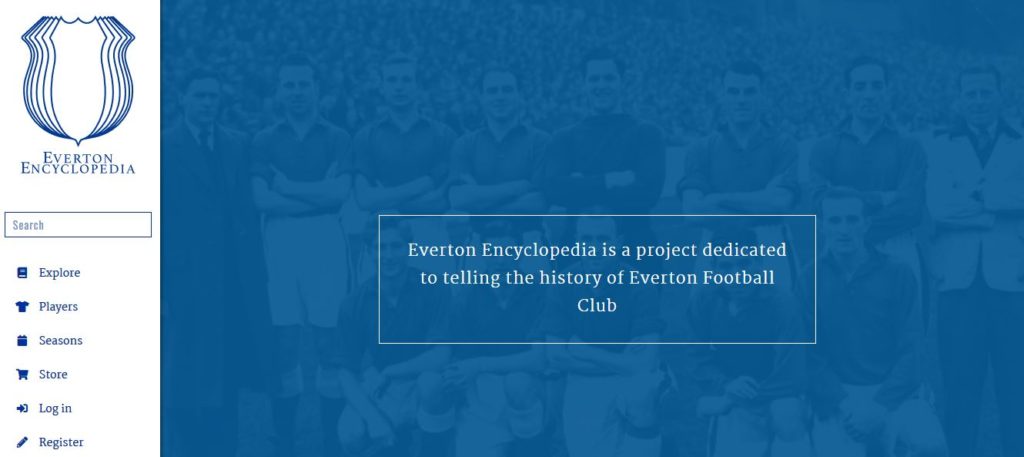 Everton Encyclopedia
by EFCHS member – James Corbett
Everton Encyclopedia is a project dedicated to telling the history of Everton Football Club. The origins of the Everton Encyclopedia lie in the book of the same name published in 2012; back then, it was already a mammoth project, including articles on all aspects of Everton's history, and more than 400 in-depth biographical entries based on original research. The project has now now moved online, expanding and updating it to ensure the Everton Encyclopedia remains the definitive reference on the history of Everton Football Club.