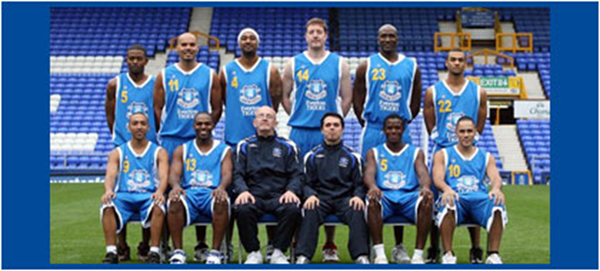 Everton Football Club is well known in the game of Association Football, or 'Soccer' as it is known outside of the UK. England has had a fleeting romance with both the American version of Baseball and historically the area has with had links to both the English and American rules of Baseball.
But did you know Everton had a short Love affair with the game of Basketball?
Well it all started with the collaboration of Everton Football Club and a community youth programme which started in the late 1990's in an area of Liverpool called Toxteth. The collaboration started with football coaching, but it developed into much more, embracing race and diversity issues.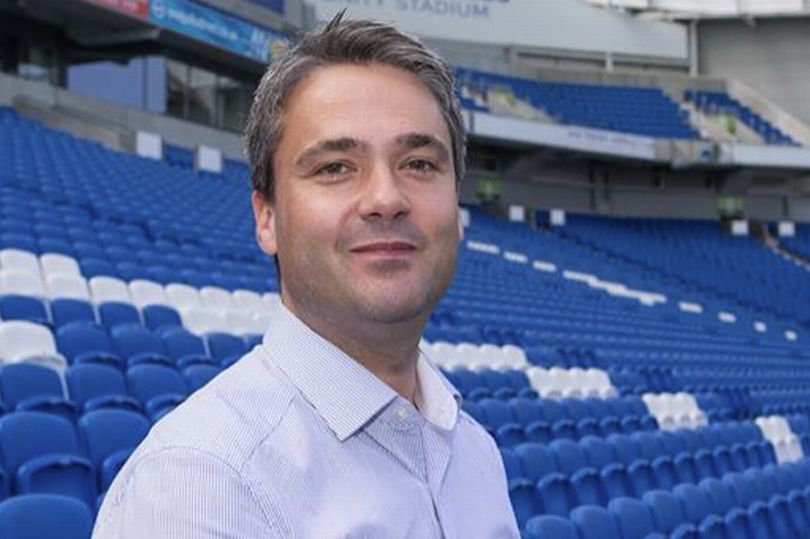 In 2007 the then Everton in the Community trustee and Everton Tigers chairman Gary Townsend collaborated with the local community basketball club Toxteth Tigers and the club targeted youth development as one of their main goals, while the senior team was to be managed by Henry Mooney, head of the Toxteth programme.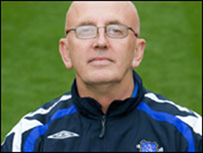 You may wonder 'is that Henry Mooney, the long-time servant of Everton in the Community and current chairman of the Everton Former Players Foundation'? Well yes, it is one and the same. Henry has been involved in basketball in the city for over forty years and his talent earned him a place on England's coaching staff, but now he faced the biggest test of his career.
Henry helped to bring a diverse community together through sport. Known for his work establishing and running the 'Toxteth Tigers' Basketball Programme, Henry was one of the original playing members when the club formed in 1967. Henry was appointed Head Coach and Secretary of the Tigers. Henry, who was a teenager when Toxteth Tigers were formed in the late 1960s said:
"A fella named Jimmy Rogers came into the community centre one day and said, 'Anybody want to play basketball?'" Mooney remembers. "We'd never heard of it."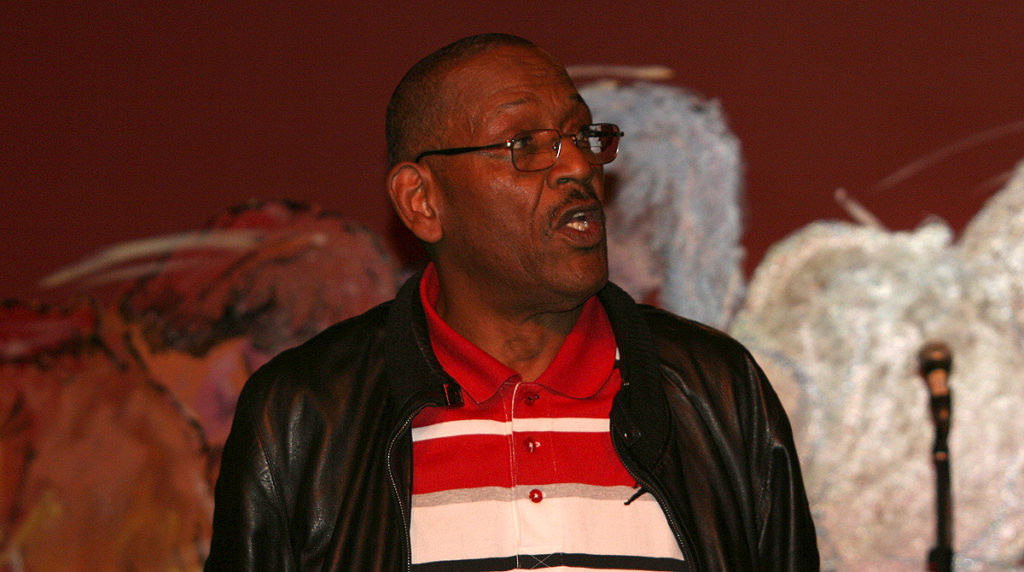 Rogers was the founder of the Brixton Topcats, the well-known London youth program that helped develop Luol Deng's game. Luol became a success in the NBA in North America.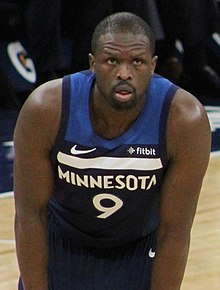 Henry was on the original Tigers' team in 1968 and he soon got into coaching and soaked up every bit of basketball knowledge that he could find. In the '70s Henry travelled to the United States, where he attended coaching clinics and tournaments; he went to Chicago, to research the midnight basketball leagues run by the local housing authority and came home inspired.
"I thought we could use the game as an excuse to keep people in school." he says.
By the early 1990s, Mooney had transformed the Tigers from a small community club to a basketball focused community outreach program, where they offered services like job training and counselling.
On 19 June 2007, Everton succeeded in winning the bid for a franchise as the 12th member of the new British Basketball League. The team was renamed the Everton Tigers and became a professional team with Everton F.C., following the footsteps of Manchester United, Glasgow Rangers, Portsmouth and Newcastle United, to become only the fifth football club to field a basketball team in the history of British basketball.
On 17 August the Tigers announced their home court would be at the Greenbank Sports Academy in Sefton Park. The academy had a capacity of 800, however the long term ambition was to move to a larger venue and this would come to fruition in 2008 when the club would move to the Liverpool Echo Arena, multiplying its capacity almost tenfold to 7,513-seats. Ironically, this location was an original destination for the football club under the Kings Dock project which unfortunately did not materialise.
At the time Henry Mooney told the Liverpool Echo:
"This is a really exciting time and a great opportunity to establish professional basketball in Liverpool. There was a pro team in Liverpool about 25 years ago, who played at Everton Park, but they did not last long. The popularity of the sport is increasing in this country and without doubt this city is big enough to support a pro team. Everton have helped buy the franchise in the BBL and now we need to establish ourselves. The football club's chief executive, Keith Wyness lived in Miami and is very friendly with Pat Riley, the coach of Miami Heat, so he has seen the impact basketball can have. Blues director Robert Earl is also very interested in what we are doing and is hoping to link it in with something over in the States. It's great to have Everton's support and we want to make sure it continues in the long term."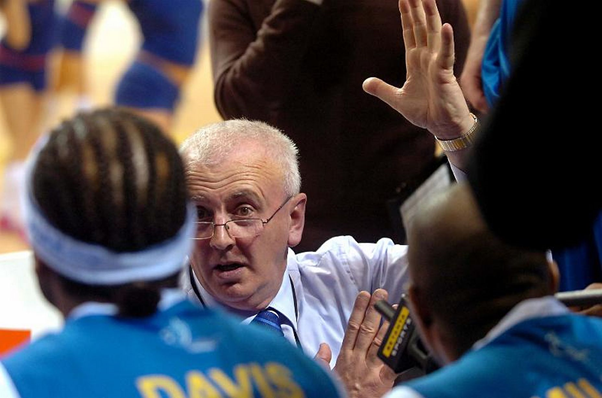 A key goal of the partnership is to build on the extensive work in the community carried out by both Everton and Toxteth Tigers.
Under the tutelage of Henry Mooney, the Tigers built a reputation for getting youngsters off the streets and into sport. The initiative enabled the club to reach out to youngsters across Merseyside.
Mooney said:
"In the early 90s I went to America and saw what basketball programmes could do for inner city communities which had some of the problems we had in Liverpool. I used their model in this country and it has been very successful. Everton have a good reputation for the work they do in the community and they see their role as being more than just a football club. We had been doing some work with Everton and thought how best can we drive this forward?
"This partnership means we can expand the work we do in Toxteth to the rest of the city and across the boroughs to give more people the chance to play. Our players spend at least 30 hours a month going into schools, talking to kids, and mentoring. The great thing about basketball is it is a very inclusive sport, and anyone can play it. We are a charity trying to break even and any profits we make go back into the programme."
On the court the Tigers struggled with just two wins from their opening seven league games, but as his players started to gel, Mooney knew they could climb into the top eight and secure a place in the play-offs.
"We didn't get the squad together until the end of September and we only had one warm-up game before the league started, but we've been competitive and the only game we were not really in was at Newcastle when we had two key players out. We are second bottom, but it is very tight, and a couple of wins would move us up a number of places. We have got some winnable games coming up and it should be a good opportunity for us to start climbing the division. Our first home win was against Guildford who won the league last season and are in Europe this season – that shows what we can do and our goal this season has to be the play-offs. With it being our first year we are all learning and next year it will help having a more settled side."
Henry Started building his squad and with only Chiz Onuora and Adam Nowell crossing over from the Toxteth Tigers, he started to recruit experienced players in the form of Americans such as Tony Miller and Tony Robertson. Miller was a 6ft tall American from Cleveland Ohio, who played professional basketball from 1995–96. Previously he played for teams in the United States, Belgium, Lithuania, the Netherlands, and the United Kingdom. In 1997–98 and 1999–2000 he was a Dutch League All-Star, which is where Everton spotted him playing for Almere Pioneers.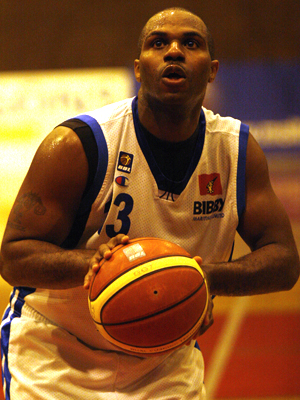 Tony Robertson a 6' 2" tall American College Star from East Providence, Rhode Island, was a college star from the University of Connecticut Huskies Team. He was experienced in leagues in Spain, Mexico, and the Dominican Republic.
"I've had to deal with a lot of airports, terminals and airplane food, but I'm finally here and happy to be on Merseyside," Tony joked. "Coach Henry was a big part of me coming over. If it were not for him, I would not have known anything about Everton Tigers. We did some work together this summer at a basketball camp in The States and he told me about it. I am excited to be part of this Everton revolution. I know it is our first year, but we are going to be competitive and we are going to be better than a lot of people think we are. I'm looking to surprise some teams."
Tony was pleased with the way the overseas players settled in with their Liverpudlian counterparts and expects both sets of players to work well together.
"There are young lads here, but you need that sometimes. I have shown them what I know and hopefully they can take bits and pieces of the knowledge of the game that I have, and we can put that together and make a good team. It would be nice because if we can get half of the crowd that attend the football matches to start liking Everton Tigers basketball, we should have a decent season."
Henry wanted to keep the heart of the team made up of local talent:
"We have got 10 full-time players with a good mix of veterans and rookies. As well as the two local lads who played last season, we have got four who have come back to the area to play here.
Chris Haslam is from Southport, John Simpson is from Wirral, while David Aliu and Delme Herriman are from the city. We have got a good cross section of people and I needed guys with experience at this level. Tony Miller, who came recommended, is the only one I have not worked with previously. You have to have guys with good reputations off as well as on the court."
Henry went on a scouting mission in America, where he drew upon his 40 years of experience to assemble his team. But he was also mindful of the role the Tigers will play in channeling youngsters into a productive pastime. He said:
"I started playing aged 13 and basketball saved me to a certain extent. I was able to meet players from all over the world, and that is why some of the players are here. They have come to play for me, and you know they could earn bigger salaries in Europe, but Everton Football Club have sold them on coming to be part of this big adventure. We are here to win not just to participate, and I think we have the players to do that.
The team combines supremely talented locals and well-known internationals that have competed at the highest level. It's a hugely exciting concept and we hope the people of Liverpool get right behind us."
Chairman Gary Townsend, added:
"Through basketball we want to improve playing standards while having a positive impact on young people and helping to tackle anti-social behaviour and crime."

The international mix of the Tigers saw three Americans and 6'10" Ivory Coast giant Mohammed Woni join the set-up. They were accompanied by five Merseysiders who gained scholarships in the US and Mooney believed that their experience would not only help them in their first league season in the UK, but also announce them on the European stage where other European footballing giants, like Real Madrid and Barcelona already had their own basketball sides, in the sport's equivalent of the UEFA Cup – the ULEB.
"I wanted to give an opportunity to British players, and we have got seven guys from the Merseyside area," Mooney explained. "Five went to college in the US and played professionally for the past three years. Now we have given them the opportunity to come back and showcase their talent in Liverpool. We can challenge the top three and hopefully win the whole thing – I know we're good enough."
Adam Nowell represented one of the many young Liverpudlians eager to show off their skills in the forthcoming campaign. Having grown up in Toxteth and been a part of the Tigers set-up since the age of eight, he welcomed the influx of international talent as a sign of the growing strength in their squad.
"It's very exciting and I can't wait to start," the 23-year-old said at the time. "We've a much stronger team and I reckon we can challenge the very best."

Fellow Scouser Dave Aliu returned to Liverpool having played overseas and looked forward to hooking up with players back in his hometown.
"I grew up playing for Toxteth Tigers and if it wasn't for them, I wouldn't be where I am today," he said. "It's nice to be able to come home and play in my own city. So, I am excited to be part of such a special programme. We're here to prove a point and let people know that Liverpool is a great city for basketball as well as football and to put us on the map straight away."

David returned to win the trophy with the Mersey Tigers in 2011
The Tigers, received some financial backing in the way of their first main sponsor for the 2007–08 season, Bibby Maritime Ltd, the world's leading provider of floating accommodation, they agreed a deal to partner the first team and their development teams with sponsorship. Further support followed from Paver Smith and JJB as the Tigers attracted crowds of around 400 fans, Henry said at the time:
"It's a lovely set-up at Greenbank and the atmosphere has been really good. We have cheerleaders, music, and a great family atmosphere. It is £10 for adults and £5 for kids – it is a night of guaranteed good value entertainment.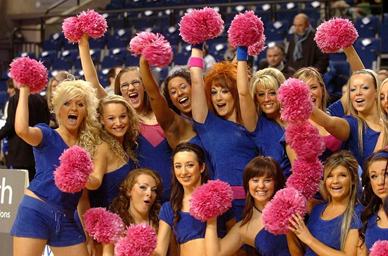 After months of speculation, Everton signed several high-profile signings including those of Chris Haslam, Calvin Davis and BBL veteran Delme Herriman. The players were officially presented in front of 40,000 fans at Goodison Park on 20 September, during the half-time of the football team's UEFA Cup home game against FC Metalist Kharkiv.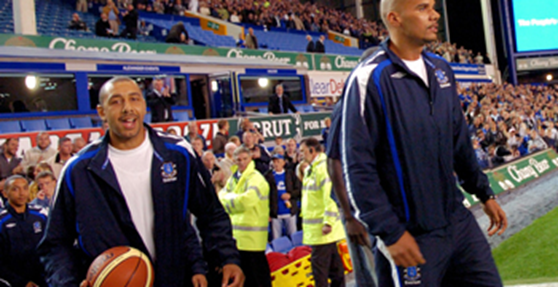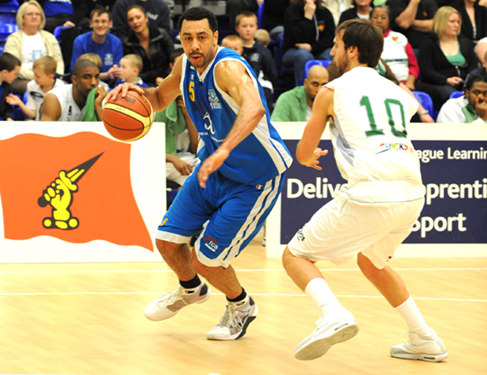 Coach Mooney once described Calvin Davis after a spell out injured
"Calvin is a major player for us but he has played just one game so far and that was our only win when we beat highly-rated Guildford.
"He was rated the best player in the league two years ago. We've missed him and it will be good to have him back. He makes a big difference.
The Tigers played their first ever game on 29 September 2007, an exhibition match away to neighbouring Manchester Magic. Despite trailing for most of the match and with Magic leading 71-62 in the final two minutes, Tigers managed a 14-0 run, storming to a 71-76 victory.
On 6 October, the Tigers' inaugural league campaign tipped-off with an away defeat to Plymouth Raiders. Despite early domination from the Tigers, they consistently lost the lead throughout the game, losing 82-73, with Chris Haslam and Tony Robertson both posting 21 points each. The Tigers' first home game on 12 October, also ended in defeat, with visiting fellow rookies London Capital running out 58-69 winners at Greenbank. In December, coach Mooney pulled off the major signing of Great Britain international Richard Midgley from Newcastle Eagles.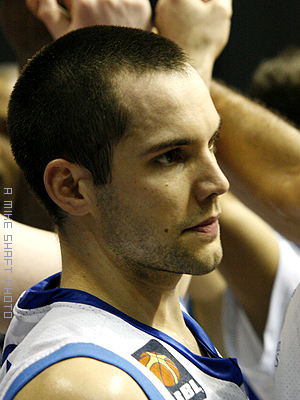 Local interest in its new local basketball team grew more and more as the season progressed, so much so that the local home derby game against Cheshire Jets was moved from their usual Greenbank home to the brand-new Echo Arena, selling out the entire 7,513-seater capacity venue within days of tickets going on sale. The match was also the first time the Tigers featured in a live televised broadcast, through the league's partnership with Setanta Sports.
The historic game was played on 19 March 2008 and the capacity crowd witnessed a spirited Tigers suffer defeat, finishing 80-103. The team completed their rookie season with a 16-17 record, finishing in 7th place and qualifying for the end-of-season play-offs, an incredible achievement for any brand-new franchise.
The fairytale season, came to an abrupt end however, in the quarter-final of the play-offs, with the Tigers going down 81-72 away to eventual champions Guildford Heat.
Henry stepped down as Tigers coach in the summer of 2008 to allow Tony Garbelotto to take the reins, but he stayed on at the club to help them become one of the best in the British Basketball League at the time, as Director of Basketball
In an Interview with the Echo, Henry insisted that the time was right for a new man to take over as Everton Tigers' head coach. Henry said he would still be involved with the first team, but his priority would be working at grass roots level.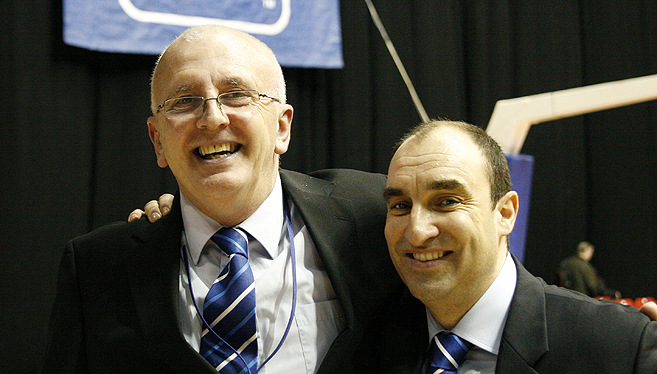 "I enjoyed doing it and we had some great results, achieving our goal of reaching the play-offs, but I'm 20 years older than most of the other coaches and the best way for the club to take a step forward is with a new full-time head coach.
"I'll still be at games and assisting with the coaching, but I want to develop this club and the best way to do that is in this new role. We are looking to expand our community programme and that is where my background is. I'll be the link between the club and the Merseyside community, developing partnerships across the city."
Henry had known new coach Tony Garbelotto for over 15 years and believes he has got what it takes to build on last season's achievements.
"Tony is very experienced and with him on board the target is to make this the best basketball programme in the country. That is not just at the top with the men's team but right the way through. We ran under-13 and under-14 boys' teams last season and we have plans to start girls and wheelchair teams next season.
One of the reasons we brought Tony here is he has a lot of experience of working in a community like this and using sport as a vehicle for kids to become good citizens. There's definitely room for another pro sport to flourish in this city. We had a great cross section of people at our games last season and playing Cheshire Jets at the Echo Arena was fantastic.
If someone had told me a year ago, we would have an average of 5,800 people watching basketball in Liverpool I would have thought they were having a laugh. It was a great success and hopefully we'll have more nights like that next season."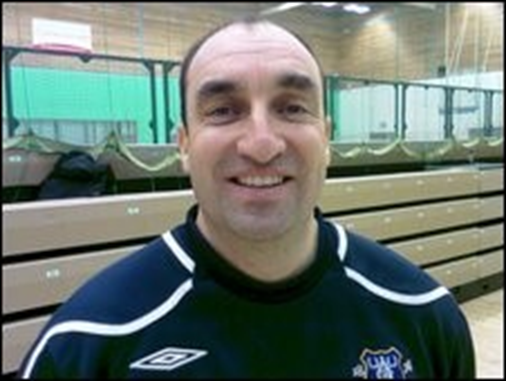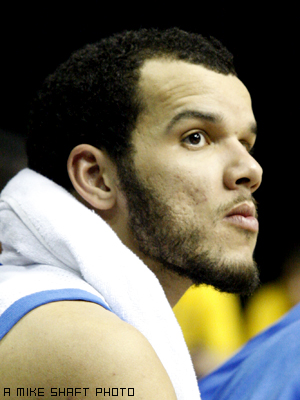 Garbelotto's first signing of the season was announced several weeks later, with the capture of veteran star Tony Dorsey from Guildford. Adding further experience to the squad in James Jones, also from Guildford, was the second confirmed signing of the summer on 10 July. Following the inclusion of Andre Smith and Marcus Bailey on the new-look roster, the Tigers' secured a massive coup with the signing of Josh Gross from Austin Toros of the NBA D-League where he averaged 14 points-per-game in 45 games.
Despite the new signings, an injury-hit Tigers lost their opening game, an exhibition with Manchester Magic at the Echo Arena, going down to a 61–65 defeat, while a pre-season three-game series in Belgium with Dexia Mons-Hainaut and Antwerp Diamond Giants, ended 1–2.
The Tigers opened their league campaign with a comprehensive 61-80 demolition of Sheffield Sharks in Sheffield. Summer signing Andre Smith posted a game-high 29 points and collected 15 rebounds on his way to claiming the MVP. A week later, Tigers destroyed London Capital 107-69 at Greenbank, Andre Smith again in the limelight with 33 points. Tigers' first loss of the season came on 24 October, at home to Worcester Wolves, in which the visitors scalped a 101-106 victory with Smith again recording a 32-point haul and contributing to his Player of the Month award for October. During the same week, following the release of John Simpson, Tigers announced the signing of Olu Babalola.
After eliminating Sheffield (69-88) and Milton Keynes Lions (75-97) in the BBL Cup, the Tigers found themselves in a semi-final match-up with last season's runner-up, Newcastle Eagles and just one round away from the team's first-ever appearance in a major final. Newcastle edged the first leg with a 112-105 victory at the Metro Radio Arena however Everton rallied and with a 97-86 victory – 202-198 over the series – subsequently reached the Final for the first time in history, where they would face the Plymouth Raiders. The game was played at the traditional home of the BBL Cup, the National Indoor Arena in Birmingham on 18 January 2009.
Mooney told BBC Radio Merseyside:
"It's fantastic. This is the first time we have ever been in a professional final. This is the pinnacle of basketball in this country and to be involved in a major final is fantastic for the city. It is great to be a part of this and to hopefully go and win our first trophy on Sunday. We've had a professional team here now for two years, but we've been involved in basketball at national level for the past 40 years since I started playing"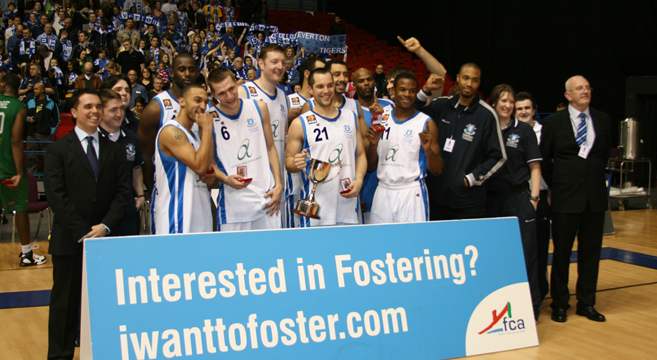 The Everton Tigers won their first trophy in their second season in the BBL, beating Plymouth Raiders 103–49. Everton, who had lost only two games in three competitions that season, were rarely troubled by the Raiders.
Everton's Andre Smith, scored 26 points, as did Marcus Bailey, and GB point guard Richard Midgley hit five three-pointers in his 16 points.
Threes from Midgley and Bailey helped Everton to a 20–11 lead at the end of the first quarter and Smith, James Jones, and Bailey all but took over at the start of the second, hitting a 24–6 streak.
Ahead 50–22, Everton heaped on further misery after the break, holding the Raiders to a single field goal and six points in the third quarter to establish a 44-point lead. That grew to 50 points when Bailey hit a three at the start of the fourth quarter.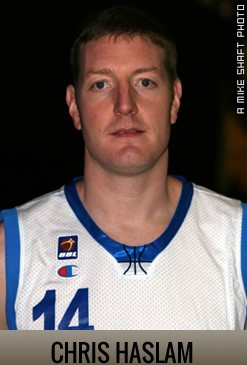 "I feel for Gary [Stronach, the Plymouth coach]," said the Tigers coach, Tony Garbelotto. His team is better than this. Our centre Chris Haslam was immense, but this was beyond our wildest dreams. I don't think this sort of thing will happen in a final again."
Henry was interviewed by the Liverpool Echo after the success to talk about the effect of the capture of Everton's first silverware And how the fans will flock to Greenbank Academy.
The Tigers saw attendances rise steadily in the first 18 months ago.
Home games regularly attract crowds of 600 to 700 but the Henry believes the south Liverpool venue, which can cope with up to 1,200 fans," it should be packed out every week".
Henry said:
"Winning that cup is just fantastic for basketball in this city, it will really help to lift the club's profile and people will see now what a good team we've got. We want to get more people into Greenbank because I do not think we get enough. We are the best team in the country at the moment and we should be able to fill our venue every Friday. Hopefully, we will start to do that now.
There is no doubt this city can support a second professional sport. It is an alternative to football and its great family entertainment. I have got to admit I never thought I would see a day like Sunday where a pro team from Liverpool wins a BBL title. It was special, and it means I have got a medal at every level – junior, EBL and BBL, but it is not about me, it is about the whole club. Winning it is great for all those who have worked so hard behind the scenes. This club has come a long way in such a short space of time.
We prepared the players the best we could and what they did in Birmingham was awesome. To win a final by 54 points is unbelievable. I felt for Plymouth because to lose by that many is tough. They are one of the top teams in the league and all the people who were there will never go to another cup final like that. That is our first trophy and hopefully we can win another three this season. We can play better. This could be a very special year for the sport in this city."
Plymouth coach Gary Stronach has described the record defeat as a "living nightmare".
"Even with our injury problems, I never thought we'd capitulate like we did. Everton played at a different level and we were nowhere near that. The passion, heart and courage were lacking. It was an absolute living nightmare to be honest."
The Tigers finished top of BBL Trophy Group 2, which gave them the prospect of another semi-final clash with Newcastle Eagles, who took revenge by scrapping to an 82-88 victory in Liverpool, dumping Everton out of the competition. The Tigers finished the regular season as runner-up to Newcastle, with a 24–9 record (1-2 against the Eagles), and qualified as second seed for the post-season play-off in which they were drawn to play Scottish Rocks. Everton made light work of the game and progressed to the Finals Weekend in Birmingham with an 84-64 home victory.
The semi-final, against the season's surprise package Leicester Riders was equally as straightforward as the quarter-final, sweeping past the Riders 81-65, and thus Everton qualified for its first ever Play-Off Final, facing familiar foes in the form of Newcastle Eagles.
The match proved to be one of the most memorable in recent years and even though it was Newcastle who triumphed in a tight affair, winning 87-84, it was Everton who stole the show. After trailing for most of the game, the Tigers found themselves 70-52 down at the end of the third quarter. Down but not out, Great Britain international Richard Midgley fought valiantly and his 36-point haul – a new record in Final's history – helped Everton claw back to within 2 points of the leading Eagles. But with only 9 seconds left, and with Everton penalised with penalties, caused their forced fouls to run out time enough for Newcastle to hold on and win the game.
For the 2009–10 season, the club announced the launch of the new Everton Tigers Basketball Academy in partnership with Childwall Sports College, in order to develop local talent.
Just before the new season, the Tigers announced that Chairman Gary Townsend was moving on to Notts County Football Club. His replacement was Martyn Best, the Vice-Chairman at the time and this was not the only big loss in the preseason as Richard Midgley had to retire through injury. One bright spot of the summer was that Best, a co-founder of PR agency Paver Smith, and Henry Mooney, helped secure the ongoing support of Everton Football Club as Official Partner and helped stabilise the Tigers.
The first home fixture with visiting Guildford was played in the Echo Arena, and saw the hosts conquer in an 85-79 victory. Tigers' defence of their BBL Cup crown did not last long as the holders crashed out in the quarter-final following an overtime defeat to Sheffield, 99-90.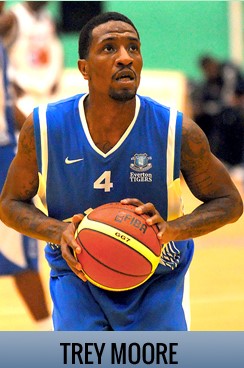 Despite many challenges facing the Tigers during this third season, they overcame injuries to Kevin Bell and James Jones and the untimely departure of Larkei, to remain in contention for a top five spot all season. Trey Moore joined towards the end of the season, and the team gained a strong momentum as the play-offs loomed. Kevin Bell's return from a hand injury helped propel the Tigers to the play-off final, with two crushing defeats of Newcastle Eagles.
In the BBL Championship Play-off Semi-Final, Everton Tigers were the first team through to the final after comprehensively seeing off regular season title winners Newcastle Eagles 190-158 on aggregate.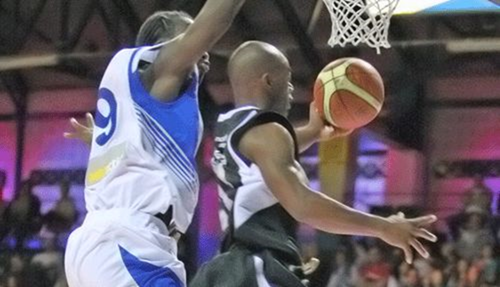 The play-off final against the Glasgow Rocks showed the full spirit of the Tigers, and a great comeback by the Rocks was halted for a stirring and nerve-jangling 8-point win for the Tigers. Kevin Bell was MVP, and Chris Hulme received an emotional send-off in his last professional game.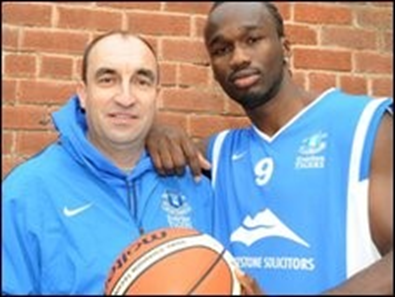 Coach Tony Garbelotto lifted the BBL Play-Off trophy and admitted: "This means so much".
Victory for the Tigers against the Glasgow Rocks completed a remarkable transformation in the club's fortunes. Just a month previous it was all doom and gloom after they suffered a seventh defeat in the space of 10 games. However, Garbelotto masterminded an astonishing revival which reached a crescendo at Birmingham's National Indoor Arena with an eighth straight win securing the biggest prize in British basketball.
It was the greatest day in the club's three-year history as they atoned for last year's final defeat at the hands of the Newcastle Eagles. The Tigers appeared to be cruising after establishing a 22-point lead in the opening half, but the Rocks fought back bravely before Garbelotto's men finally killed them off.
"It's a great way to end the season and it's hard to believe," Garbelotto said.
"As a coach you never stop believing, but I've got to admit there were some low points this season when I started thinking maybe we were just building for next year. But we have come together at the right time and we have got there through hard work. I am proud of the guys and so happy for the fans. This is right up there with anything I've achieved as a coach – it means so much."
Point guard Kevin Bell walked away with the Most Valuable Player award after his haul of 18 points, four steals and four assists. His return after three months out with a broken wrist was crucial to the Tigers' very timely resurgence.
Fellow American Trey Moore top scored with 22 points but there were also key contributions from British stars Olu Babalola, James Jones and Andrew Thomson.
"I always thought if Kevin got back to full fitness, we had a shot at achieving something" Garbelotto said. "We needed someone to change the dynamics and Kevin did that. We also unshackled Trey and he came through in a big way in the end. But what makes me proud is that this team was put together with British players. In terms of minutes played by British players this season we are second only to Essex. I'm also proud to be a British coach."
The Tigers, who only finished fifth in the regular season, went into the final on a high after knocking out the Cheshire Jets and defending champions Newcastle and roared on by a large travelling support, they stamped their authority on the game from the off.
Three-pointers from Bell and Jones during a 13-0 burst helped the Tigers close the first quarter with a 23-9 lead. The advantage peaked at 45-23 before Jessie Sapp trimmed the deficit to 45-28 at the interval. It looked like being a procession, but player-coach Sterling Davis inspired a gutsy comeback from the Scots to turn the game on its head.
It was 56-53 going into the final quarter and Rob Yanders, who top scored for the Rocks with 15 points, soon levelled the contest. When Mike Crowell nailed a three-pointer, Glasgow led for the first time at 59-58 with 7:20 left.
Garbelotto responded by switching to man-to-man defence and rather than wilt, his Tigers responded. In a gripping finale Moore put them back in front and then fed Jones for a three-point play. Bell and Thomson landed long range efforts to restore a 10-point lead and effectively clinch the silverware.
During the close season, Gary Townsend returned to Liverpool and took ownership of the franchise with the Everton Tigers becoming the Mersey Tigers, and another new age for the Tigers began.
Tony Garbelotto began his third season as head coach with the audacious signing of GB captain and former Eagle, Andrew Sullivan. Tigers favourites James Jones and Andrew Thompson signed on them for third and second seasons, respectively.
Townsend said, "We've had significant support from Everton since the club was launched but now the time has come to start a new, exciting era. We may be losing our association with Everton, but this name change opens the club up to the other half of the city. I am sure the fact we were so closely aligned with the football club put some off on the red side of the city. But this is a sport for everyone and hopefully being Mersey Tigers will enable us to attract even more supporters.
Financially, I am confident we can secure the future by increasing our sponsorship revenues, and I am hoping to announce our new sponsors and partners very soon. Of course, I'd be really happy to speak to any other interested parties."
In July 2013 it was officially announced that the Tigers franchise had been withdrawn from the BBL due to financial difficulties that had plagued the club throughout the previous season.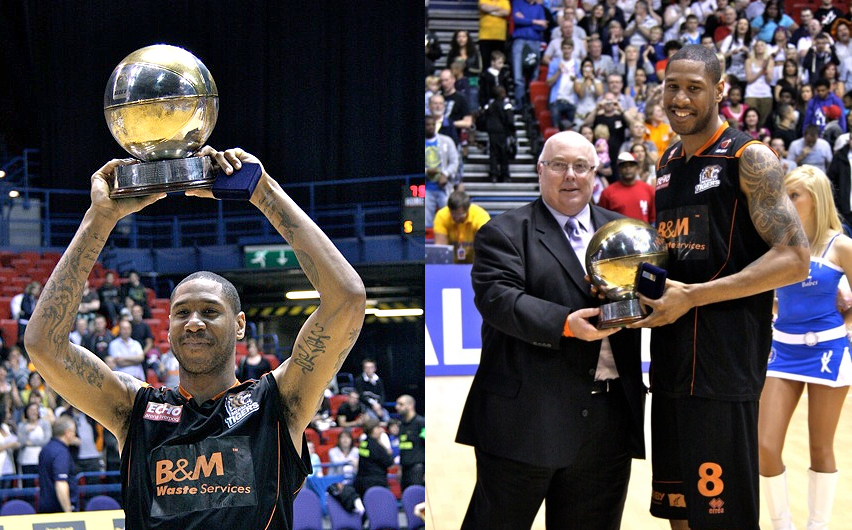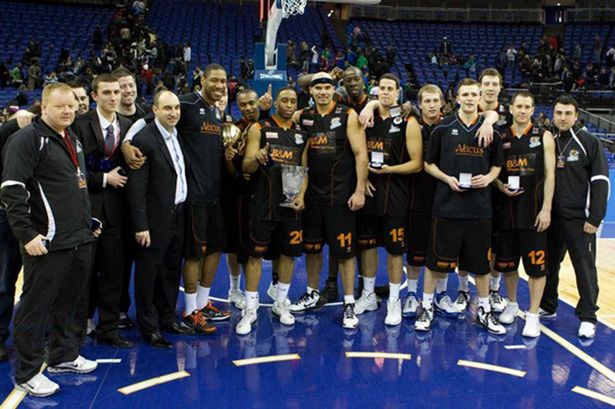 Thank you to the contributions of Henry Mooney
Photographs and references from the following:
Mikeshaft.com
Wikipedia
British Basketball League
Everton F.C. Website
UKTVSlam Website
Liverpool Echo
Liverpool Daily Post
Plymouth Herald


Season-by-season records (Wikipedia)