Steve Zocek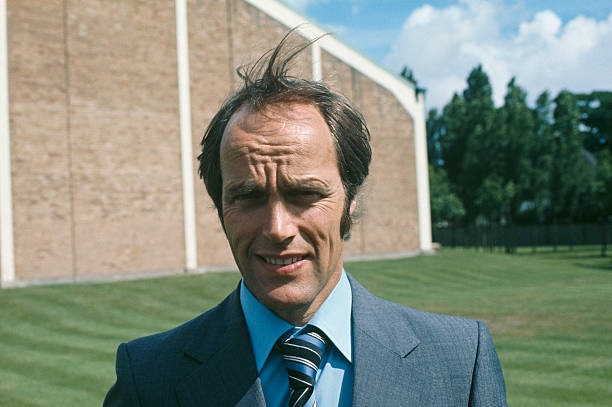 Gordon Lee's family roots were in the Midlands; a small place called Cannock in the county of Staffordshire. As a youngster, Gordon was a keen footballer and could also play cricket.
When he was given the opportunity, Gordon chose to play football playing in a wing half/inside forward role. As a young man, he joined his local team, Hednesford Town, who were known as The Pitmen.  They played in the Northern Division of the Birmingham and District League. His enthusiasm for the game earned him a nickname of Onka which means 'unstoppable.'
Gordon moved to Aston Villa in 1955, but had to wait until 1958 to make his debut, in what was a disappointing 1958/9 season, as the club were relegated. Their stay in Division II was mercifully short as they they made a swift return to the First Division the season after.  Gordon spent eleven years with the Villains, adapting to many positions and was asked to play at right-back, wing-half and inside forward. Gordon's versatility ensured his understanding of the game improved, which was useful when he went into coaching later in his career.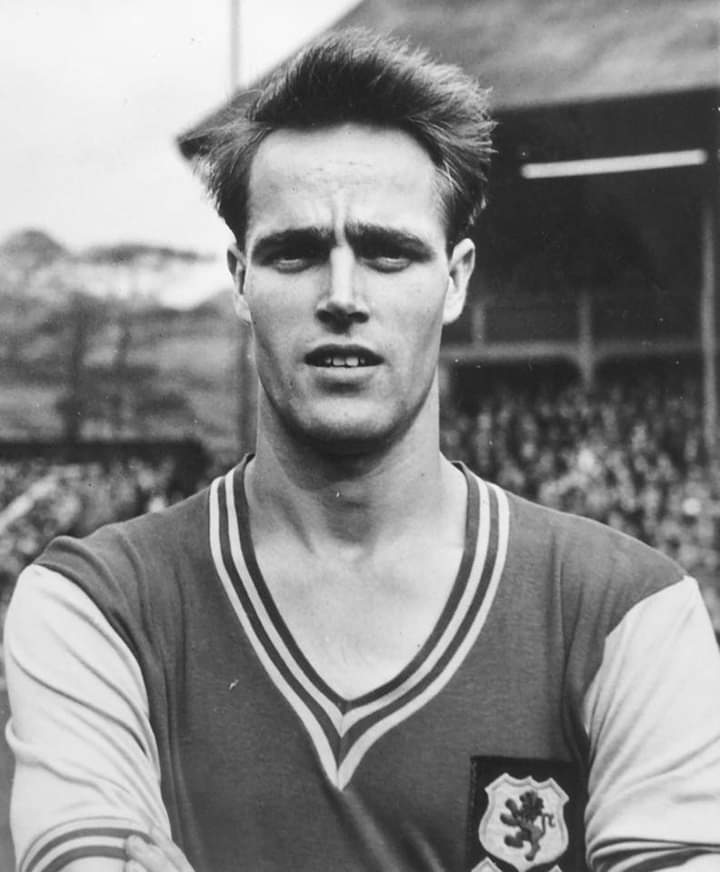 The next stop for Gordon after Villa was Third Division Shrewsbury Town, where he was engaged as player/coach with manager Arthur Rowley. Arthur was a very shrewd man and he trusted Gordon to take the training sessions, which again gave the young coach further valuable experience.
Lee felt he was progressing well with the Shropshire club when another opportunity presented itself. Not too far away in the Potteries, the great Stanley Matthews walked away from managing Fourth Division Port Vale, creating a vacancy which Lee felt was right for him. He became a tracksuit manager, turning around a bad situation as Vale had many financial problems off the pitch. Gordon effectively had to start from scratch to deal with the turnover of playing staff to improve the squad.
The 1969/70 season saw Vale go on an unbeaten 18-match run, which went a long way towards their bid for promotion. By the season's climax, he saw his hard work pay off with promotion into the third tier of English football.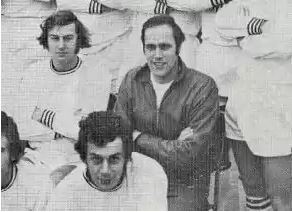 By now, Lee's work was attracting attention higher up the league, and he was appointed manager of Blackburn Rovers in January 1975 for a 17-month spell, before accepting the role to take over at Newcastle United. He completed two seasons with the Magpies where the main highlight, although tinged with disappointment, was reaching the final of the 1976 League Cup, only to lose Manchester City at Wembley.
On Merseyside, Everton had parted company with Billy Bingham in December 1976, with Steve Burtenshaw holding the reins until the managerial position could be filled.  The board members at Goodison Park unanimously decided to appoint Gordon Lee. His first task was to despatch Swindon Town in a fourth round FA Cup tie, albeit after a replay at Goodison Park. Lee's team won eight out of his thirteen games in charge in that first season.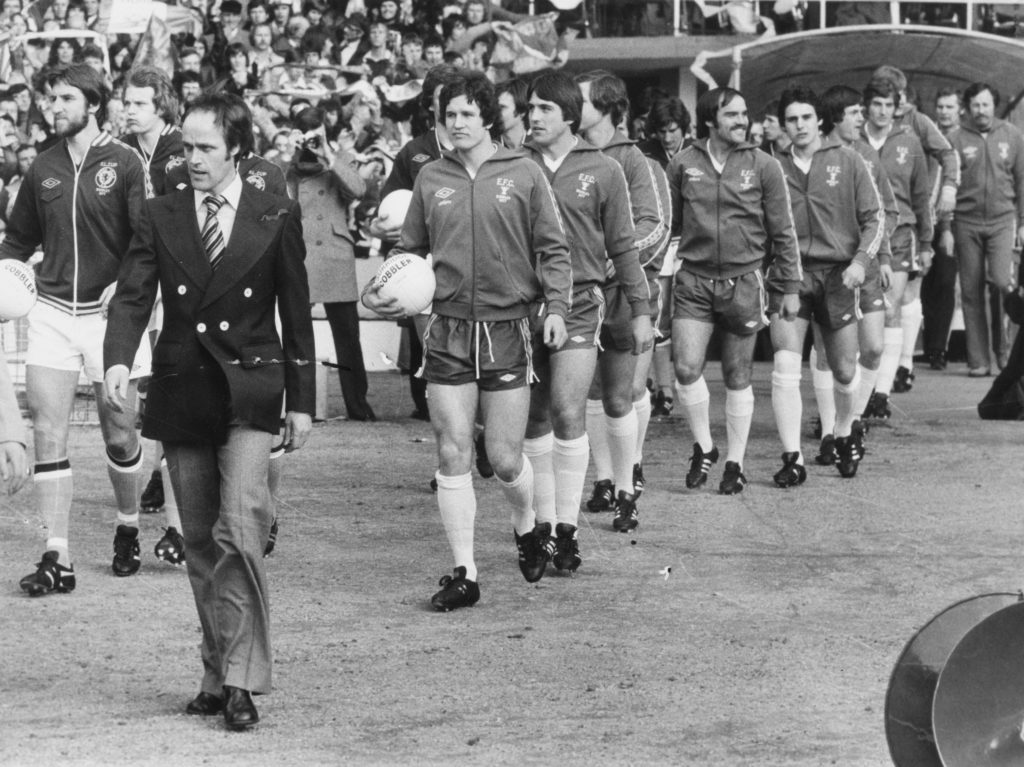 The Toffees cruelly tasted defeat in the League Cup Final against his former club, Aston Villa, after two dramatic replays but, with an FA Cup semi-final looming in April against the enemy from across Stanley Park, the appointment of Lee looked promising. Everton were on the brink of their first FA Cup Final since 1968, until a mystifying refereeing decision by Clive Thomas denied the blue half of Merseyside with a last-minute goal being inexplicably ruled out. Sadly, Lee's Everton lost the replay four days later.
I interviewed Gordon in August 2014. He told me;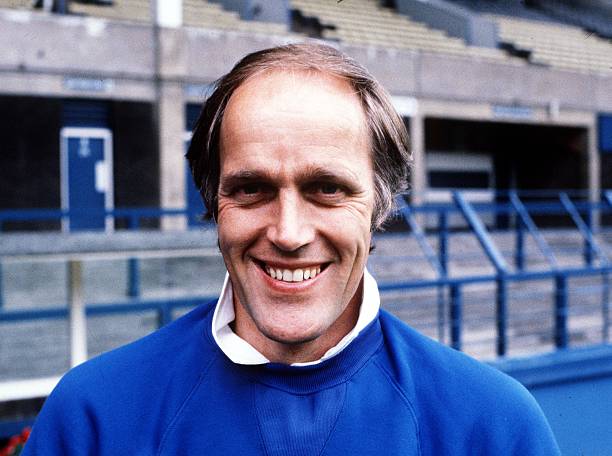 "We had this other incident when we played Liverpool at Maine Road, Manchester, in the FA Cup semi-final. I will never forget that day and the referee was Clive Thomas who, for me, was the sort of guy who thought that the spectators went to see him officiate and not to watch their teams play. And for me, we beat them (Liverpool) in that game 3-2. No matter what anyone says, we won the match but for some reason Clive Thomas decided to disallow the goal. It doesn't end there for me. I can always remember watching Bryan Hamilton's attempt going into the net and immediately I looked at the Liverpool bench to see Bob Paisley and Ronnie Moran, then I looked at the Liverpool players then I noticed the linesman running back to the half way line signalling the goal was good, and there was no reaction from anybody. Bob Paisley, God rest his soul, knew we had won that match."

Gordon also spoke of Mick Lyons, the centre-half he appointed as his club captain,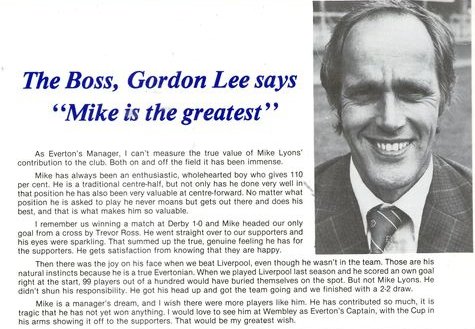 "Mike Lyons! Well, what can you say about him? He was the core and clubs need these types of players. Forgive me for saying this, but for instance, Steven Gerrard at Liverpool. His way of thinking was to eat, sleep and breathe Liverpool. That was the same with Mike Lyons, Everton were his life and he portrayed that on and off the field. He would have died for Everton and in those days, there were a lot of players at different clubs like Mike Lyons. "
Gordon was very popular with the Evertonians, but upset them by leaving out crowd favourite Duncan McKenzie whom he later sold. The fans loved McKenzie who was their shining star. Lee referred to stars "as things that come out at night and flair (sic) as something that were on the end of a pair of trousers."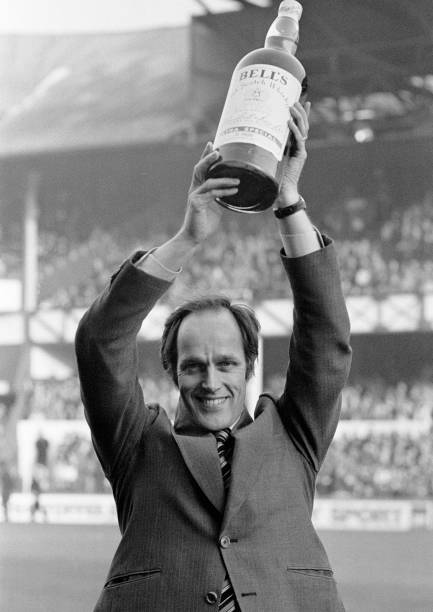 As Lee himself elaborated: In Duncan's (McKenzie) case, he was not going to show his true ability in a struggling side. His style was suited to a team that was in the top four or five and could get into the penalty area and do his unexpected things. My job was to make Everton a respectable side and therefore Duncan was not suited for that and to fight relegation. Duncan would have been a good player in a good side but we weren't good enough and that's my opinion. If I was manager of Newcastle and we were top of the league, I may have signed Duncan McKenzie.
From Lee's appointment at the end of January, there were twenty league games remaining and under his guidance Everton finished in a respectable ninth position.
The following season Lee made two signings. George Wood, a goalkeeper from Blackpool, along with Dave Thomas; the tricky winger who provided crosses from which Bob Latchford truly benefitted, scoring several of his thirty goals that season. The tally famously earned him a £10,000 prize for the most goals, while Everton claimed fourth spot in the league, bringing UFEA cup qualification. It's also worth mentioning that Lee was the first manager since the great Harry Catterick to beat Liverpool – a drought which had lasted seven years – when a spectacular Andy King strike brought victory at Goodison in October 1978.
The following year, Everton failed to "kick on" from the previous season exiting the League Cup in the fourth round, a victim of a giant-killing Third Division Grimsby Town.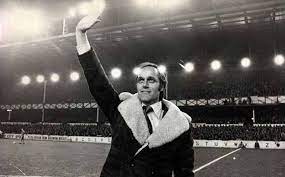 Second Division side West Ham dampened Everton's season in April 1980, knocking the Blues out of the FA Cup in heart-breaking fashion in a semi-final replay at Elland Road. Three days later, a heavy defeat at White Hart Lane saw Everton drop to nineteenth place in the table, which was starting to cause concern. Lee's men won only one and drew two of their last four games to remain in the top flight, steering clear of Bristol City who took the last relegation place with a safety margin of just four points between them.
Sadly, the 1980/81 season was the last for Lee. He took Everton on a great run in the FA Cup, reaching the quarter-finals of the competition, disposing of Arsenal (R3) who had been in the three previous cup finals, Liverpool (R4), and Southampton (R5) after a replay, before losing to Manchester City (QF) at Maine Road following a 2-2 draw on Merseyside days earlier.
They finished fifteenth at the close of the season, a point better off than the season before. The board decided it was time for a new face, thereby ending their relationship. Some of the younger players will always be grateful to Gordon, giving opportunities to Kevin Ratcliffe, Graeme Sharp, Steve McMahon. Paul Lodge, John Bailey, Joe McBride and Ross Jack.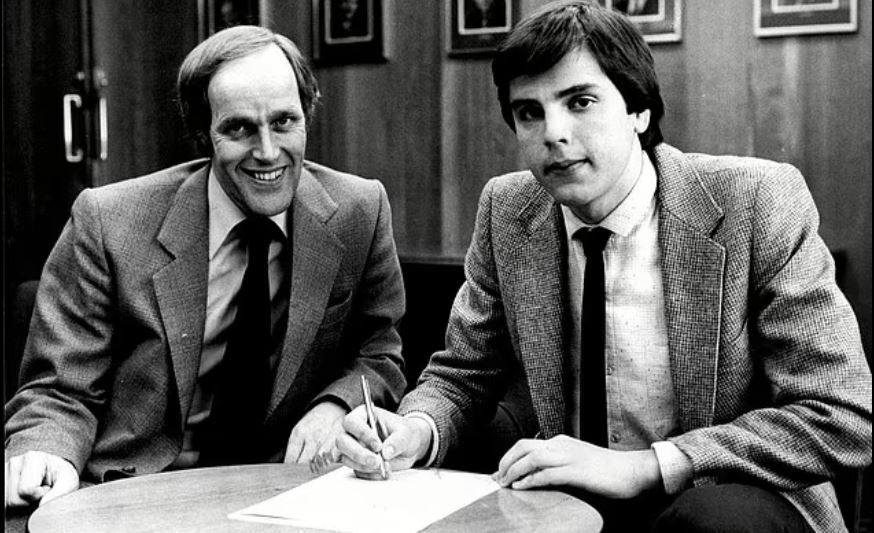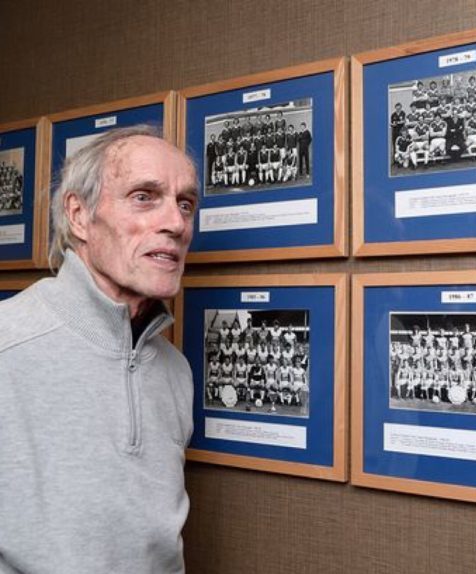 Lee never lost his appetite to manage, taking up the role at Preston North End after his three plus years on Merseyside, and he also had a spell in Iceland with KR Reykjavik. Finally, he took on a caretaker role at Leicester City.
Everton always remained Gordon's favourite club, and every year he was invited back to the Christmas party for former players/managers.
In 1978, Everton released a record on 7 inch vinyl on the Spider record label called Marching to Glory. The second verse in the song is this:
In 1977 oh! We rose up like the sea
With a new commander by the name of Gordon Lee
Now we're on the crest again right back where we should be
While we go marching to glory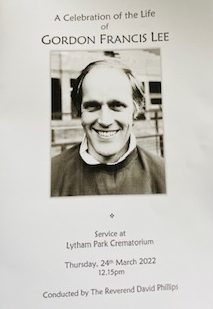 Gordon passed away on 7 March 2022, at the age of eighty-seven. His funeral was held at the Park Crematorium in Lytham St Annes. As might be expected, there was a great turnout with ex-players from Everton FC: Geoff Nulty, John Bailey, Jim McGregor (physio) Graeme Sharp and Dave Thomas.
Other clubs were well represented; Brian Horton who played under Gordon at Port Vale, Ken Beamish ex-Blackburn Rovers. Richard Dinnis, who preceded Gordon at Newcastle, and David Pleat, one of Gordon's best friends.
Just like the lyrics in the song, Gordon is, indeed, marching to glory in the blue half of heaven with all the great Evertonians who we have lost over the years.
Goodnight, and God bless Gordon.