A booklet compiled for Reverend and the Maker's lead singer Jon McClure. Full story click here.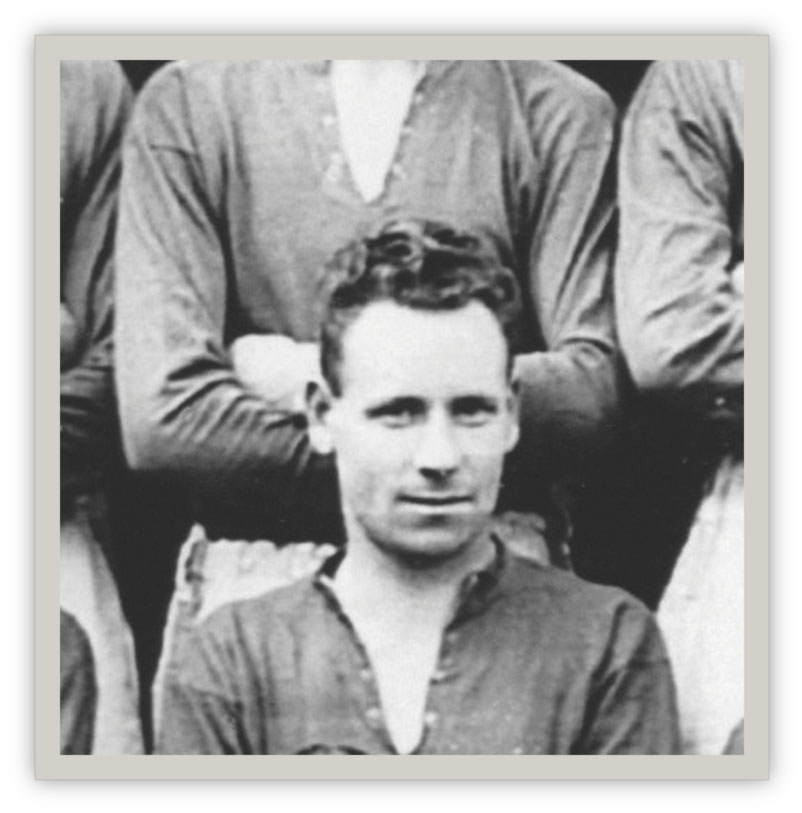 Joe McClure
Everton Career 1929-1933
Researched by Billy Smith,
Photographs supplied by Brendon Connelly & Compiled By Richard Gilliam
On Behalf of the
EFC Heritage Society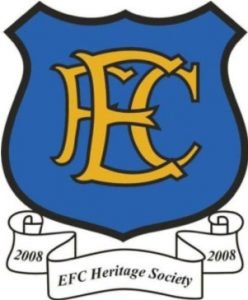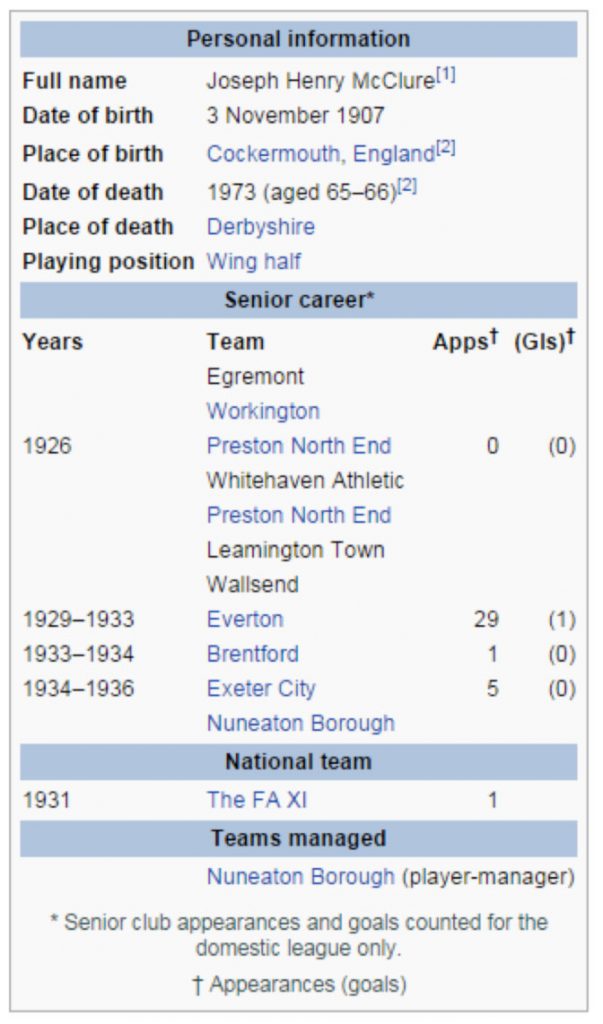 Wikipedia
EVERTON SIGN WALLSEND PLAYER
Hartlepool Mail
Monday 4 November 1929
Joseph Henry McClure, a young half-back now playing for Wallsend. in the North-Eastern League, was signed on by Everton following his club's game with Hartlepool's Reserves on Saturday. McClure, who plays on either wing, was on the books of Preston North End before joining Wallsend, and is 22 years of age, 5ft. 9m. height, and weighs11ist. 4lb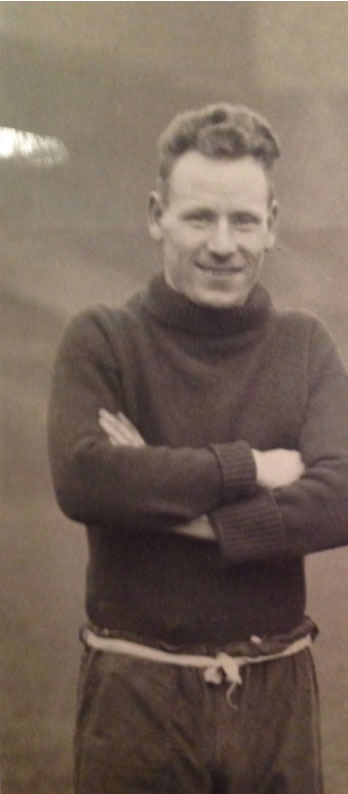 EVERTON RESERVES 7 WEST BROMWICH ALBION RESERVES 3
November 11th 1929. Liverpool Post and Mercury.
Everton played their best game of the season against the Albion at Goodison Park in the Central League game and won by 7 goals to 3. The whole team excelled in footcraft, combination, and skill Wilkinson was the spearhead of the attack and in scoring five of the seven goals revealed speed, skill, expert ball distribution, and a deadly finish. Ritchie and Easton scored Everton's other goals, and although the forward line was brilliant in all they did, Troup and Ritchie were outstanding with a wing brilliance that dazzled a good defence. The Albion's goals were of the snap order. Richardson (2), and Short ( a great schemer) being the scorers. McClure, Everton's latest addition was responsible for a really fine exhibition at right half and fitted into the workings of a perfectly balanced team admirably.
Everton; – Sagar, goal; Common and W. O'Donnell, backs, McClure, Whyte, and Virr, half-backs, Ritchie, Wilkinson, French, Weldon, and Troup, forwards.
BIRMINGHAM CITY RESERVES 3 EVERTON RESERVES 3
November 18th 1929. Liverpool Post and Mercury.
Capital marksmanship by Robinson , who completed the hat-trick, saved Birmingham from defeat against Everton. Wilkinson (2) and Troup were Everton scorers. Birmingham monopolised early play, but Everton found their feet and after the interval had matters their own way. Troup gave a remarkable display and was instrumental in both of Wilkinson goals, and Ritchie also made an impression while Grosvenor was the pick of the Birmingham line.
Everton; – Sagar, goal, Common and W. O'Donnell, backs; McClure, Whyte, Virr, half-backs; Ritchie, Dunn, Wilkinsin, Weldon, and Troup, forwards.
EVERTON RESERVES 6 HUDDERSFIELD TOWN RESERVES 1
November 25th 1929. Liverpool Post and Mercury
The opening play was of such an even character that an overwhelming Everton victory seemed improbable Ritchie started the scoring. The Town however, do not possess a convincing defence. Huddersfield midfield combination was nice and artistic to watch, but lost most of its effectiveness when allied to excessive individualism in Everton's goal area. Prior to the interval Attwood and Weldon scored and with Everton showing footcraft and ability that was superior to the Town in the second halt Attwood (2) and Easton added further goals, with Raw scoring for Huddersfield. Common, McClure, Ritchie and Troup were outstanding.
EVERTON RESERVES 4 BURY RESERVES 1
December 9th 1929. The Daily Courier.
Considering the conditions prevailing Everton played brilliant football against Bury and but for the excellent custodianship of Harrison would have won by an even bigger margin. Wilkinson, at times, showed a penchant for lying offside, but nevertheless played well. In addition of scoring three goals –the first rather lucky, as Harrison was lying injured he hit the woodwork on other occasions. Stein was also a fine marksman and Dunn who netted the Blues other point, made with Ritchie a fine wing. McClure, J. Whyte and Kelly formed a clever constructive middle line. The Bury forwards were well led by Johnson, who scored but the halves and backs were not too successful.
Everton; – Sagar, goal, Common and Wilson, backs, Kelly, McClure, and J. Whyte, half-backs, Ritchie, Dunn, Wilkinson, Weldon, and Stein, forwards.
EVERTON RESERVES 3 BLACKBURN ROVERS RESERVES 2
December 23 rd 1929. The Daily Courier
Everton gave another capital display, and when they held a three goals' lead an easy win seemed assured. The Rovers, however, rallied, and at the close there was only a goal separating the sides, which just about represented Everton's superiority. Wilkinson scored Everton's first two goals. Easton headed a third, but within a minute or so Graves opened Blackburn's account. Bourton scored the Rovers second near the end.
Everton; Sagar, goal, Common and Kennedy, backs, Kelly, McClure and Lewis, half-backs, Ritchie, Easton, Wilkinson, Weldon, and Stein, forwards.
SHEFFIELD WEDNESDAY 4 EVERTON 0
December 27th 1929. The Daily Courier.
Drastic Changes By Everton McClure Barracked On His Debut
By the Pilot
For the return match between Everton and the Wednesday drastic changes were made in the Goodison side, and several of them proved successful. Particularly do I prefer to the introduction of an unceremonious pivot from Wallasey McClure, and the return of Hart. Everton did well yesterday up to half-time, but were later outclassed by a smarter, more incisive team. This despite the fact that the Champions had a rearranged side owing to injury. Strange to say, Leach, who was injured so that he had to go to the outside left, scored two goals. Prior to the reshuffle, however, Everton had chirped a merry tune to the Wednesday, and from Rigby Weldon and Hart came the prettiest and most scientific football I have seen from any Everton side since the Grimsby match. The Champions did not reach the Everton goalmouth at all during the first five minutes, and made only half-hearted attacks up to 16 minutes, when they took the lead with a goal secured through real football. Everton had been going great guns with McClure an intrepid tackler and break-up, and a judicious feeder. Wilkinson hit the post after snapping up one of his through passes, and then when the Champions were making ground on the right. Strange undoubtedly their best player, surprised friend and foe with a low swinging pass right to the feet of Rimmer on the left. Rimmer sliced the ball a few yards in to the waiting Burgess, who, unmarked stabbed it into the roof of the net. It was just before the interval that the referee had occasion to speak to McClure, though never admonishing Allen, and this seemed to upset the debutant. At least he did not do so well after, in addition, he was subjected to barracking from the crowd just because he did not stand on ceremony. With Seed the versatile acting as pivot, the Wednesday got down to more series and better work on resuming, and after Davies had made a great one handed save from Allen after 49 minutes he merely tapped down Hooper's subsequent corner, and Leach had nothing to do but slip the ball into the net.
ALLEN'S WONDERFUL SHOT.
Everton were beaten from that point onwards and even the erstwhile clever left wing became disjoined, though Rigby still continued to play excellently. In 79 minutes when O'Donnell made a feeble attempt to pass back to Cresswell, Allen nipped through and let go a beauty, which Davies parried. Before he could recover Leach had scraped the ball inst. inside the post with Cresswell fighting valiantly to force it out. Two minutes from the end Allen scored the fourth goal with a wonderful shot from the edge of the "box" after Robson had headed out from a corner. It was a marvellous effort. In the first half Everton were good. There was some semblance of cohesion and real ground football, but the shock of the goal after having had equally as much of the opening play, seemed to upset them. It changed a promising team into a bad one. The Champions were eager to take all the license given them, and with their halves again operating grandly, they steeped boldly forward to victory. The Wednesday were quicker on the ball, and possessed the better ideals, but they must have considered themselves children of fortune to turn over with a lead.
Teams; – Sheffield Wednesday; – Brown, goal, Walker, and Blenkinson, backs, Strange, Leach, and Marsden, half-backs, Hooper, Seed, Allen, Burgess, and Rimmer, forwards.
Everton; – Davies, goal Cresswell and O'Donnell, backs, Robson McClure and Hart (captain), half-backs, Ritchie, Martin, Wilkinson, Weldon, Rigby, forwards.
BOLTON WANDERERS 5 EVERTON 0
December 30th 1929. The Daily Courier.
"WHAT IS WRONG WITH EVERTON"
QUERY ANSWERED
HALF-BACKS TOTALLY INADEQUATE –REFLECTIONS ON THE LATEST DEBACLE.
BLACKMORE'S FOUR OF BOLTON'S FIVE GOALS.
BLUES' MISTAKEN TACTIS –O'DONNELL RETIRES WITH INJURED KNEE
By The Pilot.
Everton wound up a sad and sorry Christmas with a five clear goals defeat at the hands of Bolton Wanderers at Burnden Park, on Saturday, and now occupy one of the danger positions in the League table. Out of the three holiday matches they have gained no points and only one goal to put against thirteen secured by opponents. Their position is more than serious. On Christmas Day against the Wednesday they gave a poor exhibition, but opposed by the cunning Wanderers they were demoralised from start to finish, and were never in the hurt with a chance. The ground was like a quagmire and rain pelted down all the time, but yet the Blues thought fit to try and force the ball through the mud instead of making full use of the extreme wingers, who could operate on solid ground, like Bolton did. It was a case of mistaken tactics all through, but there was more in it than that –the half-backs were totally inadequate. In that lies the secret of Bolton's success. Their middle line supported both attack and defence in the correct manner, but the Everton trio were kept running hither and thither, never giving a workable pass to the men in front, and scarcely helping the galliant defence, which alone saved the side from an even greater reverse. The Everton forwards had some excuse in that they received no support whatever, but then it was only the half-starved wingers who brought any danger to the home goal. The inside men, while working as hard as they could, were pursing a totally wrong method to ever bring success. The credit in this game, speaking only from the Everton standpoint goes to Davies, Cresswell and O'Donnell. It seems passing strange that an outplayed, outmanceovred side should possess the outstanding player on the field, but Everton had him in Cresswell, who has not played better this season. I say this while cognisant of the fact that he was one of the regular star performers at the beginning of the campaign. O'Donnell also operated grandly, but had the misfortune to injure his right knee midway in the second half, and after a spell on the wing, went off for good. He was later examined by a specialist, who states that he has stretched a ligament, which will necessitate his knee being in splints for ten days. It is yet another blow to the club, but there is hope O'Donnell will be ready for the Cup-tie. Davies was the third man to do well, and he had no chance with the shots, which beat him, for when Blackmore, who got four, is in a shooting mood, few goalkeepers have an earthly.
UNFORTUNATE GOALS.
Bolton had fortune on their side, in the first half, not so much in the matter of play, but in the manner in which the goals were obtained. There was no denying the fact that they were the better team on the day and their fast-moving forwards played havoc with the Blues' halves, so that Cresswell and O'Donnell had to take most of the responsibility from first to last. They stood up to it manfully, and I was inclined to pity them that two such unfortunate goals should been chalked against them at the change-over. The first came after ten minutes when McKay shot, following a corner. The ball was going wide, but Gibson managed to flick it into the net at the last minute. There was an element of luck about this. After 33 minutes Kean only half hit the ball up the middle, where Blackmore took command and ran through on his own. His low shot was diverted by Davies, but hardly far enough for it hit the post struck in the mud, and was thankfully tapped home by the menacing Blackmore before any defender could come up to save the situation. All through the half Everton had kept the ball too close, but Troup and Critchley did well when given the chance. Those chances were very few and far between, however. Pym's sole exacting tasks were to handle shots from Troup and Martin. It was almost akin to a procession in the second half, for Bolton liberally toyed with the Blues until they came against the backs, whose efforts undoubtedly kept the score down. Even when McClure and White changed places there was little difference. Bolton adopted the right measures, whereas Everton were always placing additional obstacles in their own path.
THREE MORE FOR BLACKMORE.
In the 63 rd and 64 th minutes Blackmore completed his hat-trick with lighting drives. In the first instance he hit Kean's pass as it dropped, and there were few people who saw the ball until it lay peacefully in the net, and the second time he snapped up a pass from Cook, wheeled round Cresswell and almost broke the net, so powerful was his shot. No once did the Blues raise a hope of retrieving their lost position, and it came as no surprise when Blackmore added a fifth by ramming home after Cresswell had headed to his feet. I felt sorry for Cresswell this time for it was his one error during the match. A great record, though. Everton made changes, which can only be written down as failures. The full backs and goalkeeper were excellent, well; neither of the three has played better this season. The tackling anticipation and kicking of the backs was perfect, and Davies did his work with a coolness and readiness that needed no improvement. Even when Cresswell was left on his own he was the dominating personality of the game, and it was small wonder that the crowd rose to him. I had expected big things with White as centre half again, but he was left floundering by the astute Bolton forwards, who realised how essential it was to make play of Cook and Butler. McClure was a robust as at Hillsborough, but that carried him nowhere, and, to put it plainly, he was outclassed. Robson was a fighter to the end, but accomplished little in defence and less in attack. Facts must be faced in the present circumstances, and I emphatically assert that the cause of Everton's lapse is weakness at half-back.
TRIAL OF DEFEAT.
Troup and Critchley did as well as anyone would have expected on the material they were given, especially in the first half, but they lacked the right support, because the inside men were always trying to traverse a hopeless trial down the mud-strewn centre. Martin seemed loath to part with the ball, and Rigby made the mistake of always trying to put Wilkinson through. Still he is, without doubt, a winger, not an inside forward, so there is excuse for him. Wilkinson relied on speed, but his ball control was not good enough, and he fell easy prey to the lanky Round. The game was quite good in the circumstances for the Wanderers played today lovely football at times. They could afford to by the way, for the opposition was poor. The defence had an easy time, for the halves bore the brunt of the work and could accomplish it easily. Kean was the pick of the line. Cook played better than I have ever seen him, and he was the one man on the field, who could luggle with the ball. Butler was a great asset to the side, but then both these men succeeded because the team wisely decided that they were the trustiest rapiers to use. I wish Everton had though the same Troup and Critchley. In Blackmore the Wanderers had the right man to finish off the work. Rarely have I seen such brilliant shooting as his while his wide passes were flung with the utmost accuracy. Gibson was the mastermind in this splendid attack, but McKay to my mind, constituted a comparatively weak link. He lacked ideas. Everton failed utterly to give anything approaching good football, and were well and truly defeated by an infinitely superior combination.
The teams ; – Bolton Wanderers; – Pym, goal, Haworth and Finney, backs, Kean, Round, and Nuttall, half-backs, Butler, McKay, Blackmore, Gibson and Cook, forwards.
Everton; – Davies, goal, Cresswell and O'Donnell, backs, Robson, White, and McClure, half-backs, Critchley, Martin, Wilkinson, Rigby and Troup (captain), forwards.
EVERTON RESERVES 2 LEEDS UNITED RESERVES 1
January 1 st 1930. The Evening Express
The debut of Ben Williams, Everton's new International full back, was the exception in the Reserves game at Goodison Park today. The Welshmen was early prominent when he twice pulled up the visiting right wing with timely clearances. Leeds took the lead in eleven minutes, first driving past Sagar from close range after Williams had been unable to get the ball away, because of the mud. Two minutes later Everton drew level when Stein crossed a perfect centre, which Dunn headed to the foot of Hewitt, who had no difficulty in scoring. Everton were awarded a penalty after 25 minutes, Menzies having fisted out a header from Ritchie. Weldon shot over from the spot, Everton took the lead following a free kick after 36 minutes. The goalkeeper only partially cleared and Stein experienced no difficulty in netting.
Everton; – Sagar, goal, Common and Williams, backs, Kelly, McClure, and Bryan, half-backs, Ritchie, Dunn, Hewitt, Weldon, and Stein, forwards.
EVERTON RESERVES 0 OLDHAM ATHLETIC RESERVES 0
February 24th 1930. Liverpool Post and Mercury
A draw was a fitting result at Goodison park, for whereas Everton were the most persistent attackers, there were spasmodic raids from the Athletic attack that seriously jeopardised the home goal –when Taylor raced clean through and Davies saved from close in, again when the same player shook the crossed bar with a first-timer, and when Smelt cleverly directed a header, the Everton goalkeeper clearing. Against this was a series of Everton raids that kept the Oldham Athletic defence almost continually on the run, while shots from Wilkinson, French and Troup were saved. The first-half offered little to aroused enthusiasm for nether attack was capable of over coming sturdy defenders, but the second half provided a complete revival of the Everton front line, and they harassed a solid defence without succeeding in getting through –although French and Wilkinson were conspicuous raiders, Cresswell Common, Davies and McClure were prominent defenders.
EVERTON RESERVES 5 SOUTHPORT 2
February 27 th 1930. Liverpool Post and Mercury
Liverpool senior cup semi-final
By "Bees."
Southport do not often make appearances at Goodison park, and their Liverpool Cup-tie yesterday, at the ground brought them face to face with some expert manipulators of the ball. One signing alone on the home team part cost more than Southport's side and their wage bill for a season. This much can be said of the game that ended 5-2 for Everton; Southport put up a brave show showed some good football ideas, much energy, a fair game, and a fighting spirit to the finish of the tie. They made a braver show than the score suggests. Indeed at half-time they were level, and they had missed chances that should have given them opportunity of creating a rare surprise. Everton always played as if they had a bit in reserve, and there came a period after half-time when they did pretty well as they liked. Yet Southport fought on the end, and unfortunately their forward faults continued to the bitter end –they were not decisive in front of goal, and I am not forgetting a shot that hit the bar when the goalkeeper could not have saved.
BAKER'S FINE DISPLAY.
They seem to grow goalkeepers in Southport, as witness the long services man Halsall, and then Jones of Everton, and nowadays a North East Coast boy named Baker, who though not tall served up a fine exhibition of goalkeepering, catches, and daring. He had an injury early half, yet he had the main honours of the day for his saves at point blank range were of sterling quality. He has a great idea of positioning himself, and his eye never leaves the ball. He had plenty of practice in the second half, because the home half-backs were so skilled in the use of the ball for the benefit of the forward line. It took Everton some time to start their weaving beyond two sturdy backs and against a side that had to field a completely reserves elements on the left flank. In the end, of course, Everton won cleverly and well, and it may be that some of Attwood's work and shooting led the home people to believe in him more than they have done in the past.
STEIN AS OUTSIDE RIGHT.
Stein, tried as a right winger instead of a left winger also had a useful day and Wilkinson got in some powerful and quick work, his inter-passing with his comrades being of good quality and sure touch. In point of touch no one equalled McPherson of Swansea, and Hart. They were masters of the craft, and the nonchalant way McPherson got through his afternoon's work would have led the small crowd to a noisy interruption but for the fact that at last they realised the value of the man's ideas and the ability with which he carried on his plans of campaign. One could see the effect of his presence upon the clever young half-back behind him. Bryan by name. McClure also did well, at half-back, and it was here that Everton were so superior. The Southport half-backs Jones excepted would kick anywhere –which leads nowhere. The scorers in order were Wilkinson, Hill (half-time), McPherson, Cowan, Attwood, Stein and Attwood. Baker's goalkeeping was the feature of a game where many offside decisions arose –some unnecessarily. Southport depended to some degree upon this method of defence. It were better to adopt the positive fashion of Cresswell and Common.
Teams ;- Everton; Davies, goal, Cresswell and Common, backs McClure, Hart and Bryan, half-backs, Stein. Wilkinson, Attwood, McPherson, and Troup, forwards.
Southport; Baker, goal, Little and Kelly, backs, Jones, Dixon, and Sinclair, half-backs, Hills, Allen, Cowan, Holmes, Garstang, forwards . Referee Mr. G. Stephenson.
DEAN TO LEADER CENTRAL LEAGUE
March 20 th 1930. The Liverpool Post and Mercury
The senior side being disengaged the eleven to represent Everton in the Central League match at Goodsion Park on Saturday against Birmingham on paper appears one of the strongest side turned out in the competition. The new goalkeeper Coggins is to make his debut for Everton while Dean is to lead the attack since his rise to fame, Dean has seldom appeared in the second team.
Team; Coggin; Cresswell, Common; McPherson, Hart, McClure; Critchley, Dunn, Dean, McCambridge, Weldon.
EVERTON RESERVES 2 BIRMINGHAM CITY RESERVES 2
March 24 th 1930. The Liverpool Post and Mercury
CENTRAL LEAGUE
It must have been disappointing for the home supporters to find Everton's strong team held until the closing minutes –a debarred enabling Everton to equalise. It was a fair result as Birmingham did not deserve to lose. Everton were persistent attackers but their finishing efforts were disappointing. Dean, without revealing the speed and ability of two seasons ago, was ever dangerous and although he was guilty of a bad miss when Weldon centred early on, he tried hard throughout, and was often foiled by the ability of Tewkesbury, the Birmingham amateur keeper. McPherson, at right half was conspicuous and McCambridge and Dunn worked industriously. Weldon was not at all comfortable on the left wing. Critchley, on the right wing was Everton's most dangerous forward. Coggins in goal showed fine judgement. The goals scored by Horseman and Lane for Birmingham and Critchley and McPherson (Penalty) for Everton .
Everton; – Coggins goal; Cresswell and Common, backs; McPherson, Hart and McClure, half-backs; Critchley, Dunn, Dean, McCambridge, and Weldon, forwards.
EVERTON RESERVES 1 BLACKPOOL RESERVES 0
April 21 st 1930. Liverpool Post and Mercury
A strong, gusty wind made football a difficult proposition, but Everton countered it with commendable merit and earned a good victory. They were persistent attackers for practically two-thirds of the game, and it was the brilliant custodianship of Randle in the Blackpool goal, aided by the sturdy defensive work of Gibson, Jennings, and Brooks, that prevented a heavier goal margin. Common struck the crossbar with a terrific free kick, and Gibson in an effort to relieve pressure back-headed against the bar –these were but two of the many incidents in the Seasiders' goalmouth where Randle cleared shots from Weldon, who played a convincing game throughout, Wilkinson, Attwood, and McClure. Blackpool, against the wind, showed practically ideas in the first half, but during the concluding half the losers were unable to master the home halves and backs. Everton's goal came after half an hour. McCambridge scoring from a Wilkinson corner. The winners played well enough to more than merit –the victory.
EVERTON RESERVES 4 PRESTON NORTH END RESERVES 0
April 22 nd 1930. Liverpool Post and Mercury
Everton conclusion their home Central League programme in a convincing victory over Preston North End. The winners thoroughly deserved the better-balanced team and harassed a strong defence. The home attacks in the art of penetration that was lacking in the North End line, Owen had a shot which Sagar tipped over the bar, there was little prospect of a Preston goal, although they made a good number of attacks that were easy repulsed by Common and Kennedy –or McClure. Everton in contrast severely tested Foster in the losers goal. French, Wilkinson, Weldon, Lewis and Kelly all making good efforts. Wilkinson and French scored for Everton in the first half, and although North End made forward changes on resuming, their came to nothing and French added further goals for Everton.
BOLTON WANDERER RESERVES 2 EVERTON 0
MAY 5 TH 1930. The Liverpool Post and Mercury
At Bolton. But for the strong defence of Sagar Kennedy, and Common the score would have been heavier. McClure was an outstanding half and Stein the most effective forward. Jones scored for the Wanderers.
Everton;- Sagar goal; Common and Kennedy backs; Robson, McClure and Bryan, half-backs; Parker, Wilkinson, French, McCambridge, and Stein, forwards.
FOOTBALL LAST KICK
May 12, 1930. The Liverpool Post and Mercury
Liverpool 1 Everton 0
Liverpool cup victory
Everton's ill-luck continues to the end.
By "Bee."
Everton went out of their 1929-30 season in characteristic fashion –their misforunates continued to the last gasp of the over-plus season. They lost the Liverpool Cup final at Anfield by a goal to none, and Critchley was off the field for most of the second half through injury. Riley was, however, their greatest barrier; he made some telling saves against Dean, Martin, and others, and held up the Liverpool defence while the home side was being severely tested. Riley's reach stood him in good stead, and after Critchley had tried his leg in the second half for a couple of minutes he retired, and thereafter, in spite of a brave show by Everton, Liverpool drove in some good shots, Sagar being a competent goalkeeper. Wright beat him at three-quarter time, however, and this was the only goal of the day. It was a capital game, and Liverpool rounded off some of their smart passing on the left wing with full drives, but Wright was not on the mark, and was chiefly notable for his scheming. This was a point upon which Martin earned praise –he was tireless in the second half when wheeling round opponents, and another feature was the way the local centre half-back James stood to attention against Dean, who was playing for the first time for some weeks, and was captain of the side. Dean's heading was better than at any previous point of this season, and one shot he made brought out the full strength of Riley's masterly. Everton went away without a goal, and this was the first time they had failed to score in the last ten games.
Both sides brought into the game a number of their minor men, and James was the one outstanding success, though Charlton did well at full back and Thompson was useful at half-back. The home right wing pair did not dovetail with good result, and could not be compared with Gunson and Wright. Smith, who received knock, misfired too frequently, while Stein had the chances to win the game early on. White showed his versatility by going to outside right in the second half. He a strong player and has a number of tricks to recommend him. It is football craft all the time with him.
The spectators to the number of about 8,000 stayed on after the game to see the representation of the cup. This act was performed in the dressing room below by Mr. J.H.Hayes M.P., and the crowds were rather petulant that they had not been permitted to see the trophy or the representation. The police had a little difficulty in dealing with them and they stayed on needlessly for some time, refusing to take the advice of Superintendent Hughes that there would not be a public presentation.
Teams; – Liverpool; – Riley, goal; Done and Charlton, backs; Morrison, James, and Thompson, half-backs; Barton, Race, Smith, Wright, and Gunson, forwards.
Everton; – Sagar, goal; Common and O'Donnell, backs; Robson, McClure, and Byran, half-backs; Critchley, White Dean (captain), Martin, and Stein, forwards. Referee Mr. J. Ainsworth.
The following is a list of the players signed for next season: – goalkeepers Coggins, Sager, full backs Cresswell, O'Donnell J, Williams, Common, Howe (Southport) Parker (Adlington, half backs, Hart, Griffiths, McPherson, McClure, Bryan, Robson, Towers, Britton (Bristol Rovers) and Thomson, forwards, Critchley, Wilkinson, Rigby, Dean, McCambridge, Johnson, Webster, T White, Chedgzoy, Stein, Martin, and Cunliffe (Darlington).
TRAMERE'S BID
September 1930
Representatives of Tranmere Rovers attended the board meeting of the Everton F.C last night. They were anxious to secure the transfer of McClure, the centre half-back, who has played in the League team. Everton, however, were not inclined to part with this player.
EVERTON RESERVES 3 MANCHESTER CITY RESERVES 1
October 13 th 1930. Liverpool Post and Mercury
At Goodison Park the fine work of Langford in goal prevented the winners adding to their score. The City scored first through Syme, but Stein equalised. White added the second, and McClure the third. Everton were the superior side throughout Webster, White and McClure being particularly prominent.
EVERTON TACKLE THE FOREST
October 16th 1930. Liverpool Post and Mercury
By John Peel
Everton renew acquaintance with Notts Forest at Nottingham. The clubs have had many hard tussles in the past, and there is no reason to anticipate that the meeting on Saturday will lack anything in point of keenest. The Forest has found life in the Second Division very strenuous, and so far this term they have only won three of their ten games. This will be Everton's second "away" game in succession, and as it usual for clubs to try to take down the leaders in any competition I have no doubt that the Forrest will put in every effort to lower the colours of Everton, who will be represented by the team which drew at Barnsley via; -Coggins; Williams, Cresswell; McPherson, Griffiths, Thomson; Critchley, Dunn, Dean, Johnson, Rigby. Everton meet Blackburn Rovers in a Central League match at Goodison Park today, when the home side will be represented by: Sagar; Lowe, Cook; Britton, Gee, McClure; Wilkinson, Martin, White, Webster, Stein.
STOKE CITY RESERVES 2 EVERTON RESERVES 0
November 10 th 1930. Liverpool Post and Mercury
Two late goals both by Williamson, the Stoke City centre half, gave them the victory at Stoke. It was not a good game, the forwards work of both sides lack of cohesion and much of the markmanship being feeble. Stoke City just about deserved to win, but they were not two goals the better side .
Everton; – Sagar goal; Common and Lowe, backs; McClure, Gee (captain), and Towers, half-backs; Not-Known, Barton, White, Webster, and Stein, forwards.
EVERTON RESERVES 4 WOLVERHAMPTON WANDERERS RESERVES 5
November 17th 1930. Liverpool Post and Mercury
Everton were compelled to make a number of changes from their usual team, and in consequence there was not the same sparkle and solidarity that characterized previous home games. Still the losers fought a great fight and seemed assured of victory till the last quarter, when the Wolves fought back desperately and succeeded in getting two goals inside four minutes. It was a good hard game, with fortunes fluctuating remarkably. Everton's attack did exceptionally well, White Martin, and Webster playing brilliantly, while Gee scored twice, and was conspicuous in a resolute defence. Hunt opened with a fine goal, McClure equalised and Liggins gave Everton the lead. Belis and Hetherinton (Wolves) scored before the interval, after which Gee scored Everton's third goal. Shortly afterwards Gee scored Everton's fourth and victory seemed theirs till near the close when Hunt came along with a fourth and fifth goal for the Wolves.
ASTON VILLA RESERVES 2 EVERTON RESERVES 2
November 24th 1930. Liverpool Post and Mercury
At Villa Park. Aston Villa were fortunate to share the points for the visitors were rather the better side and showed more thrust. After twenty minutes Martin wriggled through the home defence to score for Everton, and two minutes later White added a second. During the second portion the Villa strove hard to score and Brown netted, while Tunstall levelled the score. Morton (goal), Smart (back), and Brown and Dorell (forwards) did well for the Villa while Sagar, Gee, Martin and White were outstanding for Everton.
Everton; – Sagar, goal, O'Donnell and Lowe, backs; McPherson Gee (captain) and McClure half-backs; Critchley, Martin, White, Webster and McCambridge, forwards.
EVERTON RESERVES 0 HUDDERSFIELD TOWN RESERVES 5
December 3rd 1930. Liverpool Post and Mercury
Although heavily defeated at home Everton had indulged in equally as much of the attacking as Huddersfield –in fact, Everton were rightly the most aggressive. It was late on when Huddersfield asserted their superiority and although Sagar did well, the home defence found the forward line made up of Kelly Lewes, Magnell, Raw, and Smallies too much for them. The first mentioned was always a danger to Everton, and after Webster shot had been brilliantly saved, Magnall opened Huddersfield's score. After failing to get what appeared a penalty Everton fell away and later on goals were scored by Raw, Kelly (2), and Magnall.
Everton; – Sagar, goal; O'Donnell and Lowe, backs; McClure, Gee (captain) and Towers, half-backs; Critchley, Martin, White, Webster, and McCambridge, forwards.
BOLTON WANDERERS RESERVES 0 EVERTON RESERVES 2
December 8th 1930. Liverpool Post and Mercury
Central League (Abandon Game)
Everton Robbed by Fog
Fog undoubtedly prevented Everton taking points from Bolton, for they had taken a firm grip of the game when seventeen minutes after the interval, the match was abandoned. Webster and Wilkinson scored excellent goals for Everton. Their wingmen were the chief source of danger.
Everton; – Sagar goal; Cook and Parker backs; Britton, Gee (captain) and McClure half-backs; Wilkinson, Martin, McCambridge, Webster and White, forwards.
EVERTON RESERVES 6 PRESTON NORTH END RESERVES 1
December 15th 1930. Liverpool Post and Mercury
Everton returned to their best form, and good progressive combination, terminating with an accurate finish and supported it solid defensive work led to them completely overplaying Preston for practically the whole of the game. The winners main strength was in the half-back line. Here Britton, Gee and McClure worked constructively with the home attack, and helped the defence to frequently wreck any ideas Preston formulated for progressive advances. North End, however, offered a very disappointing exhibition. Their attack was one of individual units, lacking cohesive ideas, the middle line was not capable of holding Everton's lively attack, and only the rear defence achieve anything like a measure of success. One of Everton's outstanding players were Leyfield (an outside left from Neston Brickwork playing his first game with Everton), for throughout he played continually, and proved a sound winger, with a penchant for driving in good shots. Everton's scorers were White (2), Wilkinson (2), and Webster (2). Heaton scored for Preston.
Everton; – Sagar goal; Cook and Parker, backs; Britton Gee (captain) and McClure, half-backs; Wilkinson, Martin, White, Webster and Leyfield, forwards.
BURNLEY RESERVES 5 EVERTON RESERVES 0
December 22nd 1930. Liverpool Post and Mercury
At Burnley. But for Sagar's brilliance in goal Burnley might have won by twice that margin. Sagar's judgement was a feature of the game, which was largely controlled by Burnley, whose centre (Drinnan) registered a hat-trick. Henderson and Hall scoring the others. Burnley were sound as a team, and gave one of their best displays of the season .
Everton; – Sagar, goal; Cook and Parker backs; Chedgzoy, Gee (captain) and McClure, half-backs; Wilkinson, Martin, White, Webster, and Leyfield, forwards.
EVERTON RESERVES 4 LIVERPOOL RESERVES 1
December 27th 1930. Liverpool Post and Mercury
Everton were full value for their Christmas Day victory in the local "Derby" for although Liverpool opened well, and took the lead through am adroitly headed goal by Scott after fifteen minutes, the Everton halves gradually asserted command, and Liverpool to the end were fighting a hard battle. Still, Sagar, late on made two great clearances from Done and Raine, and Clarke's leaving the field injured after twenty minutes of the second half further handicapped the Anfielders. Everton at all times were playing convincing, intricate footwork, allied with short sharp and snappy ball distribution making plenty of work for Done, Charlton, Jones, and Thompson. Everton's equaliser came from White at the twenty-fifth minute, and a minute from the interval Webster gave Everton the lead. The winners were the more dangerous in the second half, and Wilkinson and White added further goals. Leyfield on the home left, played another good game, and Scott saved smartly from Martin and Webster, while White hit the upright. There was a large crowd, but the game did not evoke much enthusiasm .
Everton; – Sagar goal; Cook and Parker, backs; Britton, Gee (captain), and McClure, half-backs; Wilkinson, Martin, White, Webster, and Leyfield, forwards.
Liverpool; – Scott, goal; Done and Charlton, backs; Ireland, James, and Bromilow, half-backs; Burke, Clarke, A. Scott, Wright, and Raine, forwards
McCLURE'S CHANCE.
January 7th 1931. Liverpool Post and Mercury
By John Peel
Everton have made a surprise change in their team to meet Plymouth Argyle at Plymouth. McClure the North-Eastern half-back, who has played in several League games, being preferred to Britton and McPherson at right half-back. McClure is a robust type of player whose style in a cup-tie may be calculated to be effective. Griffiths, who has been on the injured list, is fit again and returns to centre-half in place of Gee. These are the only changes from the side that beat Bury 3-2 and Swansea 5-2.
The team is Coggins; Williams, Cresswell; McClure, Griffiths, Thomson, Critchley, Dunn, Dean, Johnson, Stein. That side should be good enough to win.
PLYMOUTH ARGYLE 0 EVERTON 2
January 12 th 1931. Liverpool Post and Mercury.
Everton's Treble
Dunn's Gallant Effort After Injury
Plymouth Make a Rallying Finish.
By "Bee."
Everton won at Plymouth Argyle's fine ground and thus made new history. They have beaten Argyles three times this season –twice in the league 3-2 and 9-1, and now in the cup-tie 2-0. And the hardest match of the three was the cup-tie, which was a desperate but clean battle right to the end. It was a spendid match to watch, because both sides forsook the supposed cup-tie style and depended upon their usual league fashion of play to carry them through. Although there was a margin of two goals for the visiting side, the result does not give a fair idea of the work Everton went through to catch this lost thread of cup victories. They had to work desperately hard to win the this fine sporting game, and moveover, Plymouth come into the congratulations because they fought very ably against the deficit of two goals obtained in half an hour. They had their chances, they did not take them. When they were fighting hardest near the end of each half, Coggins was producing his best form.
Argyle's Early Fault.
Argyle were at fault early on when they should have given the defence no chance of saving. This was most noticeable, when Crosier missed fair opportunities, and when Leslie, the acting captain for the absent Titmuss, failed to take a definite shot from an easy position when the score was 1-0. This was a turning point of the game. It is good to place on record the novelty that there was not a fool given all through the first half. The great failure of the match was the fact that Dunn stayed the distance. He was thrown, heavily in the first half, and late on got a second bang on the affected part and this time the full extent of the injury was realised. He was found to have a cracked collar bone and although it seemed madness for him to stay on the ground, he returned in the second half and went right through to the finish, giving a bright exhibition of usefulness, even when he knew that every kick of the ball meant a twinge of bain to him.
Dunn's First Time Methods.
Dunn was expert in his dribbling, and his provisions of the first half, but I verily believe he was more useful in the second half as a "passager" because he did everything first time, each time his ankle pass or his direct push forward meant that an unmarked player received the ball so that he could take it. Dunn also got a valuable goal. He scored with a beautiful gliding header into the right-hand side of the net from a corner taken by Critchley –a corner given by a linesman after the referee had ordered a goal kick. The second goal arose through a well judged pass by Gee, who was called in at the last minute owing to Griffiths finding his damaged ankle not respond to the trial of the morning. Griffiths had said he was fit to play, but arriving, at the ground he had found a swelling, and so wisely decided to give up. Gee came in, and continued the good work he started a few weeks ago. It was his pass right out to the wing that let in Stein. A back attempt to trip Stein, who leaped up, and escaped the foul, and close in to make an angled but studied and stunning shot that left the capable Cann helpless. The game was not won; it was only just beginning –Plymouth saw Dunn ambling about with his arm strapped up, and they believed they where they had failed in the first half they could not improve and make good. Their efforts on the left wing were very able and their half-backs all through had a good innings but Crosier was off his game, thanks to the way Cresswell and Thomson kept him closed down.
Cresswell's Polished Display.
This was one of the secrets of success, because Cresswell gave one of his easy, polished display, taking the ball off the toes of the opponents and heading and clearing with his accustomed brilliance. Williams was little less below him, but did not stand out in the same bold manner that Cresswell and Coggins stood out. I have mentioned Gee. He is very good with his head and uses his wing half-backs with passes that must be valuable. He keeps the ball on the ground. McClure had an excellent first half and then petered out a trifle, but he too, was sound in his use of the ball, which is the main art of half-back work. More than all, however, in the berth there had been need of a tackle and an attempt and McClure provided then both. In the forward line there was brilliance for half an hour by Dunn, and the line altogether worked with a fine positional power, and some good shooting, but after that Dean got a hurt and the line became ragged, which was not surprising because the link of the line had to lie back towards the half-back portion. Stein was perhaps, the most dangerous forward, albeit Critchley did well for a time, and both wingers had the speed and craft to carry them through. Plymouth made a grand rally in the last twenty minutes, and remembering they hit the woodwork twice, it will be conceded that they put up a very good fight in a match that had many congratulatory notes and very few jars –the worst being the injury to the best of the side, Dunn.
Teams; – Plymouth Argyle; – Cann, goal; Roberts and Bland, backs; Mackay, Pullen, and Hardie, half-backs; Crozier, Bowen, Bird, Leslie (acting captain), and Black, forwards.
Everton; – Coggins, goal; Williams (captain) and Cresswell, backs; McClure, Gee, and Thomson, half-backs; Critchley, Dunn, Dean, Johnson, and Stein, forwards.
Winners Return
Last night when Everton arrived home they were received by a big crowd of enthusiastic supporters and some officials who had not been able to make the journey. Three of the players Dunn, Dean and Williams –went straight to Dr. McMurray for attention.
EVERTON 2 WEST BROMWICH ALBION 1
January 19th 1931. Liverpool Post and Mercury
Dean's Goal Decides.
Everton's Hard Fight With Albion.
Formidable Attacks.
Both sides had plenty of chances before Glidden scored for the Midlanders following a free kick against Gee at 26 minutes. Throughout the Albion defenders played with admirable courage and determination, and although the Everton forwards developed a number of formidable attackers they could now find an opening. Sixteen minutes after the interval, however, Martin equalised and Dean provided the opportunity when he sent Martin through with a clever header. If the Midlanders had a fault it was that they relied rather too much upon their defence and Everton having once drawn level went for the lead with great spirit. Seven minutes from the end came just such a chance as Dean lives for. A long punt down the centre from a free kick, a quick dash by Dean, and the ball flashed into the net before Pearson had time to prepare his defence. Some of the sparkle went out of the Albion side before the end, although occasionally they threatened to be dangerous. They fought with commendable spirit, and the game was one of the best of the season.
A Masterly Leader.
Everton had a sound, and efficient defence, the cool, heat, and effective work of Cresswell being admirably balanced by the dashing, resolute methods of Williams. They made a splendid pair. Gee was useful without being outstanding in the centre, and both Thomson and McClure did much good work. Dean was a masterly leader, and he was well supposed by Johnson, but Critchley and Stein rather spoiled their good efforts by poor finishing. The Albion had a splendid pair of backs in Shaw and Trentham, and while Glidden and Wood were capital raiders, the inside forwards lacked dash and the power to finish well. Teams; –
Everton; – Coggins, goal; Williams (captain) and Cresswell, backs; McClure, Gee, and Thomson, half-backs; Critchley, Martin, Dean, Johnson, and Stein, forwards.
West Bromwich Albion; – Pearson, goal; Shaw and Trentham, backs; Magee, Richardson and Edwards (W), half-backs; Glidden, Carter, Richardson (WH), Sandford, and Wood, forwards.
PANTO DAY BADGES AS EVERTON MASCOTS
January 22 nd , 1931. Evening Express.
Dixie Dean wants to score six goals against the palace.
And believes he can do it. All the Everton players are wearing Panto Day immunity badges. Will they act the part of mascots and keep them immune from defeat when they visit Crystal Palace in the F.A.Cup on Saturday? The players believe they will. Dixie Dean is optimistic. He say's he is going to score all those six goals, which will wipe out the bitterness of the 6-0 defeat of 1922. One thing is certain. Eleven men, trained to perfection, will carry the Goodison banner on the fourth stage of the journey to Wembley.
Training completed today.
By the Pilot.
Everton completed their preparation today with some heading practice, and they will not see a football again until they step on the field at Selhurst. "All fit" was the message I received when I visited Goodison Park. Dunn was being treated by Harry Cooke, who is taking no chances about his shoulder not being perfectly. With a plentiful supply of oils the shoulder was slowly swinging Dunn's arm around, massaging the while. What they say. Here are the views of the Everton players and officials on the match; –
Ben Williams (captain); I think Everton will win. We have the ability and team spirit.
Warney Cresswell; Everything ties for a victory for Everton, and if we can steer clear of bad luck we will pass on to the fifth round.
McClure; it does not worry us, we will win.
Charlie Gee; Besides preventing Simpson getting goals I shall try for a goal myself.
Jack Thomson; it looks a good win for us.
Ted Critchley; We are told that the ground is large, and that will suit us. I think we shall prove too good for the Londoners.
Jimmy Dunn; as long as we do not worry about it, but just take things slow and surely it will be our match. I want to get a couple of early goals, as we did against Swansea, and them we shall go all the windows in at Crystal Palace.
Dixie Dean; Crystal Palace –and Pipe down Palace,
Trainer Harry Cooke; it's Everton for round five.
Tom McIntosh (Secretary), I think the utmost reline in the boys, and we will win.
Gee, who is taking tips from Dean and Griffiths in regard to heading, says that Simpson cannot score unless he gets the ball. Ben Williams and Warney Cresswell are unperturbed by the reports from Selhurst that the Palace have two fine wingmen. Warney is already thinking moves ahead. Clarke, smiles and says; "Wait and see."

EVERTON'S BID.
January 24 th 1931. Liverpool Post and Mercury.
By John Peel
Merseyside's hope is centred in Everton, and on their displays during the season they are worthy representatives of a great centre of football. The exacting School of the Second Division has had a hardening effect on the team's methods, as it were, and though the record of Crystal Palace in the Southern Section of the Third Division commands respect. I shall be greatly surprised if Everton are beaten. The team, fore and all, is well-balanced, and, with Dean returning to his best form, they seem to be in line, for the fifth round. Still Cup warfare is full of pitfalls, and Crystal Palace on their own ground at Selhurst will make a bold bid for victory. As Second Division leaders, Everton are undoubtedly a power, and with Dunn again in the side, I look to the Goodison team to win today. Crystal Palace, in addition to being without their regular goalkeeper, will lack the services of Greener, the left half-back, who has severely injured his knee.
Teams; Everton; Coggins; Williams, Cresswell; McClure, Gee, Thomson; Critchley, Dunn, Dean, Johnson, Stein. Crystal Palace; – Imrie; Crilly, Charlton; Rivers, Wilde, Wilcockson; Harry, Turner, Simpson, Butler, Clarke.
CRYSTAL PALACE 0 EVERTON 6
January 28 th 1931. Liverpool Post and Mercury.
Dean's bag of Four.
Everton Revenge after ten years.
Players who stood out in Rout of the Palace .
Everton won 6-0 at the Crystal Palace ground before 36,000 spectators. The hundreds who went from Liverpool were able to say they had taken part in the act of revenge, for a famous defeat sustained by Everton at their own ground in 1922, when Crystal Palace pranced around the Everton stars and went home with the joy of a 6-0 victory. The result nearly wrecked the Everton board of directors, and some of the players caught the blow in the signing on season. On Saturday the two clubs came together again, and by a trick of fate Everton won by the exact margin that had been their grave failing –6-0. So was retribution complete. Candidly, the victory was always seemingly possible throughout the course of play, but when the game had gone to within five minutes of the full score no one present imagined the score could reach the half-dozen. It seemed impossible as well, as improbable, but so badly had the Palace team become after their labours and extra time against reading the previous Monday, that they tired to break-up point and the effect was to provide goals in the closing minutes Johnson, our best forward, spite score register, getting his full deserves when he scored with practically the last kick of the game.
In Suspense.
Everton do not know defeat, they played with the assurance and powerness hardly warranted, for this season; Palace were a poor side in most departments, and when Everton won the toss, and took the value of a very strong wind, there should have been more than a goal lead to the visiting side. It is quite true that Everton have so many of their games, through waiting and weaving out the first half fury of their winds but in moment play have begun to take a goal crop in the first half when they had the chance. Everton did not do this on Saturday, and as a consequence they kept their supporters on tenterhooks for a long spell. In fact I would go so far as to say they were unsatisfactory as a side. The defence was excellent throughout, but while the half-back line was included to dribble unnecessarily and closely when short. But methods should have been adopted the forward line did not knit properly. They were certainly not "hitting it," and this in spite of the admirable methods adopted by Johnson and the continued effort of the working centre-forward, Dean, who never created his endeavours to head a goal. Dean needed much watching, and well though he scored in the register –he took four, and with Wilde putting through his own goal he was stopped taking five out of the total of six –I would put Johnson down as having given his best game since he left Manchester City. He had the control and methods by which the Palace armour was damaged. Their backs always did well in the awkward circumstances of having a second team goalkeeper and a reserve half-back to pull them from their previously high estate. I think the home backs permit high praise. The goalkeeper had missed fire more than once; he had been effected by the occasion, and doubtless the name of Dean was a nightmare to him. He had made some good saves, and had his bit of fortune. But he could not take it with him. Reserves team goalkeepers called up for big matches in the cup series are either dramatic successes or arrant failures? Imrie was not a failure, he just did not connect, and his comrades felt that he might fail; hence their endeavour to shield him, which cost him a goal and nearly three.
Dean's Easy Goals.
Dean's goals came with some degree of easy. His first was a present from the half-back, McClure, who became a sixth forward, and getting the defence tangled, opened a way for Dean to head in. This was the vital goal of the day, (it came when Everton had become slip shod, and had remembrances of Cup-tie crashes that have been their lot in London after they have had most of the play. Once the second half had started we could see Palace had gone dry, they had some shots at Coggins, and found him very dependable, but the game soon lost its point and purpose. Dean took his second through a solo dribble of very few yards against two defenders and a bewildered goalkeeper, and the third followed a case of Wilde putting through his own goal in trying to stop the ball going to Dean. The Everton centre's this was a prime sample of his heading; his fourth was close in, and Johnson made the score-sheet bear a memorable margin –6-0. However, it must not go unchallenged. One wondered whether Dunn's reappearance had been hurried a week too soon. He seemed shy of the tackle, and much of his passing went astray. He had his shots at goal, and two were near the mark; the remainder were not successful. His partner too, had variable moments, and the poor moment rather frequently. Best of all was Johnson, with Dean's goal-getting ramp a personal triumphant against backs, who knew not how to stem the torrent of his goals.
Success of Young players.
The greatest pleasure of the tie was the way the young half-backs played. Gee at centre half, took quits a dominating influence over the crack Third Division goal-scorer, Simpson, a more than useful player who had no one to aid him in his side. One was clever, fast and his methods of passing was full of value. Not only did McClure make the first goal but formed a good link with the forwards, and possibly both these men did too much dribbling when they found they could weave pattering and show "forward" notions. It was a dangerous game, and the young men must remember that such artistry is not called for in the knock-out competition. At back, Cresswell and Williams did all that was necessary. Cresswell was a joy; Williams did specially well when one remembers he wanted to cry-off through an attack of the flu, on the morning of the match. He had so, go straight to bed when the game was over, and it is plain he will not be able to play in the League game at Port Vale today.
Everton's Extra Player.-Coggins Sentry
Coggins did four very special things, and will always remember the game for the outburst on the part of a spectator who leaped the rails and almost unseen by anyone, police in particular, took off his coat and hat and them threw the latter in the back of the goal as per goalkeeping notice and stayed sentry by Coggins for fully two minutes. The referee was called upon to decide what to do, and the man was removed. It was a funny situation in a game that had many dull moments owing to the character of play. Everton swept through the Palace with great easy later on, and that was how a escape that did not produce score than one goal. By fifty-four minute finally become a rout. I was a clean game; but Palace lost time of their best forward when Turner left the field five minutes before the end. He had been damaged some time, and as a consequence the home team had played their lively winger Harry as inside forward instead of outside right. Palace eventually outplayed had to bow to superior football, and much better finishing.
Teams; Everton ; – Coggins, goal; Williams (captain) and Cresswell, backs; McClure, Gee, and Thomson, half-backs; Critchley, Dunn, Dean Johnson and Stein, forwards.
Crytsal Palace; – Imrie, goal; Crilly and Charlton (captain), backs; Rivers, Wilde, and Wilcockson, half-backs; Harry, Turner, Simpson, Butler, and Clarke, forwards.
PORT VALE 1 EVERTON 3
January 27 th 1931. Liverpool Post and Mercury
More points for Everton.
Port Vale players breaks a leg
Lively Incident at Burslem
By "Bee."
Everton won again yesterday, and by beating Port Vale they made their position at the head of the League table still more "settled" towards the championship. It was a very hard game at Port Vale. Burslem turned out about 10,000 strong, and while the locals had a reserve left wing at their command, the leaders had their usual side, their captain, Williams, determining that he would play in spite of his undoubtedly poor state of health. Everton won 3-1, but the score does not tell how difficult was their task. Indeed the game was not won until very late in the ninety minutes of strenuous hard fought effort. It was not a dirty game, but it was essentially a very keen and hard game, and it must be conceded that the home side had all the misfortunes that were passing.
Spencers Misfortune.
They lost Spencer, their outside left, shortly before half-time with a broken leg –near the ankle. This was a severe blow, because in 1931 it is well nigh impossible for any side to win or even draw with depleted forces. Port Vale rallied under their difficulty, and they made stern endeavours to get on terms. The score at the interval was 1-1. It was well in the game when the leading goal was scored, and as Critchley scored with a smashing drive right on the close of play the score suggests something that was not justified by the way play went. Port Vale had beaten Everton at Goodison Park –their only home defeat -early in the season after leading by two goals, so Everton during the weekend, worked off two revengeful acts.
Unusual Incident.
Talking of revenge reminds me that this game was somewhat noteworthy in view of the incident that occurred during the early portion of the second half. McClure had made a strong kick towards keeping the ball out of touch. A Port Vale player fell at the same time and the ball struck him on the head. Possibly the local trainer, Holford, had his temperament troubled by the break which led to Spencer being taken to the local infirmary. At any rate, Holford no sooner reached the scene of the distress of this second occurrence than he did something to players not concerned in any injury to lead a linesman to take notice and report the occurrence to the referee, Mr. Smith of Ashton-under-Lyne. This was a strange scene –the second uncommon and almost unprecedented some Everton defence had suffered in the week-end, and while the one invasion was a comic one, this was more serious.
From this point there was a lot of spleen in the nature of the game. There were bumps of venom developing in the players minds, and the game as a consequence merely became hard and unruly rather then desperate. Port Vale merit sympathy and much appreciation for the way they fought against odds and a medicum of misfortune, but the standard of play taken during the whole afternoon showed Everton just on top of their rivals, whose backs played well and had a good goalkeeper at their backs. Everton all round played good, hard football, and as usual, were just about to show their second half revival, when the McClure incident occurred. The young half-back, who had done so well, was plainly upset by the course of events, and consequently he petend out a little, while Thomson ran into a strong and quick and virile right wing.
Gee's Surpreme Skill.
Gee, however, kept a tight hold upon the mercurial Jennings, and his display was quite the best he has given. He has a most startling confidence –and he has a belief in a ground pass that is not at all common. He passes to his wing half-back or to his full back, and when he gets into a defensive vein he does not merely kick away anywhere –he has control of the ball that allows him to move it hither and thither with Supremes joy and cleverest –if it is not overdone, as a work of defence rather than a habit of self-complacence. So far so good –very good, indeed –that is the verdict in the case of his young, strong fast half-back, whose use of the ball in one of his greatest features. None did better in these bot raids than Cresswell, who has never had to steady and successful a season. Coggins was beaten once –he is playing his part manfully, and the ball that beat him sent in by Roberts was fast and touched the goalpost before it entered the net. It was a well-gotten goal by a lively forward line that swept the ball from wing to wing. After that the Port Vale forwards were unsteady in front of goal –none more so than Jennings, while Marshall fell into the same disfavour working the ball well close in, yet shooting moderately. There was much moderate shooting in the game. Everton were the chief sinners –rarely does Dean miss three gilt-edged chances of scoring such as he lt. slide by in this game. Once he had but to stretch out his leg to make the game safe. He also ballooned a ball badly, as did Stein, but Stein in this a quiet day for him had a shaking up through a throw towards the railings, which are far too near the touchline at this ground. Johnson was again our best and most consistent forward, and Dunn, having got over his fear about his shoulder, had a moderate first half, but kept Critchley moving very sweetly in the second half, and the sequel to this was a great goal scored by the extreme winger who like Stein, hits a ball very hard. Critchley's goal on time was the work of an artist and a finisher. Dunn helped him, and the scorer banged the ball into the net with such force that few of the spectators knew the ball was at the back of the net.
Early Defeat Reversed.
Dean worried a good deal; he had to take strong defenders and he appeared to me a trifle rattled, and this is a means by which his surely in front of goal is lost. However, he scored the second point to take the lead eight minutes from the final whistle. Critchley having scored the opening point in simple and easy fashion in eight minutes through Johnson's kind invitation. By winning at Burslem, Everton repaid their early defeat from this side. It took them a long time to shake off this undoubtedly strong eleven, whose Round at centre-half has the height and the stretch to combat the best of forwards, and whose backs, Oakes in particular, are more than average Second Division backs. Oakes appeared tired through cup-tie effort at Birmingham. There is no doubt about his ability. Griffiths was the home side's best forward, with Roberts a good helpmate. It was Roberts was equalised the score in thirteen minutes. Everton will not have a more difficult match this season –I place it in front of the terrors that came through the home and away games with West Bromwich Albion.
Teams; – Everton; – Coggins, goal; Williams (captain) and Cresswell, backs; McClure, Gee, and Thomson, half-backs; Critchley, Dunn, Dean, Johnson and Stein, forwards.
Port Vale; – Davies, goal; Shenton and Oakes, backs; Cope, Round and Jones half-backs; Griffiths, Roberts, Jennings, Marshall and Spencer, forwards.

EVERTON 4 BRADFORD CITY 2
February 2nd 1931. Liverpool Post and Mercury
the Grip Tightens
Everton Prevail in Strong Finish
Bradford City Mastered after Rally
Everton strengthened that grip on the League leadership when they beat Bradford City 4-2 under conditions that could hardly have been worse. The ground had been rendered particularly soft on top, and was quickly churned up into a sea of mud and water. That play was so good was a tribute to the stamina and skill of the players, and Everton came though the feat with credit. Their period in the second division has involved a variety of experiences, and under the exceptionally difficult conditions of Saturday they beat a typical Second Division side. It was a grim vigorous non-stop type of game yet there were times when play reached a fairly good standard.
Direct Methods.
Bradford are a side that trouble little about fitness. They employ direct methods without frills. Occasionally vigour overreaches disorganisation, and more than once the referee cautioned players, on the Yorkshire side. Everton had much the better of the first half, and their two goals lead at the interval was justified. Then followed a Yorkshire revive, and goals by Hallows at fifty minutes and Peel at sixty minutes equalised those scored in the first half, by Dean and McClure. Hereabouts Bradford produced their best work and play was fairly even. Both sides strove gamely for the lead, and for a time the issue hung in the balance with many narrow escapes. At seventy-one minutes, however, Dunn but Everton ahead again, and a fourth goal by Gee two minutes from the end gave Everton a win they well deserved. They never made the mistake of holding the ball too long, and much of their passing was very accurate, considering the state of the ground. Bradford too, made few mistakes, although Everton superior skill turned the scale.
Cook's Display.
There was no better back on the field than Cresswell. He was cool, and confident under very trying conditions, while Cook who made his first appearance in the senior side did well, especially in the first half. The Everton half-backs were a sound and solid line. McClure was a great worker, always where the fight was hardest, he was effective in both defence and attack, while Gee and Thomson were little inferior. Dean had a good first half when he made some capital openings, although he was not so prominent afterwards. Johnson was the pick of the line. His passes were well timed, and he frequently drew the Bradford defence very skillfully. Dunn left the field injured a few minutes before the end. He played a useful part in Everton's attack with, however, being as elusive as he can be. Bradford were well served by Peachy, Keetley, Peel, and Scriven .
Teams;- Everton; – Coggins, goal; Cook and Cresswell, backs; McClure, Gee, and Thomson, half-backs; Critchley, Dunn, Dean (captain), Johnson, and Stein, forwards.
Bradford City; – Gill, goal; Patridge and Bicknell, backs; Moore, Preachy and Bauld, half-backs; Cochrane, Keetley, Hallows, Peel and Scriven forwards.
CHARLTON ATHELTIC 0 EVERTON 7
February 9 th 1931. Liverpool Post and Mercury.
Goals from every Forward.
How Everton swamped Charlton.
By "Bee."
Charlton expected 40,000 spectators to their ground on Saturday for the visit of Everton. Perhaps it was well that there was only 17,000, because the game turned into an avalanche of attacks and many goals against the home side, and the effect upon the enthusiasm of the locals would not be very helpful. Yet in this, the greatest victory Everton have obtained for many seasons, the Charlton men deserve credit for refusing to exploit the off-side game. There was no debate about any point scored in the furious portion of the play when Everton, having tasted a gaol in twenty minutes, made it six before half-time. Such rapid scoring was due to two causes –the amazing strength of shot and the fine fashion of weaving they way through the Charlton side. The result was 7-0. It could have been twice the number. Everton eased up and remembered they had a cup-tie next Saturday at Goodison Park –the first for five years. They were kind in their mind. The game really needs little discussion. It was thoroughly one-sided; it was won after twenty minutes of "fencing," and then Everton had their inspired period when they scored almost at will. They have lately developed a scoring habit, but this was a glut the like of which they had not shown us this season. At Swansea their form had been delightful and the margin good; against Charlton they were better still, and when one compares the Crystal Palace cup-tie score with their latest score, one has to remember that Crystal Palace are Third Division and they had ten man for a time, and the side also had a try-on half-back.
Surprised Outburst.
This was a win about which there could be nothing but glittering praises for the winners. It was an astonishing outburst of goal-getting, the most colourful feature of the margin being the fact that all but one of the goals came from extraordinarily fast shooting. Twice the ball was hit was a ferocity that lad it to bound out of goal into play again. It was the sort of forward play Everton people have yearned for, for many a season; the sort that was lacking in recent First Division appearances. Having beaten Charlton 7-1 at Goodison, Everton's margin is 14-1. The Charlton side had their chances in the second half when Everton plainly rested on their oars, but Coggins was them in brilliant form, and three of his saves were of rare merit. The basis of Everton's win, however, was the brilliance of the forward line. They saved their half-backs and backs a lot of work by definite combined football that brooked no denial. The craft of Dunn and Johnson was allied to the stern, sure heading and shooting and passing of Dean. Johnson was varied in his feeling qualities –he would gave Critchley a number of wide swinging passes; he and the able Thomson linked up with Stein in a manner they recalled the famous Sunderland left triangle.
Varied Style.
Stein, varied his style with shots crossing the goal mouth; indeed it was most fortunate for the home side that he had not taken three when the final whistle went. The first half was naturally the big portion of play after that the game was bound to drag a bit. On the right forward flank Critchley scored, but he had a bad habit of over-indulgence in the dallying business, and by this means he not only courted injury, but also allowed the defence to get settled for any centre he could deliver. However, it would be churlish to be hyper-critical with such a margin put up away from home, and it must be said that here was a team that won by scientific measures, and by expert football, the ball being kept where it was supposed to be kept –on the turf. It was holding turf, but compared with Goodison Park; it was good turf, and it had its greasy portions. The display of the whole Everton side drew from the London spectators high encomiums –they were lavish in their praise, but never exaggerated the value of the visiting side. They could not say too much in favour of the winners.
The Goals.
The goal-getting was a small portion of the excellence of the side. Gee came near scoring with the ball that it hit the crossbar, and there were other woodwork cases that kept the score down in rational proportions. McClure was hard and sure and near the finish a trifle too near the dividing line between a fair and a foul charge, and Thomson on the left had no equal –a delicious game. There is nothing to be said of Cresswell and Williams-they were just their normal selves. The goal register reads. Stein scored 20 minutes, Dean 22, Dunn 28, Critchley 30, Johnson 37, Dean 44, Dean 87.
Teams; – Charlton; – Robertson, goal; Langford and Searle, backs; Pitcairn, Pritchard, and Morgan half-backs; Wyper, Astley, Whitlow, McKay, and Hutton, forwards.
Everton; – Coggins, goal; Williams (captain) and Cresswell, backs; McClure, Gee and Thomson, half-backs; Critchley, Dunn, Dean, Johnson, and Stein, forwards.
EVERTON 5 GRIMSBY TOWN 3
February 16 th 1929. Liverpool Post and Mercury.
Everton Rally to Win
Tough Tussle with Grimsby Town
Home Forwards the Deciding Force
By "Bee."
Everton have been away from Goodison Park for five years of Cup struggle, and, returning on Saturday, they were heralded by a crowd of 65,534. Representing £4,801, and producing 73 cases of attention by the St. John Ambulance Brigade two of the number being sent to hospital through the squeezing process at the bottle-neck between the two stands at Goodison-road. Everton did not play as a team as well as they had done at Crystal Palace. Charlton, or Swansea. There was a distinct drop in the work of Gee and McClure, while Cresswell made an error that left him sad at heart as the team left the field at half-time. Gee produced his best, and the form that made him famous, in the last ten minutes. McClure had a collision, and was not the dependable sure tackler that he has been in the last four weeks, yet Everton beat Grimsby 5-3, thereby adding to their list of revengeful acts this season with teams that have made them smart under the previous meetings.
Dangerous Raids.
The Everton forward line won this game. Grimsby were always apparently extremely dangerous when they broke away, yet this was contradicted by the remembrance that three Everton players were below standard, and Coggins had little to do. It was possibly fear of Grimsby forwards, not belief in them, and the outstanding line of this memorable Cup-tie was centred in the Everton forward line working in beautiful concerted action. The fluctuation certainly added zest to the game, and the big crowd that overlooked beyond the barriers had full value for its money. Grimsby scored first –that was the first surprise, and all against the trend of the play when Coleman placed the ball into the corner of the net at 15 minutes. Everton were not perturbed, and Stein quickly nullified this point with a goal at 17 minutes, the result of a terrific drive, while 3 minutes later the same player put them ahead following a half save by Read when he stopped, but failed to clear a shot by Johnson.
Dean Heads Through.
Everton justified their lead, and although Grimsby struggled hard it was due mainly to the good work of their defence that they kept their goal form further disaster till Dean headed through from a centre by Stein at 38 minutes. A lead of 3-1 seemed good enough to wit, and it was not more than Everton deserved. Then came a goal to Grimsby that few were prepared for. Bestall scoring at 44 minutes later by a goal by Marshall that made the game all square 3-3 –at the interval. Thus the contest fluctuated remarkably in a very short period, and what had looked like an easy win for Everton meant more hard labour with the result again in the balance. Everton, however, tackled the problem with grim earnestness, and although it was not until the 77 th minute that Johnson gave them the lead again it seemed only a question of how long the Grimsby defence could withstand the persistent hammering of the Everton forwards.
Johnson Settles the Issue.
Ten minutes from the end, Dean was brought down near goal, and from the penalty kick , which followed Johnson, scored with ease. That was the end of Grimsby's hopes. Throughout they played with great spirit and a fair amount of skill. They had the tonic effect of the first goals and two goals near the interval that were hardly justified on the play. Yet Everton triumphed by superior craft and a confidence that refused to be subdued even when goals did not materialise as expected. It was good thrilling football and at times Everton touched their best form. Of the forwards Johnson was outstanding. Many of Everton's best movements were engineered by Johnson, and he frequently shot well. Dunn did not quite reach the form that has made him as prominent in recent games, but he did much neat and effective work. Obviously Dean was marked for special attention, although that did not prevent him being a trustful and clever leader, while Stein and Critchley were smart and dangerous raiders. Thomson was the most satisfactory performer in the middle line and Williams was better than Cresswell although both did a fair amount of good work. Cresswell, however, seemed to be at fault when Marshall equalised a minute from the interval. The work of Coggins was simple when compared with that of Read, who was one of Grimsby's success. Many daring and clever saves were credited to Read, while Johnson was a sound back. Others who did well were Hall, Bestall, and Prior.
Teams; – Everton; – Coggins, goal; Williams (captain) and Cresswell, backs; McClure Gee, and Thomson, half-backs; Critchley, Dunn, Dean, Johnson, and Stein forwards.
Grimsby Town; – Read, goal; Wilson and Jacobson, backs; Hall, Priestly (captain), Buck, half-backs; Prior, Bestall, Coleman, Copper, and Marshall, forwards.

EVERTON 5 BARNSLEY 2
February 19 th 1931. Liverpool Post and Mercury
Everton's Non Stop run
Leaders Reach 99 League Goals.
Dean's Supreme Moments in Barnsley Match
Tommy Johnson Penalty Sent Wide, and Bar and Post also hit.
By "Bee."
There is no stopping those Everton forwards. They appear to be able to score at will. Nothing daunts them; nothing worries then; they march on towards the net of the opposition and score readily; so readily that they are really in danger of taking things too easily. Against Barnsley, the team that beat Sheffield Wednesday out of the English Cup, they went an even way for a long time. They thought nought of a seemingly good goal by Dean being put down as offside. This was a more detail. They would go on to collect some more. They got five, they missed a penalty kick thanks to Johnson slicing his drive, (Dean won penalty after Caddick grassed him) and they hit the upright and crossbar . But they could not get the one goal to make this game into a notable one by reason of the hundredth League goal of the season being recorded.
Elusive Century Mark
The crowd of 20,000 year end for the goal called for the goal, and the Everton players caught the spirit of desire. They fought hard in the last few moments of play to try to gain their three-figure mark, but it did not come chiefly through a personal desire of two extremes wing men to get a goal when a pass inward would have been fatal to the Barnsley goalkeeper, Crompton who had his strokes of fortune and had played really well against an avalanche of attacks. So the result stood 5-2 and Everton have to wait a few days longer before they attain their desire and then go on to break the record of 120 goals. It was surprising there should be any difficult about getting six in this mid-week game. They were there for the asking, the defence of Barnsley being overrun. Let us see how the game progressed; dean got two, gave two –to Dunn, came near taking a bunch of goals for his own clever self, and Critchley added another goal. The response was provided by Proundfoot, a clever young forward, who scored both goals credited to the plucky Barnsley side.
Sound half-backs.
Some good fortune to the Everton defenc, which packed its goal early on, stopped Barnsley getting more goals. But the result was sufficiently unbalanced as it was. The score and the margin give no indication of the Everton forwards and half-backs. In defence, Everton were not so good –the goalkeeper had little to do and might have saved the first surprise goal, and Cresswell was not so good as usual, yet the half-backs McClure and Gee were incontestably their true selves yesterday, whereas in the cup-tie versus Grimsby they had been below par. McClure is suffering a calf muscle injury; but his speed is not impaired, and one of his solo runs right into the goalmouth might have brought a penalty kick for a sweeping tackle –of which he knows a good deal, because he is relentless in his tacklers. However, the margin was sufficient to carry Everton nine points in front of their nearest rival and they are sailing to promotion. Barnsley played Caddick usually a wing half-back, at centre half-back –thus he met a former club mate in Dean. Caddick strove hard to bring the defence into a proper positioning and playing the ball, but they were all powerless to stop the conquering Dean, who gave one of his brightest, fastest displays, and also one of his most unselfish games. His heading was as is usual with him, deadly and accurate, causing the ball to pass to a point at which his fellow forwards were about to advance.
Skill of Dunn
Dunn did much skilled work too, and the left wing was a trifle below its big style, chiefly through Stein having a day when his centre pulled outside. By the same token Critchley wasted many good chances by weak centring. However, with the improved form of Gee and McClure, added to the steadiness and sure touch of Thomson, the team gave little throught to trifle until the crowd urged them to take the hundred. Barnsley's best were Keen trying defenders, a lively goalkeeper Caddick at centre-half back, and a bright right wing in Proudfoot and Ashton, but the whole side was over powered by the brilliance of Dean and the general facility with which the forward line swept through the visitors by means of first class football skill. The Everton forward line can win these matches by its own unequalled brilliance; it is up to the defence to consolidate its position a little better than during the last two games.
Teams; – Everton; – Coggins, goal; Williams (captain) and Cresswell, backs; McClure, Gee, and Thomson, half-backs; Critchley, Dunn, Dean, Johnson, and Stein, forwards.
Barnsley; – Crompton, goal; Dixon and Richards, backs; Smith, Caddick, and James, half-backs; Wallbanks, Ashton, Proudfoot, J. Wallbanks, Harvey and Gibbs, forwards. Referee Mr. W. Bunnell, of Preston.

EVERTON 2 NOTTS FOREST 0
February 23 rd 1931. Liverpool Post and Mercury
Notts Forest make a Fight
Everton Top Century Mark
Tommy Johnson scored Everton's 100 League Goal
By "Bees."
Everton's spectators have become greedy. They look upon the margin of two as trifling, but if they would cast their minds back to the filthy conditions of the ground on Wednesday and Saturday, they would realise that the Goodison mud is taking its toll of the stamina of the players. On Saturday about 30,000 people gave no thought to the remembrance of Wednesday's hard work, and they went there believing that Nottingham Forest would be mowed down. This was all against what anyone could expect if they had been witness at the game at Nottingham, where Everton drew, for Notts Forest had thrown away four bright chances of scoring in the first half. The difficulty of play at Goodison Park is abnormal even for the players who appear there every fortnight. The ball and the ground are so heavy that it is very unfair to be hypercritical. The referee on Saturday received the ball on the back of the neck when Dexter, the goalkeeper kicked the ball towards the centre of the field after Dunn had scored. The weight of the
ball led to the referee collapsing semi-conscious.
Lofting the Ball to Dean.
So long was the first goal in arriving that when it did come to signal Everton's 100 th goal of the season the crowd had become lethargy. They had lost their enthusiasm. They did not know any more than did Dean that he wanted but one goal to celebrate his 200 th League goal in five and a half seasons off senior football. Far, too often was the ball put upwards lofted towards Dean for a leaping Forest defenders to head away. McClure, Gee, and Thomson played extremely well, and the defence showed improvement upon the last two occasions they have appeared at home. It simply amounted to this –that the Everton forwards could not quite connect with the goal register. Yet they scored twice and hit the woodwork twice so that the margin is hardly just. This does not for a moment deny the Nottingham players praise for their unavailing plucky display; one which led the crowd to show their appreciation of their work when they left the field –a fine tribute to a gallant team and –testimony to the Everton spectators sportsmanship. They reached the They reached the century, however, when Johnson scored the first goal at 53 minutes, and Dunn's goal at 66 minutes carried the League goal total for the season to 101. While the game was never a bad one, it was not one of the best probably because Everton did not touch what has come to be regarded as their usual standard, and that Forest played with great plucky right through, even when they lost Pugh early in the second half.
Accurate Play Impossible.
Then again the ground was not a great deal short of being unfit so that accurate play was almost impossible. The players had to chance a lot even when taking ordinary passes because the ball often unexpectedly stopped dead. Although Nott's fought earnestly and Everton's goal was a long time coming one never got the impression that Everton would lose the game. At times Nott's threatened a lot, and they had a particularly good period midway in the first half without having a great deal to show for they energy. Everton could not claim much advantage in this respect although they found a fair amount of work for Dexter in the Nott's goal. They should, however, considering their chances have taken the lead much earlier. Time and again they worked out good openings only to fail at goal. Sometimes it was poor shooting, and as others good work on the part of the Nott's defence. If there were many exasperating mistakes due chiefly to the sticky mud, there were a fair number of clever touches. Without doubt Everton were the better side.
A fine Half-Back.
They attacked for the major portion of the game, and more deadness near goal would have brought the usual crop of goals. Six minute after the start Dean sent a great shot against the upright, and in the second half Johnson centre, Dunn struck the crossbar. Everton where sound and a solid defence while the best man on the Nott's side if not in the game was Graham in the pivot position. He got more of the ball than any other player and knew well how to use it. A great worker he covered a wide area in the middle and played so well right through. Everton, too, had a sound defence and if both Williams and Creswell took more risks than usual they were no doubt conscious of their ability to recovery as actually they did. A fair amount of good work came from the middle line where Thomson was the notable performer. It was not one of Dean's best days. Few opportunities came for a clean break through, but he gave fine chances to both Dunn and Johnson and they responded effectively. Critchley and Stein have often been better, and for a time in the second half, the latter was rather neglected.
Teams; Everton; – Coggins, goal. William (captain) and Cresswell, backs; McClure, Gee and Thomson, half-backs; Critchley Dunn, Dean, Johnson, and Stein, forwards.
Nott's Forest; – Dexter goal; Smith and Berington, backs; McKinlay, Graham and Pugh, half-backs; Burton, Forrest, Dent, Dickinson and Simpson, forwards .

Everton's Men of the Moment
Billy Coggins (Goalkeeper)
Called "Sailor" by his friends. A native of Bristol. It's a case of "all hands on deck" when Coggins is guarding the net. Thoroughly "able body."
Ben Williams (Right back and captain)
Discovered playing on the coal heaps at Penrhiwceiber. Has done almost as well in the boxing ring as on the football field. A Welsh International who came to Goodison Park from Swansea. The ideal captain; the ideal player.
Warney Cresswell (Left back)
Long headed and level headed, Warney. Makes football look easy. Once told me he loved Second Division football because "they give you the ball." A brilliant positional player who makes his brain save his feet. Another international and still one of England's best defenders.
Joe McClure (Right half)
A few weeks back was regarded as a Central League player. Opportunity knocked at his door once and that was sufficient for Joe. Hails from Workington; the son of a famous footballer. A real find.
Charlie Gee (Centre-half)
Like Critchley, comes from Stockport. He still loves Stockport as much as he does Everton and Swimming. A champion water polo player.
Jock Thomson (Left Half)
The dour Scot. Everton got him from Dundee after all the directors, scouts and staff had watched him. Wish they had secured him after the first view now.
Ted Critchley (Outside-Right)
Another from Stockport County. One of the fastest wingers in the game. Has a director who "fathers" him and applies the slipper when he makes a mistakes.
Jimmy Dunn (Inside Right)
Diminutive, dainty, dapper, deceptive, deft, delightful. Dunn is the Maskelyne and Devantt of Everton. Can produce all sorts of schemes from "his pocket" while opponents look on. One of the magic five who dumbfounded England at Wembley three seasons ago. Formerly with Edinburgh Hibernians.
Dixie Dean (Centre-forward)
Is England's best –was always England's best. The selectors have recognised it again. The greatest header of a ball the game has ever seen. Some called him game has ever seen. One of the greatest personalities football has ever known
Tommy Johnson (Inside Left)
The man who put the spirit into team spirit. Liked by everyone. They say he is best with his left boot. Watch him use his right on the practice ground.
Jimmy Stein (Outside left)
An outside left whose best football is his right. Take notice of this. He was born at Glasgow. Was celebrated even before they named a song after him.

EVERTON 9 SOUTHPORT 1
March 2nd 1931. Liverpool Post and Mercury.
Everton Rush to Victory
Southport Defence Riddled.
Third Division side's Brave Efforts
Seven goals scored in first half for Everton
by "Bee."
Southport bade a very bad afternoon to the English Cup when they let Goodison Park's snowflakes on Saturday, after having engaged in a very captivating game, and paid their respects to the team that beat them handsomely and without venom. They scored 9 to 1. I do not think Everton would have scored so many, but Southport got a move on after the interval, took a goal by their regular member in the score sheet –Waterston –and Everton thought they had better take no chances with a team that had been named as a shock side competent to upset the best of opposition. Everton have never gloated over their victories or their margins; they take enough to ensure safety and then "play." They intended to do this after they had made a lead of seven before half-time, but Southport never ceased their effort, and at times they looked like a very sharp side; a good side; a side with much speed and more pluck and daring. But they played the right sort of football, never condescending to touch the Third Division style as many know it, so that they were to be congratulated upon their methods and upon their keenness.
Southport Start Well.
Never were there signs of their weakness; they played on as valiantly when a margin of eight divided them with the coming First Division team as when the game started. And be it known, Southport started in a way that was ominous. They shot well; they skirted the touchline; they thought nought of the snow that lay around the corners of the field and made the ball a veritable snowball. They shot so well that nothing but the sound keeping of Coggins prevented them taking the lead. After that the Everton forwards started to work and the meant goals were coming. They appeared to be able to score at will, but the root feature of this big goal crop was the fact that each forward lived for his fellow forwards. The utter unselfishness that has stamped Dean's game all his life, has led to the other forwards realizing the wisdom of pairing off for goals rather than making single handed efforts. When Dean broke 60 goals in a record making season he made many of the goals –yes most of them –by his own unaided effort. Today he has fine lieutenants beside him. Each goal was more or less the result of an offering of the thankfulness of the part of a fellow forward. Every goal created a shake of the hand from the man who had placed the goal at the scorer's mercy. And to that fine spirit the slashing shooting that went on against Baker and his overrun backs, and remember that Dunn and Johnson were always schemers, whose work had to be looked into hard to find the true value of it, and you will sense how this forward line would on this showing, have beaten almost any side.

Four for Dean.
Dean got four goals, Dunn two, Critchley two, and Johnson got the other apart from Waterston's consolation stroke. And the best was probably Dean's master header to make the eight goal of the day. I don't remember a senior match were seven goals lead has been taken in the first half, unless we go back to the days of the 26-0 score put up by Preston North End against Hyde. Certainly Everton are collecting goals with a rare freedom, and this year to date they have scored 53 goals in cup and League. They make the game look frightfully simple and simply effective by means of the positional play of the line, each of whom has a fine understanding with the rest of the side, what time the half-backs join in with their fine passes along the ground. McClure was hard, Gee was a dribbler, forager, and joyful playmate of the man in front of him; he gave him a squeezed in pass to make one of Dean's foursome goals, and Stein kept his best for the later stages, when his centring was full of judgement.
Southport's Efforts.
What of Southport then? Still can I say that Southport did uncommonly well under the circumstances. There was not sure in front of goal; they imagined they had time to spare when they got their golden chances, and therein lay the secret of their being smothered or covered by Williams and Cresswell. I though Vincent played a great game till he tired yet Seagraves was the most consistent of their side. With Holmes not quite so powerful as I have seen him in previous games. Southport were valiant hearts, they had frittering, fitting forwards, with the extreme wings always the most dangerous of the line. Hill giving a uniformly good show throughout the awkward day. At midday the snowstorm threatened to put an end to thoughts of cup-tie strife, but the ground actually played a shade better than usual through the snow falling on the heaps of mud and making it a trifle stickier than usual-hence the ball travelled almost normally. Everton made it do a lot or work, and well as the backs defended in a difficult task, the goalkeeping of Baker was unsettled until half time and then it bore a bright mark.
Teams; – Everton; – Coggins, goal; Williams (captain) and Cresswell, backs; McClure, Gee, and Thomson, half-backs; Critchley, Dunn, Dean, Johnson and Stein forwards.
Southport; – Baker, goal; Little and Robinson, backs; Seagrave, Vincent, and Holmes, half-backs; Hill, McConnell (captain), Waterston, Cowan, and Roberts, for wards.
Attendance was 45, 647 and receipts of £3, 971.
EVERTON 3 READING 2
March 9th 1931. Liverpool Post and Mercury
Everton's goals Record
a narrow win against Reading
For the second time in a fortnight Dean sought to obtain the goal needed to make his individual total 200. Again he was denied it, but he helped others to get the goals that gave Everton their 3-2 victory over Reading. It was for Everton a surprisingly narrow margin, and their policy seemed to suggest they were not prepared to risk injury for a big win being satisfied to hold their opponents to a safe victory. Their goals for reached 104, and a new record as the best obtained in any one season. The game with Reading, however, was not impressive, although there were bright patches, that helped to relieve much of the work that was unconvincing. Beyond doubt Everton were not at their best. They found difficulty in controlling the light ball, and if Saturday's contest could be taken in a guide it would seem they do better on a heavy ground than on a hard dry surface. The conditions were the direct opposite of whose under which recent games have been played, and while Everton probably went for safety, Reading were more venturesome, and in a blank first half had quite as much of the play as Everton. Shortly before the interval Reading lost the services of Eaton who sustained a fractured nose and was taken to hospital for treatment, while seventeen minutes from the end Critchley retired with a damaged ankle. In seven minutes Everton put on three goals, the scorers being Johnson (53 minutes), Dunn (56 minutes), and Critchley (60 minutes). That seemed good enough to carry them to a comfortable victory, but the plucky Reading side, with ten players, strove gallantly and twice Bacon reduced the lead, the fine goal being scored a minute from the end. Dean made many good attempts to get the much-anticipated goal, although his colleagues had difficulty in giving him the ball, especially in the first half. Crossbar intervenes.
Dean had better chances afterwards, and his nearest attempt at scoring came five minutes from the end, when he headed against the crossbar. As a distributive agent Dean was up to his usual standard. He timed accurately his passes to the winger and his heading was generally well done. While the forwards as a line were not at their best, they showed how deadly they could be by scoring three in seven minutes, and at that stage the sound Reading defence was badly shaken. The half-backs made an effective line, and the defence generally had the measure of the Reading forwards, Richardson in the Reading goal, impressed with the safe, clean handling, and the backs especially Hodgkiss kicked well. Allan was the best of the middle line, and of the forwards Bailey was a prominent worker .
Teams; Everton; Coggins, goal; Williams (captain) and Cresswell, backs; McClure, Gee, Thomson, half-backs, Critchley, Dunn, Dean, Johnson, and Stein, forwards.
Reading; – L. Richardson, goal; Hodgkiss and J. Richardson, backs; Allan, McNell, and Darnell, half-backs; Davies, Eaton, Bacon, Bailey, and McPherson, forwards.
WEST BROMWICH ALBION 1 EVERTON 0
March 16th 1931. Liverpool Post and Mercury
Chances that were too easy
How Everton hopes were shattered
Glidden's header deceives defence.
By "Bee."
Everton bade good-bye to the English Cup on Saturday, and disappointed the majority of the 70,000 spectators who came from far and near to see the side, known as the "scoring machine." A cog had gone loose at Old Trafford. Everton were not themselves, and Glidden got the only goal of the day to take his side to the final tie at Wembley on April 25th. It was a bitter blow and the manner of its making was the more galling to the thousands of people from Liverpool, who knew this was not the real Everton, but a harried hurrying almost too-confident Everton, who had enjoyed so much attack in the first half, that they felt a goal would come automatically. Wherein they were all wrong. Everton have gained most of their points away from home through stemming the first half rush of their rivals. The rush was here. West Bromwich Albion raced through by means of their wing men, Everton commanded the game almost from the start. They did not fear these occasional raids, nor could anyone else, when one remembered that wood at outside left was the one forcing character of the Albion attack. Take away Wood and there is nothing left. That was the position so far as the Albion's chances of snapping a goal were concerned.
Four open goals lost.
When they broke away, they were beaten on the rousing back of Williams or the canny Cresswell. Thus everything depended upon the capacity for goals of the Everton forward line. The line had lost a link by reason of Critchley's accident. That is only a partial response to the call. "Why did Everton refuse four open goals?" Everton lost the game through ruthless careless, for hasty notions of play when the simple chances came their way. If they could not, or would not, take "gifts" in the first half then they might expect a change of front in the second half. Williams had won the toss and had taken the value of the wind. It was valuable, yet I believe some of the Everton players did not realise how strong the sun and wind were until they came to the second half, and found the true state of affairs. Really the openings of the first half were too easy; this was the tragedy of the Cup; Everton left the field beaten by a freak goal to nought. It was absurd to think of them being beaten when the first half misses were recalled. Yet in the end I made up my mind that the better side had won. This is sure to be challenged by the people who use the word "better" in a curious sense. If Everton could overpower the West Bromwich Albion half-backs for more than half an hour and stand before the goal four times with the most ridiculously easy chances against a goalkeeper who was so nervy that he nearly put the ball into his own net on two occasions –well. Everton cannot expect praise from me in their narrow defeat. One goal is sufficient in the Cup struggles.
Albion calls the tune.
To be quite fair to gallant winners, let me state that in the second half, West Bromwich called the time and all the stresses and strife of the crack Everton forwards counted for nothing. They had an occasional chance to score, but generally speaking Albion took command and having weathered the first half storm, I claim that their performance in the second half stamped them as "the better side."?
The goal they got was a golden one –by Glidden, the captain. It was not a pretty one; it faulted Coggins to a degree; I think him and his backs though the ball would go outside the post. Actually it was a header that bounced into the far-left corner, and Coggins at a second attempt to save, merely brushed the ball with his gloves. Where Pearson had committed every offence in this goal in the first half, Coggins had made but a half mistake and that had meant his side leaving the cup hopes behind them.
Forwards off colour.
Do not let us get the wrong out-look on this goal. It had been said that Albion to win must get 3 goals. Everton's forward line must therefore take the blame of this defeat. They were not themselves. Where they had been crack goal-getters, they were now the merest maudlin forwards in the goal area. They should have taken a four goals lead in half an hour and then Coggins part-parry would not have been considered the keynote to the day. Actually one must give high praise to the Albion defence. Shaw and Tretham even more so were brilliant backs –only superior to our own backs, because they had so much more work to do than the Everton pair. It was in the manner of their positioning that the Albion defence scored so heavily. They were astounding in their forethought and their knowledge of where the Everton forwards must make his next pass. Thus it was made to appear that Johnson was notably below his known style in making the play by wise passes. Many times he could not get his pass to the most dangerous winger on the field, Stein, whereas Albion always found a passage to Wood, who in very pleasant manner kept raiding –and centring. Dunn tried to make the close game fitting to the occasion. He was fairly successful in keeping the line from losing its sense of balance. There was in the centre a rousing man who ran into a first class centre half-back and two of the best backs the game has known.
Dean Attempts Too Much
Dean has had his joy days; there he did many things single handidly, but I think he fan a trifle wild! He attempted too much, worked too hard argued with the referee over decisions got away with a patent handling cases that might have cost the Midlanders a goal. Dean was too keen. He blazed at goal with a devil may care manner; he headed beautify, but after the first twenty minutes when he made Everton look so onerously "on top" he had little change for his charge and his challenge. Wilkinson was naturally perturbed. He should have taken two goals early on; but he was not alone in his uncertainly. McClure for instance, was inclined to slice his asses. Gee had good command and played in his nonchalant manner against Richardson, the winners' centre-forward, who once let out a fine drive that Coggins gripped very ably. Everton had no long shot; no far range shot, if we except Dunn's endeavour that thawed up Pearson a nerve ridden state. It was the short shot that Everton threw to the winds.
Sporting play.
Galling defeat where none need have beer and where one could have been prevented must not debar the Albion their due mead of praise. Standford, a boy of eighteen, did remarkably well; Glidden was a fine leader and worker, together with stout hearts at full-back and half-backs, and Wood the most dependable forward on the field. Carter was not at his best till the second half, and then he made telling single-handed runs and was also a fine helpmate to his veteran half-back, Magee, who seems to defy all age rules. It was close, sporting, varying fluctuating, and enjoyable football to watch and Everton took their defeat in a sporting manner .
Teams; – West Bromwich Albion; – Pearson, goal; Shaw and Trentham, backs; Magee, W. Richardson, and Edwards, half-backs; Glidden (captain), Carter, WG Richardson, Sandford, and Wood, forwards.
Everton; – Coggins, goal; Williams (captain) and Cresswell, backs; McClure, Gee, and Thomson, half-backs; Wilkinson, Dunn, Dean, Johnson, and Stein, forwards.
TOTTENHAM HOTSPUR 1 EVERTON 0
March 17th 1931. Liverpool Post and Mercury
Another Blow for Everton
Spurs' take valuable points.
Mistake which cost a goal.
By "Bee."
For the second time in three days Everton lost by a goal to nought. First it was the Cup, yesterday; it was a League game at Tottenham, and for the second time this season they failed to score. The weekend's sadness was carried a further point by the fact that the only goal scored, as in the cup semi-final came through a mistake on the part of an Everton player. McClure kicked over the ball after the game at Tottenham had gone ten minutes, and Harper went in to score with a low left-footed shot. The reaction that sets in following a cup defeat often carries a heavy weight, and although Everton played moderately in the first half, when the wind was favourable to them, they once again showed their staying propensities and moreover gave a very fine rallying second half, display when they elements were against them, and when Fate caused them to play ten men and a damaged member in Thomson, who gave a plucky display for an hour in spite of a badly damaged leg. He worked with rare will and skill against the Tottenham left wing, which is made up of two Welshmen, and behind Thomson was the Peter Pan of football, W. Cresswell.
Cresswell at his best.
Cresswell had more kicks at the ball than any other of the twenty-two players. He was a thoroughly captivating defenders, and what is more rare in a full back, vary able in the placing of the ball, often running forward for the purpose of linking up with the half backs and forwards, but to be quite frank he did not get much response to his call because when he "proposed" his suit was not pressed by Johnson, who played as though he were stale.
Dean's Claim Overruled.
Gee likewise faded out in the second half after a superb first half display, it did not seen possible that Everton could play so well in the second half. They had the Spurs on the stretch through practically the whole of the period, and against that it must be declared that Spurs had a comforting day. The referee in the estimation of the spectators, who had come to see this promotion battle, was generally at fault, especially in offside decisions which Cresswell and Williams made fairly patent. Dean claimed a penalty kick for hands, but the rule says the handling must be intentional, and he was the only one who claimed for a spot-kick, and it was no surprise to me that the claim was overruled. The Spurs were a big side, with backs, who stood up to their task, while Messier rarely gave Dean a chance to show his ability as a header of the ball. Once, however, Dean definitely headed the ball to astutely that the referee imagined he had handled the ball. This was a period when Everton were playing well, and when the home right wing was being held by the subtly and charm of Cresswell and Thomson. In addition, the remainder of the left flank, Stein and Johnson were at this point in their best form, Stein particularly so. Everton's forward line, however, did not live up to the title of the Big Five when they got near goal, and in the first half the "W" plan was foiled. It was in this period that Wilkinson showed much better form and more confidence than in the Cup semi-final. These were valuable points to the Spurs, who are racing neck and neck with West Bromwich Albion, and they have rarely had to work so hard for the narrow margin of a goal.
Power of Messer.
Messer was their power. Lyons was particular good at full back and Alsford struck me as an able young wing half-back. The forward late was readily held after the game has settled down. On the Everton side Gee had a brilliant first half. Coggins was much the busier goalkeeper and was never at fault until in kicking away from hand, the ball struck a forward and rolled towards goal. However, the match will be remembered as Creswell's match, and Williams in spite of his thigh injury of the week-end, did very excellent work, and was a rousing and able defender. Everton have such a good lead that the defeat should not worry them; but coming, as it does, on the top of the semi-final defeat, one can hardly anticipate whether it will have an effect upon future games. There was not disgrace in this defeat, but there was a sting in it for Everton, because a win yesterday would have made it a walk-over for the championship.
Teams; – Everton; – Coggins, goal; Williams (captain) and Cresswell, backs; McClure, Gee, and Thomson, half-backs; Wilkinson, Dunn, Dean, Johnson, and Stein, forwards.
Tottenham Hotspur; Spurs, goal; Lyons and Higginson, backs; Alford, Messer, and Meads, half-backs; Davies, O'Callaghan, Harper, Cook, and Smalies, forwards.
WOLVERHAMPTON WANDERERS RESERVES 4 EVERTON RESERVES 2
March 23rd 1931. Liverpool Post and Mercury
Everton Reserves provided the Wolves with the hardest game of the season at Wolverhampton. The match took a dramatic turn ten minutes from time. Phillips for the Wolves scoring two goals in five minutes. Everton were strong all round, with Griffiths outstanding. Wilkinson improved as the game progressed. The goals were obtained for Wolves Martin and Phillips (3), and for Everton, Martin was the successful marksman.
Everton; – Sagar, goal; Common and Cook, backs; Chedgzoy, Griffiths and McClure, half-backs; Wilkinson, Martin, Davies, Webster and Leyfield.
EVERTON RESERVES 4 BURNLEY RESERVES 0
March 26th 1931. Liverpool Post and Mercury
Everton Reserves beat Burnley Reserves by 4 goals to nothing in a Central League game at Goodison Park, yesterday. Play throughout was interesting with Everton the better finisher. In midfield Burnley did well, but when they got near Sagar their movements generally broke down. At the same time the last named brought of several fines saves from Gates Weaver, and Kelly. Everton had Chedgzoy a son of their old winger, a right-half, and he did well, Everton in the opening half got three goals through Webster and Davies (2) and in the second half, Webster also brought his total to two. Leyfield, the Everton left-winger, was hurt in the second half and retired. This was about fifteen minutes from the restart. For the winners, Martin, G. Davies, a local amateur who led the attack and Griffiths were in the pick, the Welsh international feeding his front line splendidly. McCluggage was a stout defender for Burnley and Weaver, the old Birkenhead boy, did good work on the wing.
Everton; – Sagar, goal; Common and Cook, backs; Chedgzoy, Griffiths and McClure, half-backs; Wilkinson, Martin, Davies, Webster and Leyfield.
BRISTOL CITY 0 EVERTON 1
April 4th 1931. Liverpool Post and Mercury
Stein Decides.
One goal to Everton at Bristol
Crowd Invade the Pitch
At Bristol, where Everton beat the City 1-0, the crowd broke on to the playing pitch just after the game had started. Railings were broken down, but the spectators were pressed back and order was soon restored when they lined up behind the touchline. Everton were full value for their victory, although they only won by the narrowest of margins. Bristol City put up a good fight, especially in the first half, while in the closing stages they fought desperately hard Coggins having to be at his best to keep out great shots from Vials. The only goal of the game was scored by Stein, who netted after half-an hour's play, when making the best use of an opening provided for him by Dean. It was after the changes of ends that Everton were seen to their best advantage their forwards then, well led by Dean treating a record crowd of 36,000 to a delightful exhibition of football.
Dean misses.
Dean tried hard to get that 200th goal. It again eluded him. He had sufficient chances to have scored several, but he was erratic. Stein was Everton's most prominent forward, for he brought most trouble to the Bristol defenders. When Stein once shot in, the second half the ball certainly looked to have crossed the goal-line, but the referee waved play on, despite strong appeals by the Everton players. At right half McClure did splendidly, while Cresswell was the best back on the field. He was seldom at fault in his kicking or tackling. Williams was not always safe, but was well covered by Cresswell. Everton's play in the second half was well in keeping with their position in the League table. Bristol put up a plucky fight till the last minute, going near to equalising in the closing stages when Coggins did some good work. Bristol's goalkeeper (Newlands) played a great game.
Teams; – Bristol City; – Newlands, goal; Walsh and Hughes, backs; Jennings, Sliman, and Bruton, half-backs; Homer Williams, Vials, Craig, Johnson, forwards.
Everton; – Coggins, goal; Williams (captain) and Cresswell, backs; McClure, Gee and Thomson, half-backs; Critchley, Dunn, Dean, Johnson, and Stein, forwards.
EVERTON 4 BRADFORD P.A. 2
Dean's 200th Record.
Everton win the Championship
Everton Centre on the Mark
The question of Everton's return to First Division football next season was settled on Saturday, when they secured both points from their game with Bradford, the score ending 4-2 in favour of the Goodison side. Dean scored the first goal after eight minutes play and thus recorded his 200th goal in League football since joining the Everton club. For six weeks Dean has tried hard for the much-anticipated goal, and his success on Saturday was naturally received by colleagues and spectators with enthusiasm. It is a record that may stand for a long time, because Dean has been a prolific score during his six years with the club.
Bradford's Stamina
Everton might have won with greatest ease, but Bradford stayed well and was troublesome near the end, although the issue was scarcely ever in doubt. Throughout Everton moved with greater freedom, the attack being speedier and more effective than for some weeks. Robust methods are Bradford's special quality, and more than once the referee had reason to intervene. Without being an attractive side to watch, Bradford played hard enough, and at times with a fair amount of skill, but Everton's superiority was never seriously challenged. Goals came at 8 minutes and 16 minutes through dean, and Stein, while at 26 minutes Crayston scored for Bradford. In the second half goals by Dean (53 minutes) and Martin (59 minutes) gave Bradford little to hope for, although McMillan reduced the margin a minute from the end.
Decision Reversed.
A couple of minutes earlier Crayston got the ball into the net and the referee signalled a goal. The Everton players, however, protested vigorously and after consultation with a linesman the referee revoked his decision, probably because the ball been handled by one of the Bradford forwards. It was not by any means an impressive match. Bradford having little claim to the finer points of the game, but it settled the doubt –if any existed –of Everton's ability to stay the course of a strenuous season. Dean left the ground just before the end, having sustained a damaged ankle, but he again led the line well and his return to the scoring list was a pleasing feature. Both Critchley and Stein were sprightly raiders, whose centres were generally accurate and well timed, while Martin and Johnson did a lot of useful work in the middle. Of the half-backs Thomson and Gee were excellent. Both worked with skill and enthusiasm, but McClure was below the standard of his colleagues. The most accomplished and effective player on the field was Cresswell. Never perturbed and always in position, he played throughout with remarkable confidence. Williams was good, but occasionally he took liberties with the Bradford left wing that brought trouble for the defence. Coggins was safe without having a great deal to do. Of the Bradford players the best two were Clough, Elwood, and Spencer.
Teams; – Everton; – Coggins, goal; William's (captain) and Cresswell, backs; McClure, Gee, and Thomson, half-backs, Critchley, Dunn, Dean, Johnson and Stein, forwards.
Bradford P.A.; – Cough, goal; Cookson and Lloyd, backs; Taylor, Elwood, and Smith, half-backs; Davies, McMillan, Cryston, Rhodies and Spencer, forwards.
EVERTON 1 BRISTOL CITY 3
April 7th 1931. Liverpool Post and Mercury
Everton's Second Home Defeat
Bristol City Get Their Revenge.
Champions Gone Stale.
By "Bee."
Until yesterday Everton had lost but one home match v Port Vale early in the season. Having beaten Bristol City away from home a few days ago, the players imagined they had little to do to win, and could walk through the stiff opposition at will. This did not work out according to plan. Dean scored early on, and that goal gave Everton a totally wrong idea of the persistence and pluck (allied to a nippiness that told it tale) of the Bristol City side. Moreover Everton unchanged from their usual side, failed to grasp the notion that Bristol City, by masking five changes, brought in some young members, trying to make their signing on secure and a bonus acceptable. They were fresh and free and were very fair and virile.
Lack of Concentration.
Had Bristol scored first Everton might have realised the need of the day. As it was the second home defeat came rolling along, and at times it seemed that some of the conquered men were too busy having a chat to each other about their thoughts rather than concentrating upon their positions, and their play. It was a severe blow to pride, but it has no effect upon the championship honour, which is safety housed at Goodison Park. Bristol merits everyone's praises for a bonny display of endeavour and some football ability. They were not going to accept this Everton side at their league top standard. They must battle for their victory, and first Cresswell, in William's temporary absence, kicked away, and found the ball hit a winger, so that Elliott had the easiest of chances.
Defensive Errors.
Next Williams careered over to Creswell's corner to help him out, and was taken aback when the ball came across the goalmouth, first touching the upright –an escape short livened, as the ball went out to Mercer, who took the gift. Two defensive errors; two goals. Everton fought after the interval for the equaliser, and their manner of posting themselves became disorganised. There was an air of indifference and a lack of confidence as time wore on, and it was no surprise when Coggins was beaten again by Mercer. This ended the scoring, and much as Everton attacked they were never so definite nor dangerous in front of goal. The Everton side cracked through staleness, consequent upon three matches in four days. They were well beaten and eventually neither wing men could do anything with the ball when he got it –which was rare. It is good for the game that such surprises lessons should be sustained, and it may be that this result will gave the selectors pause for the future –when the First Division task becomes ripe. Meantime it would be idle to apportion blame. The goals –given by errors –have been explained.
Bristol Dash.
It is only necessary to say that Whitelaw the Bristol goalkeeper, had little to do to show the fault of the forward line, and if one adds that Thomson played like a stale player yet provided two efforts nearing goal, it will be seen that every link had its moderate side. Gee played in that airy way that leads him to make bad passes, and McClure played heartily and was best in his line, and the ball to his forwards. Bristol must not be left out of this critique the work of Walsh and Hughes at full back was of good standard, but the team altogether played with a vin and a dash and with ready methods for carrying the ball ahead at the smartest pace that individually there was nothing between any of them –they were all hearty and good. Everton were disappointed and disappointing. The crowd was probably 25,000 strong, and after the ease with which Everton went through the first fifteen minutes the spectators were lulled into a false security.
Teams; – Everton; – Coggins, goal; Williams (captain), and Cresswell, backs; McClure Gee, and Thomson half-backs; Critchley, Martin, Dean, Johnson and Stein forwards.
Bristol City; – Whitelaw, goal; Walsh and Hughes, backs; Jennings, Sliman, and Brinton, half-backs; Homer, Mercer, Elliott, Craig, and Robson, forwards. Referee Mr.Westwood, Walsall.
OLDHAM ATHLETIC 3 EVERTON 3
April 13th 1931. Liverpool Post and Mercury
Everton in two moods
Game saved in last Two minutes.
By "Stork."
Some of Everton's football against Oldham Athletic was of the highest grade, but there was some of it, which was of poor calibre. In approach work, and the art of making the ball to do the work, they were superior to the Athletic, but once they got in front of goal there was a slump in their clock. Everton nearly left it too late, for it was not until the last two minutes that they actually pulled the game out of the fire, a game which they should never have allowed top get into the flames, but if a side cannot, or will not, clinch their approach work with the things necessary in football, shots, then they cannot expect to win. Everton had chances galore to have won this game in the first half despite the strong defence which the Oldham rear-guard put up against their forwards, but they would not take a risk with a first time effort, being over-indulgent in their artistry in front of goal. Martin's opening goal should have brought them to the full realisation of the fact that here was the type of shooting to beat their foe, but for over an hour they did not produce another of the same order, if exception is made of a Stein effort which went sailing over the crossbar.
The shortest Route.
Oldham, if not cannying took the shortest route towards Coggins, but even their shooting was at fault at times, but they seemed to have the game well in hand in the last ten minutes for they twice held a goal lead, but it was then that Everton decided to cut out some of their frills and go right out for shots, and Martin's second goal was the greatest shot of the game. It was followed by another excellent goal by Johnson, and Oldham then seemed well on the way to a victory, but Johnson with that deadly left foot of his, slammed home a third goal which brought his side a point. The last fifteen minutes was worth all that had gone before for it was packed chock full of thrills, whereas the earlier play had been of a go-as-you-please order. There was a friendly spirit about, and when Moss had his pants torn he tripped off the field for a new pair, what time the game was held up for a minute or two. Oldham had played well at Goodison. They played well at Boundary Park, but if Everton had commenced their "big-hitting" at an earlier stage in the game they would not have had cause to fight tooth and nail at the rear end of the match. That Everton will be missed by Second Division clubs brooks of no denial, for they brought the biggest crowds of the season to Boundary Park, as they have done at many other enclosures this season.
Dean not given a Chance.
Dean apart from two or three passes in the first ten minutes rarely got a decent pass. The ball was up in the air too often, and he had to strain his neck to get near to it. Apart from that he was usually surrounded and Everton made the mistake of flinging the ball into the middle when they must have known that the wingers were better placed. There were some people, who through that Dyson was offside when he scored Oldham's first goal. My view was that when Johnstone made his header Dryson was on the right side of Cresswell, but he was so quickly off the mark that he may have looked offside. Oldham's second goal was made through a free kick which Cresswell did not get clear, and Gray promptly found the net. Worrall missed the best chance of the game, when he failed to pick up the ball right in front of goal, and Hasson also missed a grand opportunity through shooting too soon. Martin was Everton's best forward, Gee got at cross-purpose with Worrall, and had to be spoken to, and I rated Thomson as the best in the middle line. Cresswell was nearly always master of Worrall.
Teams; – Everton; – Coggins, goal; Williams (captain) and Cresswell, backs; McClure, Gee, and Thomson, half-backs; Critchley, Martin, Dean, Johnson and Stein, forwards.
Oldham Athletic; – Miss, goal; Ivill, and Porter, backs; Adlam, King and Goodier, half-backs; Worrall, Dyson, Johnstone, Gray, Hasson, forwards. Referee Mr.W.Walden, Derby.
EVERTON 3 BURNLEY 2 , Last Home Game Won – Everton's Championship Shield
April 20th 1931. Liverpool Post and Mercury
League President Optimism
Everton fittingly won their last home game of the season when they beat Burnley by the odd goal in five. As expected there was an enthusiastic scene at the finish when the president of the League (Mr.John McKenna) handed the championship shield to Williams, the Everton captain. In congratulating the Everton club on their success in winning the championship during the first season in the Second Division. Mr.John McKenna said they were many Weary Willies, who predicted that Everton would remain in the Second Division a long time, but their performance had confounded those critics and justified the hopes of their more optimistic supporters. He saw no reason why they (Everton) should not follow the example of Liverpool and win the championship of the First Division the following season.
Good Shooting.
Saturday's game revealed Everton as a far better side than Burnley, and in a playing sense there was a greater difference than that suggested by the score. They did very much good shooting early on, and when Johnson scored at three minutes and Critchley at five minutes, it looked as though Everton would win by a big margin. Beel, however, got through for Burnley before Wood at 30 minutes put through his own goal to give Everton an interval lead of 3-1. Play in the first half was bright and exhilarating.
Everton's Grip.
The Burnley side worked hard and revealed a fair measure of skill, but it was obvious Everton had a tight grip on the game. Chances were missed and both sides were pretty equal in this respect. Many of the referee's decisions did not please the crowd, and when he (the referee lectured Dean and apparently threatened to send him off the field there was a strong outburst of booing that was continued more or less throughout the game. Play in the second half was not so good due mainly to the unconvincing work of the forwards.
Strong defence.
The Burnley defence stood up well to the Everton attack, although there were times when defeat was averted more by luck than judgement. Conway did well in the Burnley goal, and Waterfield was a fine back, but as a pair Williams and Cresswell defended with a sureness that carried conviction. Coggins made a slip later on, but fortunately for Everton he had time to recovery before the Burnley players could profit by it. Apart from that Coggins was sound. Thomson and Gee were prominent in the middle line, where McClure rather spoiled a good performance by over eagerness.
Powerful Leader
Dean was a powerful leader, thrustful and alert, he gave the inside men some capital chances. Johnson shot well, and Martin provided some neat touches. Critchley had a good first half, but Stein was not sufficiently employ to be prominent. Priest scored Burnley's second goal at 65 minutes, the only point of the second half.
Teams; – Everton; – Coggins, goal; Williams (captain) and Cresswell, backs; McClure, Gee and Thomson, half-backs; Critchley, Martin, Dean, Johnson and Stein, forwards.
Burnley; – Conway, goal; Wood and Waterfield, backs; Brown, O'Dowd and Storer, half-backs; Jenkins, Kelly, Beel, Priest and Page, forwards.
Everton Celebrate- Medals for the players.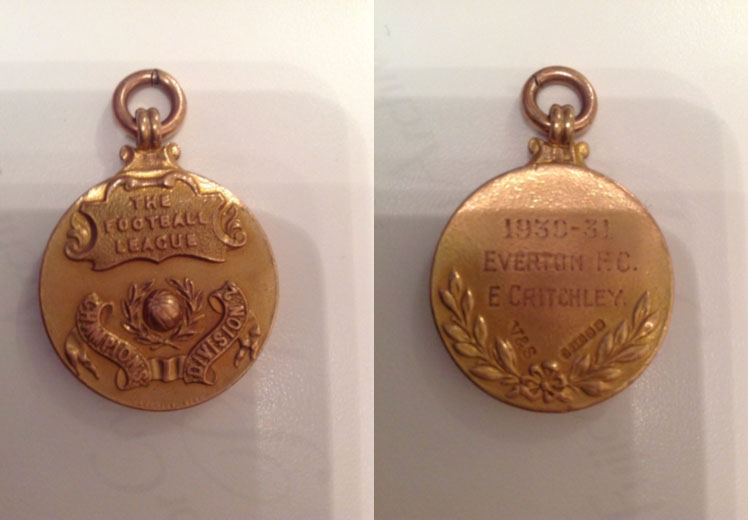 "We rejoice over what I consider to be of great value to the Everton Club; that is, the nobabiltation in the eyes of the all football loving people, "said Mr.W.C Cuff, the chairman, at a celebration dinner of the Everton Football club on Saturday night. The entire staff of the club, was entertained by the directors and Mr.John McKenna, the president of the Football league handed Second Division championship medals to Williams (captain), Coggins; Cresswell, Gee, Griffiths, Thomson, Critchley, Dunn Dean, Johnson, and Stein. Further medals will subsequently be presented to Rigby, Martin, McPherson and McClure.
Mr.Cuff referred to the depths of despondency the club were in last season when they suffered relegation, despite a fine rally by the players. "We took out defeat with becoming humility," he said, "but the directors made up their minds as soon as they had got over the shock, that their term in the Second Division should be of as short duration as possible. The loyal players of Everton made up their minds likewise. Now we are here to celebrate the fact that our stay was as short as possible. Tonight we pay tribute to the loyalty of the players. They started this season with the determination that they would do everything they could do to put us at the top of the League and keep us there. They have succeeded." On behalf of the board Mr.Cuff thanked the players for their loyalty, and expressed the hope that they would uphold the traditions of the club in the higher sphere. "I Believe" continued Mr. Cuff. " That Liverpool and the First Division clubs have missed us this season, and there are many Second Division clubs who will be gnashing their teeth that we are no longer with them. Whatever we have been this season we have drawn bigger gates and brought them greater revenue than any club."
Clean Football.
Mr.John McKenna, in making the presentation, said Everton was a great achievement, because there were 2 clubs trying to stop them. That is the beauty, and essence of football, "he added, "and the loyalty and efficiency of your players prevented the others winning. Far greater than the fact that Everton have drawn record gates in the impressions the players left on the minds of others when they came away. Clean sportsmanlike football appeals to the British public, and that is the reason for those large gates. Everton's display of football has appealed to the public and that is for the good of football in general. W.R. Dean proposed the health of Mr.Tom McIntosh the club secretary, and remarked. "No man could be easier and better to work for. He has been a big factor in our success. B. Williams the captain said, "We promised we would get back to the First Division, and we got there sooner than we expected. It has been a hard fight, and the boys appreciate what you have done for us. We hope to occupy a respectable position in the First Division. Messrs' T. Johnson, W. Cresswell, and H. Hart also spoke. Proposing the health of Mr.Cuff, Mr.Green, vice-chairman said, Mr.Cuff was the right man in the right place. Mr.J.Sharp and Mr.T.McIntosh added tributes, and Dr.Cecil Baxter said, "The spirit of the players was asemplifled by the 200th goal. Dean did not trouble about scoring it. The ball was swished down the middle, but he did not care who got the goals as long as we got them." Replying Mr. Cuff said it would be a great comfort to him to see the reserve team winning the Central league, the greatest competition in the country outside the Football league. There is nothing derogatory in playing in the reserve team, and I hope next season you will win the Central league."
TRANMERE ROVERS 3 EVERTON RESERVES 0
April 21 ST 1931. Liverpool Post and Mercury
Liverpool Senior Cup – Tranmere in Local Cup Final
Everton Reserves lose at Rake Lane.
Tranmere Rovers atoned, to some extent, for recent mistakes at rake-lane last night when they qualified to meet Southport in the final of the Liverpool Senior Cup by beating Everton by three to none in a re-replay. Once they got a goal there was no doubt as to which way the game would finish. Three thousand spectators saw a hard and earnest ninety minutes in which the football was always crisp, if not sometimes up to the higher standard. The hard ground menace to clubs and players was never proved, better than in this game in which Cook had a head injury which caused him to be off the field for ten minutes. Wilkinson was off the field for the greater part of the second half with a twisted muscle. These effects of the ground, which gave the ball excessive bounce, made it correspondingly difficult to get under control.
Ball Runs Too fast.
Tranmere Rovers found the ball ran too fast for them downhill, and perhaps this was the reason they could not get a goal in the first half, when they had more of the game and finished better than the opposition with you being shown in a better light than a blank score sheet. Admittedly Everton were without Wilkinson for the last twenty minutes, but Tranmere appeared to have the game won before the Everton wingmen left. Tranmere were nothing if not effective, and in contrast to Everton they almost invariably made good use of the ball. If Everton had a serious mistake it was that a player would juggle with the ball, beat his man, and then pass it on to someone else who was in a no better position than the original player. Everton were never to convincing at their Third Division conquerors. The three goals came in the second half. Watts making a perfect header from a free kick taken by Meston for an offence against the scorer. Watts had the second goal, through a hesitance on the part of the defence when the ball came from the left and Kennedy (j) owned his goal as much to Meston and Dixon as to himself. It was good hard football all through, and it has to be said that once the game settled down Tranmere's defence got a tight grip on a rather finicky forward line which, when Wilkinson went was even worse.
Lewis stands out.
Briggs had a comparatively easy time. Perhaps that is why Kennedy (A), and Livingstone each had a fair amount of work and a good return for their efforts. Lewis was one of the outstanding figures on the field, with enthusiastic outlook and a determination good to see. His use of the ball was excellent and when he chose to make a shot it was at least on the mark. Shear's headwork was good, but he was rather inclined to take risks. However, the half-back line as a whole was quite good, and in point of possessive movements and consistency one could not have desired much more than the work put in by Dixie, Watts, and Meston. Meston's centring was particularly accurate, and Dixon's all round work in which, he took the brunt of a lot of charging on behalf of his inside man only needed a goal to give it polish. Leyfield for Everton showed distinct promise, yet he could do nothing without the ball, and in fairness to him one must admit that he got it very rarely. Chedgzoy, as a half-back, had a very useful first half, and Martin work hard, even if he did not always place the ball to the best advantage. He made some good swinging passes to the opposite wings, which were of great value, but somehow Everton could not find touch with each other in attack. Cook and Lowe might have prevented at least two of the goals, but on other occasions their work was quite sound as was Sagar.
Teams; – Everton; – Sagar, goal, Cook and Lowe, backs; Chedgzoy, McClure, and McPherson, half-backs; Wilkinson, martin, White, Webster, and Leyfield, forwards.
Tranmere Rovers; – Briggs, goal; Livingstone and A. Kennedy, backs; Barton, Shears, and Lewis, half-backs; Meston, Watts, Dixon, J. Kennedy, and Murphy, forwards. Referee Mr. G. Hewitt, St. Helens.
Everton Tour.
Everton directors have provisionally selected the following 16 players to participate in the club's two weeks' tour of Sweden, Norway, and Finland, which begins immediately after the concluding match at Preston on May 2; – Coggin; Williams, Cresswell, Common; McClure, Gee, Thomson, Griffiths; Critchley, Dunn, Dean, Johnson, Stein, Martin, White, Rigby.
SOUTHAMPTON 2 EVERTON 1
April 25th 1931. Liverpool Football Echo.
Typical Dean Goal at the Dell
Quick Equaliser by Watson for Southampton
by Stork.
Everton; – Coggins, goal, Griffiths and Cresswell, backs; McClure, Gee, and Thomson, half-backs; Critchley, Martin, Dean, Johnson, and Stein, forwards.
Southampton; – White, goal; Bradford and Keeping, backs; Adams, Mcllwaine, and Lockett, half-backs; Jepson, Fraser, Haines, Coates and Watson, forwards. Referee W. Pitts, of West Bromwich.
Southampton had looked forward to this match with Everton, and had hopes of a bumper gate, but the weather was unkind to them, for it poured with rain throughout the morning, and at the time of the match, but the ground had wonderful covered accommodation. Great improvements have been made at "The Dell." Southampton made many changes from the team which did duty a week ago, and Everton tried the experiment of playing Griffiths at left full back in place of Ben Williams, who was hurt at Wrexham. The ground was to the liking of Everton, for it was heavy in the middle and in front of the goals. It was also suitable for Southampton, who are known as the Mudlarks. Everton were well received, there being a lot of their supporters in the district. There was some clever football in the opening minutes, particularly between the Everton halves and the full-backs, but there were no shots with the exception of one from martin, which had neither power nor direction, so that the Southampton goalkeeper was not called upon.
A Near Thing.
The first really exciting movement was when Griffiths failed to get hold of the ball when Holmes was about to pounce on it. The position was not a cheery one for Everton, but, Griffiths, just managed to get his outstretched legs to the ball as Holmes took his shot, which flew over. Gee was delighted with his passes Stein however, was not so quickly into his stride as usual. The home goal had a narrow escape when Adams, to get himself out of a difficulty, made a short pass back to his goalkeeper. His strength was bad, and Dean was within an ace of snapping up the opportunity, but White made a frantic leap forward and dropped on the ball. He was immediately surrounded, but no Everton man was able to dispossess him, and the position was relieved by the referee whistling for a foul. There was another such happening a minute or two later, but this also was cleared. Southampton set up a barrage that severely tested the Everton defenders, but there were a lot of dangerous-looking movements in front of the Everton goal but it escaped without a shot of any note. A slip by Keeping let in Dean, who tried to get the ball over to Johnson but Walker stayed his progress, and the Southampton defenders were able to close in and stop the raid. He was instantly tackled by Haines, who was able to make a clearance. It was right after this that Everton –took the lead through a typical goal by Dean. Luckett beat Critchley for pace, but the throw in which followed brought about the downfall of White's charge, for Critchley made a high centre, and Dean simply jumped up and flung himself at the ball and headed a perfect goal. Keeping was standing at dean's shoulder at the time, but even he could not prevent the goal and White had no chance. Shortly after this Haines found the net, but the whistle had previously sounded for offside. Southampton took two quick corners and from the last they equalised. It was almost a goal from the moment it left Jepson's foot, travelled over every head until it went to Watson, who guided it into the far side of the net, where Coggins was not. The time was twenty-two minutes, and but for a magnificent save by Coggins, Southampton would have taken a second goal. Keeping lobbed the ball well up from in front of the goal, and Holmes with a back header sent the ball flying towards the nearest post, just on the inside, and it needed a superhuman effort on the part of Coggins to get the ball round the post. At this point of the game Southampton were well on top. They made well-judged long passes, and, above all, accurate centres, and they were constantly in front of the Everton goal, which had many close shaves. The Everton half-backs were not getting the ball to the men in their usually easy manner, and for quite a long time Stein saw little or nothing of the ball.
Quick Tackling.
Quick tackling was one of the causes of Southampton's success, and they were a success for a long time, and Haines made a great effort to snap another goal. When White dropped the centre by Stein, Dean appeared on the scene in a flash, but the goalkeeper was the successful man in the resulting scrimmage. The ball was bouncing in an awkward manner, and this was responsible for several misses. Dean once found the ball at his feet right in front of goal, but his shot was blocked out, and when martin tried to improve matters, Luckett got into the line of flight. Johnson and Dean between them made an opening, but Martin was not up to accept Dean's pass. White stopped a full-blooded drive taken on the run from Dean. When it is recalled that the ground was full of pools, and it was raining heavily throughout the half, the game had been of good quality. Half-time Southampton 1, Everton 1.
Dean did not resume with his colleagues, but appeared shortly afterwards with his leg bandaged. Haines, not for the first time went close with a header, and when Thomson made a pass back to Cresswell he caused some trouble to Coggins. Martin made a nice run only to fall through his penalty to beat just one more opponent. Griffiths and Cresswell got mixed up in a bout with Baines and Coggins fell for it, having to give away a corner to avoid trouble. Another shot was cannoned out. This time it was Fraser who suffered.
Saints take lead
Dean was once again in an offside position when Johnson took a free kick. At the hour Southampton took the lead, and a grand goal it was that Wilson scored. He took over Jepson's centre and for a minute it looked as if he would lose his chance. He did as a matter of fact, but it came again and he drove the ball into the net as he was on the turn. Johnson lobbed the ball into White's arms, and then the Southampton right wing, which had been a menace throughout offered Wilson another scoring position, but the winger failed on this occasion. The football this half was not nearly so good. Everton were too close in the work whereas Southampton played the open game, and it played them better. Frills were of no earthly use; straightforward methods were the thing for Southampton proved it on more than one occasion. Jepson took a long straight shot at goal, and Coggins had to be careful when he went up to edge the ball over the bar.
Final results Southampton 2, Everton 1.
SOUTHPORT 1 EVERTON 3
April 30th 1931. Liverpool Post and Mercury
Everton's Exhibition Football
James Assists Southport in benefit Game.
About 5,000 spectators witnessed the match between Everton and Southport at Haig-avenue last night, and it is officially anticipated that the total receipts for the benefit of J. Jefferies and W. Sample the Southport trainer, will be about £500. Everton won by 3 goals to 1. Also James, the famous Scottish International and Arsenal forward assisted Southport. The spectators had plenty to admire in the friendly display, Everton in the main worked so smoothly that they gave the impression of a humanitarian side that did not wish to hurt the feelings of the opponent unnecessarily. To carry out this was their shooting was an art in itself.
Three for Martin.
Southport's goal was scored by Waterson after thirty-five minutes and they had this lead at the interval. A minute after the changeover, however, Martin, Everton's centre-forward equalised. He got another about midway in the half, and a third closes on the finish. Everton many picturesque movements appeared to stimulate their opponents. And something of the same kind, and their efforts in this direction were quite often a success. James with unaboustonmed colleagues, was not the James the spectators had looked for, but this was nobody's fault in particularly, the circumstances he could not do himself justice. Coggins, in the Everton goal was himself well beaten by Waterston's shot. Griffiths and Cresswell in front of goal saved a lot of prospective trouble and was wove delightful patterns the half-backs were resourceful pivots.
Everton; – Coggins, goal; Griffiths and Cresswell; backs; McClure, Gee, and Thomson, half-backs; Critchley, Dunn, Martin, Newton and Stein, forwards.
EVERTON TOUR CANCELLED
May 1 st 1931. Evening Express
By the Pilot
The proposed tour of Sweden and Denmark has been cancelled. The Swedish F.A. has stated that, owing to the congestion of the League fixtures there, they could not permit matches with a touring team until those matches were played.
PRESTON NORTH END 2 EVERTON 1
May 4th 1931, Liverpool Post and Mercury
Everton Lose the Last match
Preston's Promising young forward.
By "Stork."
At Deepdale, Everton were well beaten by a moderate game. The first half was more like a friendly match –plenty of intricate footwork with little punch to finish it off. Bocking the new Everton back on his first half showing pleased. He is well built, and his kicking was clean, and crisp with tackling that brooked of no denial, but as was to be expected he did quite grasp some of Creswell's feat, but this of course, will come with experienced of the Everton methods. In the second half he was not quite so good, neither was Cresswell, who had a brilliant first half.
Cresswell Hesitates.
It was hesitating on the part of Cresswell which brought Barth his second goal. He was too good, and Bargh rapped in and took the ball and hit a fine goal, somewhat similar to the one he had in the opening six or seven minutes previously. Bargh had stepped up from the "A" team, and North End should be amply repaid for their foresight in giving this youth encouragement. He is yet in his teens, but has some touches worthy of a more experienced player. Gee had to retire in the second half, with a badly cut eye, and Critchley and Stein were limping, but in fairness to Preston, it must be stated that they had retained their two goals lead with Everton at full strength. It was not until late on that Coggins was tested to the full and had a bit of luck when Smithers struck the upright. Reid also hit one up against the woodwork, and on the whole Preston were the more dangerous side. Martin goal was only made possible after Hampton had stopped an effort by Stein. Preston won on their merits; their forwards were the lively lot and Crawford, the left half gave a brilliant exhibition of constructive football, and Kerr, the ex-Evertonian was a sound full back. Teams; Everton; Coggins, goal; Bocking and Cresswell (captain), backs; McClure, Gee and Thomson, half-backs; Critchley, Dunn, Martin, Johnson, and Stein, forwards. Preston North End; Hampton, goal; Ward and Kerr, backs; Nisbett, Nelson and Crawford half-backs; Reid, Bargh, Smith Scott and Farrell, forwards.
McClure to tour with Football association in Canada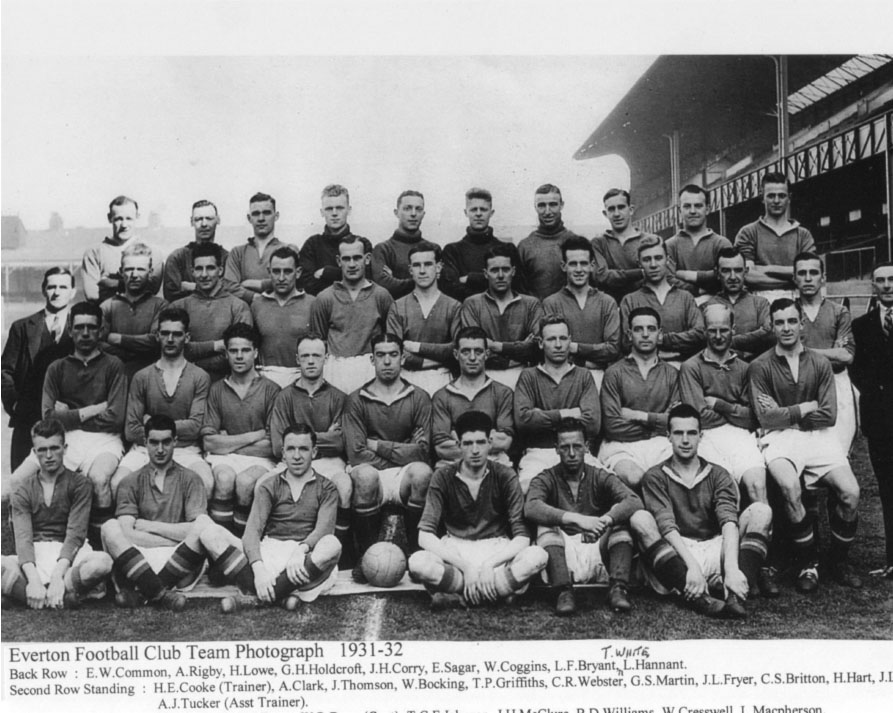 BLUES WEALTH OF PLAYERS.
August 17th 1931. Liverpool Post and Mercury.
Reserves make first team work.
By "Bee."
Everton took £442 for charity on Saturday at their first trial game, a game revealing much reserve team talent for Hunter Hart, the new man in charge, to work on. The Reserve team at one point had a lead of 4-1, and Goodison Park habitués (to the number of 13,000) set up a loud and long call to further effort on the part of the young leaders. It was then that Dean, the new captain, who had done much passing and got no result for his labours, did two things characteristic of the man. He made a telling first-time drive with the left foot, and later just as neatly and quickly took another goal, through a truly smashing shot. Dunn scored on time, so that the game was drawn 5-5.
The scoring.
It is a result condemns and does not condone, yet it is a result that makes goal making an assured factor for first and second teams. Which is all to the good of the spectators of the modern age, who never seen to tire of bug scores. The scorers were; Martin (2), Dean (2), Dunn (2), Phil Griffiths (2), Johnson and Cuncliffe. The special feature of the day was the display of Phil Griffiths, the enlivening and lively outside right of the Reserve side. He careered through at will, ably served by a lanky young lad from Adlington, who scored the neatest goal of the day with a glide-header. Griffiths is stout in his challenge and sure in his shot. Martin retired through thigh injury. Fryer taking a place in the attack, and Webster becoming centre forward. Clark of Luton, impressed by his dour yet subtle work at half-back, and Rigby had a field day at outside left, being well served by McPherson, to whom these games produce just the right atmosphere and pace.
Holdcroft Impresses.
Holdcroft, signed forty-eight hours before, a tall Darlington youth, showed special faculty for getting to the high centres and cross shots. He was beaten early on by a ball that went between his legs. Afterwards he was without fault and his daring saves led him to the main applause of the afternoon. Holdcroft, however, did not take all the goalkeeping prizes; Sagar began with an error, paid nought for his fault, and wound up with honour, glory and a slight injury –his style of play suggests injury. Of the first team members there is little to be said except that the half-back line was not as satisfying as it might have been. Thomson was best. I though Dunn hit the ball harder than usual and that Johnson developed the upward pass to a nicety. At back Cresswell revealed his sense of touch and construction, and Bocking, playing a similar type of game, revealed a classy style without pace in its rumour; indeed it looked as if Everton's first team defence will consist of "two of a kind." Result Blues 5, Whites 5
Blues; – Sagar, goal; Bocking and Cresswell backs; McClure, Gee, and Thomson, half-backs; Critchley, Dunn, Dean (captain), Johnson, and Stein, forwards. Whites; – Holdcroft, goal; Common and Lowe, backs; Clark, Griffiths, and McPherson, half-backs; Griffiths, Cuncliffe, Martin, Webster and Rigby, forwards.
LEEDS UNITED RESERVES 1 EVERTON RESERVES 5
August 31 st 1931. Liverpool Post and Mercury
Everton Reserves defeated Leeds United by five goals to 1 at Leeds. Everton were superior all round. Their forwards being particularly clever in passing and shooting, they were well supported by halves, who were also sound defensive play. White was an able leader and scored twice, the other goals for Everton being secured by Webster, Martin and Griffiths. Hornby scored the goal for Leeds.
Everton Reserves; – Holdcroft, goal; Common and Lowe, backs; McClure, TP Griffiths and McPherson, half-backs; Critchley, Martin, White, Webster and Rigby, forwards.
EVERTON RESERVES 1 BLACKBURN ROVERS RESERVES 3
September 1 st 1931. Liverpool Post and Mercury
Blackburn Rovers accomplished a fine performance in defeating Everton at Goodison Park, for the home side, indulged in much attacking, that was dangerous, but the visitors particularly in the closing stages, appeared able to provide the more accurate and sharper finish. An evenly contested first half showed each goalkeeper revealing sound judgement. After Roscamp had two goals disallowed for offside, Rigby scored for Everton after Crawford had edged away a shot from Martin. Eight minutes after the resumption Groves scored a good goal. Soon afterwards Talbot added a second and later Roscamp a third. Turner and Groves, on the Rovers left made the most effective wing, Carter was a convincing half, and Holdcroft, Common, McPherson, and Martin were conspicuous for Everton.
Everton Reserves; – Holdcroft, goal; Common and Lowe, backs; McClure, TP Griffiths and McPherson, half-backs; Critchley, Martin, White, CR. Webster and Rigby, forwards.
EVERTON RESERVES 2 BIRMINGHAM CITY RESERVES 2
September 7th 1931. Liverpool Post and Mercury
Martin missed penalty at 2-1
At Goodison Park. The home side did enough attacking to have yielded about four or five goals, evening allowing for their sturdy reliability of the Midlanders defence. Everton formulated their attacks convincingly, and invariably made advances through Rigby or Critchley supported by sound work from the halves, but it was in the goal area that Easton failed hesitancy permitting the Birmingham defenders to clear. Martin in the centre played well in the first half, but later scented enable to work smoothly. Martin opened the score, Kearing equalised and after the interval Webster gave Everton the lead. Martin then missed from a penalty, and Keating levelled the score with a penalty. Everton's halves played well throughout. Everton Reserves; – Holdcroft, goal; Common and Lowe, backs; McClure, TP Griffiths, and McPherson, half-backs; Critchley, Cuncliffe, Martin, Webster, and Rigby, forwards.
MANCHESTER CITY RESERVES 2 EVERTON RESERVES 0
September 14th 1931. Liverpool Post and Mercury
Tommy White Penalty missed.
Though Manchester, at home, were on top in the second half, both their goals resulted from mistakes by Holdcroft, who otherwise kept a good goal. Redding scored in the 45th minute and Roberts in the 90th minute. White failed with a penalty kick. The Everton defence being outstanding, but the forwards were slow and laboured. Walmsley, Felton, Gregory, and Payne were the pick of the home side.
Everton Reserves;- Holdcroft, goal; Common and Lowe, backs; McClure, TP Griffiths, and Archer, half-backs; Critchley, Cuncliffe, White, Martin, Rigby, forwards.
LIVERPOOL 1 EVERTON 3
September 21 st 1931. Liverpool Post and Mercury
Dean at his best
Hat-trick which gave Everton Victory
55,000 spectators at derby Game
Dean beats Sandy Young's Derby goal record of ten and goes to eleven.
By "Bee."
A great crowd of 55,000 productive of a sum of £3,228, saw Everton beat Liverpool by 3-1. It was at Anfield this latest record was put on the list of meetings between the two rival sides of the city and for once in a way Everton had to field deputies McPherson, and McClure for Thomson and Clark, both down with the flu –whereas it has so often been a case of Liverpool pleading poverty of reserves or the loss of a first team member at this inconvenient moment. Everton tired Critchley for Griffiths, this being the only tactical team change announced. Thus Liverpool with the memory of a surprise and goal-reaching result against Middlesbrough in the middle of the week imagined that this was to be a further addition to their laurels and against their pet opponents from across the Park. The signs and portents suggested that while Liverpool had become live, Everton had gone dull and listless, thudding their way rather than threading their way through to goals. Dean had not scored a point throughout the season. He had offered some to his comrades, but there the register stood. It had even been mooted that the captain of the side might be dropped. Dean might be left out of the Derby game. The thing seemed like sacrilege, but the selectors wisely denied the thought of sinking the pilot or dropping him.
Like a Giant.
Actually Dean has had a curiously unbalanced season. He has had ankle trouble that kept him out while White got a hat-trick performance at Portsmouth. Probably Dean smarted under the lash of critics, who had seen him play for nought at home games. Dean went into the game like a giant. He showed how he can still be the best centre-forward in the world if the chances are at hand. Little room is needed by this bulky man; he stood by the rival captain, Bradshaw, and seemed a tiny tot. Yet Dean went up to head balls that Bradshaw should have had, and Dean's head was first to connect with the ball. He got the Liverpool defence astir early, and they did not settle down for an hour; they became flustered, they took up awkward positions; there was no dovetailing between the backs, and all this time Dean was taking almost every chance offered to him. He had most of his chances to those deft and sure passes to Stein or Critchley that should make then young men handsome centres of the ball.
The Anfield Genius.
Dean's hat-trick was merely history repeated. On the same ground, against the same goalkeeper, he had performed a hat-trick, but the game had been a draw. This game could not be drawn because the Liverpool forward line was never moving sweetly. They had no round of passing. The right wing was pressing its way, but not finding its mark; Wright was still the genius of the attack, and moving him from centre-forward meant that the line had no leader. Jim Smith floundered and flurried; a trifle nervous still and luckless with two shots he made. But them most of the Anfield shots could have been saved by a commoner let alone by a smart Sagar, whose standard of goalkeeping was shown to the public when Barton having taken the centre-forward, berth to attempt a smash and grab "half" share of the spoils saw his great shot handed out by Sagar with a fine sweep of the hands. Sagar was very good against a very bad attack, whose chief member was perhaps Gunson. The Wrexham man relished the way the opposing half-back held him, but for holding off nothing could compare with the Liverpool defence of the first half-hour. They stood wide apart and Dean at times was marked by neither pivot nor yet a full-back. The positioning was such that one could not realise it. Dean, alive to the arts of positioning, placed himself where he willed, and the skill of his hat-trick was centred in knowing when and how to shoot or head. His first goal came in a minute; Wright equalised from a position that looked like offside, but if it was then this was balanced by Referee Lines not remarking on McPherson's handling case in the penalty area. Less than half an hour was sufficient to make Everton forget the Wright goal and concentrate upon Dean. Yet Liverpool forgot to do this. Bradshaw frittered his way through riskily if prettily. Dean became a tackler as well as a forager and a forward maker.
Great Goals.
Dean headed a goal from Critchley' s centre with little space at which to aim, and he scored a further goal with that accuracy of placing that makes him put a ball to inches of the upright. No one forward places more obliquely or with more confidence. Gone was the lethargy, and lumpiness and tardiness of the mid-week game. This was a Derby Day to be won, Dean would win it. He had to thank Johnson for a lot of compelling work, and Critchley came back to favour with some sharp, incisive runs in which half-control counted for a lot. It would be fair to say, in fact that the Liverpool defence was out run and out-generalled, but they contributed to their own downfall by false positioning. Jackson was the best and pluckiest of all the backs, but McDougall could do little right and the forward line's faultiness I have already named.
Cresswell and the Half-Backs.
Scott, like Sagar, was splendid, and Cresswell was the dominating easy factor of the field of defence. The Everton half-backs played as well as necessary, but it was necessary to be very skilled against such a forward five, and the best feature from a Liverpool point of view was the fine rallying effort of the Anfield side late in the game –in truth, through the second half period. Yet even then there was wanton waste with shots Barton and Smith particularly. How, then could they hope to reach the score set up by Everton's centre-forward and by the team's general excellence? Dean has now passed the long-standing record of the "Derby" games wherein Sandy Young stood attention at ten. Dean has eleven –with power to add to his number. He showed craft, speed, and safety first; measures on Saturday that made one wonder where he had hidden his reserves for the last two years. Dean was inspired and inspiring. It was good to see such earnest football from this young man and captain. Virility and superiority stamped him through the day's hard toil as the natural centre-forward, the best header the game has even today, and a genius in the art of placing himself in the proper position and –away from opponents! This was Dean's game.
Teams; Liverpool; Scott, goal; Done, and Jackson, backs; Morrison, Bradshaw (captain), and McDougall, half-backs; Barton, Hodgson, Smith, Wright, and Gunson, forwards. Everton; – Sagar, goal; Bocking, and Cresswell, backs; McClure, Gee and McPherson, half-backs; Critchley, Dunn, Dean (captain), Johnson, and Stein, forwards. Referee C. Hines, Birmingham.
EVERTON 2 DERBY COUNTY 1
September 24th 1931. Liverpool Post and Mercury.
Everton Squeeze Through
Derby County's Rally
By "Bees.
"Everton found Derby County very difficult to hold, but the local side gained the points by the odd goal of three. The County side had youth, pace, and enthusiasm. They work swiftly and to the point –the goal area. There they did not fare so well as a week ago when they were conquerors by 3-0, and Bowers got the 3 goals. This time, in the return game, Bowers had little chance. Bocking, with his solid and sure style, is at the moment stronger than it has been for many seasons. There is a good working agreement between the backs. Creswell's nonchalant robbery of the ball from Bowers, who was going hot pace towards goal, was typical of the man. Bocking was not so stylish, yet he was quite effective even if he was once nearly caught napping. Derby County were not out of the prizes when defence was concerned. Copper the international back gave another studied and studious display of five resolute kicking, but his forward line was unbalanced, and his team generally did not respond to his example, Mee for instance, hardly being seen through the match, possibly through the absence of his usual co-worker, Lewis, ex-Huddersfield. Everton were not exactly satisfying any more than the game touched high spots. There was a lot of poor football and needless delay on the part of Everton, and with Derby at times rushing at too great a pace to allow them a conclusive effort towards goal making the game dragged quite a good deal until Derby made a fighting finish. Derby got a goal through Bowers snapping up a half chance, when Sagar might have punched clear, but conceived the idea of trying to make a catch.
Johnson's two Goals.
Johnson, had got two goals in the first half, one a penalty kick , justified by the way Dean was pushed as he ran in to head the centre to goal. Johnson scored with ease –as should always be the case; but the second goal came through a melee and Johnson, with his right foot, drove in a ball that bumped and had little pace –it touched the upright before it crossed the line. So Everton led by two goals, and they imagined a vain thing –they thought the game was over. Derby County shook the Everton side. The home team began to fade out, and found themselves unable to catch that elusive forward. Centred were rained in with that excellent curl that Crooks applies, and although it must be confessed that Dean headed on to the crossbar with Wilkes –merely as a matter of recording the main event –the fact remains Everton were glad to get their victory over. Derby were altogether too menacing, and ruddy with practically the last kick, had a great chance to make the score what it should have been 2-2. He drove straight at Sagar at a time when that young man had begun to fumble the ball.
Sagar's Save.
Sagar had previously turned a shot from Bowers from the goal to a corner kick –a turning point in a game wherein the three goals were not of the enthusiastic type, nor yet well made. So that the game was like the goals –dull in its make-up. Everton's wing half-backs were not always satisfying, McClure was dogged, and McPherson was Dalian, Gee being best but falling into the error of giving needless free kicks. Oddly enough, it was Barker, the visitors centre half-back who had his name taken by Referee Cartlidge, of Burslem, for an offence hard to define. There were some stoppages, and Crooks had a nasty twist, and McPherson, and McClure were also damaged. It was hard football without conviction, and with little shooting. Each goalkeeper saved what one can only describe as a striking shot –Johnson and Bowers the shooters –and Everton's extreme wing men plus the energetic Dean were best of the winners' forward line –the most certain in their attacks, the most settled in their mode of play. Yet Johnson for half an hour played superlatively good football, artistic and skilled. The he faded out in common with many others of the side. Cresswell simple went through to the hitter and with his calm judgement and his delicious football. Derby' speed gained them nothing; their plucky and insistent finishing of the last half gained them one goal. They should have had two –they earned them. The Fates were not kind to Derby County.
Teams; Everton; – Sagar, goal; Bocking and Cresswell, backs; McClure, Gee, and McPherson, half-backs; Critchley, Dunn, Dean (captain), Johnson, and Stein, forwards.
Derby County; – Wilkes, goal; Copper and Collens, backs; Nicholas, Barker, and Jessop, half-backs; Croosk, Ruddy, Bowers, Ramage, and Mee, forwards.
ARSENAL 3 EVERTON 2
September 28th 1931. Liverpool Post and Mercury
Arsenal Forward Snap
Everton Deservedly Beaten.
By "Bee."
Arsenal, a brainy football side, ably managed and controlled and selected, beat Everton at Highbury before 50,000 spectators by 3 goals to 2. The margin is kind on Everton; it doesn't indicate that Bastin hit the upright and that Hulme struck the post with a great drive; it does not breathe the fear of the Everton defenders every time the Arsenal forwards started their mission –which is not goals –at any rate in the first instance; they take the ball as far up to goal as Everton's line likes to, but with this difference. Where Everton forwards dwell upon their going, Arsenal never stand upon the order of their going –they go-and they take the ball with them. They make a three-piece suite in combination. Everton make a two piece, slaves to convention. Arsenal will not be enslaved by anyone –least of all the powers that be. There are three sectors; the inter-twining of the names need not be given to explain this trinity, but one can do no better than say it is a mingling of kindred spirits as between Jack, James, and Bastin, with Hulme, the express dashing flying winger and Lambert the alleged cumbersome centre-forward, who is put where he is for a purpose –and no more is expected of him.
The Right Blend.
The blend is there; the brain is there; as Cresswell said after the game. "You cannot beat this side by charging; you can't get near them to deliver your charge; you must apply brains, and if they beat you, well they are the better side." They were the better side, but fate was kind to Everton in more than one direction. Everton played well for half an hour. They got a goal lead, but it was rather lucky, for Critchley's gentle handling added to the ball's progress. They were worth a goal –but a better frame of goal than this. The next moment Critchley took up the gap opened by the unwise Hapgood, who was wild with an attempted clearance. Critchley shot. But he was angled and possibly was angered when he realised that Dean, calling for a pass, could not have escaped making the margin two goals to nought. This was the turning point of the play. The game had been lost by this lack of forethought and wisdom.
Two in Two Minutes.
Arsenal scored two goals in two minutes. The first was an oddity; Sagar, although half-covered by a crowd of players, actually touched the ball more surely than he had done in the game versus Derby County on Wednesday. Hulme had lobbed it, but it might be that Sagar put through his own goal. It was a blow. Stern Sagar, relentless in his daring and beautiful in his leaps towards the high ball, had his moments of frailty. One minute later Jack had scored from Bastin's seemingly offside post. Arsenal now sparkled, but Cresswell thought he would take his fair share now, and while he was the towering back of the afternoon, Bocking did a lot of serviceable work. James and Jack, in quick moves, turned the game 100 yards. They don't know the word "space." The pair bewildered, and while Cresswell held on to his delightful scientific tackling exhibition, there was a chance for Everton. A goal was all they needed. Critchley offered it. Dean accepted it, but Everton had run to seed; the cost had been too great; a game that had been offered them in the first half hour was now refused them. Arsenal played fine free football and every time they were forward one feared a goal. It was no surprise when it arose through Lambert, but the quaint changeability of the game was shown by the fact that after this Bastin inclined to have a shot at goal. This outside left is one of the hardest hitting youngsters in the game. He drove in three "cannon balls," and Sagar saved them so well that he left the ground with a rare volley of applause, and the crowd the day's wobbling game, Critchley missed a chance of scoring through slowness with the last kick. So Critchley had got a gaol he should not have got, had not got a goal, he should have got, and he given Dean the vital goal that made a draw possible.
The Better Side.
Man for Man, Arsenal were incontestably the better side, the more rousing, the more deadly in their practicability. The loser's wing half-backs had moments of inspiration, but they also had long spells when they did not work the ball swiftly. Dean was slow first half, but warmed up to the second half, and Johnson after a fine half-hour, faded away a trifle, yet had his chances to score goals, whereas Dunn was generally a provocative inside winger, roaming, warting work, but not happy in the "return pass," –the absence of shots was noticeable. That was where Arsenal were strong, they missed goals, but at least they shot insistently, and much of their jugglery was of a fine football character. A good game; a game in which Gee did well; and the home team had a third back, Roberts, of Oswestry, playing to orders and resting on his full-backs, but receiving heading work in abundance through Everton not having the ability to realise the call for a positional change –centre forwards Dean became grits for Roberts.
Teams; Arsenal; Preedy, goal; Parker, Hapgood, and Roberts; backs; Jones, John, half-backs; Hulme, Jack, Lambert, James and Bastin, forwards.
Everton; – Sagar, goal; Bocking and Cresswell, backs; McClure, Gee and McPherson, half-backs; Critchley, Dunn, Dean (captain), Johnson, and Stein, forwards.
STOKPORT COUNTY RESERVES 1 EVERTON RESERVES 0
October 19th 1931. Liverpool Post and Mercury
at Stockport.
The winning goal was scored by Barber, the Stockport centre-half, eighteen minutes after the interval. Everton were never allowed to settle down, and had a bust time storming the raids of the Stockport attack. Everton were served in defence, but the forwards lacked cohesion.
Everton; – Holdcroft, goal; Bocking, and Lowe, backs; TP McClure, Griffiths, and Archer half-backs; P. Griffiths, Martin, Reed, Fryer, and Rigby, forwards.
EVERTON RESERVES 1 PRESTON NORTH END RESERVES 4
October 26th 1931. Liverpool Post and Mercury
The score at Goodison Park did not exaggerate Preston's superiority, for if North End had accepted the chances offered Everton would have been overwhelmed in a game that was the losers' most disappointing display this season. Everton certainly gave Wolf (a great goalkeeper) plenty of the ball, but their attack lacked spirit and cohesive collaboration. The halves were never wholly convincing in their support, whilst the defence was very uncertain and lacked understanding. Holdcroft had a poor match Preston displayed what Everton could not –fast open progressive advances with a snappy finish, and goals come from Scott, Farrell (2), and Gillespie. Rigby's scored Everton's goal in the closing minutes.
Everton; – Holdcroft, goal, Common and Bocking, backs; McClure, TP Griffiths and Archer, half-backs; PH Griffiths, Dunne, Reed, Martin, and Rigby, forwards.
EVERTON RESERVES 1 SOUTHPORT 3
October 29th 1931. Liverpool Post and Mercury
Liverpool Senior Cup Round One
Southport Earn Cup Victory
Everton side beaten at Goodison Park
by "Bee."
Southport beat Everton Reserves at Goodison Park, yesterday by 3-1, in the first round of the Liverpool Senior Cup. It was not a good match because there seemed to pervade the Everton team an idea, that they could beat their Third Division brethren at any moment. Actually this never looked likely because Southport playing well, and arousing themselves to earnest effort, got a lead and earned their victory. They won through goals by Hill (2), and Cowen. Generally speaking, Everton provided the tip-tap, but the pass that followed it was rarely sound and Reed, the home centre-forward, had few changes. It is true that he and Dunn hit the woodwork, but if Southport had been a trifle fortunate in front of goal their excesses of attacks must have brought them a handsome lead by half-time. As it was the game spluttered for a few minutes in the second half, when Worrall scored for the home side, but after that Southport took up the reins again, and won readily not handsomely.
Forwards Decide.
The difference between the two sides was the difference in attack. Everton had a wing pair that tried hard, but the inner forwards were not inclined to busy themselves. Archer, McClure, and Britton did many bright things against a forward line that was "well together" and Common and Lowe had a rather thankless task, because the more they put the ball up the field the more certain it would come back through a mistake by one of their own men. Having paid Everton the compliment they carried –in goal the amateur Corry did quite well and was not to blame for any deficit –one has to say that the Southport team played with a degree of art and ability that did them proud, Baker's best work came late on when Everton's inside forwards began to shoot to show that they could deliver the shot; Baker was safe, and in front of him were two stern backs. Vincent was rugged and was flanked by able wing half-backs. The front line was quick and not haphazard; they formed the backbone of the team, although they were forwards, Waterson was not so prominent as usual and missed one easy chance through not going right into the goalmouth. However, the team all round bore itself ably and well and earned the right to be at home to Tranmere Rovers in the next round of the Liverpool Cup. Everton; – J.H. Corry, goal; Common and Lowe, backs; Britton, McClure and Archer, half-backs; Worrall, Dunn, Reed, Martin and Rigby, forwards. Southport; – Baker, goal; Robinson and Seagraves, backs; Vincent, Holme and Hills, half-backs; McConnell Waterson, Cowan and Ison, forwards.
SHEFFIELD WEDNESDAY RESERVES 2 EVERTON RESERVES 1
November 2, 1931. Liverpool Post and Mercury
Fast, clever football was seen at Hillsborough. Sheffield deserved their success, for they were much the more effective, notably in the first half. Everton, after equalising soon after the restart, played with more enterprise, and both Birkley and Rigby did well on the wings, and Dunn schemed cleverly. The defence was sound, and McClure and McPherson strong halves. Millership (2) for Wednesday and Martin (Everton) were the scorers.
Everton; – Holdcroft, goal; Common and Bocking, backs; McClure, McPherson and Archer, half-backs; Birkley, Dunn, Reed, Martin and Rigby, forwards.
EVERTON RESERVES 6 BURNLEY RESERVES 1
November 9th 1931. Liverpool Post and Mercury
Burnley, at Goodison Park could be considered unlucky in being so heavily defeated. For although Everton played well enough to deserved victory, it was the loss of goalkeeper Conway throughout the second half that led to Burnley becoming much disorganised. Kelly opened the score for the visitors and it was during the attack in which Reed scored for Everton's equaliser that Conway sustained what later believed to be a fractured bone in his left forearm. Summers outside right took his place in goal. Webster gave Everton the interval lead. After the resumption Everton monopolised the pressure and goals were scored by Rigby (2, one penalty), Birkley and Dunn. The new right winger Birkley played convincingly, and the deputy Burnley goalkeeper also did well.
Everton; Coggins; Bocking and Lowe, backs; McClure, TP Griffiths and Archer, half-backs; R. Birkley, Dunn, G Reed, CR Webster, and Rigby, forwards.
EVERTON RESERVES 7 STOKE CITY RESERVES 2
November 23rd 1931. Liverpool Post and Mercury
Everton throughout played sparkling football, and, although Stoke tried desperately hard to break the brilliant combination of the home attack, they experienced great difficulty in encouraging a front line that worked the ball with admirable precision. The City started well, with Taylor scoring an early goal, but Rigby equalised and then Martin and Fryer added further first half goals. Coggins made two brilliant clearances from McDade and Taylor, but after the interval Everton set up a constant series of trustful attacks. Fortunately Beswick kept a brilliant goal. Dunn, who was exceedingly elusive, scored the fourth goal and Martin who had played splendidly constructive football throughout, completed a hat-trick with three more Everton goals. Taylor scored Stoke's second goal.
Everton; – Coggins, goal; Bocking and Lowe, backs; McClure, TP Griffiths, and Archer, half-backs; PH Griffiths, Dunn, Martin, Fryer, and Rigby, forwards.
HUDDERSFIELD TOWN RESERVES 4 EVERTON RESERVES 0
November 28th 1931.
No Information in local press.
Everton team; – Coggins, goal; Bocking and Lowe, backs; McClure, TP Griffiths and Archer, half-backs; PH Griffiths, Dunn, Martin, Fryer, and Righy, forwards.
EVERTON RESERVES 1 WOLVERHAMPTON WANDERERS RESERVES 2
December 7th 1931. Liverpool Post and Mercury
At Goodison Park. Wolverhampton when on the advance, were always dangerous although their attack were not as consistent as Everton's. The home defence played well for the most part, but they had spasm of uncertainly, and it was during these spells that the Wolves scored their goals. Buttery opened the score in three minutes and after Dunn, Martin and Webster had been very near, Buttery took advantage of a defensive lapse to score the visitors second goal. Martin headed against the crossbar, and then Webster reduced the lead, with a good goal. Everton did most of the second half pressure without being able to get the equaliser.
Everton; – Coggins, goal; Bocking and Lowe, backs; McPherson, McClure, and Archer, half-backs; Birkley, Dunn, Martin, Webster, and Rigby, forwards.
EVERTON RESERVES 3 MANCHESTER UNITED RESERVES 2
December 21 st 1931. Liverpool Post and Mercury
Everton deservedly won a hard fought encounter, but the visitors had the satisfaction of making then fight for every inch of ground. The winners did most of the attacking, but accurate finishing became decidedly difficult against the sturdy first time tackling of the united defence, while Thompson in goal was responsible for some remarkable fine clearances. Manchester in their spasmodic attacks revealed practical ideas, and inside 35 minutes they had established a two goal lead. Hopkinson and Bennett scoring. Just before the half-time Reed scored for Everton, who in the second half crowded on heavy pressure and harassed, the united defence. Reed, who had played well throughout added two more goals to complete a hat-trick and give Everton victory. The winners were good, without being really too convincing all round.
Everton; Coggins, goal; Bocking and Lowe, backs; McClure, TP Griffiths and Archer, half-backs; PH Griffiths, Cuncliffe, Reed, Martin and Rigby, forwards.
EVERTON RESERVES 7 WEST BROMWICH ALBION RESERVES 2
December 26 1931. Liverpool Echo
Everton played brilliantly throughout, and in so decisively defeating the Albion gave their best display of the season. The attack found able support from the halves, and it consequence, the front line moved ahead with admirable precision. The Albion started well, and Lowe, clearing off the goal-line, saved an early goal to Gate. At the seventh minute Rostin scored for West Bromwich, and then to the interval followed an avalanche of Everton goals, in which Reed figured conspicuously. The young Everton centre was in irresistible form, his speed, sharp shooting and ball control completely non-plussing the Albion defenders. In scoring five goals Reed accomplished a remarkably fine performance. Everton goal crop tended to dishearten the Albion; in the second half they fought hard to reduce the deficit but the only goal of this period is credited to Everton. Groves, in the Albion goal played well, despite the score, but the backs were uncertain at times. Scorers for Everton Reed (5), Cuncliffe and Birtley and for the Albion Poslin and Fitton netted.
Everton; – Coggins; Bocking, Lowe; backs; McPherson, McClure, and Archer, half-backs; Birtley, Cuncliffe, Reed, Martin, and Rigby, forwards.
WEST BROMWICH ABION RESERVES 1 EVERTON RESERVES 0
December 28, 1931. Liverpool Post and Mercury
Fitton miss penalty then scores later on.
Everton Reserves were fortunate in not losing by a greater margin at the Hawthorns, where Albion were always the superior side. Coggins in the Everton goal, was the hero of the match, for he saved his side on countless occasions. Fitton, after missing a penalty made amends by scoring Albions goal with a header.
Everton; – Coggins; Bocking, Lowe; backs; McPherson, McClure, and Archer, half-backs; Birtley, Cuncliffe, Reed, Martin, and Rigby, forwards.
EVERTON RESERVES 6 DERBY COUNTY RESERVES 0
January 2nd , 1932. Liverpool Post and Mercury
Everton, who played Martin at centre forward, altogether outclassed Derby County at Goodison Park in a Central league game yesterday. Fifteen minutes before the interval Martin scored, being followed by Cuncliffe and McPherson before the interval. Worrall and Birtley (twice) scored in the second half; Webster, Cuncliffe and McPherson were outstanding Everton players, Cuncliffe goal being a brilliant effort taken outside the penalty area. There were 5,000 spectators.
Everton; Coggins, goal; Bocking and Lowe, backs; McPherson, McClure and Archer, half-backs; Birtley, Cuncliffe, Reed, Martin, and Rigby, forwards.
EVERTON 2 LIVERPOOOL 1
February 1, 1932. Liverpool Post and Mercury
Defences on Top.
Lively Exchanges in Derby Game.
By "Storks."
If the latest Derby meeting between Everton and Liverpool will not go down to posterity as a football classic, it will not be readily forgotten, for it was a battle that was not won until the final whistle had sounded. For ninety minutes both sides fought tooth and nail. Every inch of ground was strongly contested, no player yielding to another without offering stout opposition, so you will see that it was a hard game, clean to a degree, and a fitting result. Not since the season of 1927 have Liverpool beaten their rivals in a League encounter but the Anfielders have still that cup victory to fall back on when the argument as to the merits of the side crop up at a future date. I know they were satisfied with the result. Few teams have held Everton at Goodison Park to a one goal margin, so on that score alone they have something to talk about. Goodison Park has been the graveyard of many teams this term. Goal-scoring feats have been performed there, but Liverpool's defence stopped the goal riot and made Everton play desperately hard to bring on the victory, and incidentally, avenge their Cup defeat, and also supplied them with another double. Sunderland being the other club to supply them with a "double" feat. Without trying to minimize Liverpool's performances it must be said in fairness to Everton that they won the day without such stalwarts at Cresswell and Gee, while the left winger was a new one Rigby, coming into the side after a long absence. Liverpool can reply that they were without the help of James Jackson, but as all the deputies did well little more need to said of these changes.
Battle of Styles.
It was a battle of style, and if Everton was the more polished Liverpool's was just as effective. Everton worked their way to goal by close combination, and while this was, perhaps, more pleasing to the eye. Liverpool's replies, made through the long pass out to the wings and then a speedmiddle or a quick shot, were just as dangerous to Sagar and his colleagues as Everton's were Scott, and his backs. But taken all through the defences were on top, and the honours of the match must go to this section of the teams. Everton started as if they would repeat their cup-tie sensation of getting a goal inside a minute and Dean was a shade unlucky in finding two strong drives returned to play because of the ball rattling up against a Liverpool man's body. This was followed almost immediately by a raking shot from Barton, Sagar4 pulling the ball down from underneath his crossbar. Barton went one better in his best effort, for Sagar was beaten and was thankful to find the ball bump against his crossbar. This undoubtedly cressed an opening for the making of a Liverpool goal for Gunson had but to get his head to the ball as it dropped from the crossbar and nod a goal. Gunson, however, headed back across the goal and Thomson was able to head away. Incidents of this character were numerous Dean opened the way for Rigby when he made a solo dribble on the left wing, and then scooped the ball back, but Rigby was unable to find a true line, and it was left to Barton to provide the next thrill. Barton's shooting all through had been fine. He got enormous power behind his shots, and Sagar must have been pleased to see one of them travel an inch or two outside his upright. It was anyone's game, yet the opening goal came as a surprise for Gunson's centre did not suggest a lot of trouble until Barton closed in and headed on to Hodgson, who in turn made Sagar leap to the ball to keep it out. Sagar actually got possession, but Wright hustled him out of possession, but Wright hustled out of possession, and then tapped the ball into the net. –This 29 minutes.
Everton Shaken.
Everton were shaken, but they plucked up courage and made a might onslaught on the Liverpool goal, but it was the over-eagerness of their forwards which ruined their prospect of an equlaiser. Dean actually kicked round a ball with an opening before him, but worse than that was when a pass from the rear beat Bradshaw, and struck Dean, who was right through. Here was a goal. Never was there such a chance, but Dean "lost" the ball and on sighting it again was too late, the Liverpool defence having massed itself against Dean. It was this self-same Dean, however, who made the equaliser possible. It was an unselfish gesture on his part, that White was given an open goal to shoot at. Dean was over on his left, harassed, no doubt, but headed over to the right, the ball dropping dead at white's feet. White took steady aim and slammed the ball a shade to the right of Scott, who, however, got a hand to the ball and partially saved, but the power of the shot was too great, the ball bouncing to the ground, and then spinning over the line, with Scott scrambling on all fours in his vein effort to prevent it crossing the line. It was a magnificent effort by Scott. So the first half finished all square. Still the battle raged, but, whereas Liverpool's forwards who had shown amazing pace in the first half, now became slow, and Scott was lucky when Critchley hit his body with a big drive; but at the hour a foul by McPherson led to Everton's victory goal. For the second time Scott's body prevented a goal but he was not so fortunate on this occasion, the ball coming out to Critchley, who promptly sent it flying into the net. Liverpool were not done with, and but for some fine saves by Sagar they might have recaptured the lead, and a miss by McPherson was greeted with groans. Wright was never comfortable at centre forward, and twenty minutes from the end changed places with Hodgson. but even that change did not bring the desired result, but Done's free kick –a Speciality of this –was only saved because Sagar brought his body to his aid. His hands alone could not have held, the ball, for it was travelling like lighting, but Sagar hugged it to his body and brought to mind the days of Sam Hardy, who made these sort of saves daily.
Williams in Fine Form.
Williams was the best back on the field, but he was not far ahead of Bocking, who did well in a quiet sort of way, and Steel goes on from one success to another. Done was steady and strong, although up against Everton's brightest wing. Critchley and White formed their best wing, but it is a long tome since Critchley had been so subdued. Dean was in the hands of Bradshaw (a third back) throughout the whole piece, yet made some fine openings for his partners, who, however, were like those of Liverpool, never a brilliant line. Barton was undoubtedly Liverpool's shinning light in attack. He used his speed to effect, centred well, on the run or otherwise, and his shooting was brilliant. Barton should be kept on the wing. It is his best position. Hodgson worked hard, but Wright could not make head nor tail of McClure, and was glad to change over with Hodgson. Gunson was second best in the line, always a dangerous man when skirting the touch-line. I like Liverpool's half-back line. Morrison is in his best form, and if Bradshaw was not of much help to his attack (he was mainly a defensive half) he stopped Dean's progress, and McDougall, who never plays a had game, kept a sharp watch on White and Critchley. The goalkeeping all round was excellent. The more I see of Sagar the more I like him. He remainds me of Elisha Scott in the latter's greatest days. He fields the ball in the same way and has the same cat like agility of the Irishman Scott, with all his years behind him, can have few superiors.
Teams; – Everton; Sagar, goal; Williams and Bocking, backs; Clark, McClure and Thomson, half-backs; Critchley, White, Dean (captain), Johnson and Rigby, forwards.
Liverpool; – Scott, goal; Steel and Done, backs; Morrison, Bradshaw (captain), and McDougall, half-backs; Barton, Hodgson, Wright, McPherson, and Gunson, forwards. Referee Mr. G. E. Lines, Birmingham.
McCLURE BACK IN EVERTON SIDE.
February 10, 1932. Evening Express.
Deputy for Gee at Blackpool.
By the Pilot.
Charlie Gee, Everton's international centre half, will be unable to play in the return match with Blackpool at Bloomfield-road on Saturday. He injured an ankle in the game with the Arsenal, so his place will be taken by Joe McClure, who last season was the regular right half. This will be McClure's fourth appearance of the season, but his second as pivot. He played at right back against Liverpool and the Arsenal in September, and came in at centre half for the return "Derby" game with Liverpool recently. McClure is a sound player who cuts out the trimmings in favour of hard, plugging football. He is a ready tackler and displays good footwork. This will be the only team change. Rigby is being preserved with at outside left, this being his third successive appearance. The Blues will find three former colleagues in the Blackpool ranks –O'Donnell Wilkinson and Harrison –so the game will have a real Goodison Park flavour. When the clubs met at Walton earlier in the season the Blues won by three goals to two. Everton will be anxious to complete the double, and so bring to an end their recent dismal away record, which has resulted in five successive defeats. Everton; Sagar; Williams, Cresswell; Clark, McClure, Thomson; Critchley, White, Dean, Johnson, Rigby.
BLACKPOOL 2 EVERTON 0
February 15, 1932. Liverpool Post and Mercury
Everton Slump
Altered tactics of Leaders.
Blackpool Worthy Winners.
By "Stork."
There is a serious slump at Goodison Park. Everton have fallen from their high pedestal and are going to find it a difficult task to maintain their position at the head of affairs. In fact, they will not hold the leadership of the table any length of time if they do not provide play better than that which they produced against Blackpool at Bloomfield-road. It was their worst game of the season, and at no time did they suggest that they would beat the lowly seaside club. It was difficult to understand that here was a meeting between top and bottom clubs of the League. Everton did not play like champions, and Blackpool deserved to win by two goals to nothing.
"W" Formation Revived.
It has been suggested that the Everton side has gone stale after its hard season in the Second Division and the tremendous task of holding its place at the head of the First. There may be a lot in that, but they are not the only reasons. There is a weakness in the team. Men who had previously made the side one to fear have fallen from grace. The style of play which produced goals in galore a few weeks ago has been altered for a style which had been seriously critised in the past as a style that would not win matches. I refer to the "W" formation. They have gone back to it with the consequent result that the line lacks the effectiveness, which brought an easy flow of goals. Dean has once again become the spearhead of the attack, and if he can be subdued the opposition has nothing to fear. Dean was subdued in this game so there were few direct shooting efforts and I say this in spite of the fact that McDonough, Blackpool's new goalkeeper from Thamas United, did excellent work. His greatest save was when he kept out a brilliant header by dean. Take that and a shot from Johnson and you have the full complement of Everton's shooting. Everton did not treat this game in the light of a walk-over. They realised that Blackpool would "flight" and if the latter team's football was not of the highest order there was sufficient snap and determination in it to harass the Everton defence and take two goals from it. This first goal resulted from a great shot by Hampson, but it could have been averted by either Williams or Cresswell had gone into the tackle instead of leaving Hampson to do as he liked. It was a fine drive that Sagar moved to a shade too late. The second goal, also scored by Hampson, should never have been registered, for the scorer seemed to be offside when the ball was passed to him.
Watson's Grip.
The third back's game has come to stay P. Watson, Blackpool's new centre half-back, never left that position, and this was the chief cause of Dean's ineffectiveness. Dean could never get away from the grip of Watson, who closed up the middle off the field to the Everton inside forwards, who were shot-shy. At times there were good movements; at others it resembled the play in a much inferior league; but there was no denying that Blackpool were determined to win the game. They made an error by going into defence immediately after their opening goal, and allowed Everton to carry the battle to them; but the Everton attack was feeble in the matter of shooting and the defence concerned in stopping the dashing raids of their opponents. Hampson was a grand centre-forward, Harrison and Wilknson, former Everton players did well, and O'Donnell often got his side out of difficulties while the Blackpool half-back line keenly cut into any suggestion of combination. Clark was Everton's best middleman, and he was unlucky when with a lob shot, which landed on the crossbar. McDonough failing to sweep it over the bar as he intended. Blackpool will now make a bravo effort to get away from the bottom for this win has brought back their lost confidence.
Teams; – Everton; – Sagar, goal; Williams, and Cresswell, backs; Clark, McClure, Thomson, half-backs; Critchley, White, Dean (captain), Johnson, and Rigby, forwards.
Blackpool; – McDonough, goal; Grant, O'Donnell, backs; Longsden, P. Watson and Ramsey, half-backs; Wilkinson, A. Watson, Hampson, Douglas, and Harrison, forwards. Referee Mr. W. E. Rycroft, Nelson.
SHEFFIELD UNITED RESERVES 2 EVERTON RESERVES 2
February 22, 1932. Liverpool Post and Mercury
Playing much improved football during the second half, Everton at Bramell-lane merited their 2-2 draw. Sheffield were at their best during the first half, but declined after an injury to Johnson. Coggins made some good saves, and Lowe was the better of the backs, with McClure doing good work at centre half. The pick of the visitors attack was the extreme wingers. Griffiths and Leyfield both scoring goals in reply to goals by Burley and Bead.
Everton; Coggins, goal; Bocking and Lowe, backs; Britton, McClure and McPherson, (captain), half-backs; P. Griffiths, Cunliffe, White, Fryer and Leyfield, forwards.
EVERTON RESERVES 7 STOCKPORT COUNTY RESERVES 2
February 29, 1932. Liverpool Post and Mercury
Everton experienced little difficulty in so decisively defeating the County, for directly from the start the home halves co-operated with the forwards in attacks that would have culminated in many Everton goals, had the winners' forwards seized all the chances offered or if the County defence had not been favoured with occasional spasms of good fortune. Everton's attacks were effectively constructived, and the Stockport intermediate line could only occasionally stay the progress of the home forwards, who schemed and worked ahead by clever and intricate combination. McGann in goal, and the Stockport backs were responsible for some good defensive work, but the halves and forwards could not overcome Everton craft. White, as Everton's leader, was in brilliant form and led the line splendidly, but the Everton team collectively played well. The scores were; White (3), Rigby, Leyfield, and Griffiths (2), for Everton, and Smith (2) for Stockport.
Everton Res; – Coggins, goal; Bocking and Lowe, backs; Britton McClure and Mcpherson (captain), half-backs; P Griffiths, Cunliffe, White, Rigby and Leyfield, forwards.
PRESTON NORTH END RESERVES 4 EVERTON RESERVES 1
March 7, 1932. Liverpool Post and Mercury.
Coggins saved one of two Penalties.
At Preston. Neither side was impressive, but the home team schemed well, whereas the Everton forwards lacked understanding, and White who scored, had little support in the cenrtre. Owens proved a stumbling block to the visitors left wing. Two penalty kicks were concerned by Everton, but Coggins, who played a splendid game, saved one of these .
Everton; – Coggins, goal; Bocking and Lowe, backs; Britton, McClure and McPherson, (captain), half-backs; Birtley, Webster, White, Rigby and Leyfield, forwards.
EVERTON RESERVES 4 BURY RESERVES 1
March 10, 1932. Liverpool Post and Mercury
Everton's Reserves Strengthened
A Victory over Bury by 4-1.
By "Bee."
Everton Reserves for a time sauntered through their Central League game versus Bury Reserves, at Goodison park, but the margin of 4-1 was not unworthy, because there was a slump of class about the winning side that was missing from the earnest mixture of young and old players representing Bury. White scored three goals, and his best effort failed –when he headed a ball with fine direction, but the ball edged its way outside. Everton's chief strength lay in the half-back line, where there was wise control and good judgement. McPherson, the captain, doing big work, and McClure adding his weight and terrier like tackles, and with the last but one kick of the game producing a kick at a player that might have cost him dearly. The other half-back, Britton, has not grown in physical strength, but has much daintiness. Behind this line there was the fine solid play of Lowe and Common, and though Coggins started moderately he eventually came out with good result, albeit the Bury forwards should not have given him a chance on occasion when the shot looked easy –beyond words. The Everton forward line was a mixture. Rigby stood out alone for sheer craft, and some shooting with a swerve in it, and Martin scored a goal and missed some others.
A Commanding Forward.
Cunliffe was unduly quiet, and Griffiths, at outside-right, was not dependable in his dribble to centre. On the Bury side J. R. Smith, the veteran, appeared at centre, and Egglestone got their only goal. Grass promises well as a half-back, and the backs did their part well in a game that never touched high spots and offered curious contrasts. White was the commanding forward, never bothered to go into a tackle or to use his weight to good value; a good header of the ball and sound in his centre-forward ideals. At rout this game was won by the Everton half-backs, and although there was a moment when a policeman had to be called up to keep the back-of-the-goal quiet, there were never uptoward experiences, and one felt that first team men, drifting into the Central League games, have a habit of "playing down" to the minor key. Which is a pity.
Teams; – Everton Res; – Coggins, goal; Common and Lowe, backs; Britton, McClure and McPherson (captain) half-backs; Griffiths, Cunliffe, White, Martin and Rigby, forwards. Bury Res; – J. Smith, goal; Robertson, and Bradshaw, backs; Gibson, Curry, and Grass, half-backs; T. Bradshaw, Egglestone, J.R. Smith, Swift, and Armstrong, forwards.
BURNLEY RESERVES 2 EVERTON RESERVES 0
March 21, 1932. Liverpool Post Mercury
Burnley served up good and more enterprising football and finished off their work better and they deserved their two clear goal victory. Harker and Merrick scored. Merrick and Graham also hit the bar. Everton's finish left much to be desired, although Twist was twice lucky to find the back s recover to clear. Everton; – Coggins, goal; Bocking and Lowe, backs; Britton, McClure and McPherson (captain), half-backs; Worrall, Martin, White, Webster and Turner, forwards.
EVERTON RESERVES 2 BOLTON WANDERERS RESERVES 0
March 28, 1932. Liverpool Post and Mercury
Everton fully deserved their victory at Goodison. The Wanderers defence played a sturdy reliable game and that Everton's virile attacking machine did not pile up the goals was due to the good work of McKay in goal. Boyle and Howarth. The home halves firmly gripped the visitors attacking quintette. Rigby opened Everton's score in the first half, and from a Turner centre after the interval Martin added the second. Martin played a good game at centre forward, whilst the lates acquisition –Turner, from Luton –played convincingly throughout, and revealed some fine qualities. Birtley and Rigby, filling the inside position, did well, and the line was completed by the promising young winger Worrall. Holdcroft go through his work with credit as did the backs, and the former's best save was from Westwood. Bolton were decidedly poor in attack, and their rear division merit all the praise.
Teams; – Everton: – Holdcroft, goal; Common and Lowe, backs; Britton, McClure, and Archer, half-backs; Worrall, Birtley, Martin, Rigby, and Turner, forwards.
Bolton Wanderers: – Church, goal; Boyle and Smith backs; Goslin, Howarth, and McKay, half-backs; Walsh, Wilson, Blackmore, Westwood, and Rimmer, forwards.
THREE GOALS MARGIN
April 14, 1932. Liverpool Post and Mercury
Everton Beat Army Team
By "Bee."
Everton joined up yesterday, with the Army in an interesting game at Goodison park with no League or Cup influence to set the partisans on edge. The game became quite an enjoyable one. Partly because of its unusual character and partly because this is the first visit of the Army team to Goodison Park. About 4,000 people made a gate of £100, and did find the game lagging in interest even when Everton were winning 3-0 the goal having been scored by Webster, Birtley, and the new winger from Luton, Turner. The last goal was perhaps the best because from the angle which Turner shot it seemed impossible for the ball to enter the net. The first goal by Webster was a pretty one, and in a match such as this McPherson, McClure and Archer were bound to be in their element, the complete half back line offering little chance to the Army forwards, who were inclined to be so sure of their pass that they delayed their chances a moment too long. At any rate the Army proved that they had been brought up on good football rations. They did not believe in speed taking the place of skill, and generally speaking their passes were driven along the turf. The display of Captain Hegan had a big influence upon the modes and manners of the Army team. He is inculcated in the Corinthians style, which he himself adopted years ago.
Sure catching.
In most of their moves the Army showed the spectators the keynote of combination, but the Army was not well built, and professional half-backs found the forward line easy prey. The defence was the best portion of the side, and Lance Bell in goal caught the imagination of the crowd, and although he was peppered, he never made a false move and many of the catches were capital and earned the applause of the onlookers. Bell, indeed, kept the core sheet down to normal proportions, and the Army forwards by their faultiness in front of goal, went away without the consolation, of a goal. Vidler brother of the Plymouth players was the best half back, and whereas Allen started well in the first half, he failed in the last half. On the Everton side the backs and half backs were excellent, and White was a model centre forward, with good works on either side. Webster and Turner had a neat working arrangement, and a half back McPherson prevelled in intricacies and delicious football science. Teams; –
Everton; – Coggins, goal; Bocking and McClure backs; McClure, McPherson (captain) and Archer half-backs; Griffiths, Birtley, White, Webster and Turner, forwards. Army: – L-Cpl W. Bell (Border Regt); L. Bombdr W. Roberts (Royal Artillery) and Sappier P Gallacher (Royal Engineers); backs; Cpl. S. Vidler (Hamphire Regt), St B.O. Rogers (Royal Engineers), and Gunner W. Hormill (Royal Artillery), half-backs; Pte Parr, Pte M. Hawthorne (Duke of Wellington Regt), Captain K.E. Hegan (Royal Army Service course), L. Bombdl Westmoreland (Royal Artillery), and Cpl. D. Allen (Sherwood Forester's), forwards.
EVERTON RESERVES 2 ASTON VILLA RESERVES 3
April 25, 1932. Liverpool Post and Mercury
Everton, at home indulged in most of the attacking, without being able to provide the sharp, accurate finish that characterized the Villa's work. Bowen and Callaghan offered stubborn resistance to Everton's onslaughts. The Midlanders at times revealed delightful intricate footwork. Individually and collectively. Brocklebank and Tully scored in the first half and Brocklebank added Villa's third soon after resuming. Griffiths reduced the lead and scored Everton's second a minute from the end. Davies, of the "A" team gave a creditable display at centre forward.
Teams: – Everton: – Coggins, goal; Bocking and Lowe, backs; McClure, McPherson (captain), and Archer, half-backs; P. Griffiths, Martin, A. Davies, Webster and Rigby, forwards.
Aston Villa: – Twekesbury, goal; Smart and Bower, backs; Kingdon, Callaghan and Simpson, half-backs; Tully, Tunstall, Brocklebank, Bereseford, and Chester, forwards. Referee Mr. C.A. Hodginkinson, Leek, Shafforshire.
NEWCASTLE UNITED 0 EVERTON 0
May 5, 1932. Liverpool Post and Mercury.
Cup Winners Meet Champions – Draw at St. James's Park.
By "Bee."
There was a meeting of English Cup winners and the League Champions at Newcastle last night, and the result was a goalless draw. Newcastle desired to wipe out the memory of an 8-1 defeat at Goodison park and from an Everton point of view things did not start favourably, when they found Dean and Gee were unable to play, and thus two new centre figures to be drawn from the reserves. White and McClure were called upon to deputise. McPherson standing by as reserve. It was interesting football, and for three parts of the game there was a lot of really intelligent play and a good spirit prevailed, the desire on everyone's part being to live up to their traditions and to their troubles.
Few Shots.
Unfortunately there was not a great deal of finality in the shooting area, so that the game never touched a brilliant point except in the midfield area, where there was much that was engaging to the 30,000 spectators. If anything Everton had the more opportune moments of scoring and they must take the blame for not winning the game through faulty forward work when the chance was easy. This was notably the case when late on, Everton were going through the Newcastle defence, and taking the benefit of the wind with their best work. Everton had three changes when the goalkeeper had left his goal. The first came from a long pass by Johnson to White, Critchley heading in, and Nelson saved his goalkeeper, following which Critchley missed an open goal, and from a poor goal kick by Burns, Dunn drove in a long shot that Burns sent away for a corner. White was near squeezing a goal, and that was all that could be said of Everton's chances. On the other hand, Newcastle, although faulty in the front line, were often fascinating and at least they made Sagar produce two very fine saves. Weaver, the half-back, being their best and strongest shot, and Lang after many lapses, striking the crossbar with a ball that glanced outside. Starling introduced an Alex James trick by pretence to stoke the ball with the sole of his foot. Nelson was strong and sure, and Davidson played as he did not play in the Anfield days, McMenemy blossoming forth with an occasional touch of genius. Everton played well enough to get near goal, yet Burns had not a great deal to do.
Cresswell Stands Out.
The outstanding character of the game was Cresswell, though McClure fitted in the half back line with doggedness and with pushfulness, while White was not well served owing to the ability of Critchley to touch his normal form. Cresswell had more of the play than any other man, on the field. His judgement was supreme. He headed away as confidently and wisely as he made his punts. Williams was hurt early on and Stein late on. Also Fairhurst but there was never a suggestion of temper about this game, and Thompson, who captained Everton in the absence of Dean, had the satisfaction of helping in a valuable point away from home. Johnson, more than Dunn commanded the attack and kept the line from wildness, and as a result Stein had a very busy first half, and had two good shots. Sagar did well with the occasional; stern shots delivered, notably by Richardson at point blank range. It was an enjoyable game, which ended with Everton on top note, but without their customary sip in front of goal. Teams : –
Everton: – Sagar, goal; Williams and Cresswell, backs; Clark, McClure, and Thomson (captain), half-backs; Critchley, Dunn, White, Johnson and Stein, forwards.
Newcastle United: – Burns, goal; Nelson and Fairhurst, backs; McKenzie, Davidson and Weaver, half-backs; Boyd, Starling, Richardson, McMenemy and Lang forwards. Referee Mr. A. H. Adams, Nottingham.
EVERTON F.C. TOUR.
May 7 1932. Liverpool Football Echo.
Six Matches and Programme.
Gee not Going.
A Test of Team for Internationals.
Everton F.C. start touring on Thursday. They are going to Germany to tackle the best sides in there international sides. Gee cannot go through injury. The full particulars of the tour, are given below through the courtesy of Messrs Cook and Sons, Lord Street, who have booked the tour.
Matches at Dresden May 14, Breslau May 16, Berlin May 21, Hanover May 22, Nuremberg May 26, Cologne May 29.
Thursday May 12.
Depart Liverpool (Lime-Street Station) 2.10 p.m., arrival London (Euston Station) 6.05 p.m., a special representative of the Cook and Son LTD, will meet on arrival and supervise transfer to Liverpool-Street Station. Dinner in London at Regions Restaurant, Euston road at 6.30p.m. depart London (Liverpool Street Station) 8.30 p.m. Depart Harwich (Parkeston Quay) 10 p.m.
Friday May 13.
Arrive Hook of Holland 5.30 a.m. Depart Hook of Holland 6.8 a.m. Breakfast and Luncheon in Restaurant Car. Arrive Hanover 1.57 p.m. Depart Hanover 3.35 (Dinner in Restaurant Car). Arrive Dresden 10.42 p.m. Hotel Contimental.
Saturday May 14
Dresden.
Sunday May 15.
Depart Dresden 1.22a.m. (Luchoeon in Restaurant Car). Arrival Breslau 3.31 .m. Hotel Jahreszeiten.
Monday, May 16
At Breslau.
Tuesday, May 17.
Depart Breslau 11.21 a.m. (Lucheon in Restaurant Car). Arrival Berlin (Friedrichstrasse Station) 4.34 p.m. Hotel Central. A special representative will supervise transfer on arrival and departure.
Wednesday May 18, to Saturday May 21
Berlin.
Sunday may 22
Depart Berlin (Friedrichstrasse Station) 8.38 a.m. –arrive Hanover 12.34 p.m. Hotel Zum Konlgscher Hof.
Monday, May 23
In Hanover.
Tuesday, May 24.
Depart Hanover 10.38a.m. (Lunchoen in Restaurant Car) arrive Wurxburg 4.48 p.m. Depart Wurzburg –5.50. Arrive Nuremberg 7.54 p.m. –Hotel Wutemberger Hof.
Wednesday, May 25, and Thursday May 26,
Nuremberg.
Friday, May 27
Depart Nuremberg 7.5.a.m (Luncheon in Resturant Car). Arrive Cologne 3.25 p.m. A special representative will supervise transfers on arrival and departure. Hotel Monopol Metropole.
Saturday, May 28 to Sunday May 29
Cologne.
Monday, May 30.
Depart Cologne 5.48 a.m. (Dinner in Restaurant Car). Arrival Hook of Holland. 10.49 p.m. depart Hook of Holland 11.p.m.
Tuesday, May 31.
Arrival Harwich (Parkeston Quay) 6.15 a.m.-Depart Harwich (Parkeston Quay) 6.55 (Breakfast on Train) –arrive London (Liverpool Street Station) 8.38 a.m. A special representative of the Cook and LTD will meet on arrival and arrange transfer to Euston Station and see off for Liverpool. Depart London (Euston Station) 10.30 a.m. (Luncheon in Restaurant Car). Arrive Liverpool (Lime Street Station) 2.5.pm.
List of members –Mr. W.C. cuff (chairman), Mr. E. Green (Vice chairman), Mr. A. Coffey, Mr. W.C. Gibbins, Mr. Jack Sharp, and Dr Baxter.
Players, E. Sagar, W. Coggins, B. Williams, W. Cresswell, W. Bocking, A. Clark, J. Thomson, J. McClure, L. McPherson, E. Critchley, J. Dunn, W.R. Dean, T. Johnson, J. Stein, T. White, P.H. Griffiths, and R. Birtley. H. Cooke (Trainer), and Theo Kelly (Assistant-secretary).
FOND FAREWELL TO FOOTBALL.
May 7 1932. Liverpool Football Echo.
Everton Receive Their Just Reward at Hands of President McKenna.
Portsmouth Finish up with a Win.
By Bee.
The venerable Football League President and F.A. member, Mr. John McKenna today presented Everton F.C. with the token of their stamina strength and football ability, -the English League Trophy. Everton had won the fourth First Division championship, after a period of Second Division fare for the first time, thus making city history. The day was propitious after the forecast and the morning had threatened a deluge, so that the final scene-bidding farewell to football for the noteworthy season of 1931-32 was picturesque and suited to the importance of the occasion. Tonight Everton gather at the dinner table; on Monday they play at Blackpool in the Hospital Cup and on Thursday they go to Germany. It has been historic and enjoyable season and Everton have richly earned their reward.
Teams: – Everton: – Sagar, goal; Williams and Cresswell, backs; Clark, McClure, and Thomson, half-backs; Critchley, Dunn, Dean (captain), Johnson and Stein, forwards.
Portsmouth: – Gilfillan, goal; Mackie and Smith (w), backs; Nicholl, Allen and Thackeray, half-backs; Worrall, Smith (j) (captain), Weddle, Easson, Cook, forwards. Referee Mr. W. Thomas (Walsall).
Among those present in a crowd of 30,000 were Mr. John McKenna (President of the Football league), Mr. Charles E. Sutcliffe, Mr. Bob Blyth (Portsmouth chairman), secretaries J. Tinn, C. Hewitt, T. McIntosh, and Peter O'Rourke, the last named having been in converse with members of the League Management Committee in regard to the claims of Llanelly F.C. in connection with a Third Division Championship next season. Half an hour before the start of the game, Everton were confronted with a problem. Dixie Dean was unable to play, and White cried off. In the end Dean was pressed into service, and the battle of the Blues and Reds began. Of the team who won the championship in 1928, there remained Dean, Cresswell and Critchley in today's team. Jack Smith and Cresswell said "whae-hi" to each other, and Smith and Dean shook hand, after which Portsmouth having won the toss, Everton began with efforts directed to the Stanley Park end. It was a bright and breezy start, and a picturesque setting, which included on the left hand side the directors box, one man and six women gaily bedecked in Blue Hats and the fashion of the traditional Welsh hats. Ben Williams and Clark opened with some brilliant touches, but Cook persisted in his attention and centred so well that Weddell threatened to drift the ball into goal. Portsmouth were enlivening and captivating even though Jack Smith scored a Rugby Goal. Critchley was more confident than a week ago, so were the whole of the Everton side. , They knew what was necessary in meeting Portsmouth. Clark rivaling Weaver in the extent of his throws was prominent, but Thackeray soon look a gripping hand of Critchley.
McClure Clever.
Prior to that, McClure had been as well as dogged. One header from Dean and the whole ground gave tribute to the astonishing power and direction of his cranium. Dean followed this with enterprise in following up half a chance, not only turning the ball into play for Stein, but running out of play to complete evidence that the move could not be offside. Clark tapped the ball daintily, and brought Williams to his aid, but the full back, like Tishy crossed his legs, and Cook ought to have done something better than centre far and across the field. Easson after shooting over got a firm bump from McClure and Sagar picked up twice –which reminds me that his best "pick-up" will be tomorrow, when he is being married to Miss Lloyd at Walton. Jimmy Dun wheeled round Allen in engaging manner, and shot from inside left position with gusto. Portsmouth had not been flash, but a lot of their work bore a hallmark, notably so when Jack Smith with all his power and venom. The ball struck the goal support, but there was no doubt about the escape that had come to the Everton goalkeeper and team.
Easson Surprises.
It is no surprise therefore, although it was a disappointment to find Portsmouth scoring in twenty minutes. A neat goal, taken with rare business acumen and simplicity. Cook centred, and Esson headed a goal well out of the way of Sagar. Everton were a shade dumbstruck by this well-made blow, and when they attacked they had nothing like the power in front of goal that Portsmouth executed. Everton did the wrong things at the right time, but Stein was quite near with a header. Passing back short was a fault of the home half-backs, and when Thomson did that Cresswell could only block the ball against Weddle's legs. Weddle went along the touch-line to make a memorable run, and, outpacing Cresswell, he made a good shot which Sagar saved on the half-turn, the referee adjudging that Sagar in his save had pulled the ball over the bye-line. A replica of the Cup Final incident was thus created. The referee said the ball had gone over the line, and the spectators said the goalkeeper saved and cleared inside the field of play. Everton looked like scoring when Critchley shot to a goal that had Gilfillan's notice. "To left" until Nichol tenanted the vacant spot and kicked away. After this Everton was chiefly noticeable by reason of their careless passes many misunderstanding and indifferent play. Portsmouth were much the superior side in craft, speed, and talent, and the championship side was in anything but championship mood, although Sagar had to make two lively jumps and also take a bump to prevent a second goal arising. The visitors had reached understanding, and were not slaves to one type of forward tricks. Portsmouth earned another goal, but Worrall did not get his reward, because he stuck the woodwork a smashing blow.
A Gilfillan Save.
Everton only woke up when Dunn, Dean, and Johnson played some old-fashioned combination stuff. Johnson winding up the trinity of moves with a very fast shot, which became the medium of a great save by Gilfillan. Everton's disappointment threatened to turn to gladness when Dunn shot far out and the ball struck Allen's head and went out for a corner, but corners count as nothing to Everton's sweet life today, and if Worrall had not had the bad luck to find the ball run awkwardly for him, Portsmouth must have been two up. As it was Sagar after a masterly one-hand thump was content to see Worrall shoot wide. Half-time
Everton 0, Portsmouth 1.
Second Half Scene.
In the second half, Thackeray was off for a time, and Dunn could not get his shot into goal with the sole of his boot. Weddle made a half-field run after a loose ball that ran along the touchline, and Worrall went in the net a moment after Sagar had saved with his trusty hand, although badly angled. Weddle turned a ball towards goal, which Thomson deflected around the post –a lucky escape after which unfortunately there was a scene. Dean shot very hard, and Gilfillan saved on or about the line. Everton claimed that the ball was over the line, and the referee was surrounded and had to blow his whistle to stop play. There was a dispute and a debate unworthy of either side at which point Allen and Dean got at loggerheads, and when the free kick was taken the ball struck Dean who was not according to law ten yards distant. The referee calmed the players feelings, but did not prevent Everton showing signs of spirit and revival. Dean, Critchley, and Stein shooting near. Dean had the best chance of scoring but did not get the ball as desired, and Gilfillan made a save. Weddle after being hurt in collision with Sagar had a battle with Williams and the referee stopped the game to tell the players what would happen if there was any more nonsense. Dean had the greatest chance of the match, yet was uncomfortable and unsettled, and from four yards he did no more than turn the ball to Gilfillan without strength or purpose an extra ordinary miss for one so deadly. It was Everton's most disappointing display of the season, but Sagar came out of it with increased laurels. It is no exaggeration to say that Sagar made half a dozen saves which prevented Everton's last game being a wholesale defeat. The Portsmouth players shook hands with the Everton side as they passed off the field. The crowd stayed on in the stands and in the paddock to see the presentation by M. McKenna.
Final Everton 0, Portsmouth 1.
BLACKPOOL 2 EVERTON 2
May 10, 1932. Liverpool Post and Mercury
Everton Draw at Blackpool.
Cup Retained on Spin of a Coin.
Everton, with seven changes from Saturday's team, visited Blackpool, last night, to play in the annual contest for the Victoria Hospital Challenge Cup, and the fact that the League champions were meeting a team which only escaped relegation by the odd pointed invested the match with additional interest. The result was a draw of 2-2. The attendance was about 8,000. It was a delightful exhibition especially in the first half when each side scored two goals. There was no score in the second half, and instead of playing extra time, the respective captains "tossed up" and Everton retained the cup, which they hold for two years, and received the medals presented by the Mayor of Blackpool. The teams were afterwards entertained. In 13 minutes McClelland scored for Blackpool, who launched sever more sharp attacks, and in one of them Lowe handled in the penalty area, but O'Donnell missed from the penalty kick . Griffiths who led Everton equalized. Ten minutes later Critcley sent the ball across to Turner who gave Everton the lead. Almost immediately, however, Hampson equalised. For Everton, Common, Lowe, and McClure defended finely. Critchley was a lively raider and Johnson did excellent work on the other wing. The Everton halves were very good.
Everton: – Coggins, goal; Bocking, and Lowe backs; Clark, McPherson (captain), and McClure, half-backs; Critchley, Dunn, White, Johnson, and Stein, forwards.
GERMANY 2 EVERTON 3
May 16, 1932. Liverpool Echo
Everton F. C were just a bit perturbed about their first game in Germany. For this reason: the present Dresden trainer and coach, Jim Hogan, had written to Mr. Tom McIntosh telling him that the first game arranged against Everton would be the stiffest of all. He said, "they are an international eleven, and the selected team is the very best we can put out." Hogan knows English football strengths, having played here for years. So Mr. McIntosh was very delighted when he got a wire stating that the champions had won 3-2. Forty thousand cheering spectators saw Everton F.C, the English First Division champions defeat a Germany national X1, at Dresden by three goals to two. The match started in summer weather, and the Germany fans saw a display of football such as rarely before been seen in Germany. The Germans rather unexpectedly held their own for a considerable period, although the weakness of two members of their team was a severe handicap. Dean proved a thorn in the side of the Germany defence, and he gave the spectators a taste of his skill. Both Everton's goals in the first half, which gave them a 2-1 lead at the interval, came from him. Sagar in the Everton goal, was as brilliant as his vis-à-vis was poor, and Helmehen was the only player to succeed in passing him in the first half. The Germany forwards made frantic efforts to level to scores. Everton, however, were the first to score in the second half, through Johnson, and it was not until the end that Kobierski scored the second half. Harringer the Germany right back, played a brilliant game and constantly held up the Everton left wing. Press Association Foreign special. The Hive Monday.
Our special Correspondent with the Everton teams writes:- Well! Here we are at last, after a never-ending, never uninteresting day. The trip from Harwick to the Hook overnight was too smooth to upset anyone, and the 400 miles round journey was split by a very welcome two hours break at Hanover, where Dr. Otto Nerz, the Germany F.A. representative, who is escorting us on the tour, claimed the party, Bill Dean was unfortunate when he tried to find the winner of the 2.30 by questioning a local newsboy. His Germany needed some brushing up. The rate exchange now became of paramount interest to the boys. The usual Photographer, was at Hanover seeing us off. At Leipzig we met two of our opponents of tomorrow, and right lads they look. They were Schutz and Gramlich, the right back and right half, from the Frankfort main district. Their team will be the strongest German international side possible, and is well fancied here. According to the programme, the side will contain only one local man, and that will be the inside left, the famous Hoffman. Jimmy Hogan, the ex-Burnley and Bolton Wanderers, brought his family to Dresden Station to greet us. He is the trainer of the Dresden club. Since I saw him last, he has not altered a scrap, and is looking extremely fit. The Hotel (Belle Vue) is well situated on the bank on the river Elbe. At the time of writing there is only Ted Critchley doubtful for the game. He has a slight cold. Dr. Baxter has soon been employed.
Everton Team: – Sagar, goal; Williams and Cresswell, backs; McClure, White, and Thomson, half-backs; Griffiths, Dunn, Dean (captain), Johnson and Stein, forwards.
GERMANY 3 EVERTON 3
May 18, 1932. Liverpool Echo.
International football and foreign tours will never be successful until someone invents an Esperanto of football terms, so that an English team playing in Germany can understand official verdicts and foreign teams in this country can do likewise. The truth is that the foreign football foe, has never yet learned to read the football rules properly. They object to any charge on a goalkeeper, and it has been pointed out over and over again, Spanish Swiss teams and others that charging is an essential and interesting part of the game. But the moment an English side puts foot in another land, that cry is "they are brutal!" I am to blame, I should never have told the Germany "ambassador" at Aston Villa's ground that Everton's tour of Switzerland was off, and that he should get in touch with Everton right away, for a tour of Germany. Mr. Nerz met Mr. Cuff the next week, and thus the tour of Germany came into the history book. Now listen to the complaints made by a Berlin correspondent of the Daily Express, Bee's (Echo).
Germany newspapers commenting on the fact that the British footballers who played, matches in Germany during Whitsuntide did not beat the local teams, insist that this should dispel once and for all the bogey of British supremacy. The Ache Uhr Abendblatt says: – The Englishmen just fulfilled their contract by players and then caused the sparse Germany money. They behaved in a way English sportsmen really should not behave. The newspapers declare in common with others, that the Englishmen in Breslau had a difference with the Germany referee and threatened to leave the field. Mr. W. C. Cuff of the Everton team said, when I told him of these protests there had been a misunderstanding owing partly to the language difficulty, and to an apparent difference in the interpretation of the rules. "British players are accustomed to shouldering their opponents when skirmishing for the ball," said Cuff, "In Germany, apparently this is against the rules. The referee penalized our men for charging our men for charging, but did not make the reason clear to them so that a certain feeling of resentment sprang up. "There was no question of Everton leaving the field, I do not wanted to complain, but the Germany penalty granted for an alleged case of handling in Breslau was a flagrant example of the difference between the British and the Germany interpretation of the rules. A Germany playing from a distance of about a yard kicked the ball straight at one of our men. It struck his hand accidentally. The referee awarded a free kick to the Germany side, which was converted into a goal, although in England only cases of deliberate handling are penalized.
When I traveled with Everton to Switzerland, I gave readers of this column an idea of the foreign's rule-point. Dean was "birdied" for illegitimate charges on the goalkeeper, "when he was in possession of the ball, the rules says that such charges are collect and proper. The crowd at Berne, Basle and elsewhere would not tolerate such charging, and their form of protest –whistling –was kept up during the games, Mr. Cuff then tried to sow seeds in the foreign land; his speeches were continually harking upon the wrong reading of the charging act. Apparently however, there is no charge abroad, they still give the goalkeeper the freedom of the field. This is a pity, because we know that a goalkeeper is already surrounded by kind rules that keep him in a safe place. Goalkeeping is extremely good in modern times –but as the laws of the game stands today Germany and all other countries must read and judge them by the international standard, and that standard allows charging. The worst thing that could happen to British prestige was that there should be an outcry against a penalty-kick, the football in England is tarred with the objectionable feature, which has grown lately to a point beyond one's even temper. The referee has no right to tolerate any interference, and I am sorry that Everton should have debated such a point, whether the law was on their side or not. The suggestion that the team would leave the field is of course, mere piffle; to have done so would have meant the whole team, its management, players, etc, coming before the football Association, with severe penalties attaching to such conduct. But there was never a though of the team removing themselves.
Mr. Harry Webb, of Anfield says: – Through your valuable notes I am pleased to say that you are the means of putting me in touch with a very old friend in Mr. Jimmy Hogan, Dresden F.C, who you no doubt will be pleased to hear, has connections in the City. He having a post there immediately after the war, with a larger firm of Tobacco manufactures. I'll bet he was glad to see the Everton team out there, great sportsman Jimmy and one of the best. I am sending him a copy of your notes referring to him, which he will appreciate.
EVERTON ON TOUR.
May 19, 1932. Liverpool Echo.
Our special travelling correspondent with Everton F.C. writes Dresden, May 14. The first of the battles is now a thing of the past (and a good job too!). In the morning, a few of the players and directors went to the ground, and were pleased with their inspection. There was some "Bone" in the ground, but plenty of grass to hold the ball. The Germany X! Are staying at an hotel near us, and a heavy lot they look. There must have been about 45,000 at the game. Helmchen scored first for Germany, but Dean soon headed an equaliser from Griffiths centre. Johnson, who was working very hard, deserved his goal which was a good one. This came about five minutes before the interval and put us in good spirits. They seemed well beaten, but in the second half, after Johnson had scored a third from a free kick, the Germans fought hard and after Loberski scored their second goal they were definitely on top. The boys hung out very well to the end of a gruelling match. The heat being excessive. Germany had good backs, and Leinberger the centre half, would not disgrace any English club. Their outside-left, Kobierski, also was a champion and gave an excellent show. To show how keenly the Germans take Soccer Leinberger is a south German, who has just completed his studies at Berlin high school, as a football club trainer! Critchley is a lot better tonight and will be fit to travel tomorrow, but he will be remaining at the Hotel while the rest of the party to Swiss Saxony with the Germany team and officials for a slight seeing and quick trip. The second match of the tour has been played and drawn. Although the opposition was distinctly inferior to the Dresden x1, they received a few favours from the referee, particularly when scoring their first and third goals. Cresswell developed a slight temperature in the morning and did not come to the game.
The team was Sagar, Williams, Bocking, McClure, White, Thomson, Griffiths, Dunn, Dean, Johnson, Stein.
The Germans lined up: – Kress, Oberst, Woydt, Hauke, Leinberger Appel, Seel, Joppich, Rutz, Rasselberg, Merz. Referee Herr Gerlach (President of the Silesian referee's association).
In blazing sunshine and before 40,000 spectators gaily garbed, Dean kicked off, this was at 4p.m. The immense stadium which seats 50,000 (all in the open) was a great slight prior to the start. An Airplane came low over the ground and dropped a new ball evidently intended for the match, but eventually the game was played with a ball brought from England. The German balls are slightly smaller and not of such good quality. From the start we were well on top, and it was entirely against the run of play that the Germanys scored. Williams about to clear an easy ball was pushed in the back, the referee allowed play to proceed, and Rutz was left with an easy opening, which he took. He is a dangerous young centre forward as at Dresden. We were quickly level, Griffiths taking a pass from Dean smartly and scoring. Before the interval a well crossed ball from Seel was turned into goal by Rasselberg and fortunately for Germany, hit the inside of the far post and trickled into the net. We had a bear a number of adverse decisions from the referee before the interval, but worse came afterwards, clear case of ball to hand, went against Williams. Out to our amazement the referee awarded a penalty . The alleged offence was a yard outside! Rutz scored again. This was a real poser, one-three, and twenty minutes to go Dean seized a half chance to score a second and Phil Griffiths had two "pops" before registering the equaliser. Then the firworks! Johnson and Thomson hit the wood, with Kress well beaten, and the game ended with Everton on top note, but unable to crown the winner. Today, Sagar had little to do, the backs not much more, the honours at half-back went to McClure, Stein and Griffiths, who were always dangerous. Of the Germans Leinberger was again the might captain. Kress was a very good keeper, and Rutz and Merz the best forwards. The crowd was more sporting in everywhere than at Dresden, of course they had the favour of the referee, and that may have appeased them. Leinberger got the ball after the game, and both teams returned to the Hotel to enjoy a merry evening together. Leinberger is the humorist of the Germans. He would be at a table with equal numbers of Blues and Germans and creating a laugh the whole of the time. They are fine young fellows, both on and off the field. The autograph hunters are outnumbered in this land by the photographers, but unlike Freddy Fryfee, they want outrageous prices for the results of the privilege of taking a snap.
IN BERLIN BUT NOT ON THE SPREE.
May 20, 1932. Evening Express.
Everton's Sunbath Training For Vital Game Tomorrow.
Jimmy Dunn "Left Outside."
By the Pilot.
Although the Everton players on tour in Germany are enjoying themselves, they are keeping uppermost in their minds the fact that the prestige of British football is largely dependent on their displays. They meet Germany in Berlin tomorrow, and this, it is recognized, will be the hardest match of the trip. The Germans are determined to lower Everton's flag; the League champions are equally confident that they will return home with an unbeaten certificate. The players were feeling tired after their two strenuous games at Dresden and Bresau and the subsequent travelling through Germany, and they have taken full advantage of the splendidly-appointed baths in the capital. "The tour has gone off without a hitch so far" writes a member of the party to me from Berlin. "The weather continues extremely hot, but we can fully appreciate the sunshine, and the sun-bathing has done us a world of good. "There is no doubt but that the ground at Breslau was one of the best I have ever seen. It was a fine stadium, and they had decorated it with flags and bunting for our visit. It was a treat to play there. "I expect you have seen reports of our considering leaving the field because of some of the decisions of the referee. Well, we did not consider it. The fact was that we were more amused than annoyed at some of the rulings of the referee. Still, it made our task all the more difficult and I think we well to get a draw.
Jimmy Done.
"The funniest incident of the tour so far took place at Breslau station when we were entertaining for Berlin. "The train started about two minutes before the time stated in the itinerary, and when we looked around we discovered that Jimmy Dunn was missing. "We looked out of the window, and there was Jimmy Dunn coming onto the platform. The expression on his face when he saw the train leaving the platform was a scream. It kept us laughing all the way to Berlin. "Jimmy travelled on by a later train and arrived just in time for dinner. Then, to cap it all, just as he walked into the dinning-room, the band played. Where have you been all day. Highland Laddle?" Everyone's is charmed with Berlin, it is really a beautiful place, and there are all the facilities necessary for keeping in conditions. "I think our hardest match of the tour will be the Berlin game, and we are determined to win it. All the boys have been getting plenty of fresh air and sun, and I think we are fit enough to keep out unbeaten certificate intact. "The only thing that might bother us during the game is the heat, but we are gradually getting used to that." Following tomorrow's game in Berlin the tourists will proceed to Hanover for the fourth game on Sunday.
EVERTON ON TOUR.
May 21, 1932. Liverpool Echo
Everton are not setting Germany on Fire. True, they won their first match and drew the second, but their form did not come up to the expectations of German Critics. These critics expect too much. Evidently they have been expecting brilliant dazzling exhibitions and are now complaining that Everton, "are making no attempt top produce scientific skilled football" and to show that England is still the premier soccer nation. The complaint is made that visiting teams are treating their tours as a holiday. This is precisely what they are doing, and the Germanys have been led to expect anything else. They know the conditions. Everton have just completed a long and arduous season, it was ambition of their rivals to depose them from the head of the League, and they finished the season a state and tried team. After a very brief rest they go to Germany where they have to do much travelling, and play several matches in hot weather on hard grounds. What is to be expected in such circumstances? The German teams are not stale. They are delighted to meet the champions of the English league. And they play with the greatest energy and enthusiasm. The rules are different on the continent, and many of the referee's decisions are very puzzling to an English team. These foreign tours of the English League clubs seldom gave satisfaction, and the question has often been asked whether it is worth the while of the English club's to embark on them. Aston Villa have arrived at a very definite opinion, and refuse offers to tour the continent. Some clubs take the opportunity to give their players a holiday, and then we have complaints from the continent that the trip is being undertaken in a holiday spirit. The continent will not obtain a correct view of the English Football from these matches played at the end of our season. The football association is willing to give foreign countries an opportunity to test their skill against England during the football season. Spain came with a great reputation last year, but their players were found to be no match for an England eleven. The Austrians are to be given the opportunity to show their skills next winter, and the continental countries will be taken in turn. The general level of football on the continent is high, but it has been exaggerated owing to visiting teams playing under very unfavorable and unsuitably conditions. There is no reason to think that an England eleven playing against any foreign country in England during the football season would suffer defeat.
GERMANY 2 EVERTON 2
May 23 1932. Liverpool Echo.
Berlin Friday 20 th . Here is the latest Everton F.C. Bulletins.
Time has gone very quickly in the third largest City. There is so much to interest and amuse shopping was the vogue this morning. This meant that there were only shorts left to put upon the "Gees" at Mariendorf. Birmingham F.C. visit Berlin almost every year, and Charlie Mills the trainer at the trotting tracks, is well known to the Brummagem boys. This afternoon an old Waltonian Oakes institute boy called in to chat with Townies. His name Smallwood. His wife a German lady. He stayed to tea as did Rutz, the young centre-forward, the only player who had been included in all matches so far. Rutz is the son of an innkeeper at Stuggart, and few over this afternoon, a distance of 650kms (nearly 400 miles). Flying fields here are numerous and there are frequent services between the main towns.
Tomorrow teams for Germany is : – Jacob (South Germany), Wendi (Munich), Burkhardt (Fortshelm), Appel (Berlin), Hubner (Berlin), Knoppfle (South Germany), Ballendt (Berlin), Sobek (Berlin), Rutz (Stuggart), Kirsei (Berlin), Heidemann (Bonn).
Everton:- Sagar, Williams, Cresswell, McClure, White, Thomson, Critchley, Dunn, Dean, Johnson, Stein.
The boys have prepared a label top affix to Dunn, so that there shall be no miscarriage of the "Klein" tonight the directors are dinning with the German F.A., and the boys of both teams are attending the variety performances at the big Wintergarden alongside the Hotel.
Berlin Sunday.
Forty-two thousand Germans football fans saw Everton draw 2-2 with a German national eleven at the Berlin stadium here this evening. The match was played in great heat and on a ground that was far from perfect. Nevertheless it was a good clean game. The German crowd cheered madly when Kirsei scored a goal after twenty-five minute splay. Ten minutes later, however, Dunn equaliser from a splendid pass from Dean. At half-time the score was 1-1. Germany went ahead again when the second half was ten minutes old, Ballendat beating Sagar. They did not hold the lead for long, however, as Dean again brought the scorers level following a clever forward movement. Dean and Dunn was the best of the Everton forwards, while Sagar in goal got through a lot of work with great credit. The Germany goalkeeper Jacob was also subject to severe pressure, and he saved the situation splendidly on several occasions. He was easily the best of the Germans. The home team fought hard to win, particularly in the second half, but they missed two easy chances of scoring-Reuters specials.
Germany 2 Everton 3
Following a drawn game at Berlin on Saturday, with the German national eleven Everton yesterday, at Hanover defeated a combined German team by 3 goals to 2.
Hanover Sunday.
Despite the acquisition which have appeared in several Germany newspapers that they were distinctly disappointing, Everton today gained another clever victory over another combined German team by 3 goals to two. The Brishers, for whom Dean, Griffiths, and McClure were especially prominent, showed marked superiority throughout, and towards the end appeared to take things easily. The crowd numbered about 20,000. The Everton team contained several changes from that which had previously beaten a different national team here. Gourlay replaced Dunn, McClure replaced Gee, and Griffiths played at outside right. The changes worked well as McClure and Griffiths were two of the outstanding men on the field, especially Griffiths. It was Griffiths who scored Everton's first goal with a great drive five minutes from the start, shortly afterwards Dean increased the visitors score, cleverly steering the ball into the net from a corner. After twenty-two two minutes play Hoffman, the Germany centre-forward reduced Everton lead. There was no further scoring before half-time. When Everton led by two goals to one. The Germans made determined efforts to equalise after the restart but lacked combination, and the Everton defence was all too strong for them. They later succeeded in equalising when a penalty was awarded them; this spurred on the Everton forwards, who soon regained the lead through McClure, after some pretty passing movements. This seemed a sufficient lead for the visitors, who were seldom harassed in defence, and they contended themselves for remainder of the game with keeping the Germans out. They had little difficulty in doing so, and the game ended with a 3-2 victory for Everton. –Press association Foreign special.
Teams ; – Germany: – Jacob goal; Burkhardt and Wendl, backs; Appel, Knofle, Erberle, half-backs; Ballendot, Kush, Hoffman, Biunk, Heidewar.
Everton: – Sagar, goal; Williams and Cresswell, backs; McClure, McPherson, Thomson, half-backs; Griffiths, Gourlay, Dean (captain), Johnson, and Stein, forwards.
FOOTBALLERS IN CARPET SLIPPERS!
May 24, 1932. Evening Express.
Everton Experience At Potsdam.
Everton have taken to carpet Slippers! They had to on the occasion of their visit to the ex-Kaiser's Palace at Potsdam, in the course of their tour of Germany. The situation strikes a humorous note, but the wearing of slippers was a very necessary precaution. You see the floors of the Palace are so fine and old that no one is allowed in without slippers. Hence Everton's unusual footwear during their visit of inspection. "The players are having a wonderful time," writes a member of the party. "We had a splendid time in Berlin," he writes, "for it is a fine city in, which there is plenty to see and do. "No one will ever forget the trip to Potsdam, where we saw the old summer palace of the ex-Emperor Frederick, and then went to the ex-Kaiser's palace. The rooms of the palace were marvellous, and the Shell Room is composed entirely of pure shells and Crystals. "We sailed in the lake boats as far as Wansee, a fashionable resort where Percy Allis, the British Golfer, was for some time. It was a fine trip. "The boys were later taken to the Winter Gardens, a theatre, and we enjoyed it all except the comedians. The trouble with them was that we could not understand their jokes. "But, about the match. We drew 2-2 and gave a good display. Dixie was in one of his best moods, and the people were delighted with him. Jimmy Dunn had a good game. In fact, everyone did well, especially considering the heat. "It was hotter than in any previous game here, and it told on us near the end. I am certain, the Berlin people were pleased with our display. "Of course we are all delighted that up to now we have escaped defeat, and our win at Hanover on Sunday convinces us that we can complete the tour without a defeat. "The team played fine football at Hanover. They were much too good for the German and might have won by a wider margin. "There have been no hitches on the tour. Everton like Germany, and I know the Germans are delighted with Everton."
BERLIN, SATURDAY
May 25, 1932. Liverpool Echo
Our last night and first rain, which did not come down until after the match, though it was not in the least surprising that it should come as it was only this morning that the lads became a straw hat' brigade. It was amusing in the hugh post Stadt Arena to see sitting by harry Cooke, Clark, McGorty, Bocking, Griffiths, and McPherson all in one mark' straws, Coggins would be awkward. He wore a Beret. Possibly he was chic! Kick-off time is tea time 5.45 to tonight, and out opponents are in Red. Each match they have altered colours upto now. The referee was Alfred Birlem of Berlin, and punctually to time Dixie lost the toss. Knopfle chose to face the strong sun. The bald-headed boy has been very friendly, and is often to be seen acting as interpreter to our players. During the opening ten minutes there did not seen much opposition, but the Germans steadied themselves and began to give us their usual sample of accurate passing, quickly from man to man, their motto is progress with perfection. We have become hardened to being debited first, and twenty minutes Rutz pushed a ball flat through the backs for Kirsei to amble up and bang it past Sagar. They did not have a long lead, for Johnson took a free kick with the famous left, and cannoning the ball amongst the massed Germans, left an opening fir Dunn, who didn't hesitate to place a nice gaol. Jacob being helpless, although only a foot out of reach. After the interval we had a repetition of the first half from a smart well-conceived attack, Ballandat, the outside right, beat Sagar with a left foot shot, it seemed as though he had a bare chance to save, on the collar again. Twenty minutes from time Critchley centred to a packed goal mouth, Thomson who was in the centre forward position went up to head and deceived the defence, Billy Dean, lying in waiting by the far post, had no difficulty in shooting the second equaliser. After this Rutz hit the angle and from the rebound Kirsei headed over. The latter had missed a very easy chance in the first half, immediately after he had scored and Dean had the worst luck with two attempts to shoot at goal, hitting Jacob each time. But Stein saved the big thriller of the match for the closing minutes. He took a pass from Dean first time with his left, and it was a glorious attempt, Jacob fling out his hands and managed to connect, that was all he did, but sufficient from his hands to the bar-from bar to earth. one yard from the corner flag. This will give you an idea of the pace of the shot. On whole, a draw was a fair result to a very hard and interesting game. If we come back to Liverpool undefeated, it will be a great performance
Hanover-Sunday.
The Everton story continues as follows –back yet ancient land of the George's. We had a break of two hours here en route to Dresden. But today's arrival was something different to anything yet experienced. All the main buildings and public flag poles were deceed with bunting in honour of the visit. The ground for the fight was the magnificent Arena belonging to the local corporation, and what a ground! A Wembley –like piece of turf, slightly treacherous owing to heavy rain over night. The Germans played in a darker red jersey than last night. Their teams was – Jacob, Burkhardt, Wendl, Appel, Knopfle, Erberle (Munich), Ballerndot, Kosh (Stuggart), Hohmann, (Bearath) Brink (Berlin), and Heideman. Thus there were four changes from yesterday at Berlin. and we had three, McPherson was a t centre for White, and the right wing was Griffiths and McGourty, the latter playing his first game in the Blue jersey. The gate was 30,000. Hans Trimlers of Hamburg, was referee. From the very kick off it appeared as though the famous gaol machine was working well. Within ten minutes we were two up. McGourty put Griffiths in a good position, and he ran a yard or two before shooting, the ball touched Wendl and was defected past Jacob at a good pace. Dean kept his goal a match going when McGourty was again responsible for a good through pass, he placed the ball rather than shot, to the extreme corner. Easing up in defence led to German's first goal after thirty minutes, Ballendot, who is a fast and clever raider, made the opening finally slipping over a neat pass to Hoffman, who had no difficulty in scoring. After the interval Cresswell was the victim of the referee's only bad decision. A case of "ball to hand" was treated rigorously, and Kosh took the penalty kick in the Germany style –with the side of the foot and with certainly. Fighting again now from this point, until the finish the balance was with us, and ten minutes from the end, after Jacob had left his goal to punch from McGourlay Johnson cleverly lobbed the ball back into goal, and at gently sailed under the bar with Hurkhardt and Wendl falling into the net vainly trying to get back in time. The team played soundly and won well. They were treated well by the crowd, too, who applauded very freely. "McGourlay" as the Partick lad has already been named, gave a good show, and wasted very few chances of creating a good opening. He dribbles well, and his passing is excellently accurate. Mr. Cuff, who already holds the record of vice president of England, Scotland, Ireland Wales, and the Swiss football Associations, has been honored by the German F.A with a similar office.
THREE UP THREE DOWN; NEW PLAN FOR FOOTBALL.
May 26 1932. Evening Express.
If some of the clubs get their way at the annual meeting of the Football League in London on June 6 there will be important alterations in Association next season. Notts County went to alter the promotion and relegation procedure in relation to the first and second division only. They will propose that instead of two clubs in each division being affected, the lowest three clubs in Division one, be relegated to Division 2, and their places taken by the top three clubs in the second Division.
EVERTON TOUR.
May 27 1932. Liverpool Echo
Harry Cooke the Everton trainer wrote a line from Hanover last Monday Still in the land of loving spite of the great heat, when I tell you we all discarded our underclothing, you guess what it was like playing football. We won at Dresden, we had to fight hard to do so, a draw at Breslau, also the same at Berlin (where it is 93 degrees in the shade) the hottest they have had for years. We left Berlin at 8.40, which meant getting up very early, arrived at Hanover at 12.32 Kicked off 4p.m. Won the game 3-2 on the best ground we have played on so far. This we played two games in two days, and you will agree the boys have done splendidly. We leave for Nuremberg tomorrow (Tuesday) so we are getting towards the end of our tour in Germany. Chelsea and Birmingham are both overhere, we met both Chelsea on the same train from Hook of Holland, and Birmingham at Berlin, when they stayed at the same Hotel. I could go on writing about this trip for hours, of this wonderful City of Berlin and the old and new pasts of Hanover. All the best from the boys.
EVERTON TOUR
May 30, 1932. Liverpool Echo
Cologne, Sunday
Everton concluded their tour of Germany with a draw against Germany national team, each side scoring three goals. The English men gave another disappointing display, although it must be said that several questionable decisions including two penalties were given against them, and probably accounted for their display. Everton for some unknown reason have been very popular with the Germany spectators, and today's crowd seemed particularly hostile towards them. Dean was absent today, but his place was ably filled by White, who scored two of his sides goals. The Germanys scored first from a penalty kick , but White opened the scoring for Everton at fifteen minutes and added from a penalty kick just before half-time, which arrived without further score. Everton's play improved in the second half, but the Germanys scored first Lachner, their centre forward equalisering. They took the lead later when Cohieski the inside forward, netted from a penalty kick , which was hardly deserved. Everton continued to play superior football and pressed in the latter minutes, and it was only proper when Dunn at inside right ran into equalise, Everton have thus played six matches, during the tour, three been drawn, two won, and one lost, Reuters special.
EVERTON DRAW FINAL GAME IN GERMANY.
May 30, 1932. Evening Express.
Everton concluded their German tour by drawing 3-3 in Germany, at Cologne. Of the six matches played, they have won two, drawn three, and lost one. The referee did not always appear to be correct in his decisions in Everton's game at Cologne, and awarded Germany two penalties, which brought goals. White, who deputised for Dean, scored twice for Everton in the first half, after Cohieski had scored from a penalty. Early in the second half Lachner equalised, and eventually they took the lead through another penalty by Cohieski, but everyone agreed that the kick should not have been awarded. Everton took complete command in the closing stages, and Dunn dashed in to secure the equaliser. A member of the touring party, writing to the Pilot from Cologne, states: – "We found Nurnberg an old-fashioned and picturesque place, and we were received in the Town Hall by the Mayor. "The boys went to look up the famous German international goalkeeper Heine Stuhfauth, who represented his country on 23 occasions. "Next morning we went to see the Nurnberg Stadium, which is one of the finest in the land. We discovered later, however, that our match was not to be played there, but on another just outside the city, which was in a shocking state, with dozens of pits and bumps. "The only excuse I can give for our defeat is that the ground was all against us following a thunderstorm, and that the referee had ideas of his own on occasions."
EVERTON BACK IN ENGLAND.
May 31, 1932. Evening Express – Delayed 5 and half hours by fog in the North sea.
Evening Express Correspondent, London today.
The Everton team, returning from their tour in Germany on the s.s. Amsterdam from the Hook of Holland to Harwich were fog bound in the North Sea all night, and their arrival in London was delayed five and a half hours. The Amsterdam was due to arrive at Parkeston Quay about 6.am, but the captain wirelessed that he was compelled to proceed very slowly owing to a dense mist. The Everton team reached Liverpool-street just before 2 o'clock this afternoon. They made a dash across London in their motor coach to Euston and caught the 2.35 to Liverpool. Mr. W. C. Cuff the Everton chairman expressed himself as well pleased with the trip. "Despite the fact that we only managed to win two games, I think the team did very well" he said. "It must be remembered that Everton undertook a task never before attempted in taking on this German trip. "We played six strenuous games with the cream of German teams, and taking all things into account, I think the boys made an excellent showing.
90 Degrees in the Shade.
"They were handicapped by intense heat. Most of the time it was as high as 90 degrees in the shade, and coming after the recent cool conditions in England made the conditions unbearable for our men. "I do not wish to explain away our one defeat, but the refereeing in this and all other matches left much to be desired. Naturally we always loyally accepted the referees' decisions, but some of these were outrageous. Even some of the German club officials admitted that many of the decisions were wrong and I have heard of one referee being dismissed after one of our matches. "The Germans play fast football and possess some exceedingly good players, but they cannot show us anything new, even under home conditions. All our lads did well, and I cannot single out any player for particular mention. McGourty, our recruit from Patrick Thistle, did well in the two matches in which he took part. One or two of our men received nasty knocks, but there were no serious injuries. " "I would like to deny that we have been received with hostility anywhere we have played," said Mr. Cuff. "In out last match, on Saturday, there was certainly much excited shouting by the crowd whenever an Everton player showed signs of charging an opponent, and these demonstrations put our men off their game. The no-charging rule was ur bugbear all through. Charging has become part of the Englishman's natural game and he does so from habit. We are naturally disappointed at spoiling out unbeaten record, but it has been a happy trip."
EVERTON TEAM IN A SEA DRAMA.
May 31, 1932. Evening Express.
A tragedy of the sea's was revealed by Griffiths, the Everton forward on the return of the team from Germany, intervened in London by an Evening Express representative, Griffiths Said: – This morning we heard that our boat during the night had run down an Dutch fishing boat in which were five men four of whom were drowned. "The fifth man was picked up and brought to Harwich. "We did not feel any impact. "It was a tragic ending to our foreign tour and a night none of us will soon forget." "We were kept awake all night by the moaning of sirens. The Everton men were tired after their long sea trip in the dense mists of the North Sea.
FATAL COLLISION AT SEA. FOUR DROWNED.
Cornishman – Thursday 02 June 1932
The L.N.E.R. steamship Prague, crossing from the Continent to Harwich, was in collision in a fog, with Belgian snack which was sunk. Four of the crew were drowned. Members of the Everton Football Club were aboard the Prague.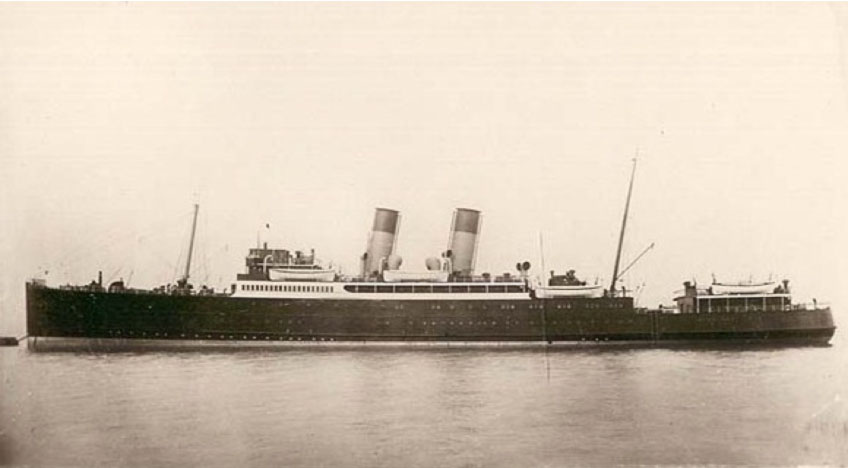 imagine of L.N.E.R steamship prague, which McClure came back from germany with the Everton team 1932, which sink a Dutch fishing boat that drowned 4 fishmen, only one fishman suvived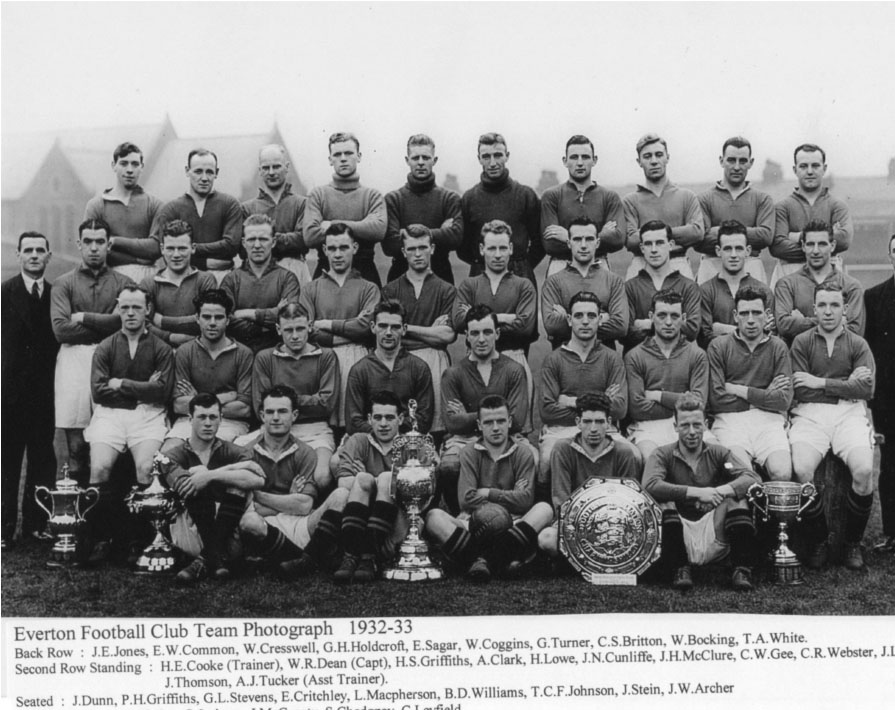 EVERTON TRIAL SURPRISE.
August 16, 1932. Liverpool Post and Mercury
Reserves Score Six Goals in Succession
By "Bee."
Everton drew an attendance of 12,000 for charity's good causes (gate £246 16s 9d) for their first trial at Goodison park, which looked very well and had steps of concrete where there had been cinders. The game was a remarkable one. The first team took a lead of 4-1, and appeared to be riding easy, when the stalwart reserve eleven put into their stride and into their shooting form. They scored six goals with replay from the seniors, and won the game by the remarkable turn round of 7-4 and most of those six goals were scored so convincing manner even allowing for the fact that some of the older and championship side had begun to take thing easily. The shooting has was serve and strong, and for Sagar to be beaten so many times was quite a surprise, although no fault could be found with his work. The match had one other "calamity" McPherson was injured near half-time and did not turn out again, suffering as he was from a knee injury. Young Chedgzoy son of Sam Chedgzoy, took his place, and the crowd was so engaged with the scoring outburst that they did not leave the field till the final whistle was sounded by Referee George Stephenson.
Three For Stevens.
The game was a trial, needless to say, and on that score alone, cannot be treated with the seriousness of any game of the contesting character. However, it showed what power the reserve team has. Stevens, of New Brighton, show remarkable speed and much judgement, and got three goals, which in itself is a performance against the first team defence. Clarke was not playing owing to a slight injury through cricket and McClure took his place. The other outstanding man of the winning side was McGourty, who captured the public by his canny play and by his skilled movements. Leyfield, the young "A" team player, at outside left has grown a good deal in football skill and physique, and after dean had made perfect goals and missed one or two of the simplest the game took its surprise turn and caused the crowd to indulge in the free praise of the youngsters. Griffiths, after a moderate first half, broke out into a shooting mood, and with White formed a dangerous wing. Coggins kept a good goal, and is plainly in better health than a year ago. On the defeated side there was much to interest, and please early on, and after that the deluge. Goals were scored by Stein, Dean (2), Critchley, Stevens (3), McGourty, Griffiths (2) and White. Result Whites 7, Blues 4.
Blues: – Sagar, goal; Williams and Cresswell, backs; McClure, Gee, and Thomson, half-backs; Crichley, Dunn, Dean (captain), Johnson, and Stein, forwards.
Whites: – Coggins, goal; Bocking and Lowe, backs; Britton, McPherson, and Archer, half-backs; Griffiths White, Stevens, McGourty, and Leyfield.
EVERTON SURPRISE.
August 22, 1932. Liverpool Post and Mercury
Reserves Sweep Through.
By "Bee."
Everton F. C. have a pretty problem to solve. The directors and selectors have to chosen between the trappy nature of a trial game and the facts therein laid rather bare and the older championship side which has been laid low in the two public trial games. The championship side was not at its best, nor at its most urgent endeavor, but the fact remains that, following a 7-4 defeat with six goals scored without response, these young Everton players have laid on their rivals to the tune of 6-2, and the style of football, the sharpness of their shots, and the combined methods they introduced all went to make the selectors' task the more difficult. For instance, P. Griffiths scored three goals on Saturday, before 12,000 people, who made a charitable grit of £300. This was due to the strength of his shot and to the manner in which he linked up with Stevens, the centre, and more especially through the passes swept across to the right wing by McGourty, who is not only clever and a good shot, but is a passer of the ball who make few mistakes in strength or direction. Stein, McGourty, Critchley, Leyfield and Stevens got the other goals, and the crowd got so interested in the work of the younger members that they began to shout for the reserve side.
Half-Back Strength.
The goalkeeping of Coggins and Holdcroft was good, and the appearance of another newcomer showed the strength of Everton's half-back talent –McPherson goes into hospital for cartilage trouble, and H. Griffiths a local football player, is promoted and standing up to Dean, with a good heart and physique. He shaped well enough to believe that here is further talent. Trials may be tantalizingly unreliable, but they must be taken as read and seen, and in the two games Everton have played the minors have done a great deal to shake faith in the championship side and give their own eleven a big lift in one's estimation. Only League form can possibly tell, and I forecast that the directors cannot do better than take their original championship side for the game v. West Browmich Albion. So much depends in a trial game upon the urge to go an extra yard in a tackle or in a dribble or shot. The first team have not shown their medals this week-end, but doubtless they are reserving themselves, knowing only too well what is stored up for them by the bright young things of the West Bromwich side, whose pace is always disconcerting. Final Result Everton Reserves 6 Everton First team 2. –
Blues: – Coggins; Williams and Cresswell, backs; McClure, Gee, and Thomson, half-backs; Critchley, Dunn, Dean (captain), Johnson and Stein, forwards.
Whites: – Holdcroft, goal; Bocking and Lowe, backs; Britton, Griffiths (h), and Archer, half-backs; Griffiths (p), White, Stevens, McGourty, and Leyfield, forwards.
WEST BROMWICH ALBION 3 EVERTON 1
August 29 1932. Liverpool Post and Mercury
Revival of The Albion – How They Mastered Everton.
By "Bee."
Everton have lost their first game. It was away from home against the fast moving and rather skilful-side that has so often been a bugbear to the style adopted by Everton. West Brom seems to thrive on goal deficits. It was so on Saturday when 31,000 people saw Everton play in a sedate and orderly manner for the whole of the first half and command the appreciation of the local people. They agreed that Everton had played good football, with science and steadiness closely allied. There had not been much shooting but the eleven had kept well together, and had got the West Bromwich defence rather floundering, notably when a neat looking goal was cored by Dun after dean had sent Stein up the field with one of his timely forwards passes. Stein centred squarely and Dunn's task was easy. West Bromwich claimed a penalty kick without avail against Thomson, and nobbled the referee, Mr. Bladen of Middlesbrough, in a manner that was not becoming.
Swift Raids.
The West Bromwich broke into their swiftest form and a series of staggering attacks form and a series of staggering attacks made by sweeping passes from and to the wing men led to Sandford's excellence bearing fruit. Everton lost touch with the game, and although they fought back, it is the fact that once West Bromwich had scored there was no stopping their inroads. The longer they played the better they played the better play played. They had something more than pace to carry them through. They had some remarkably good football combines, and when a pass was expected they sought to go through individually so, that after Sandford had equalised Carter came forward with a magnificent and outstanding dribble. It was a sinuous affair, and the use of their body swerve carried beyond first one and then another until only McClure, who had fallen back, was in his way. He evaded this man, and then drove home a perfect shot –it was the sort of goal that was frequent in the old days before combined defence ruled out the excessive solo effort. However, this goal succeeded, and was quite the feature of a match that had no complaints no injuries nor stoppages, was well ruled by a new referee, and was totally different from the game played at West Bromwich last time when tempers were frayed if not strewn all over the ground. Finally Richardson, the centre forward took the score to 3-1, and that sufficed. It was enjoyable football, and if only Everton could have continued as they started it would have been an historic match.
Effects of Heat.
As it was it left a nice taste in the mouth, for the sun was a great test of the players, and the excitement only lagged in the last five minutes, when Everton had reached their last stages of stamina. It struck me that the bigger Everton men suffered the effects of the heat worse than the Midland side. Dean had bad fortunate when he struck the upright, and Williams, per contra, tried to clear the ball and sent it smashing against his own goalpost. Yet Everton by a shade of wisdom at three-quarters time, could have made a draw. Stein, cut in to take a miss-pass back and centred square with the defence once again middled. The chance went and there followed the final goal of the day. Up to a point Everton were their own swept selves playing strong football, with the backs on the turf, and the half-backs joining in when combined not on. But later they became straggling, and this was due to ineffective half-back work mainly in the middle, where Gee was good with his head, but "tender" with his last-inch tackles. In addition, the inner forwards failed to find their men with their passes –without which they lose so much of their excellence. On the other hand, West Bromwich scored along the line through the way their forwards came to their best work in the second half, and well as Carter dribbled and shot, I picked out Sandford as the best forward, and it was nothing but brilliant and daring goalkeeping by Sagar that kept the score down, added on which was the fine defence of Cresswell and Williams.
Dean Plays Hard.
Dean struggled hard to start the line afresh, but it seen circumstances, his task was not enviable. He got nothing in return except the stern tackles of Shaw and Trentham and W.G. Richardson. McClure did well as Clark's deputy, but Critchley had a quiet day. Stein being the most dangerous forward on the losing side. It was a case of Everton starting brilliantly, and most of their eleven fading out at the same moment. They did not stay the full ninety minutes duration, and all through there was more work for Sagar than Pearson, showing that the Albion after an unsteady start, were at least applying the driving force. There was no disgrace in the margin of the defeat –a fair margin and a capital game.
Teams: – West Bromwich Albion: – Pearson, goal; Shaw and Tretham, backs; Magee, Richardson (w), and Edwards, half-backs; Glidden, Carter, Richardson (wg), Sandford, and Wood, forwards.
Everton: – Sagar, goal, Williams, and Cresswell, backs; McClure, Gee and Thomson, half-backs; Critchley, Dunn, Dean (captain), Johnson and Stein, forwards. Referee Mr. R. W. Blayden (Middlesbrough).
EVERTON 2 SHEFFIELD WEDNESDAY 1
September 1 1932. Liverpool Post and Mercury
Dashing Finish by Everton
Wednesday Beaten After Great game
Johnson's Two Goals.
By "Bee."
Everton had hard work to win 2-1 against a side they beat last season 9-3 in their championship reign. Sheffield Wednesday are among the brightest and best teats of any of the league sides, and they were no exception to this remark, yesterday when 33,000 people were kept enthralled to the finish. Brady Starling the Newcastle man, shot a goal while Everton defence looked on and waited an offside decision. Johnson equalised and there the score sheet stood until five minutes from the end. Then Johnson who had been making stupendous endeavouring to relieve Dean of the surplus amount of dashing and heading and charging, started a movement which for about the third time in as many minutes helped Critchley to a centre, Johnson scored from that centre, and the home crowd possibly soon forget that Rimmer had headed against the crossbar, and that Williams standing on the goal-line had prevented Sagar conceding another goal. In fact it was my view, that Sheffield Wednesday were unfortunate to be losers. They had been the more dependable side; their swing and passes made a hole in at least one part of the half-back line, but White brought in place of Gee (injured), did his part nobly, and late on, in the stress of the game, was able to punt the ball far up and get length others could not hope to reach.
Dean's Efforts.
Everton were straggling and struggling, whereas Wednesday were playing delightful football, and by playing Leach at centre-half, that is to say third back in modern football ways they were closing the way of the home forwards, who were not up to receive Dean's head back efforts. It was a backward header that gave Johnson his first point and for nine-tenths the game no one took the eye more than Stein, who was more than usually resolute and quick thinking as well as quick of action. From a football point of view this was a great game to watch because Referee Charlies Lines of Birmingham took charge of every one and refereed well, and the players did their part nobly. There was a goodly amount of healthy charging, which nowadays finds little favour but here lent that zip to the game so essential to stir up the public pulse.
Strong Shooting.
The shooting of Sheffield Wednesday was stronger that that of the home side, and Sagar and his valiant backs had to be stern and clever to withstand the Wednesday attacks. Ball was an awkward centre-forward, Rimmer a fleeting gliding winger, and with little Hooper showed the way to wing the slopes of Goodison. Hooper, also used corner kicks with fine judgement, and from one of these Rimmer, the Tranmere man, headed against the crossbar. Williams did the work of three men and Cresswell in spite of two rather severe crashes, played his nature game, which is always so delicious. Still as a pair they were no better than the international, Blenkinsopp, with Walker as his comrade. Where the Everton pair earned the greater marks was in the fact that they were much more testily employed, especially when Sterling, was meandering around and acting Key man.
A Great Duel.
The work of Leach was naturally a defensive type purely, but at least he and Dean provided a great duel in heading and tactics, and he was one of the features of a great match. Dean's only shot of note was a stunning one, Breeddon was as secure to this as he was master with his goal kicks. Which lacked length, Strength and direction. Critchley had one of his worst days, his greatest difficult being to keep his feet. Yet when he starts to combine none can excel his generalship or his accuracy of touch. Centreing however, was not his forte last night, in fact the whole forward line was not linked up as one would wish, there was a lack of practicability near goal, and an adesence of shot when one could and should have been allowed. However, a stupendous effort by dean was followed by Johnson's rally, in which pace was revealed in his make-up that one had not believed possible, and Critchley showed his appreciation by helping the centre to the man of the last quarter of an hour –so Johnson netted and Everton won.
McClure's Close Dribbling.
Everton got the goals and Wednesday the praise. McClure had many strenuous rallies, and was chiefly notable for his close dribbling, but he, like his flank, did not rise to great heights, and at half-back none did more uniformly good work than Malloch, ex-Derby county, and Strange. Wednesday will beat more clubs than beat them. It was just one of those games where the ball finally runs untrue for the side that has been on top for half an hour and looks like winning in the last 20 minutes. There are many such games in the course of the year; therefore we can extend out sympathy to a the all round side that played so well, and did so much that was good to the eyes even though it was against the local favorites.
Everton: – Sagar, goal; Williams and Cresswell, backs; McClure, White, and Thomson, half-backs; Critchley, Dunn, Dean (captain), Johnson, and Stein, forwards.
Sheffield Wednesday: – Breedon, goal; Walker and Blenkinsopp, backs; Strange, Leach, and Malloch, half-backs; Copper, Sterling, Ball, Hughes, and Rimmer, forwards.
EVERTON 4 BIRMINGHAM CITY 1
September 5 1932. Liverpool Post and Mercury
Changed Tactics at Goodison.
Everton at Their Best in Second Half.
By "Stork"
Everton kept us in suspense for nearly an hour in their game with Birmingham, whereas they should have settled the issue very early in the day, but there was a frailty about their shooting which made one wonder what had happened to the forwards of last season. However, they won in the end by 4-1. The Birmingham defence was not the root cause of their failure to take an early lead, for, truth to tell, Randles and Booton were readily beaten by the wing men, but Hibbs was uncommonly quiet, yet all the play was taking place under his very eyes. Critchley should most assuredly collected goals, for he was spoon fed, and could and did prance round Randle, but having done that he simply petered out through hesitancy, and in the end and was the only forward without a goal point to his name. Birmingham had been under the hammer for 30 minutes, then through a simple error, they took a goal in 31 minutes, and held on to it until the 53 rd minutes. Grosvenor's shot was a fine one, but only a feeble pass back by McClure like reaching the goalkeeper –a hurried clearance by Cresswell, a throw-in, and then a goal. In the first few minutes of the second half Everton had showed more bite and greater accuracy in their shooting than throughout the whole first half. They crammed on all sail –different tactics to those previously employed –and hustled the Birmingham defence. It took us back to last season, when Everton crushed the opposition by the aid of a forward line, which had found ways and means to get goals. It was not a one man show on Saturday, for while Dean had a hand in the making of one or two of the goals, every forward, with the exception of Critchley, found the net, and he, if any, should have had more than one.
Altered Tactics.
Birmingham have an England goalkeeper under their bar, but even Hibbs could not withstand Everton, s tactics of the second half. There was "punch" in every move they made, whereas previously there had been nothing but class football without goals, and the net result of all this finesse was a goal in arrears. There must have been a conference during the interval, for when Everton opened up the second session it was plain that they had altered their tactics. They cut out artistic play, and went out for solid football and four goals came in the short space of 17 minutes. There might have been more for Everton had the Birmingham defence on the run, but through the ball cannoning against a defender, or a save by Hibbs, the score was kept down to four. It was, however, a clear enough margin.
Dean's Goal.
Dean supplied Stein with an opportunity which no forward could allow to go by. Then Johnson, from far out caused Hibbs to fumble a ball and allowed it to spin out of his hands and travel over the goal line. Dean scored a third from a Dunn centre, and a fine goal it was, and then Dunn marked up the fourth as a result of smart play by Johnson and Stein. It was a strange game, for Everton did not suggest such a victory by their early play, but once they got back to their old time formation, all up and all ready with a shot no defence could stop them, and Birmingham's rear line was not as easy one to overcome, at least not until Everton started their big push. There was no man afield whom I liked more than Johnson. I have never seen better passes than those, which he put out to Critchley, and he and Stein made a brilliant pair. Dean found Morrall's height a trouble, but Morrall was not one whit better than White who was one of the big men of the Everton team. He shot down the middle to the Birmingham inside forwards, and at the same time found time to sweep the ball out to his wings and up the middle to Dean. It was his pass to Dean, which brought the first goal. He was undoubtedly the best of the Everton half-backs. Williams was not convincing in the first half, for his enthusiasm caused him to interfore with Sagar, but eventually he came along to play a grand defensive part. Cresswell was always the cool, calculating defender, while Sagar must be heading for international honours by his consistent goalkeepers. Of the Birmingham team I liked Stoker and Morrall of the half-backs, and Curtis and Grovsenor of the forwards. The inside right was a schemer. Booton and Randle held their own for a while, but when Everton's full strength was levelled at them they were simply crushed out.
Teams: – Everton: – Sagar, goal; Williams and Cresswell, backs; McCLure, White, and Thomson, half-backs; Critchley, Dunn, Dean (captain), Johnson, Stein, forward.
Birmingham: – Hibbs, goal; Booton and Randles, backs; Stoker, Morrall, Firth, half-backs; Horsham, Grovsenor, Smith, Bradford, Curtis, forwards. Referee Mr. . Thompson, Northumberland.
SHEFFIELD WEDNESDAY 3 EVERTON 1
September 6 1932. Liverpool Post and Mercury
Everton Upset By Surprise Goal.
Sheffield Wednesday The Shaper Side.
Oranges Thrown at referee
By "Bee."
Everton were beaten by Sheffield Wednesday last night, after giving an unsteady exhibition, the game while being stern and severe, never reproducing the art these two teams offered to Goodison spectators a week ago. Everton seemed to be upset by a goal in ten minutes to Leach. Sheffield Wednesday's half-backs have a habit of shooting, but when a corner is being taken and there is a collection of players in the goal area it is well nigh impossible for a centre half-back to gain a goal because he cannot see the "wood for tress." Leach, of Sheffield Wednesday, has a new habit of getting into the goalmouth to accept a corner kick from the experts Hopper and Rimmer, but he got his goal in ten minutes after forsaking his usual custom. He had drifted out to the right wing, and from fairly long range made a strong shot. The ball had to escape several players and the woodwork. The ball went at a great pace beyond everything, and striking the foot of the post, the ball cannoned into the back of the net.
Fast Forwards.
It was a goal of a thousand, but it set Sheffield Wednesday in good heart, and it had the effect of demoralising Everton, who did not play well together, and while not enjoying any good fortune in the run of the ball, or the course of play, the home team proved faster and more combined, and much more deadly in front of goal. To me the outstanding incident of the evening was the uncommon happening of Cresswell going out of his place, in defence to the half-way line, and serving Dean and a pass to Stein. Stein took almost too steady aim at Breedon, and the ball from the rebound came to Dean's foot, and although the visiting centre was unsettled and unbalanced, he shot on the turn to the part of the goal that seemed empty, and to his astonishment Blenkinsopp, on the goaline kicked away. In the second half Wednesday got on top again by sharper methods, keener incisive raids, and again, more definite efforts for a goals, and in this period Sagar was inclined to over-reach for the ball when it was centred towards his goal. He was often able to touch the ball without gripping it. The result was that a number of his semi-saves became shooting chances with the goalkeeper off his feet and unbalanced to stern the shot.
Sagar Deceived.
As in the first half, so in the second half, Sheffield Wednesday scored in ten minutes a goal made in a curious fashion as was the first, because when Burgess went his winding way in a long dribble he had got into a table and was beaten when the ball fell just right for Ball to shoot well to the left of the goal, Sagar going down to it rather late. The Everton scoring machine broke down before men of the stamp of Leach, Blenkinsopp, and Walker, but there was a rally and engaging finish owing to Stein making another of his fine centres, and Dean using his head as Dean alone can do. Thus ten minutes from the finish and Everton lethargic, a goal to the visitors made a transformation and Everton became a new force, although practically they still had Johnson and Dunn playing far beyond the regions which makes them such powerful forwards. In short, Johnson's brilliance was usually for the benefit of three always he held up by a crowd of defenders. It seemed to me also wrong not to play Stein with almost indecent frequency because Stein in each of these meetings with Sheffield Wednesday has been able to dribble through at will, revealing his best form and his deadliest work. At last Stein, in a rallying finish tried a shot and struck the side net. In fact, Everton had shown more spirit and sense of the word attack in the last ten minutes than at any point of play.
Spectators and Referee.
There was plenty to admire, but the game at one point broke into disperse owing to an injury to Ball, the referee more than any player getting the blame in the finish. This was in memory of Referee Line's refusal to grant Sheffield Wednesday a goal in a Cup semi-final two years ago, and the Wednesday's supporters have never forgotten it. Oranges were thrown at the referee while Ball was being attended to and the referee called in two policeman to ease the situation, which fortunately did not grow into anything more than a "boo." However, right on the close of play Rimmer, the former Tranmere Rovers forward enjoyed his headed goal against Sagar after Hopper had centred with unerring accuracy. So Everton left beaten 3-1 a score that was by no means foreign to the way both teams had played. Everton lacked snap and decision, and their forward line was a shadow of last season's machine-like side.
Call For The Old Methods.
A year ago Everton were playing no better than they played at Sheffield last night, so that while there is no need to be despondent over a defeat away from home, there is a call to the Everton team to stiffen their resources, and to resume their best attacking vein, with all the forward sup the field, not fearing a goal against, but aiming at getting three for every other sides one. It should be said that White played another excellent game at centre half back, and that Sheffield Wednesday had not a weakness. Teams: – Sheffield Wednesday: – Breedon, goal; Walker and Blenkinsopp, backs; Strange, Leach, Malloch, half-backs; Hooper, Sterling, Ball, Burgess, and Rimmer, forwards. Everton: – Sagar, goal; Williams and Cresswell, backs; McClure, White and Thomson, half-backs; Critchley, Dunn, Dean (captain), Johnson, and Stein forwards. Referee Mr. Lines, Birmingham.


SUNDERLAND 3 EVERTON 1
September 12 1932. Liverpool Post and Mercury
Everton Well Beaten.
Incidents That Spoiled Game.
By "Bee."
Only Sunderland could be satisfied with their victory at home, on Saturday, when a number of the reserves helped to beat Everton 3-1. The win would pleased them, and the fact that they beat a team styled champions would give them a degree of pleasure until they ruminated on the general character of play –which was the lowest I have seen for many years. There was no apparent reason for this debacle. It was not football; it was debate, hot-tempted tackles; the complaints to the referee became continuous. Perhaps something that happened a year ago at this Roker ground had not been forgotten. Whatever it was, the match went out as a bad example of football; the worst game I have seen for three years. Here and there Referee Caseley looked stern and spoke a word of warming, but he was unable to keep time or notebook with the number of deliberate kicks that were dealt out by one and another –not in a tackle, but in premeditation.
Fisticuffs Threatened.
A player would wait his moment, and then deliver his foul through by a kick. Linesmen seemed to have been blinded. They never once reported the things so patent to those on the grandstand. Twice a linesmen signalled a throw-in, play went on, and the linesman did not insist upon the ruling being carried out. All this time, the players were getting still further out of hand, and finally Stein and Hastlings collided and there was a general hub-bub. Fishcuffs were threatened, players surrounding the ringleaders, and finally Devine had to be dragged away from the mob. In the first half, the referee had not seen eye to eye with spectators with the writer when Edgar was put down twice in the penalty area. The wind was certainly the troublesome factor at Roker, but the play degenerated into something that was appealing where two such clubs are concerned. It was little short of disgraceful and lack of control was one of the major reasons for the game turning the way it did. Football was at a discount. Everton winning the toss had the value of the gale at their backs, but gave a pretty spineless exhibition. Rarely did they shoot and Stein's goal came from a corner kick. Middleton should have saved –Stein scored direct from a corner kick. One moment from half-time and Temple had squeezed the ball between Sagar's leg and the upright. Sunderland, with the wind at their backs were a much more deadly attacking forced. They moved off soace by either wingmen, Gallacher having a good innings against McClure, and Temple showing good judgement in the cross-shot.

Gallacher's Neat Point.
Everton had missed their chances, Sunderland took theirs, and it was no surprise when the home team won 3-1, abielt the defence got in a tangle when Gurney got the lead, all there defence-men being unsettled as to what should be done with a situation not possessing great difficulties when one remembered that a goalkeeper can use his hands. Finally Gallacher got his deserts, scoring a neat goal after running close in. Everton played like a dispirited team; they lacked initiative and forward strength, yet their extreme wingmen were the only men on the side who showed their best form. The line lacked punch, and Dean had an off-day when facing the fair and able McDougall. It is better to close on the note and forget the badness of the game, same that one rebuts do credit to McDougall, Temple, Gallacher, Murray and perhaps Gurney of the winning side, which side lacked the services of such stars as Yorston and Connor. If the wind spoiled the match the handling of the game certainly led the players to imagine they were in a stadium. This sort of alleged "football "cannot be tolerated in Everton's camp, whatever Sunderland may say to their men, who forgot themselves and played the man instead of the ball.
Teams: – Sunderland: – Middleton, goal; Murray and Ives, backs; Hasting, McDougall and Edgar, half-backs; Temple, Davis, Gurney, Devine, and Gallagher, forwards.
Everton: – Sagar, goal; Williams and Cresswell, backs; McClure, White and Thomson, half-backs; Critchley, Dunn, Dean (captain), Johnson and Stein, forwards. Referee Mr. A. J. Caseley (Wolverhampton).
EVERTON 6 BURNLEY 1
September 29 1932. Liverpool Post and Mercury
Lancashire Senior Cup Round Two
Everton Score Six Goals.
Burnley Easy Victims in Cup-Tie.
By "Bee."
Lancashire Senior Cup ties may not be in favour with the senior clubs, but at least they do enable Liverpool people to see clubs they would otherwise not see. Such a case was that when Liverpool played New Brighton. Yesterday evening 2,000 spectators were enabled to see Burnley where they would have had no chance, and two men at least of the visiting side caught the public imagination. One Crompton at outside left, a good mover, and a stocky little player who was cool and convincing for an hour, the other his partner Jones who has the easy going style that his predecessor had –Rob Kelly. Everton won by 6-1. Jones was a sheer delight from an artistic point of view, and he continued to the bitter end to do things in his own scheming way added to which was a fine fast drive. Unfortunately, the standard set by Conway in the Burnley goal was not kept up; he was at fault not often, but sufficient to show he has to learn by experience. Dean got three goals, Turner, Critchley, and Johnson adding points, but oddly enough Burnley had taken the lead.
Near The Goal-Machine.
It is curious that Everton should have played four home games won them all, yet in each instance they were a goal to the bad in the first half. The Everton forwards got nearer their goal-machine yesterday than for some months. Admittedly they were playing a second Division side, yet even that does not blot out the niceties by which they made their way to goal and the fierceness of their shots. Turner, the outside left from Luton, gave two strong centres –his forte –which led to goals, and Dean got his first with a crashing shot, the goalkeeper not being able to see the ball. Turner made it 2-1 after half-time, then dean got the goalkeeper at fault, following with a score through Turner's agency. Johnson made the fifth through ground and grand passing by Archer and McGourly, and finally Critchley made the half dozen through Johnson's skilled play. Smith scored Burnley's only point through Jone's serve in. Sagar was lamed in one of his many dashing saves. McGourty was not unduly prominent, his forward or through pass again being too strong. Johnson was as ever a provider, and the home backs rarely in distress, although they had to face a rather bustling centre-forward in Smith. Forrest was their best half-back, with Bowsher standing up to his severe task with great fortitude, and displaying good heading and feedingJopes stood out in the forward line. Considering the disparity in the score-sheet the game held the public well to the end.
Teams: – Everton: – Sagar, goal; Williams and Bocking, backs; Archer, McClure, and Thomas, half-backs; Critchley, McGourty, Dean (captain), Johnson, and Turner, forwards.
Burnley: – Conway, goals; Whilligan and Richmond, backs; Manns, Bowsher, Forrest, half-backs; Reynolds, Harker, Smith, Jopes, and Crompton, forwards.
WHITE BACK AT CENTRE HALF.
November 2 1932. Evening Express.
Everton team Changes for Newcastle Game.
By the Pilot.
Good new for Everton! Three of the five half-backs who have been on the injured or sick list have now recovered. They are White, McClure, and McPherson. White, will, therefore, resume at centre half against Newcastle United at St. James's Park, Newcastle, on Saturday. This enables Thomson, the Scottish international, who has been deputizing as pivot, to take up his usual place at left half, and means that Archer, who has played well in his two games with the first team, is not included in the eleven.
Rapid Recovery.
White's recovery has been repaid though I foreshadowed that the torn thigh muscle was not so serious as at first thought. He injured his leg in the Lancashire Senior Cup-tie with Preston North End a fortnight ago. McPherson has already played following his operation for the removal of a cartilage and McClure, who has been suffering from tonsillitis, will play in the Central league team on Saturday. It will be Everton's second visit to Newcastle this season. When the teams met at St. James's Park last month in the F.A. Chairty Shield Everton won by 5-3, Dean scoring four goals.
Everton: – Sagar; Williams, Cresswell; Britton White, Thomson; Critchley, McGourty, Dean, Johnson, Stein
EVERTON RESERVES 1 ASTON VILLA RESERVES 1
November 7 1932. Liverpool Post and Mercury
Although it was not until the closing minutes that Turner secured the equaliser, Everton were well worth the sharing of the points at Goodison Park. The Everton halves were perhaps the strongest point in the side, McClure making his first appearance, being particularly effective and completely over-shadowing Wareing who had a poor day. Both goalkeeper were in fine for, though the defender of each team gave little away. Moore scored for the Villa midway through the first half, Everton's equaliser coming two minutes from the end.
Everton: – Coggins, goal; Common and Bocking, backs; Mercer, McClure, and Archer, half-backs; Leyfield, Cunliffe, Davies, Fryer, and Turner, forwards.
Aston Villa: – Biddleton, goal; Owen and Nibloe, backs; Kingdon, Callagahan, and Wood half-backs; Tully, Brocklebanks, Wareing, Beresford, and Chester, forwards. Referee Mr. H. Dedman.
STOKE CITY RESERVES 6 EVERTON RESERVES 0
November 14 1932. Liverpool Post and Mercury
At Stoke. The game was a triumph for City's centre-forward, salmon a local junior signed early this season, who scored five goals. The other goal was obtained by Daniels. Turner gave a fine display for Everton, but was not well supported. The defence was not impressive, and was unsteady under pressure, but Stoke played well above their usual form.
Everton: – Coggins, goal; Bocking and Lowe, backs; Mercer, McClure and Archer, half-backs; Leyfield, Birkley, Davies, Dunn and Turner, forwards .
EVERTON RESERVES 3 WOLVERHAMPTON WANDERERS RESERVES 0
November 21 1932. Liverpool Post and Mercury
Although Everton deserved victory, there was not a three goal difference between the teams, and it was Everton's half back strength that enabled them to achieve the three goal success. The Wolves were a determined side that played fast, open football, and they frequently harassed the Everton defence –Bocking on three occasions falling back to clear off the goal line, when a score seemed certain. Smalley on one occasion hit the crossbar with a fierce drive. In the later stages of the first half Everton completely overplayed the visitors, Dunn opening the score following a corner from Turner. The Wanderers strove desperately hard after the interval and subjected Everton's defence to a severe grueling. As in the first half, Everton again found their form late on, and Turner and Cunliffe added further goals. It was a most interesting encounter.
Everton: – Coggins, goal; Common and Bocking, backs; McClure, McPherson and Archer, half-backs; Critchley, Dunn, Davis, Cunliffe and Turner, forwards.
Wolverhampton Wanderers: – Whittaker, goal; Lumberg and Shaw, backs; J. Smith, Hollingsworth, Heelbeck and Young, half-backs; Smalley, W. Smith, Whitelock, Hetherington, forwards. Referee Mr. H. W. Hunt.
SHEFFIELD WEDNESDAY RESERVES 3 EVERTON RESERVES 0
November 28, 1932. Liverpool Post and Mercury
At Hillsborough. But for many fine saves by Coggins the defeat might have been heavier. Both Common and Bocking, the full backs, although heavily worked defended strongly, but the halves were often beaten, and although Dunne tried hard to get the attack moving they found Sheffield's defence very sound. Sheffield, who gave a convincing display, scored through McGinley, Killouthy and Stewart, all in the first fifteen minutes.
Everton: – Coggins, goal; Common and Bocking, backs; McClure, Clark and Archer, half-backs; Critchley, Dunn, Davis, Cunliffe and Turner, forwards.
EVERTON RESERVES 5 HUDDERSFIELD TOWN RESERVES 2
December 5 1932. Liverpool Post and Mercury
Everton experienced little difficulty in so decisively defeating the Yorkshire side. Cunliffe opened Everton's score and McGourty added a second. Williams following a good wing run reduced the lead. The winners monopolised the second half pressure, and Turner and Griffiths (p) (2) added further Everton goals, while Mountford with a penalty helped to reduce the margin. Common was a conspicuous. Everton defender behinds a good intermediate line .
Everton: – Coggins, goal; Common and Lowe, backs; McClure, Clark and Archer, half-backs; Critchley, Cunliffe, Griffiths (p), McGourty, and Turner, forwards.
Huddersfield Town: – Thorpe, goal; Hayes and Mountford, backs; Willingham, Christie, and Spence, half-backs; Williams, Whitham, Smith, Crownsham, and Lukes, forwards. RefereeMr. H. Dedman.
BURNLEY RESERVES 2 EVERTON RESERVES 2
December 12 1932. Liverpool Post and Mercury
Everton Reserves ought to have won their game at Burnley with the numerous chances they had. They played the better football against their more energetic opponents, but they failed to finish as cleverly. Griffiths and Cunliffe missed some easy chances, but the former did score once in each half. Burnley twice lost the lead. Given them through Smith and Mee. Honours were were deservedly shared.
Everton: – Holdcroft, goal; Bocking and Lowe, backs; McClure, Clark, and Archer, half-backs; Critchley, Cunliffe, Griffiths (p), McGourty, and Turner forwards.
EVERTON RESERVES 5 PRESTON NORTH END RESERVES 1
December 19 1932. Liverpool Post and Mercury
Farrell of Preston Sent Off.
At Goodison Park. The match was marred by two unfortunate happening. Farrell the North End left half, was ordered off the field, by the referee ten minutes from the end, and early on in the first half McGourty sustained a legy injury, that necessitated his retiring from the field. He resumed at outside after the interval for a short while, but this aggravated the injury, and he was compelled to retire. It was not a great game, for Preston are a poor side, possessing a good goalkeeper in Brown, and stubborn back in Kerr and Owens. Everton played well enough to deserve the victory, and Gee resuming after long absence, was able to take things very easy, and take no risks. Turner (2), Griffiths (2), and Cunliffe scored for Everton's goals, and Jones for Preston.
Everton: – Holdcroft, goal; Bocking and Lowe, backs; McClure, Clark, and Gee, half-backs; Archer, Critchley, Cunliffe, Griffiths (p), McGourty, and Turner, forwards.
Preston North End: – Brown, goal; Owens and Kerr, backs; Broadbent, Milne and Farrell, half-backs; Baragh, Rowley, Jones, Cowan, and Mustard, forwards. Referee T. Burns.
EVERTON RESERVES 0 BLACKBURN ROVERS RESERVES 2
December 27 1933. Liverpool Post and Mercury
Neither side was consistency good in a game that should have produced plenty of goals, even allowing for the good goalkeeping of Coggins and Binns. The approach work of the Rovers was very fine, but their finishing was good. The losers' attack was exceedingly dangerous. Britton scored for Blackburn in the first half, and the same player added the second after the interval. Common was a sound defender, and his partner, Jones ("A" team) showed ability and good defence.
Everton: – Goggins, goal; Bocking and Jones, backs; McPerhson, McClure and Archer, half-backs; Critchley, Cunliffe, Griffiths, Webster and Turner forwards.
EVERTON RESERVES 6 STOCKPORT COUNTRY RESERVES 5
January 9, 1933. Liverpool Post and Mercury
Everton were just about worthy of the odd goal victory, for they had indulged in most of the attacking, but the County would have achieved no more than they deserved had they scored the last equalising goal, for they staged a remarkable rally and harassed Everton's defence to a point of making them very uncertain. With the second half well in both attack and defence, held a 6-2 lead, and victory seemed assured. Stockport, who had always been good in initiating attacks, suddenly found what had been lacking –sharpness in front of goal –with the result that they scored three quick goals, and Everton were hard pressed to hold on to their slender lead. The scorers for Everton were Fryer (3), Cuncliffe (2) and Grififths, and for Stockport, Jones, Watson, Boulton and Lythgoe (2 ).
Everton: – Coggins, Goal; Common and Jones backs; Clark, McClure, and Archer, half-backs; Critchley, Cunliffe, Griffiths, Fryer and Stevens, forwards.
Stockport County: – Beswick, goal; McCray, and Scrimshaw, backs; Butler, Bamber, and Howshall, half-backs; Daniels, Bussey, Mawson, Soo, and McArdie, forwards.
EVERTON RESERVES 4 LIVERPOOL RESERVES 3
January 16 1933. Liverpool Post and Mercury
A finely headed goal by Stevens in the closing minutes gave Everton a somewhat fortunate victory at Goodison Park by 4-3. Although Everton deserve every credit for their success –they had made more of the scoring opportunities than the opposition –Liverpool played football throughout that was much superior to their recent home displays. The encounter provided pleasure for a remarkably big crowd. Liverpool had their chances early on, but failed to drive them home. Everton were handicapped by Cuncliffe having to go on the wing through injury; nevertheless Liverpool's approach work and play in the second half was of the quality that required a sturdy, reliable defence to counteract it. The scoring order was as follows: – Critchley (Everton), Crawford (Liverpool), Stevens and Critchley (Everton) and Roberts (Liverpool); and after the interval Hancock (Liverpool) and Stevens (Everton) completed the scorers. Both teams played well, with Coggins the backs, Stevens, Fryer and Birtley conspicuous for Everton; and Lucas and Roberts being particularly prominent in a good all-round Liverpool display.
Everton: – Coggins, goal; Common and Jones, backs; Clark, McClure, and Archer, half-backs; Critchley Cuncliffe, Stevens, Watson, and Birtley, forwards.
Liverpool: – Riley, goal; Lucas and Dabbs, backs; Savage, James, and Henderson, half-backs; Taylor, Hancock, Crawford, Roberts, and Hanson, forwards.


EVERTON RESERVES 2 BLACKPOOL RESERVES 1
February 23 1933. Liverpool Post and Mercury
The opening five minutes and the concluding five minutes of the game between Everton Reserves and Blackpool Reserves at Goodison park yesterday, provided three goals, two of which fell to Everton, though they did not get theirs until the majority of the crowd had given up all idea that Everton would score. Everton won 2-1, but it was not a good win, Wilkinson, gave Blackpool the lead when the ball cannoned back of him off Bocking, and the general movements of Blackpool's halves, Tufnell, Cardwell, and Benson, were so cleverly carried out, that Stevens and his inside forwards rarely got, much chance of testing Roxburgh. Five minutes from time Critchley tried a shot that looked like going wide, but Turner, rushing up, scrambled it into the net. Coming away from the kick off the ball went to Turner, and he again found the net. Gee, Bocking and Stevens were Everton's best, while apart from Blackpool's halves, Williams, and Walsell kicked splendidly.
Everton: – Coggins, goal; Common, and Bocking backs; McClure, Gee, and McPherson half-backs; Critchley, McGourty, Stevens, Fryer, and Turner. Forwards.
J. McCLURE TRANSFER TO BRENTFORD
June 9 1933. Liverpool Post and Mercury
Everton have transferred J. McClure, their half-back to Brentford, McClure though not a regular member of Everton's first team, has made many appearances for the league team. A few seasons ago he toured Canada with the football Association team. Strongly built he is a robust player, who is equally at home on the wing and centre-half position.