Steve Zocek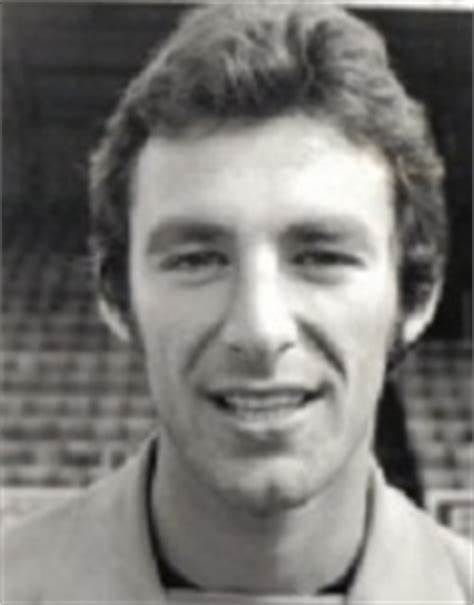 The name of John Turner would not be particularly familiar to most Evertonians, whatever their age. It would be a stiff challenge in a pub quiz to guess his connection to Everton in relation to the pre-season tour of Japan under manager Howard Kendall in 1981. A Geordie by birth, he never hid the fact that he was a fanatical Sunderland supporter who would go along with his father to watch his heroes –notably Charlie Hurley, Len Ashurst, Martin Harvey, Brian Clough and Ernie Taylor – at the famous old Roker Park in the early 1960s. A former miner brought up in a coalmining north east area, he would eventually go on to play football, mostly in the lower regions of the Football League. This is a story which I hope you find as enjoyable as I did when I located him to discuss his fascinating career.
John was signed for Derby County by a very well-known manager by the name of Brian Clough, the very same man who John had watched from those Roker terraces a decade earlier. Turner started at the Baseball Ground in 1971 having been offered a trial which he dreamed would be successful. Before this opportunity, his working background, like most men in the north east area, was in coalmining down one of the pits in the region. He played in goal in a trial for the Rams' third string against Shrewsbury Town, keeping a clean sheet in the process. His displays between the posts warranted an extension to his trial for a further month. Turner's father had serious misgivings about the offer, as he wanted his son to finish his apprenticeship as an electrical engineer in the mines. Fortunately for John, his mother insisted the opportunity of playing football for a living was too good to turn down. Luckily for John, his mother's view was vindicated and, during the first week of his extended trial, he impressed, which led to him signing apprenticeship forms for Derby County. He later penned a professional contract at the age of eighteen, which was the beginning of a five-year stay.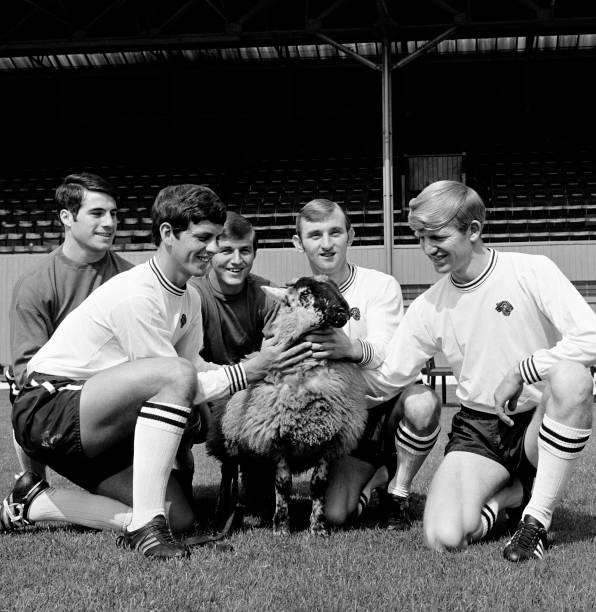 On the eve of the 1973 FA Cup Final, Derby County hosted Wolverhampton Wanderers in a match which brought the season nicely to a close with a comfortable 3-0 scoreline. The Rams looked certain of a place in Europe for the following season. Little did John realise that a big surprise was on its way. Knowing that Turner was an avid Sunderland fan, manager Brian Clough (who had made 64 appearances for Sunderland scoring 54 goals until injury curtailed his career) went into the dressing room after the game and handed the gobsmacked Turner two cup final tickets.
John and his younger brother boarded a train the following morning, excited with the prospect of a possible giant killing act under the famous twin towers of Wembley Stadium in the 92nd FA Cup Final. Could the Roker Roar silence Don Revie's Leeds United? The unexpected happened as Ian Porterfield's 32nd minute goal and heroics from Jim Montgomery stunned the Yorkshire side, causing the biggest upset in an FA Cup final since 1968 when West Bromwich Albion beat Everton.
The secretary of Derby County was Michael Dunford, who later served Everton FC in the same capacity. John spotted Michael coming away from Wembley with a face like thunder. Two days later back at Derby, John again bumped into Michael and asked why he was looking so disappointed outside Wembley. Dunford replied; "Don't you realise? With Leeds losing, they've taken our place in Europe next season!" Dunford knew that Sunderland's fairytale victory was going to deny the Rams the opportunity to play in Europe the following season. If Leeds had won, Derby would have gone into Europe as well as Leeds.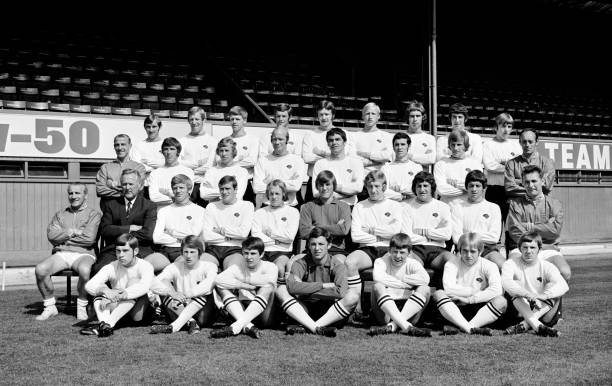 An opportunity arose whilst at Derby when Clough's assistant, Peter Taylor, approached Turner with a proposition which he would find difficult to refuse. The trip was to a tournament in Italy with Luton Town.  Turner was ordered to get himself down to Bedfordshire, where he was met on arrival by manager Harry Haslam and trained with the Hatters, settling into digs in the nearby area. Finding friends was never a problem for Turner as he settled in with Paul Price and Pasquale (Lil Fucillo). The party from Kenilworth Road flew to Italy, staying in Chioggia, an hour's drive from Venice. Their first day saw time for relaxaton, with rookie Turner sitting alone on the beach. He looked up to see a figure walking towards him and began to recognise him. "What are you doing here?" Turner asked. "I saw you play in the FA Cup Final at a packed Wembley stadium!" It was none other than Micky Horswill who was also playing for Sunderland in the same tournament as Luton Town!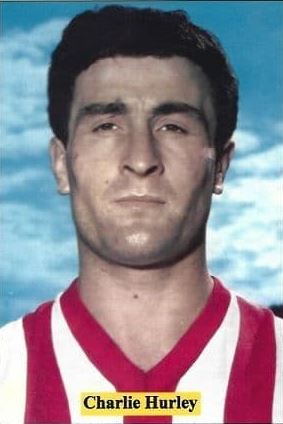 On his return from the Bedfordshire club, John went out on loan, where he teamed up with Doncaster Rovers appearing four times, making his debut at Workington in a 3-1 defeat, although he saved a penalty from Tony Geidmintis, a spot kick specialist. He had further loan spells with Brighton & Hove Albion without appearing and, finally, with Huddersfield Town where he appeared once.
In 1975, Turner eventually left Derby without making the first team, signing a permanent contract offered by a north east legend, Charlie Hurley, who was then manager of Reading FC. Hurley, of course, was a Sunderland star, with 402 appearances to his name for the Black Cats over a period of 12 years and, naturally, a hero of young John. Turner was part of the squad that were promoted in 1975/76, but which sadly faced the drop the season after as manager Hurley had quit in February 1977.
Turner was coming to the end of his contract with the 'Biscuit Men' but was shown interest by Torquay United who were managed at the time by Frank O'Farrell who, as a former manager of Manchester United, was another legendary figure in football. Frank first noticed Turner in action when he was loaned to Huddersfield in a game against Swindon Town. Turner conceded five goals that afternoon with Peter Eastoe – later to join Everton – netting a hat trick.
Seventy-six appearances on the 'English Riviera' were followed by another move to Chesterfield who were managed by Frank Barlow. The Spireites paid a fee of £180,000, tabling £80,000, with the outstanding monies to be paid later.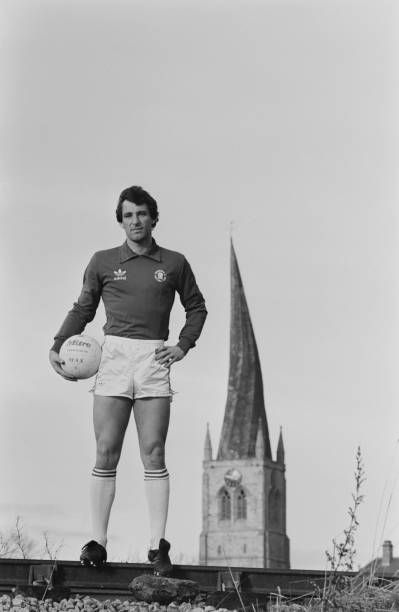 In his spell at Saltergate, Turner made the PFA (Professional Footballers' Association) team which was awarded in London at the awards ceremony for PFA player of the year. 
Incidentally, Turner's debut for Chesterfield was against Blackburn Rovers, with a certain Howard Kendall turning out for the visitors as player-manager. It was a free kick from Kendall that was headed home by Simon Garner, giving Turner no chance which sealed the points. But clearly, Turner had made a positive impression on Kendall as subsequent events were to show. That season Blackburn were promoted, Chesterfield finished in a very respectable fourth place just behind Sheffield Wednesday, who were a point better off to seal the last promotion spot.
The following season was another good one for the Spireites, finishing fifth with a respectable eleventh place the season after. Then disaster struck, as in 1982/83 they were relegated, occupying the bottom place in the table, which led to players being transferred to accommodate the budget. Turner himself became a victim of those circumstances, as the club could not afford to renew his contract.  His former employers, Torquay United, were willing to renew the connection with John and threw him a lifeline.
The involvement in Everton's tour in 1981 began with a simple phone call from Frank Barlow, the manager of Chesterfield, asking him if he would like a trip to Japan. "What for?" was his natural response. Barlow told him that Everton were going on tour to Japan and required a goalkeeper. John was told that Everton had been watching him, and it was a great opportunity to take up the offer and go on the trip. Harold Roberts, the chief scout at Chesterfield, who had watched John at Torquay and eventually got him to sign for Chesterfield, was a scouser. He jokingly added in his broad scouse accent: "And I'm coming with you to carry your cases!!" 
John went home to pack his bags, and got himself to Liverpool, where he trained with the Blues for a couple of days at Bellefield. He was put up in a hotel and was handed a beautiful suit with a club badge embroidered on the jacket.
The party flew to Japan via Alaska and on arriving in Tokyo, stayed at the Tokyo Prince Hotel situated right in the centre of the city.
On 31 May 1981, Everton played the first of three matches, this first one being against a Japan XI drawing 2-2. Imre Varadi and Peter Eastoe were on the scoresheet for the Toffees. Four days later, they played a China XI, with Eamonn O'Keefe scoring the only goal of the game. Forty-eight hours later, they turned out for the third time, with Inter Milan providing the opposition. Trevor Ross scored a consolation goal as Inter romped to a 4-1 win. John's said later, "They were in a different class!" – although he had a frustrating afternoon on the bench, watching first team keeper Jim McDonagh between the posts.
When teams go on tour, there are always antics to relieve the boredom of being away from normal home routines. In this case, the pairing of John Bailey and John Gidman as room-mates was the catalyst for some high jinks. The doors were of huge expensive looking mahogany. For some reason , which is still shrouded in mystery, their bathroom door came off its hinges. On the very last day, the party assembled outside the hotel by a fountain waiting for the coach to depart. John Bailey could be heard loudly defending himself in the lobby, protesting, "It was you, Gidders, you knocked the door down!" Mick Lyons addressed the party telling the group that Howard Kendall wanted a word with everyone. Howard strolled across to the waiting party with a stare. "Right boys, I'd like to say that your behaviour in this hotel has been absolutely magnificent. Yes, a door came off its hinges and will be paid for. But for now, let's go to America and upset the Americans!"
The Everton party then headed to Santa Monica in California, for a week's break. Venice and Muscle Beaches were the ideal attractions to relax and enjoy their holiday. Incidentally, the venues were famous for the filming of the 1970s TV series Starsky and Hutch. One morning, Howard gave instructions that they were all due to meet, before their planned free time.They eventually settling on a beach with new arrival Alan Irvine drawing the short straw to fetch and carry the beers for the lads.  
Once the tour was over, Turner returned to Chesterfield to resume his career, until their ongoing financial issues led to another move at the end of the 1982/83 season which saw him return to his former club Torquay United. Their manager at Plainmoor was ex-Everton midfielder Bruce Rioch, who was later sacked by chairman Tony Boyce. He then appointed former Chelsea hero David Webb. One of Webb's first tasks in the 1983/84 season was to make changes and dispose of personnel.  Turner was told he was no longer wanted because the club couldn't afford his wages, and he could leave on a free transfer, even though the number one had two years remaining on his contract. Fortunately for Turner, he was not without offers.
Turner received an unexpected phone call from non-league Weymouth manager Brian Godfrey – another Everton link – he had been with the club playing one game at Fulham in January 1960. Godfrey's had shown interest in Turner while managing Exeter City from 1979. He pleaded with John to sign until the end of the season, but initially Turner wished to stay in league football. Eventually Godfrey got his man and Turner joined Andy Townsend, Tony Agana and Alan Slough (former Fulham FC FA Cup Final 1975 runner-up) at the Recreation Ground. When Turner signed, they had thirteen games to play and were heading for a relagation fight, thankfully they ended the season with a flourish, winning twelve, drawing one, and conceding only one goal.
Once the season was over with the Terras safe from the drop, Turner was on the move again, or so he thought, heading to the North West to sign for John Bond's Burnley. But Weymouth refused to let Turner go. John made contact with the PFA who managed to settle the dispute. By the time the matter was sorted out, the new season had commenced with the Clarets filling the keeper's position with Roger Hansbury (ex-Norwich City). Turner did sign for Burnley, but sadly, without wearing the green jersey. John Bond was sacked, with his assistant John Benson taking over the reins.
The next twist in this fascinating career was a phone call from Jimmy Holmes (ex-Coventry City 1970/77 and Spurs 1977/81) who was assistant manager at Peterborough United. The club manager John Wile had sold a keeper who was tipped one day to play for England – a certain David Seaman – who needed replacing. On the understanding that Turner was guaranteed first team football he put pen to paper. Turner enjoyed his time at London Road, where he spent two seasons until 4 January 1986, when a leg break ended his run as the Posh hosted Leeds United in the third round of the FA Cup. In those winter months, the playing surface was rock hard. When a ball came over the top of the defence, Turner faced a 50-50 challenge with Andy Richie, with 20 minutes remaining. The keeper had no option but to attempt the clearance, and he connected, punching the ball away. But the collision with the onrushing forward led to him being stretchered off, having shattered his shin in five places.
His football career came to a sudden end, and he later became a publican, serving in the 'Jolly Sailor' based in East Ogwell, near Newton Abbot, Devon. However, in April 2021, fire broke out, causing major damage to the roof and bar area. The fire service deployed around eighty firefighters and twelve fire engines in a bid to save the South Devon thatched pub from collapse. Sadly, among John's belongings lost in the fire were his all his football souvenirs and memorabilia.
Nevertheless, John's vivid memories of an eventful career remain as bright as ever – especially the time he was on tour with Howard Kendall's Everton in Japan!