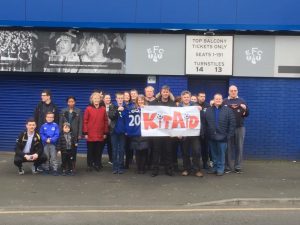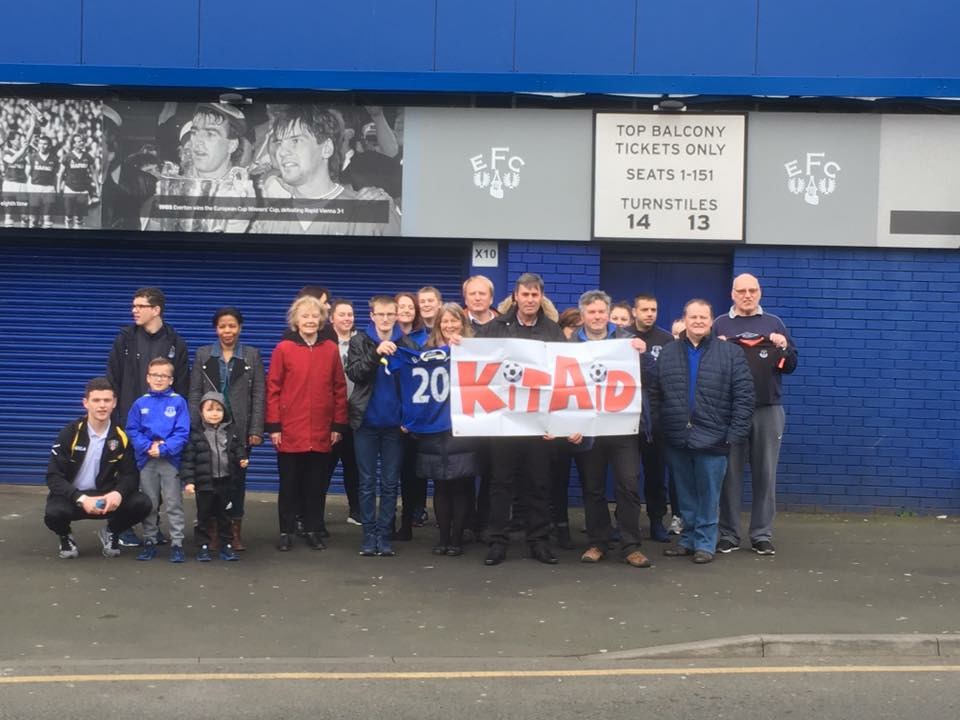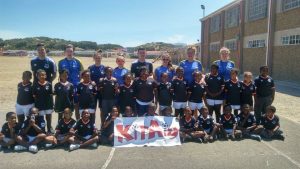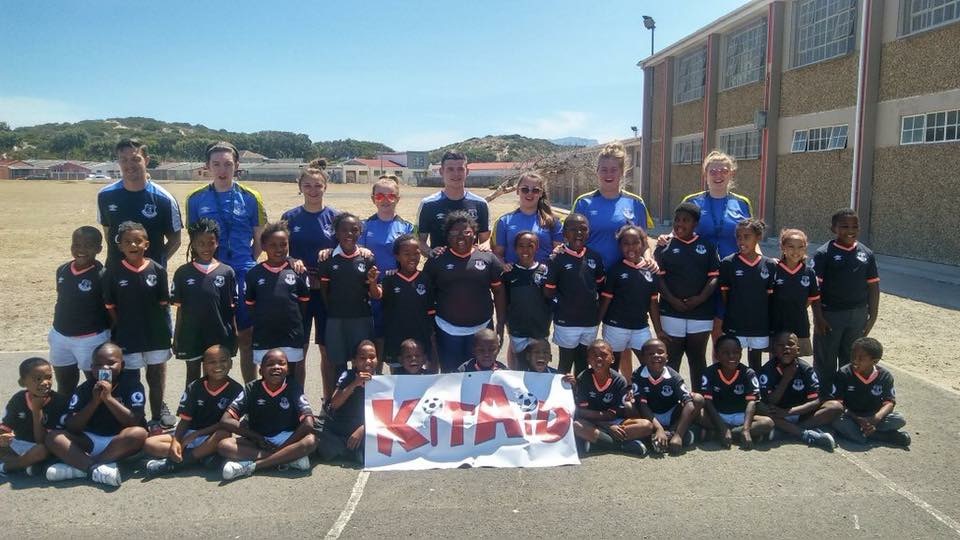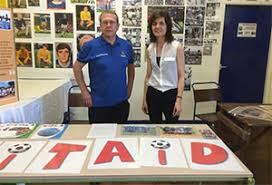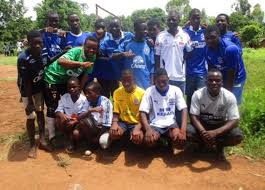 KitAid is a small charity with a big heart! Run entirely by volunteers, it was founded in 1998 by Derrick Williams MBE. During a trip to a village in Tanzania Derrick, a passionate football fan, spotted young children playing in tattered shirts and a ball made of plastic bags. On his return he collected a box of kit and sent it back to the village and KitAid was born. Since then we have sent more than 275,000 items of kit around the world, reaching over 40 countries across 5 continents.
KitAid is very proud to have Graham Taylor as its patron.
KitAid now has Regional Co-ordinators around the country collecting kits, boots and equipment from Grass Roots level to the Premiership. We also receive kit from major suppliers including new kit that cannot be resold in the UK which would otherwise end up in landfill, recycling approximately 15 tonnes of unwanted kit annually.
Every month KitAid volunteers collect, sort and box sets of kit and then arrange the distribution of over a hundred boxes through our charity partners.
Through these partners, it not only provides shirts and football equipment but encourages inclusion, drawing people together as a team through their shared love of football. Just owning a shirt brings many opportunities for the recipients and enables them not only to play for a team and in a league but the chance to have a feeling of self-worth and to excel. Ultimately it brings great joy.
"It's more than just a shirt".
 If you would like to help make a difference and donate your much cherished kit and boots visit:
Follow us on Twitter @kitaid Facebook us at KitAid Charity