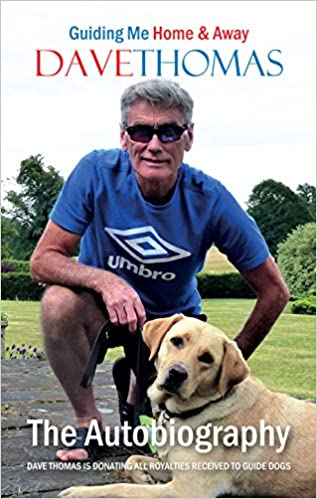 Time to reduce Dave Thomas to tears – again
Former Everton hero raising money for Guide Dogs
DAVE THOMAS had to gulp back tears. Twice.
Not when he was talking about the glaucoma which has seen him registered blind/partially sighted.
The former Everton winger has accepted that condition. "It's hereditary and I cope with it," he shrugged. "You've got to. As you can imagine it's life changing but I'm very positive."
Dave choked up talking about the support he has had from a legion of fans and well wishers since he started to raise money for the Guide Dog Association on a JustGiving page.
He set out to raise £10,000.
By Thursday afternoon this week he was just £376 shy.
Davey will be at St Luke's Church at Goodison Park on Saturday between 12.30pm and 1.30pm trying to attract more publicity for his very worthwhile cause – and also saying thank you to Blues fans who have already backed the appeal.
"It's just the response I've had," Dave gulped, during an emotional interview with Sky TV. "Phenomenal. Fans, people I've played with. Unbelievable."
At risk of forcing Davey to fill up again, pop your head into St Luke's on Saturday and back his appeal.
David Prentice