David Prentice
David is well-known on Merseyside, and to all Evertonians, as Sports Editor of the Liverpool Echo. He has written about football and boxing in Liverpool for 35 years, and has recently had another book published – A Grand Old Team to Report.
How long have you supported Everton?
My entire life … although my first experience of worshipping at the cathedral that is Goodison Park was Easter Monday 1975
Who or what was responsible for being an Evertonian – or were you 'chosen'?
I've tried to articulate this in my book A Grand Old Team to Report
Here's an excerpt.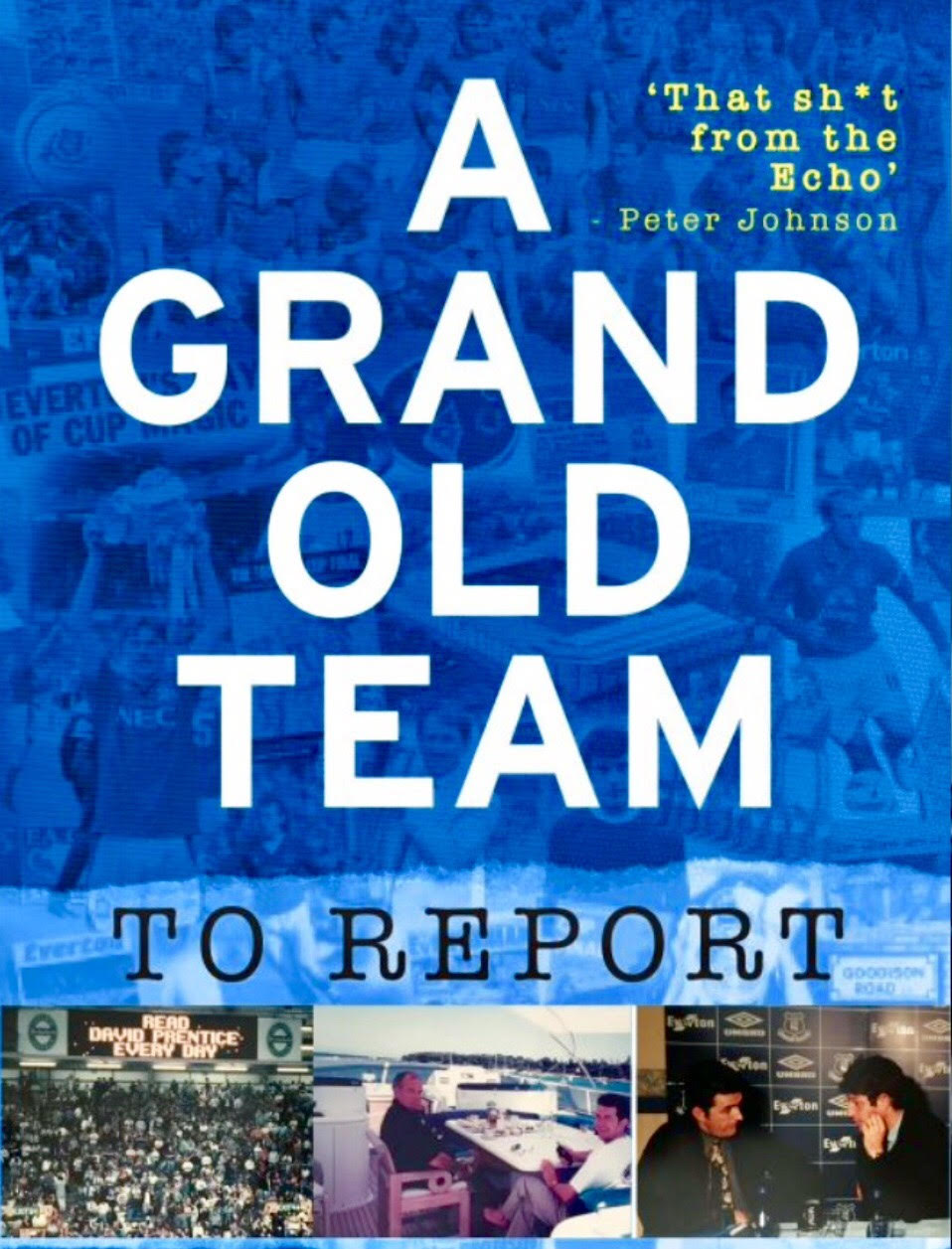 "George Mushrow was the man who first ignited a flicker of enthusiasm in an eight-year-old's heart for the sport, a flame which would soon become a raging inferno. Our family regularly visited my Uncle George and Auntie Lauraine at their home in Enid Street, Toxteth, and when I was at that impressionable age my Everton supporting uncle gave me a huge collection of Everton programmes. Maybe he wanted a bit of peace and quiet. Perhaps he secretly intended to pass on the torch. Whatever his intentions, I was gripped.
While those magazines were from the unrelentingly miserable 1971/72 season, that made no difference to a young boy gripped by images of men like Alan Ball, Howard Kendall and Colin Harvey – and bemused by the presence of others like Bernie Wright and Rod Belfitt. I still have those programmes. And they sparked a sense of intrigue about the world they encompassed.
"Uncle George's programme gift, and the influence of another family member, Uncle Sid, confirmed that I would become a Blue. The reasoning is still difficult to decipher because Sid Nabb was a Liverpool fan. One of those armchair, non-match going, in-your-face Liverpool fans, but a Liverpudlian nonetheless. And when he heard I was contemplating a life following the Blues, the scorn and ridicule he heaped upon me was intense. If he thought his zealous tirades would convert me he was mistaken. I dug my heels in. And became even more entrenched."
So to answer the question concisely, like all of us, I was chosen.
First Everton game attended
See above. Easter Monday 1975, Everton 1 Coventry 0, Martin Dobson scoring on the stroke of half-time to send us top of the First Division! (We finished fourth)
Most memorable match attended
Wow. How to choose. Bayern Munich? Wimbledon? Andy King's derby? But the most meaningful and most significant has to be the 1984 FA Cup final – seeing an Everton captain raise a trophy – the oldest and most recognisable piece of silverware in English football history, was unforgettable.
Where do you generally sit at Goodison?
Pre-lockdown I was fortunate enough to have been sat on the second row of the Director's Box at the invitation of Bill Kenwright for the whole 2019/20 season. But generally in the Press Box.
What aspect of being an Evertonian do you like most?
The camaraderie, the kinship, the sense of shared focus. The knowledge that we're all part of a unique and classy family.
In what year did you join Everton FC Heritage Society?
I was one of the founder members (2008).
What is your particular area of interest or expertise in Everton's history/heritage?
Dare I say the life of Dixie Dean (my wife's grandfather)? Although I have an obsessive interest in the 1970s, the era when I first started going to Goodison.
What is your main activity/involvement with the Society?
Press relations and publicity.
In your opinion, what is the best thing about the Society?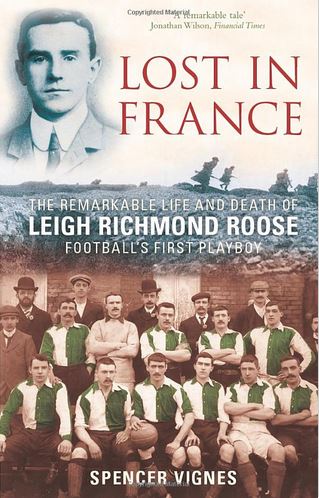 The fact that its members continue to discover new, long forgotten nuggets of information about our club's history – and continues to celebrate and promote elements of the club's history that may otherwise have been forgotten. I was in Edinburgh for the rededication of the grave of 1906 FA Cup winning goalscorer Alex 'Sandy' Young – an occasion also attended by the Scottish press, and an event which helped spread the word about a footballer about whom much more should be widely known..
What is your favourite Everton-related book?
So many to choose from, but Spencer Vignes' Lost in France: The Remarkable Life and Death of Leigh Roose, Football's First Playboy, is a particular favourite, along with Gary Imlach's My Father and Other Working Class Football Heroes.
If you could travel in time, what match, before your lifetime of attending matches, would you choose to attend?
It can only be Everton 3, Arsenal 3, May 5 1928 – when a never to be broken English goalscoring record was set.
[Click image to read David's goal by goal account of how Dixie got to his record breaking total]
The best player you have seen in Everton's colours
Bob Latchford was my hero, but the best is undeniably the world class Neville Southall.
The player you wish that you could have seen, from the past
Alan Ball at his peak, Alex Young, TG Jones – but there can only be one really, the incomparable William Ralph Dean.