Mikey Cleave
How long have you supported Everton?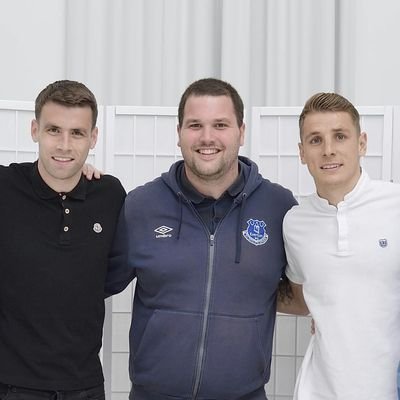 I started supporting Everton around 1996. I got my first season ticket in 2002, and in 2006 I started going to some away games. Since 2010 I have been going to pretty much every away game. I have a supportive wife who encourages me to go to the away games – she probably appreciates the peace and quiet!
Who or what was responsible for being an Evertonian – or were you 'chosen'?
As a child I went to a childminder. Her son is a massive Evertonian and encouraged me to become a fan. He bought me shirts, programmes and merchandise. So very quickly I became an Everton fan!
First Everton game attended
Everton v Huddersfield – 23rd September 1998. We won 2-1, but were 1-0 down within the first minute. I sat in the Upper Bullens in the corner, close to the Gwladys Street. I was bought the ticket as a birthday present.
Most memorable match attended
A tricky one to answer! The 2009 FA Cup Final was special – even if the result didn't go the way we all wanted it to! The FA Cup Final is so special and steeped in history. I would always watch the build up to the FA Cup final – so to see Everton take part in it was a special moment. I love the build up and ceremony with Abide With Me and the National Anthem. More recently, the game last season against Chelsea was wonderful. The day Duncan Ferguson first took charge of the team. He was my hero growing up. The passion and desire in the team was great to see. It was wonderful to see a "proper" Everton team spirit back after a few turbulent and unsettling years. It was an emotional day – seeing Duncan run up and down the touchline was what every single one of us would have done had we been managing our club that day.
Where do you generally sit at Goodison?
During my first few years as a Season Ticket holder, I sat 5 seats away from David Moyes in the Family Enclosure. However, since 2007 I have sat in the Paddock, surrounded by great friends who are members of the Mid-Wales Supporters Club.
What aspect of being an Evertonian do you like most?
I love the match day routine. I love the walk up to the ground after parking the car, stopping in at a few pubs with mates. I always walk around the ground a couple of times to soak in the atmosphere. I always pop into the Heritage Society in St. Luke's too. I'm a man of habit, so always have the same routine.
In what year did you join EFCHS?
I joined the Society in the summer of 2018.
What is your particular area of interest or expertise in Everton's history/heritage?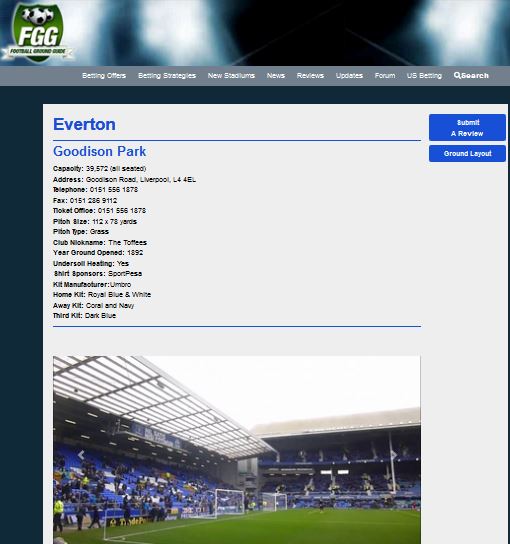 I am a groundhopper and love football stadiums. I started visiting different grounds in the UK back in 2002, encouraging my Mum to make a detour to a ground if we were driving past or nearby. I have since visited over 225 different stadia and sites of former stadia across the UK and South Africa. I watch matches, complete stadium tours where possible and photograph and catalogue the stadiums. My photos have been used on websites such as Football Ground Guide and have been published in books about football stadiums. I research the history of the different grounds and have a focus on Goodison Park and the historic nature of our beloved Grand Old Lady.
What is your main activity/involvement with the Society?
I have worked with members of the Society in the publications sub-group, looking and working to document and remember Goodison Park. It has been exciting to start to plan and prepare for our move to Bramley Moore.
In your opinion, what is the best thing about the Society?
The knowledge and expertise within the Society is breathtaking. It is a great group of people. I often feel inferior surrounded by such wise, knowledgeable and well respected members of the Everton community. There are historians who have spent many years researching, many published authors as well as creative designers and memorabilia collectors. All of these different people unite to ensure that the history and heritage of Everton is available to so many people.​
Your favourite Everton-related book?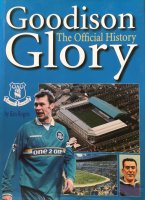 Goodison Glory by Ken Rogers. I was given this book around the millennium as a child. I was still in school and was beginning to choose my own books to read. I would always take it into school when I was able to. I started to learn the history of our great club through the book. Ken is a well-respected member of the society, so it is an honour to be able to learn from him and his expertise.
If you could travel in time, what match, before your lifetime of attending matches, would you choose to attend?
Bayern Munich. Goodison Park. 1985. An iconic game. I have heard so many stories about the match and would have loved to have been there. It is great to hear how long it took the coach to go around the ground as there were so many people on the streets. Friends have said it was a great game and there was a belief that it was the beginning of something wonderful for that group of players.
The best player you have seen in Everton's colours?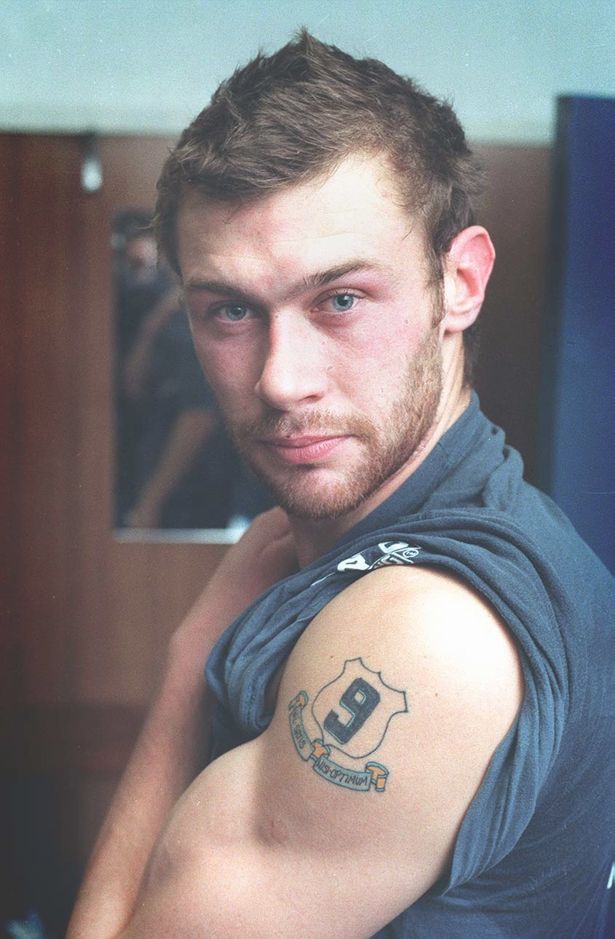 My hero growing up was Duncan Ferguson. Evertonians of my generation love him. He wore his heart on his sleeve and you can see his love for the club. An Everton Icon. I remember the excitement when he returned to Everton from Newcastle. It was a fitting finale to his Everton career in 2006 when he scored against West Brom in the last game of the season. It is great to see him on the touchline now. The images of him celebrating the win at Anfield show what the club means to him – he is an Evertonian through and through. Once Everton has touched you…
The player you wish that you could have seen, from the past?
A good friend of mine adored Alan Ball. He was his hero. I grew up hearing the stories about him. I would have loved to see him take to the field in his white boots. I was lucky enough to meet him – I just wish I had fully realised how lucky I was at the time.