Steve Johnson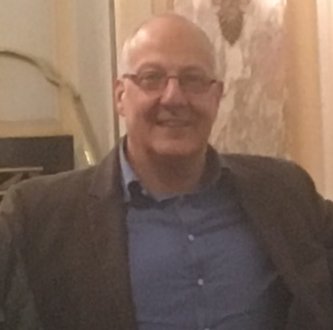 Steve is another of our brilliant statisticians. Born in Birkenhead in 1961 and a lifelong Evertonian, he has studied, lived and worked – and followed the club home-and-away – from places as varied as Ellesmere Port, Sheffield, Bristol, Epsom and central London. In 2006 he combined a passion for statistics and all things Everton and launched the popular website evertonresults.com. He now lives in Buckinghamshire with his wife and two children.
Everton: The Official Complete Record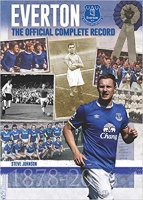 'Everton: The Official Complete Record' is the second edition of his seminal work. This officially endorsed record includes season-by-season accounts of every campaign since the onset of league football, more than 100 player profiles, and a foreword by Club Legend, Bob Latchford. Fully revised and updated since its sell-out first edition from 2010, and benefiting from new advances in research, the new book now includes details of the club's wartime matches, and pre-Football League matches, making it an indispensable addition to every Evertonian's library. (Click picture to order from deCoubertin).
According to former Everton star Mikel Arteta, 'Evertonians never forget their heroes, and I am sure they'll love reading about them in this book. I find it amazing that every result and every team line-up is featured – I've never seen a history book in so much detail. Everton supporters of all ages will treasure it.'
Everton Results
A brilliant statistic site, providing a comprehensive record of the results of all competitive games played by Everton since their formation, together with details of player appearances and goals. Designed, written and updated by Steve.