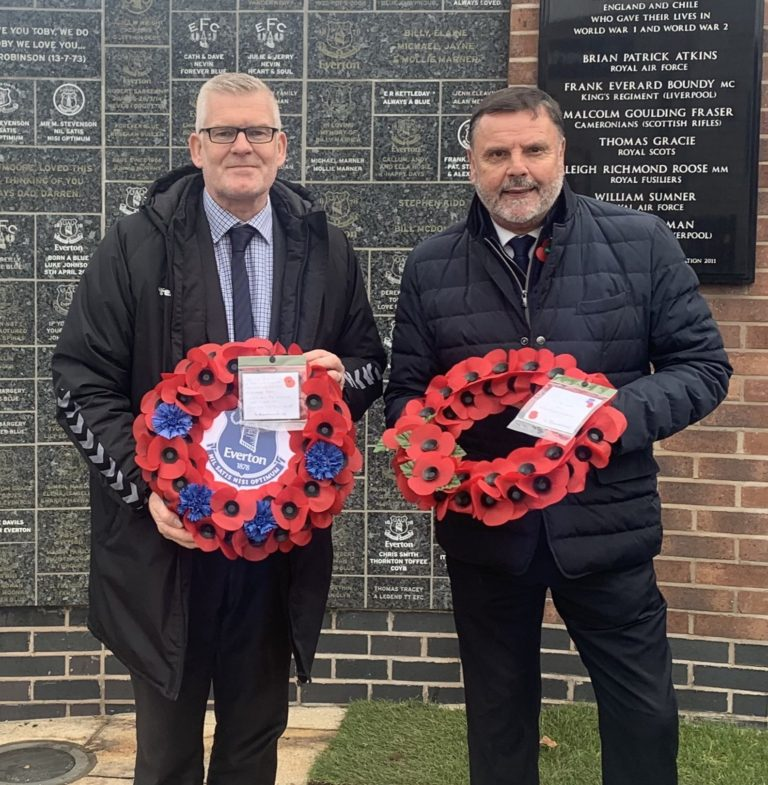 The Everton FC Remembrance service is held every 11 November at the memorial wall near the Park End Stand.
Organised by Everton FC Heritage Society (Paul Kelly supported by other members), and attended by representatives of the Club, plus participation by the local ministry, Everton in the Community, Everton Community School, aided by a piper and vocalist before members of the public.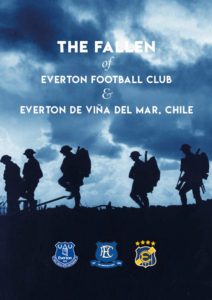 The Fallen of Everton Football Club
Click image for the current list of the Fallen of Everton and booklet download
Remembrance services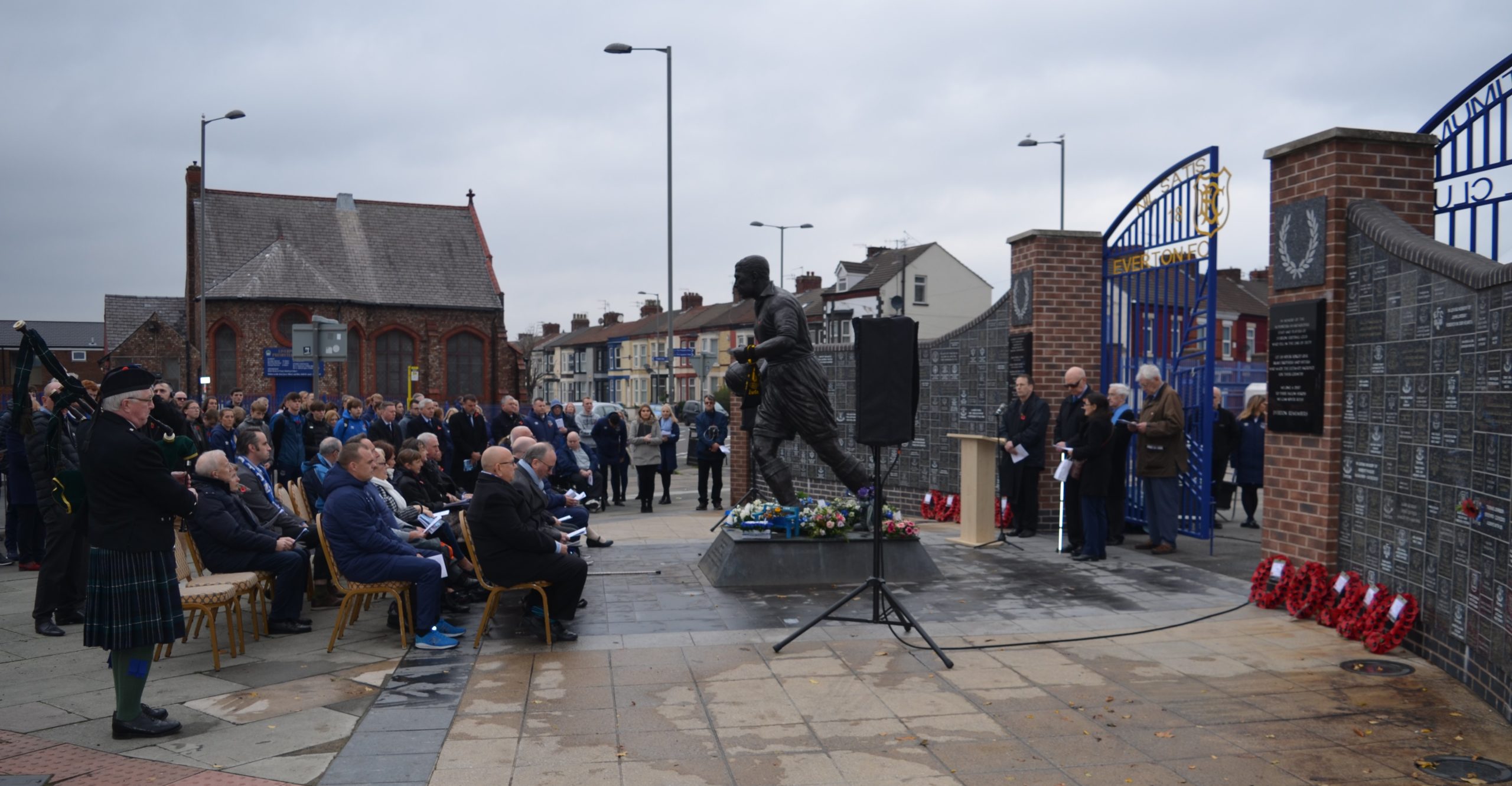 .
Remembrance Service – Goodison Park 2023
.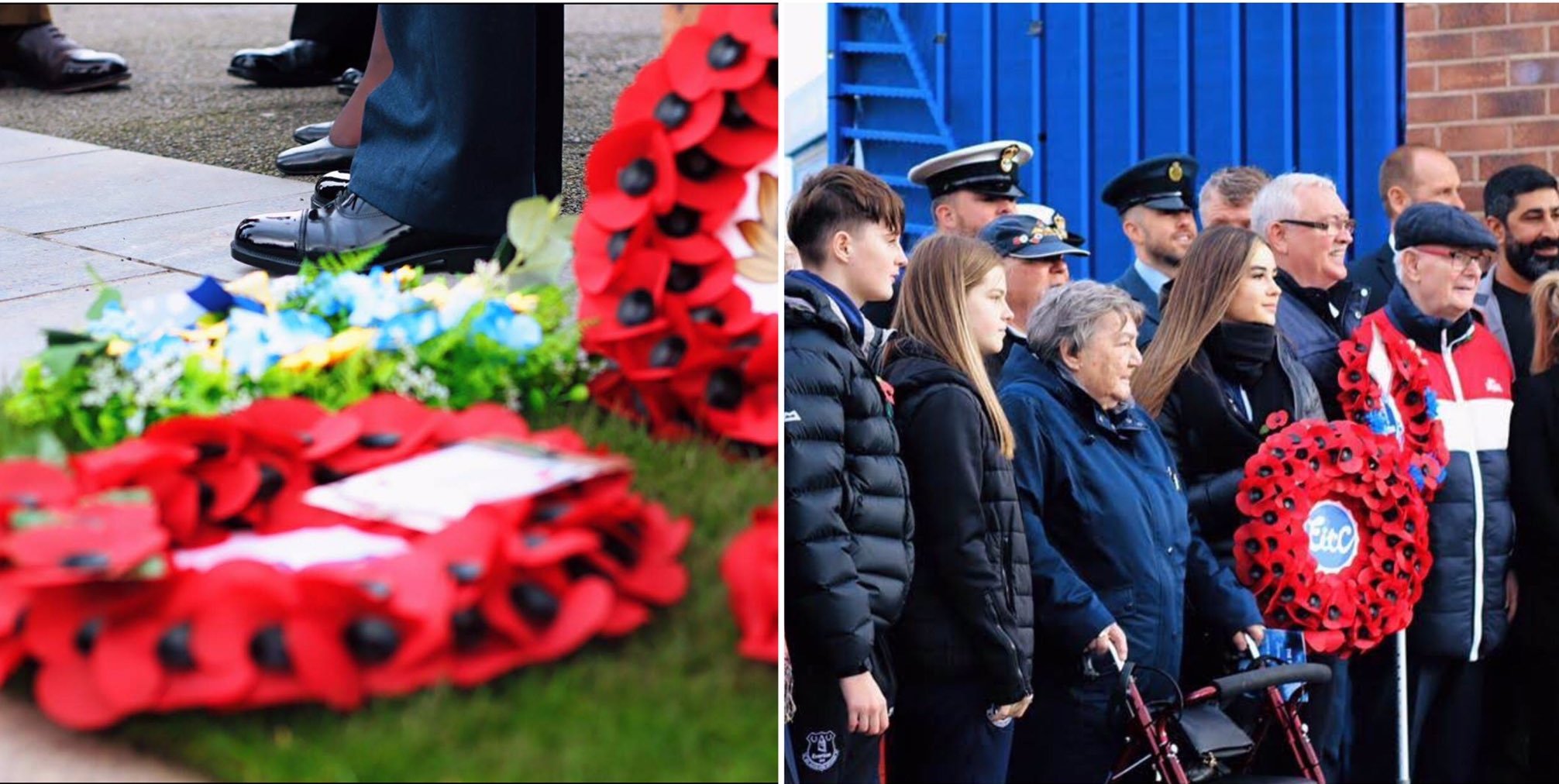 .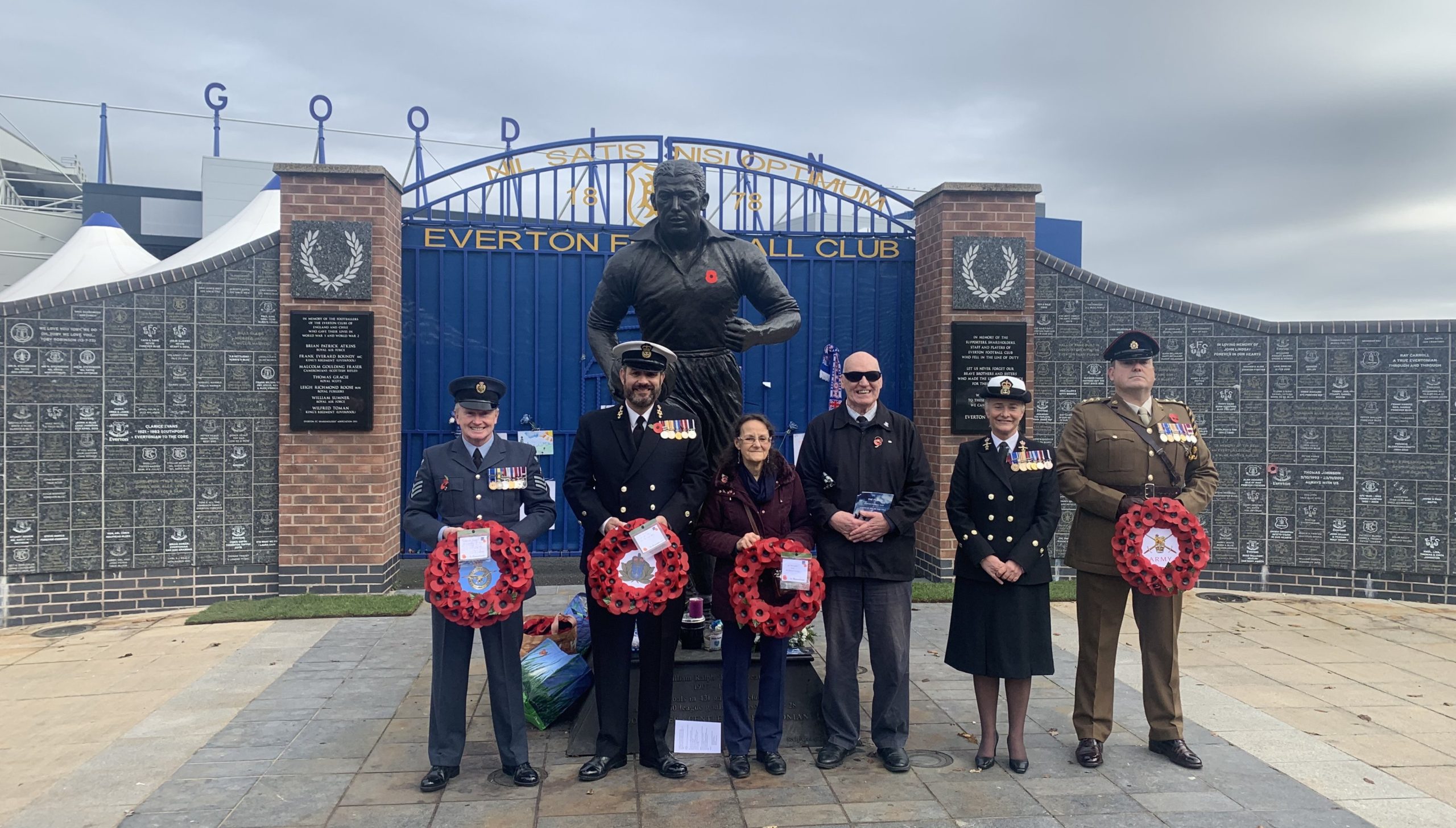 .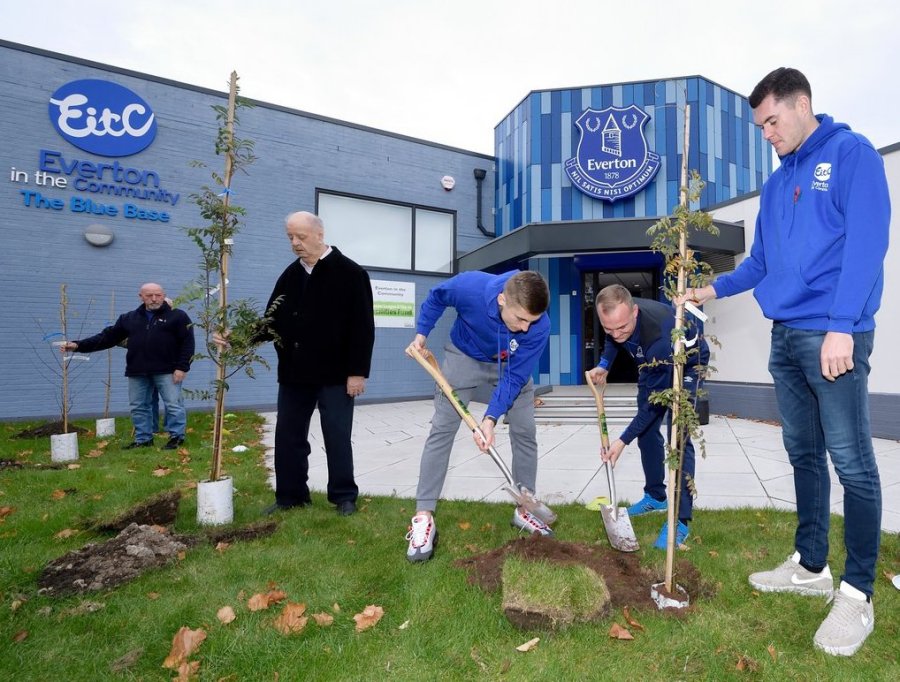 .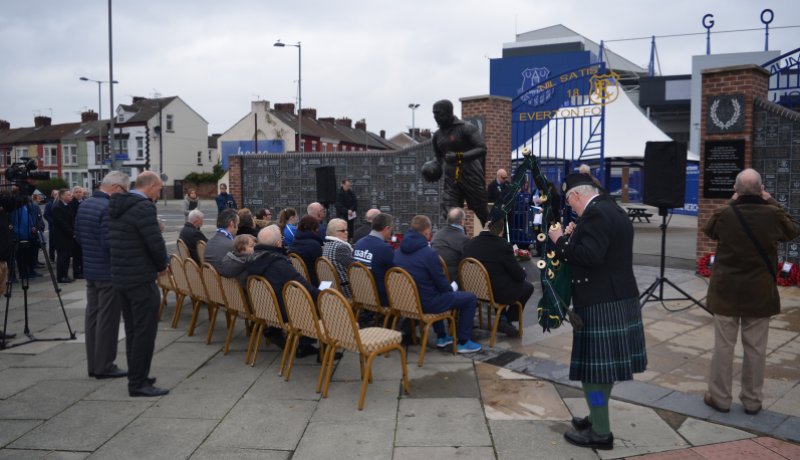 .
.
Matchday Programme Articles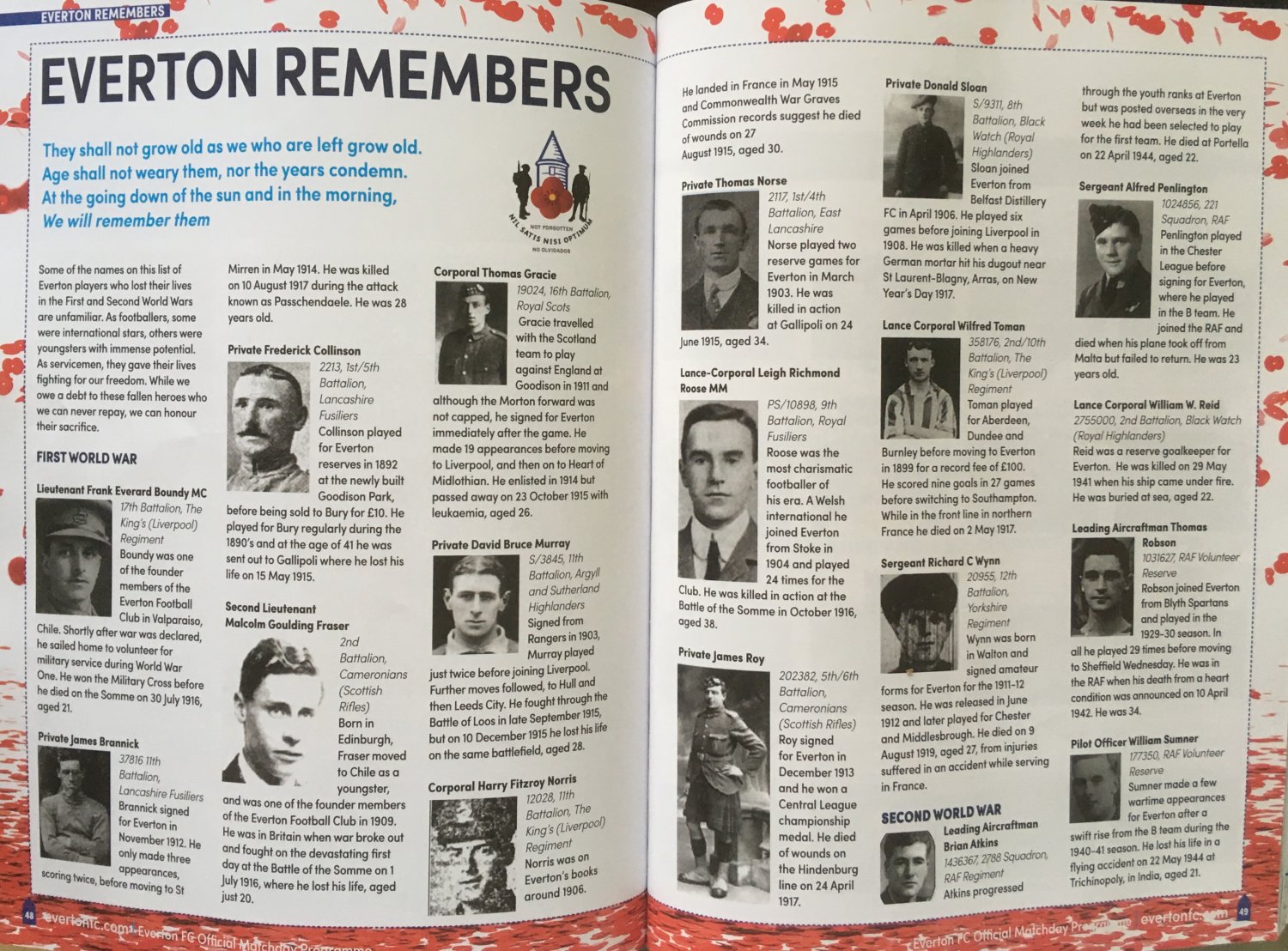 Please click on the opponent below to download the article
.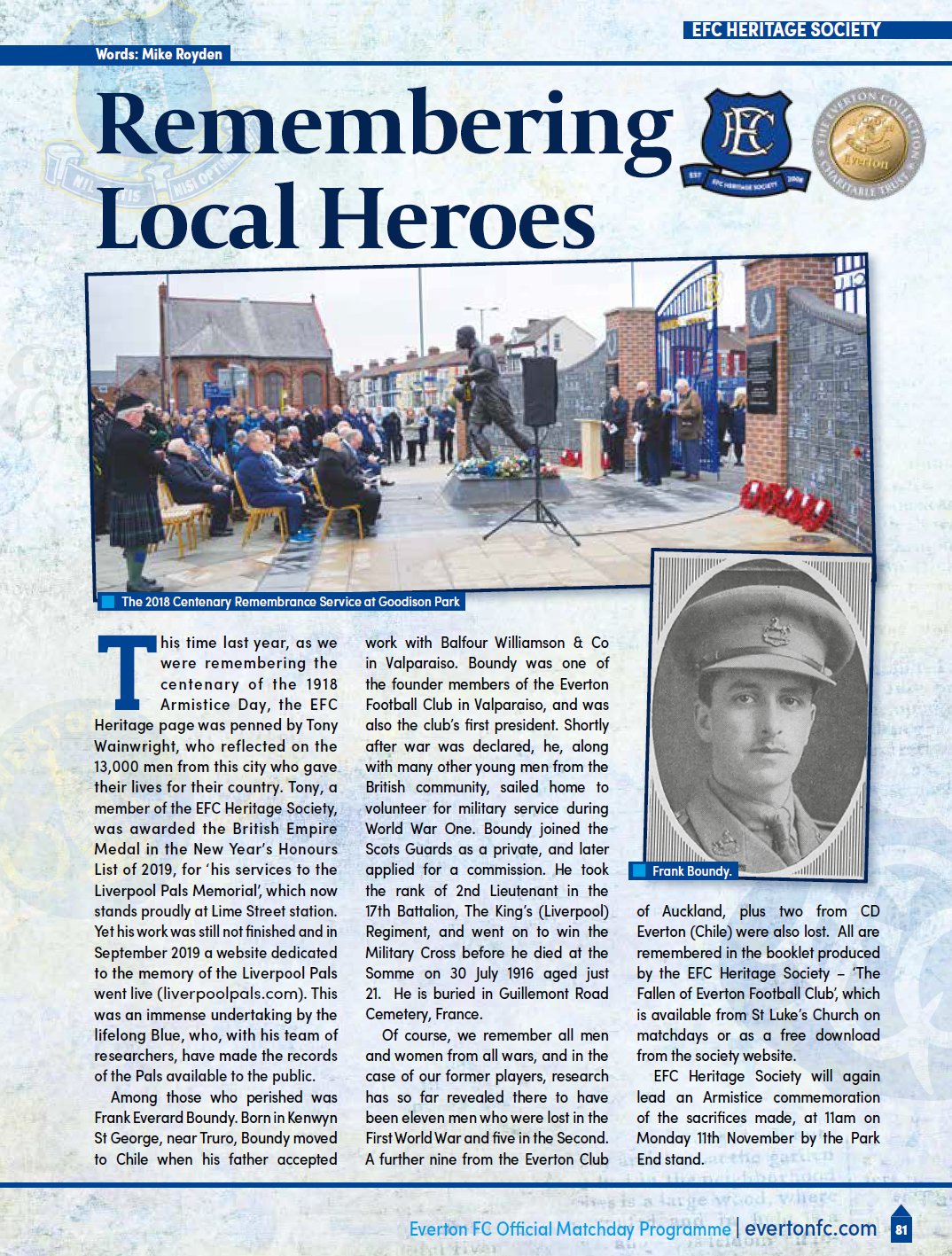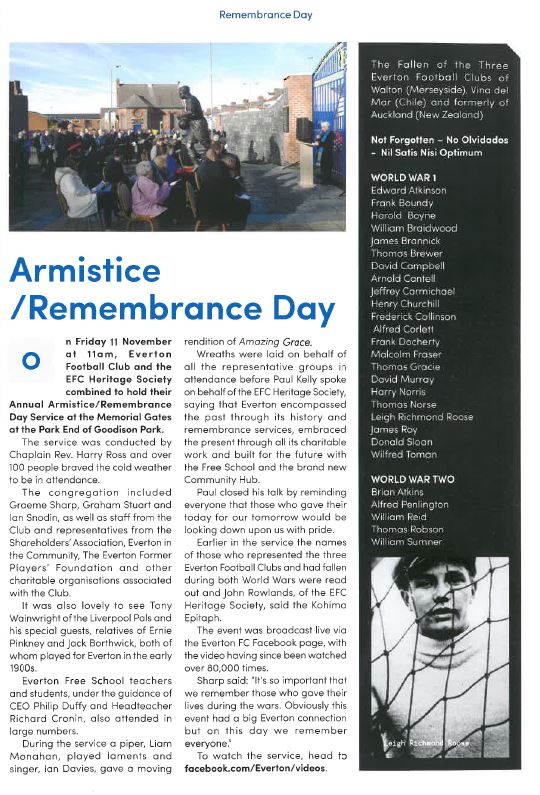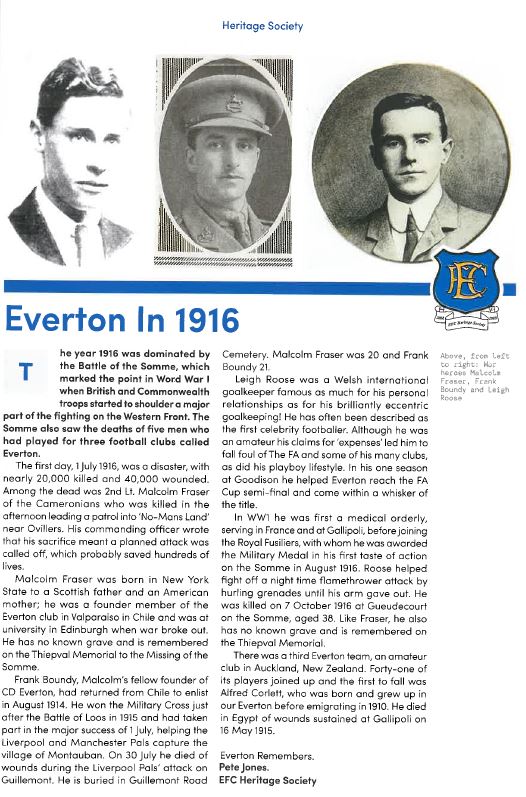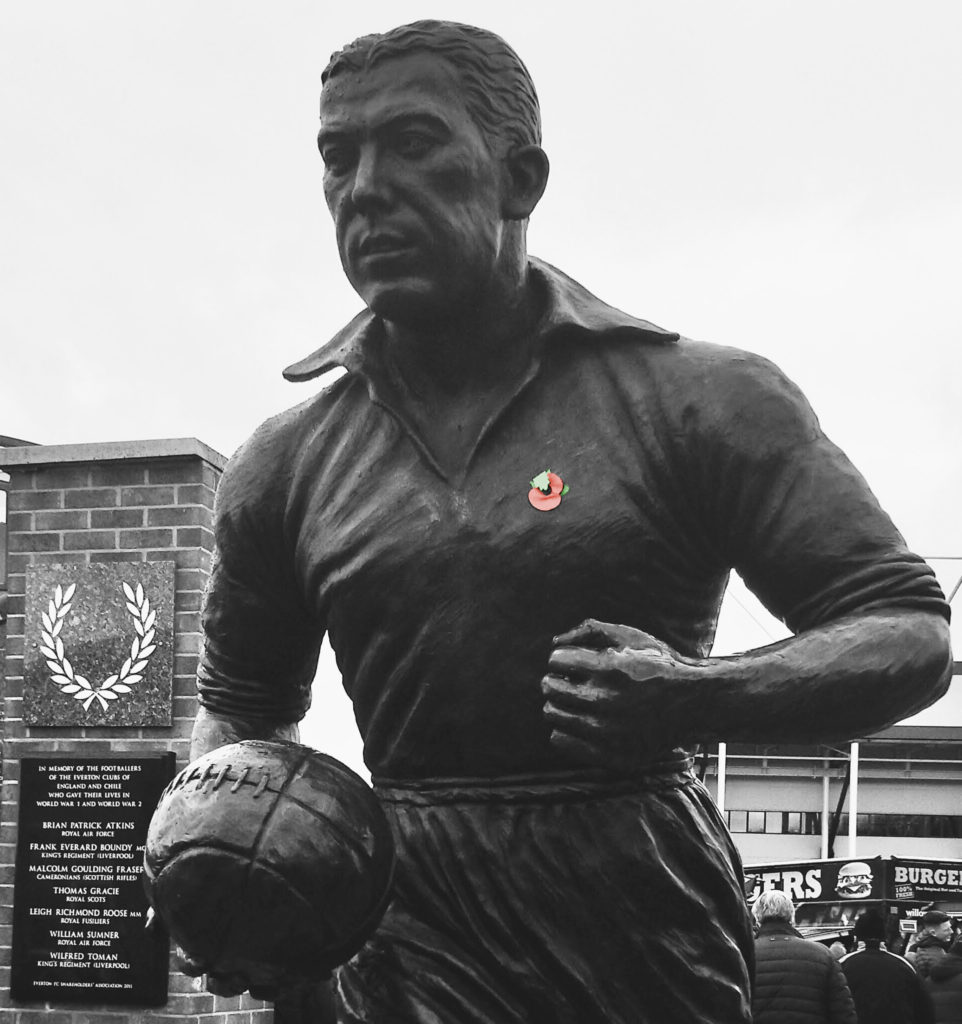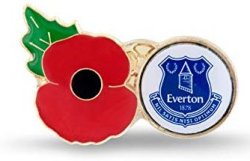 Search for: