Private Frederick Collinson
2213, 1st/5th Battalion, Lancashire Fusiliers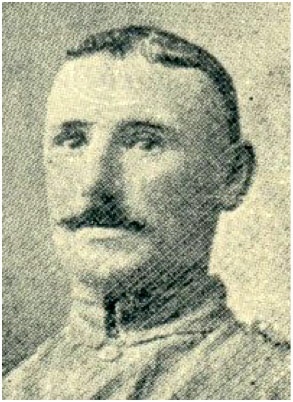 Fred Collinson turned out for Everton reserves as far back as 1892, playing at the then newly built Goodison Park, before being sold to Bury for ten pounds. He played for Bury regularly during the 1890's, but missed their greatest period at the turn of the century as he was serving with the Lancashire Fusiliers in the Boer War and was likely to have been with them when they fought at the battle of Spion Kop.
He returned to the colours in 1914 at the start of the First World War, and at the age of forty-one he was sent out to Gallipoli where he lost his life on 15 May 1915. He has no known grave and is remembered on the Helles Memorial at Gallipoli, Turkey.