Born at the family-owned foundry on 2 February 1886, Sammy Strettle was the sixth child of Thomas who, along with his father-in-law, manufactured iron files at 125 Knutsford Road in Warrington. His mother's name was Elizabeth. By 1901, with the foundry now closed, the Strettle family had decamped to nearby Fothergill Street where Sammy had found employment in a wire works. Census records revealed that his father later became a works manager and, at the time of the 1911 survey, had moved the family home to Prescot on the outskirts of Liverpool. In the meantime, Sam Strettle had obtained employment at a soap works in Liverpool for whom he was also playing football. Owned by J Hargreaves & Company Limited, this particular factory produced a single item that they marketed under the brand name of Lively Polly, after which their football team was named.
They were members of the Liverpool & District League and played their home matches on Binns Road, Old Swan. Following a successful trial, Sam Strettle joined Everton from Lively Polly providing that "his engagement did not prejudice his employment". When this was agreed, Everton donated £10. Signed as cover for the position of right-back, he had to wait until 4 March 1906 to make his debut against Bolton Wanderers at Goodison Park. Everton won 2-1. The following Monday, in a Football League game rearranged due to fixture congestion, they met Sheffield United at Bramall Lane while on their way to London to prepare for an FA Cup tie with Crystal Palace. Strettle was one of four changes made to the visiting side who were beaten 4-1. He made a further two appearances for Everton before joining Chesterfield Town in July 1909 for a fee of £800. There was an air of despondency hanging over the Recreation Ground when Strettle – one of several new signings – arrived due to the fact that the local football club had failed in their bid to gain re-election to the Football League. They were now members of the Midland League. Nevertheless, Strettle and his team mates quickly settled down to the job in hand and, at the end of the season, they were crowned League Champions.
He was to spend another two seasons with Chesterfield, without further success, during which time he lodged at 8 Shinland Street. He was residing at this address when, on 5 November 1912, he married Edith Clapham, a professional piano player, at the parish church of Holy Trinity. In July 1913, Strettle left Chesterfield and signed for Southern League side Exeter City. He was immediately appointed to the role of club captain and the Devon team finished the season in mid-table.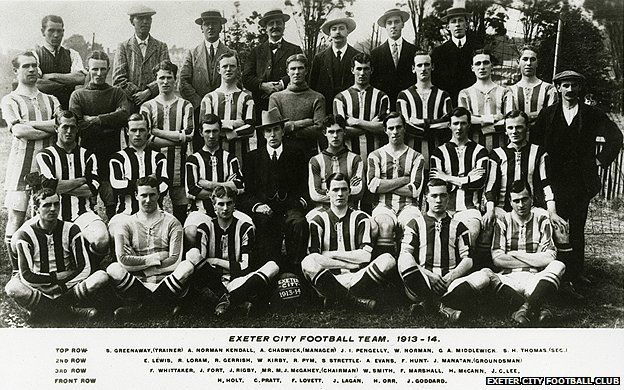 On 21 May 1914, Strettle and his teammates set sail from Southampton for a tour of Argentina where they played eight matches. On their voyage home, the party briefly disembarked at Rio de Janeiro where they became the first English team to play football in Brazil. The following season, Strettle appeared in every Southern League game for Exeter City before enlisting for service in World War One.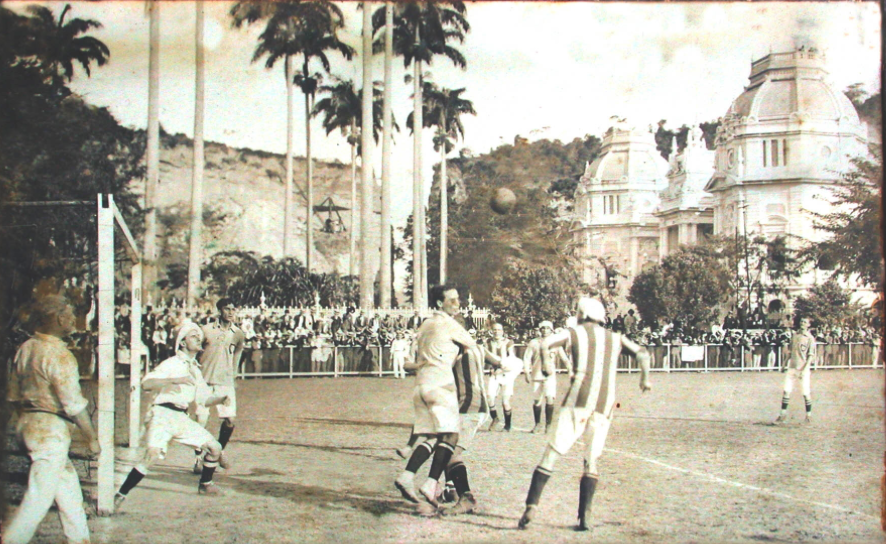 He joined the Royal Engineers and was involved in the action around Ypres and severely gassed. After his recovery, Strettle was transferred to the transport division and, at the time of his discharge, had achieved the rank of corporal and was awarded the Military Medal in October 1918 during the course of his service. He then played one season with Exeter City, before returning to his home town of Warrington.
The Strettle family took accommodation at 137 Battersby Lane and the head of the household found employment at the nearby goods depot belonging to the Cheshire Lines Railway Company. He continued to play football for Monks Hall and Northwich Victoria before retiring from the game after a spell with Llandudno. However, the injuries received while serving his country were now considerably affecting Strettle's health and he was admitted to Hefferston Grange Sanatorium near Northwich which specialised in the treatment of tuberculosis. He failed to recover and died at this location on 25 August 1926, leaving a widow and one child. Samuel Strettle is buried in Warrington Cemetery.
Acknowledgment.
Lynda Rankine, Warrington Central Library.