Robert Warzycha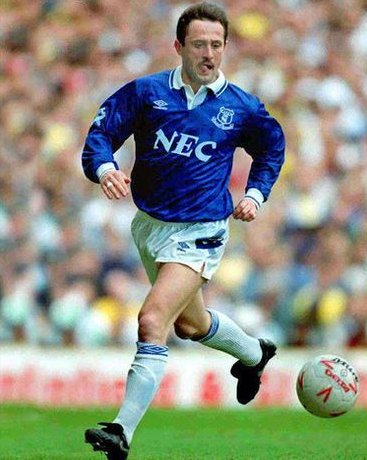 Robert Warzycha was born in Siemkowice, Poland, and kick-started his football career in the mining village of Gornik (which stands for miners). He played first for Gornik Wałbrzych, after signing from Warta Sieradz, along with Zbigniew Malachowski from Welna Rogozno, who made their debuts in the spring of 1986. He appeared thirty-one times, scoring five goals from the right-hand side of midfield. He then went on to sign for Gornik Zabrze where his career flourished, making ninety-one appearances, scoring ten goals in a four-year period.
Robert's performances were catching the eye of clubs in England, where he felt he could make a career because he relished a new challenge, plus the English league was great for his style of play, and as a winger with pace, he could cross a ball.
However, the main problem facing Robert on arrival in the UK was his lack of English, as at school he had been educated in German and French, with Russian being his second language. Not long after settling in, Robert began English tuition to enable him to improve communication with his team mates and coaching staff.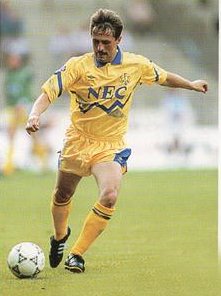 His debut for the Toffees was not a particularly glamourous start, but nevertheless a very proud moment for him personally, as he played against Leeds United in what was known as the Zenith Data Systems Cup. The game was the northern final, the first of two legs. He scored one, with one assist, in a 3-3 draw. He said, "I scored and assisted with another that night. I remember the pace of the game; the fans' reaction was different to how it was in Poland. The fans were greater in numbers and loud, unlike in Poland at that time. It was an unforgettable debut for me, I felt that I contributed well, and enjoyed it very much."
'Bob the Pole', as he became known, made his league debut four days later at Goodison, in a goalless draw against Brian Clough's Nottingham Forest. At the end of March, Robert bagged a brace in a 2-2 draw at Aston Villa, his first goals for the club, as well as being the first goals scored by a Polish player in the Premier League. Another memorable performance was in a 3-3 draw at White Hart Lane the following month, earning the man of the match award.
His last goal of that campaign was at Wembley, in a defeat to Crystal Palace in the ZDS final. His equalising goal, which cancelled out the Palace opener by Geoff Thomas, forced the game into extra time, where the Eagles punished Everton with three goals to win the cup 4-1. Robert refers to Wembley as the best stadium that he'd performed in.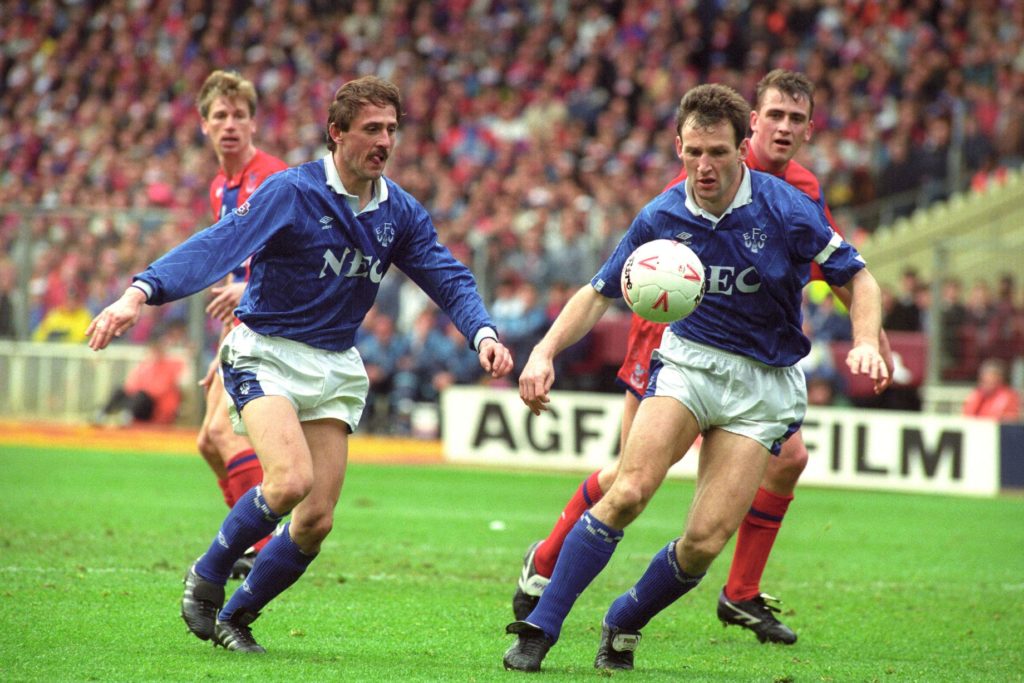 Bob still has an abiding memory playing at Old Trafford, in an Everton side appearing in an away game for the very first time in the newly formed Premier League. The Blues romped home in a 3-0 win. He said; 'My most memorable goal was probably the one against Manchester United at Old Trafford, which I seem to remember was the second game of the season? Peter Beardsley [who he describes as the best player he'd ever played with] played a great ball to me. I took some touches, applying a quality finish against a team with very good players.'
View those goals against Manchester United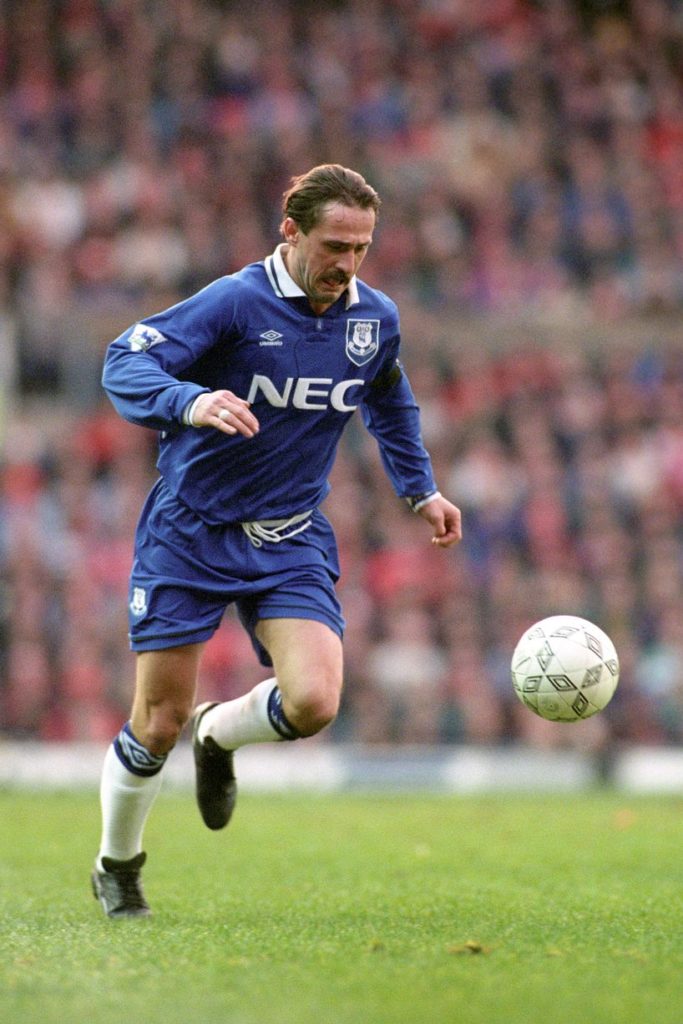 Robert's last outing for the Toffees was on 22 January 1994, away at Old Trafford under newly appointed manager Mike Walker, who had only arrived on 7 January. He was replaced after 80 minutes by Andy Hichcliffe in a 1-0 defeat, and never seemed to feature in Walker's plans. Robert said, 'I was offered a contract by Everton pending on a work permit. I waited for two months for the permit from the government, which failed to come, which meant that I had to leave.'
Howard Kendall spoke to the Liverpool Echo in 2006 about Robert's time at Everton,
I was delighted – and just a little surprised – to read an entertaining and eloquent interview with Robert Warzycha in this week's Echo. When I brought him to Everton in 1992 he couldn't speak a word of English. And he wasn't exactly fluent when he left two years later! But I do re-call that Bob the Pole made an instant impression when he arrived here on loan. He was incredibly quick, direct and he scored goals. There was one match at Villa Park where he took the place by storm and such were his performances it would have been impossible not to have signed him permanently. Unfortunately, once he landed a full-time contract his form dipped. It was as if that motivation which had been there was now missing. But he still proved a significant signing. He provided my first experience of knowing how important it was to have somebody permanently on hand to help an overseas player settle. It's commonplace now that a club employs an individual who can help a foreign player with confusing issues like bank accounts, paying bills and where to buy a house. But it was Bob's arrival which prompted us to first go down that road.

Liverpool Echo, 28 JUL 2006
Robert featured in only seven games in that season, moving to Hungarian side Pecsi Mecser on its conclusion. Within a year he had moved on again, this time to Kispest Honvéd FC, also in Hungary. By now his international career had also come to a close having been capped forty-seven times for Poland between 1987 and 1993, scoring seven goals in the process.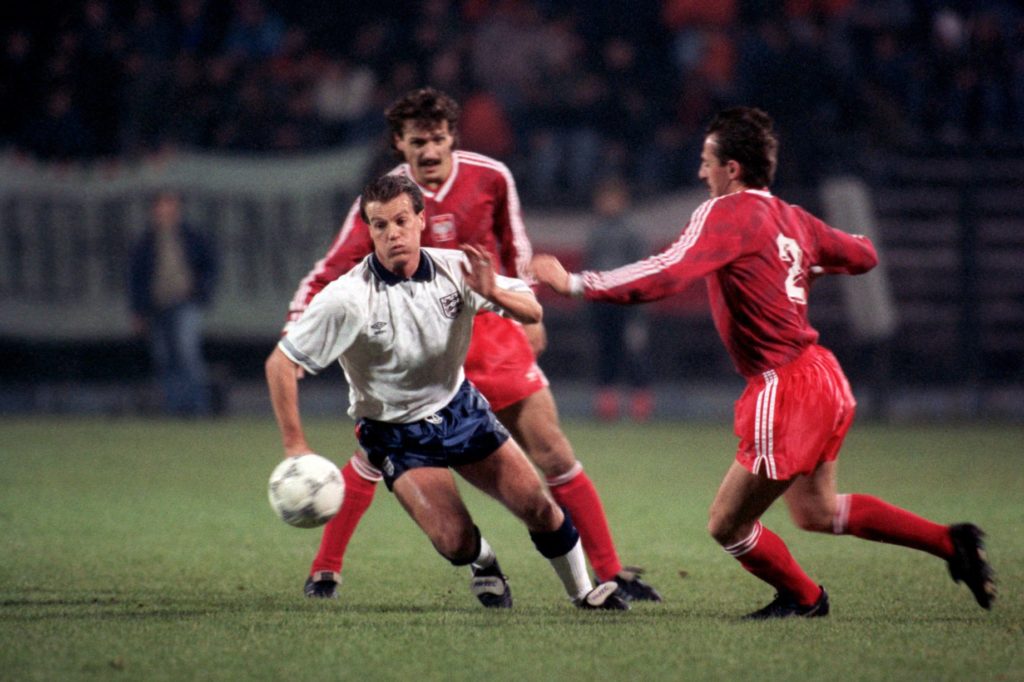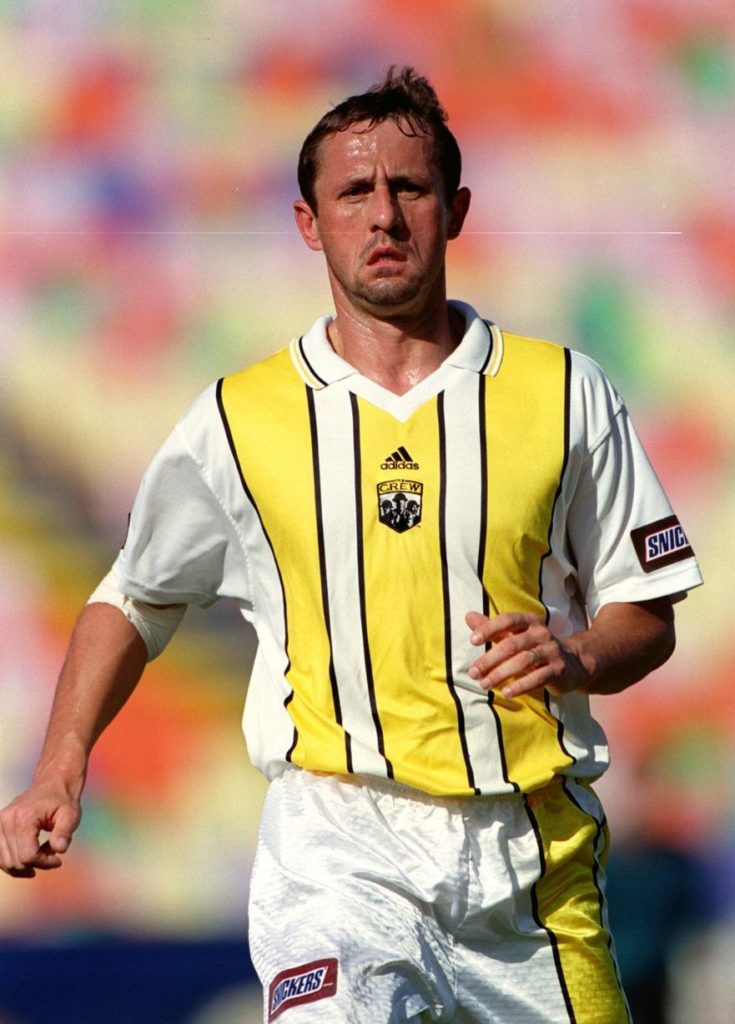 Meanwhile, on the opposite side of the Atlantic, football was undergoing a redevelopment at the top level, and 1996 was the inaugural year for Major League Soccer. The were great opportunities for experienced players, especially those in European leagues moving into a final phase of their playing career. Robert grasped the opening offered to him and joined Columbus Crew in that first year, which would prove to be a life changing moment for himself and his family.
Click for Robert talking briefly about moving to the USA
Warzycha became a regular in the lineup for five seasons, where he became known as 'The Polish Rifle', partly due to his accurate free kicks. However, as age began to catch up, he struggled for consistency in his final two seasons while battling injuries. Robert finally retired aged thirty-nine in 2002, with an MLS career total of 160 appearances and nineteen goals, but also as the Crew's all-time leader in goal assists (61). He is also in the record books for scoring the first ever Golden Goal in the MLS, during a 2-1 defeat of San Jose Earthquakes on 25 March 2000.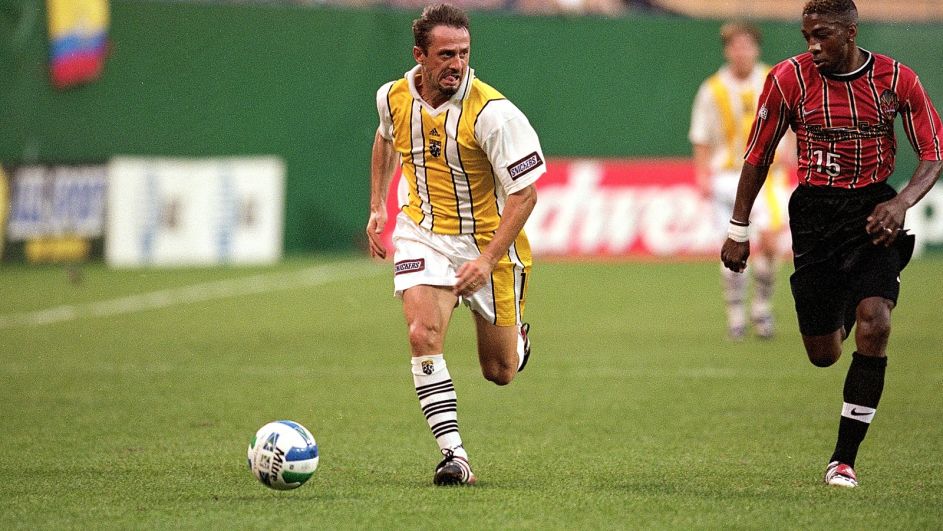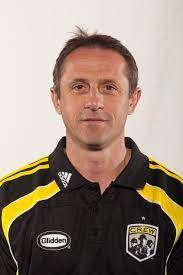 On retirement, Robert was offered the post of assistant coach with the Crew, winning a Supporter Shield in 2003. Working alongside head coach Sigi Schmidt they won the first MLS Championship title in the Crew's history in 2008. On Schmidt's departure, Warzycha became head coach for the 2009 MLS season, in which they won another Supporter Shield. A multi-year contract extension followed on 1 September 2011, however following a run of poor forin August 2013 where Crew lost five of their previous seven games, new team owner, Anthony Precourt, was prompted to bring forward his plans to replace Warzycha and some of his principal coaching staff at the end of the year. After serving Columbus Crew for eighteen years, Robert was released on 2 September 2013.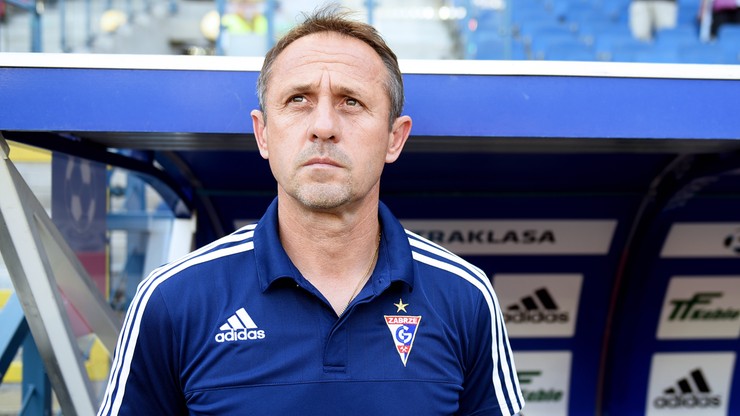 After his departure, Robert was offered a coaching post at his old club Górnik Zabrze, where he spent two seasons before returning to Ohio. Now a proud grandfather, Robert is still involved in Ohio football, where he is busy coaching at youth level with Under 16's and Under 17's sides.
---
After Bob and Michael Bradley, Robert and Konrad Warzycha became only the second father/son partnership to feature in the MLS.
Konrad Warzycha
Konrad Warzycha was born in Zabrze Poland on Valentine's Day 1989. Following the Warzycha family's move to Dublin in Ohio, Konrad attended Jerome High School, where he led the All Ohio side to a district championship. Warzycha scored forty-four goals with thirty-four assists in just three seasons while at Jerome, and twice won the All Ohio Capital Conference, winning player of the year in 2006. During this stint as a teenager, he also also played club football for the Blast Football Club from 1998-2007.
Konrad then moved from high school to university, where he played four years for Ohio State Buckeyes college team, scoring thirteen goals plus nine assists in his seventy-five appearances between 2007 an 2010. Following this successful period at college, he was scouted and eventually offered a contract by Sporting Kansas City on 3 March 2011.
However, having just turned professional and beginning his first season with Kansas, he was diagnosed with a femoral condyle defect in his right knee, forcing him to miss eight months after undergoing surgery. On 29 May 2012, Konrad finally made his first team debut in a 3-2 win over Orlando City in the Lamar Hunt US Open Cup. He also started both of the team's 'international' friendlies against Stoke City and Montpellier Herault. On 28 August 2012, Konrad was loaned out to Carolina Rail Hawks for the remainder of the NASL season. He returned to his parent club on 12 September 2012, but he was released on 19 November 2012.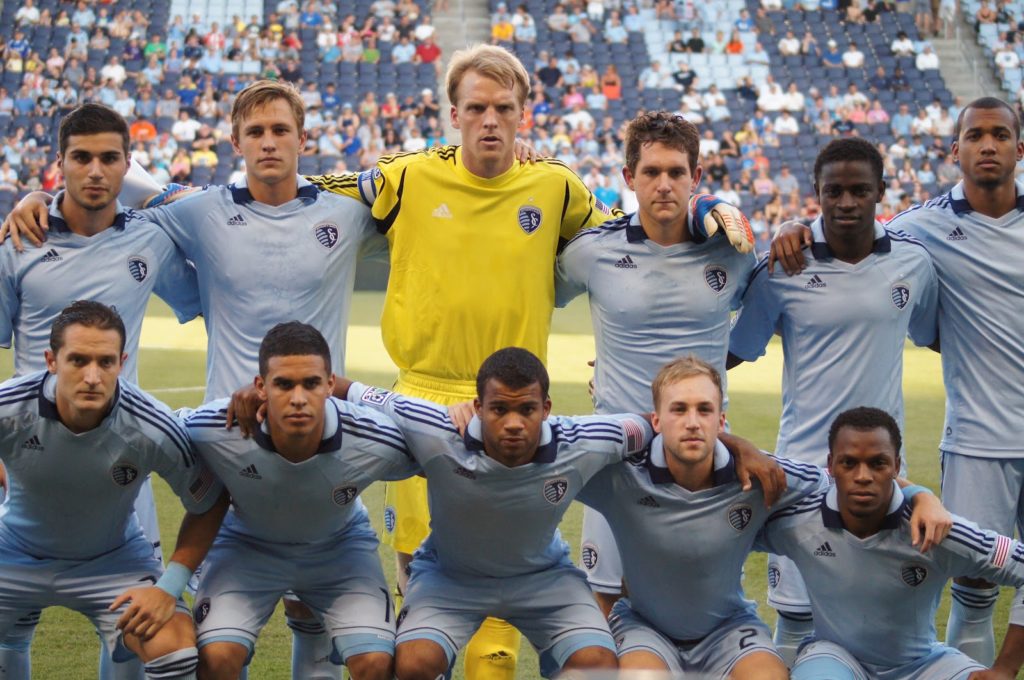 Then came his move to Columbus Crew in February 2013, and only two months later he came on late in the game as a substitute to make his first appearance – and to enter the books with his father as the second 'father-son / coach-player' partnership in MLS history.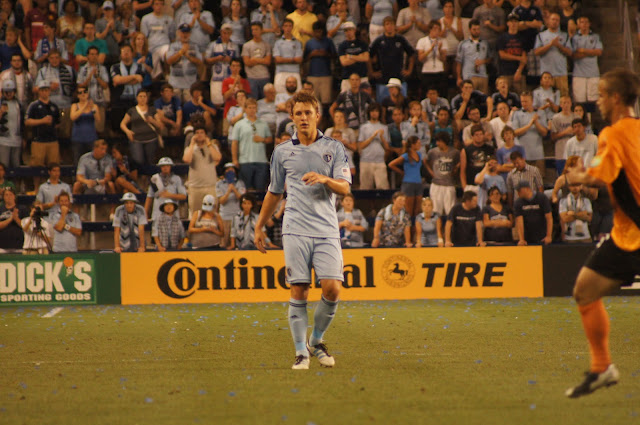 It is never easy for a player to follow in a father's successful footsteps, especially at the same club, and charges of nepotism were inevitable. A son will often have to work doubly hard to win over the approval of both the staff and fans at any football club.
Speaking to MLSsoccer.com in February 2013, Robert Warzycha joked, 'Those are big shoes to fill.' In response Konrad said, 'Even in high school, people were saying I was getting the recognition because of my last name. People can say what they want. I use it as motivation. Coming out of college I felt it would have been a little awkward if I had a chance to play for the Crew then, but now that I've got two years in the league, it's not weird at all. I'm treating it as a professional relationship. It's coach-player, not father-son.' (1)
Defender Chad Marshall added that Warzycha has earned his teammates' trust and respect through summer training sessions with the Crew back when he was at Ohio State. 'Konrad's a good pro. He's approaching it that way. We know the kind of guy he is. We know he's a good player when he's healthy. He'll add to our team.' (1)
Konrad went on to make thirteen appearances for the Columbus Crew, but after the club's parting of the ways with Robert on 2 September 2013, Konrad's contract was not renewed for the following season. Left without a club, Konrad dropped out of professional football and today works for a logistics company.
Notes
(1) 'Robert, Konrad Warzycha become second father-son tandem in MLS', www.columbuscrew.com/news/robert-konrad-warzycha-become-second-father-son-tandem-mls , 28 February 2013. (accessed 13 January 2023)
---
Acknowledgements
Robert Warzycha
Columbus Crew
---
Additional material, edit and photo research by Mike Royden
---