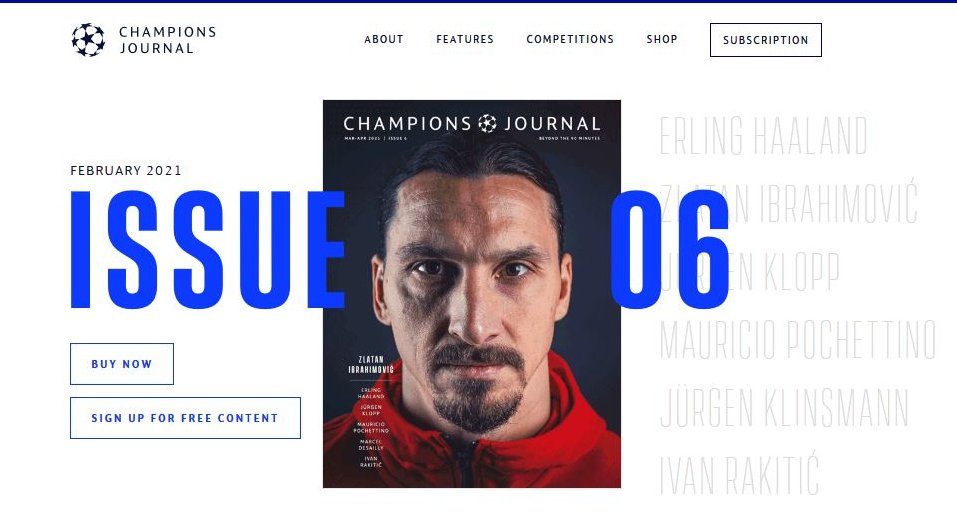 EFCHS member Simon Hart steps up and takes a deep breath to look back at the first European Cup shoot-out
WORDS Simon Hart | ILLUSTRATION Thomke Meyer
It is five decades ago now but Wolfgang Kleff is still not allowed to forget the night he created a football first. "Older fans who lived through that time talk to me about it," says the 74-year-old. "It's part of the history of Borussia Mönchengladbach."
The 'it'? The first save by a goalkeeper in a European Cup penalty shoot-out. It came on the night of 4 November 1970 – exactly 50 seasons ago – at Goodison Park in Liverpool. The man he foiled, Joe Royle, is not allowed to forget it either. "Now and again, if you go to an Everton do, there'll be some smartarse there who wants to ask me about the Mönchengladbach penalty," quips the former centre-forward, whose kick was the first of that inaugural shoot-out after two 1-1 draws between the champions of England and Germany in their 1970/71 second-round tie.
Prior to that summer's adoption of the shoot-out by FIFA, European ties had been settled by replays and coin tosses; Celtic reached the 1970 final via the latter, after a 3-3 aggregate draw with Benfica in the second round. Now this new method came into effect, settling the European Cup Winners' Cup first-round tie between Honvéd and Aberdeen in September before this eventful evening on Merseyside.
For Kleff, the home leg in Germany had been noteworthy for a save he did not make: Howard Kendall's shot from distance eluded him in a moment of distraction prompted by toilet paper thrown from the crowd. "I was trying to roll it up," he says with a laugh. "I then threw it away and… goal!"
Kleff had a better night at Goodison. Though beaten, unsighted, by a first-minute Johnny Morrissey cross that sneaked inside the far post, he remembers "one of the best games of my career. I made some great saves and took that self-confidence with me into the shoot-out." Footage of the evening, from the mud-caked kits to Marlboro and Cinzano pitchside ads, offers a colourful flavour of a different era. Gladbach's players are wearing yellow socks borrowed from Everton to avoid a colour clash.
Kleff recalls having "no information" about the opposition penalty takers. "You can have a cribsheet in your sock but it doesn't change anything. I'm a goalkeeper and I have to stop the ball. I have to try and put off the taker, and not commit myself for as long as possible." Predating Bruce Grobbelaar's jelly-legged antics during the 1984 final for Liverpool, Kleff wobbled his legs in an attempt to put off Royle and then saved the kick down to his right.
"I'd always said to myself that a right-footer – so that he doesn't have to open up his body – would shoot to his left, my right," explains Kleff. It helped, he adds, that he had foiled Royle several times already, notably with two terrific reflex stops from headers. "I got the impression that he was nervous."
"We had practised," remembers Royle, who had had a spot-kick saved in the previous round against Iceland's Keflavík, before converting the rebound. "I didn't miss many but it wasn't a great penalty."
The reaction of both men – before the norms of shoot-out behaviour were set – is intriguing to revisit. Royle crouches, crestfallen; Kleff receives congratulations from several track-suited colleagues. When Klaus-Dieter Sieloff then sends Andy Rankin, Everton's goalkeeper, the wrong way with Gladbach's first kick, he is met by four back-slapping team-mates.
Evertonian Frank Keegan, a spectator in the Gwladys Street end at which events were unfolding, remembers that "nobody in the ground seemed sure what would happen next because nobody had seen a penalty shoot-out. Some were hurling abuse at Royle for missing, saying we were out. Others more informed were saying it was best of five."
Kleff's own focus, he concedes, could have been better. "After that first penalty my concentration went a little bit. I thought a little bit too much about the fact I'd saved a penalty." In fairness, he went the right way for Everton's second, but Alan Ball's effort was too fierce. Herbert Laumen, scorer of Gladbach's equaliser earlier that evening, then rolled their second attempt wide. Then Morrissey and Kendall for Everton, and Jupp Heynckes and Horst Köppel for Gladbach, all converted.
So, at 3-3, to the denouement. Kleff didn't even move as Sandy Brown's kick sped into the net. That left Ludwig Müller facing Rankin. "The crowd began to chant his name loudly as he took his place in goal," says Keegan, and moments later Rankin flew to his right to make the decisive save. "He was a great reflex keeper," notes Royle, adding with a chuckle: "Though how he got away with it… he was so far off his line."
Everton's success did not set a pattern for Anglo-German shoot-outs. Indeed, Royle recalls questions about the nerve of one particular Gladbach player afterwards. "What we did comment on in the bath is that their so-called best player, Günter Netzer, didn't take a penalty. To have your captain not taking one… Alan Ball was all over it: 'He's obviously bottled it.'"
"I also wondered why Günter Netzer didn't take a penalty," says Kleff, yet for him a night that ended in defeat had a lasting silver lining. "When books are written about the club, it's in there. And I get recognition from fathers and grandfathers who associate my name with this game. Because I saved a penalty, I was the only winner!"
This article also appeared in the Everton v Manchester City (FA Cup 6th Round) matchday programme 20 March 2021.
---
And for those wishing to put themselves through it again….