(23 November 1935 – 17 February 2022)
Portslade born Steve Burtenshaw started his football career at his local club Brighton & Hove Albion in August 1951, where he spent a staggering fourteen years as a wing half with the Seagulls appearing 237 times.
His first game for Brighton was as a young 17-year-old in an away fixture at Exeter City winning 5-1. Not a bad start, eh?
His football career came to a pause as he completed his national service with the Army in Germany, but continued his love for football during his time abroad.
Service complete, he returned to Brighton, and on finishing his playing career, he moved onto the staff as a coach, where he remained until 1966.
In 1967, he moved to Arsenal as reserve team coach, twice winning the Football Combination League (1968/69 and 1969/70), as well as lifting the Football Combination Cup and the London FA Challenge Cup beating Wimbledon 2-1 in 1969/70.
His ability to coach saw him promoted to the first team staff, before leaving for the managers post at Sheffield Wednesday, where he spent two years with ex-Everton midfielder Colin Harvey amongst the ranks.
One day down at Lilleshall, the FA school of excellence, sat Bill Shankly engaged in conversation with Billy Bingham, who was then the Everton manager. Steve was asked to join the company of the two Bill's as there was limited seating in the hall. Later that day, Steve received an unexpected phone call from Mr Bingham, who offered him the opportunity to assist him as coach. Before accepting, Steve sought advice as to whether he was doing the right thing, to which he was told by many to accept the offer, joining the staff in 1977.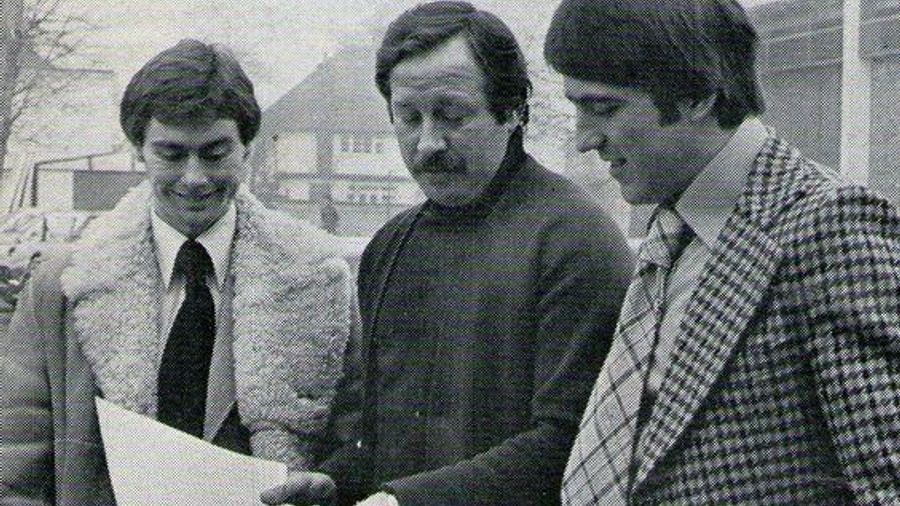 During an interview in April 2018, Steve told me that he didn't always see eye to eye with Billy Bingham , but despite his differences with the manager, Steve enjoyed his time at Everton and spoke highly of the club captain Mick Lyons, Terry Darracott and Mike Pejic, as good examples of club professionals. During that period, Steve also worked with Bob Latchford, and he never failed to emphasise the importance of the role played by winger Dave Thomas, without whom the 30-goal season (1977/78) would never have been achieved.
From 6 November 1976 to 8 January 1977, Everton managed just three wins in ten games, which caused enough concern for the board to decide that it was best to end their relationship with Billy Bingham, who had previously served them so well as a player and a manager. Whilst searching for a successor, Steve Burtenshaw was handed the reigns, his first task being a difficult away game at Portman Road on 15 January 1977, which resulted in a 2-0 defeat by Ipswich.
His next game also proved to be a huge test, as Everton had reached the semi-final of the League Cup against Second Division Bolton Wanderers. In an electric atmosphere under the Goodison lights a Duncan McKenzie goal just after the half hour seemed to be enough to take to Burnden Park for the 2nd leg, but the crowd were silenced two minutes from time by an equalising goal from Neil Whatmore to keep the tie balanced.
A 1-3 defeat at home to QPR in the League four days later, followed by a 2-2 draw in a 4th round FA Cup tie against Third Division Swindon Town seven days later, confirmed the end of Steve's temporary tenure as it was announced that Gordon Lee was leaving his post at Newcastle United to take over at Everton. Steve had already told the players he wasn't applying for the full-time position.
Steve told me, "I didn't work for Gordon too long, but he was very good to work for and with. He would always leave me to sort out the training schedules. He was quite happy with that arrangement, and very often he would come out to watch the sessions. Every now and again he would give his opinion, which any manager was entitled to do. He was very different to Billy Bingham."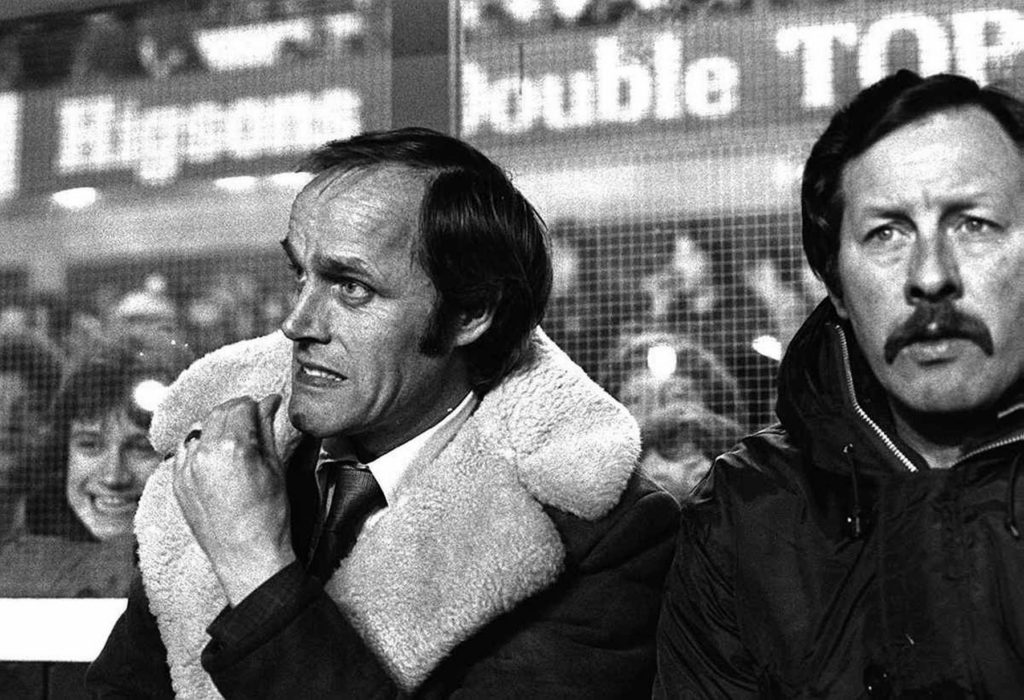 Gordon Lee got Everton over the line in the second leg of the League Cup, where Bob Latchford headed the toffees in front on 24 minutes. But a missed penalty by Duncan McKenzie on 65 minutes and a floodlight failure delaying proceedings, led to many nervy moments. What mattered most was that they were heading for the twin towers at Wembley on 12 March 1977.
Gordon Lee faced his former club Aston Villa in a marathon final which included two replays. Steve said of the finals, "The game at Wembley wasn't the best it has to be said. One thing I'll always remember, was Andy King in the dressing room before the game. He was shaking like a leaf. It was very unlike Andy to be like this before any game."
The first replay at Hillsborough on the Wednesday after Wembley had more about it than the previous game, which also ended in stalemate. The decider was played at Old Trafford, which again was an exciting affair, with a wonderful goal scored for Villa by their big centre half Chris Nicholl. The score was at 2-2, with the Villa winner coming in the last minute scored by Brian Little.
"I thought our lads put up a good show," said Steve, "and I don't think they could have done any better. They were a top six side then, and a good bunch of lads."
A cruel refereeing decision from the Treorchy official Clive Thomas denied Everton a return to the twin towers five weeks later in an FA Cup semi-final at Maine Road, Manchester, with a decision that still baffles Evertonians. Steve said, "Clive Thomas refereed the game that day, and to this day I still don't think the Everton fans have ever forgiven him. He disallowed the goal for offside which was ridiculous. Bryan Hamilton who scored the goal was never in an offside position. I asked Clive Thomas after the game why he disallowed the goal, and he told me to watch it on the TV later. I said "I don't have to watch it on TV to see it was offside as it wasn't." We were deprived of playing in an FA cup final that season."
A while later Steve left his post at Everton to head down south for family reasons, He explained, "I loved the club, it's as simple as that. It was a super, super club. The players were a great bunch, always well behaved with Lyonsy in charge. The reasons for my departure were simple. My mother-in-law wasn't at all well, as was my mother. I would have to travel from home games down south to Brighton, which could be as long as six hours. I would have to return on the Monday for duty at Bellefield so it all became too much. I received an offer from Queens Park Rangers to coach there, which for me was closer to home to be near the families. It wasn't long after I joined Queens Park Rangers that my mother passed away."
After twelve months at Loftus Road saw him return to Highbury as a scout, later acting as caretaker manager, a role he was familiar with.
In his latter years in football, he was again scouting for QPR and Manchester City, where he retired, as his health was suffering in 2001.
Despite retiring from his duties, Steve remained President of the Brighton & Hove Albion Heritage Society, a club that remained very close to his heart
I asked Steve what he was doing in retirement,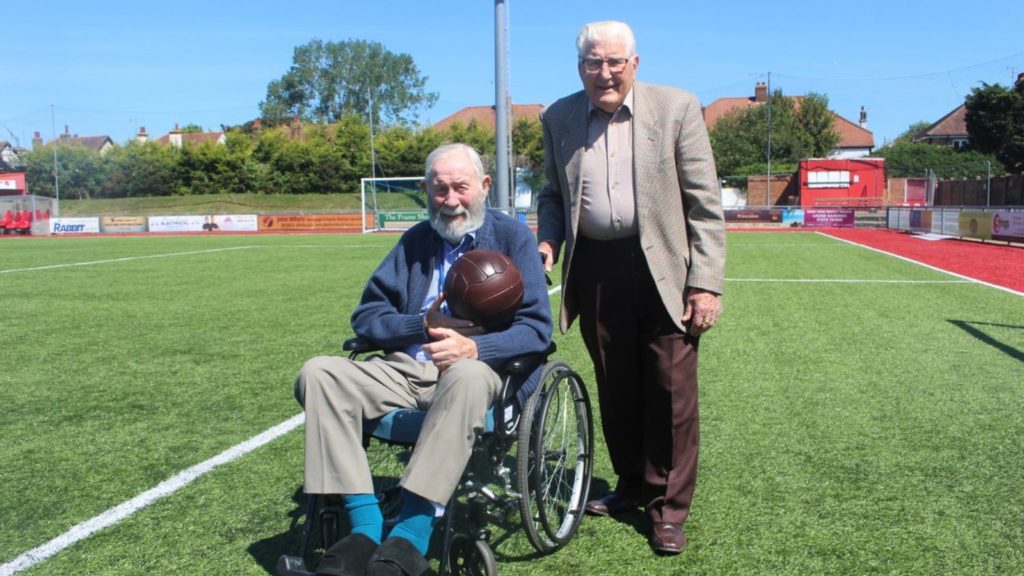 "I'm not doing a great deal. I have two sticks, I have an ear problem affecting my hearing and balance. I have a mobility scooter which enables me to get out and about and I still enjoy life. I still follow football, but don't attend the big matches as I can't get inside the stadiums as my walking isn't good. I go now and again to local games such as Worthing, and Lewes, which isn't too far away. I have a very dear friend who picks me up and we go to the game."
Steve later moved into a nearby nursing home, where he stayed until he passed away peacefully in his sleep on Thursday 17 February 2022 at the age of eighty-six. His funeral was held on 10 March 2022 at the Worthing crematorium.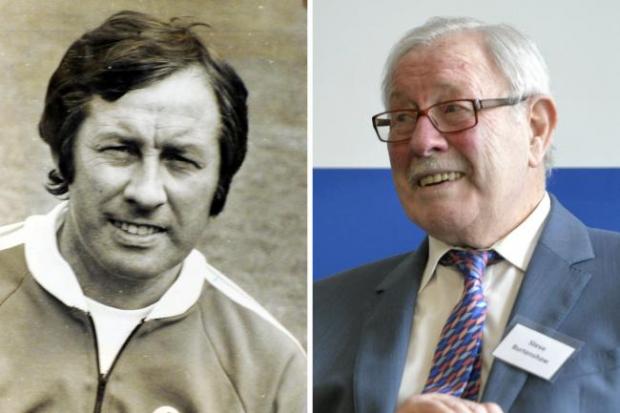 by Steve Zocek
Edited by Mike Royden