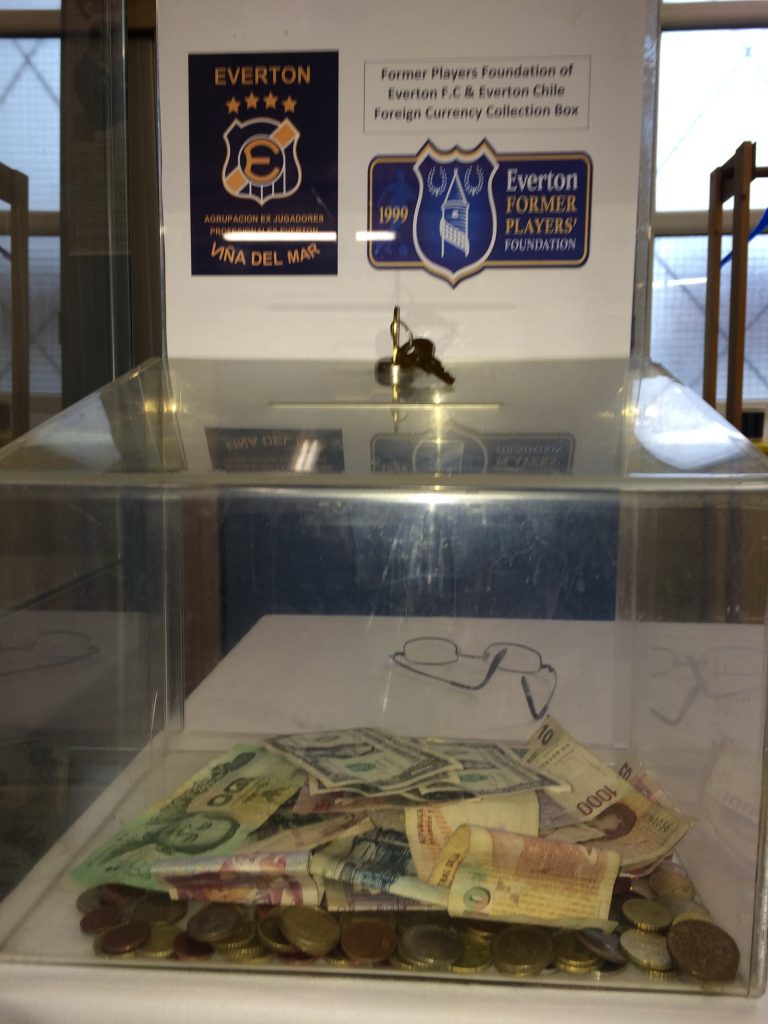 The EFC Heritage Society and The Ruleteros Society are still collecting foreign currency in support of the Former Players  Foundations of the United Kingdom and Chile.
We have had former players come and support us and some fans have already donated at St Lukes church before every home game.
Thank you to all those who have helped so far.
We are also collecting kits for KitAid, which can be deposited at St Luke's church as well.
KitAid now has Regional Co-ordinators around the country collecting kits, boots and equipment from Grass Roots level to the Premiership. We also receive kit from major suppliers including new kit that cannot be resold in the UK which would otherwise end up in landfill, recycling approximately 15 tonnes of unwanted kit annually.
Every month KitAid volunteers collect, sort and box sets of kit and then arrange the distribution of over a hundred boxes through our charity partners.
Through these partners, it not only provides shirts and football equipment but encourages inclusion, drawing people together as a team through their shared love of football. Just owning a shirt brings many opportunities for the recipients and enables them not only to play for a team and in a league but the chance to have a feeling of self-worth and to excel. Ultimately it brings great joy.