Mark Higgins joined Everton as an apprentice. Having excelled in his performances for the reserves, he earned a first team start a month after his eighteenth birthday in a 2-2 draw against Manchester City under the lights at Goodison Park.  Mark, a tough no-nonsense centre half, gave nothing less than 100% in an Everton jersey, but his career was blighted by injuries, which sadly led to him missing out on the success of Howard Kendall's sides of the eighties.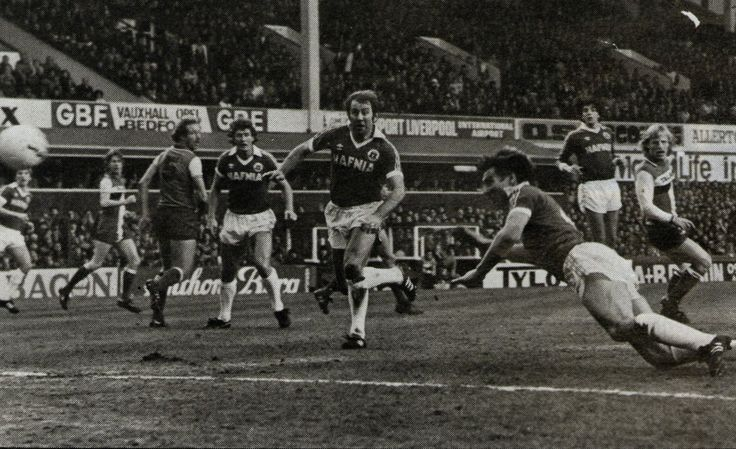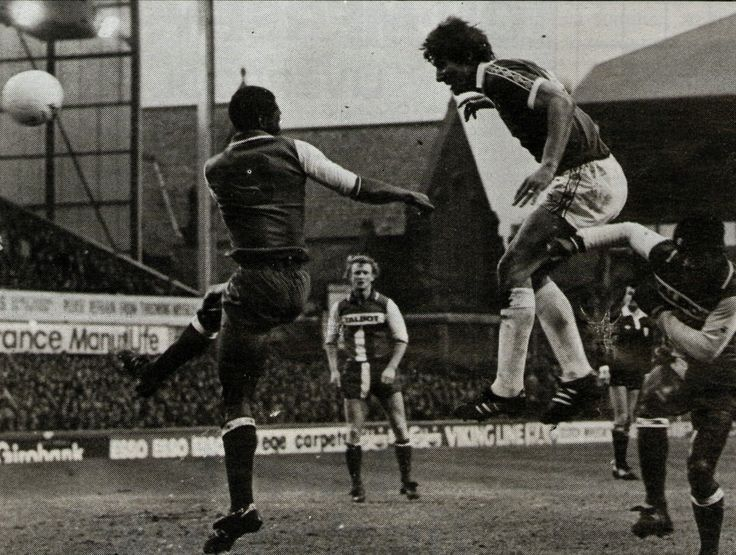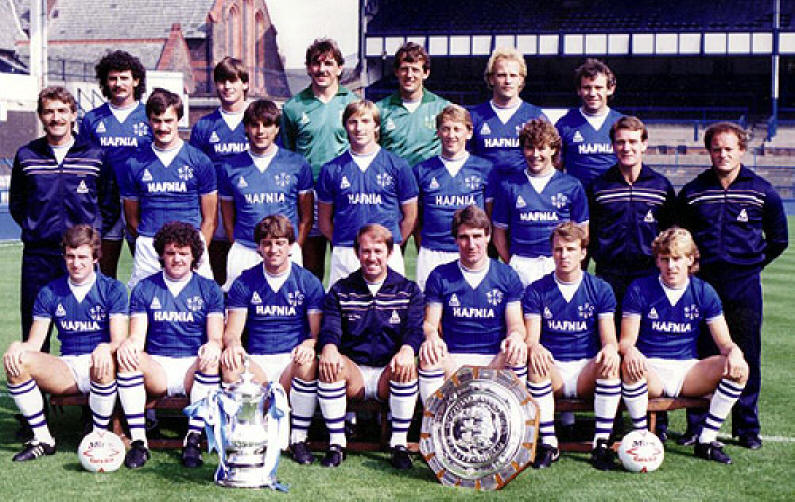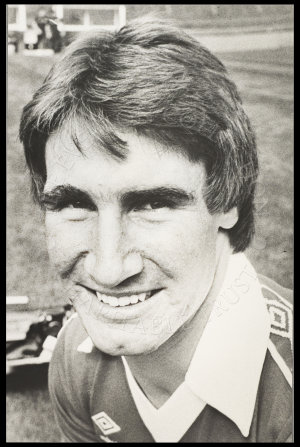 After over 150 appearances for the Toffees, Mark made a decision to retire from the game due to the frustration of his unfortunate injuries, but his determination to get his boots back on paid off when he signed for Ron Atkinson's Manchester United, after believing he still had a future in the game.  
After six games for the Red Devils, Mark moved down the road to Bury's Gigg Lane, where a loan spell was made permanent. Mark's confidence, along with his belief, grew to a point when he joined Mick Mills at Stoke City, where he eventually ended his playing career.
Mark says:
'My father's influence on my career was undoubtedly massive. I always wanted to be a footballer and would kick a ball against a garage door, practicing as much as I could.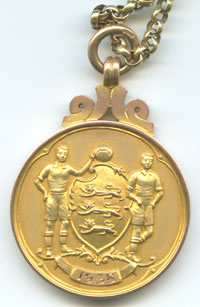 I was lucky enough to play for England schoolboys at the age of fourteen and captain them at fifteen. I had a choice of many a club, but chose Everton. The first club I went to as a kid was Don Revie's Leeds United at the age of thirteen or fourteen, where Bremner and Giles were playing their football. The next stop was Everton, and I went to both north London clubs, Arsenal and Tottenham, before heading back north to Manchester City. There was massive interest from Manchester United manager Tommy Docherty, who visited our family home in Buxton.
My father played for Bolton Wanderers back in the 1950's, missing out on the famous 1953 'Matthews Final' to a centre back called Malcolm Barrass.  My father played in the league games leading up to Wembley, but Barrass was the preferred choice for the final in May. Thankfully, dad was lucky enough to play in the 1958 FA Cup final against Manchester United, who were still recovering from the fatal air disaster in Munich, only three months earlier. I've got his medal, and feel very lucky to have that in my possession. It's something that I will treasure forever.
My father told me that he couldn't make the choice for me, I had to make the decision regarding where I wanted to go and make a career in football. Even though I was closer to the Manchester clubs, I had this soft spot for Everton.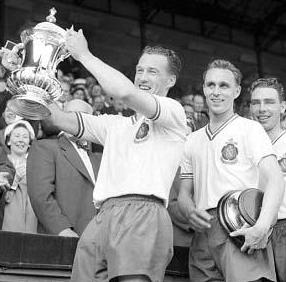 Looking back, I remember my dad telling me that the whole cup final team cost £110. Each player received a signing on fee of £10. I have had players from my dad's era; Jimmy Greaves, Denis Law and Bobby Charlton telling me what a player my dad was. He was mentioned in the same breath as Tommy Banks and Roy Hartle who were very hard men. Dave Hickson once told me that he too had endured some tough pitch battles with my dad.  It's nice to hear opposing players mentioning his name and it's delightful knowing there was respect for him. I once got told if I was half as good as my dad, I'd be a good player which again shows the respect for the man.  
One time when I was with Stoke City towards the end of my career, we were playing away under Alan Ball at West Ham. Bally, being a Bolton lad, was obviously keen on his local side. He stood on the bench in the dressing room and told us all to get out there, before going through each member of the Bolton 1958 side including my dad, saying that was his team, and what a team. It raised goosebumps on the back of my neck.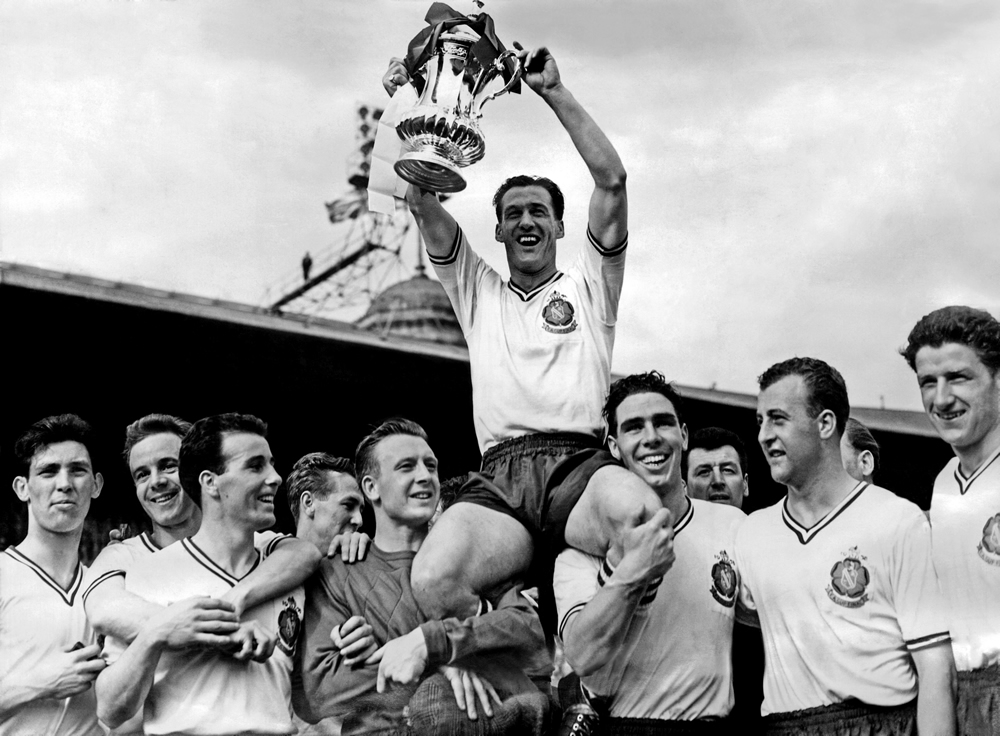 After 180 plus appearances for the Trotters, my father's career came to an end after being involved in a car crash. He did make a comeback in the game with non-league Wigan Athletic before calling it a day at Altrincham.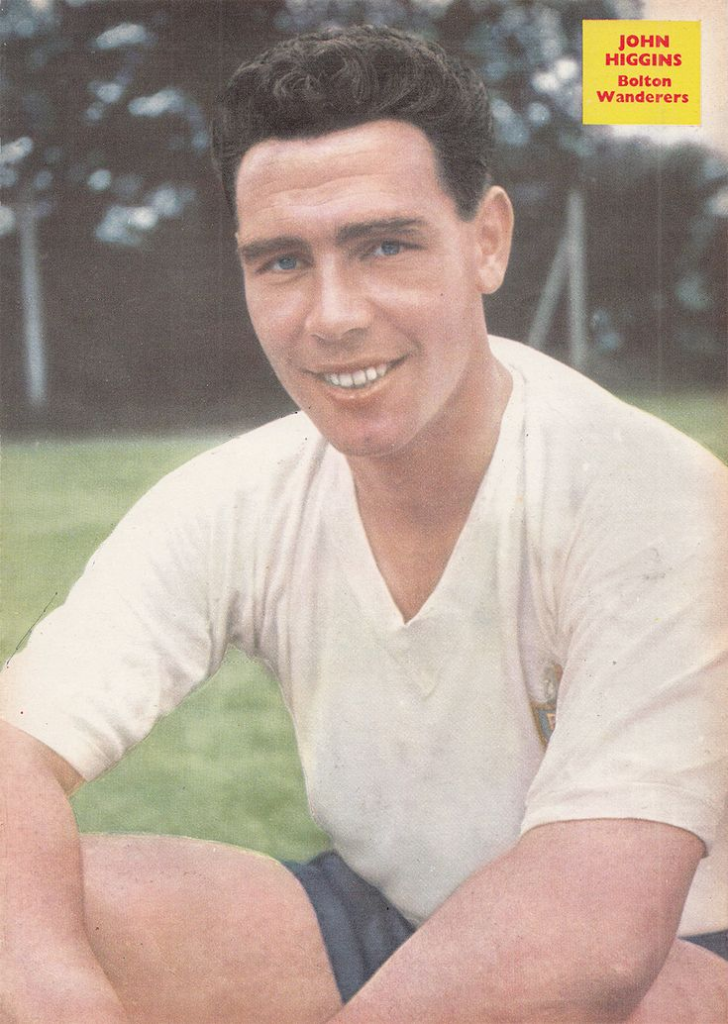 I did see my father play in a testimonial game for the goalkeeper Eddie Hopkinson. By that time, he'd put a bit of weight on, but it was still a proud moment for me when he came onto the field, as I'd never seen him play before. Eusebio was guesting in the game too.
There was once a piece in the local paper, the Bolton Evening News, saying that when dad was playing, the opposing centre forward would have to wear shin pads at the back of his legs!