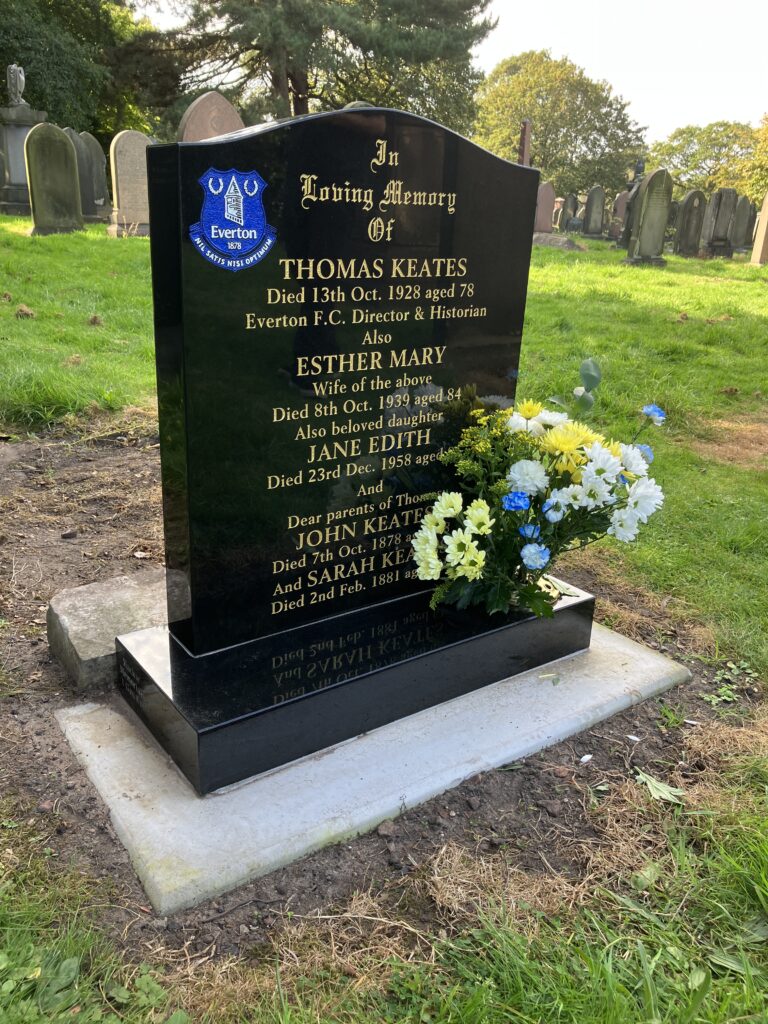 Following on from our film* about the life of former Everton FC director, and first historian of the club, Thomas Keates, a celebration of his life and rededication of his grave took place at Anfield Cemetery on Saturday 9 September 2023.
[* This film can be found at the end of this report]
It was attended by several Heritage Society members, while Dave Prentice and Ian Snodin represented Everton Football Club. We were most pleased to welcome three direct descendants of Thomas Keates, which gave the day extra meaning knowing his blood relatives were able to be present and witness first hand what he means to the club and its supporters. We were also grateful to fans of Everton FC who attended the service.
Speeches were made by Ken Rogers (Chairman EFCHS), David Prentice, Sarah Deboe (EFCHS) and Jamie Yates.
The service was led by Rev. Henry Corbett, Chaplain to Everton FC. and violin accompaniment by Daniel Axworthy.
Keates' life was researched and the event organised by Jamie Yates of Everton FC Heritage Society.
Following the service, an afternoon tea was enjoyed by the attendees at the Isla Gladstone Conservatory in Stanley Park.
Speeches made at the Service
Reverend Henry Corbett – Introduction and Rededication
Jamie Yates – The Life of Thomas Keates
David Prentice – Everton Football Club and Anfield Cemetery
Sarah Deboe – Thomas Keates and the Everton Football Club AGM of 1894
Jamie Yates – An excerpt of the writings of Thomas Keates
……………………………………………………………………..
Thomas Keates Grave Rededication
Full Service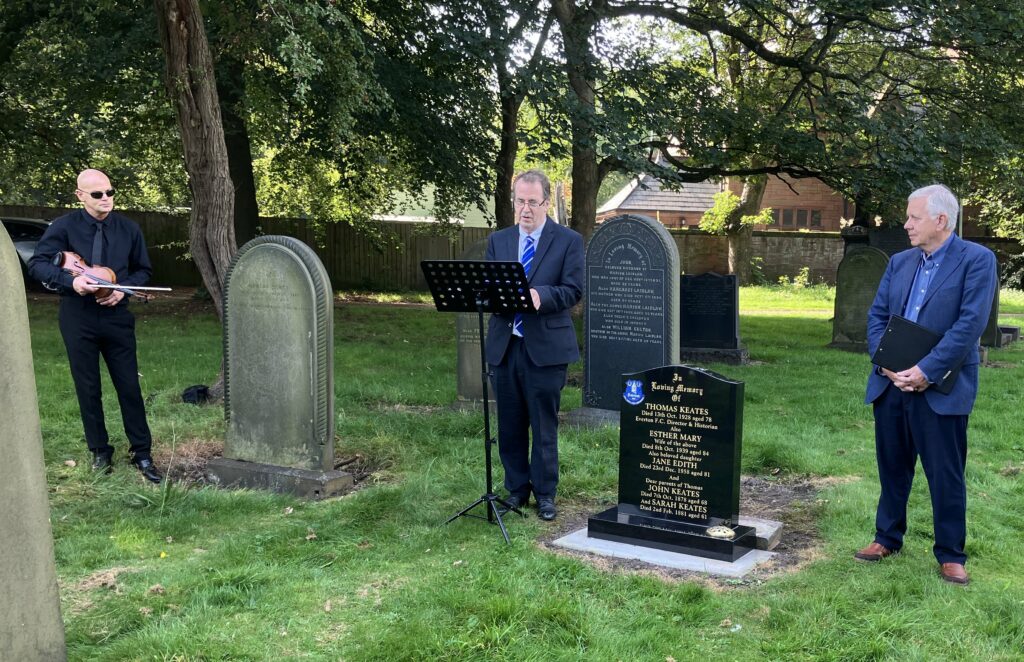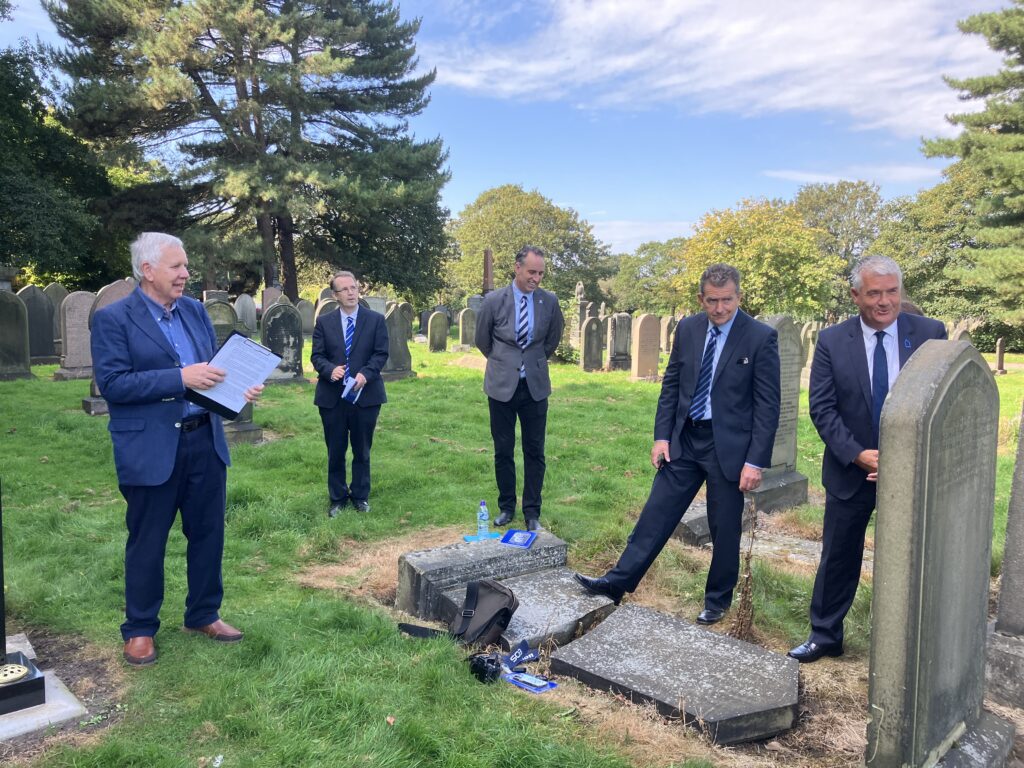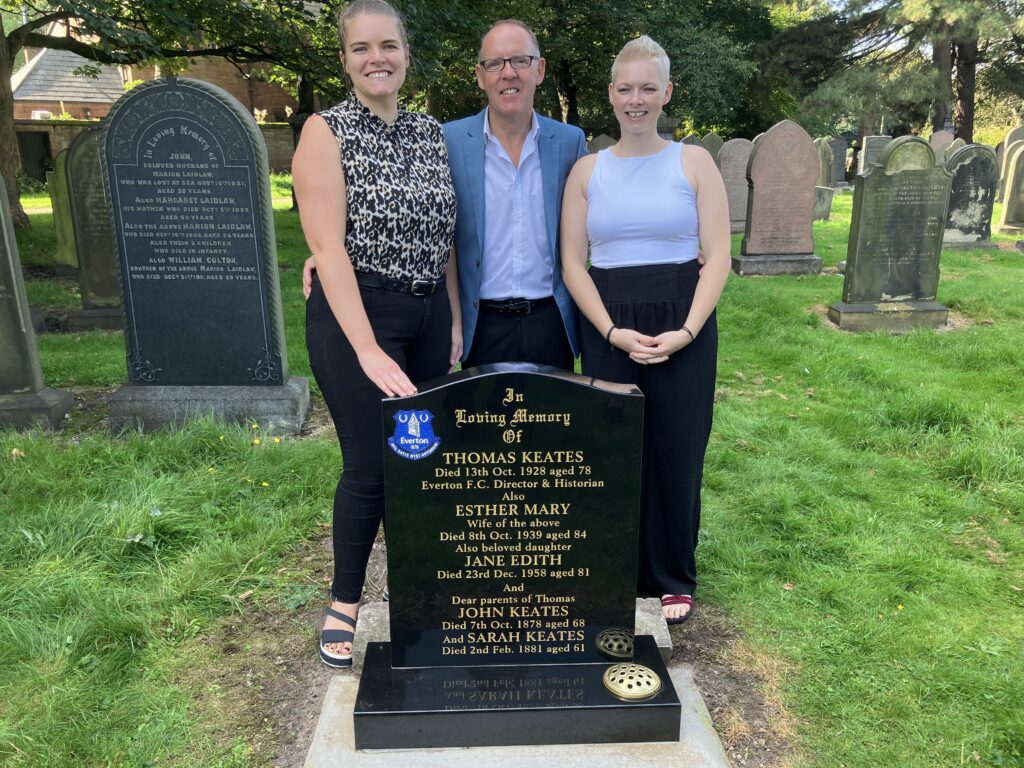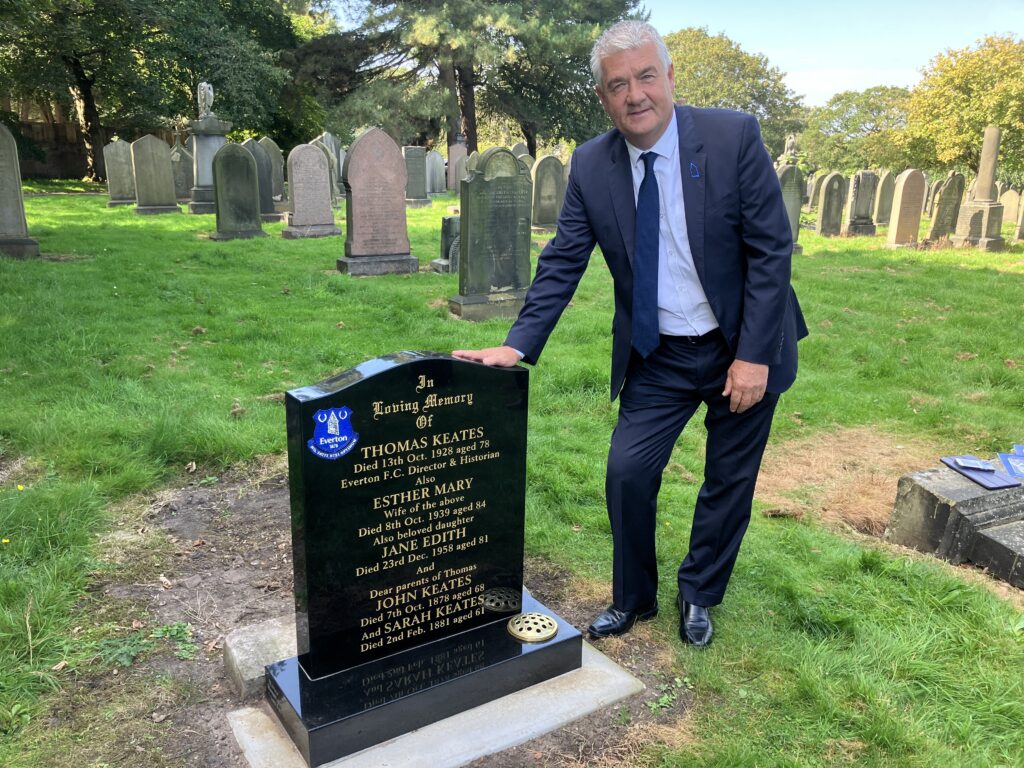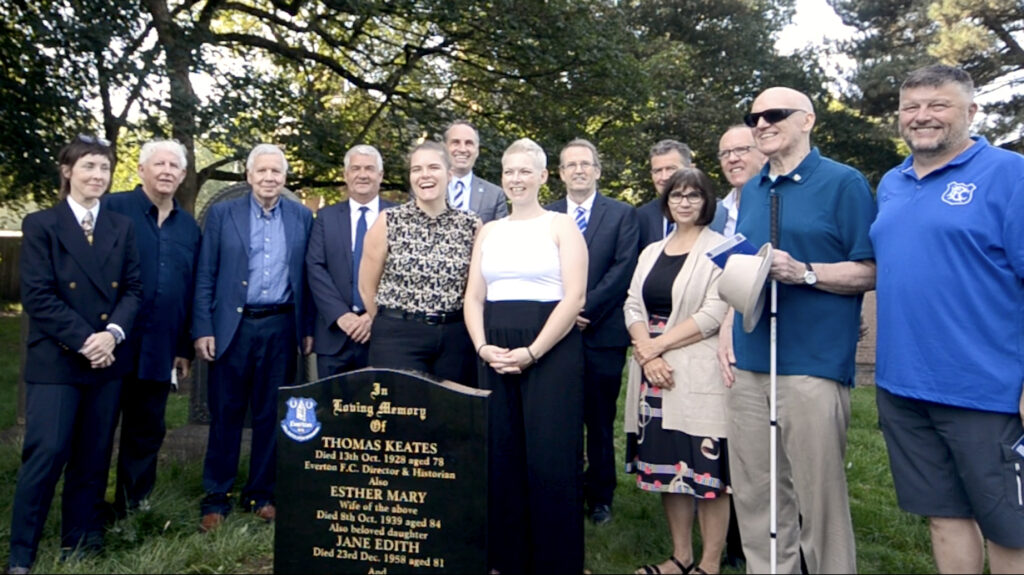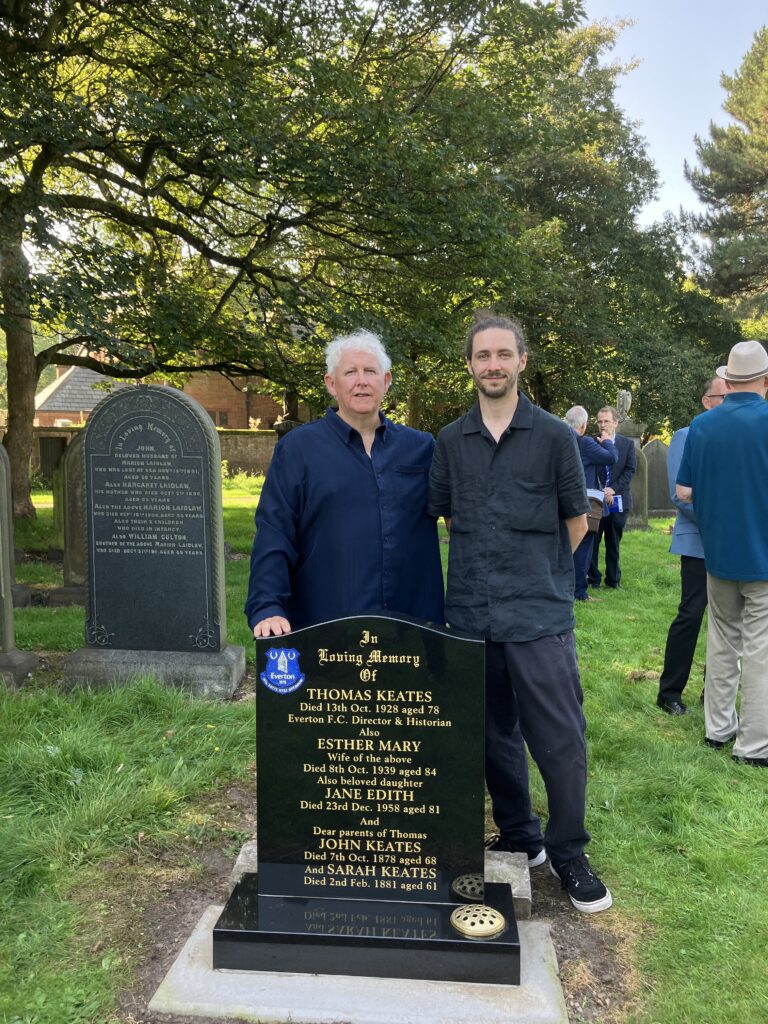 All videos have been filmed and edited by Lewis Royden (EFCHS)
The Life of Thomas Keates
A film by Everton FC Heritage Society
Click to play film
………………………………………………………….
Thomas Keates' Grave Rededication
Reported on the official club website (click image to open)