by Rob Sawyer
I have played in almost every forward and half-back position for Everton. That versatility helped me more than once to get a first team place. On the other hand, for a time I was regarded as nothing but a sub for other players. When they were ready for the first team again, I was out. That's how it has been all through my football career. Shocks and pleasant surprises always round the corner. I never knew which I would meet.
Tom White (June 1937)
Born at Goulden Street, in Weaste, Salford, on 29 July 1908, Tom Angus White was raised at 8 Willow Grove in Southport, the hometown of his mother, Emma (nee Rimmer). His father, Frederick, was a joiner who has been raised in Cockermouth. Tommy played for the Holy Trinity team as a centre-half and, at thirteen, was selected for Lancashire Boys. In one fixture he came up against Birkenhead Boys' promising centre-forward, a certain W.R. Dean. There is no record of who came out on top in that encounter, sadly.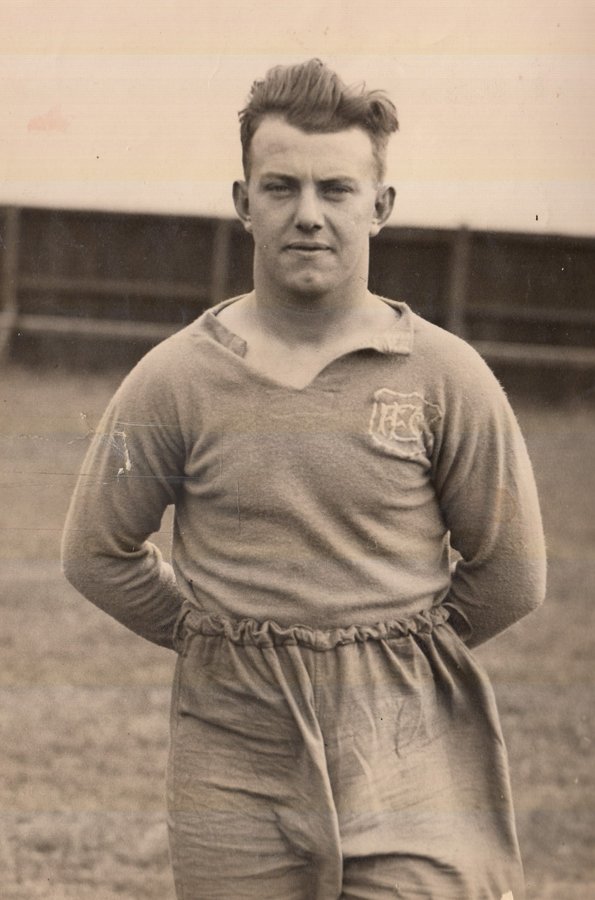 It was with Southport FC that Tommy got his first taste of senior football, debuting on Boxing Day 1925. Playing for the Sandgrounders, he was scouted by Everton directors Wade, Sharp and Coffey, who must have been impressed by his appearances in the FA Cup against Liverpool and Blackburn Rovers. After twenty-five League and Cup outings for Southport, Tommy signed for the Toffees in February 1927, ostensibly as an inside-forward but he had also played on the left wing. He was described as being blessed with 'a capital shot with either foot'. A hard-working, dedicated player, Tommy used his substantial physique (he would be given the affectionate nickname 'Porky' by teammates) to good effect in whichever position he was deployed.
His debut for the Toffees came in October 1927, when selected in place Bill 'Dixie' Dean. Tommy grabbed a brace in a 7-0 thrashing of West Ham United. The Daily Courier wrote:
Everton managed quite well without Dean…One reason was because they adopted a new plan of campaign. The game was developed on the flanks, so that not so much depended upon White the ex-Southport player, as distributor and leader, although the young centre is coming along nicely in this class of football, and his goal each half should be a message of confidence for the future.
With Dean back from international duty in Belfast, Tommy returned to the reserve team four days later – scoring four of eleven goals in an annihilation of Burnley. In the subsequent 1928/29 season, he was selected to play in five different positions across the half-back (midfield) and forward lines – chipping in with a creditable six goals in twenty-one appearances. His adaptability was demonstrated again in the following season, but sadly, it saw Everton relegated from the top flight.
After just one season in the Second Division, Tommy established himself as an inside-right forward, supporting Dixie Dean and linking with Ted Critchley. His eighteen goals in twenty-three League appearances helped the Blues to an improbable finish at the top of the League in the club's first season back in the First Division. He was shocked to be dropped during the run-in: 'About six or seven weeks from the end of the season I was dropped. No reason was given. I don't know why, to this day. Everything had been going so well. I was upset, but it was a great feeling when I collected a medal for Everton's First Division win.'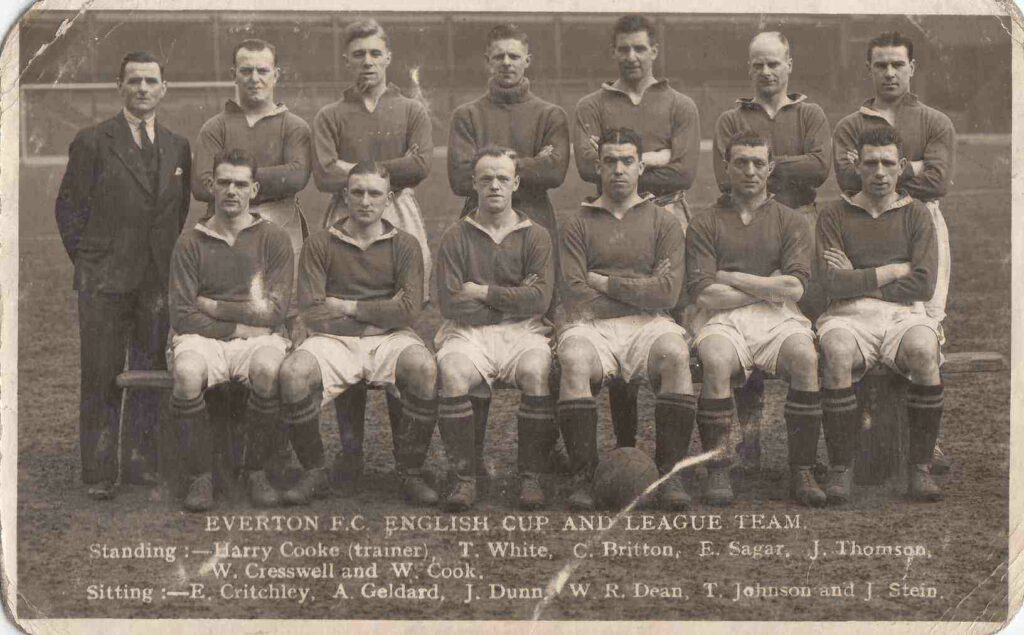 A serious knee injury sustained by centre-half, Charlie Gee, in the spring of 1932 saw Tommy deputise for the England international pivot through the following season. He found the role more straightforward than others he filled. There was not too much 'roaming' and he could largely focus on the oppositions' centre-forward – plus he had excellent support from his full-backs and wing-halves.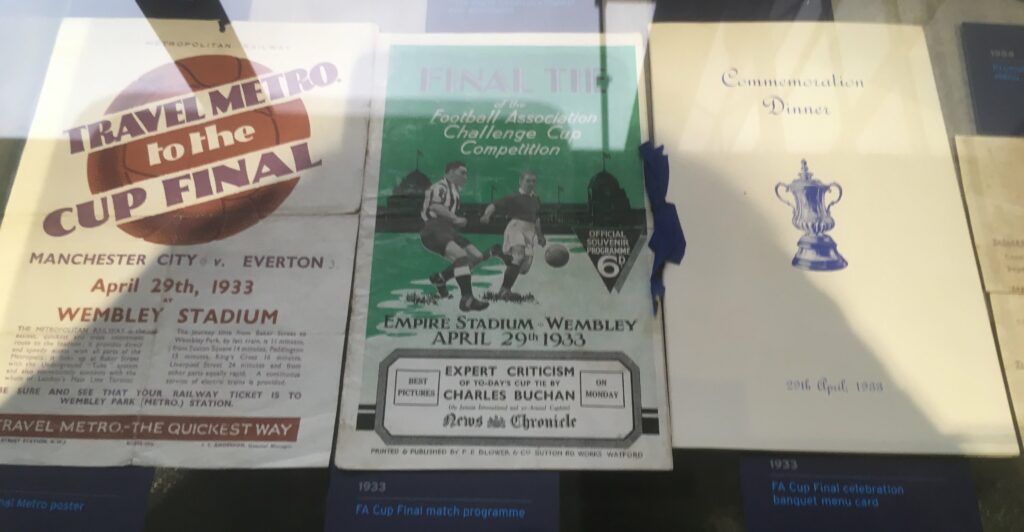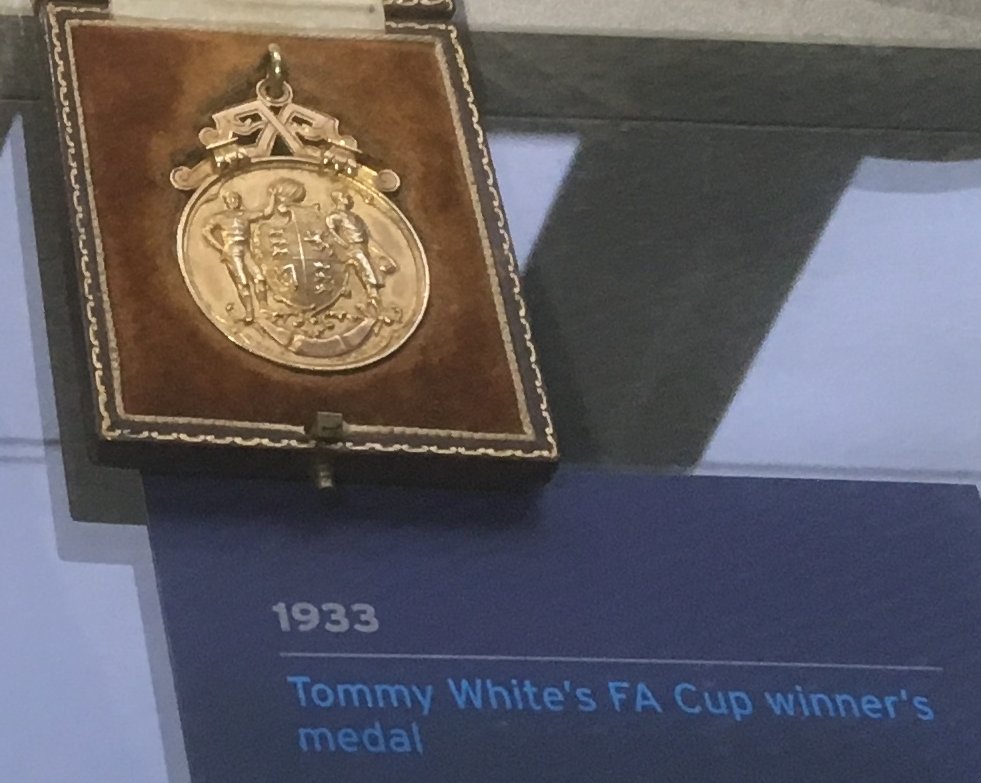 It was as a 'number five' that Tommy won a FA Cup winners medal in 1933.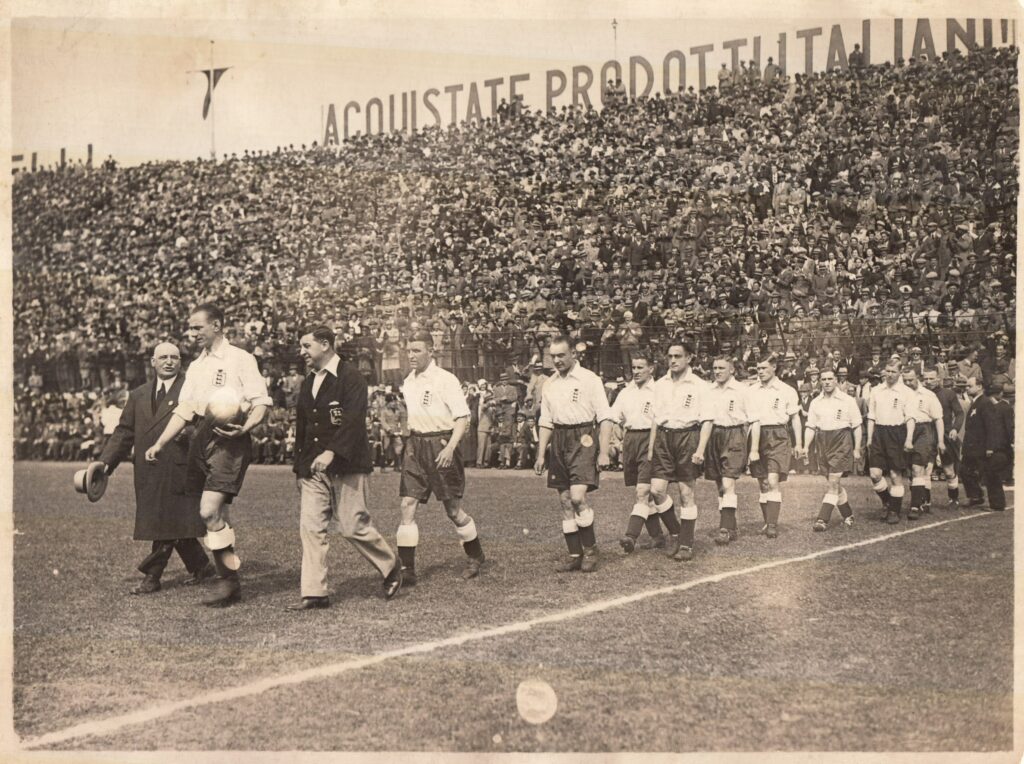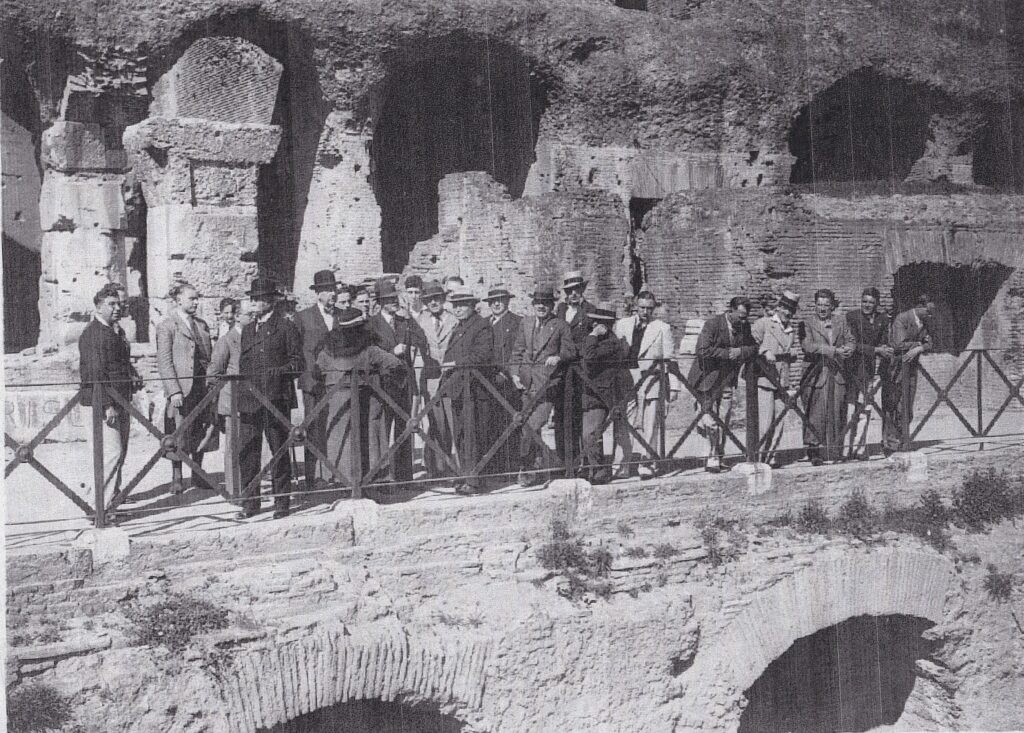 Tommy's reward for his excellence in that season was trial game for England section at Portsmouth but he was overlooked for the match against Scotland on 1 April. However, he would get a call-up for a match played in May 1933 at the Stadio Nazionale del Partito Nazionale Fascista in Rome (a 1-1 draw). The squad was pictured meeting Benito Mussolini at a reception before the match. Reportedly, it was the first occasion on which an England side give the fascist salute, as the Italian national anthem was played. The team were also presented and photographed with Benito Mussolini, before he signed autographs for them. Tommy was overwhelmed by the honour and treasured his cap for the rest of his life. He was a reserve for two England matches in the following autumn, but was not called on to play.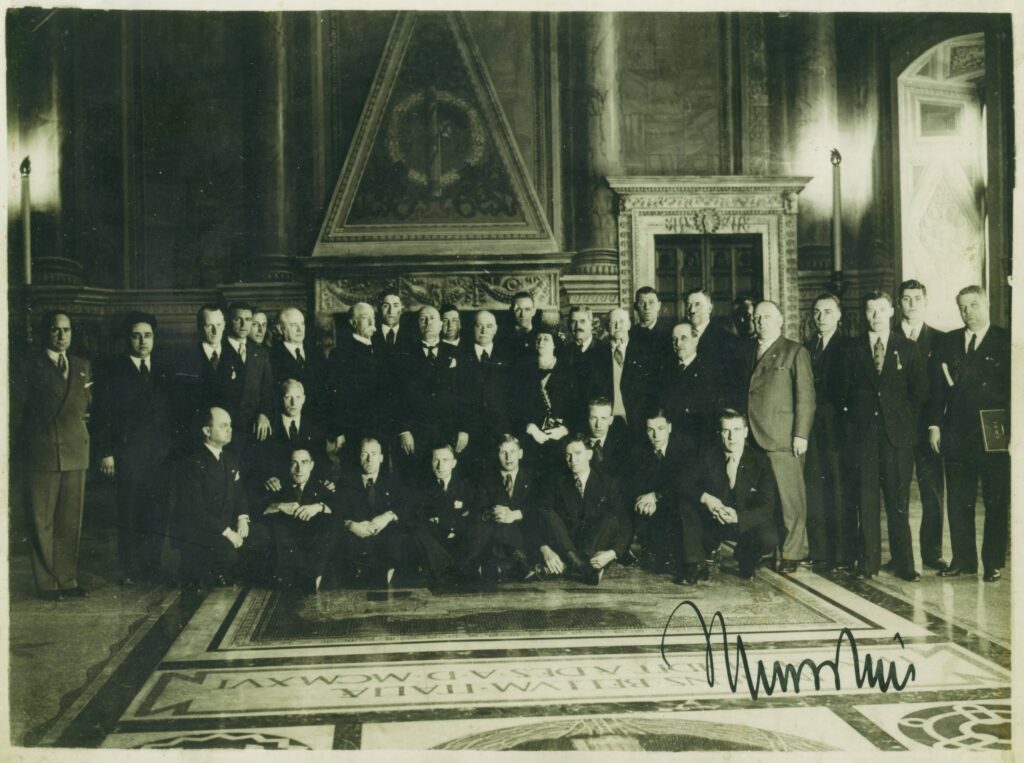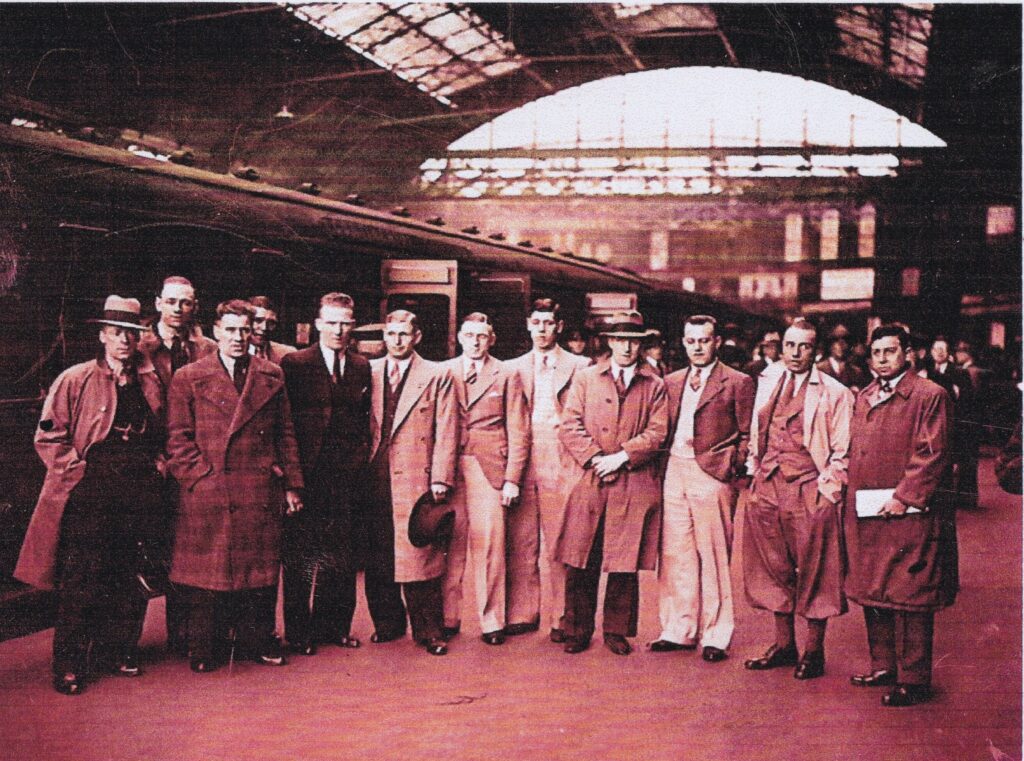 The unavailability of Dean – troubled, with increasing regularity, by leg injuries, necessitated Tommy operating as the fulcrum of the Blues attack. He let nobody down with a one in two strike ratio in the 1934/35 campaign. After a period out of the team he'd enjoy a swansong season at centre-half, after which a knee injury sustained in a practice match in the summer of 1936 brought his career to a virtual halt. He explained: 'The actual trouble is a mystery. It is not a cartilage nor a pulled muscle. There seems to be some strain on the sinews and tendons. At first there was pain and stiffness. I had to go round on crutches, I was in a nursing home, consulted doctors, had all sorts of advice. My leg remained queer.'
He attempted a first team comeback against Wolves in February 1937, after try-outs in the A team and reserves. In a heavy defeat to Wolves, his lack of mobility was all too apparent: 'We lost 7-2. Clayton, the Wolves centre. Got four. He had me on toast, and no wonder. The game showed me I was far from fit.'
Everton, by now, boasted a fit-again Charlie Gee and young T.G. Jones in the ranks, so it came as little surprise to see Tommy released on a free transfer with his second benefit (long service) cheque of £650 at the end of the season. He ended his Toffee's career on 66 goals in 204 League and Cup appearances.
Although declaring that he still had 'plenty of football' in him, Tommy would confess to the Topical Times that, although the leg felt 'better', 'I can't turn quickly and easily'. Initially linked with a move to Crewe Alexandra, he would join former teammate, Warney Cresswell, at Northampton Town in the autumn of 1937. The suspect knee doomed the short trial to failure and, in February 1938, aged 29, he moved on to New Brighton, managed by former Everton director W.J. Sawyer. This would be his final club but he never made it into the first eleven. At the outbreak of war, Tommy was a dockworker – living at 13 Goodison Avenue – a, now demolished, terraced street to the rear of the Park End Stand. He would live there until just a couple of years before is death. In 1945, Tommy and his wife, Edith, suffered the heartache of the death of one of their sons, Angus, aged just 16.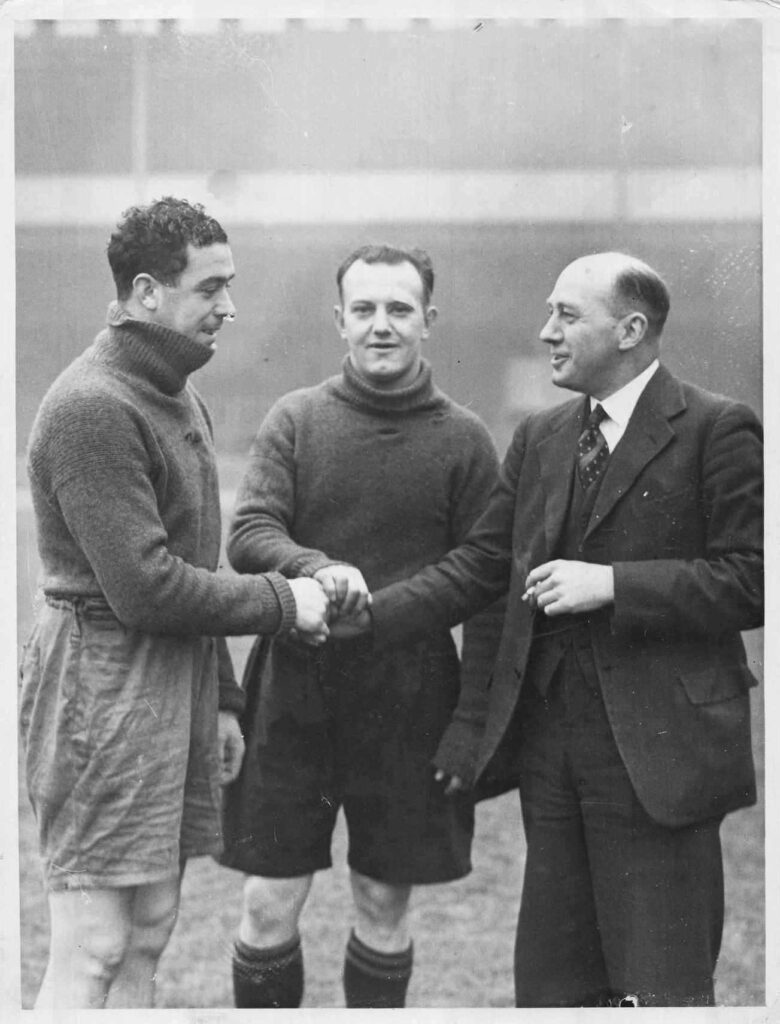 When Everton won the League title in 1963, he told the Echo: 'They've proved themselves to be a grand side this season, and when they've settled down a bit, they could be great. Brian Labone is a fine centre-half and will be even better with experience. Alex Young is a fine ball player, one of the best in the country – and he and Roy Vernon seem to form the perfect partnership'.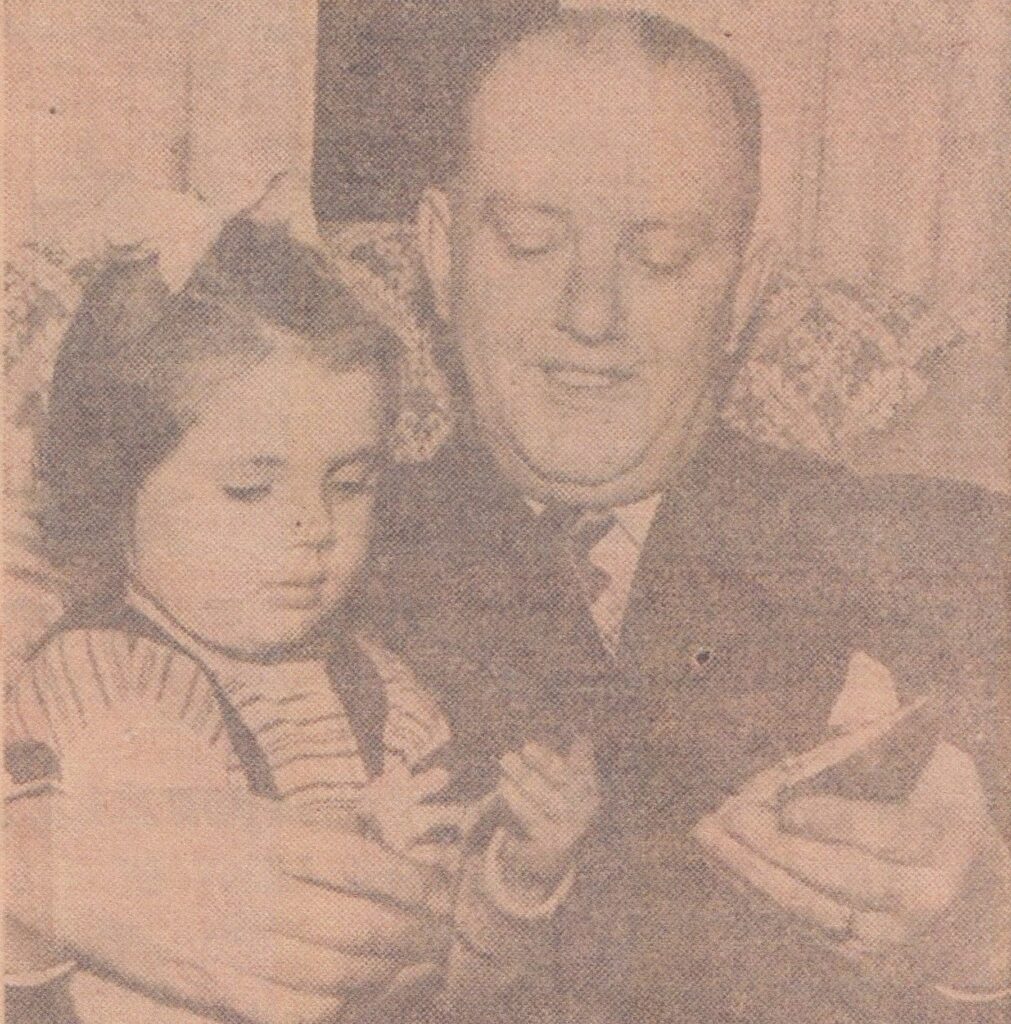 Tommy was reunited with his former teammates at the 1966 Cup Final and was photographed at the post-match banquet, sat alongside Dixie Dean, Cliff Britton, Jock Thomson, Albert Geldard, Billy Cook, Tommy Johnson, Ted Sagar and Jimmy Stein. A little over a year later, now living on Cowley Road in Walton, Tommy suffered a workplace injury which would end his life at just 59 years of age. On 12 July 1967, he was working in a gang loading the m.v. Liss at Langton Dock. Boarding the ship to receive instructions from the crew, he slipped on a patch of oil on the deck and fell backwards. Although feeling pain in his chest and head, he refused to attend hospital and completed his shift. Once home he was confined to bed and was prescribed embrocation to rub on his chest. After two further doctors' visits, Tommy was admitted to Walton Hospital on 5 August, but passed away eight days later. The inquest reached a verdict of accidental death, concluding that Tommy had died from cardiac failure brought on by pleurisy resulting from a fractured rib. He rests in peace in Anfield Cemetery, in the same plot as Angus and Edith.
The White family remain avowed Evertonians and Tommy's grandchildren attend Goodison Park on a regular basis.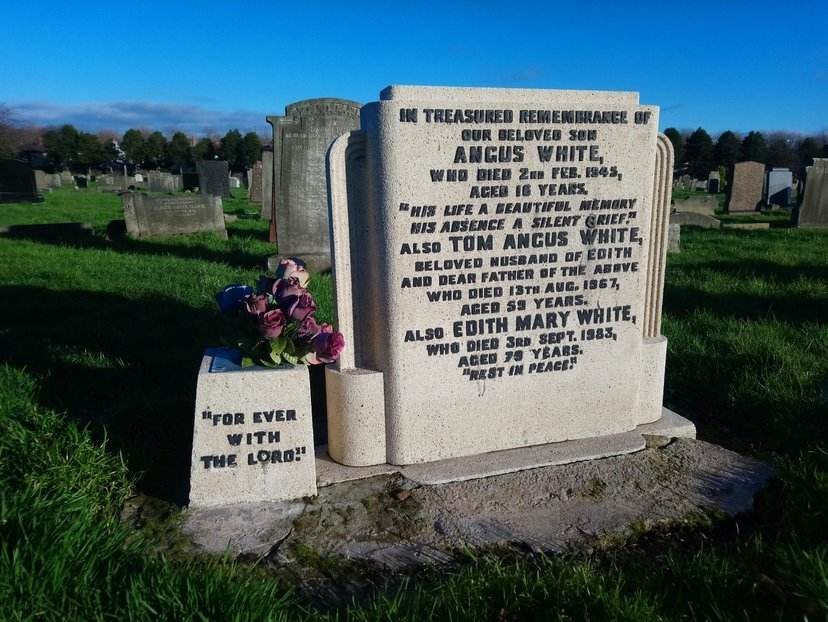 Acknowledgments
The White Family
Friends of Anfield Cemetery (friendsofanfield.com)
Liverpool Echo
Daily Post and Mercury
Liverpool Evening Express
Daily Courier
Topical Times
bluecorresondent.co.uk (Billy Smith)
englandfootballonline.com
evertonresults.com (Steve Johnson)
enfa.co.uk