George Wood was signed for Everton in August 1977 by manager Gordon Lee. George soon became a "darling" of the Evertonians, making 126 appearances for the Toffees before joining Arsenal in August 1980. George also represented Scotland, and once told me he was the one who launched Diego Maradona's career as the Argentinian scored his first international goal against him.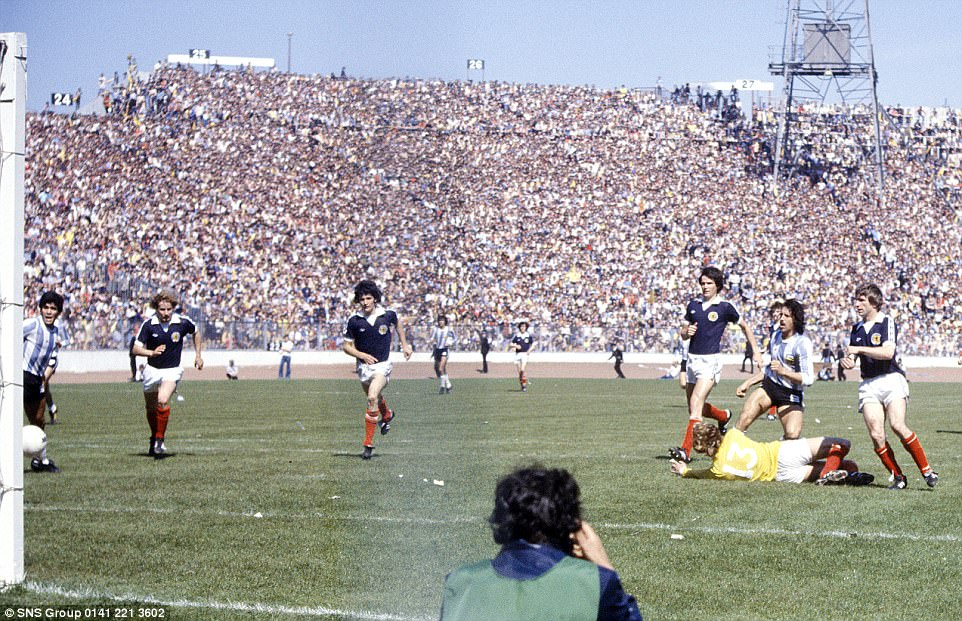 This feature is a little different to the previous ones as it features George's son, James, who followed in his father's footsteps wearing the green jersey between the posts, but on this occasion not with Everton. Confused? Read on and enjoy.
I asked James if it was his father who encouraged him to take on the role of a goalkeeper.
It was weird when I was younger, because I was multi-talented at sport. Living in South Wales, I played a lot more rugby than I did football and remember my dad when he was manager of the Welsh non-league side Inter Cardiff
Dad later joined Frank Burrows at Cardiff City, where he was involved with their academy. One night dad asked me if I wanted to go down to watch the sessions which I decided to do. He never ever pushed me to be a goalkeeper, it was something that just happened naturally. When he could see something in me that persuaded him I could do it, that was when he started to encourage me and push me that little bit more.
When I reached my early teens, I had a bit of a dilemma as Cardiff Blues wanted to take me to play Rugby Union, so I had to choose between them or Cardiff City. With the background of my family, I suppose that's what swayed it for me and I chose to go down the road of football.
When I joined Cardiff City, they were in the Championship and still based at Ninian Park. They had no training facilities so it was tough to graduate through the Aacademy. When I started to break through at a young age I was in a gifted team with Aaron Ramsey, Adam Matthews, Jonathan Meades and John Brown. It was a really good team to progress with.
I also broke into the Welsh under-15 squad and played against Belgium, but at Cardiff I was playing with a higher age group and was developing really quickly. Being involved with the Welsh under-15's was the time I started to get recognised.
One day my dad received a phone call from one of his associates from Scotland inviting us up for a meeting at Hampden Park. All through my upbringing, even though I was born in Wales, I was still eligible through my dad, to play for Scotland. Again, my dad never pushed me to decide on which country to represent. I had a meeting before a World Cup qualifier between Scotland and Hungary, and chose Scotland.
I then started to attract clubs like Chelsea, Liverpool and Manchester United and went to look around. I didn't really want to leave Cardiff City, but Cardiff never really left me with an option. Sam Hammam was in charge of Cardiff along with Peter Ridsdale. All I wanted from them was to be offered a scholarship, where I could have a professional contract for the future. I was offered deals at the clubs I mentioned were interested in me and told Sam Hammam that if they offered me a professional contract, I was prepared to stay, but nothing was forthcoming.
I then got a chance to go to Manchester City when Mark Hughes and Mark Bowen were in charge. When I went up there, Manchester City were still a big club, but not what it is now. Joey Barton, Darius Vassell, Didi Hamann, it was that era. I signed for them and a year later the money started to come in. From my first day at City, I witnessed the whole transformation to what City are today.
I played for the reserve side at City, but always trained with the first team. Shay Given, the first team 'keeper, got a shoulder injury, but they went out and brought in Marton Fulop on an emergency loan from Sunderland for the last three games of the campaign. At that time, City had myself and Loris Karius, but unfortunately in the eyes of the club, we were too inexperienced.
When Roberto Mancini took over, our goalkeeping coach was Massimo Battara who couldn't speak a word of English. I found myself drifting away down the pecking order to just a training goalkeeper. At that young age you want to play and build experience. I often used to get frustrated as I had the ability and you can be a top player in any position, but without experience nobody wants to know you.
I requested a meeting one day with the officials at Man City asking to go out on loan or even leave the club on a free transfer. They didn't agree with a free but were happy to oblige me with a loan deal, so I went out on loan to Derby County. With hindsight, it was probably the wrong time to join as they had just been relegated from the Premiership and I did exactly the same as I did at Man City by sitting on the bench, but it was with the first team where I was getting experience from being with them.
In 2010 I received a phone call from my agent asking if I fancied going to Exeter City on loan. I thought about it and wasn't too sure. As a Premiership keeper, you don't think you're going to benefit from dropping down to League One. I felt in the end that it was like starting again, which might be good for me.
I went to Exeter, and to be fair to them it was a tough transition. As a 19/20-year-old, I'd gone from having everything handed to me on a plate at Man City to washing my own kit and having beans on toast after training. Everything was just a massive culture change. Going into the changing room with 35-year olds with different backgrounds. In a way, I think that was where I grew up to be a man. Exeter City changed me completely.
I eventually returned to Man City, but on the way I was involved in a really bad car crash. I almost died and was out of football then for about four months.
Once fit again I had proposals from Cambridge United and Leyton Orient but I turned them down because my wife didn't want to go down South. She was quite happy to stay in South Wales, then two Welsh clubs, TNS and Neath, showed an interest in me. I decided on Neath who were full time and played there for two seasons before joining Aberystwyth for a season. It was then I knew I had to get back into league football as I realised I had made the wrong choices.
I received a phone call about going to France to play for FC Libourne. They were in a very similar situation to Glasgow Rangers when they went into liquidation. They were in the top league then suffered the pain of going all the way down to the bottom tier. I joined them when they were at the equivalent of League Two football in England.
I went over to sign for them and we enjoyed two back to back promotions. I ended up having four seasons with FC Libourne and then had the dilemma of staying there for another season to try for a further promotion, or take the opportunity to go into coaching. During the previous two seasons in France, I had been doing a bit of coaching with the Academy.
My goal was that I always wanted to go home, so when I received a call from James McCarthy, the Head of Academy at Cardiff, asking if I was interested in returning to where it all started for me, as an Academy goalkeeping coach, I jumped at the chance.
It opened my eyes doing the coaching as people don't realise what goes on behind the scenes and what actually goes into sessions, but I've never looked back.