A variety of press articles relating to William Cuff – Transcribed by Blue Correspondent, Billy Smith
Great Football Legislator
February 7, 1949.
The Liverpool Daily Post
Mr. W.C. Cuff Dies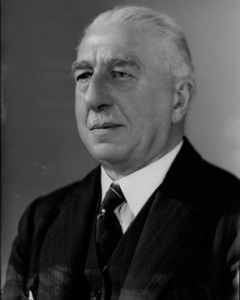 Mr. William Charles Cuff, president of the Football league, and one of the original members of Everton F.C, died yesterday, aged 80. A Liverpool solicitor, he was one of football's greatest legislators and was the man who introduced the system of numbering players. The rejection of a plan, a few years ago, for pool betting subsides to football was one of his successes. He consistently opposed this. Mr. Cuff had been president of the Football league from 1939, succeeding Mr. Charles E. Sutcliffe. He was also vice-president of the Football Association and a member of the International Board. His association with the Goodison club was almost lifelong. He joined as a director in 1894 and served Everton as director, chairman, and secretary over fifty years. Last may he resigned from the Board after differences of opinion with his fellow directors. Mr. Cuff was in London last weekend on football business, including the Cup draw and was in the office of his firm. Cuff, Roberts and Company in Castle Street, Liverpool, on Thursday. He became ill, and on Friday and Saturday his condition was worse. He died at lunch-time yesterday, in his room at his hotel at Parkgate, Neston. Many tributes were paid to him last night from leading figures in football. Mr. A. Brook Hirst, chairman of the F.A. commented "A sad loss. He devoted a life-time to the sport and without question, made his mark on it." Mr. Jimmie Guthrie, chairman of the Players Union, said; "A doughty opponent in negotiations, and a great man for the League. We admired him for his fighting qualities. He stood up for what he believed right," Mr. Cuff's wife died last February aged 80. Mr. S. R. Williams, chairman of Liverpool F.C said "This club and all sportsmen on Merseyside will miss him and deeply regret his passing. He was a grand example to all who played the game, I am glad that he died in harness –as he wished."
DEATH OF MR. W.C.CUFF
February 7, 1949. The Liverpool Echo
Football League Loses Its Most Notable and Dominant Figure
Ranger's Notes
Football has lost a great and gifted legislator in the death of Mr. W.C. Cuff, President of the Football League, which took place suddenly yesterday in his 81st year. I was speaking to him only ten days ago at the Liverpool-Notts County Cup-tie, when, although he was in good health, I jokingly chaffed him on the need to take care. I did that frequently, but it was advice he rarely took. Despite his advanced age, he covered thousands of miles annually on football business, and was to be seen at matches on raw winter, afternoon, when many a younger man would have preferred the comfort of the fireside. Will Cuff never allowed anything to interfere with his duty to football. He devoted a lifetime's loyal and invaluable service to the game, and lived for nothing but the betterment of it. He was a man of immense energy and great foresight, who brought a trained legal mind to the manifold problems of the game which he had loved since his earliest days. He will be sadly missed, and the League will not find it easy to name a successor capable of governing the game with such wisdom, knowledge and acumen. Football is the poorest by his passing, and professional players have lost a true friend, who consistent with justice and equity, always had a learning to the men whose skill and talents had made football such a tremendous attraction.
He Saw Both Sides
I see that Jimmy Guthrie, the Players Union chairman, describes him as a "doughty opponent and a great man for the League." So he was, but it would be wrong to assume that he had little consideration for the players. His duty to the League done, he was always anxious to do whatever was possible for those who made their living from the game. In his later years he was deeply disappointed at the trend of events on the Everton directorate, which first led to his being removed from the chairmanship, and last year to his resigning his seat on the board as the only alternative to fighting an election. At one time he would have tackled that job with real zest but in his 80th year, and after the sad blow of the death of his wife only a few months earlier, it was beyond his strength. The spirit was more than willing, but the flesh was weak. After a life-time's work and sacrifice for Everton it was natural that he should be deeply grieved that his connection with the club should have ended as it did.
An Old Dispute
Following his election at the top of the poll three years earlier, the majority group on the board accused him of breach of faith in the wrongful use of proxies. This Mr. Cuff always strenuously denied. Last year he issued a circular to all shareholders explaining his side of the dispute, and claiming that his long experience entitled him to express his views irrespective of whether they pleased his fellow-directors or not. He was one of the staunchest opponents of the pre-war change in Everton's constitution which led to the introduction of one vote for each share held. Mr. Cuff was associated with Everton almost from the day of its foundation in 1879. After being a committee man of the old St. Domingo Church team, he became director in 1894, secretary in 1901 and although pressure of his legal business led to a break of a few years after 1918, he returned as chairman of directors in 1921, retaining this position until just before the last war. In 1911 he was the prime mover in the foundation of the Central League. One of the countless innovations for which Mr. Cuff was responsible was the numbering of players. When it came up under "other business." At his first annual meeting it looked as though nobody would have the courage to propose it. The president took the bull by the horns and put the matter to the vote as a private motion of his own and it was duly carried.
At Work On Thursday
Mr. Cuff was at work at his Liverpool office on Thursday last, but was unable to travel to town on Friday and with bronchitis, had to take to his bed on Saturday. He had been looking forward to a month's holiday at Worthing with his old friend Mr. A. H. Oakley the senior vice-president of the League. They had arranged to see the Wolverhampton v. Liverpool Cup-tie on Saturday and proceed to Worthing next Sunday.
LIFETIME IN GAME'S SERVICE
February 7, 1949.
The Evening Express
Mr. 'Bill' Cuff Was a Great Leader
By Pilot (Don Kendall)
Clubs of the Football League will next Saturday pay solemn tribute to the man who has ruled their destinies since the early days of the war – Mr. William Charles Cuff, President of the League and Vice-President of the F.A., who died at his Park gate home yesterday. By the passing of the President, football loses one of the greatest legislators; a man who devoted a lifetime to the game, and who, as recently as last Thursday was busy discussing the Players' Union demands and ways and means of stopping the ever-rising transfer fees. Last Saturday week Mr. Cuff saw his last cup-tie –Liverpool's victory over Notts County –but his presence will be felt at all league and cup matches on Saturday when arrangements will be made for a short silence, and players will wear black armlets as marks of respect. Mr. Cuff was the second League chief from Merseyside for the late Mr. John McKenna occupied the chair for many years before being succeeded by the late Mr. Charles Sutcliffe, on whose death Mr. Cuff took the chair in 1939. Mr. Cuff has had the hardest period of office of any president for he had the difficult war years and later the long-drawn-out controversy with the Players' Union making ever-increasing demands. It was Mr. Cuff, who kept football within the bounds of sanity, and his chairmanship at the annual meetings of the League was a model example to all. It was here on Merseyside that we really knew Will Cuff although his lame was international. Mr. Cuff was a young man when he helped in the foundation of the great Everton club, for some years he was secretary. After that he left the club, but returned as a director to be chairman for 17 years, during which period Everton suffered relegation, and then in successive seasons won the Second and First Division championships and the F.A. Cup. Mr. Cuff retired by rotation from the Everton board last summer and did not go through with his recombination. I spoke to many leading football people yesterday, when the news came through, and they all said, "Football and the League in particular has lost a great man." That is so true I knew Mr. Cuff for nearly 25 years and always found him a forthright fighter and worker in the interests of the great game.
FOOTBALL –OFFICIALS! BY W.C.CUFF
February 14, 1949.
Liverpool Echo
Big Chances Since The Cap-And-Collar-Days
Players With "Handle-Bars" And Wearing Long Trousers
The Team of Too Many Star
This is the first of a series of articles written just before his death by Mr. W.C. Cuff, ten years president of the Football League and former chairman of Everton F.C., in collaboration with Mr. Ernest Edwards ("Bee"), former Sports Editor of the Echo. Mr. Cuff was familiar with every phase of football and in the position to throw fresh on many vexed topics –such as transfer fees, the case for two referee, Sunday football – and to tell entertaining stories of a ancient and modern stars and of lightning transfers in which he played a part. The series will provide a valuable link between the earliest and present day organised football. For fifty years, I was actively engaged in the world of football, and without boasting I think I can claim to have witnessed every angle of its world appeal, and its movement on and off the field. Therefore I am happy to put on record many of the big things of this national entertainment, this means by which the world can aid sanity, sportsmanship and complete its sport without anyone turning toward "The Lost Week-End." And my part has always been official, so that I am qualified to speak on a maze of football statements, many far removed from fact, many created by the cynical mind, and many products of the unthinking football interests which have yet spared the time to read the rules of the game not sturdy the fundamental factors that have made football the greatest game in the world. Conservative control has refused to be rushed into a collection of stunts by outsiders, insiders, or perhaps the writer who desired to make a display upon the pages. Rules have been few and far between for this great game of football. We moved very slowly –in the concern of football rules, we believe the present set of football is well nigh perfect. We should readily move toward a change if practice and precept proved that change of rule could gain us a fraction of a point, but the football authorities, Football Association and the Football League, are not ready to rush in before the evidence makes it clear that there is no possibility of a failure.
Caps and Collars
We have travelled far since the days when footballers were known by their caps and collars, as contrasted with to-day's modern version of Buttons and Bows." In the gone-by days, football was scorned because it players adopted a sporty attire, which so often consisted of a peaked cap and a neck muffier. To have attended the training room on those occasions with a Homburg hat, or a golfy-sporty coat would have caused intense merriment. Once John MaConnachie ran a school at Everton to improve the players education. He arrived at the ground in smart attire, kid-gloved and a blocker hat – outstanding outfit for those days – yet this was around the First World-War period. Today the footballer is one of the best-groomed men in the city, he is the cleanest looking man in the city, he has to appear fit and fresh and "ready to go." He has pride in his appearance, and by his autographs you know him for it is only when he is on the downgrade that his autograph is not required. His barometer of success is provided by the boys who chase him for his penmanship.
Trousers and Moustaches
But what would the present generation say if a goalkeeper such, as Sagar, Sidlow or Swift, came out to play attired in long trousers. Yet these adornments were part and parcel of Reader's make-up when he kept goal for years for West Bromwich Albion, Jack Cox of Liverpool, wore a sprucely-waxed moustache when lining the wing for Liverpool; Stanley Matthew's father, when boxing at our local Stadium, was also one of the Sam Costa handlebar sportsmen. Indeed our younger generation should be reminded that in the days of old, when football was young, and strong, and virile, and a matter of skilled combination, the player who had not a moustache was hardly fitted for footballs stern task. Sideboards were a relic of the very earliest days, but in the hey-dey of 1900 to 1910 it was the fashion for a footballer to sport a moustache and the featured wearing of pads outside the stockings had only just "gone out of date." Yes, football had odd moments and odd customers, but they laid a solid foundation-stone to create the game in its present state which I count as stupendously successful. The critical mind of the outer ring, which looks on ready to pounce upon any football topic as a red herring will find great joy in pointing to the case of Newcastle United and their decision to place 11 players on the transfer list. Now this is a very simple matter, indeed.
In Close Company
Newcastle, like many a team before it, had found it is over-staffed, and I do not know which is worse – over-staffing or under-staffing. If you do not engage a sufficient number of players then assuredly the annual general meeting will provide share-holders to tell the officials of the club they were lacking in nous and sense. But let us look s little closer into this matter. Can you picture a collection of 40 men, all engaged on one purpose, all earning their living by the game of football, all, training together in mid-week, all desirous in the first team, and having belief in themselves to be competent to do that and all gathered together in one common cause all week long, with little variety to make them forget the face of the other man. I am told by ship authorities that a world tour leads to its pleasure- seekers finding it awfully monotonous to sit at the same table for six months, to see the same faces day by- day for six months, and have no escape. In like manner football suffers because you can only play 11 first-team men, and 11 second team men. The rest must "also serve who stand and wait." And inability to play 20-a-side makes many sit this game out. They get restive. Only recently a young man anxious to show his paces asked his manager for a game. "I have not had a game for seven weeks, sir," he said, "and I really must play, I love playing." So they put him in the team –and he had been so long out of actual playing atmosphere, he played badly, quite naturally. It is a wise and clever manager who can control 40 players –nearly 20 forced to rest each week –without unprising of one or another. The announcement of the teams can lead to a riot of muttering and complaining, that "he's in again, I could play him off the books –if they would pick me." Then the talk turns to "favourities" or "He signed him, so in he must go," and "What does one have to do to get the eye of the selectors or manager?" The manager had to be politic, polite, has to "have a heart" and a smoothing iron as well as the patience of Job, and the pertinacity that does not smear his chances of continuing in the job as manager. Football can be a tricky business. Newcastle have found that because they have chased a way to the stars, the collection burns brightly on the name-plates, but somehow they dazzle each other and overcrowd the portals of the club. So Newcastle very wisely decided to cut their football coat.
Tomorrow My Quickest signing – Billy Lacey
HOW I SIGNED BILLY LACEY IN SIXTY SECONDS
February 15, 1949.
The Liverpool Echo
Praise For Cliff Britton; "Dixie" and Dix Sidelights
Football –Officials by W.C. Cuff
This is the second of the series of articles written shortly before his death by Mr. W.Cuff, who was President of the Football League, in collaboration with Ernest Edwards ("Bee") Transfer deals appeal to anyone having a heart in or for football. Some deals were simplicity itself, others had to be dragged from their ifs and buts. The simple cases were often of married players, and recall the call to the clergyman to a new church –he is busy praying for guidance in making his decision while his wife is busy upstairs packing the goods ad chattels.
My Quickest Deal
Quite the jauntiest and simplest transfer deal I can remember concerned two great Irish friends. We wanted a broth of a boy named William Lacey. Now we had on our books, Val Harris, who had the honour of getting one goal in his life and being presented with a medal by the Echo for his performance. He was a half-back, and had no concern for taking goals –he preferred to make them for others. This day he slipped himself and scored. Hence the appearance of Directors Kirkwood, Allman, and company on the field at Goodison Park next home game, all with the ladder-collars of their period of life (1909) to present Harris with a memento. Rumours had it in later years that Val had been given a piano and the freedom of the city –all of which shows how football rumours spread in this football- loving city. I went to Dublin, arriving at 7.30 a.m., and said to Val Harris; "Is Lacey here?" "Yes, sorr," said Val, "Bring him in," The pair appeared in the hotel. "Would you like to play for Everton?" I asked Lacey," I would that, sorr," said the big boy, "Sign here then," said I, and within sixty seconds the deal was done, no argument, no questioning of promises –and that was the quickest transfer I can remember, although there was one other in which we were on the other side of the counter that I remember well. Arsenal had been to Everton, had lost their goalkeeper, Frank Moss (he scored from the wing position in his temporary posting as a forward instead of goalkeeper), and had no reserve for the remaining matches of the season. It was March 15 – the last day for signing and new player, and Arsenal were in a fix. Mr. George Allison, asked whether we could help, and we offered them the able young goalkeeper Bradshaw (now at Bury).
Allison's First
It was "now or never" with Arsenal. They just had to get a goalkeeper. So for a nominal fee and Bradshaw having been brought on to the grand stand to be advised what had been happening. Arsenal signed the local boy. The new Arsenal manager, Mr. Allison, had never signed a player before, and this was his first contract, so I took charge of the business and filled in the blank spaces and Bradshaw went off to London and served Arsenal very well. Most transfers have a surrounding line such as in Bradshaw's case, I remember the difficulty which arose when I went over to sign Ronald Dix and Cliff Britton, from Bristol. Bristol wanted a player from us in exchange, and we could accommodate them with a swop. Summertime passed, and our option on both players was put into action, only to find Blackburn Rovers had signed Dix. There was a long inquiry, and Everton quite rightly refused to rest their case, with the result that eventually the offending clubs were fined and we received a sum of £300 from Bristol, which we promptly gave to charity. Out of that deal came one of the best signing of my whole life in the game. I desire to put on record that Cliff Britton (recently appointed manager of Everton) is one of the graces that make football worthwhile. His football career has been stamped with decency, good sportsmanship, clever football, and fascinating fashions of play –a credit to the game and a great joy to me because I signed him for Everton. When we are apt to be despondent at the columns written about two dissenting, want-to-be-away players, we are forgetful of the legion of players who have been happy in their work, happy with their club, and never for one moment caused trouble in training on the field, or off the field.
Britton Hurt
Such a one is Clifford Britton. Only once in his career with us did he feel aggrieved. It appeared that down South, in an hotel, someone in authority jokingly suggested they should transfer Britton, and asked him. "Would you care to go to Spurs?" Jokes in football domains are in bad taste, and this one so upset Britton he felt his club were "thinking of transferring him." I was happy to satisfy him that we had never broached or thought of transferring him, and so long as there was an Everton club we should be happy to have him on our list. In similar manner, William Dean should, in my estimation have concluded his career at Everton, instead of which he went off to Notts County and later to Ireland. He it was who forced out hands, although he knew quite well my idea of his life at Everton was that it should end at the club which made him famous and which he made famous. Naturally there are divergent opinions about transfer of star players. I remember one case in which I was interested where a star player was on the verge of transfer if some directors had their way. One said; "I would like to see the fee of £10,000 in our bank." I reminded this gentleman that he had overlooked the fact that "This star player brings an extra £500 to all our home games, and to transfer him would be to lose money and the temper of our followers would be roused."
Journey's End
Signings have a sunny side and a comic side, I remember one of our fine old players being sent on a scouting expedition right down to Gillingham. This meant an overnight journey. Let him tell his own story without the Kirkwood brogue. " I like to get to the ground early, to walk around and see how it, compares with Goodison Park, you know, and so I walked around and around, I saw the placard on the walls announcing the game and time was drawing pretty near, ad still no one appeared to be arriving at the gates. I imagined that as it was a mid-week fixture, the public of Gillingham were not very interested. "I would have gone to the secretary's office but on my mission I had to keep myself 'one of the crowd," and travel incognito, so I waited on and on, till 10 minutes from the start, when I asked a passer-by if he was going to the match to-day? "To-day," said he, "there's no match today. We played yesterday," I had travelled to the far-off Gillingham and no one had advised me of the correct day of play!" Tomorrow –Everton's cup Finals –tales of Sandy Young and "Warney" Cresswell.
"SANDY SCORED A GOAL" AND EVERTON WON THE CUP
February 16, 1949.
The Liverpool Echo
Wembley 'Jitters': Cresswell's 'Cooler'"
Dunn Doubts; Great Scenes
Football –Officials by W.C. Cuff
Ooh, aye, Sandy Scored a goal,
Sandy scored a goal,
Sandy scored a goal,
Och, aye, Sandy scored a goal,
And so we won the English Cup!
The boys of today cannot conceive the return of Everton F.C., conquerors of the Cup in 1906. Liverpool went mad. The city had been buoyed up twice, before by "Finalitis," once at Manchester in a debating class with Wolves –and once more when Aston Villa won 3-2 at Crystal Palace, and quaintly enough all the goals were scored in the first half of play, a final tie the like of which has never been equalled for drama and intensity. Five goals in the opening half of what was described by expect men such as Lord Kinnard (president of the F.A), and a writer of the capability of James A.H. Catton, as the best football final ever witnessed. Many have claimed that Everton's very solid win of 3-0 against Manchester City was the next best final fling, and others vow that Portsmouth waltzing their way through the favourities, Cullis and Wolverhampton, was another great display of talented football. Final ties are so desperately hard on the nerves that it is possible we onlookers are not fit to judge which was the greatest final tie of all time. Certainly I shall pin my faith on the Villa match as my idea of the best final, because it had more than good football. It had the remarkable marginal al quality of 3-2, and by crowding the goals into the first half it can be seen that both sides were in the right mood for the task. It isn't difficult for you, reader, to estimate the feelings of Everton and heir followers when, in 1906, we were faced by Newcastle's star-studded team. Newcastle in those days were not bothered with transfer calls; every man was a friend of the other player, and the methodical style adopted by Newcastle made the eleven the most difficult side in the land to beat. Everton beat them 1-0, scorer Sandy Young, centre forward. I can see the chara traversing the roadway towards Goodison Park. An indescribable scene young lads carrying a coffin bearing the legend "Newcastle United united," the city packed to suffocation death stalking the road, and no one seriously hurt John D. Taylor" (living and laughing till, at West Kirby) holding the Cup aloft, his eyes beaming and the crowd looking on with awe. At last Everton had done the seemingly impossible. Years before the band had been ordered out and practised "The Conquering Hero." They had gone back twice without so much as a puff of the trombone. The only "blow" had been Everton's! And Sandy had scored the goal that counted the cost to Newcastle. Sandy Young was a most remarkable young man –he had a Napoleonic strip of hair stretched across his forehead; light, lithesome, sombre, he was, at his prime, the best centre in the world. But he had his moody moments, and although he could recite every line of the Bible, he had other pleasures and sometimes these crossed his athletic path, so much so that at one period, he arrived back from Scotland and his summer holidays in a state that caused us to send him away for a month (suspension) to make himself fit. The footballer's contract includes a clause that while he is being paid for summer-time he must keep himself fit. Sandy had not kept himself fit, and our loss was great. So an example had to be made.
Too Much In The Eye
Today, the modern generation of footballers are too much in the picture and in the world and his wife's eyes to allow them to do anything likely to interfere with their short but splendid football life. Sandy Young was the centre of what might readily have been a heart attack for "Bee." Sandy had gone to Australia and "Bee" discovered a four-line unheaded paragraph in an Australian paper saying "Robert Alexander Young has been charged with the murder of a relative. He is said to be a sportsman of the old country." Now that was not evidence of Sandy Young being implicated, but in the spur of youth "Bee" decided it must be the old hero, and keeping his newspaper cutting in his hive for three days he let go he startling news, "Sandy Young charged with murder" across the whole page of the Football Echo. And having done so, "Bee" confesses he did not sleep a wink for five days until confirmation came that it was truly Sandy Young who was charged. Meantime, he dreamed of criminal libel actions, death sentences and all that should make up the horror of taking such a risk in a murder charge.
Wembley Wobbles
It is certain the average football enthusiast has no inside knowledge of the feelings of Cup Final teams. I would say that our plan was best. The players in 1933 went into private quarters down South –in charge of them was placed out director, former captain and player for Everton, the late Mr. Jack Sharp, who had uninterrupted control until the teams went on the field of play. Mr. Sharp was one of them; he had played the game, he knew what it was like to attempt to gain sleep the night before a final tie. Teams should not be harassed by interlopers of any kind, and I can think of nothing worse than officialdom entering into the team's affairs for days before the final tie. Everton enjoyed their quarters, their fun – and where there is a Dean or an Alex Stevenson, you may be sure there will be innocent fun with Ted Sagar adding his own special effort. Suffice it to say, Stein 1, Dean 2, Dunn 3, caused the downfall of Manchester City, and once more the city of Liverpool went into hysterical fervour at the return of the wanderers.
Mass Preservation
It was a miracle no one was seriously hurt n route from the Town Hall to Goodison Park because the crushing and swaying made it well nigh impossible to get to the grandstand. One chara in which my old friend, Mr. Herbert Barker, was seated, suffered a terrible time, with the doors smashed, the windows smashed and the threat of the burning chara wheels setting the 100 people who clung on to the rafters in grave fear of being burned to death. There is something providential about the way football crowds escape death blows on such occasions. Many may wonder whether it is true that players have been unable to button their laces an hour before a Final tie. It is perfectly true that some play the game in a maze. One of the Burnley players was telling his fellow countrymen how it felt to be at Wembley. "It's that big, man, you seem to take a quarter of an hour to reach the playing field, and when you are there there's Royalty at your elbow, and a hundred thousand people singing ad shouting; by the time the game begins you begin to wonder whether this is heavenly, are you dreaming, or is this really a cup final? It is impossible to lose the original sense of fear that comes on you as you see Wembley on the day."
How Cresswell Cooled
In that connection I will go further and state from my own knowledge that Cresswell icy-cool in a thousand games in his life-time, found the inside rooms of Wembley a trouble to his stomach muscles. He asked a policeman if here was a private room near by the dressing room where he could have a smoke – "to settle my nerves, d'ye know man?" the constable obliged, and Cresswell, breaking all known rules about smoking before a match, let alone a cup final, took out his pipe of intensely strong tobacco, lit up, and after a smoke went off to rejoin, the Wembley heroes –and played like the rest of the side, just ideally. Jimmy Dunn was the only other danger mark in that final issue. He was jittery overnight, and the director in charge had serious misgivings about not making an eleventh-hour change in the team. However, the little man was brought out, and scored a headed goal to clinch the day's joyful work. Happy days! Tomorrow. – When Everton directors "lost" a Cup Final.
WHEN EVERTON DIRECTORS "LOST" A FINAL
February 17, 1949.
The Liverpool Echo
Football –Official by W.C. Cuff
I have often been asked to explain the bombshell which arose in one of our three cup Final ties. Hence there follows the story of the George Wilson case. Geordie was a funny bundle of physical strength –short, tubby, yet speedy over ten yards, having a cracker shot, having a grand manner. He was one of the greatest inside forwards the game has known. He and his brother David were signed by Everton, and Geordie from Hearts soon fascinated the crowd. He and his partner were as lively as the Stevenson-Coulter pairing or the Settle-Hardman wing –there was something about Georgie that compelled admiration.
Driving Force
He had to make up for his lack of inches by his football brain, and he was certainly might, powerful of body when it came to rounding off any individual effort. His driving force was something that commended itself to the Everton crowd, who could compare shooting power with a Chadwick, a Geary, a Sandy Young and others. We had won the final tie against Newcastle United a year before and arrived at Crystal Palace for the second Final issue –two appearances in successive years was something wonderful even in those days. We were keyed-up for this second appearance on the Crystal set. In the inner chambers, however, a little bird whispered that all was not well. Geordie would not sign. We talked with him, reasoned with him begged him to take his chance of a Cup medal –no; he would not sign. Now, the club had ruled that no player could take the place in the Final tie who had not signed for the following season. Geordie Wilson struck it to the bitter end, and on the morning of the match we had to bring in Hughie Bolton to fill the gap in the attack. We had no option. We had to be fair to all the Final tie side. This caused shareholders to introduce their now infamous phrase of "Sack the lot." It has been used at varying intervals ever since. "Sack the Directors!" Players were alleged to have said; "We were not beaten by Sheffield Wednesday. The big D beat us" –meaning directors. The players said they were so upset at their favourities not being allowed to play they could not do themselves justice. Their hearts were broken. Certainly the Wilson versus directors case became a feud, and by the time the annual general meeting arrived 90 per cent, of the shareholders had their daggers drawn. It was a casus belli. The annual meeting promised shot and shell sacking and looting, in my official capacity as secretary of the club I was called upon to speak, and I frankly and freely told the shareholders I was their secretary, and would be happy to oblige them all with answers to any inquires concerning the case of "Why Wilson was left out of the Final." I warned them that anything they might say in that room would be their own concern, and they must take responsibility for any legal action that might follow. Would they be prepared to accept that responsibility? Long pause. They dare not accept the challenge, and that was how the Great Wilson Mystery died a natural death.
Brother-In-Arms
We had other famous brothers-in-arms at Everton besides the coupling of George and David Wilson and the brother Balmers. There were the vastly entertaining brothers Tommy and Andy Browell. They came in single file, not in battalions. Hull City was the first senior club of Tommy Browell, and we signed this lank-legged boy about 1908 – he was to be the follower in Sandy Young's footsteps. A mere boy –he was always known, even to his latest days with Manchester City, as "Boy" Browell –he conquered the Goodison Park public in a night. Pale of face, his vast strides and his powerful shot, were suiting the public. They loved him for his dash, for his persistence, but more than all because they saw a goal-getter in prospect and a player who was not a mere dasher, but one who could link up in the best Everton tradition. After a time the boy appeared to the club management to be in need of fatherly or brotherly love, so we sped off to Hull to bring his elder brother to look after him. The resign was not long at Everton and the reason's were not far to seek, because there is a strata in the public football seats that will ruin any young footballer –or his keeper-brother. Sickly adulation of players is one of the most nauseating things in this game of football, and it is a criminal reaction that when the players falls on lean times, these self-styled friends will be the first to decry him and those who had been "so foolish as to sign on such a man."
Managers' Anxieties
Managers bear the burden of the game, and it is almost natural that these men, with so much at stake, and fear over-riding them, should reach nervous prostration and seek the outside world during the course of play. I am told that one manager has not seen his team for two months, and when they played at home he stayed indoors nursing his "anxiety neurosis." My old colleague Tom Watson, who did so much to place the Liverpool club on its football feet, could not bear to witness a game to its conclusion. He used to walk away and tip a gatekeeper to tell him how the game progressed. Tom Watson was working on a club which was not blessed with riches, and those who appear at Anfield, in the Kop or the grandstand, should spare a word for the man who so curbed every item of expenditure that the old club might rise to power. He even kept every envelope delivered to him and used it as letter paper –this nearly 50 years before the Government S.O.S to save salvage ad save our envelopes. Old Tom Watson save the pence. The pounds roll in to-day as a direct consequence. Lest we forget, therefore, the man who laid the foundation stones of the great club may we ask if anyone can assist by stating where Tom's body is buried at Anfield. Or is there a stone indicative of his presence? I wonder.
Tomorrow Transfer Fees
"WILLING SLAVES" MAKE THE HEADLINES
February 18, 1949.
The Liverpool Echo
Transfer Sidelights; Famous Players Made Signings Easy
Football –Official by W.C. Cuff
The greatest game in the world –Association Football –is bound to have detractors, and generally the main tractor moves along the road of false statement and a complete lacks of knowledge of the facts of football life. Let me step right into the matter of the moment –in the eyes of the public and some cynical critics –and speak with you on the question of "transfers." The general public know quite well that any serial story which has at its base famous names such as Mannion of Middlesbrough and Stubbins of Liverpool, will have newspaper support. It is right and proper and quite natural they should feed their public with the starry names of the football world. It is the personality of such first-class players that commands the big head-line. What are two among so many? And what is the grievance against transfer? The cynic will shed tears telling how transfers of footballers is akin to trading in souls –slave driving. I would beg to advise those critics –and I think I am entitled to speak on this point, because I have been connected with the game as official (secretary, director, chairman, and legislator) for over 50 years –that footballers are the most willing "salves," and many of them "court" slavery. Contrast the malcontent with the contended footballer, and remember the balance-sheet shows loyalty supreme. So long as we must have registration of players so long must there be transfers from club to club. The system is not at fault. It is the abuse of the system that causes uproar.
Loyalty The Aim
The government of the game has aimed at loyalty to a player and in so doing has given him awards of benefit money after years of service, and although the rule says a sum of money "may" be given and the call is for "may" to become "must" I have yet to recall a single instance where a player due for a benefit has been refused that benefit. Without transference of affection on the part of some young footballers, they could never hope to attain the heights of the game. A goalkeeper like Sam Hardy could never have reached international heights if he had remained at Chesterfield. It was his appearances in the harassed Liverpool side that placed him in the line of excess of effort and led the selectors to assess his value. A goalkeeper of the William Scott or Elisha Scott type could never have reached the world fame that was theirs if they had stayed in their Irish homes and with the Irish clubs. It was right they should not bury their talent in a napkin. Many a seeding succeeds through transplanting in other gardens of influence.
Never Leaves The Game
It must not be forgotten that be the transfer fee £3,000 or £30,000 that fee never leaves the game, and is never lost to the game. It rolls its way into the coffers of troubled directors who have been guarantors at the banks for a lowly club, and only by such transfer deals can they balance their conscience with their homes and their bank managers. And if the sellers are not in the Carey Street area, then at least they can use the transfer payment as a method of improving the accommodation for their crowds. When Everton removed its home from Anfield to Goodison Park (then a tip for" any old iron") it needed men of vision to fashion the Everton future. First of all Liverpool F.C., attempted to take on the name of Everton F.C. That was a case of "he who steals my good name…" and the Football Association at once gave Everton their nameplate, and Anfield became the home of the new Liverpool F.C, -a happy way out of the impasse. It was in those far off days that the father of the present chairman, Dr. Baxter, offered a big sum of money so that the new Everton ground should become a home fit for football followers. Today the Everton ground is unequalled for covered accommodation, for its government in its gate control, and its "homeliness," it has so many features I cannot do more than skirt the main ones, such as he notification of "Spectators take their own risk of weather." This became necessary through the abandonment of a meeting of Everton and Small Heath when spectators demanded their money back. Since then every ground has borne this forewarning notification.
One of the Richest
Everton became one of the richest clubs in the country, through its measured step towards high-grade football, and building up the stands and under arches for the benefit of their public, together with the signing of good-class players who would play the game for their credit's sake. We had our standards of play and our standards of players, and when it was my duty to try to sign a player I generally took along with me one of our players, so that the "wanted man," could see our type and out standard. Crelly, Makepeace, and men of that character, were helpful in easing my task of getting a young player to leave his club. Out word was our bond, our promissory note never bounced back marked "R.D." By this means, Everton became a famous club. Their particular style and quality of play caused the public to become regular supporters. In older times one knew a club by its methods, and its formation – Newcastle United by its McWilliam, Veith by its Rutherford, Aitken and Howie; Aston Villa by its Spencer, Crabtree and Devey and Hodgetts; West Bromwich by its long-trousered, Reader, in goal, by its bulk in defence, by its speed of wing in William Isaiah Bassett by Sheffield's Andra Wilson and Gillespie and Lipsham's. By their football foibles ye knew them. In those days team changes were uncommon, except in the case of injury –a team of September 1 was the team for the season, and local people will recall how the names of Makepeace, Taylor, Abbott, would roll off the tongue; just as the forward formation of Sharp, Bolton, Young, Settle, H.P. Hardman, became famous by their constant appearance in the team-sheet. In those days teams picked themselves, to a great degree, and today it would puzzle any fervid partisan of a club, other than those at the top posts of the league, to rattle off the names of the team that "plays for Stoke" –and with change may have come decay in all around I see. Yet I am not pessimistic about football standards. The war killed the growth of young folk for football and in due course that factor will pass from sight if not memory, and the young folk will yearn to become expert soccer professionals. The high standard of play in say, 1933 will return to us. There was no special football training in the years 1939 to 1946 with the result that the new generation of players did not rise, and the older players had an innings showing the younger folk how much they had to learn before they became proficient. Tomorrow –When the police begged us not to stop Sunday play.
DON'T STOP SUNDAY PLAY BEGGED POLICE
February 19, 1949.
The Liverpool Echo
Should Players Work For A Living?
Football-Officials by W.C. Cuff
Football is the cheapest; cleanest, best governed game in the world. I make this statement and pause for any challengers that may arise. All Governments are better for opposition ranks and football has long had the cynic airing his lack of knowledge, crying in a wilderness about supposed evils arising out of Saturday's sport. The most pronounced opposition arises through the lack of knowledge regarding the game, its control, its laws and its government. For generations the game of football has had to withstand the cry that it is commercialised sport, players are sold and brought like cattle in the market place and hugh sums are demanded for fees for the transference of players from one city to another. I would like to bring to your notice the remarks made by the late Lord Derby, that famous all-round true sportsman, who vowed that he would be happy if racing were governed as admirably as football is governed. One could not wish for a finer tribute from a finer man. The game is the greatest teetotal agency in the world and it is a fact, that recently the authorities of the game considered whether they should stress their urge for Sunday football to be barred. Our rules do not tolerate Sunday football or footballers, and inquiry from the police of London (where Sunday football has become a massive vogue) lad to the Chief of Police declaring that he hoped nothing would be done to disturb Sunday football, for the simple reason that he had not sufficient police on duty to cope with the crime that would arise if all these thousands of spectators were let loose because Sunday football had been stopped. So football's government ceased its request and bowed to police knowledge. We, on our part, have to abide with Continental customs when we go touring, and play international games on a Sunday because it is their habit to play on that day.
The Double Life
In liking manner we, as controllers of football, are often being asked; "Why shouldn't the professional football 'work for his living?" meaning of course, that he should work at an office until the day his football task becomes due. This, is like many another ideology, is not an easy problem to solve. We have always encouraged players to work during the week; we invite them to do so and are all in favour of them going so. But the players have their angle on this knotty problem. And what do we find? We find that players who do not work during the week, apart from their training routine, are against any fellow-member making money during the week and being content to do a few hours' night training, whereas hey themselves have to go through the training spell every day. It is so easy to theorise, so difficult to hold the balance between a body to say, 40 professional men each drawing the same wage and each dependent upon the other for his success and living. A missed goal from an easy position by the "working footballer," and the comrades at once come to the conclusion that if "he" had been through the curriculum of training "like ourselves," he would have scored. Thus trouble is born in the camp. This season two players who "stayed out" for months have found it most difficult to "resume where they had left off." Every club should encourage the professional footballer to realise he is here today, gone tomorrow and he must make sure of his future before the adulation of the onlooker has waned. When I survey the number of old-time footballers of the game, I find the percentage of those who have not cashed in and kept a balance for the possible rainy day, is very small. Around the country I see notifications that so-and-so, the former footballer, is trading in a shop, or in other directions. There is a goodly return for a professional footballer if he has the balance to use his cash in a right manner.
Haste To The Bank
Tony Weldon, the former Everton forward, could not race quickly enough each pay day to the bank to slot a goodly percentage of his money into safe keeping –or the keeping of the safe! Troup, that galliant little wizard winger at outside left, was another who kept his shop in mind, and today has a flourishing business in Dundee, while one of his compatriots, James McDougall, of Liverpool F.C., went to work with a will the moment he felt he could not preserve any longer with his beloved game – he brought a house, and shop in the south-end of this city and made himself secure. There are many such cases, and best of all would be the instance of Jack Parkinson, well beloved centre forward in this city's sport. When we were returning midnight Saturdays from our away match, it was no uncommon sight to see Jack, with a barrow, hoisting thousands of papers upon his "deck." He became one of the biggest newsagents in the country and a highly-successful business man. Alec McGhie of Kirkdale and Blackburn Rovers is another player who raised himself after a splendid football career –Joe Mercer is also in that category. The opportunity is there for all players to follow in their steps. None should be down and out the moment his football life is ended.
Buried Talents
Here I would suggest in homely homily that most frequently the professional footballer gets caught up in wonderful and weird stories of four –legged animals, who are alleged to be in a state known as "past the post" which, being interpreted means" they have a horse." In my secretarial days I used to marvel at the innocent way some splendid players vowed that "Tommy So-and-so well posted. He had a big win over Changealot at Windsor." Never once did I hear of the occasions when he had a lot on "Downthcourse." And sure enough this well-informed player came to the day when he had to retire from the fray, and having no football wage was faced with the fact that he had scarified two benefit match payments (say £700) and also a share of transfer fee (£300) – a total of £1,000 – with nothing to show for it except bookmaker's chits. The public, I fear, do not estimate what perquisites arise to a footballer when he is the hero of the day. Wireless talk, newspaper articles (not so common these days because of shortage of paper), even hair tonic and hair cream payments, free food and hotel payments on match days, free from fee during his weeks of special training a theatre or two a picture or two, and many other means to an end of financial outpourings are his for the asking, or otherwise. I remember some of our players doing quite well out of a new tobacco –McQuaid "made" money for them. It all went up in smoke!
Keep Your Dairy
A life story can produce a star a sum of hundreds of pounds –his name is the key to the financial haul. I would counsel all young players becoming professionals to keep a diary of every-day events, remarks, funniosities ad facts – it can be an invaluable aid to his money-making near the end of his testing time on the field of play. Today there are vast causes and avenues he can turn to –training abroad –well paid, and good, company and food –indeed the life of a professional footballer can be very happy during and after his playing days, if he keeps a balanced head and equally balanced bank sheet. I remember a boy from the north-east coast standing outside a London hotel one evening after we had played Charlton Athletic. He had been in senior football no more than two months. I asked him how he proposed to spend his evening and he replied "Pics sir," "Good," said I. Then to my horror I found him charter a taxi to take him –this athletic young man of 22 –a distance of 300 yards to –the pics- It is that habit of trying to live up to £12 a week or like a millionaire that eats up a player's wages, I am not preaching economy; I am talking plain facts to the future footballer of this and other cities. Monday –Mighty names of a grand game.
THREE FAMOUS FIGURES
February 21, 1949.
The Liverpool Echo
McGregor, McKenna, Sutcliffe –Men Who Made the Game
Football –Official by W.C. Cuff
Let us give thanks to the fates that the great game of football had as its headstone men of sterling worth and football concern and interest. The Football League's birth is one of the romanances of the game. It was born in Birmingham where a Pickwickian character named William McGregor conceived the notion that friendly football matches were all quite well in their own stolid way but a\ gathering of all the football clans could formulate a scheme whereby each them would tackle each rival, home and away, and then –here came his biggest golden thought for the day –a league could be created. Played, won, lost, drawn, goals for, goals against, points –just as simple as that. And from that day to the present every form of sport (except cricket, which could not enter the frame-work owing to abandoned in completed and drawn matches) had founded its meetings upon that excellent plan, and league for every manner of sport have been unable to add or take away from the McGregor plan which was the Football league plan.
Triumphant Start
It was a triumphant start to football's gathering glamour. "Pa" McGregor ("Bee's god-father in football) was a Scot of piercing eye, discerning brain and goodly proportion of build. He would have passed for a Scottish minister. He was, however, owner of the fent shop in the Midlands. Even in those far-off days some enthusiasts of play were found to be dogmatic –the type that cannot be wrong. To such, Mr. McGregor put on a scorned expression and made practical converts to a state of demureness. As for example the grandstand spectators who vowed. "That ball was over the line; it was a goal," Mr. McGregor begged him join in ocular demonstration. The dogmatic one kept his grandstand seat while Mr. McGregor had a ball taken to the precincts of the goal-line and the ball was duty paced in six-different portions of the goal. "Mr. Dogma" making his "tic" from afar off. When the check had been completed it was found "Mr. Dogma" had been right but once in six times –which should e a lesson to all of us. Angles and distances are most deceptive, and angels and minsters should defend us from unauthorised refereeing tasks. McGregor was a picture of a president –the first gentleman of football. Second in command as leader of the League came J.I.B which initials were known the country over by reason of the newspaper life –he became the new outspoken, practical football reader and not only did he rule the newspaper lines of the Athletic News of fond memory, but he had association with a Manchester club, being its manager. A fine athletic figure of a man J. J. Bentley was the breeze which floated over football during his reign –a Bohemian a grand comrade, and a learned football man in every phase of the game.
"Honest John"
Third on the list was "Honest John, John McKenna, of fond memory. Here was another brilliant personality, a man of large heart body and outlook on the sporting life of our players. He suspended a truly bad football player. For the third time this player's enthusiasm had run away with him, and he came up for judgment. I can see him now – quite an inoffensive – looking footballer; on looks without vice on the field without a thought of the other fellow's legs. The sentence of the Commission is that you are suspended for three moths thus President McKenna who added in his breaky attertone I want to see you afterwards, young man." The player awaited the clearance of the room and then (so the player told me) Mr. McKenna took the player to his heart and told him of his folly, of the future of the possibility that next time he "would be out of the game for ever, d've understand me now? " The player learned his lesson; all was well for ever more. Another typical action of "Honest John" was shown when he was being shaved. He had a horror of the then fashionable football habit of ready-money betting on three homes or three drawn games. He eyed the barber as he raised a coupon as the receptacle for the scraped-off soap. Three papers – Mr. McKenna's eagle-eye noticed they were all betting papers. Rising to the height during the shave, he cross-examined the barber regarding his traffic in football coupons. "Oh, that," said the barber "Oh, that's nothing Mr. McKenna, I buy the surplus coupons not sent out by the bookmaker. Mr. McKenna sank into his chair. Another time for Mr. McKenna's intervention arose when a Liverpool footballer of rousing style was sent off the field for striking an opponent. The revered Sir William Clegg was at the head of the Commission and was about to rest the footballer for six months, when Mr. McKenna spoke in defence. He claimed the offending player had been called an opprobrious name, which, to Liverpool people, is the greatest insult a man can suffer. He would not have been a Britisher if he had not retaliated. "I would have taken the same action in the same circumstances," said Mr. McKenna. Case dismissed with a caution!
Charles Sutcliffe
The fourth president was Mr. Charles E. Sutcliffe, of Rawtenstall –a man hated by many because he would not tolerate hypocrisy. He had been a referee for years, he had been a counsellor, and now as President he was the best brains the Football league ever had or could hope to have. Charles Sutcliffe was "nothing to look at" –he had neither height nor personality, but football owes him everlasting debt for his ability in helping football through its most difficult periods. He had learned to face difficulties. Did he not retire from a scolding football crowd at Sunderland attired as a Police constable – as forecast the same day by Bee, by a cartoon on the Lloyd George escapade at Birmingham Town Hall when he dodged bricks and tiles by attiring himself in a constable's clothing. Yes, he same week Charles Sutcliffe borrowed Lloyd George's cloak to escape personal injury. It was Charles Sutcliffe whose fertile brain created the fixture lists for the season –a most difficult task which everyone else thought –easy because they knew not that every fixture had to be clear from neighbouring opposition, if possible and when you had teams like Bolton, Blackburn, Bury, of Villa, Birmingham, West Bromwich and Wolves, the task of splitting the football atom asunder was anything but easy. Charles Sutcliffe managed it, and also managed to be the only authority of the game who foresaw the fiasco that was Wembley in the first Final tie issue. Charles Sutcliffe, in the columns of the Football Echo, wrote for months on end forecasting he debacle. He warned and was unheard or unnoticed. He advised that football authorities should take control of the gate. His words fell on stony ground, and everyone knows how near the first Wembley final was to being abandoned. It crept to its 90th minute with every regulation football knows being broken. The crowds encroached the touchline till one could not see whether a ball was in play or out of play. Some of the players believed the game was being played as a friendly to prevent a riot. West Ham's captain, the present manager of Liverpool F.C (Mr. George Kay), did not see one goal scored against his side –he was busy picking himself out of the crowd into which he had plunged in one of his desperate efforts. He heard the shout, he knew the worst, but he saw nought. Yes, Charles Sutcliffe was the greatest President –the brains-behind the movements of pay, players control and creation. And this is where I came in as President, very happy to be in line with great men of a great game. I was deeply conscious of the honour conferred on me and, of course, on my club, Everton F.C. Tomorrow –Memorable Games.
MOST MEMORABLE GAME
February 22, 1949.
The Liverpool Echo
Football –Official by W.C. Cuff
So many exciting games have been played in our city, and by our clubs that it is rather difficult to leave out any of them, but I feel I must name two which stand out in the memory as classics. The first was not so very long ago, and is common property to the talking football fan, of which here are millions. Need I say that I refer to Everton's Cup-tie victory over Sunderland, 6-4. The score was as uncommon as 5-5 draw at Sheffield Wednesday's ground. It was an odd flighty figure – 6 to 4, more like a racing shout from Tatterall's than a final score. But there was much more behind this score. To begin with; Drawn at Sunderland, we managed to make a draw, and strangest feature of this beginning was that both sides felt the referee had been unsatisfactory, and maybe unsatisfying. For both sides to decry a referee was uncommonly interesting. The F.A. granted both clubs' request and appointed Referee Pinkston to hold the reins of the replayed tie.
Pinkston Rock
Now Admirable Beattie keeps the Everton door against all comers, and Pinkston's father used to keep Aston Villa's main door –directors of the Villa club would find it difficult to pass by his portals if they had forgotten their tickets. Players and Pressman he just swept away with a withering demand. "Show me your ticket." Even when "Bee" had a gilt-edged invitation card from Villa to see one game, the police refused to allow gates to be opened and Pinkston heard him not – and he failed to see the game. This 6-4 replay at Everton came upon a dirty day. Sunderland sent their mascots and their men and woman. In the stands they had draped their colours over the grand-stand seats. It was a day when anything could happen, when no goal might be scored, when someone might be sent off –no, not that, because every player knew as he stepped on to the field that Pinkston would tolerate no nonsense, no word, no arguments. The setting of the game, is well known, but it must be recalled that Everton leading 3-2 saw, to their horror, Bob Gurney, the Sunderland centre forward, kick the ball over his head into the goal for an equaliser -3-3! The last kick of the 90th minute. Gurney did not see the ball enter the net, and mention was made in the papers that he was the only one who didn't see it, only to find complaint that the statement was not quite right – there were five blind spectators at the ground" They too, had not seen the goal scored.
Laugh Parade
It was at the 90th minute that the drama found its laughing parade. The players awaited their trainers for the sponge, the lemons, the drinks. Pinkston turned them straight round, but before he could restart the game he found a diminutive man on the field of play, which is all against the rules. Pinkston eyed this man (half his massive height) and demanded to know" What do you mean by coming on to this field of play?" The little man replied; "I'm the manager." Pinkston flew flurried words at him; "I don't care if you're the manager of the best team in the world. "He had not time to finish his "sentence" when the little man replied, "But I am I am, I Yam!" That manager went home with a 6 to 4 verdict against his side in one of the greatest and most exciting games of my lifetime. The goal thrill was as nothing to the thrill of the completely upturning state of the game, the continual cut and thrust, the certainty followed by the uncertainty that came into everyone's mind. A roaring Cup-tie with a homely win and homely touch of laughter from the little man from Sunderland.
Bolton Shock
Quite the most unexpected debacle occurred in another Cup-tie in which Everton were engaged. It was played at Bolton, and time was passing at all too furious a rate when Bolton took the lead. Bolton spectators leapt the fences, acclaimed the scorer and the rest of the team. Bolton players imagined the goal had ended Everton's Cup run. They showed not a thought for the remaining moments. While they were actually still in the act of shouting their hurrahs and kissing the goal-scorer, Harry Makepeace passed the ball to Jack Sharp, who skipped off to the top right-hand corner of the field before planting a perfection centre for Jimmy Settle to shoot into the goal – 1 all. Bolton could not believe their eyes. They had not finished their amours, and a goal had been scored against them without a single Bolton player touching the ball from the time they had planted their leading goal. It was the quaintest of anti-climates, and when Bolton came to Goodison Park to replay the tie one could sense they had no heart to push their Cup boat to success. Indeed it was a hollow victory for Everton, who later on proceeded to sign a famous Bolton player. Now the transfer world makes strange bedfellows. In the original tie, Everton players had been very cross about this Bolton pivot for his methods. They did not hide their complaints. Yet within a week or ten days the signing had been made and Clifford became "one of us." I often wonder what some of the older members of our team said when they were introduced to "the new comrade." One of the difficulties of a new signing is that he oft-times meets the man he has dispossessed. In that connection, Joe Clennell went up to Frank Bradshaw to offer sympathy not knowing that Bradshaw had not been told of his signing or of Bradshaw's dropping out of the team. The first kick Joe Clennell got at the ball was a goal – isn't that a record? I imagine it must be. Tomorrow – "Dixie" Dean's record and Sam Chedgzoy' £2 corner-kick.
"DIXIE" – A GREAT SCENE
February 23, 1948.
The Liverpool Echo
When Sam Chedgzoy Got £2 For A Famous Corner Kick
Football -Official by W.C. Cuff
Pagliacci sing that. The story he tells you is true. I think of his statement when I am shown a Sunday newspaper detailing Soccer history and making remarkable claims concerning Everton F.C. Let me show the remarks made concerning the man with a name like a sneeze, otherwise Sam Chedgzoy. This is an illustration of Everton players putting brains into their play. When the football law, makers altered the rules to allow a goal to be scored direct from a corner kick, they forgot to reinsert the clause which prevented the man who took the corner playing the ball twice. Chedgzoy spotted this omission and forthwith set thousands of pairs of eyes jumping out of their heads by dribbling the ball goalwards from the flag. The referee told Sam he couldn't do it. Sam said he could, and at half-time showed him the rule book. The law-makers had a special meeting to remedy the defect. In the cause of Everton and football history, may I be allowed to tell just what did happen, and readers can make their own decision concerning Chedgzoy's case. The rule had been altered, and undoubtedly the omission of a comma altered this whole rule. This created in "Bee's" mind a notion that a corner-kick taker could dribble the ball inward, taking two or more kicks at the ball. So he asked Donald McKinlay if he would test it out in a game.
Chedgzoy's Experimented
McKinlay agreed at first, but began to fear his manager directors or that the public might not feel he was playing the game. He dropped out of the experiment. "Bee' then offered the fee (£2) to Chedgzoy with but one proviso –"get the corner in the first 20 minutes if possible as I want to feed my newspaper clients around the country with the full story, and if it arrives after then the wires I send will not reach London, Manchester, Preston, aye, every big town, in time for publication." The scene of action now concerns the goalmouth at the Park end. Everton kicking towards Stanley Park and Chedgzoy handing on to the ball to try to force an early corner kick. It was the funniest interlude for years. He crowd shouted to Chedgzoy; "Centre, Centre" But Sam Chedgzoy wanted a full back to come near enough to force the ball on to his legs for a corner kick. Raid followed raid, but Chedgzoy could not quite get the rebound he had been trying to force on a full back. The crowd meantime got waxer and yelled instruction what he should do with the ball. Eventually the corner arrived and Chedgzoy took it as arranged by "Bee." Dribbling in, he glanced upward to see if the referee was objecting and found he was not objecting – the referee had studied his rules and knew Chedgzoy was not breaking the rule.
Dressing Rule Scene So much for Everton "history," as purveyed by a London writer, and the facts of the case as herein provided. Far from Chedgzoy showing the rules to the referee at half-time, I can give you the curious facts of the interval. "Bee" had asked permission to " see Chedgzoy for three seconds at half-time." I had granted that entry into what is always a sacred room, and "Bee," having paid the two pound fee to Chedgzoy, and said, "Thanks for the fun" ran into a cross-examination on the part of an official who demanded to know "What right have you in there?" which only serves to show some of the difficulties football directors and Press writes suffer.
Dean's Sixtieth Goal. In similar vein a London scribe once went into panegyric concerning the scene of years before when William Dean scored his sixtieth goal. The writer went to great pains to paint an alluring picture of the record breaker playing against Arsenal, needing three goals to complete the smashing of Camsell's total of 59 goals. All would have been well but the writer went on to explain that thousands of Liverpool people lined Lime Street Station to welcome Dean "back from the Arsenal ground with his record 60." As the game was played at Everton, this comment made some journeys quite unnecessary. Dean's 60th goal was one of the outstanding joys of any Evertonian's life. The conclusion of the game was quite the most pantomimical of my memory. Picture the situation, Arsenal, then famous and in the Chapman grip. The last game of the season. A sunny day, ball lively, ground dry and dustyish. Charles Buchan – quite the outstanding personality of play at that date – is playing his last game before entering into journalism ad broadcasting. Nearly 70,000 people have gone there to a see a personal triumph. But three goals when needed and when wanted are surely too much to expect. Players don't deliver goals to order, and although every player on the Everton side was prepared to hand the ball to Dean on a golden plate, the match did not travel quite like that.
How Time Weighted!
Dean having got one goal from a penalty –how he rushed up to take that spot-kick awarded by the referee from Worcester, as if anyone else had dared to think of taking the penalty kick –Two goals to Dean and still the task appears abundantly impossible. Arsenal would not give him a goal, they didn't want it to be said. "Dean scored three against Arsenal and thus broke the world record." Time passed on. One felt like asking the referee tom order extra time if need be! Finally the chance came, and Dean having worked more solo than in any other match in his life, had hardly the strength left in his worn-out body and limbs to take the chance. GOAL! Dean had done it by head, by foot, by the aid of the Troups –meaning all his comrades for they all helped him to his fantastic record of 60 goals in a season. That was the signal for the pantomime dames and gentry to take up their stance. The crowd raced on to the field of play; the game appeared as if it could never be restarted. Players leapt to the air. Dean's mother, seated in the Press box upstairs. Had prayed at the 70th minute that her only son should be granted "just one more chance." Many must have felt demented at the joy of their hero making a goal-drop that may stand for all football's history. There were some minutes left to complete this league game. No one cared a brass farthing. The ball? Anyone could have it. Play had stopped to all intents and purposes, and Arsenal players were so bewildered by the brake on the game that they did not take advantage of the chance of winning –they joined in the processes of wasting the moments. Arsenal could have had goals galore in the last ten minutes; no one would have worried if they had taken them. The score, officially 3-3; the score in all Everton's eyes Dean 60. This was Dean in his heyday acclaimed the best centre forward of the seasons. In heading ability I doubt if anyone could be anywhere near him, because he had the lost art of adding pace to the ball when heading it, and his capacity for turning the ball from his curly locks was monumental. Goalkeepers have told me they would have bet pounds he could not head the ball beyond them "at that angle" but instead they found he placed the ball better with his head than many moderns place the ball with their boots. William Ralph Dean was a drawing card and a fascinating footballer. He helped Everton come out of the Second Division –first offence m'lud –in one session, and everywhere the old club went they recorded the greatest crowds of their history. Tomorrow –The Fallen Stars.
THE FALLEN STARS
February 24, 1949.
The Liverpool Echo
The Signing –On Season Can Bring Many Heartbreaks
Football –Official by W.C. Cuff
Scenes in football domains are his First Division course, but they very rare, and it is good to think offer a handsome wage and a the game has continued its age-old reign with but few outrageous incidents to mar and bring it into disrepute. But in dealing with a collection of all types of footballers, a manager and a club can find their paths are prickly. Signing-on time is far more difficult than signing-off time. The club surveys its wealth of talent, the aging player of loyal service, the young fellow who has perhaps got the big for his boots and needs a sharp reminder –all these things are considered when signing-on becomes necessary. So biting can this become that some players have taken more than umbrage to their hearts when they found themselves "not wanted for next season. I know one rascally and riotously hard footballer who took a gun with him when he heard he was not to be engaged, and the manager was naturally in a shocking state of nerves when he found his bundle of mischief threatening him. Another manager has been known to hide his big bushel under the office table as a disappointed footballer entered to make protest by means of his physical strength and his fistic facility.
Unhappy May
Football's traditional ending in early May can cause much unhappiness to players who are married, and who have not made the grade. Yet to-day, more than ever before in the game's history, the outlet for the unwanted player of First or Second Division standing is greater, and the number of minor clubs ready to take a nameplate and field him with their lowly side is quite phenomenal. At this moment I know of a team anxious to sign a very well-known and well-behaved star forward, who, to my mind, has not nearly completed his First Division course, but they offer a handsome wage and a percentage of gate receipts if he will take over the club, manage the boys, makes public appeal for increased support &c.
Drifted Out
In the old days the sacked footballer was not wanted. He drifted out of the game in less than a year. To-day we have an army of coaches and guildes aiding the Dutch footballers learn our way of "playing the game." This city has provided these men to the ranks of Holland's sport. Tiny Bradshaw, Jess Carver (now at Millwall) Duke Hamilton (now in Canada) Savage, ex-Liverpool and Wrexham; Crooke, of Blackburn Rovers; and many others –all through a famous old player Jack Reynolds, taking up coaching in the country 30 years ago. He has retired from coaching and has been given the most sumpious benefit fees one could imagine. There is no more pitable sight than the former star footballer languishing around the entrances of the clubs begging a ticket, and seeking whip-rounds among the pros inside the dressing room. Some look disgraceful, and the present day player, with all the best will and sportsmanship of his heart is troubled to think of a star player reaching such depths. The cause of the fall? Living beyond their means, thinking they could cheat nature and play till they were 45, and living like a Rockefeller without thought of the day when his living became dying his football wares unwanted. The public to-day, I find, are not at all slow to recognise that footballers are well paid for their labours.
Where Such Benefits?
Confessing that their profession is a difficult one, a short life, a merry one with "no future," I am inclined to ask where else could anyone get better treatment, better wages, more prospectively good chances, more concern by his employers. Before the war, football clubs in many divisions had reached a low level of finance. The outlook was appalling for many of them. Players called for increased rates –the very few clubs that could pay had to agree with those how were unable to pay advances. The boom of football since the war has been a godsend to many, many clubs, who must be warned that to sink back to their spend-thrift way is courting renewed trouble. Every ground in the country has need of extensive alterations improvements, replacements and renovations –these will cost a fabulous figure when the permit of the Board of Trade arrives. For the benefit and for the sake of their public they must give earnest attention to all football ground buildings, which have been untouched for over ten years – paint, rebuilding, strengthening, girders – every feature to satisfy the authorities must be included, and the out-going for these alterations will be enormous. So long as football continues to be entertaining, so long will the crowd roll up to club doors. The moment the slump sets in and football becomes points alone and thus pointless to the public, clubs will feel the severity of the winter of their discontent.
Tomorrow =Famous Referees.
REFEREE CHEERED LIKE A CENTURY-MAKER!
February 25, 1949.
The Liverpool Echo
Famous Men With The Whistle –And The Blackboard Expert
Football –Official by W.C. Cuff
I desire to put on record my belief that the referees of to-day are as competent as they ever were. Crowds may bellow their charge against a supposedly blind referee, but worked on the triangular basis that obtains today, I state my position belief that the control of play today is in excellent hands. Of course, there will be errors of judgement; of course there will be malcontents who vow they have been "robbed" by the referee. But it is well to remember the referees have passed a searching test and have been schooled in the business of reading football law. Many of their detractors, yes, even in a boardroom, have never even taken the trouble to read the rules of the game, yet imagine they are entitled to sit in judgement against those who have passed with honours in an examination and through the school experience of small large and larger matches.
Not A Test
I had the notion that two referees would be helpful to the sound control of play, and we had a game at West Bromwich Albion's ground to test out this unusual theme. It was voted unsuccessful, albeit it was hardly a suitable occasion for the test, and a stern League game would have been a better grounding for the experiment. No one can deny that the game today has speeded up to almost limitless pace, and a referee who can keep time with professional footballer and their dashing raids from goal to goal must be an Olympic Marathon entrant. It is not possible to keep pace with the flow of the fastest games, and I felt, and still believe, that one official in either half can allow the referees a passenge of waiting time in which to recover their breaths and that ensures them being "on the spot," no matter at which end the goal incidents arise. The project was not carried forward, and today the Trinitarians who work diagonally, with sound linesmen as liaison officials for corner kicks –one referee in one half of the field only –have framed the field in such a way that nothing should be missed.
Elementary
At a corner kick the linesman is instructed to make inroad toward the goal to witness the close-goal incidents, and having assured that one linesman shall be in one half of the field, but parallel line for off-side verdict must be brought to a minimum if the linesman does the elementary thing –namely, keep alongside the game. Many think referees should never be seen out of their own private dressing-room, except on the field of play. The authorities of the game are set against referee courting officialdom or "taking wine with the home team!" I know of one official who is chairman of the club, an admirable fellow, but when I see him taking a tray of tea to the referee's room at half-time I feel he is going beyond his duties, and it is not wise to "walk that way." We have heard of referees who found a mysterious liquidity bottle in the dressing-room, when they stooped to tie their boot-laces. A referee must be free from all innuendoes and should not be made welcome in the boardroom. It may be, it is fact too, that in the older days of the game the referees had more personality than to-day's referees. You could not mistake a Pinkston, or a Howcroft –be capped and raising his cap to the applause of the crowd who may have been applauding their team favourites, but at any rate Jack Howcroft strode his great lengths to the middle of the field, and raised his cap like a century-maker returning to the pavilion after scoring his hundred. You couldn't mistake the kingpin of them all, James Mason, of Stoke, still alive, a lithe, tall figure who never had any complaints from any clubs – a masterly referring mind or a John Lewis, a Sutcliffe or a Barker, and later Tom Crew, Sir Stanley Rous &c. Today the referees is not known by his personally –one follower of the game says "We used to recognise the referee forthwith; today we look at our programme –they have become standardised in dress and we know them not at first sight." Staffordshire, as a country, produced more class referees than any other county in the country – though why that should be the case no one can tell. In former days schoolmasters used to take on the ticklish task, and I recall one of their number in our area being to rattled by a player's derogatory remark that he struck him –and he refereed no more. Another, in the Midlands, would be out every night of the week giving his famous blackboard lecture on the rules of football to those, who desired to become referees. Now this man, Jack Adams was be whiskered, as was the fashion of his day, and on the board, with his scholarly talk, he created many good officials for the game. But on the field of play this born orator and knowledgeable football referee could not put into practise the themes he had propounded which proves that referees are born not black boarded.
Sweetly Does It
Jack Howcroft, of Bolton, had some tough lads to deal with, and carried a packet of sweets (unrationed; price probably one penny per ounce), so that whenever a player committed an offence Jack refused to make a display of his caution. He would sidle up to the player, give him a sweet to suck, and say, "That's the end of your rough stuff, d'ye understand? And the player always agreed with him. Considering the number of games played every Saturday it is a remarkable tribute to the controlling by referees, linesmen, club officials and the Football League authorities that there should be so few scenes on the football grounds –so few outbursts of violence. There are fewer men sent off, the field in 1949 than ever before in the history of the game. One doesn't forget cases in our own city of three players leaving in one match –not a pretty thought, for the reading public and a crashing blow to the spirit of football. Today the game is faster, today the game is cleaner, today the game is better refereed than ever before, and ordering-off cases are virtually halved-which is a lasting credit to the players. After all, they are all in this game to earn their living, and it strikes me as odd that anyone should sacrifice his living by a suspension and/or fine for endangering the life of a fellow-artist, for that is what he is, and the Players Union badge shows "hands grasped" – which doesn't mean a boxing clinch. Tomorrow –Tommy Jones.
TOM JONES –MY IDEAL CENTRE HALF
February 26, 1949,
The Liverpool Football Echo
A Style of His Own –and a Grand Coach
Football –Official by W.C. Cuff
It has never been my pleasure to see the in vowed "stopper" centre half-back whom I rate as a mere chopping-Block –he need not be a good footballer, he has only to have the merit of heading ability immense leg power and a keen eye to follow the ball, and he will fit most football sides this generation. I have no love for mere stopping tactics that have become the foundation of must modern football sides. Rather would I have on my side the Tom Jones type. Now here is a player who has rarely gone from his pivotal lair, although he has been tried as centre forward and inside forward. His natural ability would make him prevail if you played him in any position, but he is the natural centre half back by birth ad upbringing. He has the height, the flair for sizing up the next move of a forward, eyes glued to the ball, and heading ability.
Careful Placing
I like even better than those factors, his side-footed delivery of the ball and his infinite care to place the ball to a fellow player – in that phase he has no superior today, although Carey of Manchester United runs him close. Carey, however, has not the cluttering number of opponents around him when he sends the ball away. Jones on the other hand is generally over-loaded with opponents. Now I have been deeply interested in Jones's career, because he plays nothing but the game, aims at the greatest arts of defence and forcing attacks, and I imagine no class player has had quite the same difficulty in keeping the loyalty of those who look at his game. For instance, when one read of his likelihood of leaving us for Italy, one wondered why so illustrious a player and loyal a club man was thinking of leaving English football or leaving Everton at all. It can be put on record that there were those in authority who declaimed that they would not have Jones in their third team, adding "I know what you will be thinking of me." He was right, we knew all too well. The last three months have surely been sufficiently evidence of Jones's ability. Then you may wonder how such an express one of disbelief could originate I think it is due to the personality of the player. You cannot escape or miss a Tommy Jones. His figure is upstanding his style is his own he has no copyists and I imagine some officials seeing him dallying with the ball in the goal-mouth must suffer agonies of heart trouble lest in these close-goal movements he loses the ball.
Slow But Sure
It is nothing to them that he has probably saved 20 goals by his hesitance to get the ball away and their only fear is that he might be robbed of the ball before he has got it to his liking for delivery purpose to his comrades. Fear and football oft go hand-in-hand, indeed it has been said of one club that it is providential they do not get to the Final tie, because if they won their way to Wembley the directors would never see the game, as they would die of heart failure and shock. Jones is a credit to Connah's Quay, Wrexham and Everton. He has enlightening methods, and anyone who says he "would not play him in his third team" just doesn't know what he is taking about. I reckon a tall footballer who is artistic must be supremely clever, because his height is rather a point against him. Defence can "see him coming."
Buchan On Ice
It was so with Charlie Buchan who was not always the resolute forward his spectators would have liked. After one game, in which he was reviled from the first kick to the last kick, he asked Sunderland for his transfer. He had done little that day, but remember Charles Buchan was over 6ft in height and had a longer way to fall on this icy turf than the wee follow. A tall man is very naturally frightened of an ice-box fall, where a smaller fellow takes the risk and gets the applause. In recent years schools have had the privilege of Tom Jones as their coach, through the coaching scheme adopted by the football authorities. This gives us great hope for the future of football, because Jones can show the idolising boys just how he does it and he can instil into them the futility of the fool's cry of "Get rid of it" by showing them an easy way out by means of a pass to the wingman. There is hope for football of the future so long as we have men of the Jones stamp to make their football impress upon the boys of our schools. I am not telling tales out of school when I tell you Tom Jones has been voted the best coach in the football world. High praise ad worthy of a great player. The pivot of similar character is Neil Franklin, of Stoke; he, too, finds time to escape from the stopper class to develop his side's forward attacks.
On Grand Lines
W.H. Jones, of Liverpool, is of great strength, without being quite the same in his lead-up. He has an immense solidity, and his height enables him to cut out many a centre from the wing, but he has not yet perfected the art of completing his work with a sure pass to his forward or wing half back. Jones is so versatile he can play anywhere with success and it needs but little in the future to make him a challenger to the greatest, pivotal names in the football books, and therefore a worthy successor to his clubs forerunner, Alec Raisebeck who, I hear has been in hospital for a minor operation. Tom Jones, of course, lines up in the indents of such famous centre half-backs as John D. Taylor, Jimmy Galt, Tommy White, Charlie Gee – Brewster and one named Young (Bob) –Everton have always been 'attractive" at centre half back. Long may they be so. Monday –On Everton's Board; Milestone in My Career.
ANNUAL MEETING RUMPUS
February 28, 1949.
The Liverpool Echo
How I Joined Everton's Board
Milestones In My Career
Football-Official by W.C. Cuff
Friends have asked me for my stepping stones toward the high station of football life. They began when I was elected a member of the Everton Club in 1890 before the club was formed into a limited liability company. The club grew out of the St. Domingo Church followers, and its first playing area was on Stanley Park, where the foundation of Everton's greatness was laid, and to this day one of the gentlemen playing those days is alive with us –Mr. W.H. Parry, who resides at West Kirby and still follows the fortunes of his old club. Everton broke away in 1892, and when a move was made to Goodison Park, I applied for and got shares (3). At the annual general meeting there was a distinct rumpus –there were many collisions of interests from that day to the present –and I was elected to the Everton board in 1895. In 1901, I was elected secretary of the club owing to the resignation of the late Richard Molyneux and continued in that office until 1918, war-time spell, when I resigned through my legal profession growing to a point which made it difficult to carry on with the football club position.
A Generation's Work
The late William Sawyer succeeded me as hon., secretary, and I returned to the board in 1921, became chairman in 1922, and continued in that position until 1938. In 1948 I resigned from the Everton board. These, then, are the milestones in a football life of intense interest, instruction and enjoyment. In addition, however, to the Everton section of the game, I had the honour of starting the now famous Central League in 1911, and have been president for a generation. The Central League was created through a coup sprung upon the football world which fell to earth the moment we started the Central League. I am only living founder-member of that League, whose early founders, Mr. Wilkinson, of Manchester City, Tom Bracewell, of Burnley; Tom Barcroft, of Blackpool; E. Magnall, of Manchester, and W.R. Clayton, of Everton. By common consent, the Central League provided a rich vein of football worth. It took the place of a parochial Lancashire Combination series which was good in its own particular way, but had not the pulling power of the Central League into whose ranks the star teams from as far as Sheffield, Newcastle, &c., entered their second-teams, and the league became a strapping child, and has held the public ever since. Please acquit me of any desire to mention these facets of football. I do so merely because I have been asked to do so. I do not hide any pride that the Central League has proved successful –it entails much work and much travel, but it has been worthwhile, if only to blend together the high class clubs who form its ranks.
World League
A World League? Ah, how that suggestion recurs in football debates and newspapers articles. It is a splendid notion –if it could be a workable scheme, which is, unfortunately, not the case. When I am asked; "Can we have a British League?" and Can your league include such Scottish stars as Glasgow Rangers, Celtic, Hibs, and the like?" my reply is; "It would be nice having them, but we should be most unfair to consider any Scottish star side joining in the Football League ranks because any of them joining us would denude Scotland's fair share of first-class sides." It would be most unsporting to encourage Rangers, Celtic, "Co." To link up with us, because we should be doing so, sound the death-knell of the other clubs in Scotland. Without their star sides Scottish football would be necessity become a paltry thing, unworthy of public support. The question of travel would not be insurmountable, but the question of sporting instinct and decency would be violated and while we should unquestionably gather kudos and sporting interest, it would be at the expense of the lowlier Scottish clubs. We have had the joy of Scottish visitors to our grounds –Albion Rovers, the most recent, and Queen's Park at Cadby Hall ground, where a silent game was arranged by "Bee" with no referee and no linesmen, everything conceded by splendid sporting players. He whistled the kick-off and the cease-fire, and believe it or not, there was a penalty kick "award" granted by the defence, and with hardly a claim by the side "awarded" the spot kick –surely the most fascinating football oddity in the game's history. Those present vouch for the splendid state of play, the brilliance of both sides, and the joy a noiseless game produced. But apart from friendly games, the visits of Scottish teams to our grounds are a rarity –more's the pity. Abandoned games, postponed games through cup-tie commitments, make friendly matches difficult to fit in, especially when April crowds it's vast excess of fixtures into the programme. Naturally the directors of clubs are anxious to escape injury to their players and do not court these friendly games until the season has ended or is in its last days. Arsenal have an annual affair with the French football team, and other clubs could make an annual contact with a famous side, but the crowd will not come a second time to a friendly game if players do not make the friendly game a worthy display with definite efforts to "make a game of it."
Corinthian Style
I can recall Corthinians visiting Everton and giving us one of the best games the ground ever provided. L.V. Lodge and C.B. Fry came to the ground all dressed for the fray –in a cab! Red-haired Lodge as a beautiful stylist at full back, and we also had the joy of seeing Stanley Shute Harris – whose very name insisted he should be a forward and get goals. I tried hard to get him to sign for Everton to link up with Harold Hardman, our amateur, but he would not listen to the blandishments and seemingly –compelling talks about his appearance as a regular fellow with Everton F.C. Corinthians are still in being, but the war killed their progress. They were a vital link in English cup-ties and gave many a pro, side the battle of their lives. To-day, I believe a Liverpool man, Mr. Petit, is trying to revive the famous old club, but the task is a difficult one. We should all encourage the return of the famous amateur eleven who graced the game, and knew how and when to deliver a charge on the field of play if not in their expenses sheet. Tomorrow –Unseemly Scenes – Fred Geary's trophy.
FRED GEARY'S 'TROPHY March 1, 1949.
The Liverpool Echo
Football-Official by W,C. Cuff
It is seemly football should have precious few unseemly scenes. Yet the odd occasions when things have gone wrong and a riot might have arisen become something of a joke in the football world. Years gone by the scenes after the final whistle were a disgrace. A player thought if he could gather the ball the moment the signal stopped the game it was his property. This was quite erroneous but it became a habit, and the made scrimmaging that went on to collar the ball became a scandal. In one cup final of our remembrance, Everton v. Manchester City. Geldard was near enough to dash in and collar the ball. He was leaving the cup final scene with this memento only to find an official challenge him for possession. Such a finale to a final was quite undignified and the authorities thereafter stopped the nonsense, by instituting a rule stating that the ball must be handed to the referee at the conclusion of the game, and it was later handed to the captain of the winning club. Cricket has suffered in similar manner, and today we have the film to show us the rugby scrum that arises when a Test match is ended. Yet with six wickets, four bails and a ball you have there a memento (decided by lottery) for every one of the fielding side, and to balance that would come in due course the opposition side. Anyway the batsmen have their bats – and the fielders have a "stick apiece." What could be fairer and what could be better to end the gentlemanly wrestling matches that we see after a Test match has ended? Many years ago at Crystal Palace there was nearly a riot in the dressing room through a football smash-and-grab incident. Everton were on the losing end that day and the whole Aston Villa team went into the Everton dressing room after the game demanding the ball be handed back to them. They had seen an Everton player gather the ball and rush off to the Crystal Palace dressing rooms. Everton players declared they did not know where the ball was. Villa players searched boots, the skip, every hook and cranny, knowing the ball must be somewhere around there. Their search was useless, for an Everton player, realizing the difficulty of hiding his treasure, had taken out his penknife the moment he got back to the dressing room and slit the ball, and was proudly going around the Villa players taunting them to "Well, find the ball and you can have it." Actually he was wearing it under his football jersey –as a chest protector! Years after he mellowed and handed his "trophy" to Fred Geary the famous little centre forward of Everton –still living and aged 81 a few days ago –who proceeded to hand it over to the Aston Villa management when they came our way to play a League game a year or so ago. The strange sight of the ball was worthy of your attention –it was a seamless ball, and the like of that ball has never been used since, although many a man of genius has tried to invent a ball without seams. So ended the chest protector in its many miles of travel –in the boardroom at Aston. Talking of scenes, one is happy to record the spirit of harmony as between rival boards and managements, whereas in older times there was much antagonism. In one instance after a ferocious "derby" day meeting between two clubs –not of that city of course – a player actually charged the massive chairman into the side-boards, and timed his charge to the spilt second so that no one, as present who could give evidence for the astounded and buffeted chairman. Those are days of long ago, put I must mention for the joy of it, the meeting of Bert Cooke, the Tranmere manager of that period, with Mr. John McKenna who suffered pain, from gout and was not spirited in his exist from a taxi cab. Manager Cooke, most anxious to give a helping hand –as is his wont – proffered a hand to Mr. McKenna on leaving. "No thanks my man," said Mr. McKenna. Give me your hand," called Manager Cooke. "Leave me alone," said Mr. McKenna by now halfway out and one foot on the street –"But said Manager Cooke "Mr. McKenna –but " "Oh, for goodness sake leave me alone Cooke" said Mr. McKenna, to which Cooke replied "That's all right sir, but you're standing on my foot and I'm pegged down. " Mr. McKenna's weight was extensive, and having released the pinion he laughed heartily at Mr. Cooke predicament. Tomorrow –A Liverpool Idea that ended many arguments.
BRODIES'S BRAIN-WAVE
March 2, 1949.
The Liverpool Echo
A "Steve" Bloomer Memory
Goal Ruled Out After Three Minutes
Football-Official by W.C. Cuff
It may not concern or interest the average football follower, but at least it should never be lost sight of that this city was productive of many football "births" which lovers of the game took to their hearts and valued as rare adjuncts to the flow and control of the game. First of all never let us forget football's goal-net gift, which came through the brain of Mr. Brodie, our City Engineer –a valued Everton follower who found a means of stopping all arguments about the exact run of a goal-ball. In days of old, with club directors as linesmen, or umpires, chaos resigned supreme. It was plain we could not continue in that official train, and referees and linesmen were appointed. Now, it was still more vital that something should be done to stop the endless arguments of those days when each side said diametrically opposite things about the ball –One side, "It went through the goal posts," the other vowed it passed over or outside and was not a goal. Mr. Brodie brought to life goal nets just as they stand today, and they have never been changed from that moment. The back of the net –ah, what wonderful memories arise through "the back of the net." Occasionally, a faulty net is holed by a strong shot which pierces the side-netting and lodges the ball "at the back of the net," but those are rare happenings, and one official can trace the hole if he has not seen the illusion.
Bloomer's Punch
In one of the greatest games Derby County ever put on our ground. I saw the truly great Steve Bloomer take the opposition defence up and down the touch line –he could not get the ball to his extraordinary shooting boot. They followed him up and down up and down, and suddenly he swirled around on the right foot and drove a ball at amazing pace to goal. In those days the goalposts were whitewashed, and, believe it or not the whitewash flakes spluttered full two feet into the air when the ball struck the crossbar and the ball went soaring up at least 20 feet in the air. A remarkable man Bloomer, with a power of shot one associates with men of the Barnes, Johnson, Houghton, Joe Smith efforts, but in my estimate no one ever equaled Steve Bloomer in his ability, for delivering telling blows with enormous pace, with just sufficient loft to stun a goalkeeper's chance of saving, and with the precision of a Joe Davis on the snooker board. He plotted shots.
Double Entry
It was the Everton and Liverpool clubs combined who gave birth to the notion of "Derby Day" matches being started with both teams entering the field two by two instead of in single team file, and proceeding to "tear em up." Now this is a trifying thing, but it has travelled as far as Cup Final games, and I beg to place on record the thought behind "Bee's" mind when he called upon me and upon our old friend the Liverpool chairman, Mr. Tom Crompton, asking that the idea should be tried "as token of the local clubs' players being sportsmen and desiring nothing but the best sporting spirit in their annual meetings." It looked odd to the spectator who wanted to cheer his side as they entered the field, but I am happy to think the scheme has given universal satisfaction. Only once did it break down in its application, and that was a Cup Final occasion when a certain manager, "clothed with a little brief authority," refused to link up in the dual purpose and said; I will not ley my team be a party to this combined operation. Let them go out as usual and get on with their business."
Ran With The Ball
They got out, and went out a beaten side, but I must confess they seemed to have just caused to complain of a goal scored by them which was ruled out as offside, yet the referee had run alongside the scorer for 20 yards and had not seen fit to blow his whistle until he had slotted the ball into the Wembley goal. Which, of itself, is almost concrete proof that the goal was not an off-side verdict or he would have whistled offside thirty yards out when the forward first received the ball. However, who are we to be judges of referee's? Are there not sufficient amateur referees at every game played in this country –and they are not lacking in voice if they think the referee has made an error. That is what is called "football's human nature." The oddest delayed goal in my long history was that at Tottenham Hotspur's ground when, at least three minutes after we had scored a goal, the ball was taken to the far-distant part of the field for a throw-in the linesman had not been able to force upon the referee. It was a stunning staggering walt, for play had gone on and on, and not even the home team had sought consultation with the linesman. However, the referee having heard from the linesman that the ball had been over the touchline –minutes before –retrieved the ball and left us blank. I am not complaining, I am merely stating a decisional fact and act that confounded most, if not all the players and led Everton out of the Cup.
He Hung On
Teams go out of the Cup through the faintest of incident happenings – a throw-in at Crystal Palace cost us a Cup-tie versus Sheffield Wednesday. I can see burly Walter Abbott to this moment –away on the far side of the field. Not speedy in 1907, Walter refused to kick the ball into play for safety's sake. Walter hung on to the ball to try to skim it along the touchline –to keep play flowing, just as Carey of Manchester United does to this day, just as Spencer and other famous backs attempted to keep "the ball on the island," as the true "Frisby Dyke" terms it. Walter was a dainty player, but he became leaden-footed, and the ball was snapped up, and straight-way the amateur Simpson of Sheffield, scored the winning goal. Tomorrow -Illegal Payments. When Everton Stood Alone.
EVERTON STOOD ALONE
March 3, 1949.
The Liverpool Echo
Money "Dropped In Players' Boots"
A Famous Inquiry
Football –Official by W.C. Cuff
I am very proud of Everton Football Club. I am proud of her records in the game, of her Cup-tie victories, her League victories, her astounding return from the lower ranks when relegated to the Second Division for the first time. But more than all am I proud of Everton because there was a meeting of the game's authorities, a commission, and Everton stood alone –not another club could lace up to the challenge. Talk had gone round the football camps of payments which were not legal. It was said players had big sums dropped into their boots. Other clubs were said to be paying quite fabulous sums beyond the limit wage, as per rule, and were laughing at the innocent victims who were not on "special payments." The day came when every club was offered to send its captain to a meeting in Manchester. A tribute was gathered there to take evidence. And the chairman began proceedings by asking captain whose club had never paid an illicit fee to stand. There was an ominous crack in the captaincy department. Two stood to attention.
One Remained
The chairman, who knew something of No 1's club, sternly ordered No 2 to "stand down. I know quite sufficient about your club's unfair illegal payments. The subdued captain took his seat. There remained one stalwart little body –rosy-faced, chirpy Jack Sharp, captain of Everton and subsequently director of Everton F.C. Jack Sharp stood upstanding –the only man in the room. Now there were good and sufficient reasons for the honorable mention. First of all there were two sectors on the Everton board, and, if they had dared, one side feared to think of breaking the rules lest the other "clique" should tell. Another, which I pointed out to players when they mentioned matters to me, was answered in these words, "I am a member of the legal profession and any notion of that kind even considered by a board and I will resign my position. This statement had become necessary, because our players had heard some "from opposing players of the payments made under the table. For instance, we had two stern Cup semi-final games with Aston Villa –we were always bumping into Hampton and his merry men –and Hampson could do some "bumping."
"A Bit Stiff." The first game at Stoke ended in a goalless draw. Leigh Richmond Roose keeping a great goal for us at his former club's ground. The replay was at Nottingham Forest's ground, and this time we were beaten by Villa whose winger came off the field chatting with Makepeace and Sharp in this manner-of-speaking. – "By Jove, that was a bit stiff, but I'm glad we pulled it off. We are on £25 a man for a victory today." Naturally the Everton players reported the statement to us and asked us to think of their position playing for a quite moderate wage and having to beat off men who had this big incentive to win. We confessed they were unfortunate to be with a club which refused to pay illegal sums. That was in 1905, and since then rumours have spread around regarding payments, buy any official who will risk his whole football life by tampering with the tainted footballer who demands excess payments is merely tightening a rope around his football future.
The Fake
The game has had but one known case of alleged faking, and that had a was stain at its source, because the players had no knowledge of war-time experiences and felt they would be going to the workhouse in 1914. Some smart Allick conceived the notion of arranging a correct score priced at 10 to 1 in the betting odds- there were no pools in those days and ready-money betting was the only avenue for such a stupid effort. Players talk, always will talk –and sure enough their story of a 2-0 win for Manchester United spread like wildfire. Indeed one book-maker in Manchester became thoroughly sickened of visitors to his office asking, "What price a correct score, guv'nor? They came to the room panting, puffing, having run themselves out lest they shouldn't be in time to be "on." His reply was; "You can have any match except the one at Manchester today -," and they faded away showing no interest in any other fixture. True enough, 2-0 was the verdict, and the shouted statements of the crowd, before and during the game showed how far the fake had travelled, and football officials tried their hardest during the waiting time to interval to warm everyone of what would happen –but it was too late. The score was 2-0, and the effect was a commission with very many footballers put out of the game for evermore.
The Law
Many years afterwards , the authorities withdrew their penalty, but the punishment had left its scar, and any further correct score scare has been absent from the day to this – and I am sure, given no war outlook and unemployment aiding these men, there would never have been this solitary case of gross faking which sullied the game in 1914. Today the game has a cleaner smell, and the Football League, while having every desire to award the footballer the best possible wages and benefits, will be ceaseless in endeavoring to keep the game clean. This Is The Football Law. Tomorrow, When B.B.C insisted on "squaring" their commentaries.
WHEN B.B.C. INSISTED ON "SQUARING" GAMES
March 4, 1949.
The Liverpool Echo
Seeing A Game By Television –It Is Inevitable
Football Official by W.C. Cuff
Football, as I have stated in earlier talks wih my readers, is vastly conservative, believing that one moves the more certainly if one moves slowly and securely. Speed in ski-ing is the thrill, but control is the art. Thus football must not move its measured step unless it is, perfectly certain of a move towards progress. Now when wireless came upon us (for good, better, of worse) football clubs gave serious thought to the request of the B.B.C that games should be broadcast. Many were the views, many the alarums, many the veins of argument, most of them suffering pernicious anemia! Everton considered the matter, and came to the conclusion that broad-casting should be permitted. Thus it was that Tony Weldon made his debut the day "Bee" broadcast his first game, and the city's first insight into football by either-eal measures. It was a momentous day in many ways. First, our visitors were Leeds United –or was it City? –and both sides were suffering the relegation jitters.
Too Soon
Everton won, Weldon scored, and "Bee" clamping down on the colonelcy of the folk who ejaculated "Square 4," took his own line of country, vowing that the listener would know, if he spoke of Chedgzoy attacking, that must of necessity be Square 2 or whatever number one cared to throw to the listening public. So he cut out the square, and by half-time had a peremptory note of heart from the B.B.C "Put the squares into your round holes of commentary." He "was before his time" I fear because today the B.B.C would never dream of squaring any match –they have more sense than ruin the flow of comment running away with its broadcaster by the interjection of "Squares." So in two years' time the square was taken from its useless life.
One-Sided
Another oddity of the game in question was created. One was led to ask "How can a man listening recognize partisanship by the boardcaster?" It so happened that Leeds in the first half had most of the play, and as a consequence the broadcast went that way –the Yorkshire way. How strange that a sick man, connected with Everton, listened to the broadcast, and by half-time took the phone in his hand to complain that he had heard "Bee's" broadcast, and decided he would vote against any further broadcasts as "his first half commentary had been completely one-sided -it was all Leeds." It could hardly be otherwise, as the ball was chiefly in Everton's defensive regions. Liverpool F.C. had the opportunity to be the first to broadcast in this city, but after all plans had been agreed, they backed out, and it is probable they felt the gates might be affected. Since that day there have been broadcasts from Anfield.
Home Atmosphere
Let us look at this mirroring of the game to the man who stays at home, it provides the sick and lame and half with an afternoon's excellent listening. You may not always agree with the choking sensation that arises when the "caster" yells "Goal – no it isn't, something's happened. Oh, it's a goal kick –the ball went over the bar." But atmosphere in the homes of the listeners means a great deal, and questioning the blind school one day, one learned that they prefer the runaway commentary with everything intensely exciting –or made out to be so –than the drier, truer state of the game talked in easy manner in the Arlott manner, for instances, as in cricket. Of course football gates can suffer by a broadcast of a famous match. Of course the Final Tie has taken thousands of pounds from the lowly Third Division club –yes, indeed, all clubs. It will always do so; that is an axiomatic, effect. But place in the scales the value of broadcasting football, and you find the game has gained many friends and new converts to its side by means of the introduction of the wireless. Only once was a Final Tie at Wembley refused to the B.B.C and they had marathon runners rushing from the ground to an outside area to tell their tale of what they had seen –which was a "Much-Binding" parody of what had happened. Today we accept the fact that the world is entitled to the broadcast of matches, and, in my view, when television comes to a head and to the eye of every citizen outside London regional, football will again bow to the inevitable.
Meet The Challenge
Football clubs can meet the challenge (if it is a challenge, as some think and I do not agreed) by improving the grounds for the benefit of their spectators. "Gentlemen, be seated" should be their first consideration albeit many football fans declare they would far sooner stand in the paddock than have a seat in the grandstand. When films came to curb the theatrical shows, people declared the public would never be satisfied with a flick instead of a real live personal appearance of some great actor or actress. The films answered by saying; "Gentlemen, be seated." They gave them tip-up chairs, comfort, convenience, and that as contrasted with the hard benches of some theatres, soon showed the way the public money would go. Football has grown old gracefully, but some clubs are disgracefully harsh upon their, loyal spectators. They also stand who meekly wait and murmur not, but when television comes –as is inevitable –my vote will be for its and the raid it makes upon intending visitors to football matches will be as nought if the football clubs have put their house in order and made every stride towards the comfort of their spectators.
Must Be There
I know no club in the country that has a better parking than Goodison Park. It is massive, it is well governed, its stands make a vast umbrella upon the cheaper portions of the crowd, and in it's compactness and convenience I know no club to better it. In wirelessing of matches and television, my side will always be favourable to the hospital cases, no matter what the cost may be to the football exchequer. We must not, should not, aye, dare not, take from them the joy of "witnessing" a match they cannot see except by their ears. Come television, come weal or woe –football fans will always desire to be "amongst those present." So that the kernel of the crowd will always be on view at our matches. Tomorrow, William Dean, the greatest of centre forwards.
WILLIAM DEAN –THE GREATEST OF ALL
March 5, 1949.
The Liverpool Echo
Momentous Goals –Best Ever Was A Back-Header
Football –Official by W.C. Cuff
William Ralph Dean –that was the name of the most successful centre forward Everton ever had on their books. Contentious commentators may argue the difference between a Waring or a Lawton and a Dean, but in my humble estimation, William Dean was the greatest of all centre forwards, and my mind goes back to many famous leaders of lines, such as Albert Shepherd, Appleyard (great club man), to name but two of outside areas. Locally we have had the Parkinson –Raybould pairing at Anfield, plus Bobby Parker, Freeman and Young at Everton. William Dean (I would never subscribe the title "Dixie" to our player, because I knew he did not like it). It led people in other parts of the country to imagine he was not only a colourful player, but that he was a coloured player, hence from the start I refused to speak to, or of him, in any other word than William Dean.
Body Balance
He had a body balance not given to many forwards. Sturdy of frame, he was brought up on football at his school, and would play three games a day if need be. When at Tranmere he was surveyed by "Bee" in prophetic words that rang true 15 years after they were written. In my view, Dean was the complete centre forward, and in heading the ball he had the facility that has come to no one since the days of Sandy Turnbull. Dean's heading prowess was the envy of his comrades. It was not so much that he headed the ball, but that he added pace to the ball, and could flight it, angled toward goal with a surety that led him to be the most dangerous leader goalkeepers faced. He did not make spectacular nods –it was more of an edging that brought him his goals –he looked that way, and said: I'll put it there," and the ball went to the appointed spot – and goalkeepers know there is nothing more awkward for a goalkeeper to save than a header going away from him.
Hitch Up and Away
He was never a trouble to centre half backs in the sense of unfairness –he suffered every conceivable kind of short pull, bump and bore from pivots, but was uncomplaining. Off he would go, hitching up his slacks as if he had perpetually loose trousers –just an idiosyncrasy of his. He was most generous in his praise of those who served him with the ball, and would pay tribute to the centres of wingers like Chedgzoy (oh, yes, Sam was one of his heroes), to Troup and others, not forgetting the championship year. "Swing it over, lads" he would say, "and I'll pop em in." and he was as good as his word. He scored momentous goals –at Hampden Park, at Wembley, in internationals, at home, and in his record bag of 60, but to my mind the best he scored was that at Aston Villa's ground when he back-headed a ball to beat the Villa's goalkeeper, who had advanced at least 12 yards out of his goal. Dean with his back to the goal, threw back his head and scored what the locals believed was a sheer fluke but to those who knew the man and his accuracy there was never a doubt that this was an intentional headed goal, made by the genius who could do everything with a ball, especially when it was placed towards his head. I think he got all five against Steward, the Manchester goalkeeper when that match was broadcast, and Steward was the first to go to him and congratulate him upon beating him five times –excellent sportsmanship.
Slave To A Cause
Dean was a thorough sport, but to youngsters in hospitals, to charity appeals, to any cause of worthy character, he was just a slave. He made a packet out of football and being the light-hearted sportsman he was, he sacrificed a good deal of it and now is engaged at Chester at the Dublin Packet Hotel, and making another "packet" I hope. When we went to Switzerland there was a snag in The tour arrangements –the local people had come to see Dean, the famous Dean, and he had left us to play in an international match elsewhere on the Continent. It nearly ruined our programme. His frame is world –wide and we had no opinion in playing a reserve centre forward, but they never forgave us for the omission. Dean's ability to play after his motor smash was a miracle. His old-time manager, Bert Cooke, visited him in hospital and said, "He will never play again." Months of absence followed and he resumed on a very wet day with a very heavy ball at Huddersfield, tried out by the reserve team and believes me, every time he headed the ball the Everton reserve players and their officials found their shoulders heave in fear.
Dean The Second?
I believe one of his family is following father's footsteps, and is shortly going to Ireland, with a representative Cheshire School's team. It will be interesting to see whether "like father, like son" becomes a fact, for there are but few instances of father and son continuing the good work, albeit there were the Barrass, Rawlings, McLelland continuation classes in football's history book. I am reminded at this point of a strange outburst by one of our players concerning a star comrade. The public can have little conception of the many uprising that are registered in the football training-rooms. No bitterness exceeds the bitterness of parted colleagues, as I well know, but this incident will show the public the tenderness with which management of players must be exercised to ensure good feeling and sportsmanship all round.
Cresswell Stayed
We were being "eyed" for relegation (as if that were a crime) Nothing would go right for us. Our goalkeeper stalked in to me one day to declaim "Now, Mr. Chairman, I can stand this no longer. That back keeps backing, backing, backing –it does not give me a chance at all. Either he goes or I go," To which I replied." "Very well, you have made your decision. You have given your orders. You go!" It was the only way to deal with anyone who acted the part of the tail wagging the dog. Thus Cresswell went on to help us win the Cup. Everton, as a club, had a generation of years without having abnormal troubles about anyone wanting to leave us –one player told another who was restive. "Don't let them kick you out: stay with Everton. They are the best club in the country to work for. "In recent years a number of favourite players forced their issue and left the club. I think it is wise in such cases to ask oneself. "Why should these brilliant players, desire to leave? Look for the reason of their outgoing. There was a reason. Monday –Cup Final crowd and Ticket problems.
A CUP FINAL PROBLEM
March 7, 1949.
The Liverpool Echo
Ground To Hold 200,000 Needed The F.A. Should Provide It
Football-Official by W.C. Cuff
Football has grown out of bounds. The needs for a ground accommodating at least 200,000 spectators is of paramount importance. When one recalls an attendance at a Cup Final of 100,000 at least forty years ago, one is forced to the view that we have not progressed with the game's rapid rise and increased support. Today, the Cup Final in it's regal Wembley setting still holds no more than 100,000, and that fact suggests we have not shown vision for the future of our followers. Crystal Palace, once home of Final Ties, was a remarkable place. Photographs show that thousands of spectators attended this ritual and never saw the ball unless it was booted to the heavens. It is quixotic that these photographs show "behind the spectatorial lines" men plying their trade the three-card trick, and other gambling games. They also show men, fast asleep within the precincts of the spectators' portion –oblivious to all that is going on in the central pitch.
Lost Lines
The Palace served its purpose, but its service was plainly insufficient, hence the move to Wembley, where the opening day found football's most historic game, a game with the spectators crowding the touch-lines which players, referee and linesmen could not see. The miracle of it all was that the first Wembley was ever played at all. Half an hour before the kick-off was due, the possibly of play was infinitesimal. The chief steward appointed to control hundreds of other stewards, failed to get a view of the game. He was my old colleagues, Mr. Bob Lythgoe, and he found it impossible to get out of the room in which he found himself. Police gave orders that in no circumstances were the doors to be opened afresh, and the result was the chief steward of the first Wembley final was locked up for the afternoon. Fortunately he was in the refreshment room. After that, the Cup Final continued its even way without interruption, yet I feel there is something to be said for the playing of the final tie outside London, which has the setting but not the sitting accommodation necessary in 1949.
An Urgent Need
The need of a new ground without greyhound attachments (at Wembley this takes up an enormous portion that could otherwise be used for spectators to fill) is of immense importance. Wembley houses very few more than could be placed in a ground such as Chelsea, or Odsall at Bradford, while the natural valley, view of Charlton's ground would make it an ideal centre for a final tie, if it were enlarged as Hampden Park, Scotland, has been enlarged. The need is there, and it is to be hoped that that Football Association will, in due course, and not far distant, open its own doors, with its own national ground where all international and Cup Finals can be staged.
Artificial Light
The conglomeration of fixtures towards the end of the season has always been distasteful to players and clubs. This could be obviated if we could indulge in night football –in the shadows. It is a vast time we had arc lamps to light our way in a game between Everton and West Bromwich Albion. Today, with mid-week matches creating complaints from the Government about spectators becoming absentees, it is necessary we survey the possibility of playing in the darkness of night, and obviating all need of mid-week afternoon matches. It is not so far removed from possibility as many may think American has tried it with success. I saw a game in Scotland way back in 1900 by the light of lamps and the only fault with this was the shadowy appearance of players. That has been elimated by American football clubs, and our players who have experienced the novelty out there state there is no difficulty in following the white ball in its flight by night. Our weather conditions are such that a white ball would become black in a couple of minutes –and therein lies the greatest barrier to night matches. However, some inventive genius, by making a ball that shall not lose its colour through wet or mud; will gain rich reward by making mid-week games possible on November evenings or in February.
"Too Reliable"
Reverting to the final issues again one has to remember that Crystal Palace ground in April was often dust-laden, and good play was impossible through the bouncing ball and the dusty roads, as in the game in which Burnley and Liverpool took part. Wembley on the other hand is kept sacred for final ties, and therefore the turf is just perfect. This is a difficulty for some Cup-final players, who declared the ball travelled faster and was "altogether too reliable" compared with what they had played on in the previous games. I have been asked whether the pre-match ceremony of presentation of the players to our King should be elimated, as it gears the players out of their game through nervous strain. I can see the point, but when they tell us the presentation could just as well be made after the final tie when the medals are being presented, I would remind them that there might be a time when a player would not be presented at all – through injury or other unexpected cause, if the presentation were held up till after the game. No, the Cup-Final as a spectacle, while quite different from the atmospherics of the Hampden Park meeting of Scotland and England, is part of the great day, and should be unaltered. The greatest cup final need is a ground that will hold in comfort, and with a good view for everyone, an attendance of at least 200,000. Even then the ticket problem will be with us. No one can suggest a means of obviating that awful factor. In the city of Liverpool, football spectators have little complaint against the clubs rise to cope with increased attendances. Everton's Goodison Park, flanked as it is with magnificent stands, covered accommodation for those who want to see the game and escape rainfalls, is one of the most compact and convenient grounds in the county. It will hold over 80,000 spectators without any danger.
Local Extension
The comparatively new Gwladys Street stand was the subject of much earnest thought, and created in some parts of the boardroom the fear that it might be a white elephant. Its fate hung in the balance for quite a long time. It was a grand investment and has paid for itself already. It is difficult to know, where or when, any further alteration can be made to increase the holding capacity of the ground. Maybe the directors could ponder a scheme for building up the present stands, although viewpoints of football from a great height are never satisfying because the players look like shrimps when you get beyond the ordinary stand heights. Liverpool's ground is even more confined in its range of improvement, although I know they long ago had plans for re-arranging their ground, which, for its close-up view of everything (except to those who take the top steps of Spion Kop, who declare hey cannot see the near goal except the crossbar and the goalkeeper's head) is without equal the country over. The city is fortunate to have two such grounds so handy to the centre of the city, and each having spared a thought for the spectators that he might not be drowned by rain. So long is what it is, we shall always have with us the man who is happy to stand rather than take a grand stand seat –an Irishman –because he loses the atmosphere of play if he is not "in close attendance." Tomorrow; Centres of Attraction –Players who brought Everton fame and fortune.
CENTRES OF ATTRACTION
March 8, 1949.
The Liverpool Echo
Football –Official by W.C. Cuff
Everton has been known by its works, by the refusal to break rules, by its fundamental factor, which was "Play the game. Make the game attractive." And in that desire there has been a streak of central interest that has led the club to be known by the centre forwards it fielded. The long line of readers of attack make splendid memories, and we can live in the memories of the following leaders of men (not chronological order); Hartley, Geary, (Still in the city), Sandy Young, Freeman, Ernie Gault, (Still in the City), Bobbie Parker, William Dean, Tom Lawton –to the present moment. It is an inspiring list, and creates much argument, albeit there is no value to be gained from questioning one another as to which was the best. Let us rather content ourselves in the joy these centre forwards have given. Fred Geary was the smallest of them all. Splay-footed, broad-shouldered, this son of Nottingham came, saw, conquered, and to this day has the eye of a hawk when handling his beloved bowls on the green. Sandy Young was a masterpiece when firing in at the half-turn, and he was fortunate to have, in his particular time of operating, such remarkable men as companions as Jimmy Settle and Tommy McDermott, two of the greatest inside forwards the game has known.
On Three penny Piece
It is my view that McDermott was the greatest of all inside forwards. His ability to wind himself round on a three penny piece and never lose control of the ball was a football feast served up to Everton followers as a meal-ticket which never failed to satisfy. There is a great joy in the smallish man holding the ball and twirling himself round to the consternation of the halfback. McDermott could also beat his rival without touching the ball, which is Stanley Matthews greatest feature of forward play. Jimmy Settle and McDermott were "two of a kind." They loved their football, they loved their sociality at even-times. I recall Dr. Whitford being out-raged when he was chairman before an important match at Wolverhampton, when Settle broke out of bounds, came back to the hotel in a shocking state, was "put to bed" (on the nearest couch, ground floor) fell from his "bed" cut his head and next morning was hoisted before the Whitfordian beak.
Settle Repaid
The doctor was an Irishman of great bodily strength, fiery mustache, and bitter words, when such were needed. He told Settle just what he thought of him, and warned him the punishment that would come after that day's match – how unfair he had been to the club, to his comrades, to the game. Settle knew suspension bridged his next meeting with the directors. The doctor made it plain he would appear before them for his offence. Everton players feared they would have no chance of winning, playing as they thought, ten men and a "passenger" with a "fat" head. Settle played the game of his life, and Everton won! That Settled it. How could one suspend a player for Friday's offence when he had justified himself the following day? Freeman was a centre of the character never seen before, never seen since he stepped up to goalkeepers and trickled the ball beyond them. What a sensation he would be today, when players, getting right through a defence have not the nerve to go on their way rejoicing and walk the ball into the net. Of course, Freeman had his valued partners, too –no centre can live without the co-operation of the forward comrades. Freeman was with Woolwich Arsenal, and was the subject of days of special pleading by "Bee" that he should be signed –he was just what the Everton doctor wanted to replace Sandy Young. Freeman was watched by Director Bainbridge, who felt he was not the Everton style. It leaked out that he "had scored Arsenal's four goals –but he did nothing else," which makes rather laughable reading in the days when spectators, starved of goals, are not very concerned how they are made so long as they are made. Even the official programme of the date when Freeman played his second game said, "We cannot see how Freeman can possibly fit into the Everton attack. Combination cannot be a feature with such a leader." This was rather harsh foreboding. Freeman went on to break the existing goal record of Liverpool's Raybould -38 goals in one season. He was duly barracked by the crowd when playing outside left on an icy turf (after months off with a broken shoulder blade) and he was turned from Everton by spectators and became Burnley's leader, to score the final-tie goal against Liverpool on their only appearance (to date) in the final tie. Parker was a grand leader, strong, virile, earnest, as unruffled as his massive locks. Stricken down with a terrible wound in the back during the First World War he is now residing in Glasgow.
Dean and Lawton
Next came William Dean, to whom I have already paid tribute. I recall that his first game as at Arsenal's ground, and he was described in a Liverpool paper as "a passenger," –which was not exactly kind or constructive criticism of a boy of 18 who had never see a First Division match and had never seen London –couldn't sleep a wink at nights through nervous strain. I mention these facts because I feel spectators and Press critics should take every consideration with players, and especially with new players, lest they spoil a career. It is sufficient to remind ourselves that Dean and his helpers (the whole of the side) helped to make Everton's fame and fortune. Lawton followed in due course – it was touch and go whether we got him to come, and there were in some parts of our boardroom, doubts as to whether we were doing the right thing in risking £6,000 for a boy of his tender years. Would he succeed? Would he fit the Everton front line? The doubting Thomases were answered in the course of time, but the war and his desire to be away from Everton cut his innings at Goodison Park –more's the pity. Tomorrow –The F.A. And Football Pools.
LOTTERY OF THE "POOLS"
March 9, 1949.
The Liverpool Echo
League's Vain Move
£100,000 Offer
A "Packed" Meeting
Football –Official by W.C. Cuff
Can you imagine the consternation of the football world if you read next week that in future no fixture lists would be published, and the public could go to their games knowing that certain teams would be at home, but that the name of the visiting side would be kept secret? Chaos, organized chaos, could arise from such an incident. Yet that was just what did happen 14 years ago. The Football League had for long years been jealous of their powers regarding fixture lists, which they claimed were their own copyright. The growth of football pool betting had been fantastic, and the Football League felt the pool people and newspapers had no right to these fixture lists, which were the copyright of their inventor, Mr. Charles E. Sutciffe, former referee, later a Management Committee member, and even eventually President of the Football League. How to stop them? Mr. Sutcliffe propounded a scheme to then President Mr. John McKenna that clubs would in future be unaware of their opposition until the morning of the match. It was a revolutionary idea. It turned the game inside out. It created a bitter battle between football followers, and those who believe the pools are not sporting, are not fair, and are a canker in the life of the present generation. The publication of this shattering decision to hide the fixtures not only from the pools but also the clubs and the fans, came like an atom bomb on the football world. Its Leakage came through the Echo.
First News
London still claims it led the world in telling the world of the occurrence, but we knew quite well that the Liverpool Echo was first afield with the news, and could hardly believe its own print, so staggering was the thought behind it. "Bee" was a-bed at 8.30 a.m. when he received the news, phoned it to the office and declared that for hours he could not credit his story was genuine, trustworthy, or right it looked like a veritable leg-pull. It was true all right, and every paper in the world made it the subject of debate. The difficulty from the Football league point of view was too simple for words –it was arresting the enthusiasm and interest of the football supporter. Trying to cut the pool's sources was cutting into the very life of the football enthusiast. He likes to know what he is to see on Saturday long before Saturday morning. Clubs visiting long distance points also complained that it gave them little chance to make their arrangements. They knew not whether to pack for a long week-end journey, or a nearby town or city.
Fogged The Issue
The whole issue was fogged by the fact that trying to gain a point on the question of copyright, we were scarring the spectators and the club. "Bee" had arranged a meeting of the League and the pools chiefs and talk turned on sums of £100,000. It was when Mr. Sutcliffe talked about back payments for previous years the debate ended suddenly. Meantime fixture lists came upon the game on Saturday mornings. The crowd soon tired of that, and stayed away in protest at the Football league's action. In due course, in an interview, I gave my view of the matter, and was described as, "Mr. W.C.Cuff Everton F.C." The late Mr. Jack Sharp called in the help of "Bee" on this point, and a letter was framed in which Mr. Sharp very rightly claimed that the interview led the public to believe this was Everton F.C's view of football pools; "It is not so," said Mr. Sharp, who went on to declare that I was entitled to my opinion on the matter, and that he would claim the man in the street was entitled to have his bob on football pools which would be no harm to the game, and was a vastly better football notion than the former type of gambling fixed odds, which could lead to a lot of trouble.
The Sacrifice
I am still against all kinds of football pools. They produce nothing better than a G.P.O balance sheet that bears inspection. They certainly create employment. If they were stopped, Liverpool alone would have to find jobs for 25,000 people – which is an awful thought, but in the cause of justice the sacrifice could be made. I know the platitudes of those who would not have pools stopped. They talk of the fun of the coupons, of the week-end interest, of the necessary relief from the business life of a stupid world, of the chance of massive sums from treble chances, from points pools, from the well-known three draws and four aways. In my mind football form is such that it is pure lottery whether anyone succeeds in pools. No one can estimate with the slightest degree of certainly any match of any division and Scottish games I am told by pools-fanatics, are the greatest bugbear of all in their uncertainty. All of which helps my contention that there is no skill in filling up a football pool. It is not a test of skill and is, therefore, illegal because it is a lottery. A child never having seen a game has as good if not better chance (because not based by what has been read in the papers) of being successful.
Too Nimble?
The reason we do not have a government sweepstakes in England as they do in Ireland is that the authorities know all too well the danger that people unable to afford 10s for a ticket would be tempted to sacrifice that amount for a chance of a fortune when it would have been spent upon feeding their children. Football is almost too popular these days. It has gone beyond a talking point. It has become the be-all-and-end all of boys whose conversation from week to week concerns players, their ages their history, their prospects. In workshops and offices, football talk is continuous. This surely cannot be helpful or wise. Regarding the pools, I like to recall travelling back from a Football Association meeting to Birkenhead, where there was an "open" meeting on the topic. Arrived there I was asked to speak, and began "I have just left an F.A. meeting in London and arriving here what do I find?" Before I had time to answer my own question, a voice from the packed meeting sang; "The music goes round and round, and comes out here" (the reigning song at the moment).
Doctor's Call
"No need to tell you, of course, that the pools had packed the meeting with their representatives, and no one from our side had a chance to make himself heard? It was history repeating itself. I remember a famous doctor due to make a speech in an election task. His rivals saw to it that at the appointed hour they had the doctor called away on urgent business miles distant from the meeting. The doctor attended the supposedly sick man and was kept away long enough to ensure he could not help the candidate. These are tricks of the voting trade. I don't subscribed to them, although they bring in a little light relief, don't you think." Tomorrow –Some Finance Sidelights
NOW MONEY TALKS
March 10, 1949.
The Liverpool Echo
Football –Official by W.C. Cuff
It is well we can back our minds to the beginning of the Everton club so that the modern generation shall know how the old club began and finally attained its high station in football life. A contrast in football figures is illuminating. Today the club pays a sum of £16,000 in players wages. Put the figure in line with the balance sheet of 1892 when the sheet showed wages of £4,038. The secretary's salary was £156, and the trainer received £96 per annum. The vast gulf between today's finance and 1892 is unbelievable, but true, and I can picture the annual general meeting to be held at the Presbyterian Schoolroom, Royal Street, to consider the balance sheet and vote upon a resolution to form the club into a limited liability company." That notification is linked with the statement that "the accounts have been audited and found correct by Messrs T. Theodore Rogers and Co." – who are still in charge of the audit, and whose fee was until comparatively recently still the same rather small figure.
Loan to Players
William Jackson was treasurer of the club in 1892, and he included with his figures "Balance Loan to Players £25 15s" – an odd factor in football life those days, and never considered needful in modern days. I find another significant item in the 1892 agenda. Proportion of wages advanced to players -£200. The programme which then brought in £68 would fetch £1,000 in current seasons, and advertising at £82 was a big outlay. In some minor clubs in years not far distant, it was often declared that the club was in such a financial state that players nearing the end of a game leaned towards the players' entry and exit door, because first in could get some wages, and the dallying players would arrive to find there was no more money in the kitty to pay their wages. This happened just before the war, whose boom put many clubs in low water – back in banking circulation.
£800 –Now £20,000
The division of gates to visiting sides –then and now – makes another compelling contrast. In 1948 balance sheet Everton showed they had paid out practically £20,000 to visitors whereas in 1892 the sum was £800. In like manner law expenses of the old year cost the club £9 and today's legal costs amount to £456. Ah, me! I remember those days only too well, but they had a jollity and comradeship rather foreign to these days. The annual general meeting at Royal Street was not the bear-garden some of the Central Hall meeting became. Through all its strife, Everton became a famous club, a rich club, a club envied by nearly all, and its success was due to the one-time sportsmen who took an interest in the club when it had little promise less money, and directorship meant sacrifices not glorification and grandstand accommodation. Today the club basked in the ripe judgment brought to bear on its early beginnings by fine old sportsmen. Where the programmes showed a sum of £68, one finds a sum of "sublets and programme account as £900, and trainers wages today eats up £1,800 with grounds men's wages and expenses a sum of £5,000.
Tell-Tale Items
Turn back the clock to 1892, and the items read; Groundsmen's wages £64, trainer's wages £96, gate expenses (commissionaires, tellers and gatemen) £155. The last item will revive memories of trickery upon the receipts by certain people who "worked" turnstiles. It is a fascinating comparison between the modern and the ancient and at this stage I would like t0 put on record the services of stalwarts such as Fred Storey, chief groundsman, and Harry Cooke, trainer, two pillars in the modern equipment of a club finely –equipped in a structural office and other directions.
A Fine Innings
Story was my office boy till he moved up to the ground-floor, as it were, and Harry Cooke, who was signed from an Egremont club, was a bonny inside forward of pace and splendid controlling habits –he was unlucky to miss a Cup Final appearance when we won the Cup for the first time, but he was never a complaining type and his years of service with the club must number nearly 50 years –without a black mark. A fine innings, Harry. Groundsman Story, in his office days, was wont to crack a gag with the lads and when someone phoned to ask "Is that the Brilliant Shinio Company?" Storey relied, "No sir, this is the Brilliant Everton Football Club" –apt and speedy restore from Edward Storey. Before closing I must put before readers the two items Gate receipts 1892, £5,700; 1948 £103,872. Season tickets of 1892 £121; 1948 £3,178 Colossal!
SPOILING THE GAME
March 11, 1949.
The Liverpool Echo
Cut Out The "Stopper" And Restore Old Offside Rule
Football- Official by W.C. Cuff
The game is not as good as it used to be – that is surely the most. Indeed overworked arguments the sporting world has ever heard. It has gone from generation to generation and the best answer is "It will never be as good as it was" whatever one is arguing. It is a topic of interest without a shadow of hope of bearing fruitful answer or providing anything. So saying I propose to continue in the line of thought of those who say "The game is not so good as it was" My reading of football in 1949 is that it is a great joyful game of infinite variety and charm, having perhaps more changes of personnel than in the days of long ago. This means the team is Red or Blue or Orange and the makeup of that team varies from week to week. I would counsel selectors however, that the successful teams are those which make fewest changes. The kernel of the comparative angle is that the offside trap, reduced from three defenders to two, has brought into the game a new vein of defence –the Stopper. You see a pivot forced to stand many times behind his backs. He is called "The Stopper," and unfortunately it is not necessary to be a footballer to take on the role of Stopper. Managerial orders say "Your place is near your goalkeeper. Don't move from that area. Stand fast. Cut out the centre by your heading. Never advance. It matters not where you plant the ball once you have retrieved it –just be content, because you know that if the other sides is unable to score a goal against your side, you cannot lose the game."
Points The Trouble
So we have come to the stage set for Destruction rather than Construction. And it is not in the best interest of the game, or the players or spectators that defiance should take the place of constructive engineering skill in movement by passing-patterns, than which there is no prettier motion on the football field. The Stopper has robbed the game of much of its luster, and points –yes, indeed one point being so highly rated these days of hair-length falls to a lower rank –are the cause of the trouble, because they count so much and create so little initiative on the part of teams ordered to play a game which crowds the view of the shooter till he is "blinded" of his objective.
No Back-Door Merchants
It is not my desire to recall the musty past. Yet it is necessary to recall the ways and days of Joe McCall, of Preston North End or Billy Wedlock, or Alec Raisebeck of Liverpool, or John ("Honest") Taylor of Everton, or Charles Roberts, of Manchester –these were centre half backs, and they were no back-door merchants. For them the rallying cry of an advanced raid was the joy of life. Indeed Charles Roberts was as brilliant a forward –at centre half-back –as ever trod the ground. He gathered the ball and made every post a winning post by his competence to go forward, taking the ball with him by headway and by a series of individual feints and dribbles opened the defence and proceed to hand on his torch to a Turnbull or a Wall or a Meredith. Meredith could fill a book for me. At the moment I want to point to Meredith's touchline dribbles –the man who trained the ball in and out of a series of bottles; the man who had more control of the ball on the touchline than any one before, or since. I yield to none in my appreciation of Stanley Matthews, and having said that, would tell you Meredith was the upward winger – his object was to stretch his spindly legs towards the corner flag and fling over a centre when he was on the run.
Centred on The Run
Today, wingers who are not half so competent to ensure the centre is kept in the field of play, always "kill" the ball before centring it Meredith rarely used the "killing" process. He centred on the run, and no one put centres more sweetly than the old master towards his co-forwards. He centred at a period when the defence was unable to close in, and I imagine that fully half of the goals Sandy Turnbull scored from Meredith's centres were headed goals. Turnbull invariably went on one knee to receive his goal-knighthood, because by that means he ensued the ball would not be lofted and pass over the crossbar. As for the goalkeeper –well, he had no chance to take a headed ball when it was taken one yard from the turf by the bullet head of a Turnbull. I would vote for a return to the three-offside plan tomorrow. There is a new notion in the course of inquiry, Scotland having carved the field of play into three sections. The rules of football have been so uniformly sound and good I am very concerned about making any alterations, but I do feel that any markings of the ground will not obviate the difficulties rather will they add to the referee's task, but by the reversion to 3-defence for offside instead of the present "lurching two," I feel the game would come back to a brightness that left it the moment defence became the only consideration of management of teams.
Offside Trap
Resorting to the offside trap is not common today, and sometimes defences get hung up on their own offside scheming. A goal arises despite their protests that the scorer was offside. Yet I have seen two sides bent upon the same constructionists schemes of offside traps set to a ridiculous extent –all the forwards and half backs and backs were practically lined up on the centre line, which made the game just farcical. Loathing changes of rules as I do, I hope to see that slight offside trap made into a three-decker defence instead of two, so that the centre half back can get on with his proper job of joining in attacks as well as helping the defence. The only time the Stopper comes into his own in attacking parties is when a corner kick is being taken and a man like Tommy Jones, of Everton, can advance and assist in heading a goal from a corner kick after which he returns to his well ordered stance and defence station. Tomorrow "Bee" will give a some of the letters received from readers about Mr. Cuff's articles.
"BEE'S" FINAL WORDS ON THE SERIES
March 12, 1949.
The Liverpool Football Echo
Letters From, and Replies To, Many Correspondents
Football –Officials by W.C. Cuff
The book is closed, the serial is ended, and the late W.C. Cuff's story has been told. It was a difficult but satisfying task, because it was necessary to remind the present generation of Mr. Cuff's part in Everton's way of living. If one needed any reason for its appearance, the answer was provided by readers who came along with most enlightening news, views, and ideas. To me this factor was the breath of football life. Naturally in a career such as Mr. Cuff's over 50 years in the game, there was bound to be a big proportion if old-time lore, and some may have desired the latest as the best – the stories of dissent, inside transfer happenings, and the like –which would have been breaking faith with the club. Mr. Cuff told of all the famous debates over famous players and their signings, and refused to enter into a breach of confidence or trust, leaving those to the dust of the club files.
They Say –
They say let them say what they will say! The correspondence I have received arising from the serialized story of W.C. Cuff has increased my knowledge of the club and has given me many hours of fascinating reading. It is impossible to quote all of this. I will, however, put the cover on the serial by quoting some of the more remarkable letters received. Mrs. George Fleming, wife of the late Liverpool player and trainer says; "You are right; there is no monument or stone to indicate the burial-place of Tom Watson. Players of those days were willing to sacrifice. George ended his playing days and accepted a post as trainer at considerably reduced fee, yes, and also lent the club £100. " Old-Timer T.E.B wrote; "Everton could have won the Cup two years in succession but for autocracy regarding the signing of Georgie Wilson's brother –that was the spot of final tie brother," Answer; No, sir. John D. Taylor, whose death was announced a fortnight after he had read the opening chapters said; "Aye, it's grand to be readin' about these good old days when I captained the team that won the Cup.
50-Stone Defence
Mr. T.L. Williams, of Llangaffo near Gaerwen, Anglesey; "Most interesting series sir. Liverpool never had a more loyal servant than Tom Watson, and it is not too late to pay him due regard. I should be willing to add my subscription to a headstone. "Who will ever forget the series of semi-finals between Liverpool and Sheffield United in the Cup. One abandoned at Fallowfield through crowd breaking in –Liverpool were leading –is that the cause of Liverpool's Cup hoodoo these years, I wonder? "The attack then read;- Cox; Walker, Allen; Morgan, Robertson, with Raisebeck taking all in his way stride. All save Rab Howell and Cox were Scottish. Why not resurrect this side Bee? Tell us of the scale showing 50 stone in defence – Foulkes, Boyle and Thickett, of Sheffield United, battling with Dunlop the Goldie brother and others. "Still a Reader" (Heswell) provides the Everton-Villa Cup final side and says Villa had eight Englishmen and three Scots, while Everton had seven Scots and Four Englishmen. Former Liverpool Lord Mayor Alderman, R.J. Hall, said; Brilliant series –can we have them in book form please?" Hoylake C.I.D, also asked that the series be put into book form "for keepsake."
Can Any School Beat This?
Mr. Thomas R. Owen seeks information from schoolmasters or school players. List to his request; "During 1897-8 I played with our school team and exceeded our tutor's (Lionel Stringer's) wildest dreams. Mr. Stringer had been captain of the Tranmere Rovers by the way. Our school team had scored 132 goals, against a debatable and erroneously awarded one goal! I have wondered often whether that accomplishment has ever been improved upon. The school was Anfield Road School team, which contributed 54 per cent of the playing members which constituted the Liverpool Boys team of that year. Will some school master connected with the football side please tell me (address Mariners Homes, Liscard, Wallasey) whether that allocation has ever been severely contested. Salutations and congratulations. "Mr. Owen's penmanship is remarkably good-a fine, fluent readable "hand" without a tremor. Mr. D. Radford (The Raven, Low Hill) wrote; "Your series has filled an aching void. Will you, Bee, please write your own reminiscences? Also put in a photograph. Is there no chance of the Cuff series being put into book form. Thanks for the past pleasures and hope for many more to come.
"Children's Hour"
Those who think the broadcast of Children's Hour is something new will get a shock when I tell them another correspondent sent me a copy of a paper called The Million, in which they not only have a brightly coloured picture of Everton F.C. of that day, but also a whole page devoted to Children's Hour. The paper paid tribute to Everton in this manner; "The success which has attended Everton since its inception a dozen years ago has not been surpassed. Its headquarters will accommodate 40,000 spectators. It is seldom perhaps that the accommodation is inadequate to the demand, but the gates of the club have avenged 16,000 for this season. The club finds employment for 30 professionals –in fact, football has become such a serious and expensive pastime that clubs like Everton require no less than an income of £10,000 a year to keep up their organization. Then there was the reader who asked; "Please give the full story of the brothers Sharp." That would have filled a volume or two. It concerned the signing of the brothers Jack and Bert Sharp. It was not common knowledge that Bert, the full back was the brother Everton most needed, yet odd fate Jack came, saw and conquered and Bert often said he felt he would have done better to have gone to Derby County who wanted him badly. The brothers stayed together, however. Other relationships in Everton concern the name of Menham, the elder a famous goalkeeper, who was followed by his nephew, Gordon Menham into the difficult task of goalkeeping. Gordon was an amateur but he did sufficient in Everton's colours to prove what a striking goalkeeper he was. Another reader, G.W. of Huyton asked; "Was Elisha Scott ever an Everton player?" The answer is No. But he definitely signed for Everton, and would have played for them if he had not revoked his decision ever to kick a ball again for Liverpool F.C. He signed, sure, I saw the signature. George Wilson; I have lived through those old times and have enjoyed every moment of the series."