We're back! – 2023-24 Season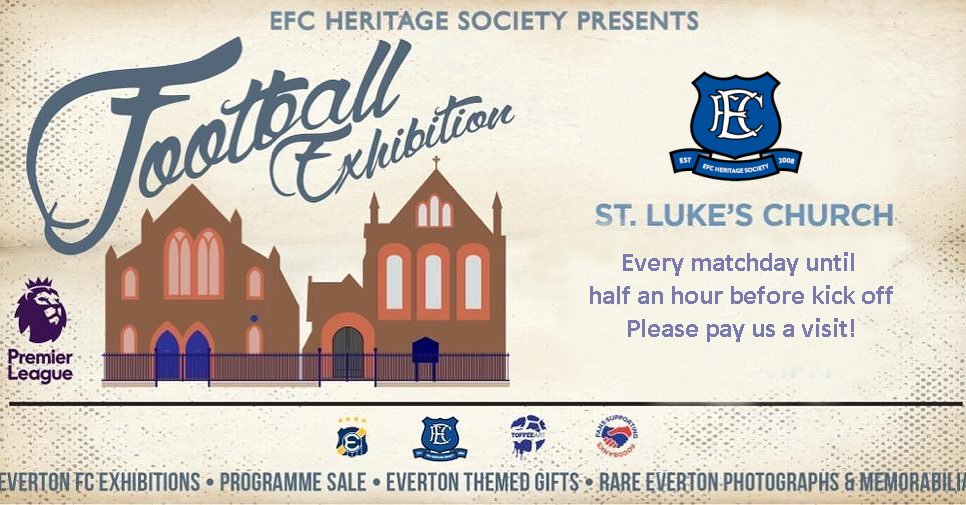 Everton v Fulham – Saturday 12 August 2023 – (k.o. 3pm)
Our normal service regarding our matchday exhibition room, upstairs in St Luke's Church, Goodison Road, continues prior to every homegame. All the usual stalls and attractions will be on show. Please pay us a visit before kick-off on home matchdays, it will be brilliant to see our visitors again.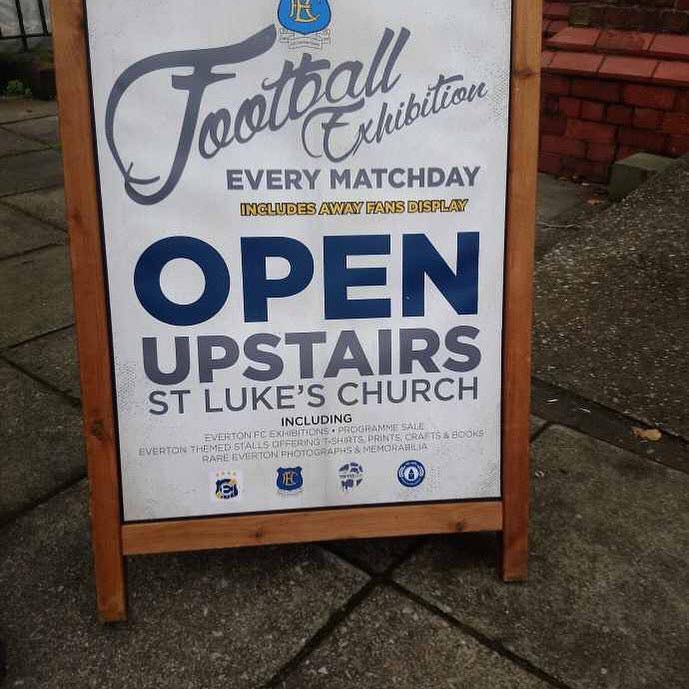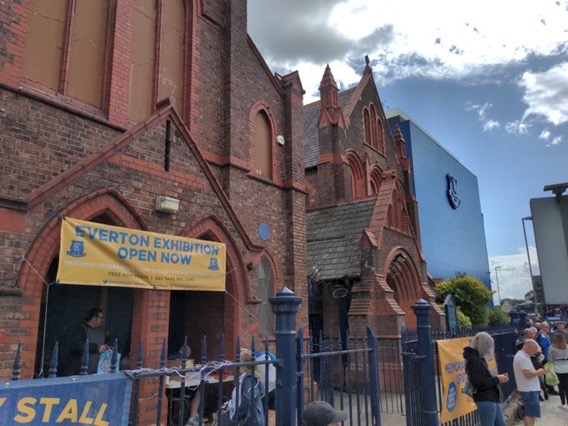 We're in there somewhere…..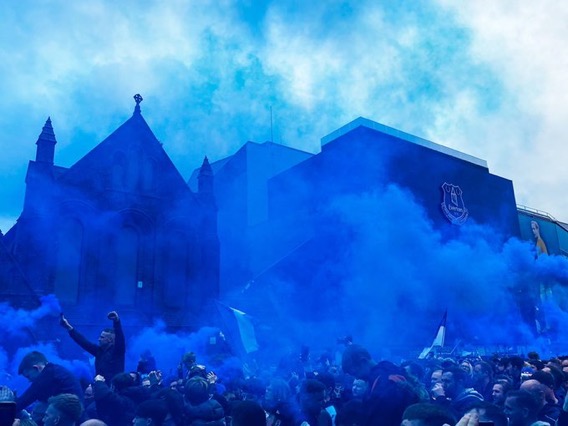 ---
---
Everton FC Heritage Society Fan Survey
Everton FC Heritage Society is conducting a short online survey of Evertonians to better understand their interactions with the Society, and gauge what innovations they may wish to see. The survey also seeks views on what heritage-themed presence supporters may wish to see at or near to the new stadium.
Click here to complete the survey
---
Everton FC TV Visit St Luke's
EVERTON V MAN CITY – Live pre-match show from Goodison Park!
Darren Griffiths went along to St Luke's to speak to Everton FC Heritage Society members Richie Gillham and Brendan Connolly about the match day exhibitions and stalls on show at every home game (click image – clip begins after 1min 15secs)
---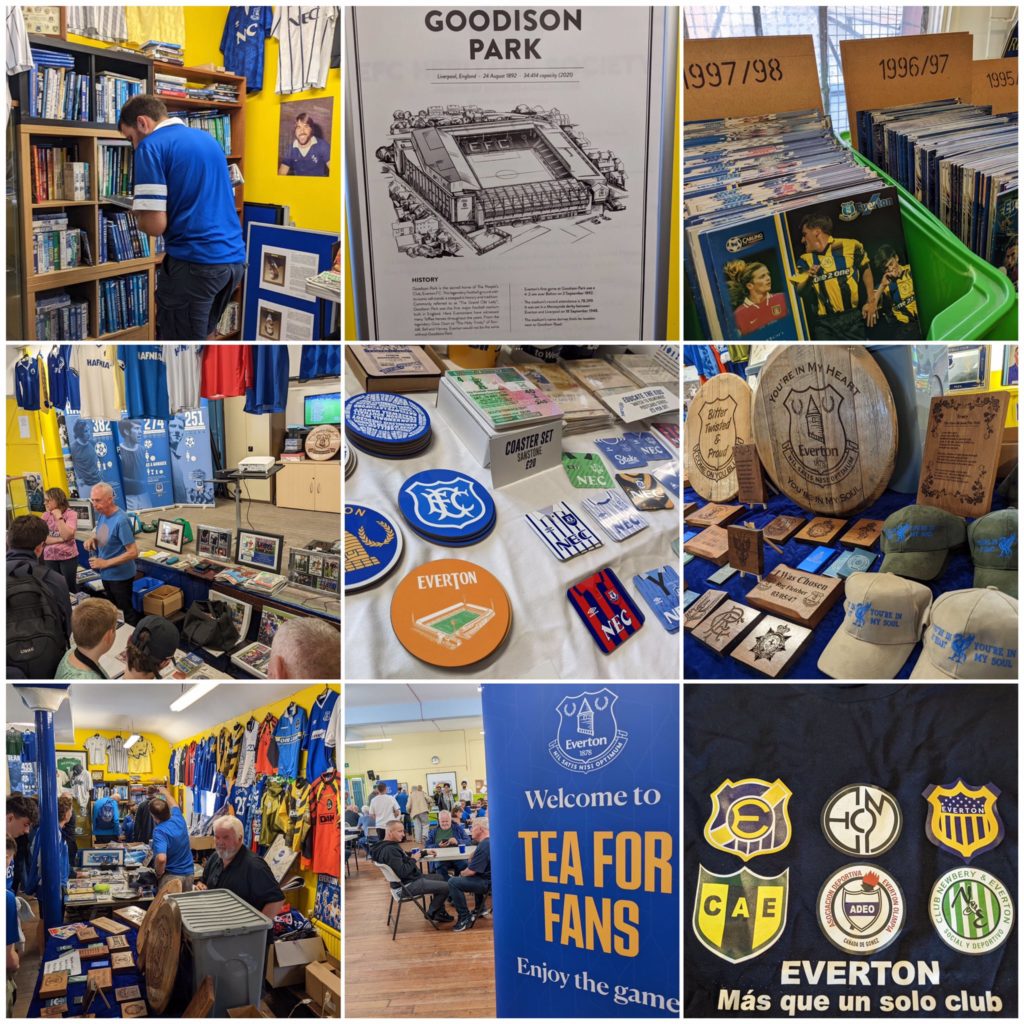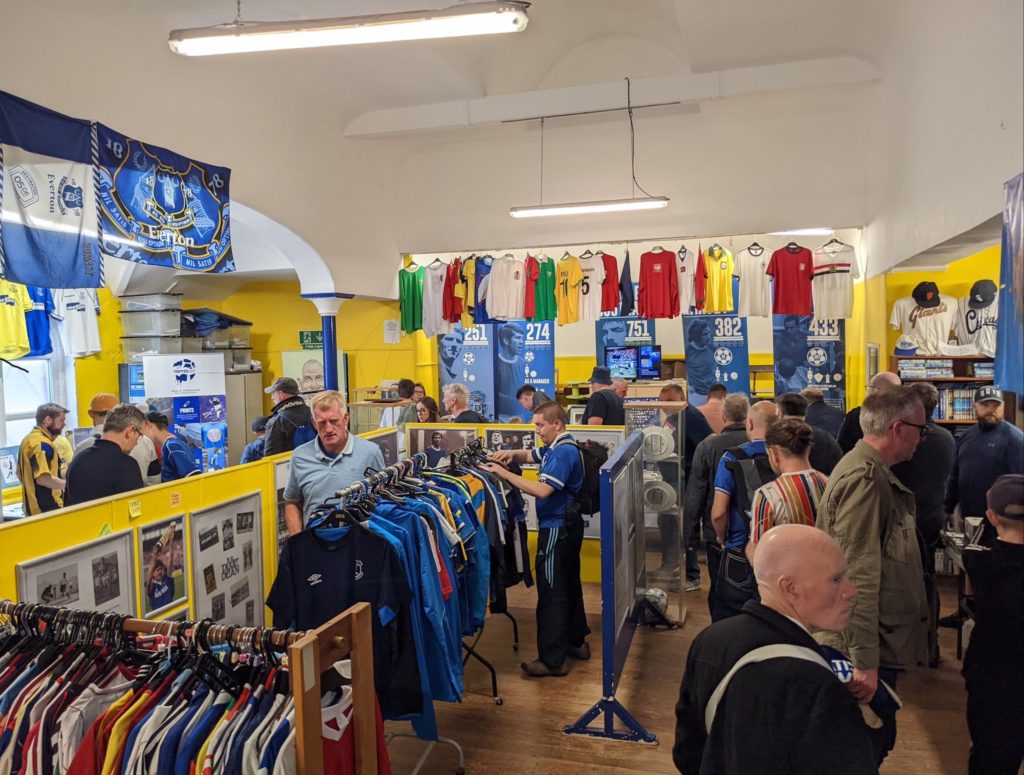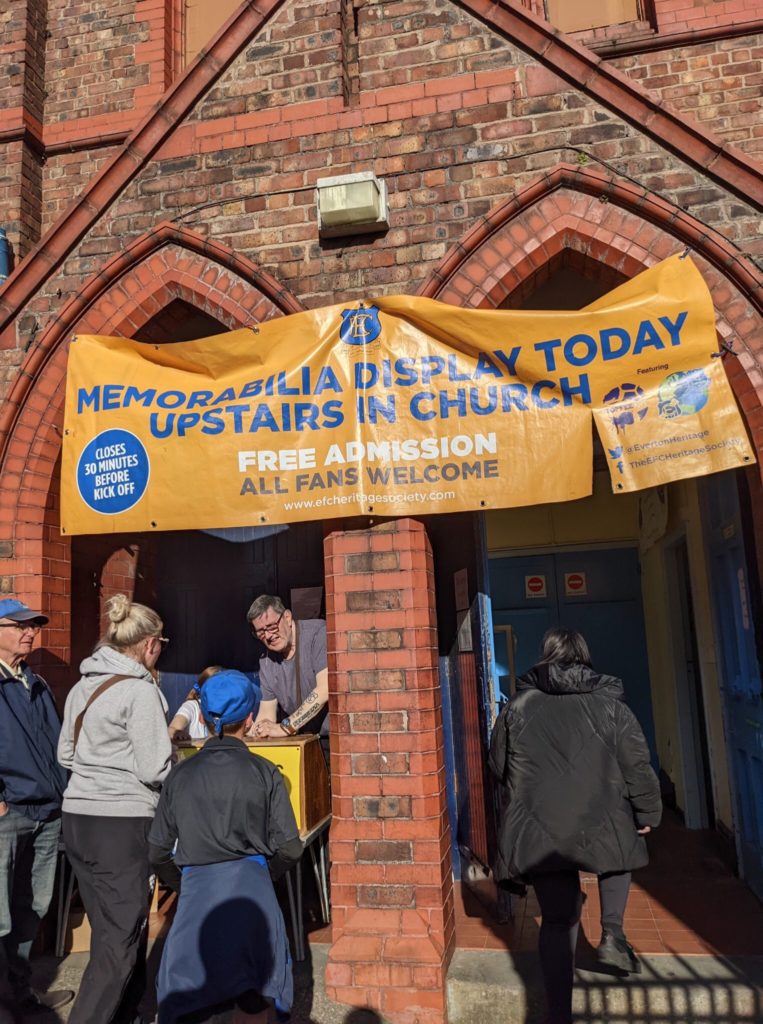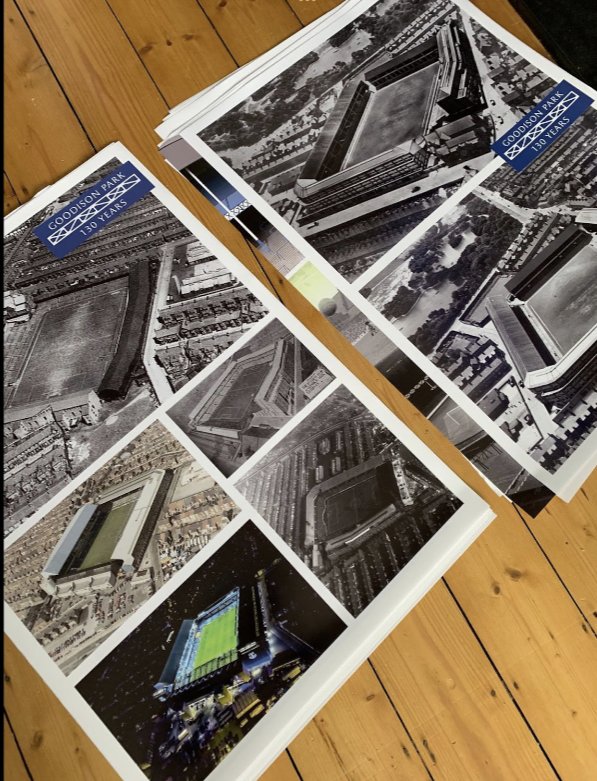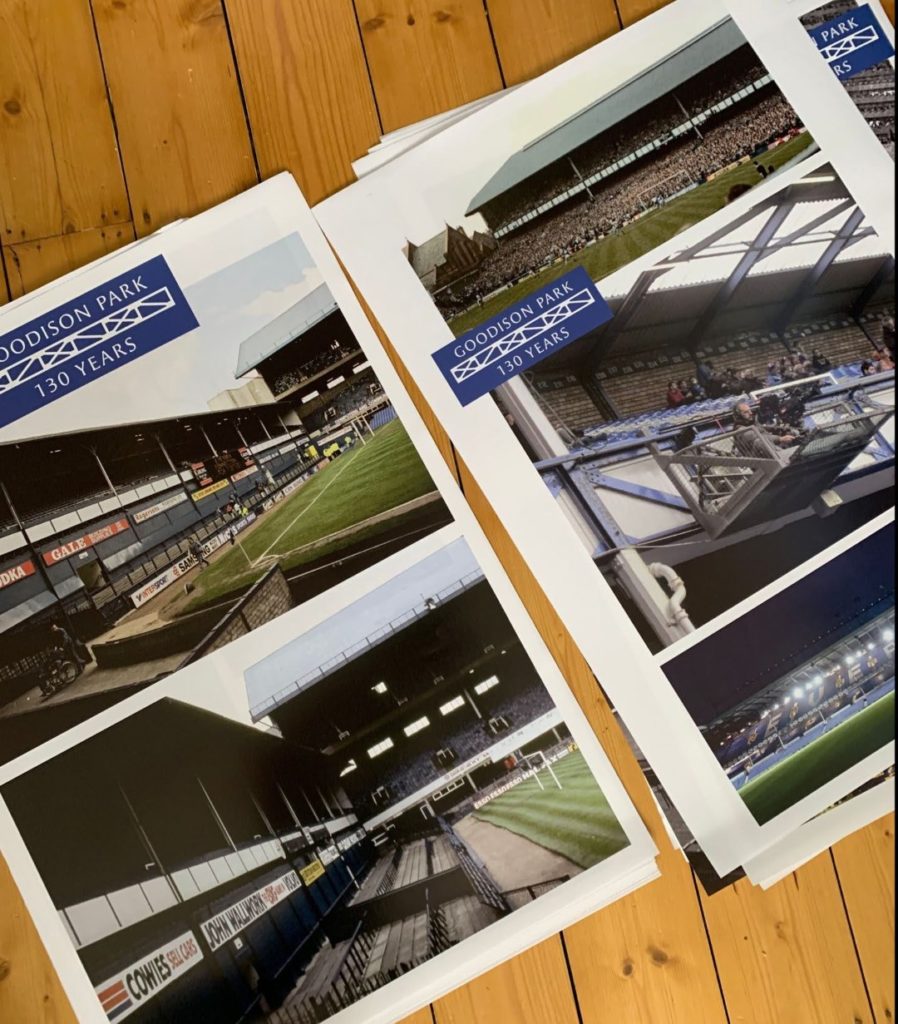 (St Luke's photos by Rob Sawyer)