Everton FC Heritage Society Booklets
WWI and WW2 Remembrance Booklet



A great deal of research has been carried out by a number of members since the founding of the society, into players on Everton FC books who fell in both wars. This research has also been extended to include the Everton clubs of Chile and New Zealand.
A booklet was produced to include a roll of honour for all three clubs, with brief biographies of the players. Copies are no longer available, but a digital PDF can be downloaded here.
Anfield Cemetery Booklet
A booklet has been produced by Jamie Yates of the Society, with support from Tony Onslow and Rob Sawyer, detailing the known staff and players of Everton Football Club who have been laid to rest in Anfield Cemetery.
This is available for free download here by clicking the image.
Books by EFCHS Members
[Note: these works have not been produced by the Society, but by those who are past or present members, just to give an insight into the incredible store of knowledge and expertise that the Society can draw upon. In fact, this is just a selection, the combined total from our authors is over 50 Everton related books – and more in the pipeline!]
Dr David France OBE
Gavin Buckland
James Corbett
| | | | |
| --- | --- | --- | --- |
| | | | |
| | | | |
| | | | |
| James has now ventured in the world of fiction. His first novel, The Outsiders, published in 2021, was long listed for The Portico Prize in September 2021. | | | |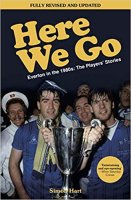 Steve Johnson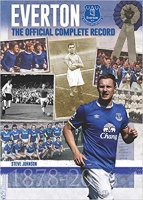 Paul McParlan
Tony Onslow


Match Day Articles (1998-2001)
by George Orr


Interview with George Orr
for
The Everton Collection (2010)
George wrote a regular column for the Everton matchday programme, following which he started his own fanzine, Blue Blood. More information on Fanzines on ToffeeWeb.
George Orr
John Rowlands
Steve Zocek
Billy Smith