Leading Aircraftman Thomas Robson
1031627, RAF Volunteer Reserve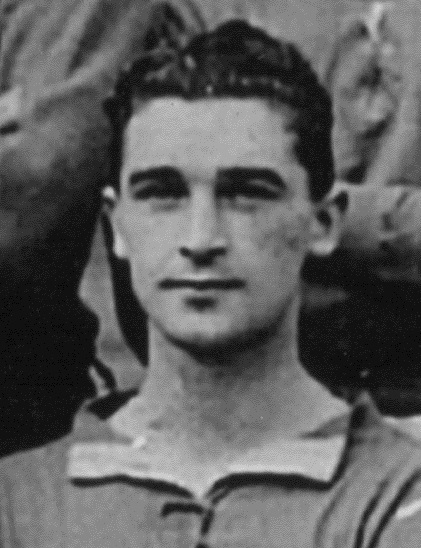 Tom Robson was born in 1907 in Morpeth, the son of Philip and Eleanor Robson, and turned out for Blyth Spartans before moving to Everton as a halfback. He had just one season at Goodison in their disastrous 1929-30 campaign, which saw them finish bottom of the table. In all Tom played 29 times – 27 in the league and two in the cup – before moving to Sheffield Wednesday. Still professional when war broke out, Tom had made Liverpool his home, where he lived with wife Clarisse and their two children in 45 Fazakerley Road, near to Goodison Park. By then he was carrying out full time duties as an ARP Warden, but keen to play a more active role, he volunteered for the RAF and was stationed at a base 'up north', and it was there that his death from a heart condition was announced on 10 April 1942 at the age of thirty-four. He was buried in Kirkdale Cemetery.

On the news of his passing the local press reported,
He was a grand type of sportsman, and so far as football went, had
to depend solely on his skill and ability, for he had neither height nor
weight to help him out. He played some excellent games for Everton
during his short stay at Goodison.

Liverpool Echo, 14 April 1942