A Tribute
The sudden, unexpected, passing of Neil Robinson, at the age of sixty-five, has come as a shock to Everton FC Heritage Society members and the fanbases of his former clubs.
Neil had the Bluest of credentials. Born into a family of Evertonians, he spent his early years round the corner from Goodison Park on Spellow Lane. His father, Jim, had been head barman at the Winslow Hotel on Goodison Road in the late 1940s and early 1950s. Sadly Jim was paralysed in an industrial accident when Neil was a child.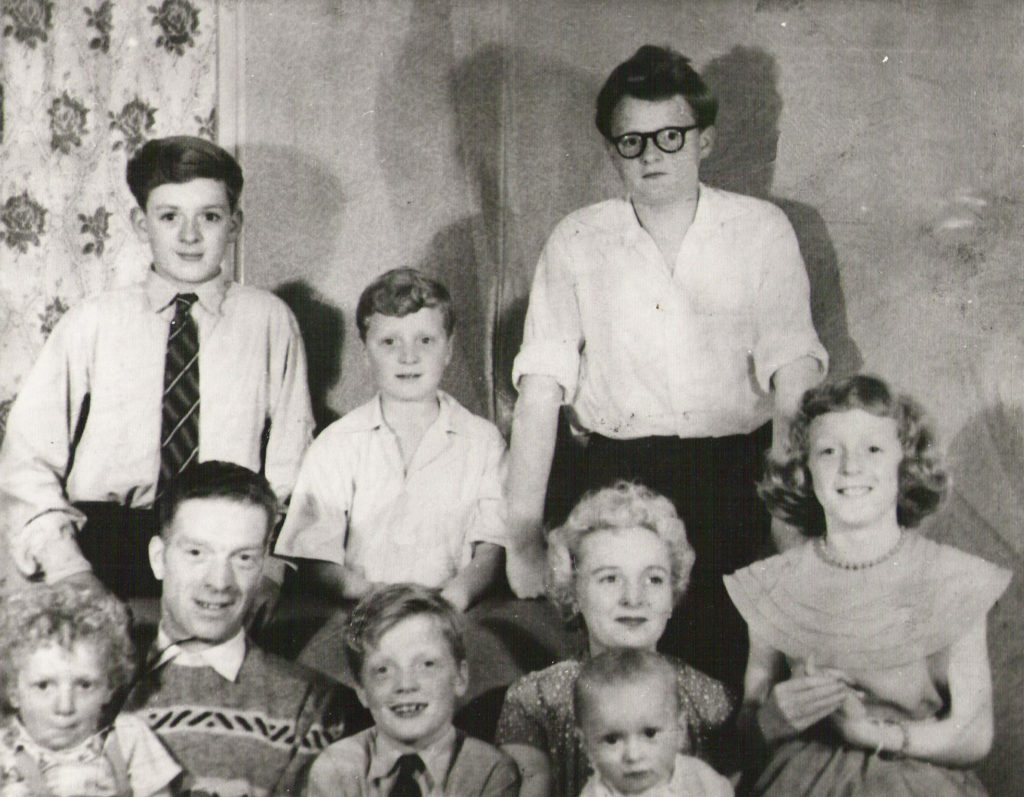 Older bother Ken had been expected to be the football star in the family, but he contracted polio (he was later knighted for his services to education) while another talented brother, John, had trials at Everton. So, it was 'kid brother' Neil who broke through, initially under the tutelage of former Toffees captain T.E. Jones.
The last player to sign apprentice forms (at sixteen) before Harry Catterick stepped down in 1973, Neil recounted the joy of training alongside his heroes: 'It was not long after Alan Ball left that I signed as an apprentice, and my training kit number (21) was the same as his – so I was quite proud of that. Howard Kendall and Colin Harvey were still there. I was just so in awe of them! I remember going home to Mum and Dad after training and shouting: "I just saw Howard Kendall and Colin Harvey!" It was an absolute pleasure to play with them in training and practice games – even now I still look on them as my heroes!'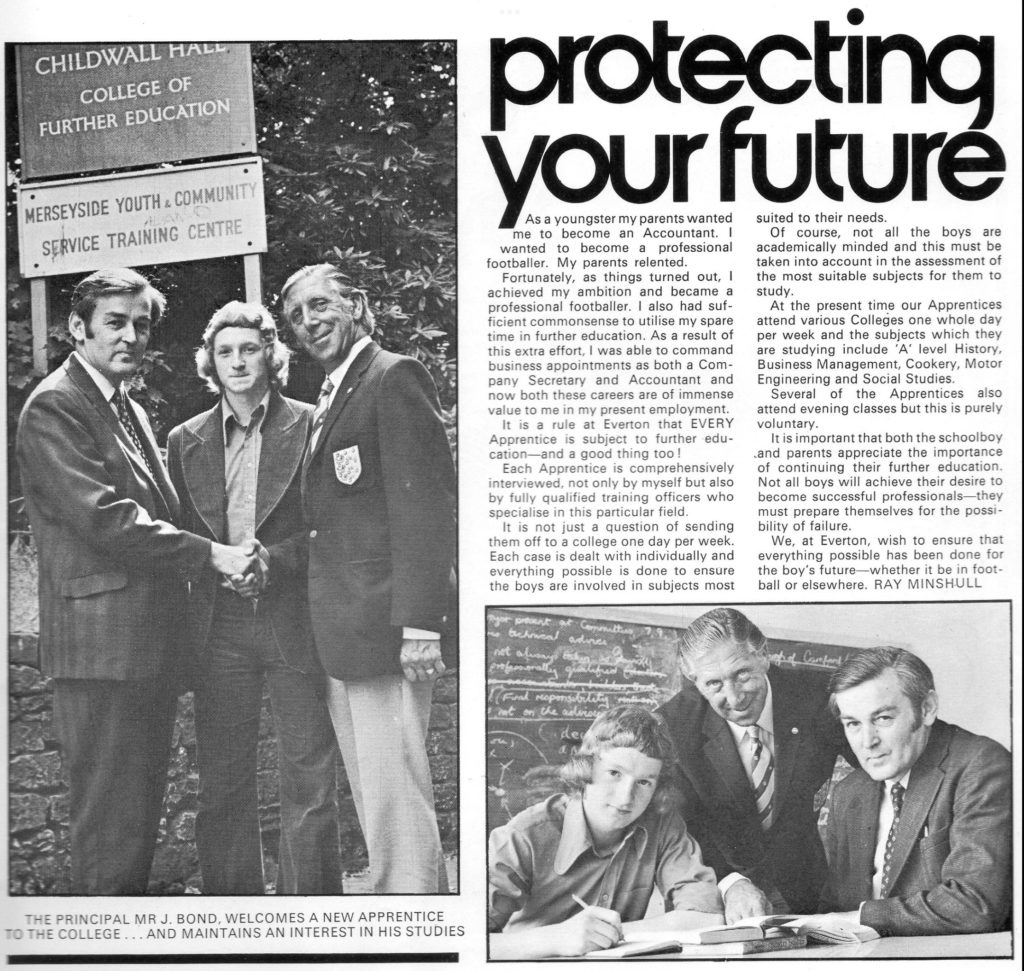 Given his first team debut (in borrowed boots) on 31 January 1976 by Billy Bingham – a 2-3 defeat by Burnley, Neil made his second appearance (and FA Cup debut) nearly a year later. He found this match, against Stoke City, the more daunting task: 'During the kick-about, I felt great; but as soon as the referee blew his whistle. my legs went to jelly. I just couldn't settle them down in the first half. I'm usually nervous before a match, but this was the first time it had happened to me during a game. I couldn't believe it – perhaps it was something to do with the F.A. Cup being so special.'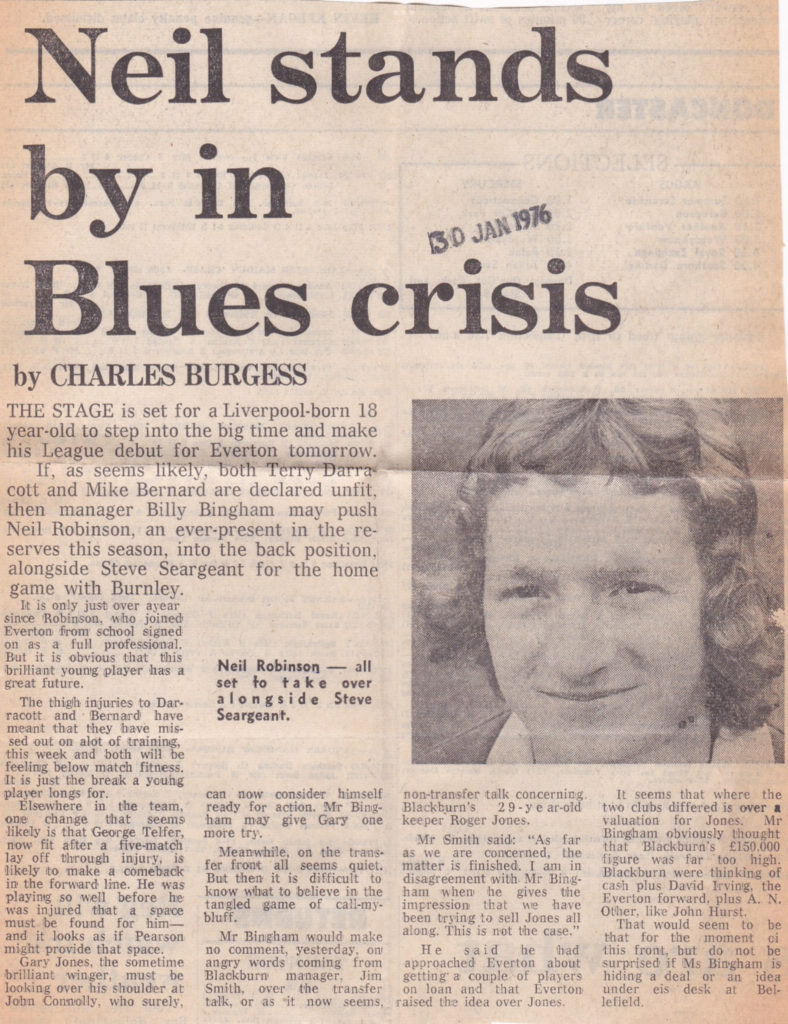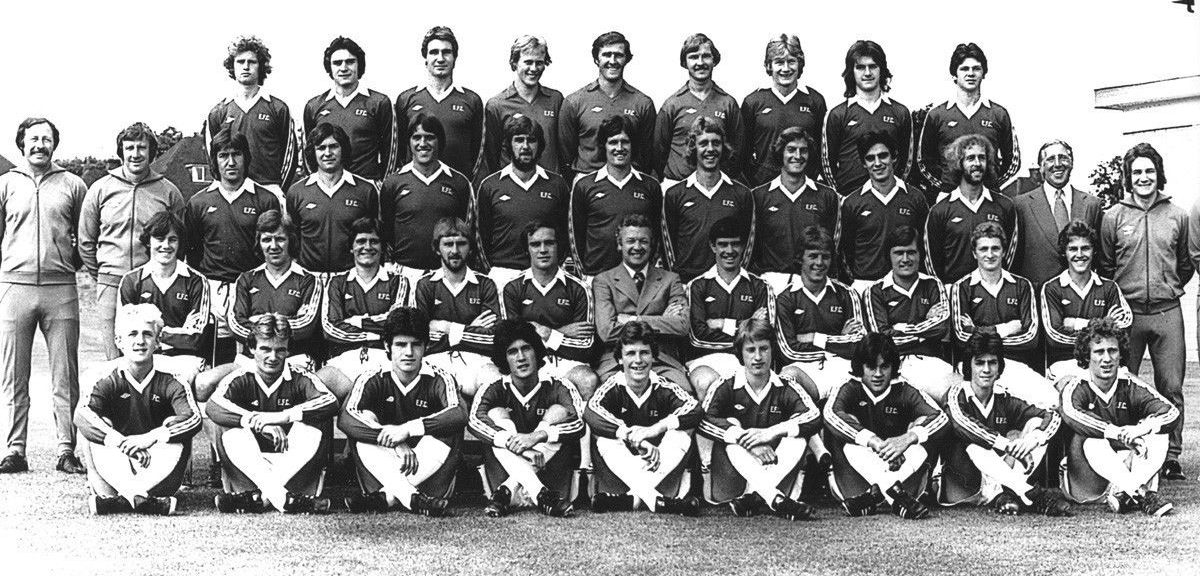 Neil was used sparingly in the following season, which saw a change in manager to Gordon Lee. His five appearances included the second replay of the League Cup Final – a 2-3 loss to Aston Villa. It came as a shock to be selected: 'When I was picked to go away with the squad, I still didn't think I would be playing. I thought I might be 13th man. But after training in Manchester, the Boss said he would announce the team and when he said my name at right back, I didn't say anything at the time, but I couldn't believe it. My heart was pounding at the thought of playing in a Cup Final at Old Trafford in seven hours' time.'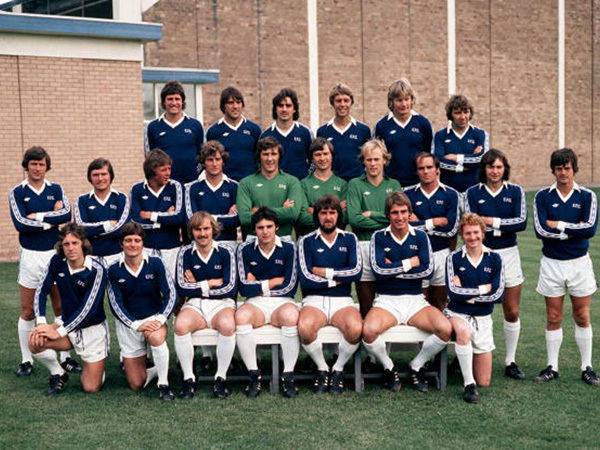 The backdrop was the sad loss of Neil's father, just a few days previously: 'It was disappointing to think that Dad wasn't there. I remember thinking to myself during the game: "I hope you're with me, Dad. Help me through this game." The night was quite unbelievable compared with what I had been used to in my previous first-team appearances. Yet the strange thing is that I wasn't as nervous as in the FA Cup-tie. I enjoyed the first half and felt I played quite well. Then the tension began to take on toll on me physically – and in extra time I could hardly take any more. I found the nervous tension brought on cramp.'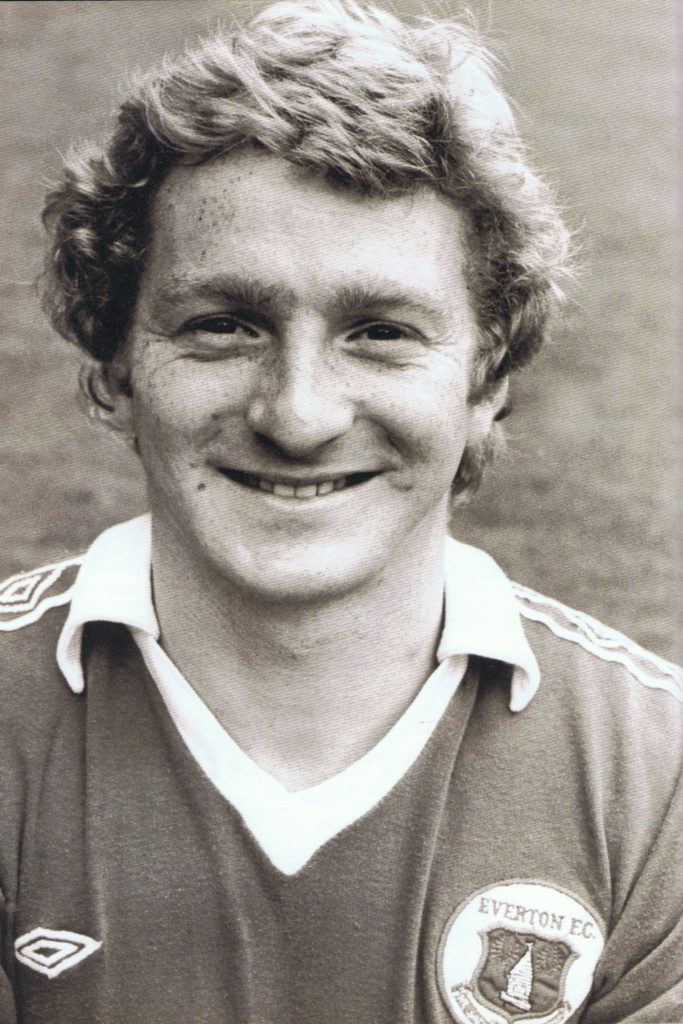 By his own admission, Neil struggled with the weight of expectation of representing his boyhood team: 'When I first joined Everton, I was very shy, but I was confident on the pitch. I wanted to show them how good I was and started to get rave notices; I felt I was good enough to get in the first team, but, strangely, as I reached eighteen my confidence started to wane. That dogged me for the rest of my career – I was a good training pitch player, but just an average match player, and I never fulfilled my potential at Everton.'
That said, Neil made twenty-three appearances for the Blues in all, notably scoring his only goal for the club in the 6-0 thrashing of Cheslea in 1978. He chuckled when recalling that the goal was overshadowed by Bob Latchford hitting his 30th goal of the season: 'I scored my one and only Everton goal that day, but there was an incident in the box just before I scored, and the lads were demanding a penalty so that Bob could take it to get his 29th goal. I thought something was odd because no one came to congratulate me – they were all berating the ref! I nearly ran out of the ground with joy, having scored my first goal for my beloved Everton and I almost had to pay to get back into Goodison!'
The slightly built, but mobile and attacking right-back hoped to kick-on in the 1978/79 season, but injuries – and competition for his preferred position from the likes of Dave Jones, Terry Darracott and Colin Todd – saw him largely restricted to the bench.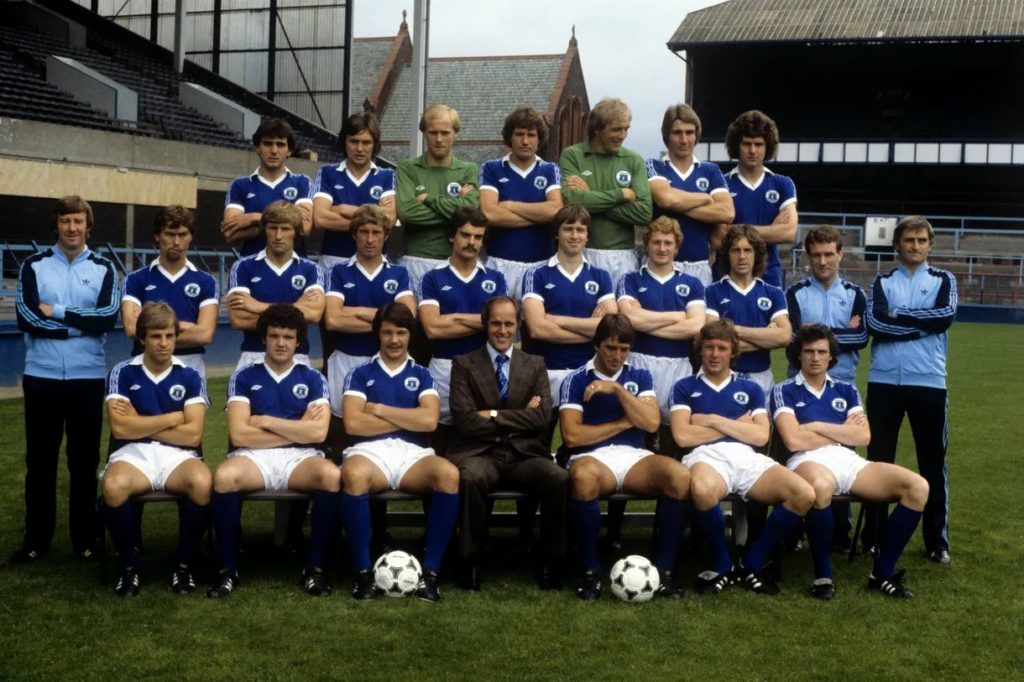 A move to Swansea revitalised his career – the switch was down to a glowing recommendation to manager John Toshack from Bill Shankly (who had seen him in training at Bellefield). He enjoyed promotion to the top flight in 1981, and played at right-back and in midfield in a side consisting of a number of former Everton and Liverpool players. In 2022, Neil appeared in the film Tosh, a nostalgic documentary featuring the Swansea manager and the players in their remarkable rise from the old Fourth Division to compete in the First in just three years. A tribute to football's simpler times.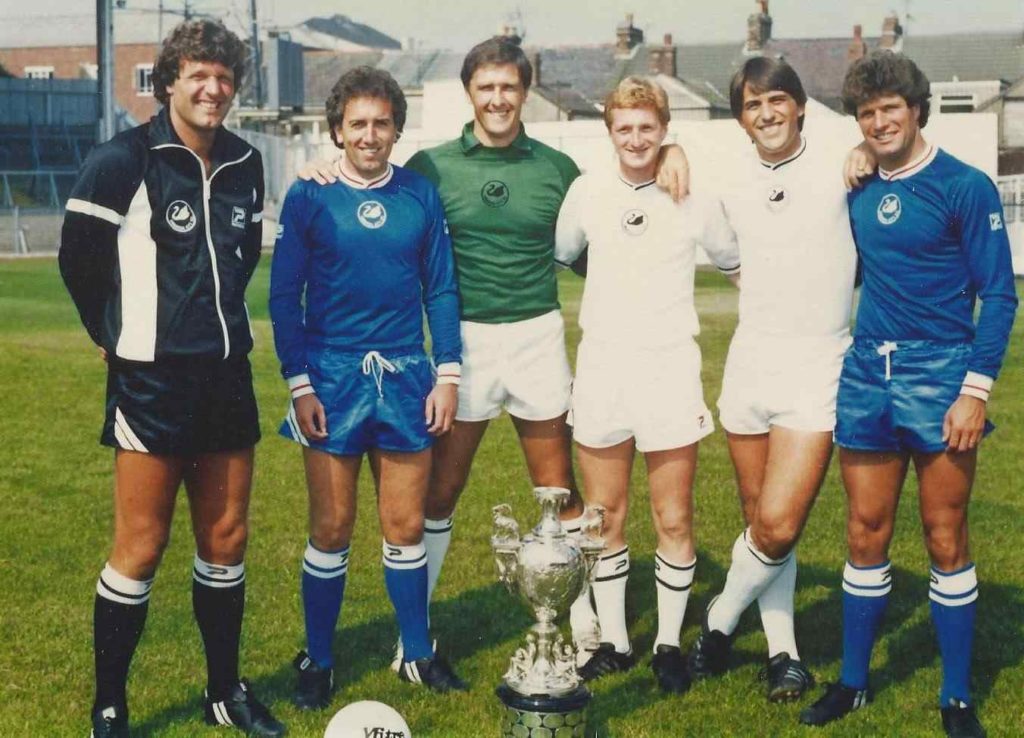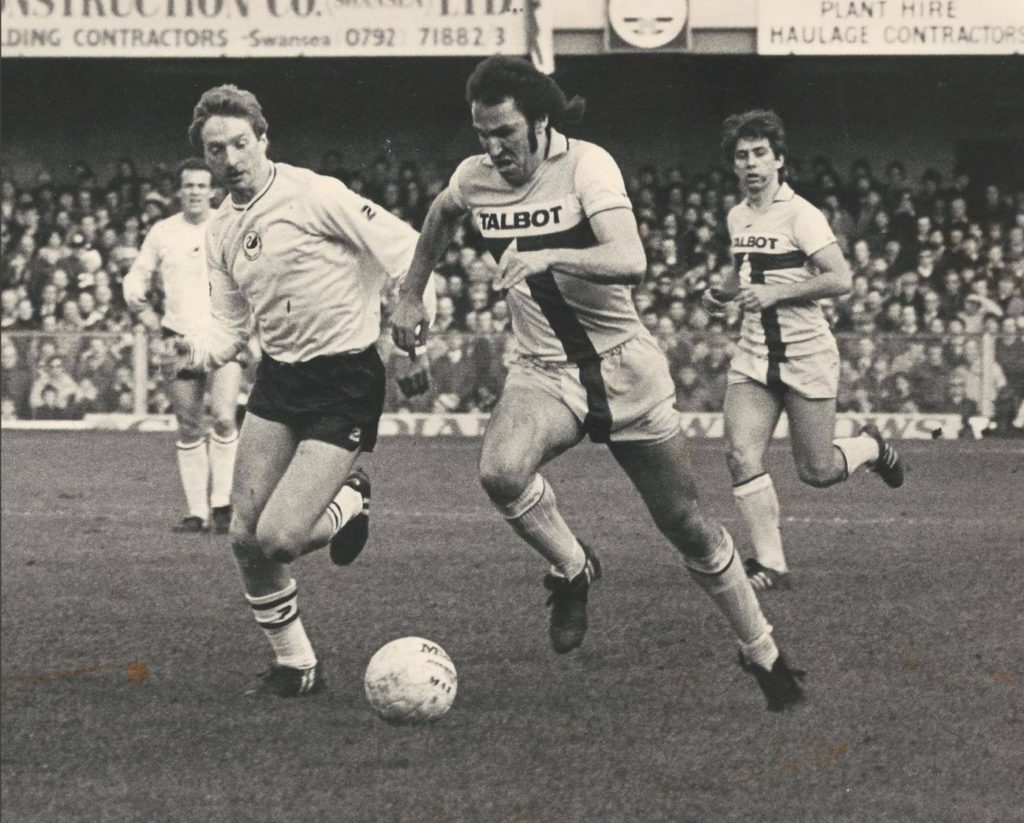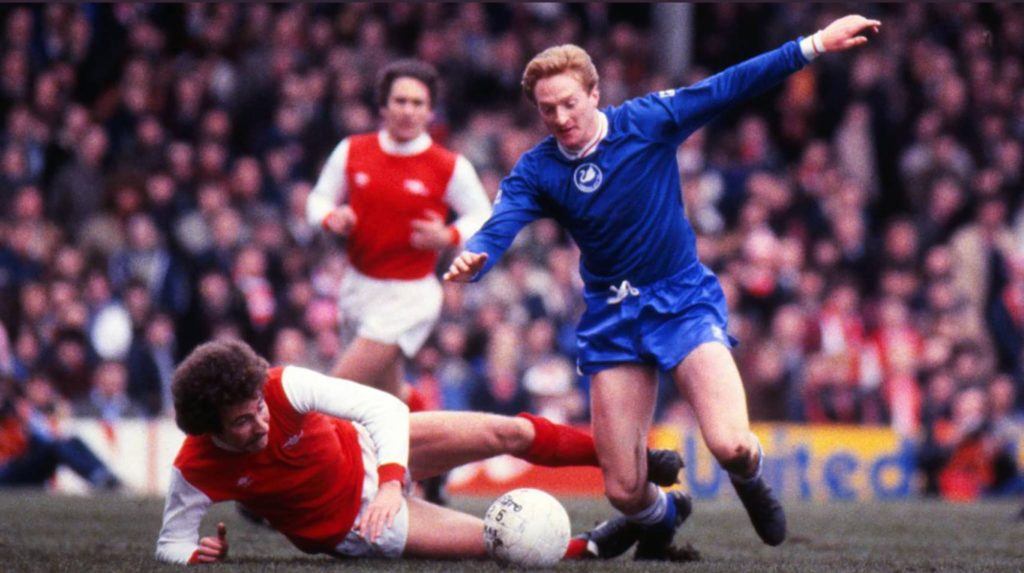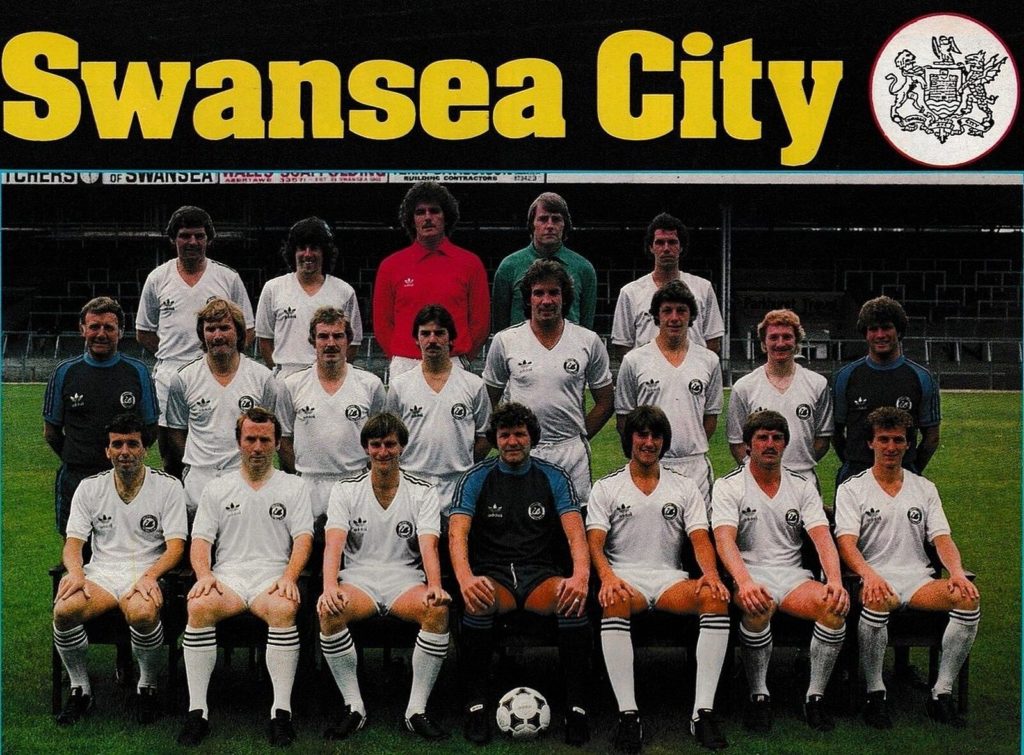 After more than 130 appearances for the Jacks, he moved on to Grimsby Town. There, he played under Mike Lyons and Terry Darracott, and also lined up with future Toffeeman Paul Wilkinson.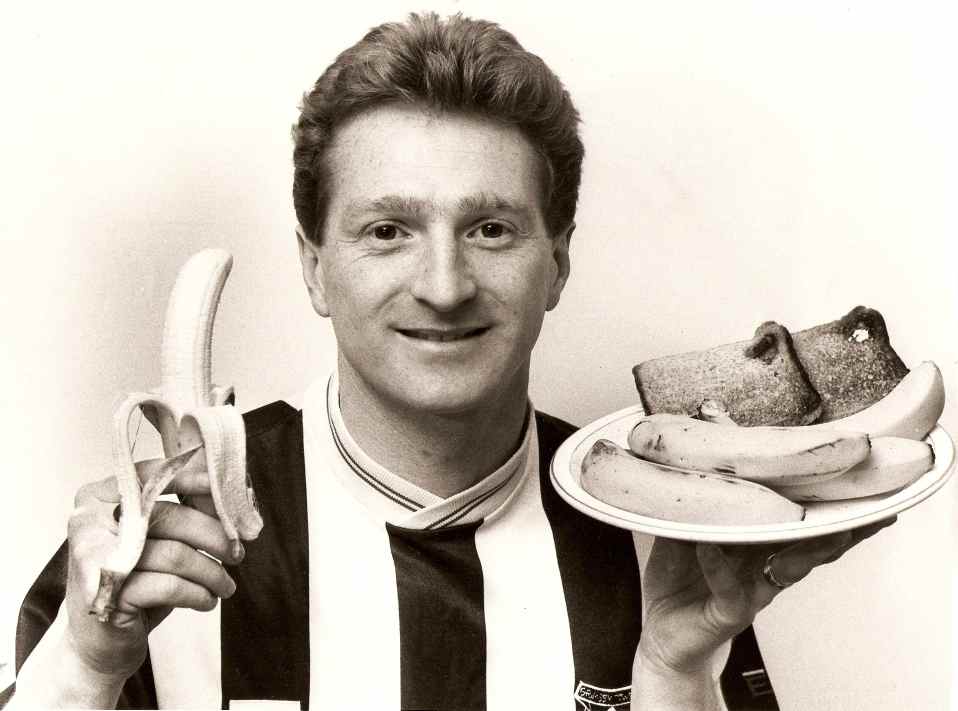 As a footballer, he was known for his veganism (on animal welfare grounds) – a rarity in that era, with various coaches trying to force-feed him steak to 'build him up'. His was one of the first elite-level players to switch to synthetic football boots, having become a pioneering vegan when at Swansea City.
A spell at Darlington ended his professional career in 1989, and after taking a break to spend some time with his family, he then worked in his brother's business. He also had spells working for the Post Office, as a personal trainer where he owned his own gym, and, more recently, for Amazon. In 2013, Neil launched Frank – a range of vegan snack bars – but severed ties with the manufacturer some months later.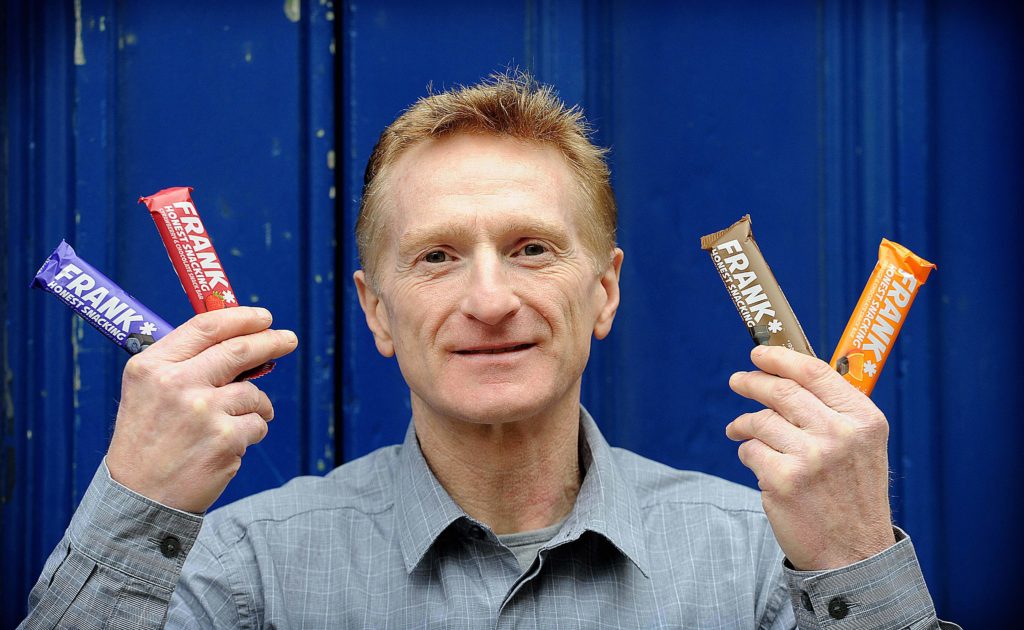 A gentle, modest and cerebral man, Neil was a music lover, spending much of the spare time in his youth browsing in Liverpool record shops. In one such emporium, he asked out Pauline, a staff member. They went on to marry and have three children: Neil, Alison and Kathryn. In more recent years, Neil composed several pieces of music and continued his advocacy of peace over war.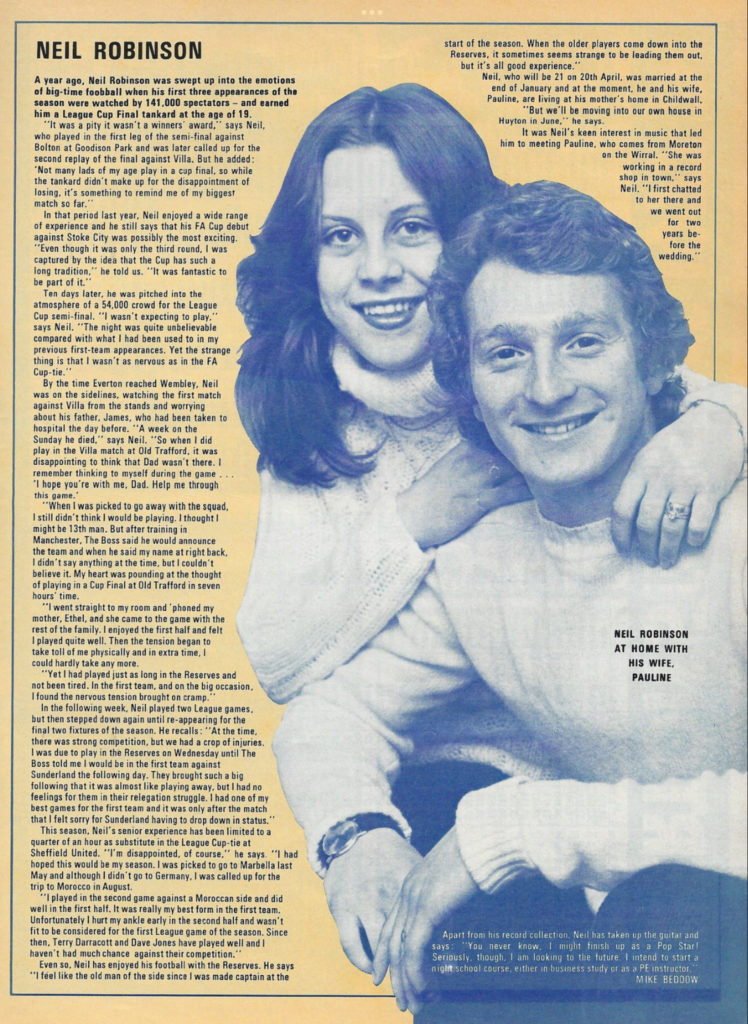 He was a regular in the crowd at Everton matches in the 1990s, but subsequently followed his son Neil's fortunes at Prescot, Macclesfield Town, Southport, Burscough and Skelmersdale. A humble man, Neil tended to eschew functions involving other former players, in his mind it was 'another life'. In 2013 he explained, 'I don't attend the former player functions with ex-players such as Howard Kendall and Colin Harvey as they are my heroes, and I don't feel that I warrant any adulation alongside them.'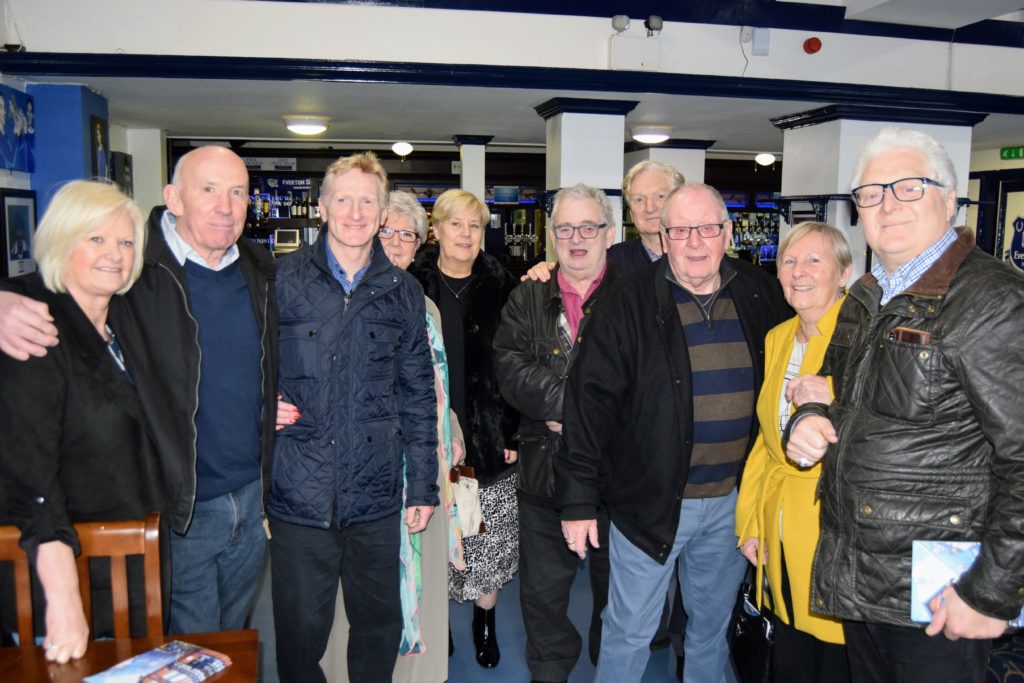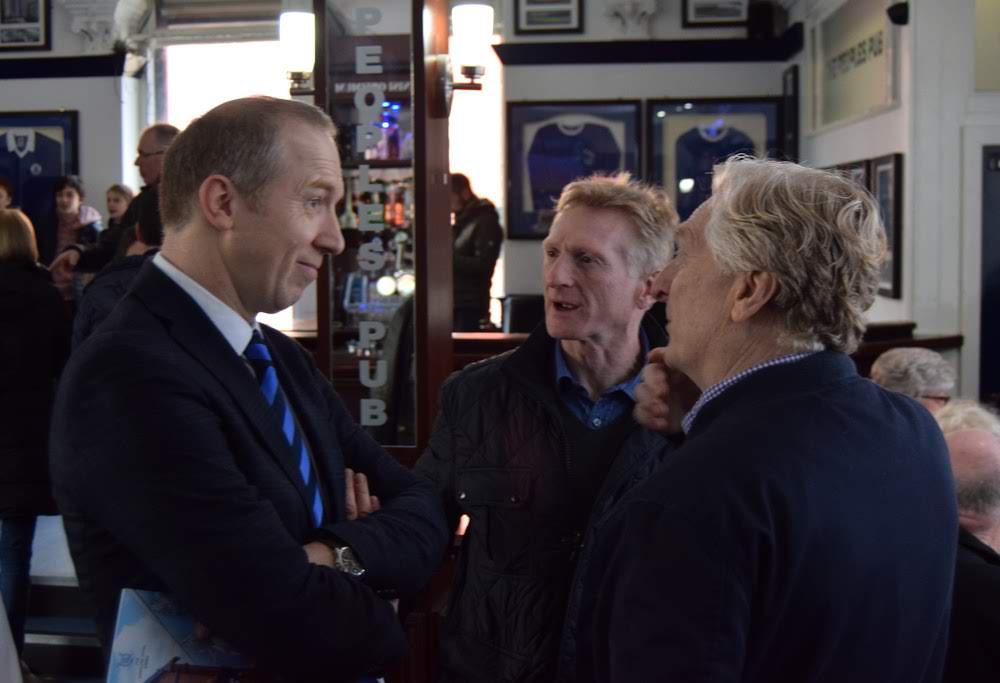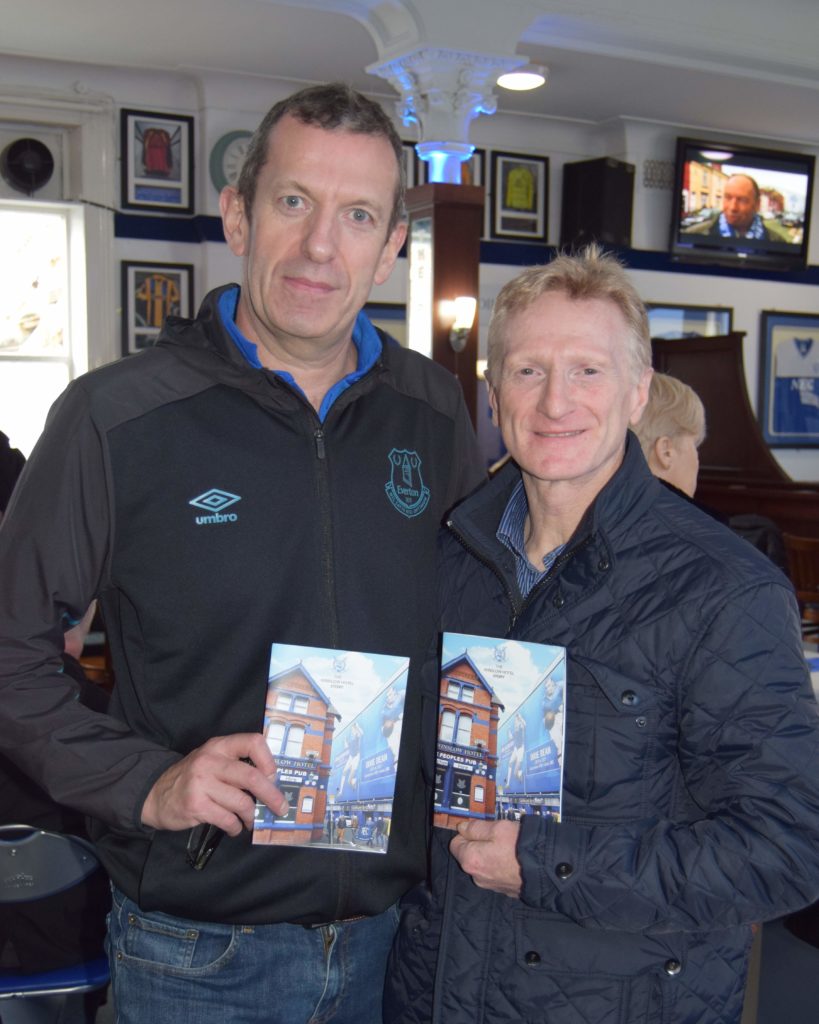 However, despite his aversion to former player events, in March 2020, the Everton old-boy was an enthusiastic participant with other family members, at a function organised by Everton FC Heritage Society, to celebrate the Winslow Hotel's links to the football club. It was a personal journey too for Neil, where he relished looking around the famous hostelry where his father had once pulled the pints, close to the Spellow Lane home where he was born. Neil is still the Everton player to be born closest to Goodison Park.
The Society offers its heartfelt condolences to Neil's wife, children, siblings and extended family.
Rob Sawyer
---
A Tribute to Neil
from the Makers of the Film 'Tosh'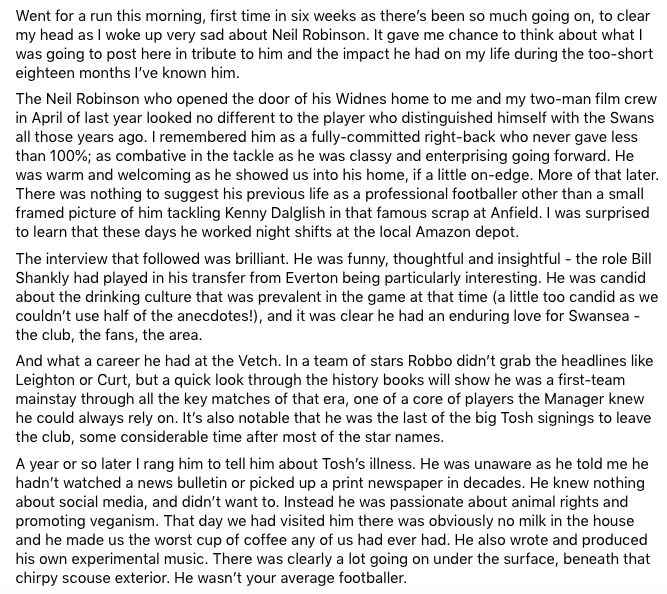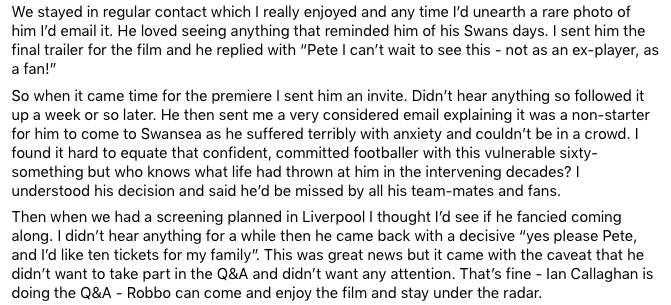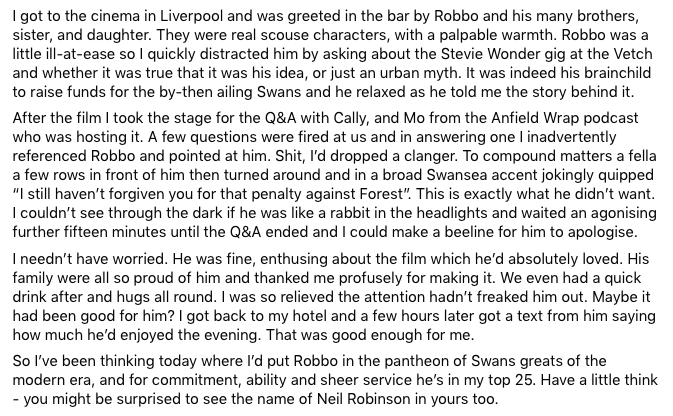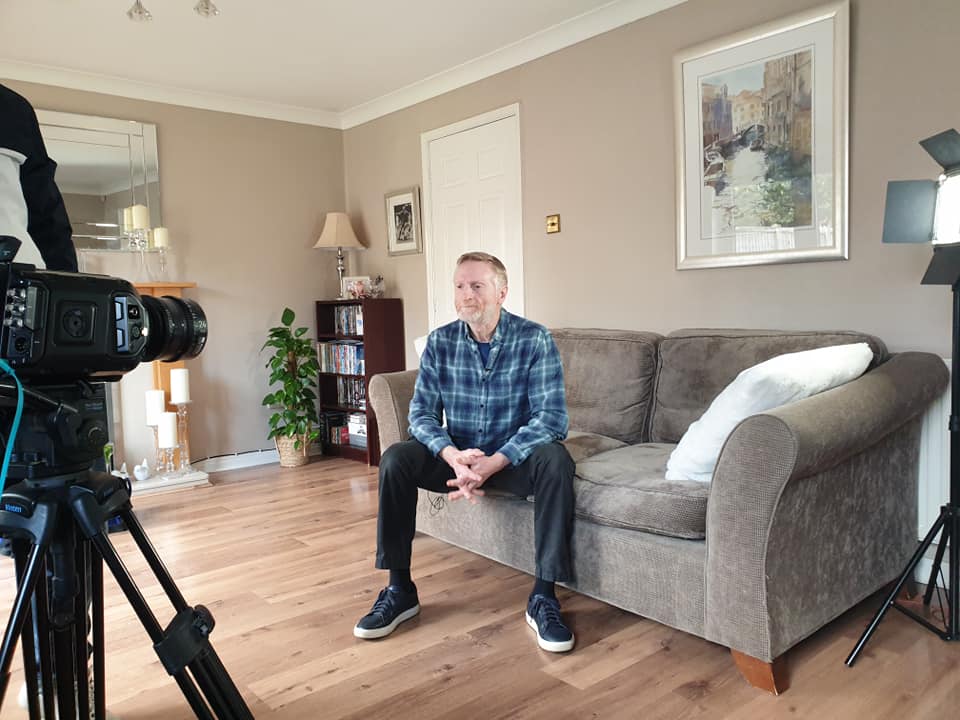 Many thanks to @ToshMovie (via Twitter), the makers of the 'Tosh' film, for sending us this moving tribute to Neil, and for allowing us to reproduce it here.
---
Service of Remembrance
A Final Farewell to Neil Robinson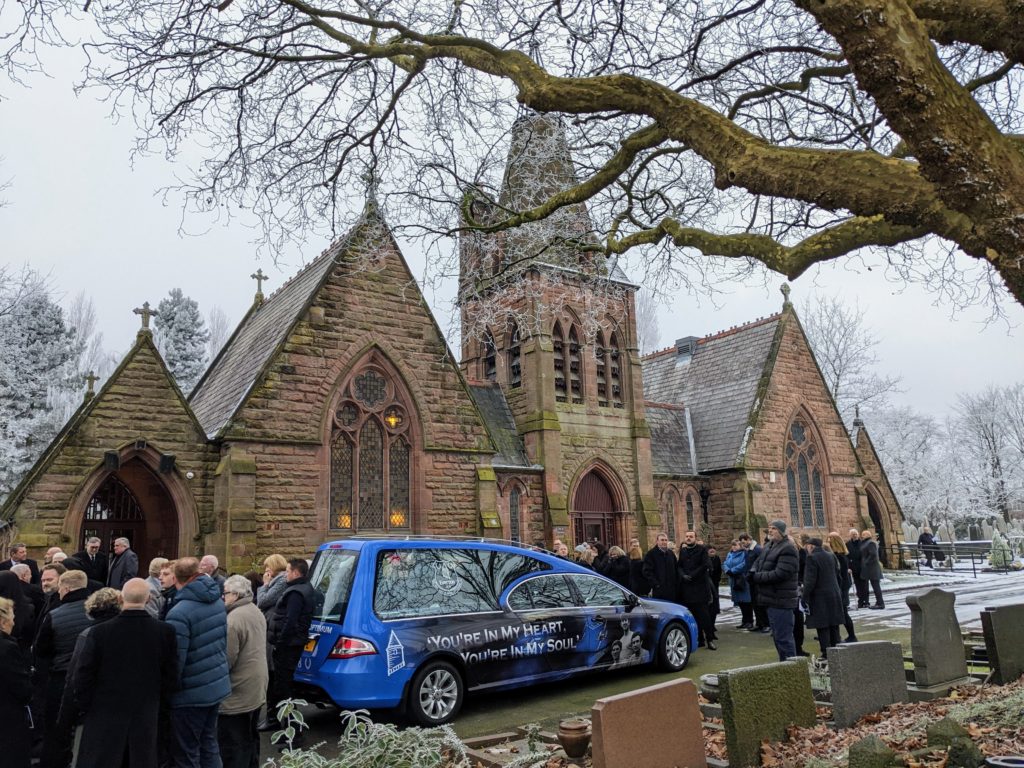 On Monday 12 December 2022, people came from far and wide to pay their final respects to Neil Robinson. Neil, who made twenty-three first team appearances as a right-back for the Toffees between 1976 and 1979, had passed away suddenly on 24 November, at just sixty-five years of age. The ceremony, held at Widnes Crematorium on a bitterly cold afternoon, was so well-attended that many people had to stand outside, listening to the proceedings via the PA system. Those present included family, friends, former clubmates from Everton, plus representatives of Everton FC and Everton FC Heritage Society. A group of his former Swansea City team mates had made an eight hour round trip to pay their respects to their former colleague who they still held in such high regard.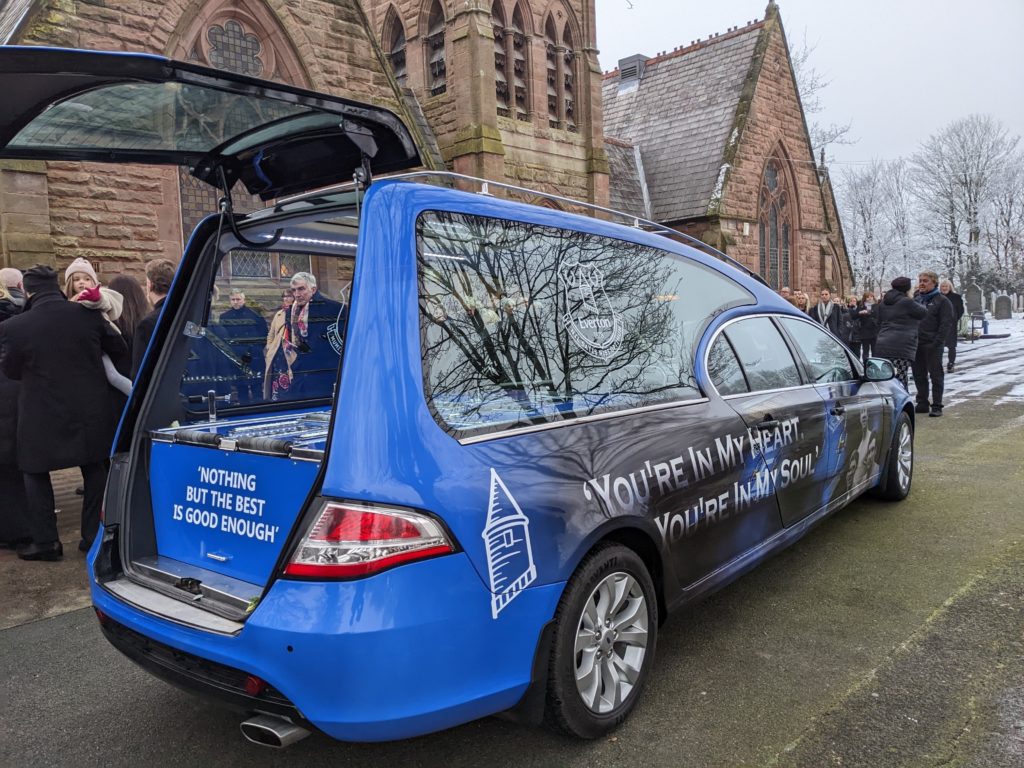 Fittingly, as he is still the first team player born closest to Goodison Park (on Spellow Lane), Neil's coffin was conveyed to the service by a royal blue hearse, with Everton FC insignia. Inside the chapel, his daughters, Ali and Kat, recited a beautiful poem called Seasons of Love that Neil had written for his wife-to-be Pauline, in 1977. They wed in January 1978 and she always kept it safely in her purse.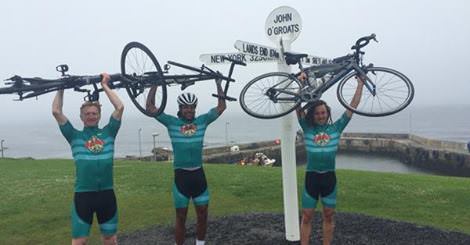 Keith Robinson gave a moving speech about his younger brother – adroitly mixing wit and warmth. He touched on his time as a footballer and recalled Neil turning vegetarian in 1970, to the shock of his mother, after seeing an animal killed on TV. His father thought it was a two-day fad, but a decade later Neil became a vegan and never looked back (earning the nickname Bananaman when at Grimsby Town in the mid-1980s). Keith recalled how Neil spread the word about his beliefs, but not in a pushy way – a prime example being his completion of a long distance cycle ride from Lands End to John O'Groats in an astonishing nine days to highlight the benefits of a healthy vegan lifestyle.
Neil was also a talented composer and wrote and produced music under several monikers. But above all, he was a loving husband, father, grandfather and brother.
A tribute was read from Neil's son, Neil Jr. before celebrant Bill Wooland picked up on the themes of a life well lived by a loving man, who lived true to his principles.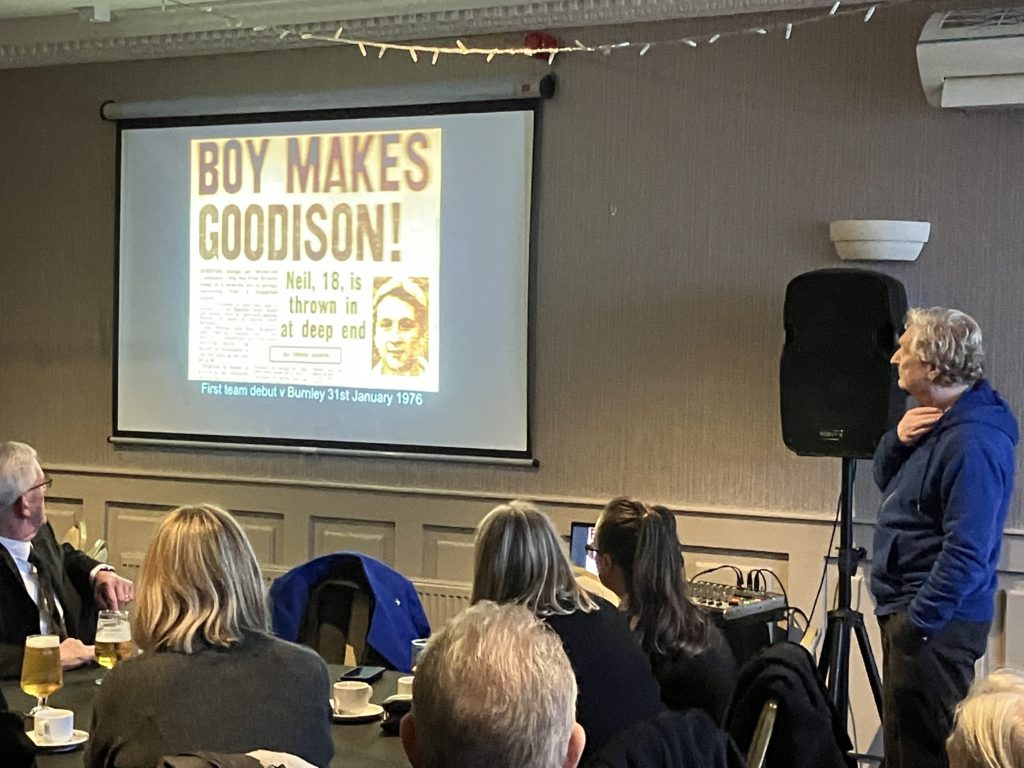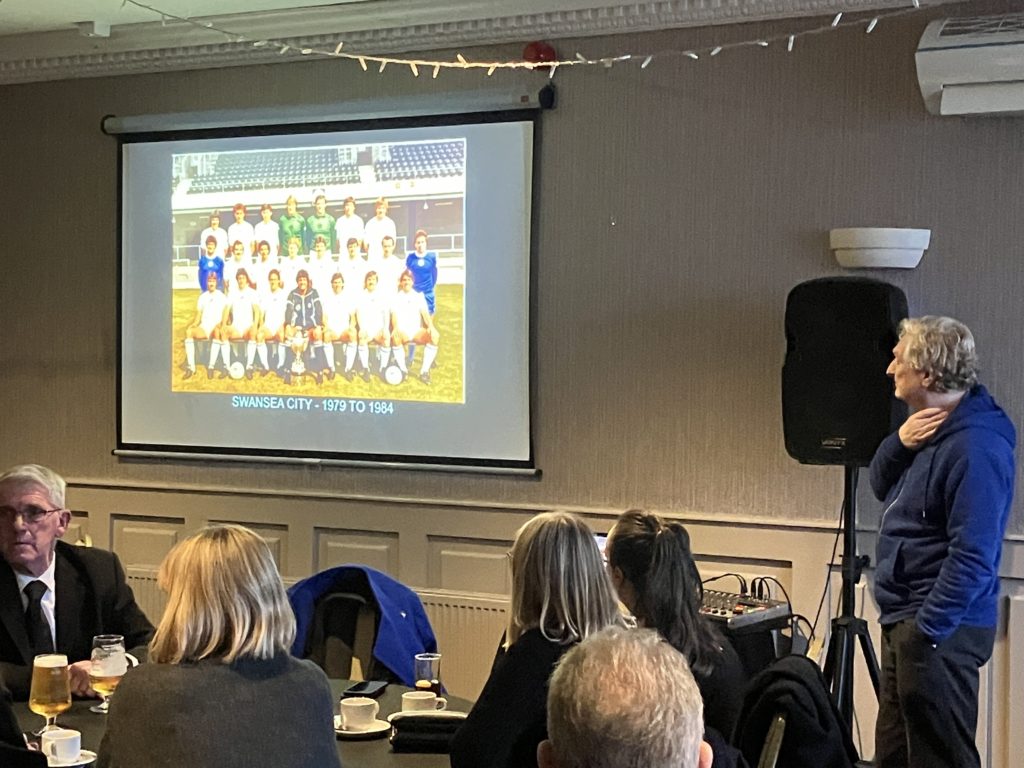 Afterwards, attendees retired to Parklands Social Club, to raise a toast to Neil and share anecdotes about how he had touched their lives for the better. His brother John had also produced a moving and often humorous presentation of images, telling the story of Neil's life, career and family, accompanied throughout by a soundtrack of several of his own compositions.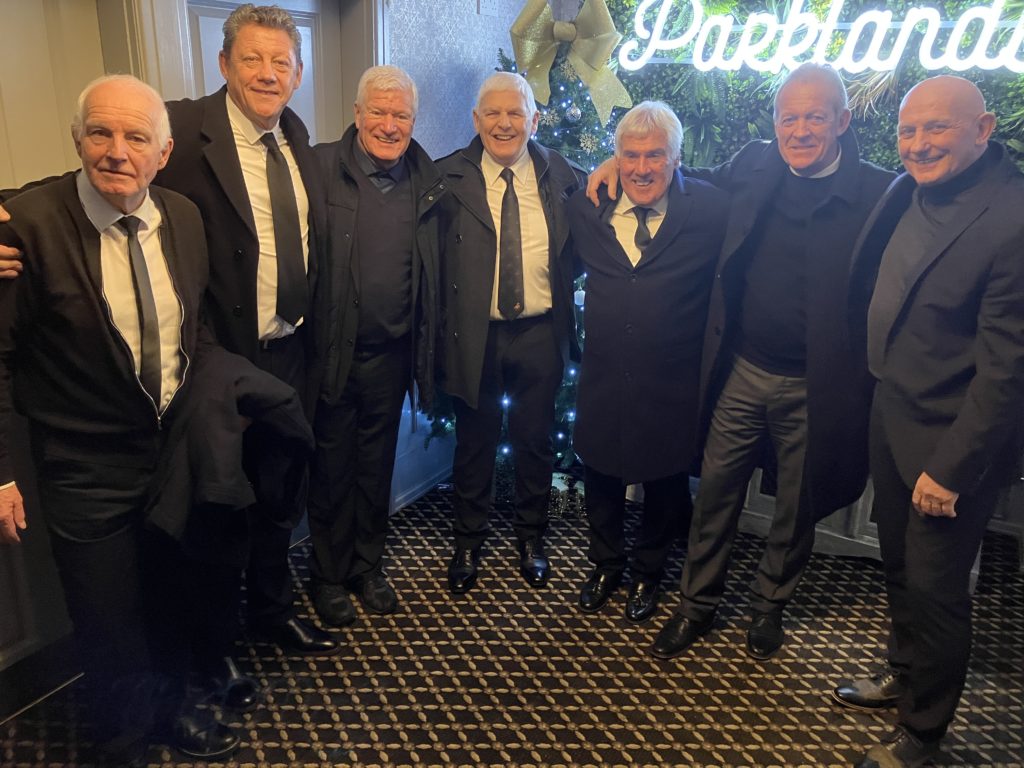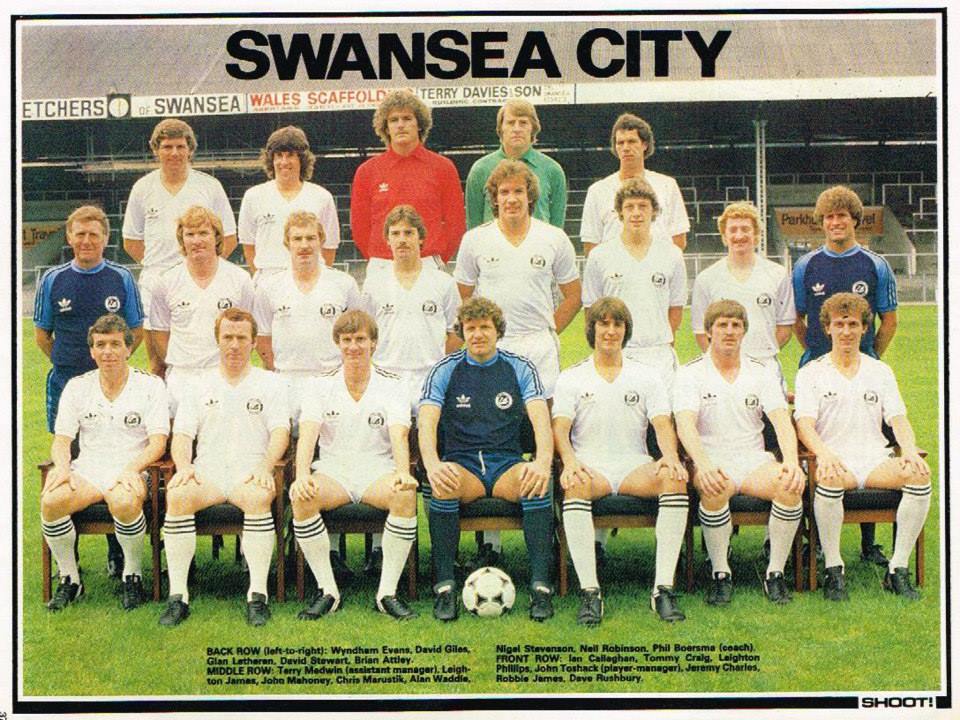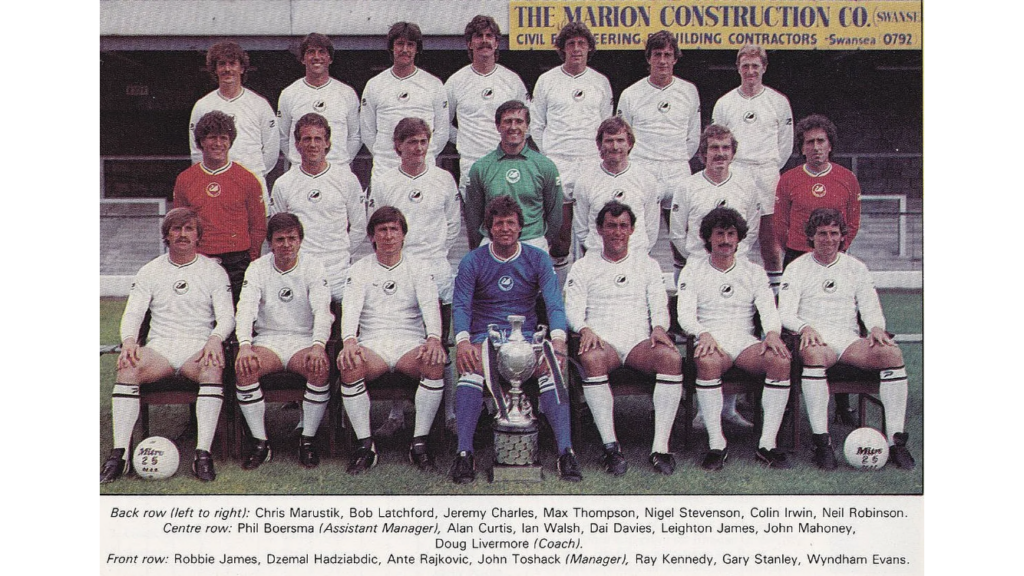 It was wonderful to hear their anecdotes from those days, and all were unstinting in their praise for Neil, both as a player, and also as a gentleman off the pitch. The fact that they had made an eight hour round trip in dreadful weather and icy road conditions tells its own story. The Robinson family were most thankful and appreciative of their presence.
In conversation, they were asked about their most memorable moment in football, and all agreed it was the game against Preston North End, in which Neil also played, which confirmed their place in the First Division for the first time in their history.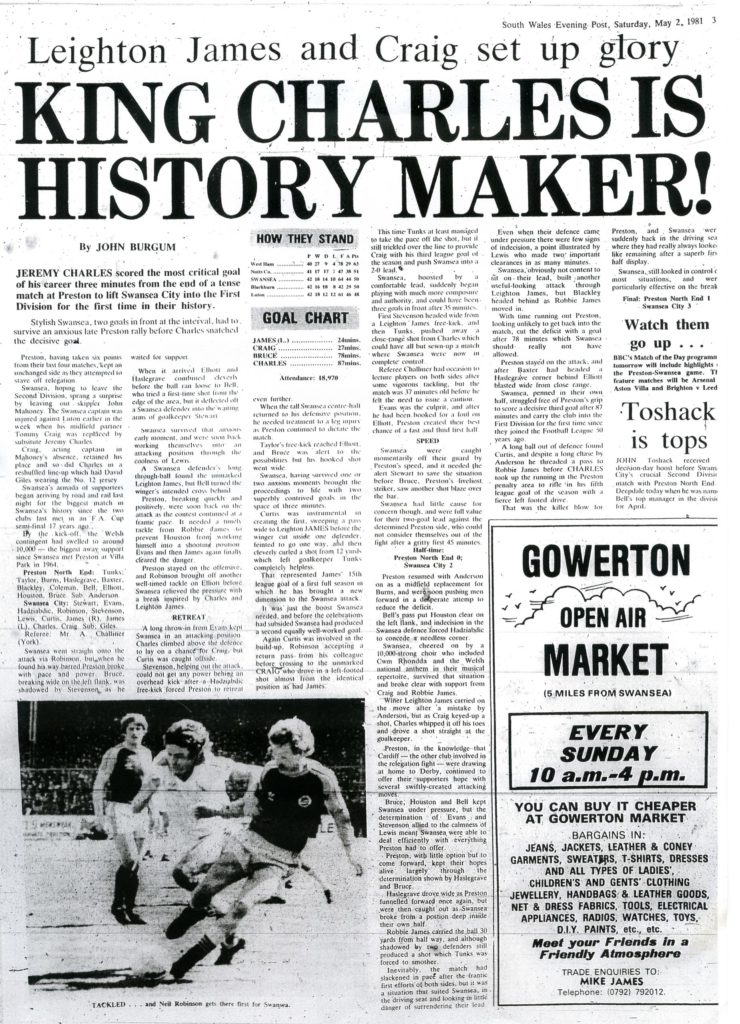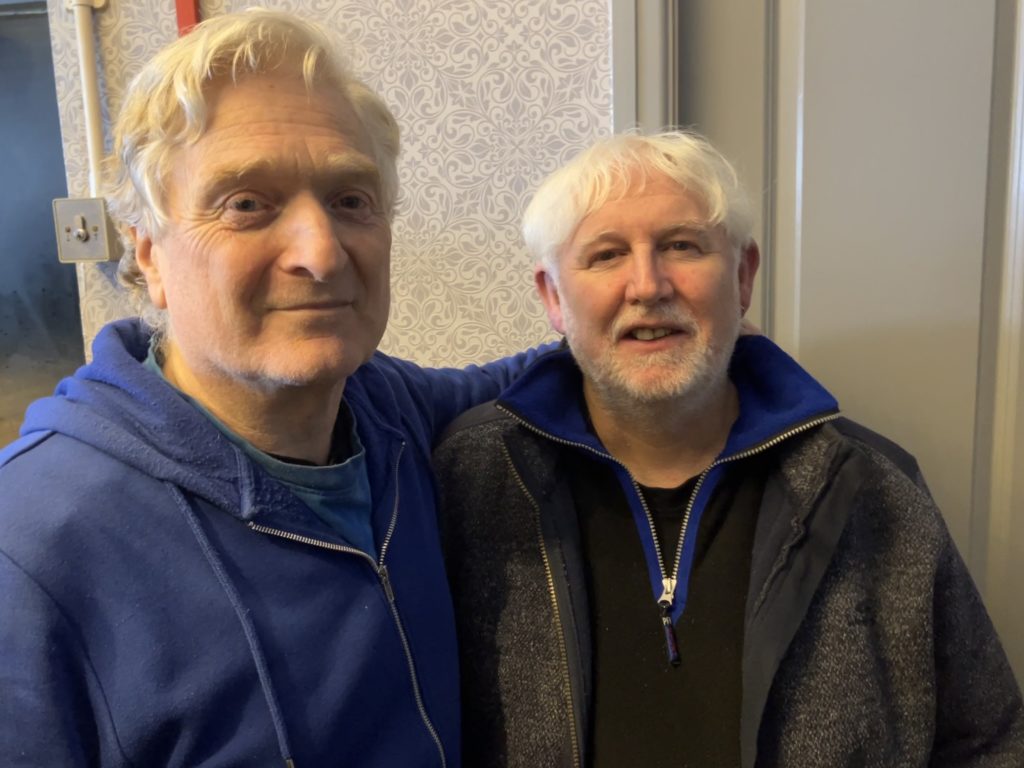 [EFCHS member Mike Royden knew Neil from their younger days, and was at school with his brother John at nearby Wade Deacon Grammar, (where older brother Ken also attended). They have been lifelong friends ever since. John was also a fine footballer, and was on Everton's books as a teenager, playing in the same team as Neil, alongside later stars David Jones and Ken McNaught.]
Neil Robinson, footballer, musician, composer, pioneering vegan in sport, family man. R.I.P.
Rob Sawyer and Mike Royden