Chris Goodwin
How long have you supported Everton?
Since 1981. Previous to this, I think I supported Tottenham Hotspur.
Who or what was responsible for you being an Evertonian – or were you 'chosen'?
I only 'followed' Spurs, because my older brother followed Arsenal. I distinctly remember watching Everton playing on the telly and thinking I liked them…. and as everyone at my school were glory-supporting Liverpool, I chose Everton.
First Everton game attended?
Middlesbrough 3 Everton 3 – 27 March 1989.
Most memorable match attended?
The above match
Where do you generally sit at Goodison?
I have never been to Goodison, in fact, I've never been to the City of Liverpool.
What aspect of being an Evertonian do you like most?
Family…. what the club stands for….. always helping others, especially when it comes to tragedies.
In what year did you join EFCHS?
2019
What is your particular area of interest or expertise in Everton's history/heritage?
England Internationals
What is your main activity/involvement with the Society?
England Internationals and I'm co-editor of the website England Football Online.
In your opinion, what is the best thing about the Society?
The realisation that even though we are supporting the same club, and are happy to shout it from the stadium roof-tops, we acknowledge that Everton FC will always, ultimately, bring us disappointment and heartache.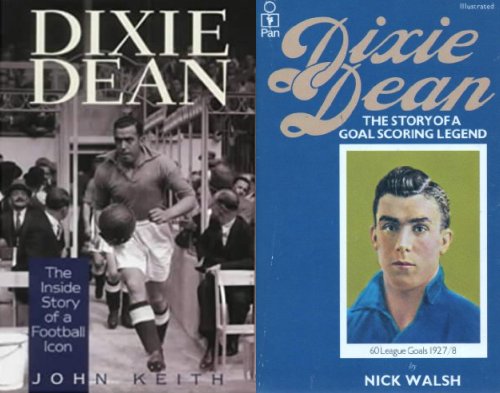 Your favourite Everton-related book?
William Dean biography
If you could travel in time, what match, before your lifetime of attending matches, ​would you choose to attend?
FA Cup Final 1966
[See the bottom of the Home Page!]
The best player you have seen in Everton's colours?
Trevor Steven
The player you wish that you could have seen, from the past?
Billy Balmer​