Author / Historian / Senior Leader at These Football Times
I have been an Everton supporter since 1962 after my father took me to see my first ever match away at Blackburn Rovers in November. ( I have written an article about this trip for These Football Times, link below). My father was an Evertonian, he was one of the many thousands who made that journey to Oldham Athletic to see the team promoted in 1954. I have attended Goodison Park for over 58 years now and my wife and son are season ticket holders in the Upper Bullens. As a ten-year-old I was also fortunate enough to have attended every game at the 1966 World Cup at Everton.
I took early retirement from my post as Deputy Headteacher at Formby High in 2014, where I taught David Prentice's son – Daniel, and decided to become a football historian and writer. I am currently employed as a Senior Leader at These Football Times , an independent website which has over 55k followers on Twitter and produces a monthly magazine which always sells out.
My articles have appeared in When Saturday Comes and The Athletic. I have featured in the Liverpool Echo's – 'A view from the Gwladys Street' where one of my pieces was showcased by ComuTricolor.com , a leading Colombian website. (See https://comutricolor.com/colombianos-en-el-exterior/paul-mcparlan-espera-que-james-rodriguez- sea-el-maradona-de-everton/ )
In addition, I am a regular contributor to the excellent Black Watch fanzine. I have written numerous features for These Football Times about Everton, recalling games and occasions which may have slipped from the minds of some fans. David Prentice referred to my piece on watching Everton from the 'Boy's pen' as 'an outstanding piece of football history'. Rob Sloman, the director of the Howard's Way film, told me that when he was researching for the project, the first source that he used was an article I had written for the By Far The Greatest Team site about Andy Gray. As a result, I was invited to attend a pre-launch press event at Goodison Park in November 2019, where I was able to interview Rob, Andy Gray, Derek Mountfield and Peter Reid.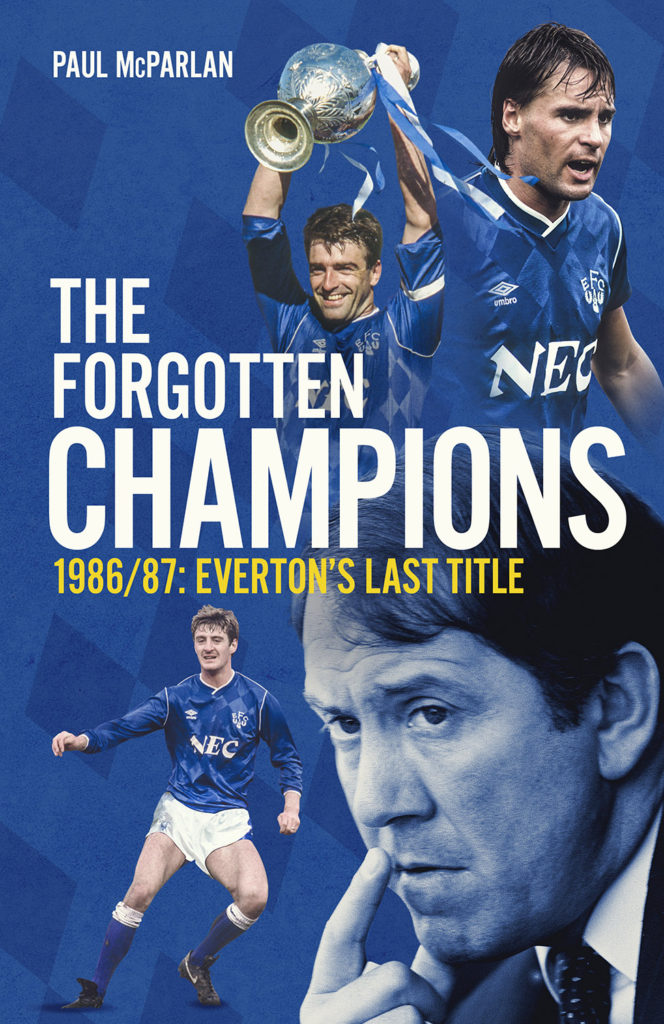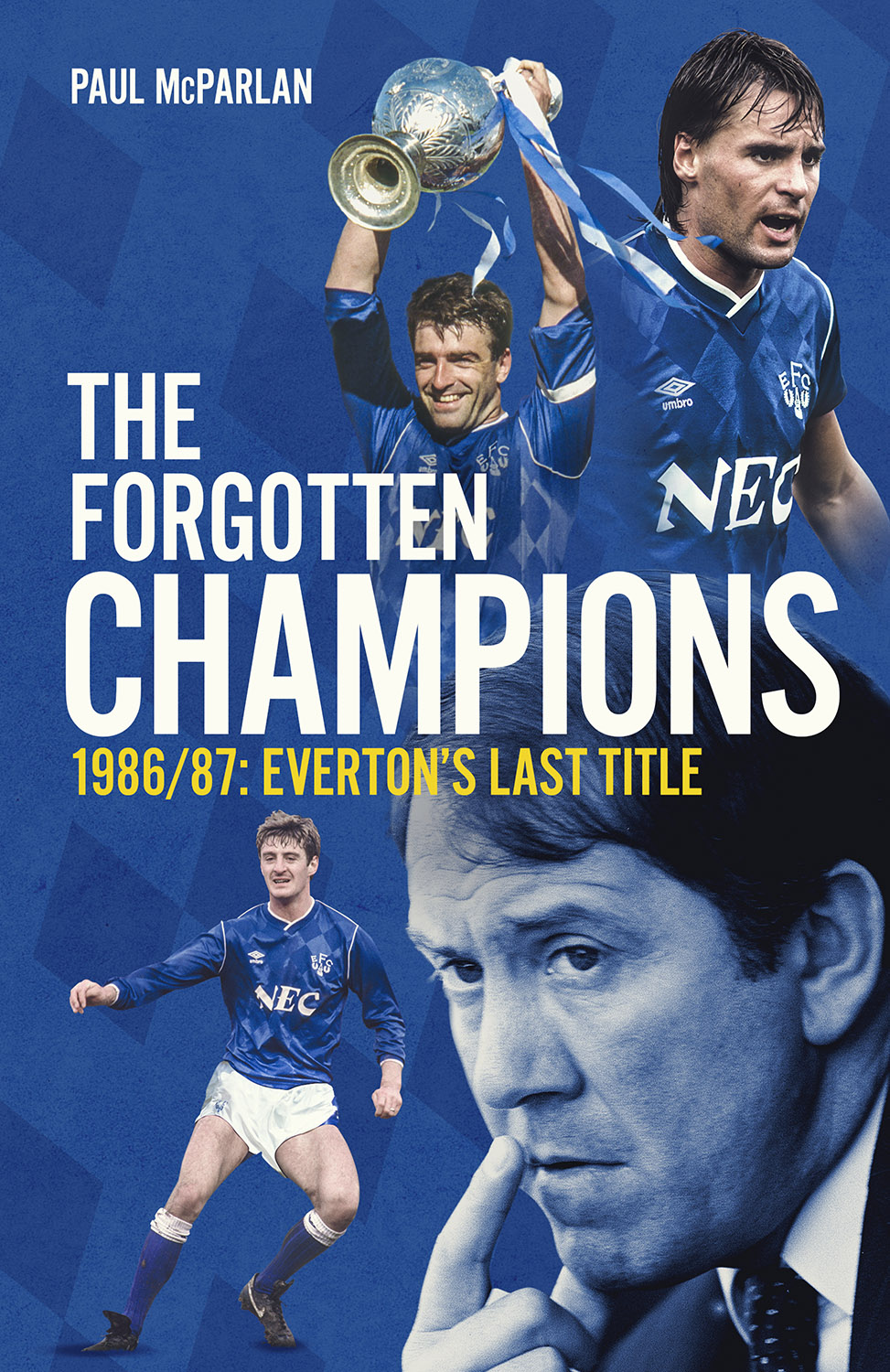 I am a regular guest on Everton podcasts such as The Blue Room and The Monday Show, where I have appeared several times with Gavin Buckland. My first book is due to be released by Pitch Publishing on 27 September. It is called 'The Forgotten Champions' and is a detailed account of Everton's last title win in 1987.
Lyndon Lloyd has been kind enough to share my work on his ToffeeWeb site where I enjoy describing events, matches and players that have perhaps slipped under the radar somewhat. My recollections of the trip to a rain-soaked Meadow Lane in March 1984 prompted a massive reaction from fans who were drenched that day.
I have an extensive collection of programmes from 1962 onwards as well as numerous books on the club's history. I pride myself on my knowledge of Everton and our history, although I have some way to go to match the levels of Gavin Buckland!
There are so many players and games that remain to be brought to a wider audience of Blues and I'm hoping to have the opportunity to research these topics for the society.
I am absolutely committed to ' Promote and preserve the heritage of our great football club.'
Selected articles by Paul McParlan
My First Football Match; Everton v Blackburn in the harsh winter of 1962
The Mersey Millionaires; Everton's incredible class of 1963
The showman and the dynamo; the unique similarities between George Best and Howard Kendall's careers
Singing in the rain with 10,000 Evertonians; the personal story of an FA Cup away day at Notts County in 1984
Only the strong survived – remembering the brutal Boy's Pen at Goodison Park in the 1960s
Remembering the never ending final; Everton v Aston Villa, and the three games to decide the 1977 League Cup