Everton Heritage Society and Everton Football Club rededicate grave of important football figure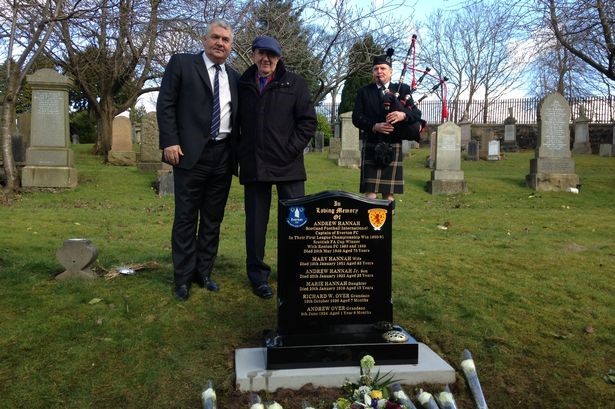 The only man in history to captain Everton and Liverpool lies in a marked grave for the first time thanks to the efforts of the Everton Heritage Society and Everton Football Club.
Andrew Hannah, who captained Everton to their first League Championship success in 1891, then led Liverpool to Lancashire League and Football League Division Two titles, had lain in an unmarked grave at Kilbowie Cemetery in Clydebank since his untimely passing in 1940.
On Saturday Everton Heritage Society Chairman Brendan Connolly and former Echo Sports Editor Ken Rogers attended a ceremony at Kilbowie Cemetery along with Everton FC ambassador Ian Snodin to rededicate the grave and ensure that one of football's most important figures had his achievements duly recognised.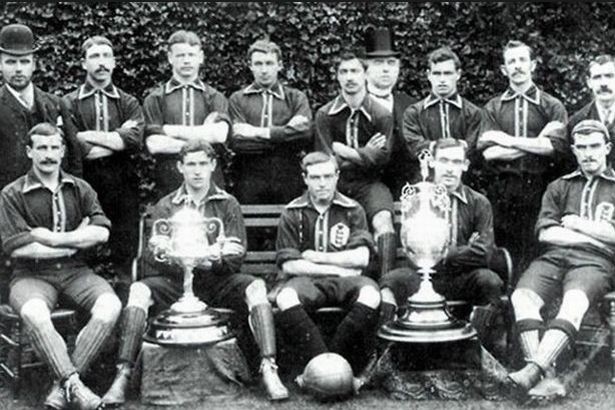 Everton's 1891 champions, captained by Andrew Hannah (front left)
Born of Irish parentage on 17 September 1864, at Renton, Dunbartonshire, Hannah started his football career playing at full-back with the Renton club.
He was in the side that beat Vale of Leven 3-1 in the 1885 Scottish FA Cup final and when they lifted the trophy for a second time in 1888 with a 6-1 win over Cambuslang.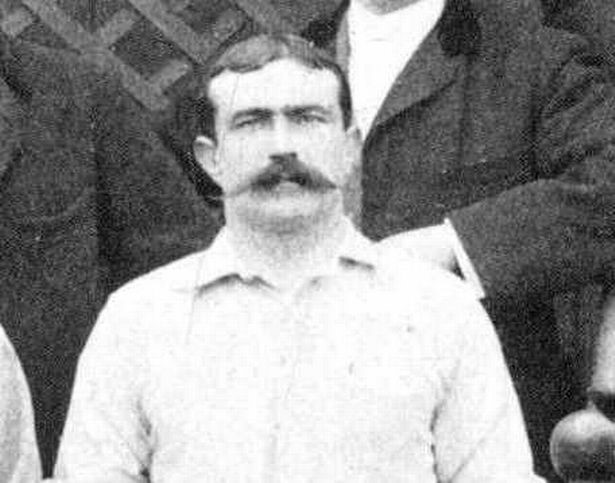 Andrew Hannah, Liverpool captain 1892-95
On March 3 that year, he won his only international cap when he represented Scotland in a 5-1 win over Wales at Easter Road, Edinburgh.
On 27 April 1888, Hannah married Jessie Thompson and listed his occupation as being a dairyman. The next month, he played for Renton, Scottish Cup winners, in an exhibition match for a Pewter Trophy against the English FA Cup holders West Bromwich Albion at Hampden Park. The game was billed as the 'Unofficial World Championship' with Renton running out 4-1 winners.
Hannah later signed for the West Midlands club but failed to settle and quickly returned home.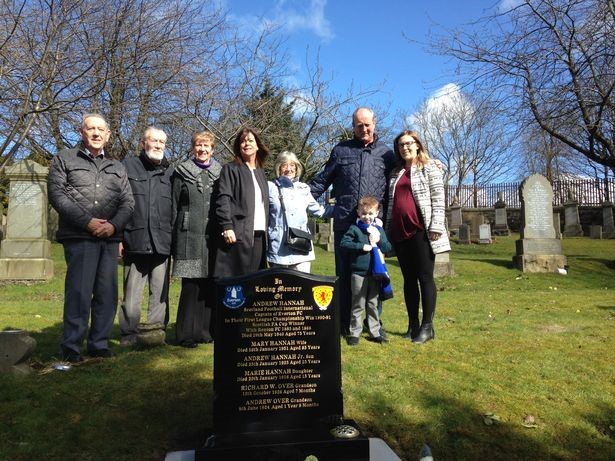 The newly rededicated gravestone for former Everton and Liverpool captain Andrew Hannah and family members
On March 23 1889, he arrived in Liverpool with the Renton team for a game against Everton that drew a crowd of more than 12,000 spectators to Anfield. Everton won 2-1, but Hannah must have impressed as he signed for Everton shortly after.
He played 42 league and FA Cup games for the club in a two-year spell finishing as league runners-up in his first season and captaining the side to a league championship in his second.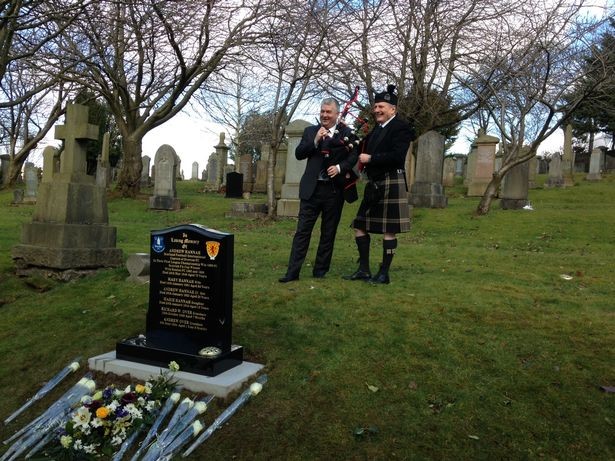 Everton FC ambassador Ian Snodin enjoys an unexpected bagpipes lesson
Having initially returned to Renton for one more season, Hannah was then persuaded to join the newly-formed Liverpool Football Club.
He captained them to both the Lancashire League and Football League Division Two championships but tasted the bitterness of relegation before he returned to Scotland where he signed for Clyde.
Andrew Hannah died, in May 1940, at the Western Infirmary in Glasgow.
He was buried in an unmarked grave which will now carry a new headstone to mark his achievements in the game.