Thursday 26 May 2022 was the day of Jimmy Harris's final farewell. In the mid-afternoon, the cortège transported the 88-year-old former Toffees striker past the stadium he had graced. A number of supporters had come out to applaud as the hearse drove slowly along Goodison Road. I chatted to an 81-year-old supporter from West Derby, who recalled watching Jimmy in his 1950s heyday. He told me of Jimmy's quicksilver movement around the pitch and his rasping shot. He fondly recalled a smartly struck Harris goal against the Busby Babes. Another supporter had come all the way from Doncaster to stand by the Kendall-Harvey-Ball statue to pay his respects to Jimmy. The cortège stopped briefly so that the family mourners could thank the fan for his touching dedication.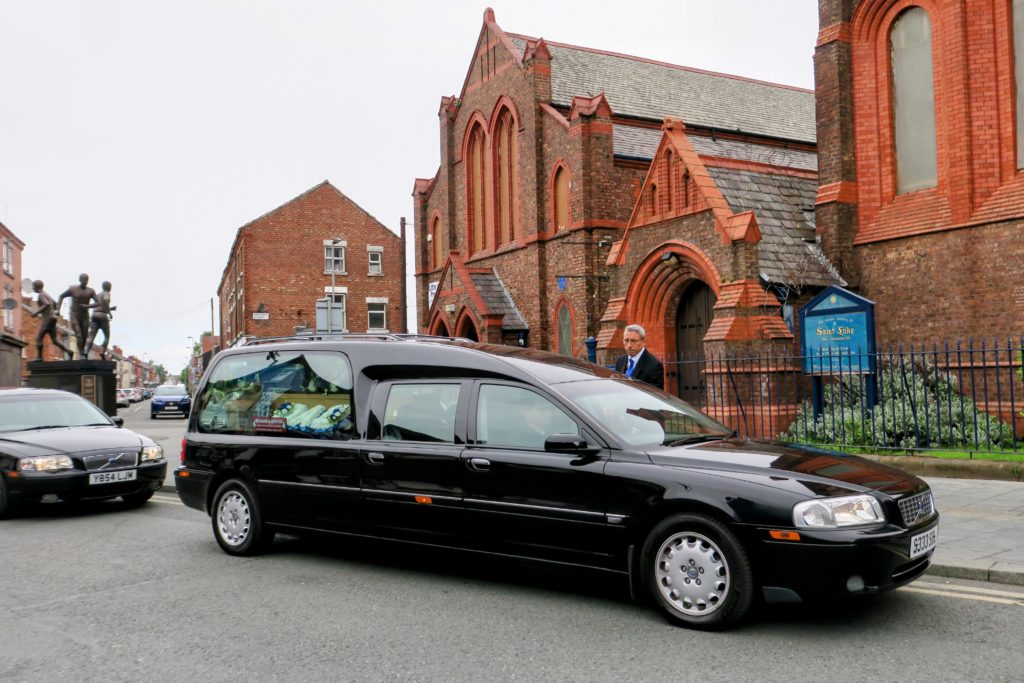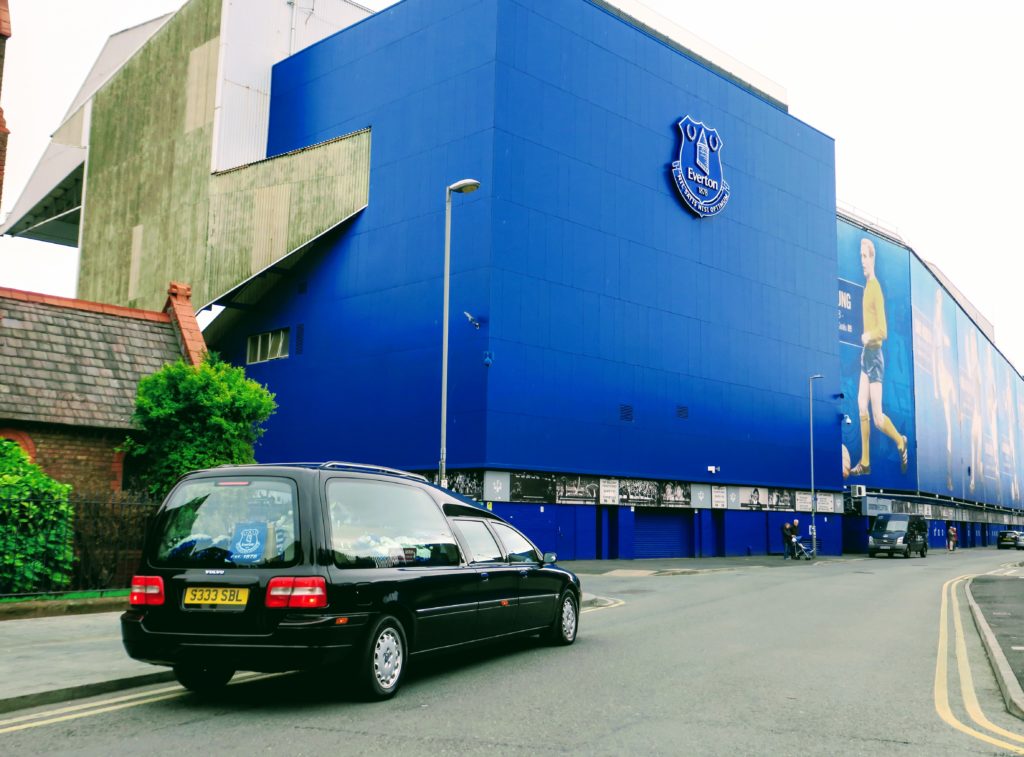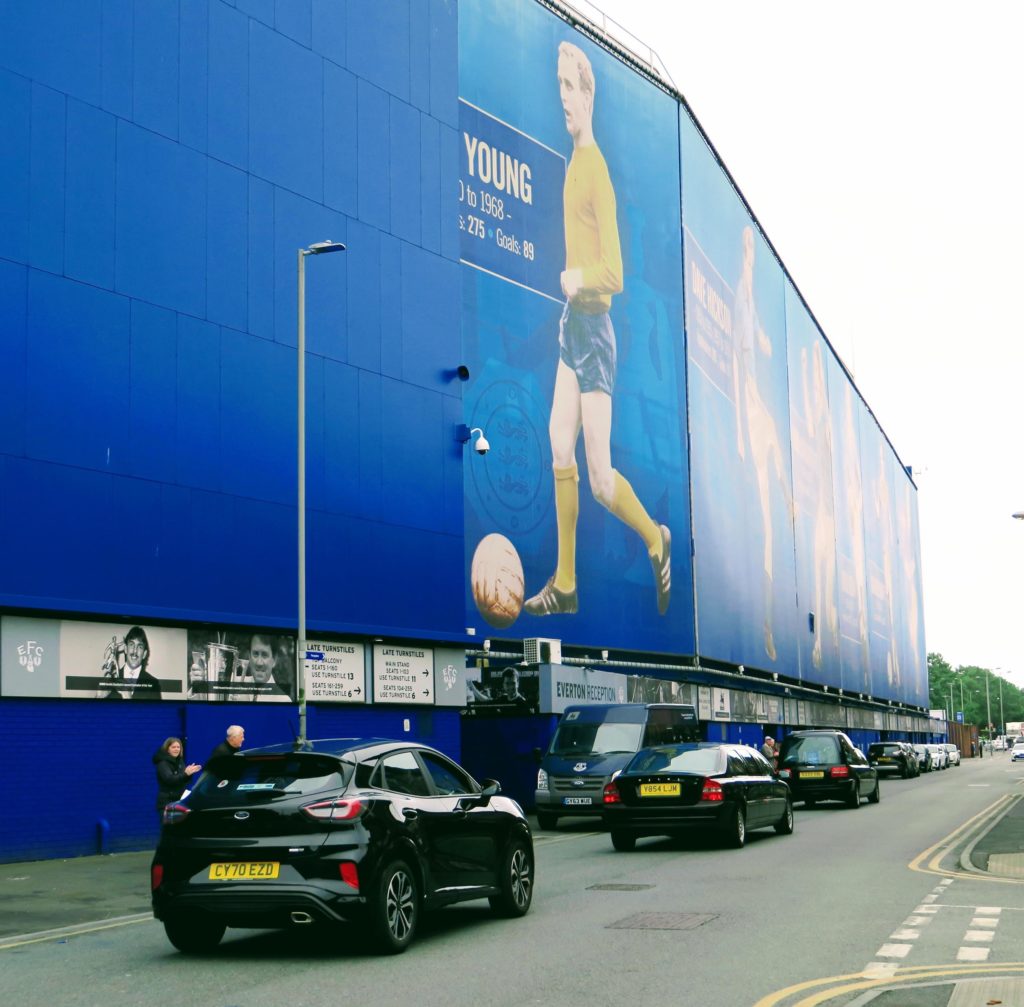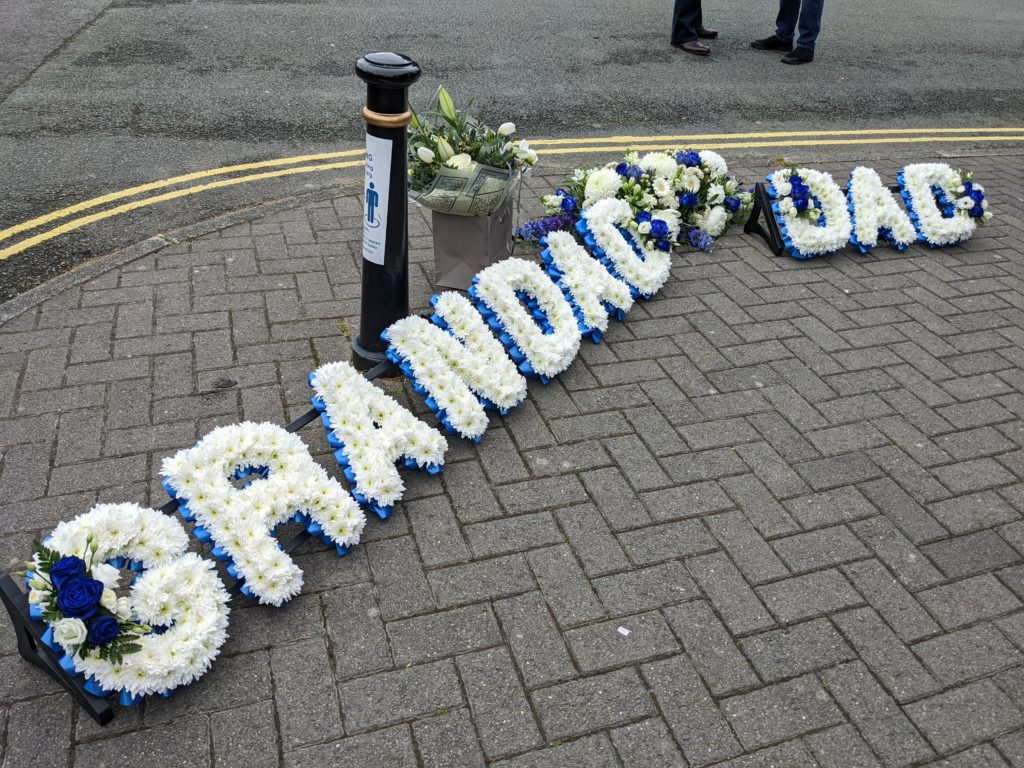 The funeral took place at Landican Crematorium. It was standing room only in the chapel, with family, friends and football supporters in attendance.
Everton FC, Jimmy's beloved club, was represented by Ian Snodin, Graham Stuart and Darren Griffiths. Members of Everton FC Heritage Society were also present.
It came as little surprise that the Z-Cars theme had been chosen as the entry music. That great football hymn, Abide with Me, was sung during the service, and Sweet Caroline by Neil Diamond, one of Jimmy's favourite artists, was played as people left after the service.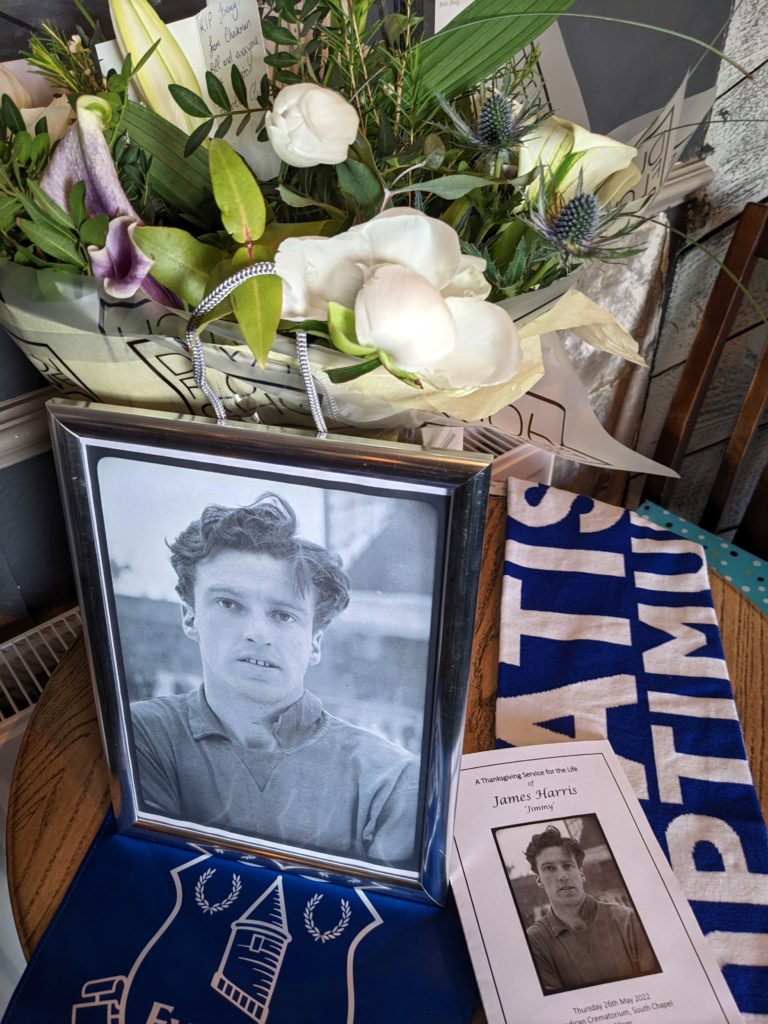 Mike Davies, officiating, spoke of Jimmy's life, growing up down the road from Prenton Park, and his journey to wearing the Everton number 9 shirt. Jimmy's grandson, Rob, gave a heartfelt eulogy for the man who accompanied him to Goodison Park many times (sometimes calling in on Everton FC Heritage Society at St Luke's Church Hall) and gave him much valuable guidance in life. Rob Sawyer spoke about Jimmy's impact at the Toffees in the mid-1950s, his wonderful cutting humour and his great service to Everton historians in recent years, with his sharp recall of events at Goodison Park over sixty years ago.
The wake was held at the Shrewsbury Arms – Jimmy's local watering hole prior to the pandemic.
Jimmy Harris on one of his several matchday visits to EFCHS in St Luke's Church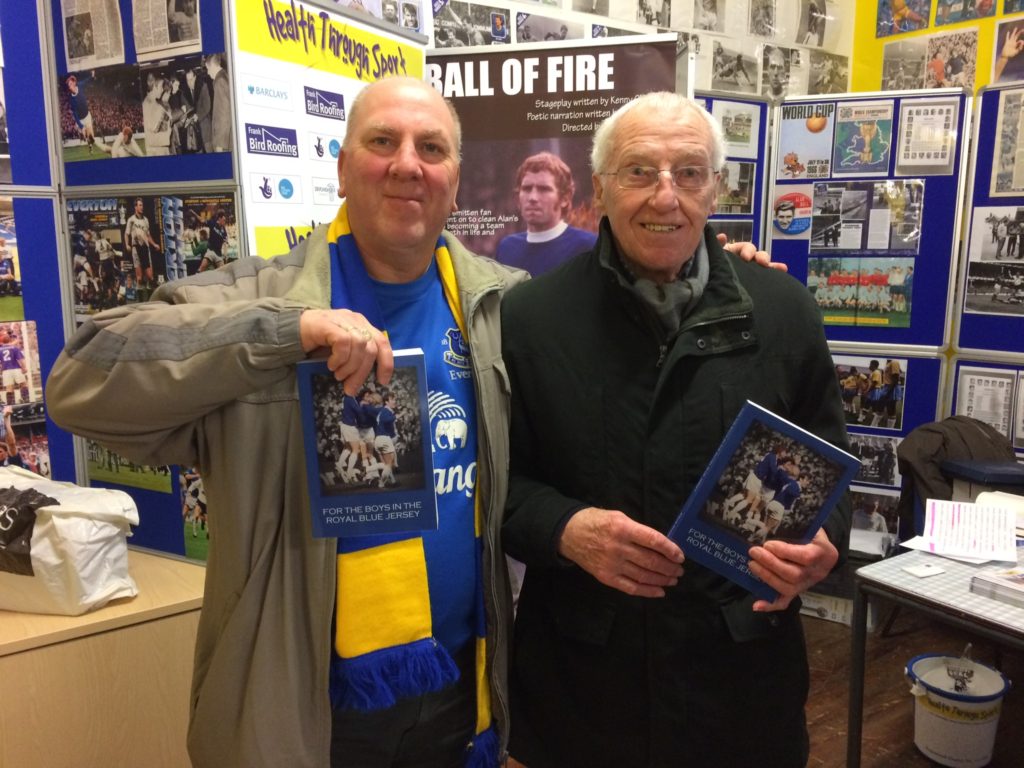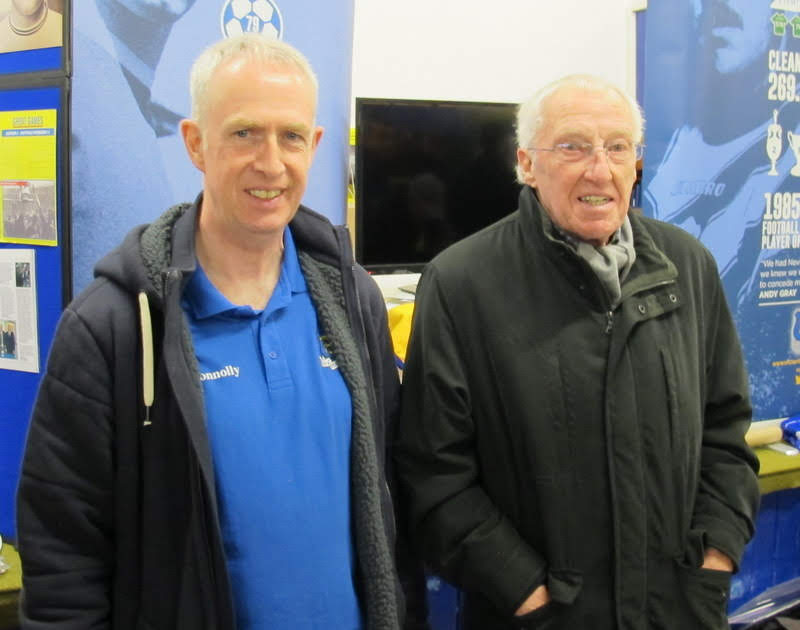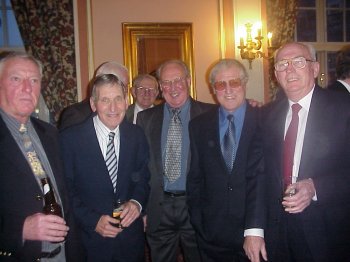 Links