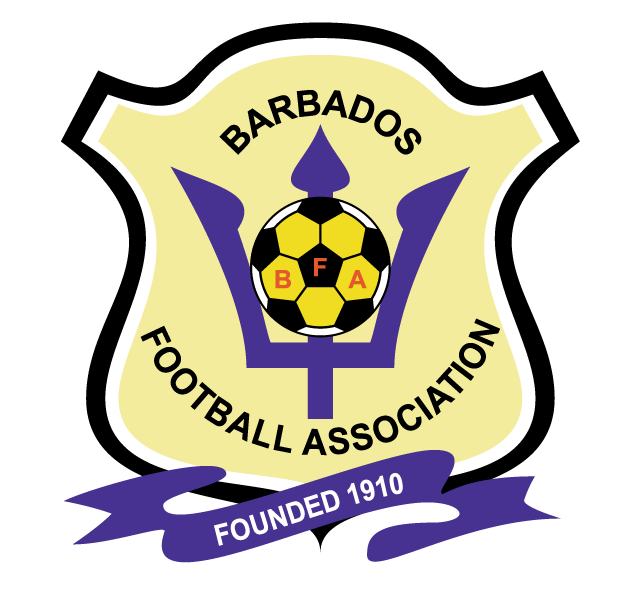 Whilst researching the famous name of Everton around the world, I discovered that there was a very successful team in Barbados which lasted into the latter part of the 20th century.
The Barbados Football Association (BFA) was founded in 1910 and celebrated its 100th anniversary in 2010. Originally named the Barbados Amateur Football Association, that name was changed in 1925.
The Everton FC of Barbados was founded/established in 1935 in Greater Bridgetown, the club was relatively successful locally and regionally in both league and cup.
Success first came to the club in the form of the BFA Cup in 1948, the first of no less than five FA Cups in their history, matching Everton FC in the UK. The first taste of a league championship came in the first of two-great double-winning sides in 1960. They went on to successfully repeat the double in 1962.
It was another 24 years before winning the cup again by beating Pinelands in 1986. A year later in 1987 they captured the Championship for the final time — the same year that their English cousins last won the English League.
They played in the Umbro long-sleeved green with black and white rectangles in the armpits, red shorts with the same rectangles and our white socks. Harris Paints was the club sponsor for many years and they even employed several of the players.
The last time they won the Cup was against Paradise in 1990. In fact, unlike their English namesakes, 1950 was the only time they lost out in the final, going down to Spartan. The club's colours were Red and Green and the smattering of white as my colleague in the Caribbean, Martin Parris, delightfully describes.
Everton went on to produce some of the country's finest international players, including the late Reggie Haynes who scored in the West Indies tour of the UK, Sir Branford Taitt who was Barbados Consul General, as well as being former government minister and President of the Senate. There were also at least two Barbadian FA Presidents in the late Denis Cumberbatch and George Lascaris.
Everton and New South Wales were the leading clubs. Everton's goalkeeper, Dennis Cumberbatch (pictured below), represented the island before Lloyd Seale of The Lodge School. The club also produced a national team manager in Malcolm Ifill and, reputedly, the most successful national coach in Horace Tobacco Beckles, whose claim to fame is defeating Costa Rica 2-1 in WCQ.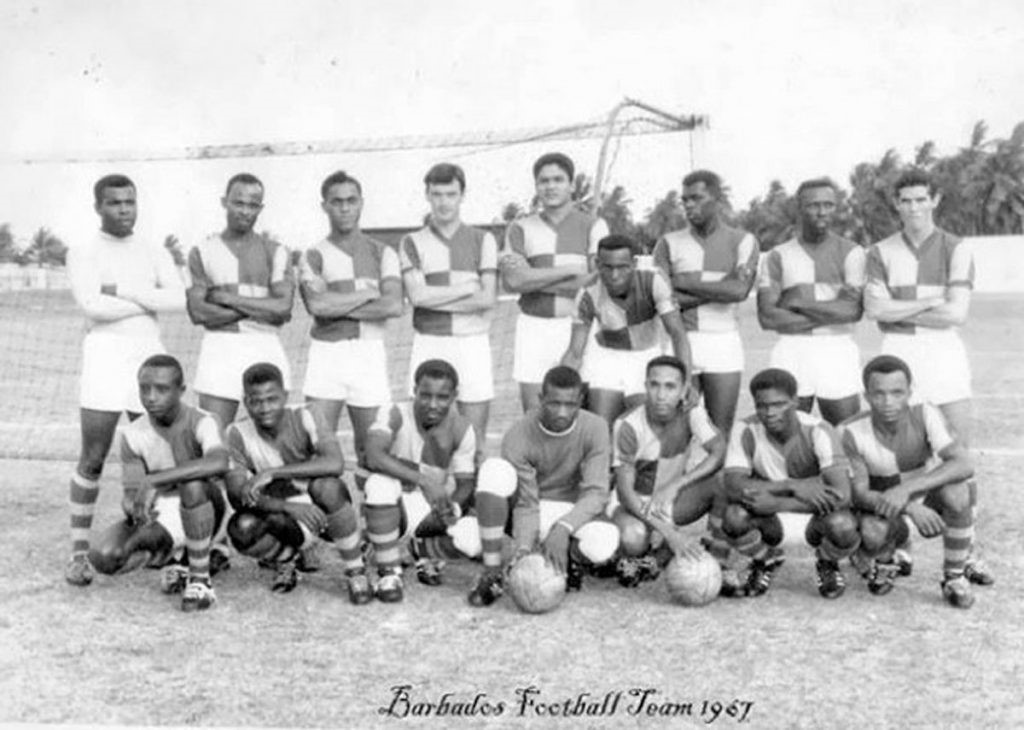 A unique and historic tour of a West Indies football team to the United Kingdom took place in August 1959. The team consisted of players from Jamaica, Barbados, Trinidad, and Guyana, with Reggie Haynes representing the Barbados Everton club. They played against English and Irish teams, winning four games, and losing 14. For the record, the known scorers showed Everton players Reggie Haynes scored four tour goals and Alvin Corneal grabbed two.
| | | | |
| --- | --- | --- | --- |
| DATE VENUE | OPPONENT | SCORE | GOALSCORERS (where known) |
| 1- 9 St Austell | Cornwall FA XI | 1-0* | |
| 3- 9 Penzance | Cornwall FA XI | 2-1 | Haynes |
| 7- 9 Weymouth | Dorset FA XI | 4-2 | Parker, Bartlett |
| 10- 9 London | Isthmian League XI | 3-1 | Gray |
| 12- 9 Wealdstone | Athenian League XI | 7-2 | ? |
| 16- 9 Spalding | Spalding United FC | 0-3 | Parker, East, Haynes |
| 19- 9 Wisbech | Wisbech Town FC | 5-4 | Gray, Parker x2, Julian |
| 23- 9 King's Lynn | King's Lynn FC | 3-1 | Parker |
| 25- 9 Ely | Ely City FC | 1-2 | Haynes, Corneal |
| 30- 9 Newmarket | Newmarket Town FC | 1-3 | East x2, Parker |
| 3-10 Peterborough | Peterborough United FC | 4-1 | |
| 7-10 Barking | Barking FC | 1-2 | Corneal, Haynes |
| 10-10 Ipswich | Great Britain Olympic | 7-2 | Parker x2 |
| 12-10 Bromsgrove | Bromsgrove Rovers FC | 5-0 | |
| 14-10 London | Crystal Palace FC | 11-1 | Own goal (Noakes) |
| 17-10 Oxford | Pegasus FC | 3-1 | East |
| 21-10 London | Millwall FC | 5-1 | East |
In 1962 the Everton side was represented by no less than 10 members of the touring Barbados National Football Team to British Guiana:
Alvin Corneal (Everton), Claude Gregoire (Everton), Harcourt Hinds (Everton), Reggie Haynes – Captain (Everton) Dennis Cumberbatch (Everton), Rawle Pickering (Everton), Lenville Small (Everton), Gregory Williams (Everton) and Martin Gill (Everton)
Not unlike the original UK Everton — Brandford Taitt, Denis Cumberbatch and George Lascaris, along with Philip Blaggrove — the club produced a conveyor belt of international players, especially goalkeepers.
The outstanding roll call members with national team caps not already mentioned are so gracefully described in Martin's own words:
Denis Harewood– 15 unbroken years from the 1970s
Philip Blaggrove– the best goalkeeper I have ever seen or played with and against
Trevor Turbo Allamby– like Harewood, blessed with mercurial speed and aerial ability and dribbling prowess matched only by his equal shooting with either boot
Adrian Hall– Best all-round player in my lifetime with balance in attack and defence, as well as skills on and off the ball, superb passing, and control with the live or dead ball scenario
Mike King– The most magnificent of holding midfield maestros, could speed up or slow down the tempo of the game when needed and with one graceful turn, create space amid a riot. His son, Chris, is national Beach Soccer coach
Mark Alleyne– Dabbled with coaching in the later years before the club went into hibernation. Solid central defender and was Chief Steward at Stamford Bridge at his UK club, Chelsea.
Alvin Corneal – represented his native Trinidad and Tobago in both Football and Cricket as well as serving as a FIFA Coaching Instructor for the FUTURO Football Education Programme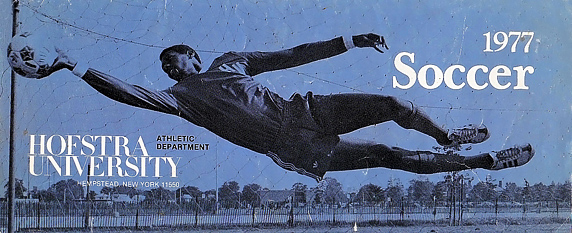 George LasCaris- President of the Barbados Cup, has had a long and varied involvement in football over the past four decades
At 16, he was called up to the Junior National team as a goalkeeper until he gained selection to the Senior Team two years later
He was an outstanding collegiate player representing Hofstra University in the then E.C.A.C. Conference New York USA
A very serious injury in his senior year ended any hopes of a professional career even though he had received several offers for N.A.S.I. teams
He returned to Barbados and served with the Everton Football Club in several capacities before being elected Manager of the Junior National team.
In 1987 he was first elected President of the Barbados Football Association and was subsequently re-elected on four other occasions. Today his passion is the Barbados Cup.
For Martin's part, he describes himself with such grace as a man who enjoyed his role as a fringe squad player, assistant manager, chairman of the disciplinary committee and VP and President of the club in the early 1990s.
In the Barbados FA he was Media/Press Officer in the early 2000s and he is currently on the Futsal and Beach Soccer subcommittee as well as an active broadcaster.
Acknowledgements
Martin Parris former Everton (Bridgetown) Player, Assistant manager & Vice President
George LasCaris- The President of the Barbados Cup
Patrick I. Beckles Football Consultant Barbados
http://barbadosfa.comhttps://www.bajanthings.com/football-in-barbados-in-the-1950s-1960s/