Fred Barber was signed by Everton as back up cover for Neville Southall in April 1986 for £50,000 from Darlington. During a brief stay, he was never required to play a first team game and was sold to Walsall, with Howard Kendall doubling his money.
Fred tells me how the move to Everton happened and quite a story it is.
It was a Wednesday night, 26 March 1986, and I was watching the highlights on TV, of Republic of Ireland vs Wales from Lansdowne Road, Dublin. Neville Southall the Everton and Wales 'keeper had torn his ankle ligaments,which would keep him side-lined for a period of time. Everton of course had Bobby Mimms as their number two, but needed another keeper just in case Bobby got injured orsuspended.
At the time I was at Darlington, and our game the previous night against Mansfield Town had been postponed due to the bad weather and re-scheduled for the following night. Thatmorning the manager, Cyril Knowles phoned and I was expecting him to say the game was off again. However, I was told that Everton had come in for me and asked to get down there ASAP for talks.
My girlfriend at the time, who later became my wife, had a car so I went around to her house, where her mum told me she was at her friends having her hair done. I finally caught up with her and asked her for her car keys. When she asked why, I told her I was going to Everton and she said, "I'm not going to London" !!!
I drove to Darlington where John Craggs, who was the assistant coach, drove me to Liverpool. We had to be there before 3pm to get the deal signed, sealed and delivered.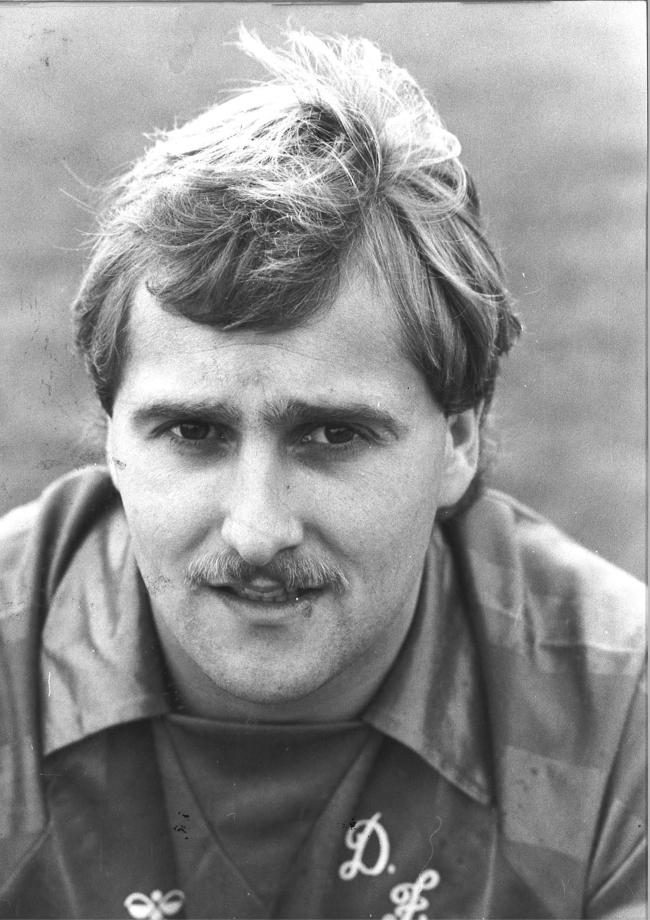 Darlington had played Telford in the FA Cup, drawing at home before going to their place for the replay. The draw for the next round had been concluded with the winners of our tie going to Goodison. Howard Kendall had come to the replay with a view to watching their opponents for the next round. Although we lost, I had a very good game and that was when I caught his eye. A lot of clubs were looking at me, such as Southampton and Newcastle and I did go for talks to Fulham, but I didn't like London being a northern boy.
When I moved to Goodison, my girlfriend packed the car for the journey. She had an old mustard coloured Ford Fiesta which had a few rust patches and loads of body filler was visible where it had been sanded down. The car was all spotty like Super Ted.
Driving down I felt very embarrassed, as it must have looked like Del Boy's day out. We had arranged to meet the Everton chief scout at a service station on the M62, from where we were supposed to follow him to Bellefield. When we arrived, we had refreshments and were told to follow Gary Stevens to the Hilton hotel in Liverpool, where we would be staying.
As we were leaving Bellefield, autograph hunters were waiting for signatures and I wasn't expecting anyone to recognise me, coming from Darlington. The window on the driver's side wasn't in good working order and was difficult to wind down. Gary Stevens was in his big BMW and his CD player was worth more than my car. As he got to the end of the queue, Gary shot off and I was stopped to sign an autograph or two, when someone leant on the dodgy window leaving it cock eyed. I then set off in hope of catching Garyand noticed that my temperature gauge was on red and there was smoke billowing out. I was thinking, we aren't going to make this, and wondering what we would do next, but eventually we caught up with Gary as he'd been delayed at the traffic lights. As we approached the Hilton hotel, a man dressed in top hat and tails greeted us and said, "Can I park the car for you Sir?" I replied, "You can park it in the River Mersey for all I care"
I was at Everton between 6-8 months and finished the season off with them. I had been in the squad a few times, and once I remember I was included in the squad to play at Manchester United. I went in my car again as I was heading back to the north east later, to get some more of my belongings. I had my Everton tracksuit on, and had no idea how big crowds were,going to games in the top flight.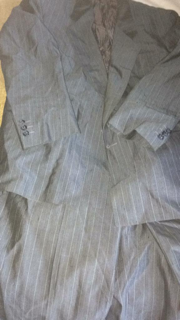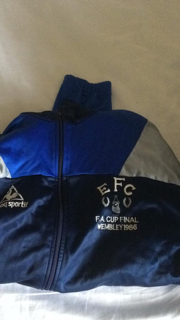 I arrived about 13.50 thinking that I wasn't going to make it, so I stopped a Policeman and asked "Where's the players car park mate?" He asked me who I was. I told him that I was the Everton number two. He replied, "I'm Mickey Mouse, so drive on". I had to get out and run to the ground while my girlfriend parked the car, arriving just in time.
I did play for the reserves and recall one game in particular, against Leicester City, where I had a very good game. Walsall came in for me then, with an offer where Everton doubled their money.

I was never going to break into the Everton first team, especially once Neville came back from injury. He was a unique person who worked really hard, who you put in the same category as Gordon Banks and Ray Clemence and keepers of that class. Neville worked so hard that he would take the saddle off his bike, before riding to the training ground. He had a great winning mentality.
I wasn't the greatest of keepers, but worked hard which is why I achieved the level I did and have always believed that if you work hard enough, you will get somewhere.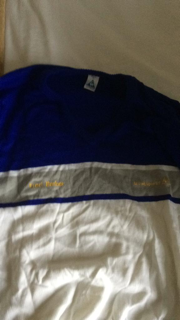 I travelled with the team to Villa Park when we played Sheffield Wednesday in the 1986 FA cup semi- final. I couldn't play as I was cup tied and when they got through to the final, Everton signed Pat Jennings as cover for Bobby Mimms. We ended up being roommates on the eve of the finaland to share a room with a fellow keeper who I'd admired all of my life and listen to his stories was amazing.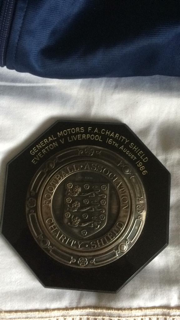 It was a great experience to be with the squad at Wembley that afternoon and to see how passionate and friendly both sets of fans from the same City were. I was on the bench in the Charity Shield at Wembley in 1986, and was also on the bench at Anfield in the Screen Sport Super Cup. I am still involved in the game in a coaching capacity.