A version of this article was previously published in When Skies Are Grey, the digital Everton Fanzine.

George Rooney was a boyhood Blue, growing up off Mere Lane and, later on, in Knowsley. The full-back represented Liverpool Schoolboys and joined Everton as an apprentice in 1962. Coming through the ranks with him at Goodison had been the likes of Gerry Glover, John Hurst, Tommy Wright, Jimmy Husband and Aiden Maher.Released by Everton after two years George joined Coventry City under Jimmy Hill but promptly suffered a broken leg. Laid up back home on Merseyside, George was lent Jimmy Husband's extensive Buddy Holly record collection to listen to during his convalescence. George recalls what a great prospect Husband had been as a teenager: 'Jimmy was a lovely lad and a hell of a player. He made such an impact when he got in the first team – he was surrounded by some wonderful players of course. He was almost like a piece of rubber – even when boxed-in he would shake his hips and be able to break out of jail. It was wonderful the way he could go past people.'
A subsequent Achilles tendon rupture effectively ended George's playing days so he turned to coaching. After getting a grounding at Bangor City he had spells at Burscough, Altrincham and South Liverpool. Now based in the Midlands he has scouted for a number of clubs including Reading, Aston Villa, QPR, Burnley, Hull City and Fleetwood Town. George has remained an Evertonian but has few opportunities to see his beloved Blues in the flesh. His mother was still a Goodison season ticket holder when she died at the grand age of 98.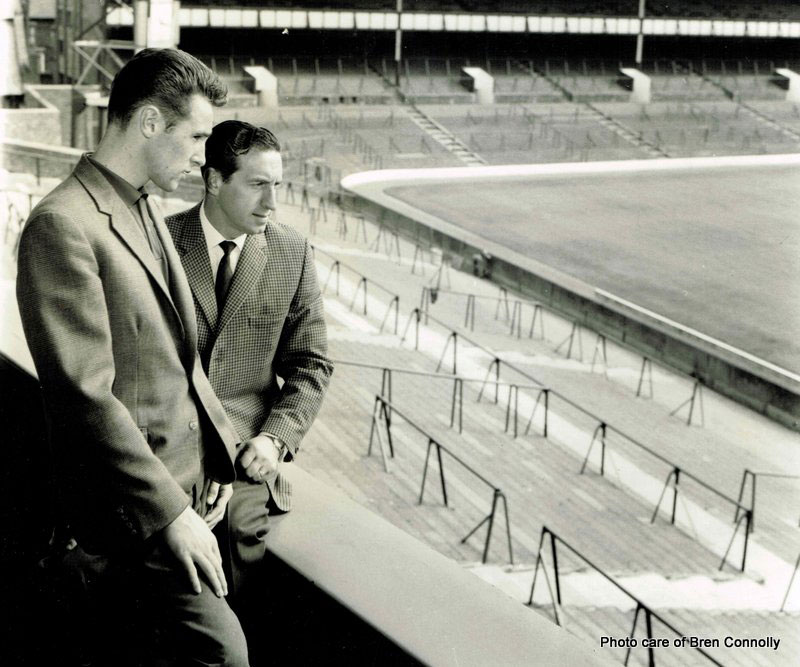 Being shown around Goodison Park
Sixteen years after leaving Goodison as a player, George would play a small but significant part in the career of, arguably, the club's greatest-ever goalkeeper. In 1980 George had been appointed manager of Winsford United in the Cheshire League.
The first-choice goalkeeper was Neville Southall, a 21 year-old who had arrived at the club via Llandudno Swifts, Llandudno Town, Bangor City and Conwy United. Neville had already to the attention of Everton whilst attached to Bangor City. George Milligan, who made one appearance for the Toffees in the 1938/39 title-winning season, scouted for the Blues in North Wales and recommended the Bangor goalkeeper to Head Scout, Harry Cooke. Cooke had Neville watched on a few occasions but chose not to make a move at that time – however, his form at Winsford put him firmly back on Cooke's radar.
Taking up his post with Winsford, George was told that Neville was to be sold to a Football League club in order to raise vital funds. He takes up the story:
'I inherited Neville as my goalkeeper but I was told prior to taking the Winsford job that it had been agreed to sell Neville to Wigan Athletic for a one-off payment of £10,000. Then I took a call from the Bury manager Dave Connor – a midfielder at Manchester City in the Joe Mercer and Malcolm Allison era. He told me that he would love to sign Neville but he could only get together £6,000 for a transfer fee. Thinking of where the boy would make most progress, the big plus about Bury was that their keeper, John Forrest, was 32 and wanted to retire – he had only been playing on as a favour to Dave Connor. Neville only had to do a decent pre-season at Bury and he would quickly become the first choice keeper.
'So I decided that that would be the best road for Neville to make a success for himself in the game. I explained that to Nev and his dad that Bury was a much better step up the ladder than Wigan, where they already had two established Fourth Division keepers. Neville would have been 3rd choice there and would have to have spent a long time fighting his way through from the "stiffs".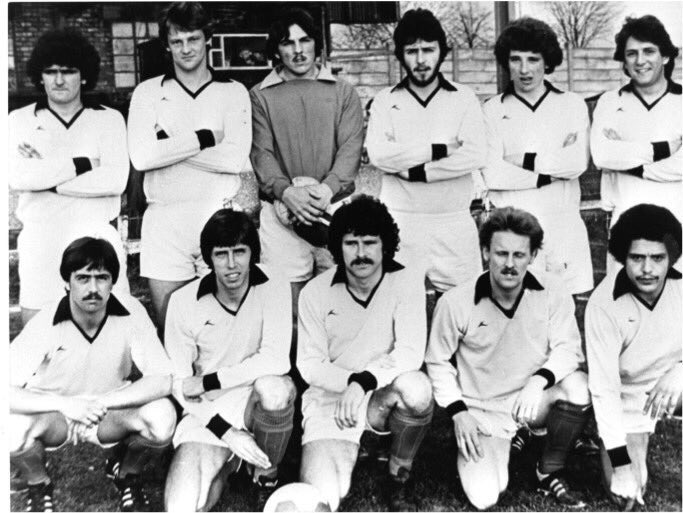 'I told the Winsford chairman and he said, "Oh no, I have agreed with a deal Freddie Pye at Wigan. George, you have to see all this through." The next week I had to attend an emergency board meeting at Winsford United with only one thing on the agenda – and that was the sale of Neville Southall to Wigan Athletic for a one-off payment £10,000! In the meantime I had managed to get Dave Connor and the Bury Secretary together and they had agreed to pay £6,000 plus VAT (the irony was that Winsford were not VAT-registered so to it brought the fee to near £7,000) plus 33% of any future sell-on fee to another club. I received a phone call from Howard Kendall – the manager of Blackburn Rovers who, at the time, was hotly tipped to become the next manager of Everton, where he had spent much of his playing career. I knew that Howard was originally very keen to take Neville to Blackburn but then he cooled off on it. In my mind that was because he knew he would he heading to Everton and he didn't want to take the goalkeeper of his choice to Blackburn.
'Neville duly signed for Bury and I then attended the hastily put together board meeting in Winsford. I was invited to address the meeting with my manager's report. So I stood up and said: "Well gentlemen, the first thing that I have to say are that Neville is not going to Wigan for £10,000. This afternoon he signed for Bury for £6,000 plus VAT." The room just erupted! I remember the vice-chairman saying to me: "You what? If he is as good as we think he is you are a bloody fool Mister Manager. He could get run down by a bus tomorrow and we'll have lost out on 4,000 quid." A month later I was dismissed from Winsford for allegedly failing to control my players!
'Dear Dave Connor stuck rigidly to his word and Neville started that next season as Bury's first team keeper. Just over a year later Howard paid Bury something in the region of £150,000 to bring Neville to Everton and Winsford were entitled to a third of it. In fact they didn't get the full amount as Bury, who were often in financial difficulty, had subsequently negotiated a slightly reduced percentage. It still amounted to Winsford getting something in the order of £50,000 as opposed to the extra £4,000 they would have got from Wigan. What a great signing he was for Everton – he was a lovely boy as well.'
Neville would make his Everton debut in a 2-1 win over Ipswich in October 1981. After battling for the number one jersey with Jim Arnold he became the undisputed first choice by the autumn of 1983. He would make a club-record 751 senior appearances for Everton and 92 for Wales, winning two league titles, an two FA Cups and the European Cup Winners Cup. £150,000 well spent! Had George bowed to Winsford United's wishes and sold the promising goalkeeper to Wigan, the history of Everton FC could have turned out very differently.
Acknowledgement:
My sincere thanks to George Rooney for his assistance with this article