Private David Bruce Murray
S/3845, 11th Battalion, Argyll and Sutherland Highlanders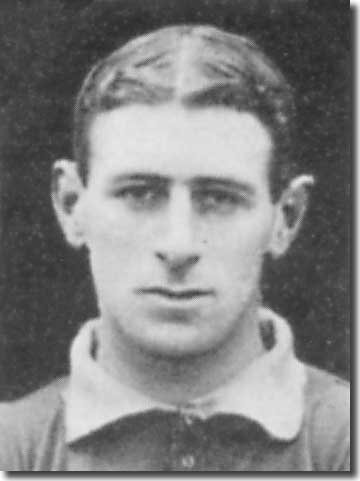 Signed from Rangers in 1903, David Murray played just two games at left back, the second of which was against Liverpool, who were to be his next club, and where he would make fifteen appearances. Further moves followed, to
Hull and then Leeds City where he became captain. However, injury seems to have curtailed his career as he later became a miner in Mexborough, South Yorkshire.
In early September 1914 he was enlisted and posted to 11th Argyll and Sutherland Highlanders, and after nine months of training he arrived in France on 9 July 1915. He fought through the Battle of Loos in late September, but on 10 December 1915 he lost his life, killed in action aged twenty-eight on the same battlefield. Private David Murray has no known grave, but is remembered on the Loos Memorial to the Missing at Dud Corner.