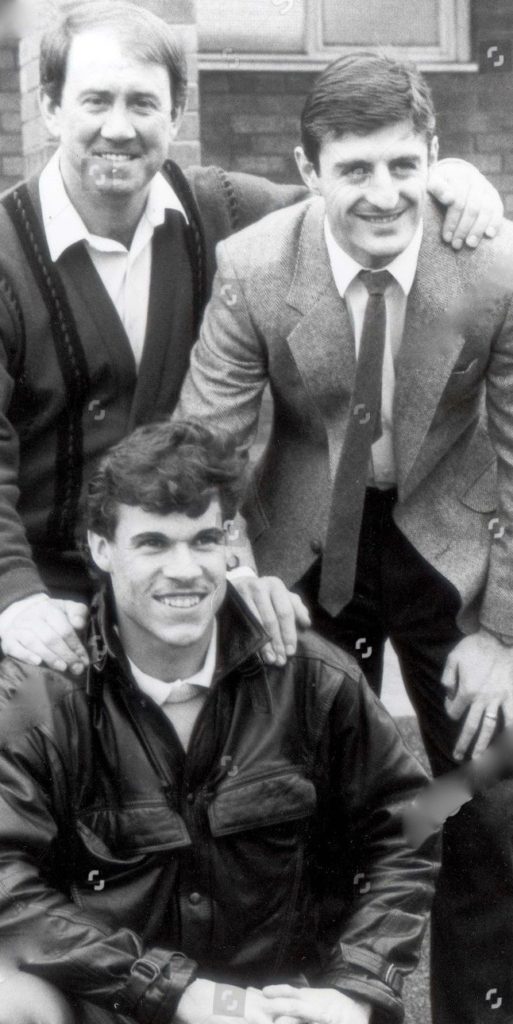 Stuart Storer was part of a £300,000 double swoop that brought him to Goodison Park with Wayne Clarke in March 1987. Unfortunately, Stuart failed to make a first team debut, but I took delight from talking with him about his time at Everton. Stuart continued his career with Bolton Wanderers, Exeter City and Brighton & Hove Albion, where he is fondly remembered for scoring the last ever goal at the Goldstone Ground, in the 67th minute against Doncaster Rovers. 
HOW DID YOUR MOVE TO EVERTON COME ABOUT?
I must have made about ten appearances for Birmingham City when I received a call out of the blue to say that Everton manager Howard Kendall wanted to meet me in a hotel off Junction 7 of the M6, which is for Walsall. It did take me by surprise for a bit, thinking that it was some kind of wind up! I went along and, to my surprise, the situation was real.
I went along to meet Howard who was accompanied by some club officials and eventually they thrashed out a deal. I did not think anything of it. I was an up-and-coming player with potential – with a move to Everton which I can only describe as a great opportunity. It wasn't until later on in the week that realised that Clarkey [Wayne Clark] was there as well. Wayne was a player who stuck the ball in the back of the net for fun; hence the reason Everton signed him.
WHAT DID HOWARD KENDALL SAY HE WANTED FROM YOU?
When Howard signed me, he told me that he'd seen something in me and that he'd heard good reports about me. He told me that I needed to keep developing.
THERE WAS SOME COMPLICATION WITH THE TRANSFER. WHAT CAN YOU TELL ME ABOUT THAT?
I had to go to a tribunal with Everton to figure out what fee should be paid for my move. I'm not sure if Everton were trying to overvalue me and undervalue Wayne Clarke's move. There was a sell-on fee for Wolverhampton Wanderers for Wayne. I attended the FA at Lancaster Gate with Howard to state my case. In the five or six weeks I'd been at the club I was asked questions about whether I had been training with the first team and whether I was involved with the squad. People were trying to say it was a bit of a scam, not that I saw it that way. There may have been a bit of naivety on my part but, as far I was concerned, I wasn't too bothered.
YOU WERE NOT TOO FAZED BY THE TRANSFER, BUT WHAT ABOUT MEETING YOUR NEW TEAM MATES?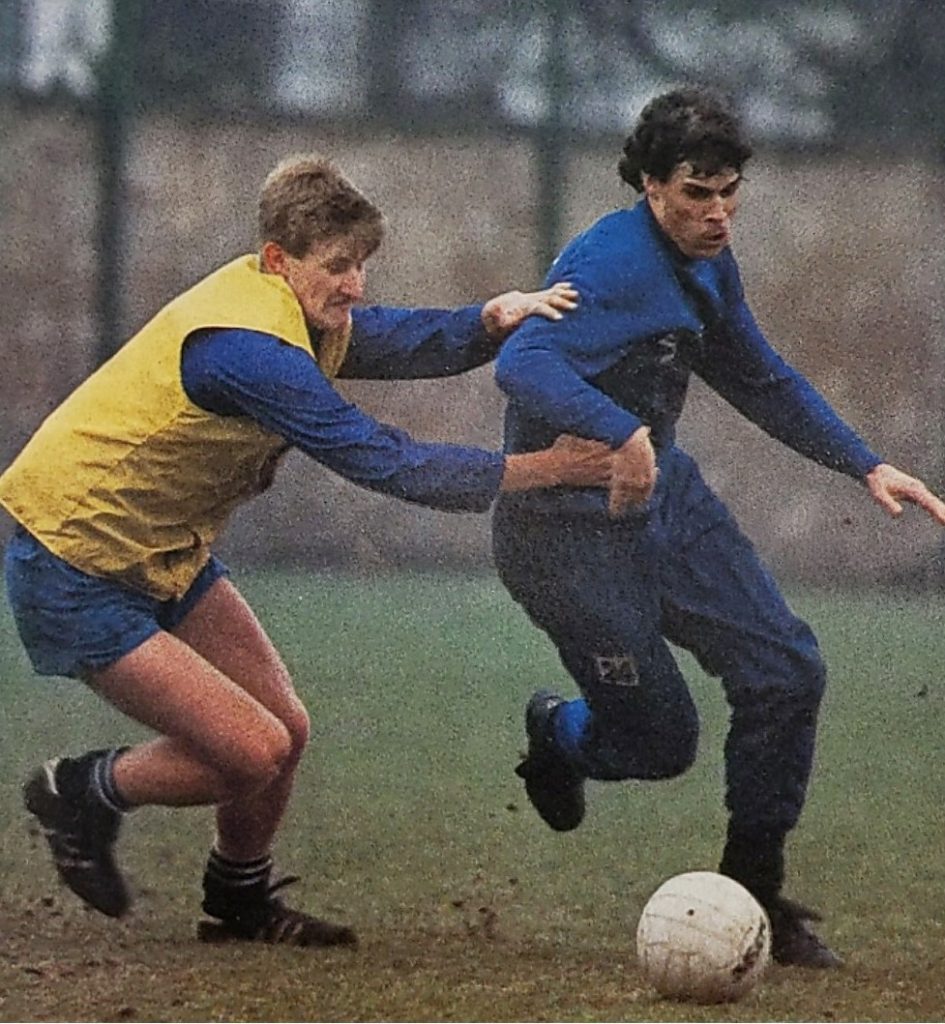 It was unreal to think that I was involved on a day-to-day basis with the players that I'd only ever seen on TV. I can remember my car was a bright orange Talbot Alpine! Driving into Bellefield, I was faced with all these flashy cars that belonged to the players!
I recall my first day at Bellefield, doing a warm-up, and I was standing next to Peter Reid. It was hard to believe that I was in that company to be honest. There were some great players at the club at that time including Trevor Steven, Gary Stevens, Kevin Sheedy…You could go on forever reeling off all these great names. Neville Southall actually took me under his wing. I stayed behind training, after the rest of the lads had gone home, to do some extra work with him. I did shooting, crossing and things like that.
DID YOU FEEL CLOSE TO BREAKING INTO THE FIRST TEAM?
Howard was very good to me. He kept me involved with the first team, including travelling with the boys on away trips. I went to Aston Villa and Arsenal in the days where only one substitute was required. So, I was the 13th man if you like, which was a great experience. My job as the 13th man was to warm up Neville Southall. It was good to see how things were done and to receive loads of hints and tips from your fellow teammates; to watch the pros and how they conducted themselves, too. All these things helped me in my career after I'd left Everton. 
WHAT WAS IT LIKE PLAYING FOR THE RESERVES?
I was playing very well for the reserves as I was a regular. With my performances, I felt my presence with the first team squad was justifiable, although I don't think I was quite ready at that age to play at that level. I still felt that there was room for development. At the young age I was then, you need to have games and get used to that environment to step up to what is expected of you, unless you are naturally confident or gifted. The first couple of games you run on adrenalin, but when you think about it, it becomes quite scary too.
For the reserves, I was never a prolific goal scorer but got my fair share. I had a good season and a bit there. I enjoyed it and loved playing at Goodison. I netted a brace for the reserves on my debut but can't think of the opposition. That was in front of my parents who came to support me.
The players at the club were very good as I've mentioned. Neville Southall, Derek Mountfield, Neil Pointon too, who, like me, was still making his way into the team and featured along with me for the reserves. Ian Marshall and Mike Stowell were two players who seemed to progress, which gave you an incentive that you could also do it if given the opportunity. The team at that time was consistent, players never seemed to get injured. Maybe if that had been the case, I may have been given a chance, but who knows?
DID THINGS CHANGE FOR YOU WHEN KENDALL LEFT FOR ATHLETIC BILBAO?
Colin Harvey replaced Howard as manager when Howard opted to go to Bilbao, then things seemed to go in the other direction for me. After a certain time, I just knew it was time to move on. The club had some promising youngsters on the brink of the first team: John Ebbrell, Gary Powell, with Neil Adams breaking through as well.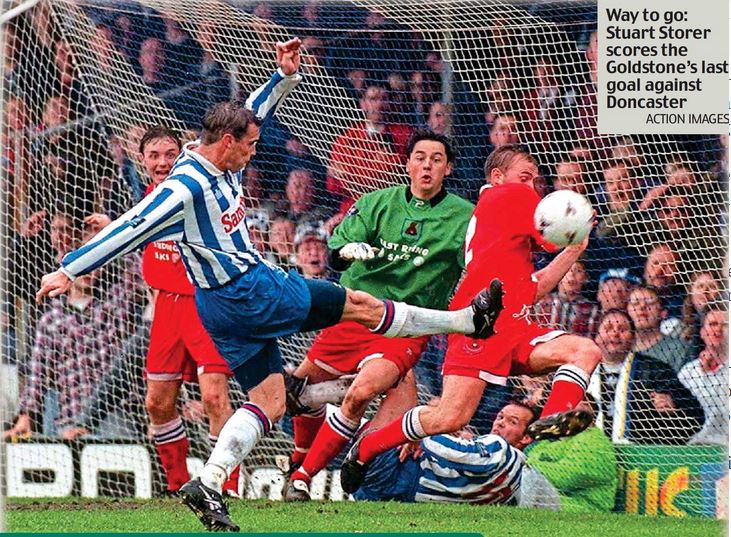 I went on loan to Wigan Athletic for a 3-month spell, topping the table when I'd left. That was a good experience for me on a personal level. I returned to Everton playing in the reserves for a month. Then Phil Neal signed me for Bolton Wanderers on loan which led to a permanent deal. I had a few good years there, and wouldn't change that for the world. When the opportunity of first team football comes along, you have to take it. That is all you want as a professional. Sometimes you have to take a step back to take two steps forward. If I had persevered and stayed with Everton things may have changed, but again, I'll never know.
DO YOU HAVE ANY REGRETS ABOUT NOT ACHIEVING THAT BREAKTHROUGH TO THE FIRST TEAM?
I had no regrets in my short time with Everton, but my first day will always be remembered. I had to pinch myself to realise what was happening to me. We had an 8-a-side with the big goals on the pitch and I was dreaming that I may make it at the club, playing with so many great players who, at the time, were household names. That year I was there we won the League title which was fantastic ,creating a huge buzz around the place. At the time, although we were not in European competition, the city was the football capital of Europe with our neighbours equally doing well.