'It is a great read and a great present for the Blue in your life' — When Skies are Grey
'It's a rich read that beautifully sums up all that was good – and bad – about football, and life on Merseyside in the 1980s' — The New Zealand Herald
'This book is very, very, very good' — Rob Smyth, The Guardian
For Everton FC, the 1980s were the most successful decade in the club's history. It was a time when Wembley became a second home for Howard Kendall's band of brothers as they stepped out from Liverpool's long shadow to take their neighbours' mantle as the country's best team, winning two league titles, an FA Cup and the European Cup Winners' Cup.
In Here We Go, Simon Hart interviews some of the Blues' best-loved players from that era – along with the most controversial and the unsung heroes too – to provide a vivid, colourful portrait of a period when a group of unheralded young footballers came together to achieve something special with a rare, intoxicating mix of raw talent and team spirit.
The players featured include Kevin Ratcliffe, Adrian Heath, Gary Lineker, Pat van den Hauwe, Mark Higgins, Kevin Richardson, Paul Power and Pat Nevin, along with Colin Harvey, Kendall's No2 during the glory days and subsequently manager himself by the decade's end.
Thirty years on from Everton's last championship-winning campaign of 1986/87, they remember the Wembley highs and heartbreaks, and the epic derby duels in an age when Merseyside, for all its troubles, stood at the very forefront of English football. They also recall the boozy nights, the bold pranks and the bad haircuts, and their recollections capture just what it meant to be a footballer in a dramatic decade for the English game.
Together they explain not only the Blues' rise to greatness but the decline that gradually set in after their European exile; they also offer a nostalgia-laden celebration of the teambuilding skills of the man who made it possible: the late, great Howard Kendall.
ABOUT THE AUTHOR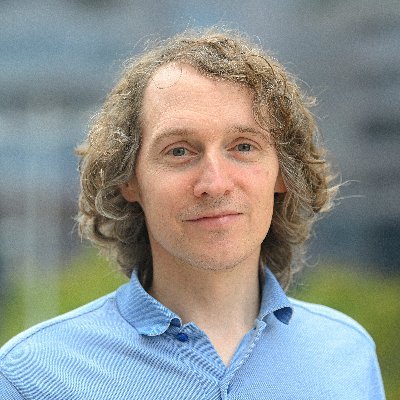 Simon Hart has been working in sports journalism since the late 1990s. He has reported on European football for more than a decade for UEFA.com, and worked for the Independent and the Independent on Sunday newspapers from 2010-16, writing interviews, features and a weekly column. Born in Liverpool, he is a lifelong Evertonian. Here We Go is his first book.