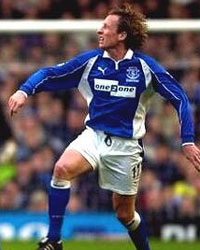 Scott Gemmill's career unfolded at The City Ground, Nottingham where Brian Clough had the pleasure of managing Scott's father Archie, at a very successful period in the club's history. Scott, made his debut for Forest in March 1991 and remained there until he was signed by Walter Smith for Everton on transfer deadline day in March 1999. Heavy road traffic almost hijacked the transfer with time ticking down, but Scott was able to sign on the dotted line with minutes remaining.
Scott was thrown in at the deep end on his debut as Everton played at Anfield in the local derby. The occasion was a baptism of fire for the new signing. As early as three minutes he was shown a yellow card by match official David Elleray, before Everton were defeated 3-2.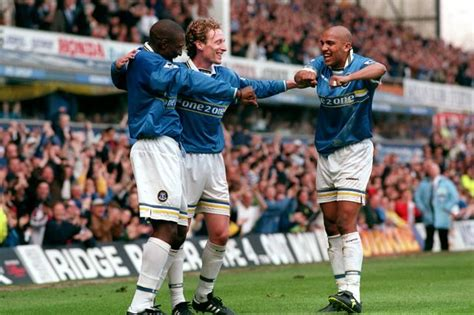 His home debut two days later on Easter Monday wasn't to get any better, as Everton were again on the receiving end of a defeat when Sheffield Wednesday shone through, with Italian Benito Carbone securing double sucker punches, to send The Toffees to their fourth consecutive defeat. Scott scored his first Everton goal two minutes from time, twenty three days after signing, in a memorable 3-1 win against Newcastle United on Tyneside.
The following season proved to be a miserable one for Scott as he registered only eight starts and nine substitute appearances, notching a solitary goal in September at Hillsborough. 2001/02 proved to be a mixed season for the club in general as manager Walter Smith was dismissed following poor form with the club struggling. Winning only one league game in 2002, on 12 January, the straw that broke the camel's back came as Everton exited the FA Cup at the quarter final stage in the March, going out to fellow Premiership side Middlesbrough in a dismal 3-0 defeat. Newly appointed manager David Moyes chose Scott in his first team selection in the win over Fulham. Coincidentally, Scott made his last appearance against the Cottagers in May 2003 replacing Duncan Ferguson a minute into the second half.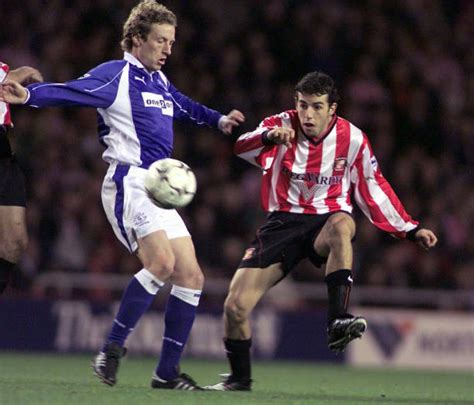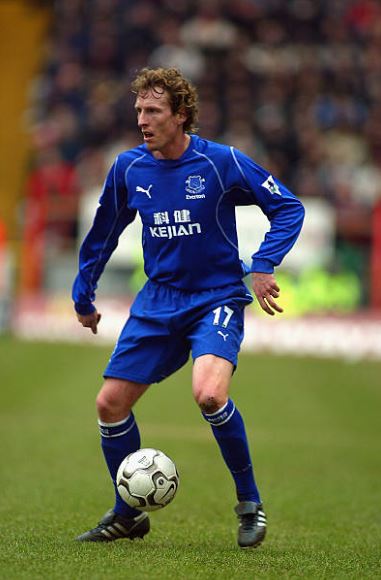 The reserves had become more of a familiarity for young Gemmill as he failed to represent the first team in any competitive fixture and was loaned out to Championship side Preston North End, a club his father had played for many years previously. Gemmill was finally released from Everton in May 2003, having made 89 appearances including 21 as a substitute registering 5 goals before making a fresh start with Leicester City.
He began to take an interest in coaching when he teamed up with Jim Smith at Oxford United having been appointed as player/coach. He continued his role in Auckland, New Zealand with New Zealand Knights for one year.
Scott's experience in coaching stood him in good stead and he is currently the U21's coach for Scotland.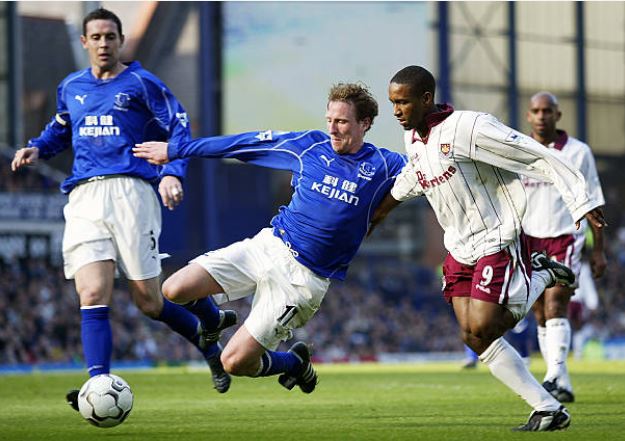 Archibald Gemmill started his football career at Love Street, St. Mirren, signing straight from school at the age of sixteen in the 1963-64 season. His senior bow in league football at the age of seventeen, came the following season and he was voted Player of the Year in his first season. In the 1966/67 season he became the first substitute to be used in Scottish football in a League Cup game ​away at Clyde. In that same season, Archie recorded his first of two career hat tricks and also topped the goal scoring charts, but that wasn't enough to save the Saints from relegation.
Attention was being drawn to Love Street as clubs from north and south of the border were attracted to the youngster. Preston North End manager Jimmy Milne persuaded St. Mirren to part with Gemmill for the sum of £13,000 and Deepdale would become his new home. In the second tier of English football he became a team mate of Derek Temple who had left Everton sixteen months after his Wembley heroics against Sheffield Wednesday.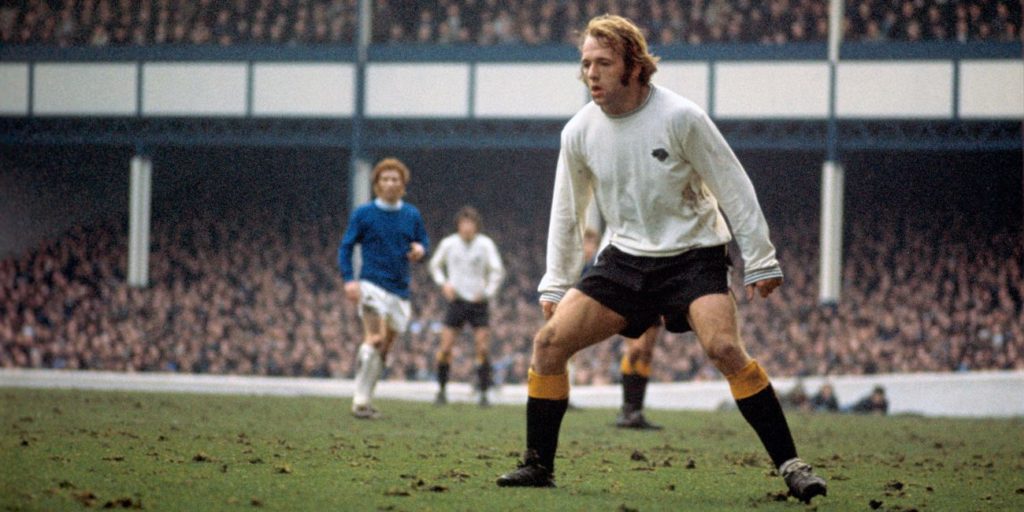 Ninety-nine league appearances and thirteen goals for the Lilywhites generated further interest for his signature and a move to Everton seemed on the cards in September 1970, but the charismatic persuasion of the Rams boss Brian Clough, secured a £60,000 transfer to the Baseball Ground, Derby. That move proved to be a good one for Archie as he won the league with the Rams on two occasions. His tigerish performances for Derby County paved the way for Archie to earn his first Scottish cap in a European qualifier on 3 February 1971 at the Stade de Sclessin, Liege, in front of 13,931 fans in a miserable 3-0 defeat to Belgium. He added another 42 caps, scoring 8 goals for the Tartan Army. He also captained his country on twenty-two occasions.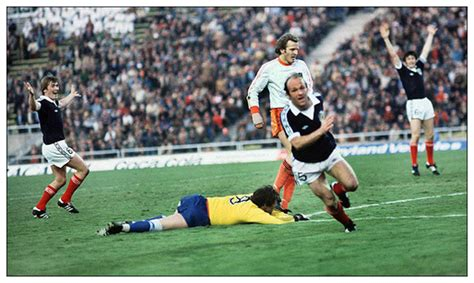 Archie I'm sure, would be remembered on the big stage for a truly remarkable virtuoso goal against the Dutch in the 1978 World Cup. He picked up a loose ball, and with skill, composure and a shake of the hips, he danced his way through the mesmerised orange shirts to execute a shot with his left foot to deceive Jan Jongbloed in goal. That was a goal to grace any competition, especially at the highest level.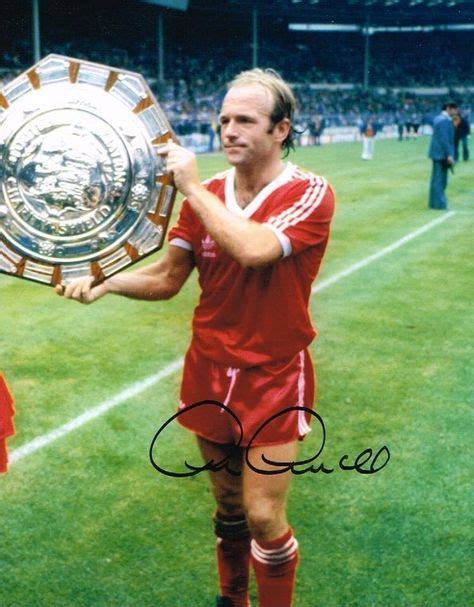 At the age of thirty, Gemmill once again joined the partnership of Clough and Taylor. After serving his former employers, Derby County, for seven years, he joined local rivals Nottingham Forest in what proved to be a fruitful first season, winning the league after making his Forest debut at home to Norwich in October 1977.
Two seasons with Forest saw Gemmill gain honours as the League Champions in 1977-78, League Cup winners in 1977-78 and 1978-79, FA Charity Shield winners in 1978 and European Cup winners 1978-79 Staying local, at the age of 32, Archie moved to Birmingham City, signing for the "Bald Eagle", Jim Smith.
He appeared for the Blues 97 times before flying over to Florida to play one season with Jacksonville Teamen in the NASL.
Archie's playing career was drawing to a close, and after his spell in America, he returned to England where he signed for Wigan Athletic under his former Forest team mate Larry Lloyd, before returning to the Baseball Ground, Derby for the second time, where he became Peter Taylor's first signing.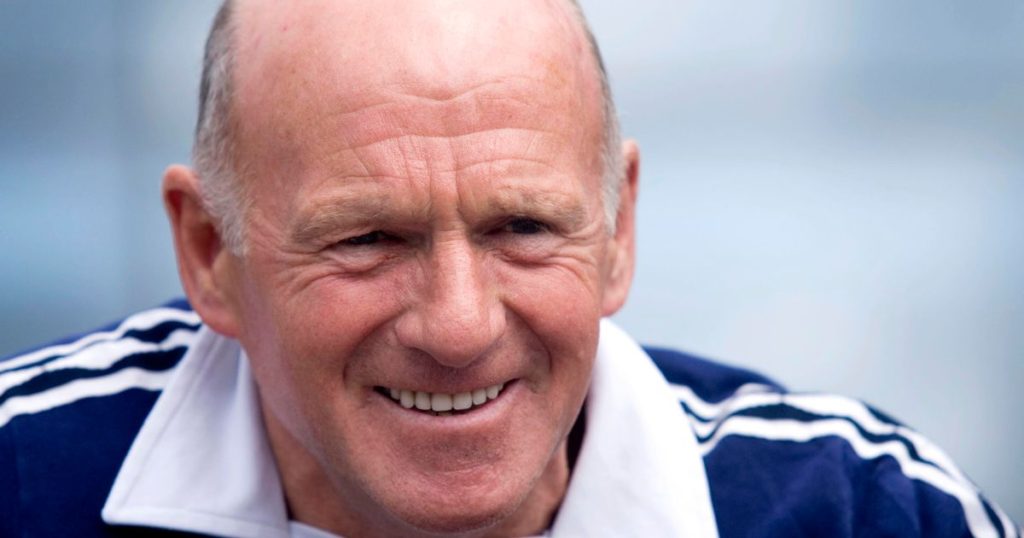 This proved to be his last spell as a player before trying his hand in management as he became an assistant to his former manager Brian Clough at Nottingham Forest in 1984. Then The Millers of Rotherham United became his baptism in the hot seat, where he spent two seasons and won the Auto Windscreens Shield.